Just like that, Summer was over before it really got started. September 22nd is just around the corner and is the official start of autumn. Autumn for me is a time for cosiness, comfort and dare I say it, hygge! For me it's the time I switch around the clothes in my wardrobe from summer dresses and sandals to jumpers and boots. It's also the time where I try to make my home a little bit more cosy and special for spending more time snuggled up at home as a family. Or to use my favourite german word – gemütlichkeit.
In today's post I share with you some of the new things I've added to my home recently that is going to make my home that little bit more special and cosy for autumn/winter 2017.
After this read my 8 reasons to get excited for autumn post – including what TV shows to watch this autumn.
Fairy lights
I saw these rose gold geometric string LED lights (affiliate link) on a fancy lifestyle site but they were quite expensive so I had a look around to see if I could find them cheaper anywhere else and good old Amazon had them for a steal at £10.99. I've hung them above my headboard in my master bedroom. You might have seen them in the background in some of my YouTube vlogs.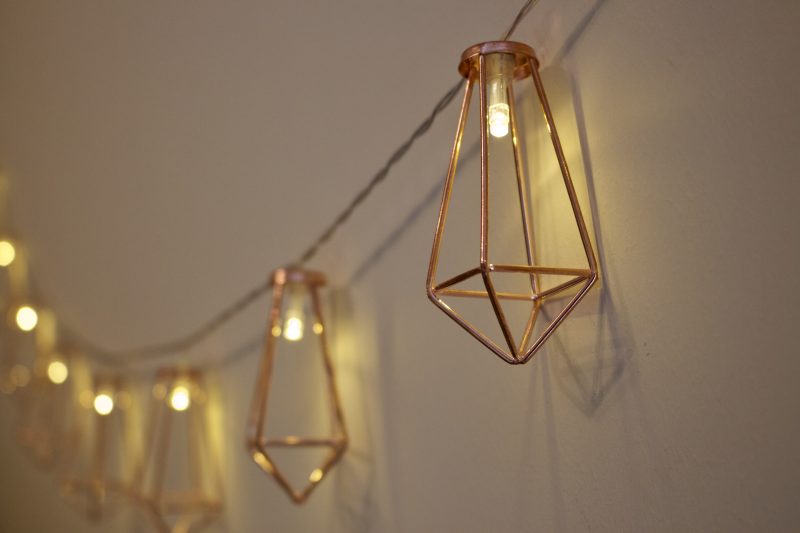 Plants
Plants, real or fake can transform the home. I'm really into the whole bringing the outside in vibe. I've bought several plants (affiliate link) recently and am on the look-out for more. To be honest, fake are more my style as I'm especially talented at killing real ones.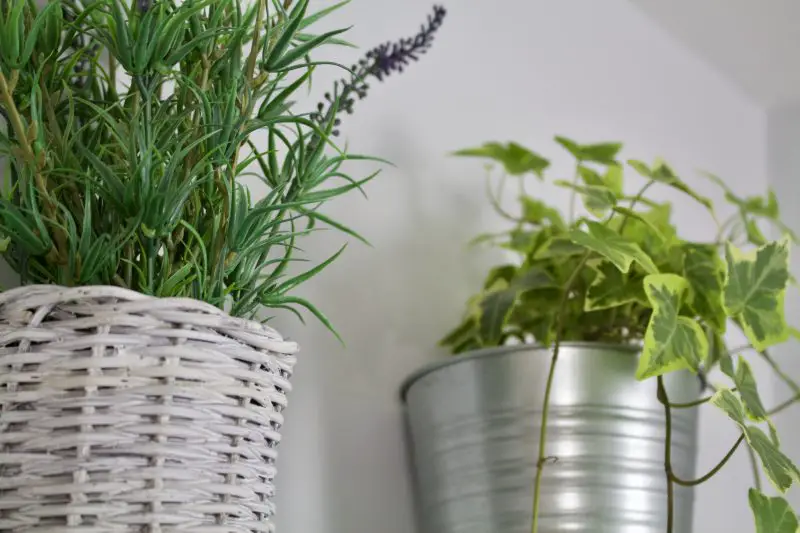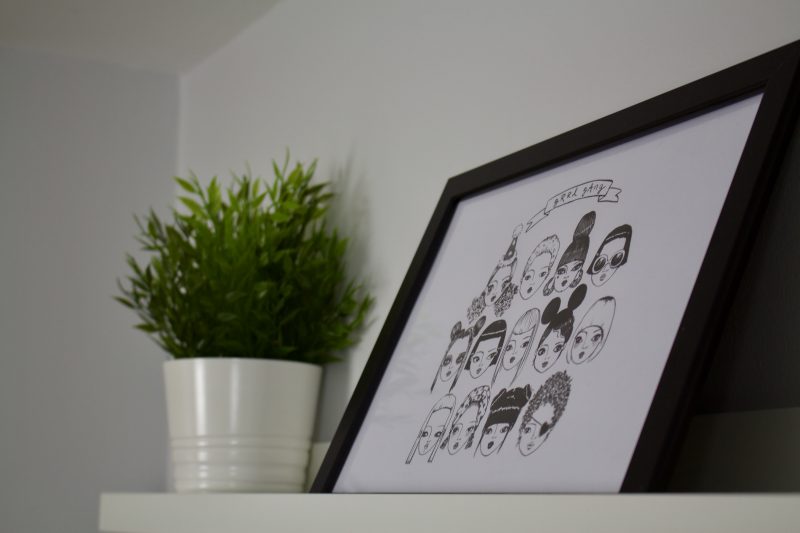 Prints and photographs
I've bought or made a few statement prints recently. I picked up some frames from Ikea and simply printed off some free poster printables from Pinterest that I liked. It's a cheap but stylish way to update your home. I'm about to do a load more to do a portrait wall where I'm going to mix them in with photos of my family, and the kid's art work. If you are interested in this idea then check out my 'printables' board on Pinterest.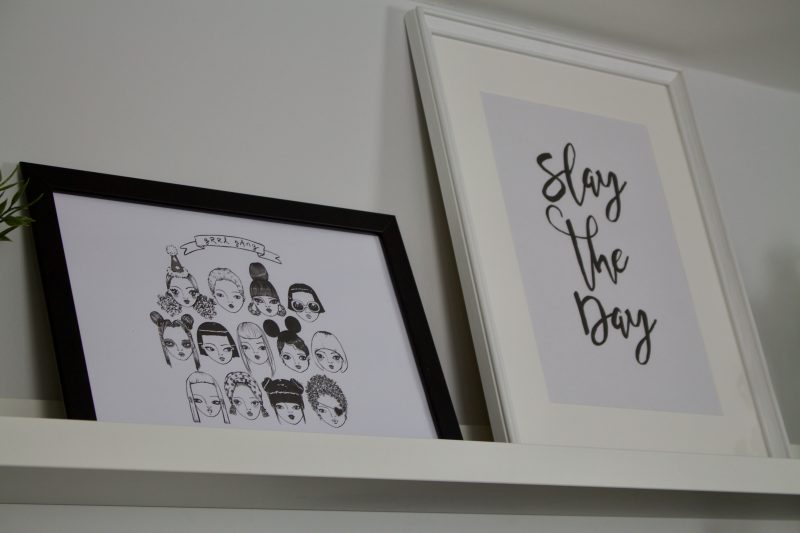 Shelving
If you follow me on Instagram stories (if you aren't, go do it) then you might have seen our recent drama where we tried to install a shelf in our living room and drilled through a water pipe creating a Niagra falls experience in our living room. Finally, we've patched it all up and got the shelving up. Adding shelves, prints and accessories can really transform a room. I love high shelves around the tops of rooms at the moment. They really add character.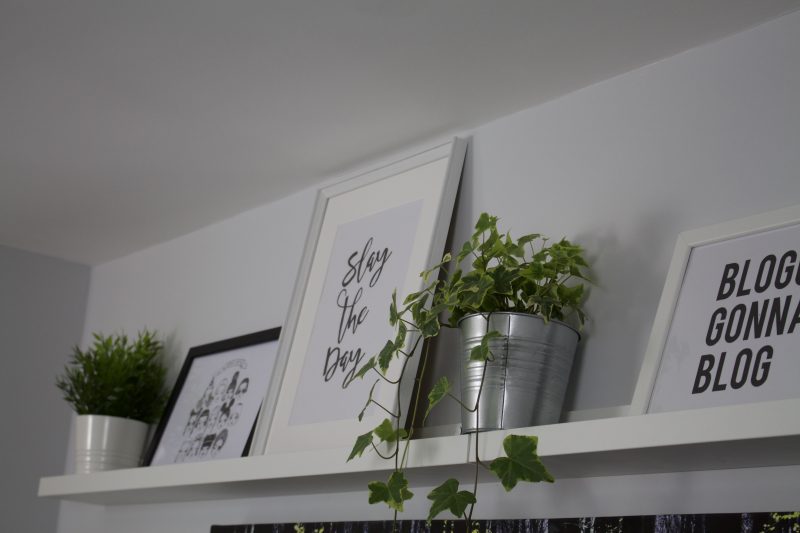 Blankets
Who doesn't love snuggling up in cosy blankets in autumn? I'm obsessed with this one that my talented mam made for me. It goes with my grey and yellow living room colour scheme and is super cosy. It's extra special because my mam made it for me and I'll always treasure it. It even smells like her!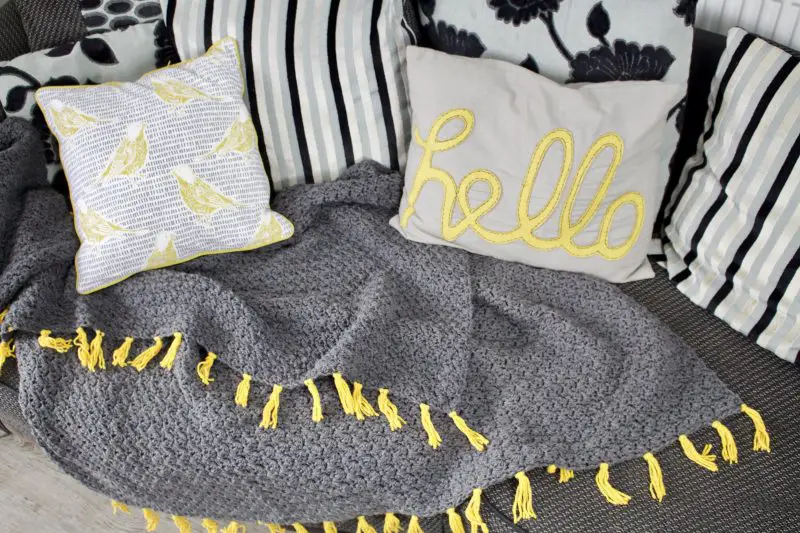 Cushions
A few new cushions can help add an extra bit of comfort to your lounging. I'm loving these ones from Next.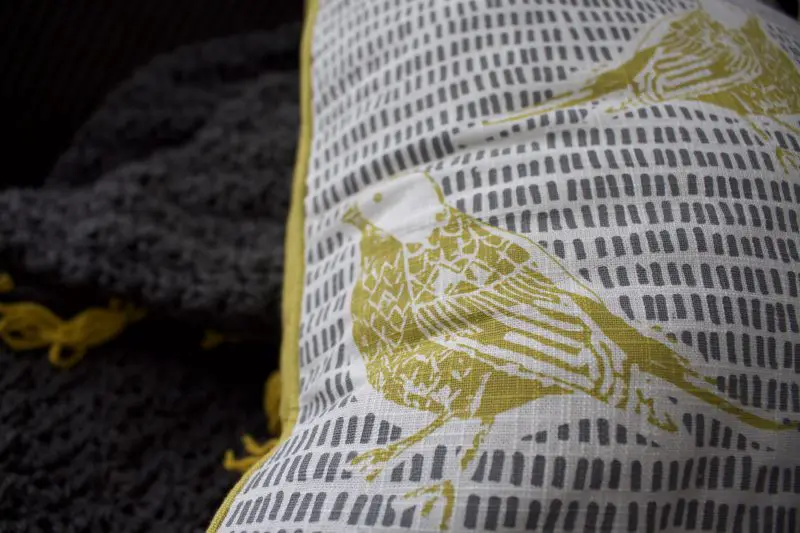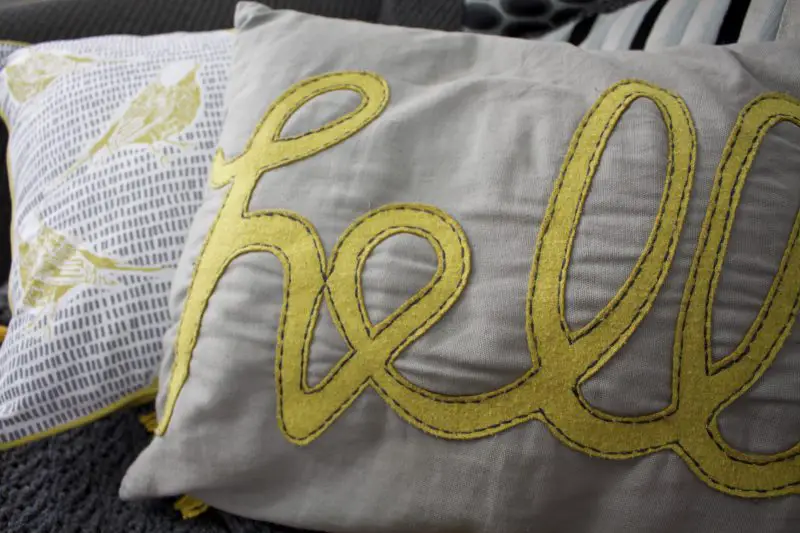 Rugs
As it starts to get colder I'll be getting our sheepskin rug out. It used to be my Nana's and I inherited it from her. Although, now we've redecorated the room to lighter hues, I'm not sure if it will be too dark now. I think one of these beautiful lighter ones from Cox and Cox would go better now. I'm especially tempted by the grey below.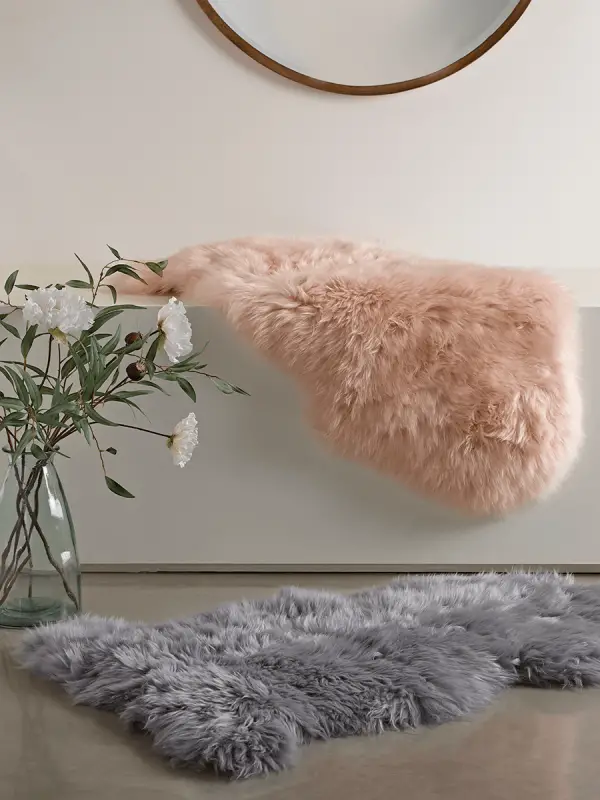 Do you do anything to your house for the colder months? I'd love to hear your tips in the comments!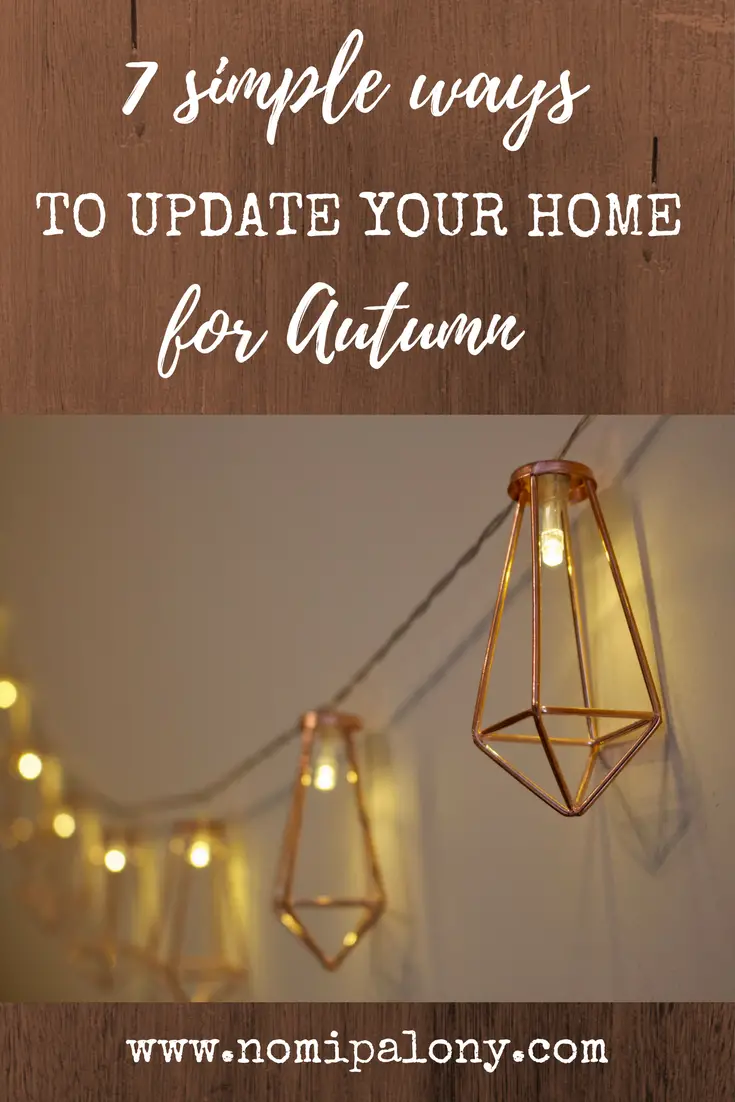 Disclaimer: This is a collaborative post with Cox and Cox. This post contains affiliate links. Affiliate links do not alter the price you pay for an item, but I will get a small proportion of the sale for referring you. To read more about my disclosure policy, see my about page.