You don't have to look far online at the moment before you come across a 'best things about autumn' type list or an article about 'hygge'. Autumn seems to be everyone's favourite season, mine included. Goddess knows we all need something to look forward to right now! I just love watching the seasons change and autumn with all of its colour from falling leaves is one of my favourites. For meteorologists, summer comes to an end on August 31 and autumn begins on September 1, running until November 30. But astronomers say summer ends on September 21 in the northern hemisphere and autumn begins on September 22. There are so many reasons I'm looking forward to autumn for. Here are my 8 reasons to get excited for autumn so you can get excited too!
8 reasons I'm looking forward to autumn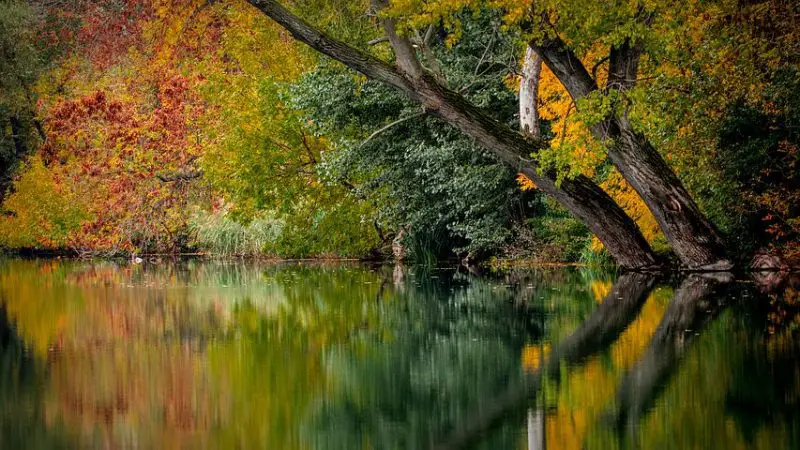 Autumn is a new start
September to me, feels like the true New Year. January is miserable, Christmas is gone and you are back to work feeling blue – it's not a time for testing resolutions.
However, September feels like the start of something new, a change in the seasons and the kids going back to school.
A time for brand new stationery and getting good habits back on track after a summer of trips and time spent gallivanting around in the balmy weather.
Looking forward to autumn – autumn is a season of hope
It's a season full of hope and excitement. You know that at the end – Christmas and New Year's awaits.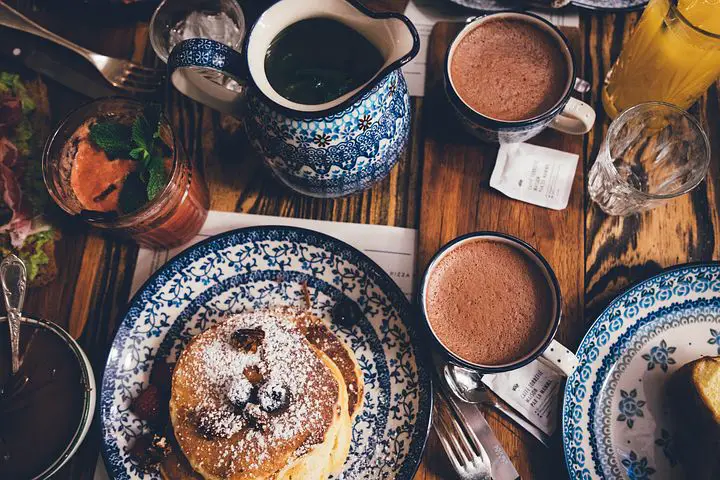 Exciting events in autumn
Planning Halloween, Bonfire Night, Christmas and New Year gives you so much to look forward to. Halloween and dressing up is so fun. Kids are super cute at Halloween and trick or treating with them makes my heart melt quicker than Olaf on a sunny day.
I have a bunch of helpful posts for Halloween with kids that you might find useful: 20 ways to make Halloween at home fun for kids, My guide for a happy Halloween at home, The ultimate guide to the best Halloween films for kids and 4 easy ideas for Halloween fun at home.  
Autumn can be about slowing down
It's a season where you can give yourself permission to slow down from a hectic summer and embrace home comforts.
Most people spend more time at home relaxing with family which is what life is all about.
Autumn is about being cosy
Dark cosy nights with candles on, wrapped up in blankets.
Sitting inside watching the rain fall and the wind howl feels very self-indulgent but you are abated of any guilt from going out because no one expects you to.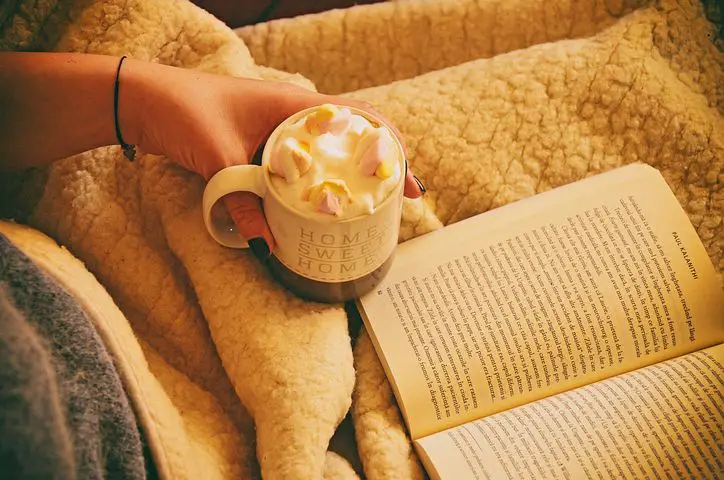 Autumn is a time for great food and drinks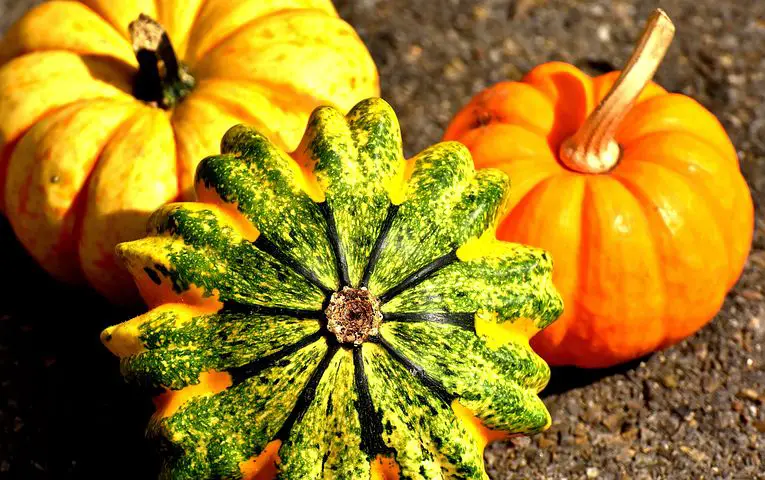 Autumn fashion
Autumn fashion is without a doubt the best (and incidentally most comfortable fashion). I love that our fashion in autumn seems to match the vibrant colours and earthy tones of the season.
I'm all for warm socks and stylish boots, layers, cosy knitwear and cardigans. And I love a good scarf and an autumn coat.
Having a bad hair day = no problem, chuck on a cosy hat. Autumn fashion also means less hair removal. I'm all for growing your own heat with furry legs for winter.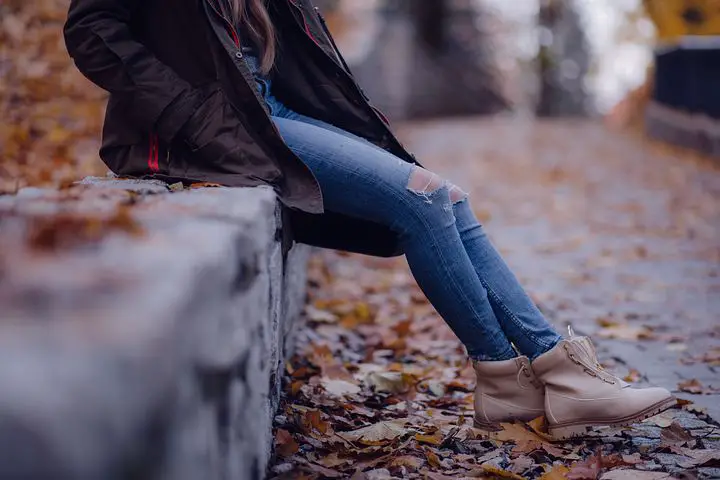 Looking forward to autumn – Autumn TV and films
The autumn TV schedule starts which is usually awesome.
Some exciting TV shows to get excited for autumn are:
House of the Dragon, Sky, throughout September and October (Game of Thrones prequel)
Lord of the Rings The Rings of Power, 2 September, Amazon Prime (Lord of the Rings prequel – and the most expensive TV show ever made)
The Great British Bake Off (C4) literally signals the return of autumn. Pop Tuesday 13th September in your diaries for some autumnal salivation.
The Winx Saga season 2, September 16th Netflix
Inside Man, 26 September, BBC 1 – (four-part series will follow a prisoner on death row in the United States, a vicar in a quiet English town, and a maths teacher trapped in a cellar. Starring David Tennant and Stanley Tucci)
Candy, 12 October, Disney Plus true crime story based on the real-life case of Candy Montgomery – a Texas-based housewife who killed her friend Betty Gore with an axe in 1980. Starring Jessica Biel from the makers of the Sinner.
Cabinet of Curiosities (by Guillermo del Toro), 25 October, Netflix – pipped to be Netflix's scariest show ever in time for Halloween. Two episodes will drop daily throughout the week leading up to Halloween.
Enola Holmes 2, November 4th, Netflix
Wednesday, Netflix, TBA
The Crown season 5, November, Netflix
The English, 10 November, BBC 1 – 6 parter set in 1890, stars Emily Blunt as an English aristocrat who arrives in America's Wild West on a revenge mission.
Willow, 30 November, Netflix (Warwick Davis reprises his role as sorcerer Willow Ufgood for the first time since the 1988 movie)
Some new films to look forward to this autumn include:
Don't Worry Darling, Cinemas, September 23 – never before has a film had so much press prior to it's release. We can't NOT watch it. Directed by Olivia Wilde, starring Florence Pugh, Chris Pine and Harry Styles.
Hocus Pocus 2, Disney Plus, September 30
The Woman King, Cinemas October 4 – Viola Davis leads in a historical action film about an all female army who defended the West African state of Dahomey against French colonisers in the 1800s. I've seen the women training for this on Instagram and I can't wait to see it. John Boyega also stars.
Catherine Called Birdy, Amazon Prime, October 7. Written by Lena Dunham and starring Game of Thrones legend Bella Ramsey. Adaptation of medieval children's novel where 13th century Bella Ramsey is resistant to being married off to a wealthy aristocrat.
The School for Good and Evil, October 19, Netflix. Directed by Paul Feig and starring Kerry Washing and Charlise Theron, Laurence Fishburne and Michelle Yeoh. Big family fantasy movie in time for Halloween about two misfits who are also best friends and get transported off to a magical school together.
The Good Nurse, October 26 Netflix. Starring Eddie Redmayne and Jessica Chastain – a nurse who risks her own life and career to uncover the truth about a doctor who is seemingly behind a string of patient deaths.
Bros, Cinemas, October 28. First queer romcom from a major studio actually written by a queer person. Celebrity podcaster hired to produce a romantic comedy for a Hollywood studio falls for the hunky lawyer (Luke Macfarlane).
Wendell and Wild, October 28, Netflix. Animated movie from Henry Selick (Coraline and The Nightmare Before Christmas) about two scheming demon brothers who are hatching a plan to defeat their arch nemesis.
Black Panther, Wakanda Forever, Cinemas, 11 November
Disenchanted, Disney Plus, 24 November
Avatar: The Way of the Water, Cinemas, Dec 16
Don't forget to check out my blog post for the best family Halloween movies or Halloween TV shows for kids. 
And if all else fails, you can re-watch Gilmore Girls – it doesn't get more autumnal than that.
The best autumn episodes of Gilmore Girls are:
Season 1, episode 7
Season 2, episode 4
Season 3, episode 9
Season 5, episode 2
Season 6, episode 7
A Year in the Life, Fall
So those are the top 8 things that I am looking for to autumn for. They are making it a little easier for me to say goodbye to the summer.
What are you looking forward to autumn most for? Let me know in the comments!
If you liked my reasons to get excited for autumn, then you might also like my Guide to autumn and these posts:
If you have enjoyed this post or found it useful, here are some quick and easy ways that you can support Nomipalony or say thanks: