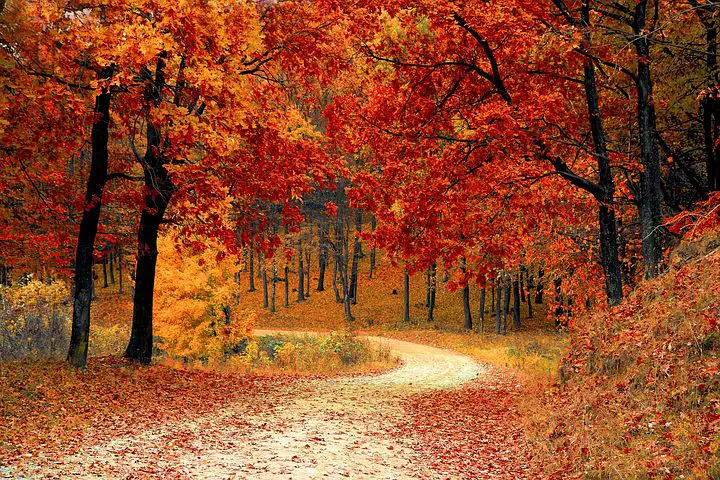 You don't have to look far online at the moment before you come across a 'things I love about autumn' type list or an article about 'hygge'. Autumn seems to be everyone's favourite season, mine included. In fact, my last blog post before this was all about how to update your home for autumn. I just love watching the seasons change and autumn with all of its colour from falling leaves is one of my favourites. Autumn officially begins on September 22nd and ends December 21st, but what is it about this stretch of time that has us all giddy? Here are my 8 reasons to get excited about autumn…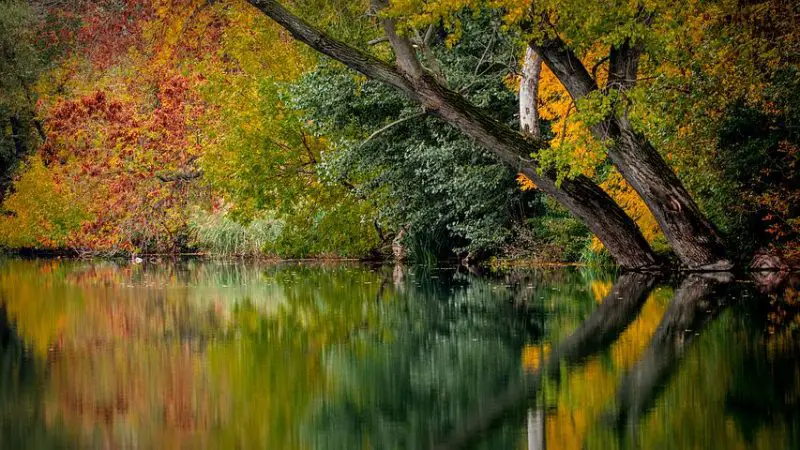 A new start
September to me, feels like the true New Year. January is miserable, Christmas is gone and you are back to work feeling blue – it's not a time for testing resolutions. However, September feels like the start of something new, a change in the seasons and the kids going back to school. A time for brand new stationary and getting good habits back on track after a summer of trips and time spent gallivanting around in the balmy weather.
A season of hope
It's a season full of hope and excitement. You know that at the end – parties, Christmas and New Year's awaits.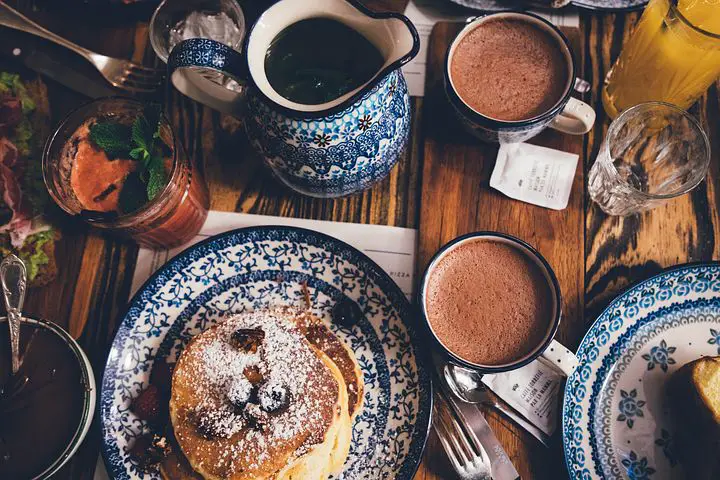 Exciting events
Planning Halloween, Bonfire Night, Christmas and New Year gives you so much to look forward to. Halloween and dressing up is so fun. Kids are super cute at Halloween and trick or treating with them makes my heart melt quicker than Olaf on a sunny day.
Slowing down
It's a season where you give yourself permission to slow down and embrace home comforts. Most people spend more time at home relaxing with family which is what life is all about.
Being cosy
Dark cosy nights with candles on, wrapped up in blankets. Sitting inside watching the rain fall and the wind howl feels very self indulgent but you are abated of any guilt from going out because no one expects you to.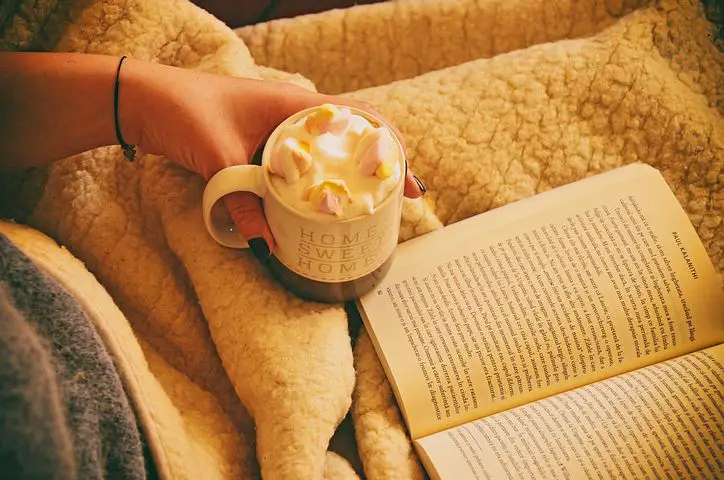 Great TV
The autumn TV schedule starts which is usually awesome. This year I'm so excited to welcome back Stranger Things, Outlander, Broad City, the Walking Dead and Scandal.
Great food and drinks
Three words – hot chocolate season
Pumpkin 'errythin'
We welcome back delicious comfort food like hearty stews and casseroles and trade off our summer salads for warming soups. Nothing beats comfort food and it's where British cuisine excels itself.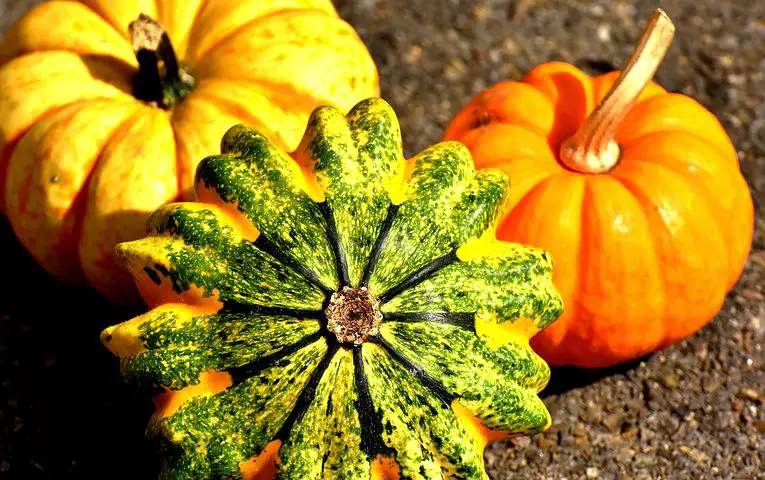 Autumn fashion
Autumn fashion is without a doubt the best (and incidentally most forgiving fashion). I love that our fashion in autumn seems to match the vibrant colours and earthy tones of the season. I'm all for warm socks and stylish boots, layers, cosy knitwear and cardigans. And I love a good scarf. Having a bad hair day = no problem, chuck on a cosy hat. Autumn fashion also means less hair removal. I'm all for growing your own heat with furry legs for winter.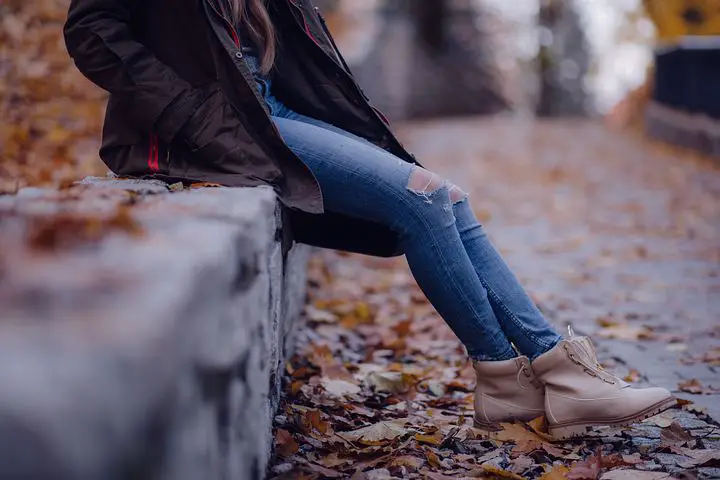 So those are the top 8 things that are making it easier for me to say goodbye to the summer (that never really came). What are your favourite things about autumn?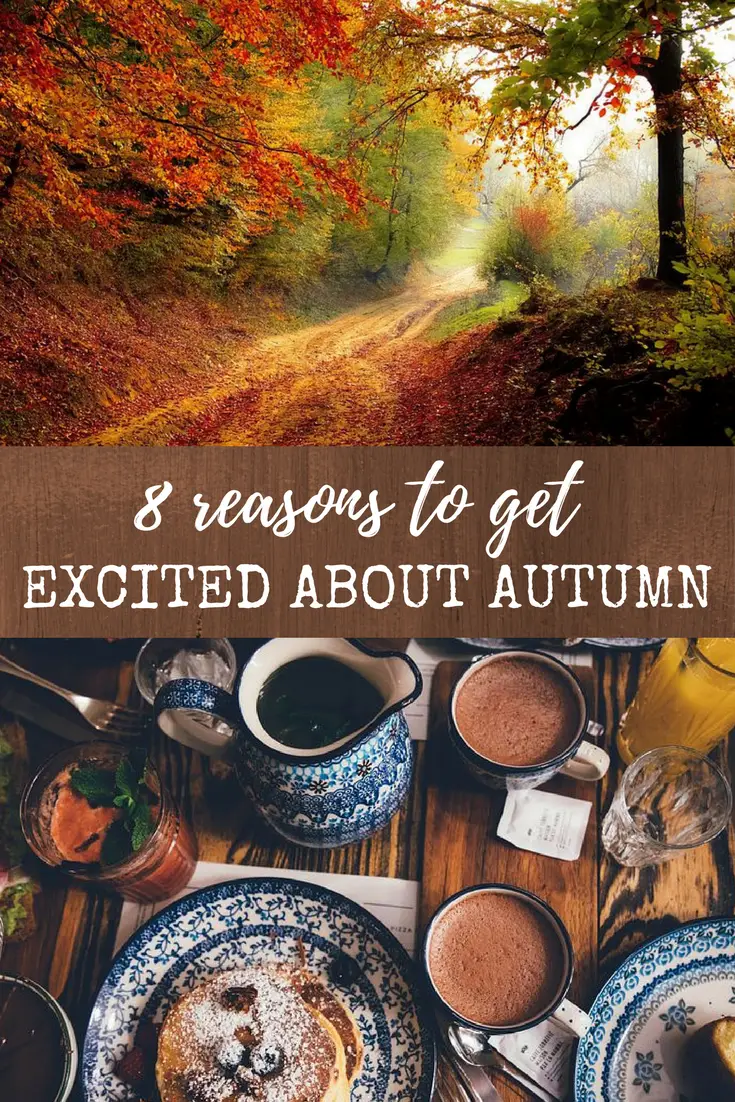 Never Miss a Post
Click here to subscribe to our mailing list