You don't have to look far online at the moment before you come across a 'best things about autumn' type list or an article about 'hygge'. Autumn seems to be everyone's favourite season, mine included. Goddess knows we all need something to look forward to right now! I just love watching the seasons change and autumn with all of its colour from falling leaves is one of my favourites. For meteorologists, summer comes to an end on August 31 and autumn begins on September 1, running until November 30. But astronomers say summer ends on September 21/22 in the northern hemisphere and autumn begins on September 22/23 (this year September 23rd to December 21st). There are so many reasons I'm looking forward to autumn for. Here are my 8 reasons why autumn is the best season so you can get excited too! Scroll to the end for my Autumn TV shows and film – both new and classic, including what Gilmore Girls episodes are the fall ones…
8 reasons why fall is my favorite season
(Forgive me for going all American in some of the terminology in this post but more people search the American terms so I'm trying my luck – blame Google)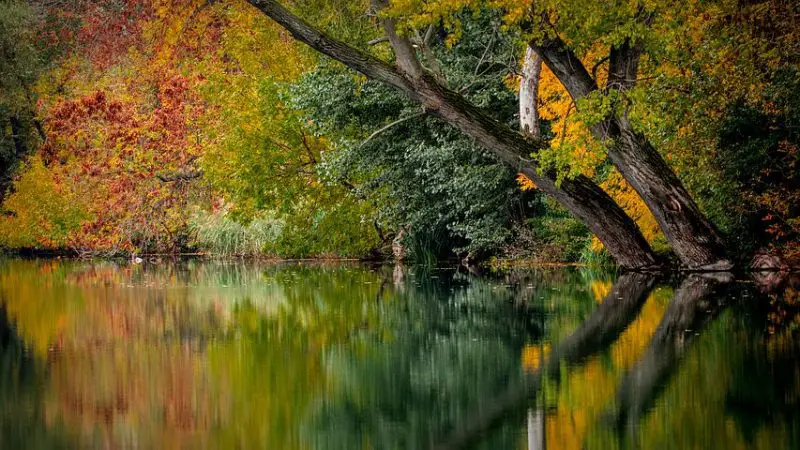 Autumn is a new start
September to me, feels like the true New Year. January is miserable, Christmas is gone and you are back to work feeling blue – it's not a time for testing resolutions.
However, September feels like the start of something new, a change in the seasons and the kids going back to school.
A time for brand new stationery and getting good habits back on track after a summer of trips and time spent gallivanting around in the balmy weather.
Why autumn is the best season – autumn is a season of hope
It's a season full of hope and excitement. You know that at the end – Christmas and New Year's awaits.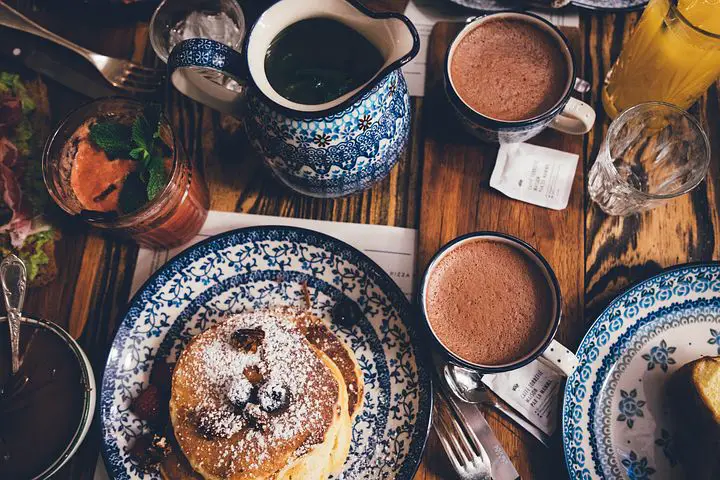 Fall is my favorite season – exciting events in autumn
Planning Halloween, Bonfire Night, Christmas and New Year gives you so much to look forward to. Halloween and dressing up is so fun. Kids are super cute at Halloween and trick or treating with them makes my heart melt quicker than Olaf on a sunny day.
I have a bunch of helpful posts for Halloween with kids that you might find useful: 20 ways to make Halloween at home fun for kids, My guide for a happy Halloween at home, The ultimate guide to the best Halloween films for kids and 4 easy ideas for Halloween fun at home.  
Why autumn is the best season – autumn can be about slowing down
It's a season where you can give yourself permission to slow down from a hectic summer and embrace home comforts.
Most people spend more time at home relaxing with family which is what life is all about.
Fall is my favorite season – autumn is about being cosy
Dark cosy nights with candles on, wrapped up in blankets.
Sitting inside watching the rain fall and the wind howl feels very self-indulgent but you are abated of any guilt from going out because no one expects you to.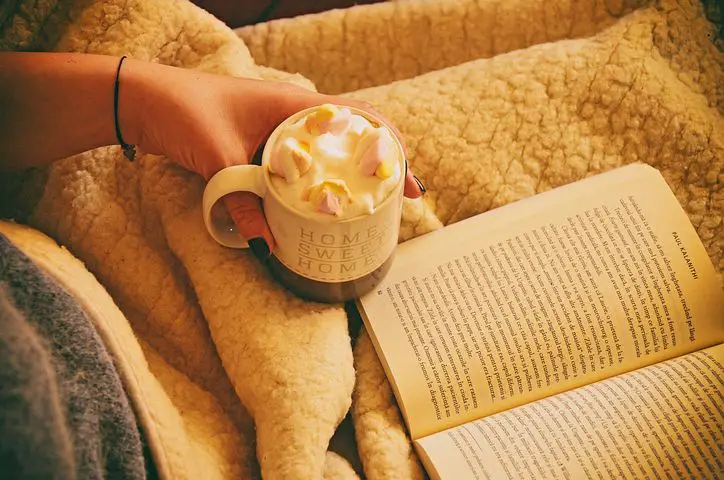 Why autumn is the best season – autumn is a time for great food and drinks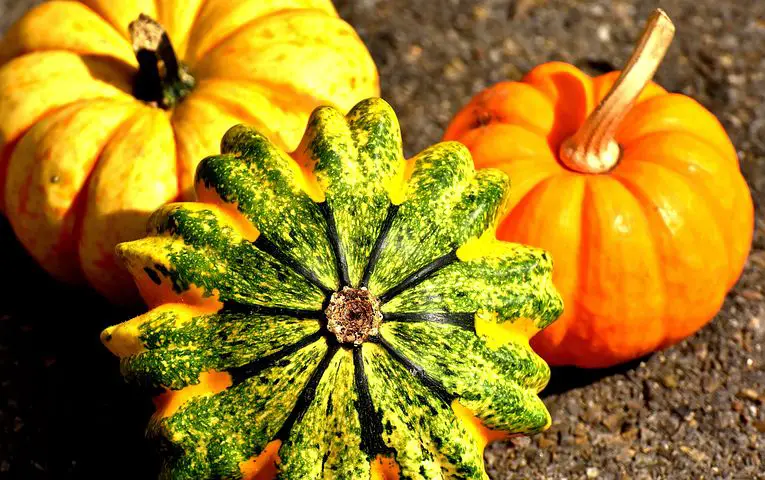 Fall is my favorite season – autumn fashion
Autumn fashion is without a doubt the best (and incidentally most comfortable fashion). I love that our fashion in autumn seems to match the vibrant colours and earthy tones of the season.
I'm all for warm socks and stylish boots, layers, cosy knitwear and cardigans. And I love a good scarf and an autumn coat.
Having a bad hair day = no problem, chuck on a cosy hat. Autumn fashion also means less hair removal. I'm all for growing your own heat with furry legs for winter.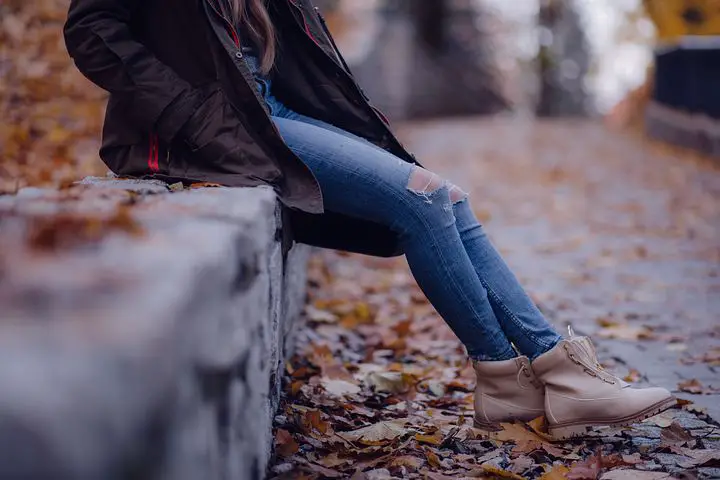 Fall is my favorite season – autumn TV and films
The autumn TV schedule starts which is usually awesome.
Upcoming Autumn TV shows this year include:
Wheel of Time, Season 2, Amazon Prime, September 1: The Wheel of Time became Prime Video's most-watched original series of 2021. Season 2 is its much anticipated return, starring Rosamund Pike.
Vigin River, Season 5 – part one, 7 September, Netflix: Jack, Mel, Preacher, Hope and Doc are back for a new season that promises answers and fires. Part two will air November 30th and will be two Christmas episodes. I can't wait!
Love and Death, 7 September, ITVX: Elizabeth Olsen (Avengers: End Game) stars in this true Crime HBO miniseries as 80s suburban Texas housewife Candy Montgomery, a churchgoing mother and wife who appeared to have the perfect life. But after having an affair with a married member of her Methodist church group (played by The Irishman's Jesse Plemons), she's put on trial for killing his wife Betty Gore with an axe. Created by David E. Kelley, who brought us Big Little Lies and Nine Perfect Strangers and the Undoing.
The Morning Show S3, 13 September, Apple TV: After a nearly two-year hiatus, Jennifer Aniston and Reese Witherspoon are back as daytime news show colleagues Alex and Bradley for The Morning Show's hotly anticipated third season.
Welcome to Wrexham, season 2, 13 September, Disney +: I really don't like football but I loved the first season of this. I'm sure Ryan Reynolds had nothing to do with it.
Strictly Come Dancing, BBC is back in September 2023 for season 21.
The Great British Bake Off (C4) literally signals the return of autumn. Pop Tuesday 26th September in your diaries for some autumnal salivation.
Neighbours, 18 September, Amazon Freevee: Soap fans mourned when Neighbours' 36-year run on British TV came to an end in 2022 – but those tears soon dried when Prime Video announced it would resurrect the show, and new episodes begin this September! It'll be shown four times a week, Monday to Thursday, and the trailer features stars including Stefan Dennis (Paul), Alan Fletcher (Karl) and Ryan Moloney (Toadfish), as well as teasing a guest spot from none other than The O.C.'s Mischa Barton. There's also going to be a time jump! I can't wait to watch.
Sex Education, final season, September 21, Netflix: The fourth and final season of the Netflix hit will be like returning for our final year of school. Can't wait to see what it brings, especially with Dan Levy (Schitt's Creek) joining the cast.
The Boys: Gen V, Friday 29 September, Amazon Prime: If you love the violent, darkly comedic comic-book series The Boys then be sure to tune in for this companion show set in the same universe. It's set at a university where young superheroes (or "supes") are trained in the ways of evil-fighting, and Marie (Chilling Adventures Of Sabrina's Jaz Sinclair) is determined to succeed – but when she and her classmates realise not everything at the institution is as it seems, they're forced to reconsider what it means to be a hero.
Loki, Season 2, October 6, Disney +: Loki Season 2 picks up in the aftermath of the shocking season finale when Loki finds himself in a battle for the soul of the Time Variance Authority.
Big Brother, ITV2 HD, October: It was one of the biggest shows on British TV in its heyday but it hasn't been seen in almost five years. Now ITV is bringing Big Brother back, to be shown on ITV2 over six weeks with a live stream on ITVX. Little has been revealed yet, but we know AJ Odudu and Will Best are the presenters, and ITV honcho Kevin Lygo did say that the secret to a successful BB would be "to keep it like it was in its golden period – to have it more interesting, intelligent, upmarket than other reality shows". We can't wait to find out more.
Frasier, 12 October, Paramount: Boston-set reboot of 90s sitcom Frasier.
Lessons in Chemistry, 13 October, Apple TV: One I personally can't wait to see. Bonnie Garmus's novel, dubbed "the Catch-22 of early feminism" by Stephen King, became a deserved word-of-mouth bestseller in 2022 (if you haven't already read it then do so before the show airs). Now Brie Larson exec-produces and stars in this glossy adaptation. In the 50s, pregnant scientist Elizabeth Zott is fired from her lab job by sexist colleagues, so pivots to hosting a hit TV cooking show. She soon sets out to teach a nation of downtrodden housewives a lot more than recipes. An empowering period comedy, complete with talking dog.
All the Light we Cannot See, Netflix, 2 November: Steven Knight, writer of huge hits such as Peaky Blinders and SAS: Rogue Heroes, takes on the job of adapting Anthony Doerr's Pulitzer Prize-winning Second World War novel for Netflix. Newcomer Aria Mia Loberti is in the lead role of Marie-Laure, a blind French teenager in occupied Paris, opposite Louis Hofmann (Dark) as kind-hearted German radio technician Werner. Mark Ruffalo and Hugh Laurie also star in the four-part drama. Produced by Shawn Levy of Stranger Things.
Squid Game: The Challenge, Netflix, November: In this reality version of the massive Korean hit – with, don't worry, 100% fewer deaths – 456 people will compete to win $4.56 million, the largest prize ever for a reality TV show. The risks may not be as high but the stakes are, as each player is pushed to their limits and forced to dig deep. Expect opportunistic alliances, cut-throat strategies and shocking betrayals. Fun fact: the series was filmed here in the UK.
6th and final season of the Crown returns this Autumn: The date isn't released yet, Netflix just said 'Fall'. The Crown feels like peak autumnal viewing though. Our last peep behind the palace walls begins in 1997, portraying the aftermath of the tragic death of Diana, Princess of Wales (Elizabeth Debicki). Taking us through to 2005, the 10-part series also depicts the passing of Princess Margaret and the Queen Mother, as well as the blossoming romance between student sweethearts Prince William and Kate Middleton. 
Some new films to look forward to this autumn include:
Love at First Sight, September 15, Netflix: Rom-com centers around Hadley (Haley Lu Richardson, "White Lotus") and Oliver (Ben Hardy, "Bohemian Rhapsody"), who meet after Hadley misses her flight from New York to London. Sparks fly at the gate and on their rebooked flight, but then Hadley and Oliver lose each other in the crowd at customs. This being a rom-com, fate has a way of intervening on the behalf of this transatlantic couple. Co-starring Jameela Jamil ("The Good Place") and Marblehead native Rob Delaney ("Deadpool 2").
Dumb Money, 22 September: Dumb Money is the ultimate David vs. Goliath tale, based on the wild true story of everyday people who flipped the script on Wall Street and got rich by turning GameStop (yes, the mall videogame store) into the world's hottest company.
1st September 2023 – The Equalizer 3: Oscar winner Denzel Washington is back to crack some heads and unleash justice in the third and reportedly final Equalizer movie, directed by regular Washington collaborator Antoine Fuqua.
20th October 2023 – Killers of the Flower Moon: Martin Scorsese is said to have delivered another masterpiece with this mammoth, four-hour-long adaptation of David Grann's riveting novel. The true story of the Osage Sioux Nation tragedy comes to the screen in all its horrific glory with an outstanding cast including Leonardo DiCaprio, Robert De Niro and Lily Gladstone.
10th November 2023 – The Marvels: The latest chapter in Phase Five of the Marvel Cinematic Universe (MCU) sees Brie Larson's super-powered Captain Marvel swapping bodies with the effervescent Avenger-in-the-making Ms. Marvel (Iman Vellani). Candyman's Nia DaCosta directs.
17th November 2023 – The Hunger Games: The Ballad of Songbirds and Snakes: Discover the origin story of Panem's ruthless and dictatorial President Snow in the prequel to the Hunger Games franchise. Tom Blyth plays the young Coriolanus Snow in a movie that dramatises the dark beginnings of the Hunger Games contest. Rachel Zegler, Octavia Spencer and Peter Dinklage co-star.
15th December 2023 – Wonka: Dune star Timotheé Chalamet transports us into a world of pure imagination in this Willy Wonka prequel movie. We'll discover the origins of the beloved Roald Dahl character in this sure-to-be-magical movie from Paddington director Paul King.
Don't forget to check out my blog post for the best family Halloween movies or Halloween TV shows for kids. 
And if all else fails, you can re-watch Gilmore Girls – it doesn't get more autumnal than that. Honourable mentions go to Downton Abbey and Virgin River for all the 'fall feels'.
The best fall episodes of Gilmore Girls by season are:
Season 1, episodes 6, 7, 8, 9
Season 2, episodes 4, 5, 6, 7, 8, 10
Season 3, episodes 5, 6, 7, 8, 9, 10
Season 4, episodes 5, 7, 8, 9, 10, 22
Season 5, episodes 2, 5, 6, 7, 8, 9, 10, 19
Season 6, episodes 5, 6, 7, 8, 9, 10
Season 7, episodes 4, 5, 6
A Year in the Life, Fall
15 classic autumn films to rewatch to get you in the mood for fall are:
Practical Magic
When Harry Met Sally
You've Got Mail
St Elmo's Fire
Good Will Hunting
Harry Potter
The Craft
Sweet November
Hocus Pocus
Mystic Pizza
Little Women
Autumn in New York
Dead Poets Society
Mona Lisa Smile
Fantastic Mr Fox
So those are the top 8 things that I am looking for to autumn for. They are making it a little easier for me to say goodbye to the summer.
What are you looking forward to autumn most for? Let me know in the comments!
If you liked my reasons why fall is my favourite season, then you might also like my Guide to autumn and these posts:
If you have enjoyed this post or found it useful, here are some quick and easy ways that you can support Nomipalony or say thanks:
Share this post with your friends  
Pop over to my Amazon Storefront to see what products I have been buying and loving from there recently, including my health and fitness products list.
Sign up to my mailing list 
Women can join my feminist Facebook group – the Nomipalony Freehouse