My little Buddy is turning five
Well Buddy, it's the eve of your fifth birthday and I'm doing what I assume every mother does on the eve of her kids birthdays; a) remembers and re-lives the Labour and birth b) is astounded at how quickly the years have flown by.
Right now my speech is full of clichés like 'it seems just like yesterday we brought you home from the hospital' and 'I feel like I've blinked and five years have gone by'. I guess 'time does fly by when you are having fun'.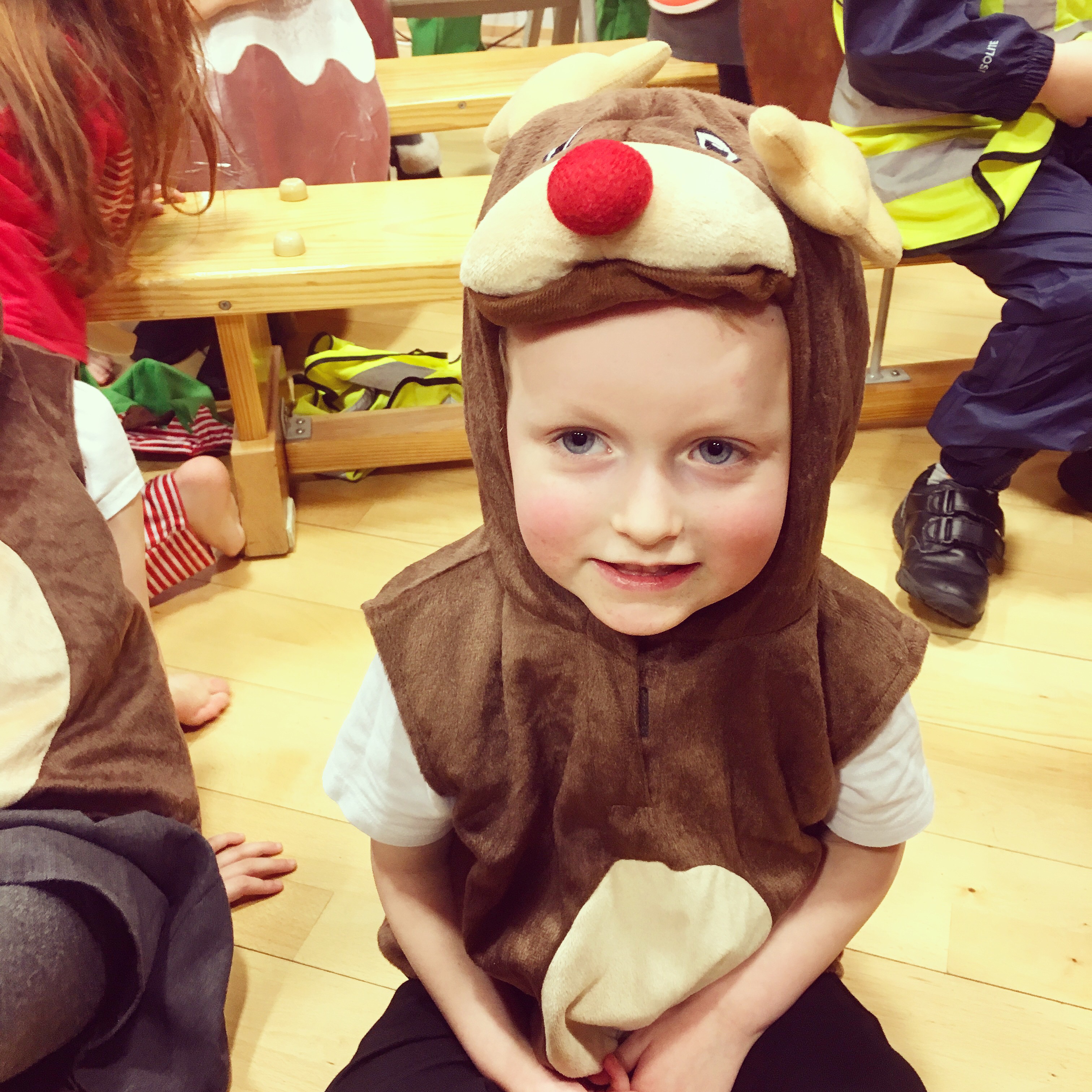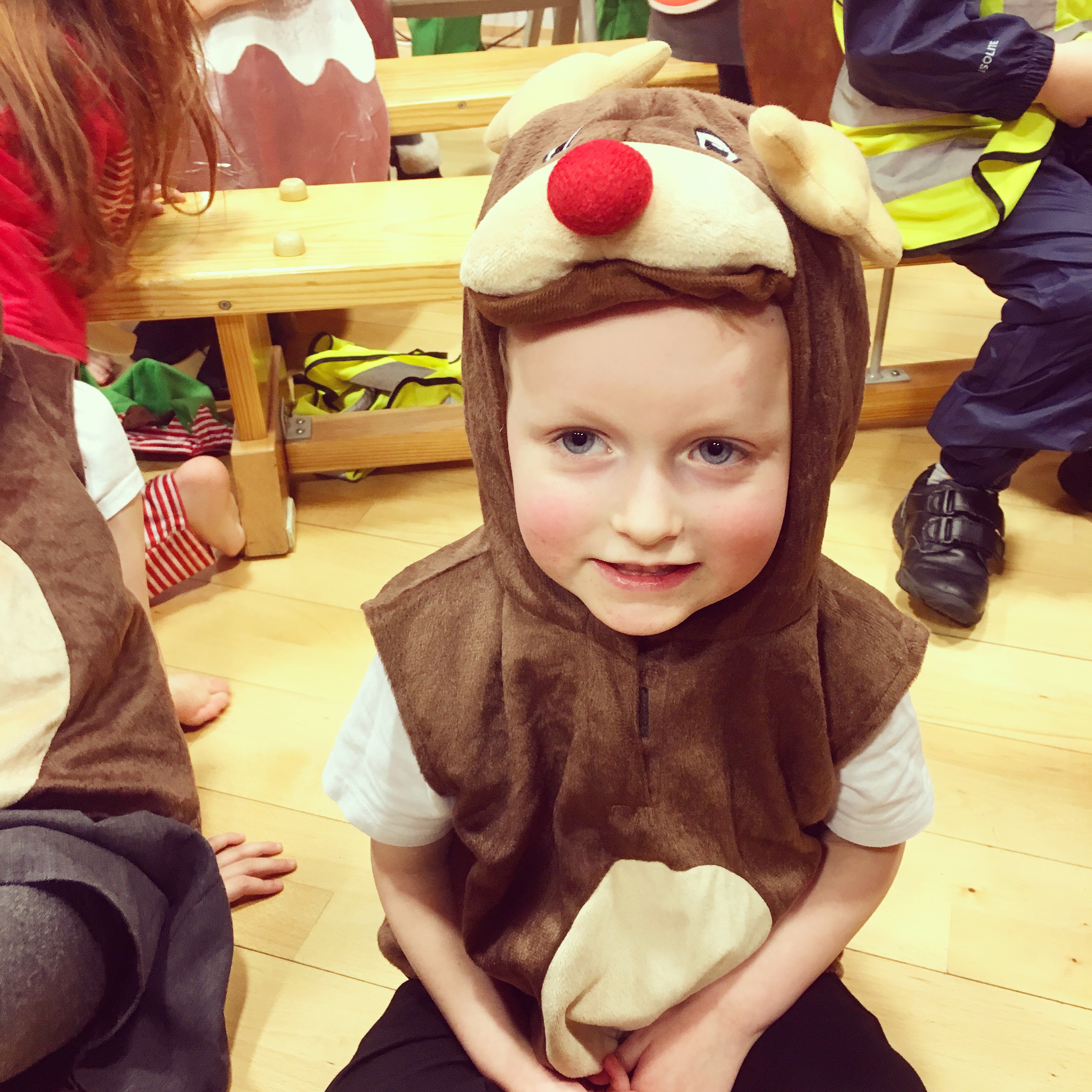 You made me a mother. I've changed so much because of you and who you are. I'm nothing like the parent I thought I would be. When I was raising hypothetical children before I had them (the easiest time to feel confident in your parenting decisions), I assumed I would be all strict, rules, schedules and you would fit in with me, not the reverse. Bwahahaha!
Then I met you and realised I would always be 100% responsive to your needs if it meant you didn't cry a second longer than you had to. You parent the child you have, and what you needed from me was a gentle and responsive attachment type parent so that's what we became. I'm a kinder person now, to others and to myself, and I value that sort of kindness in others. You nursed until you self weaned at 2.5 and we still bed-share. You still can't sleep alone and have asked if we can still cuddle you until you are 'a bit bigger still'. I've told you we will cuddle you whenever you want us to, day or night, always.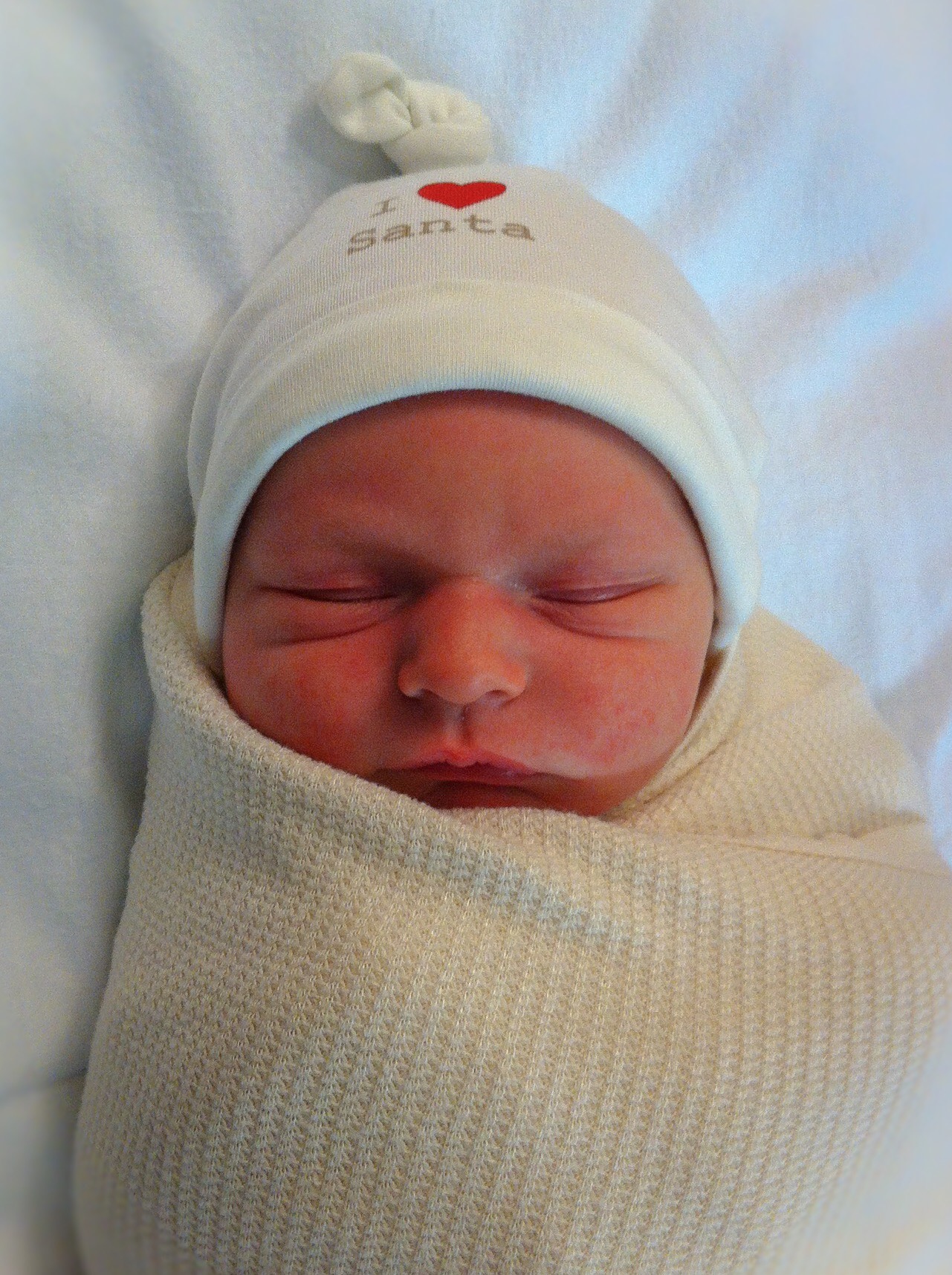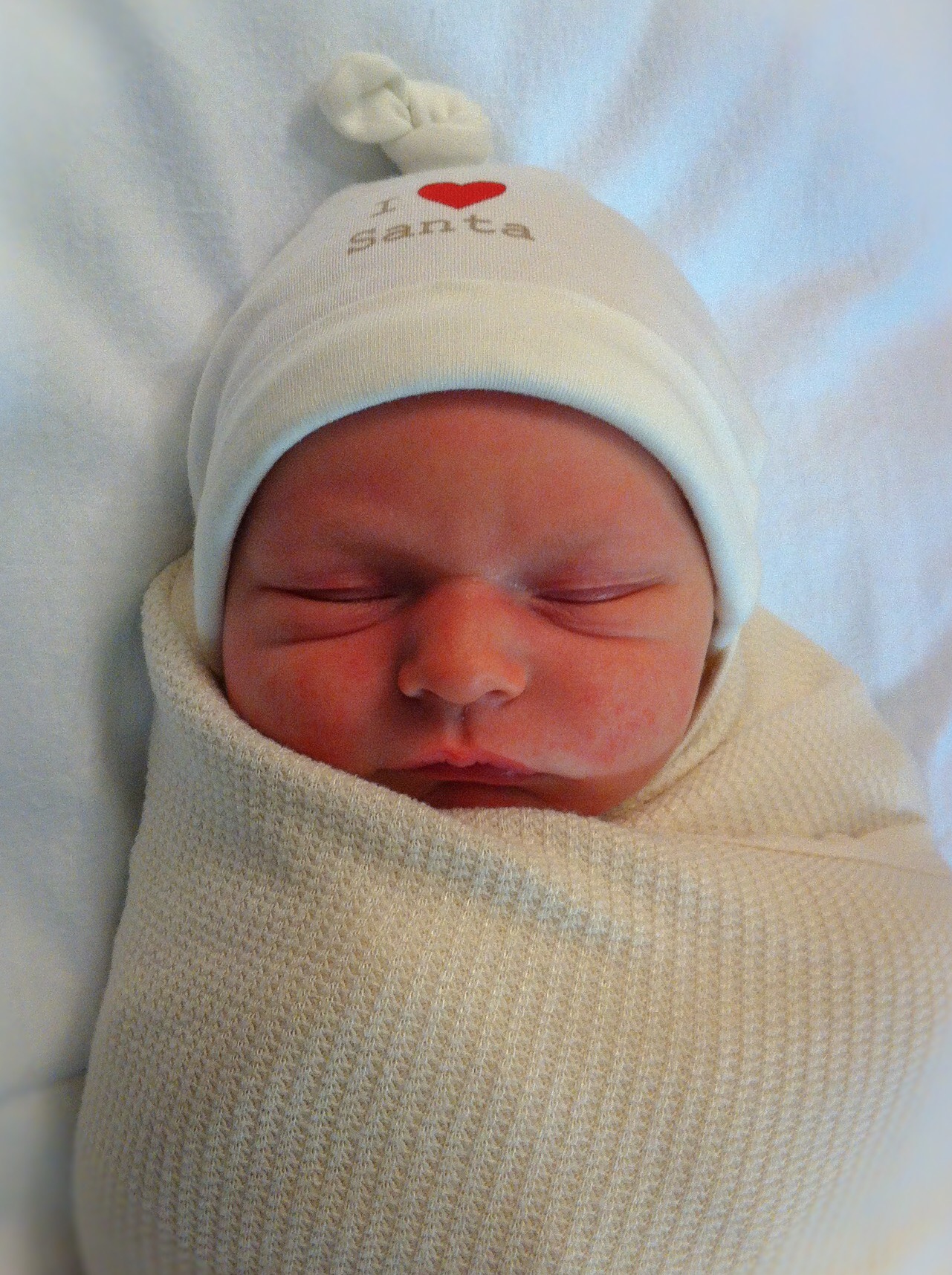 You are such an introverted little boy. You often find new situations and environments, especially ones involving lots of people, overwhelming. It takes you about 30 minutes to warm up to new situations and stop clinging to me and daddy. I thought this would mean that you struggled to adjust to school when you started three months ago but you really surprised us. You took to school really well and love it so much you ask to go to breakfast and after school clubs and even ask to go on weekends. You love your little school pals and I'm so proud of how hard you are trying.
You are really kind to others, including your baby sister Lena. Even if you are a little rough with her sometimes. She is pretty robust (feral), sometimes it's hard to remember she's just a baby still and not like your big-boy friends from school.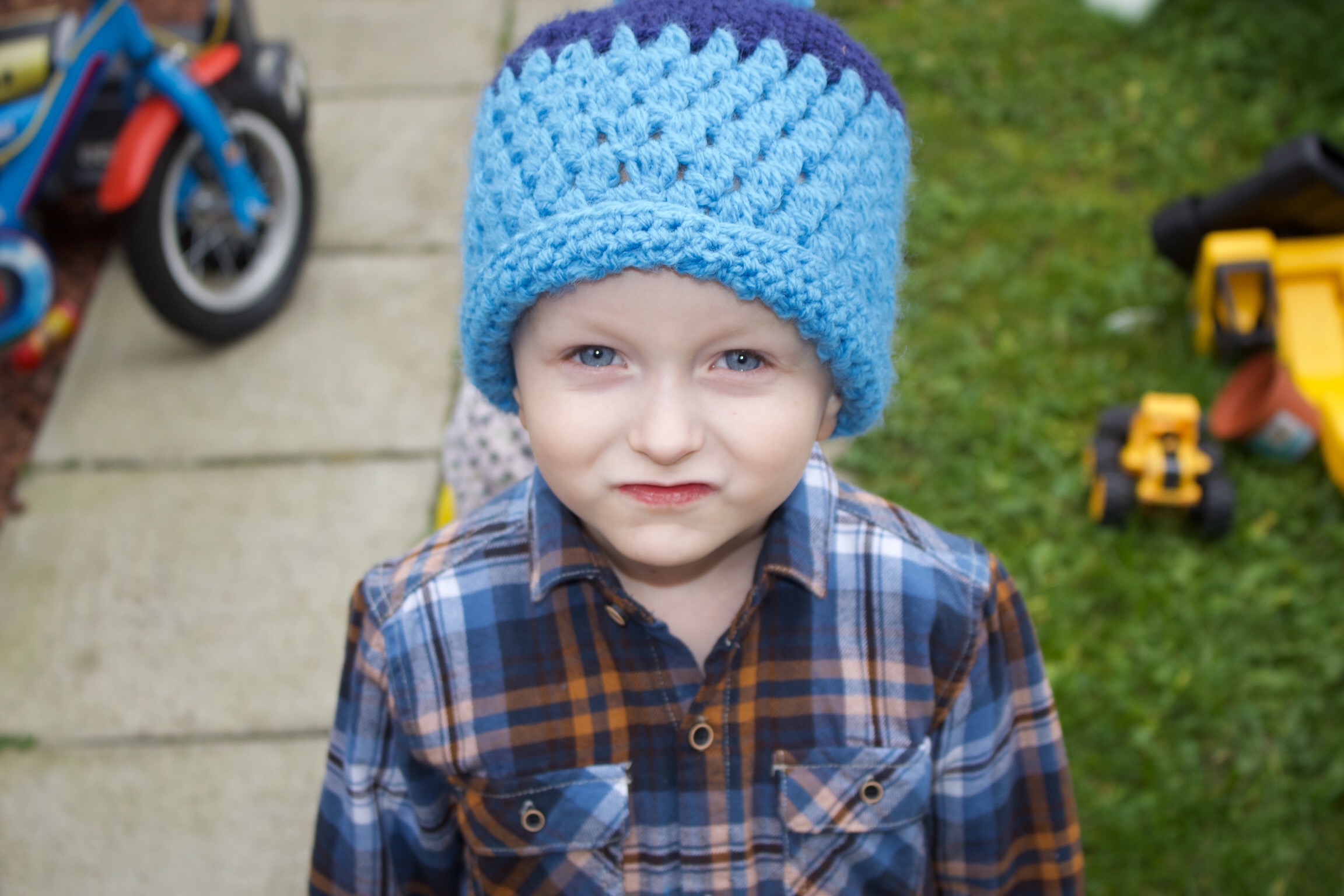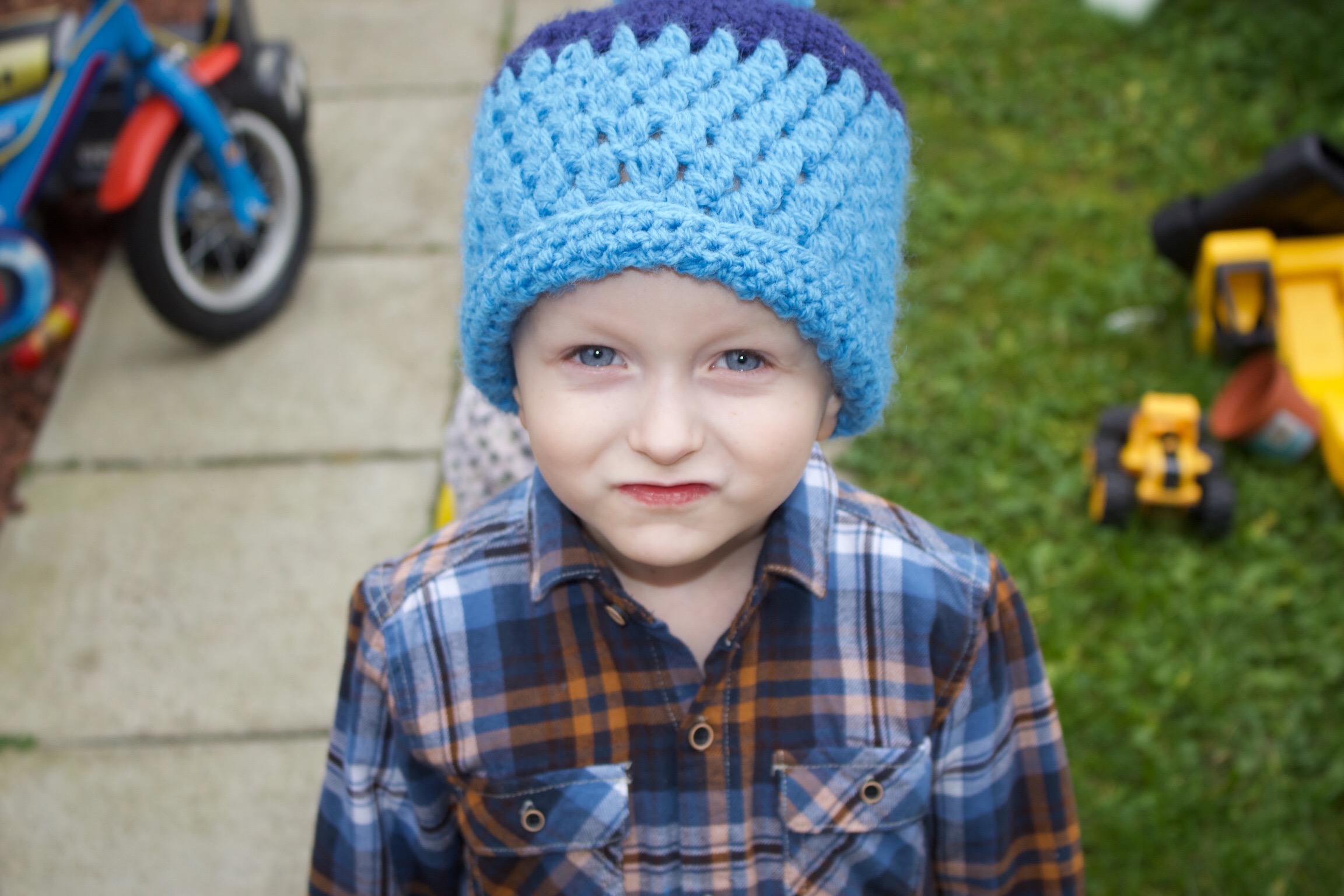 You still adore trains and Thomas the Tank engine so your birthday list has EVEN MORE Thomas tracks and trains. Where we will put it, I do not know. You've also recently taken a new shine to Lego that I can tell will soon outstrip your Thomas affections. You seem to have a talent for construction type activities that I'm keen to foster.
You are still allergic to dairy. We had hoped you would have outgrown it by now but you are very mature about it and are understand when you can't have the stuff that your friends have. It makes me sad that you are used to being left out. You are so excited for your party tomorrow as you can eat the same as everyone else and have the cake too!
Your favourite foods are sausages; ham sandwiches; smoked salmon, scrambled eggs and avocado, and Spaghetti Bolognese. You love to drink water, orange juice and 'soil' (soya) milk. Mostly though you just spend most your days trying to persuade me to give you snacks instead of meals. You have a small appetite and find meals daunting but you'll eat snacks all day. You have a big sweet tooth and love sweets, chocolate and fruit.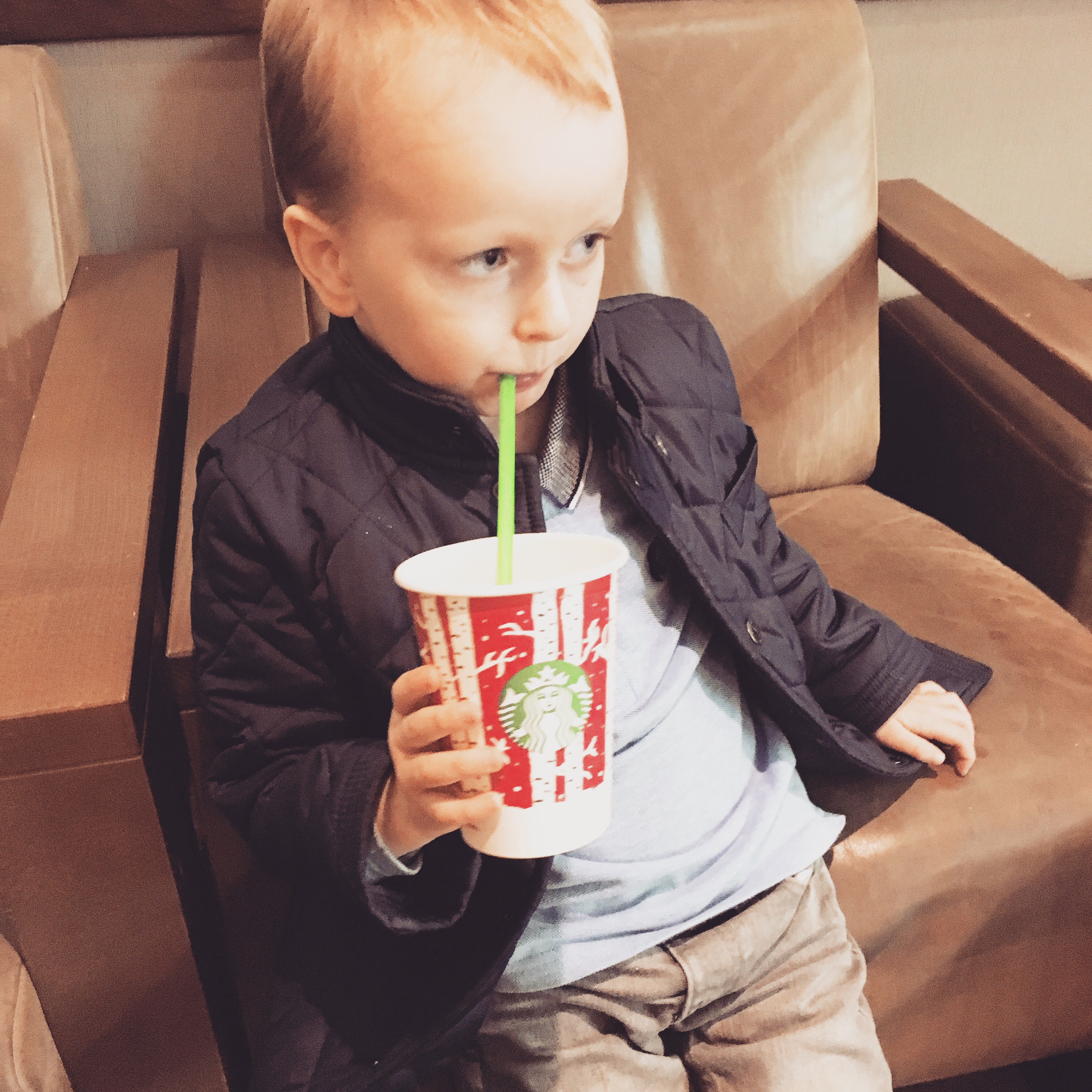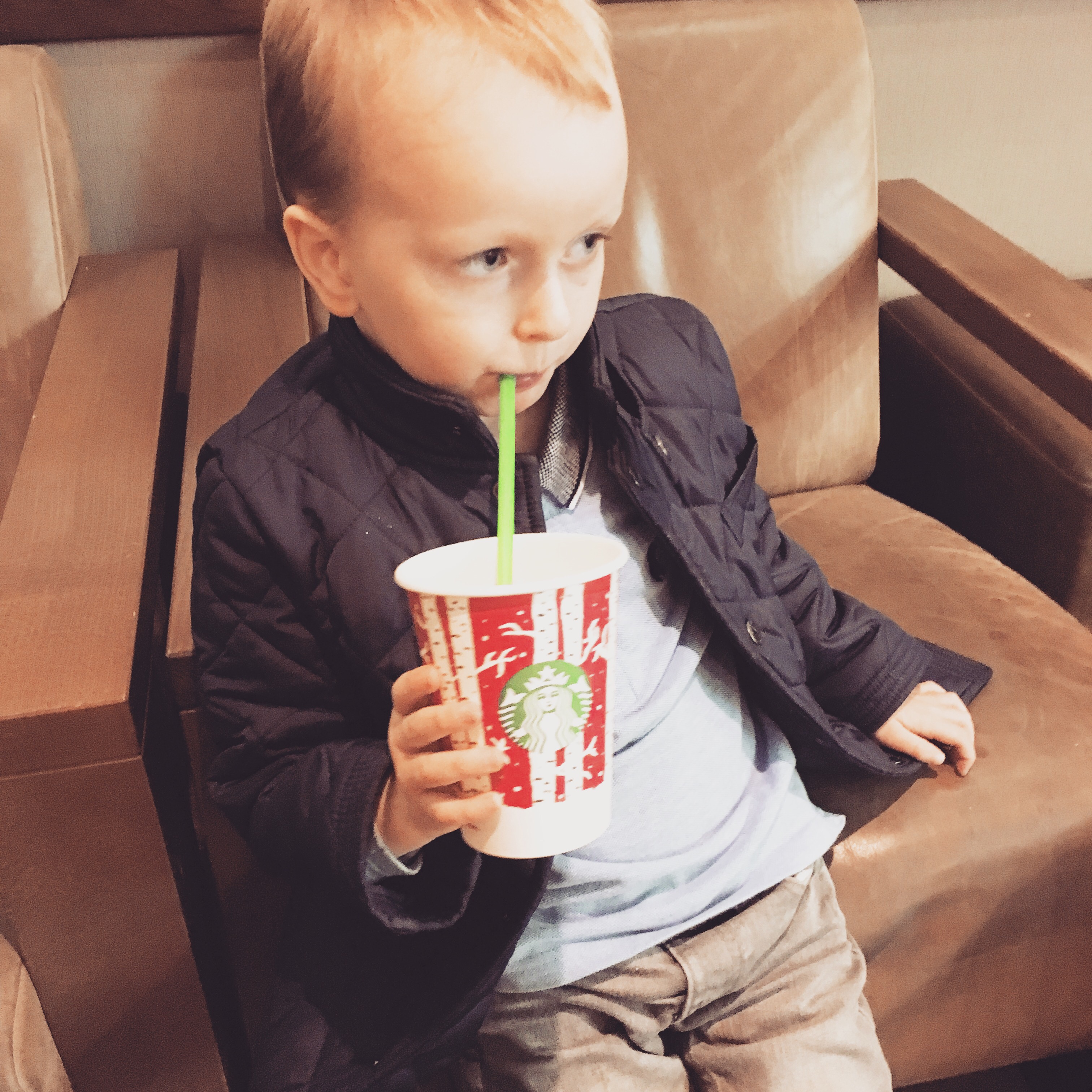 You only have to read my latest blog post on the funny things you've said lately to see what a little character you are. You are rambunctious and boisterous but shy and kind. You are super affectionate and love nothing more than cuddling up and telling us how much you love us a hundred times a day. When I asked your dad if he wanted me to add anything into this post he told me to make sure I mentioned how much you tell us that you love us. Its adorable. Your little sister is positively stingy with affection by comparison.
You are small and young for your age, you could easily pass off as a kid a year younger. You fit comfortably in 3-4 year old clothes and likely will for a while yet. You are still too scared to play in your room by yourself most the time. You like company. You are pretty lazy and will let anyone do stuff for you. At Granma's you'd happily let her spoon feed you like a baby (and she would happily comply) if I let it. Your least favourite thing to do is tidy up – which is ironic given one of your favourite things to do is to make a big mess (you actually told me today 'I really love to make a mess mammy', verbatim. You love watching YouTube videos – and making them with us. You are our little director and like being on camera in our vlogs.
You've come on so much this past year, you can write your name all alone now and mostly dress yourself (although sometimes you need a little help). You can recognise all your letters and numbers. You mostly don't need any help with the toilet. You are full of questions about anything and everything, watching a film with you is impossible as you have a new question every 0.2 seconds!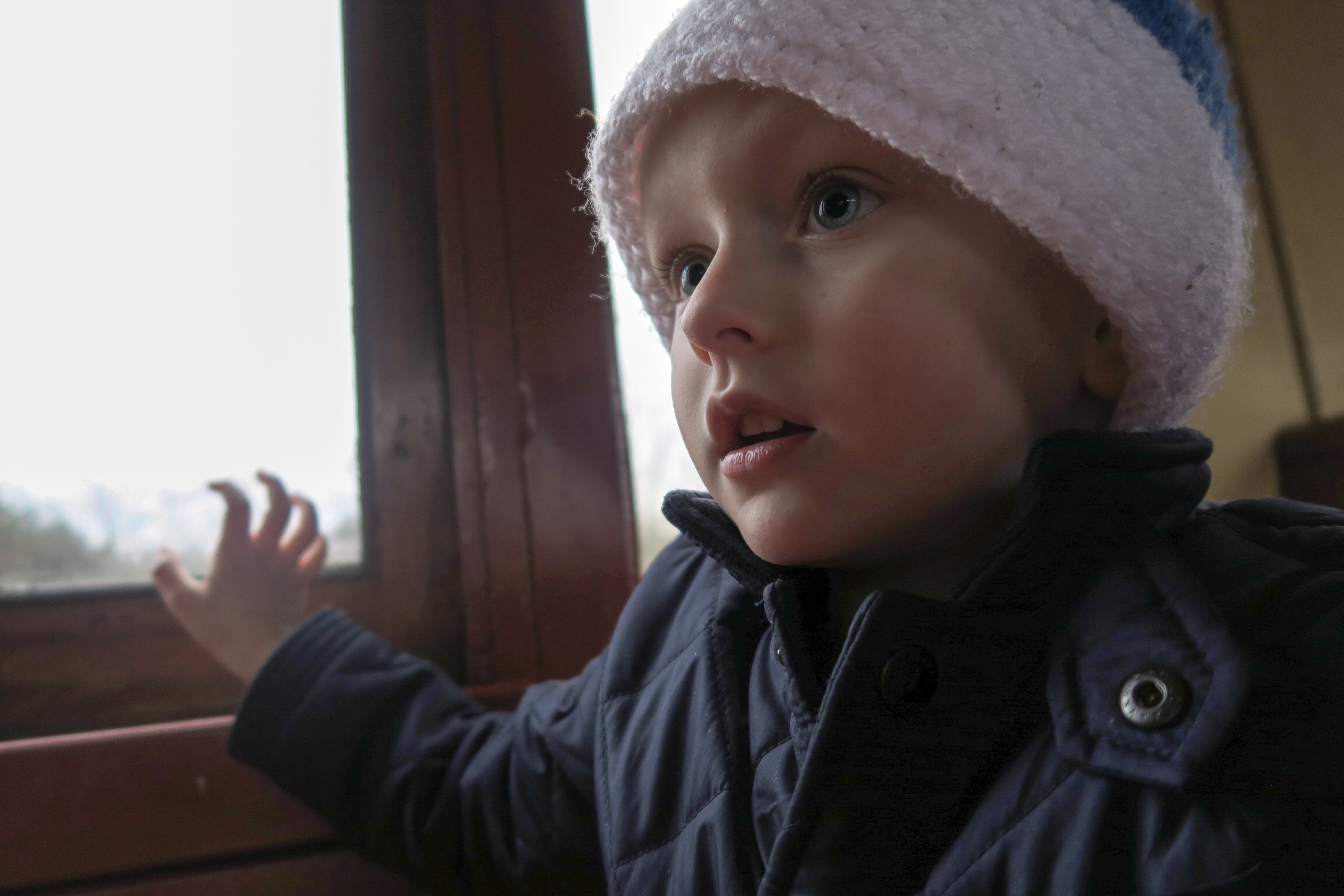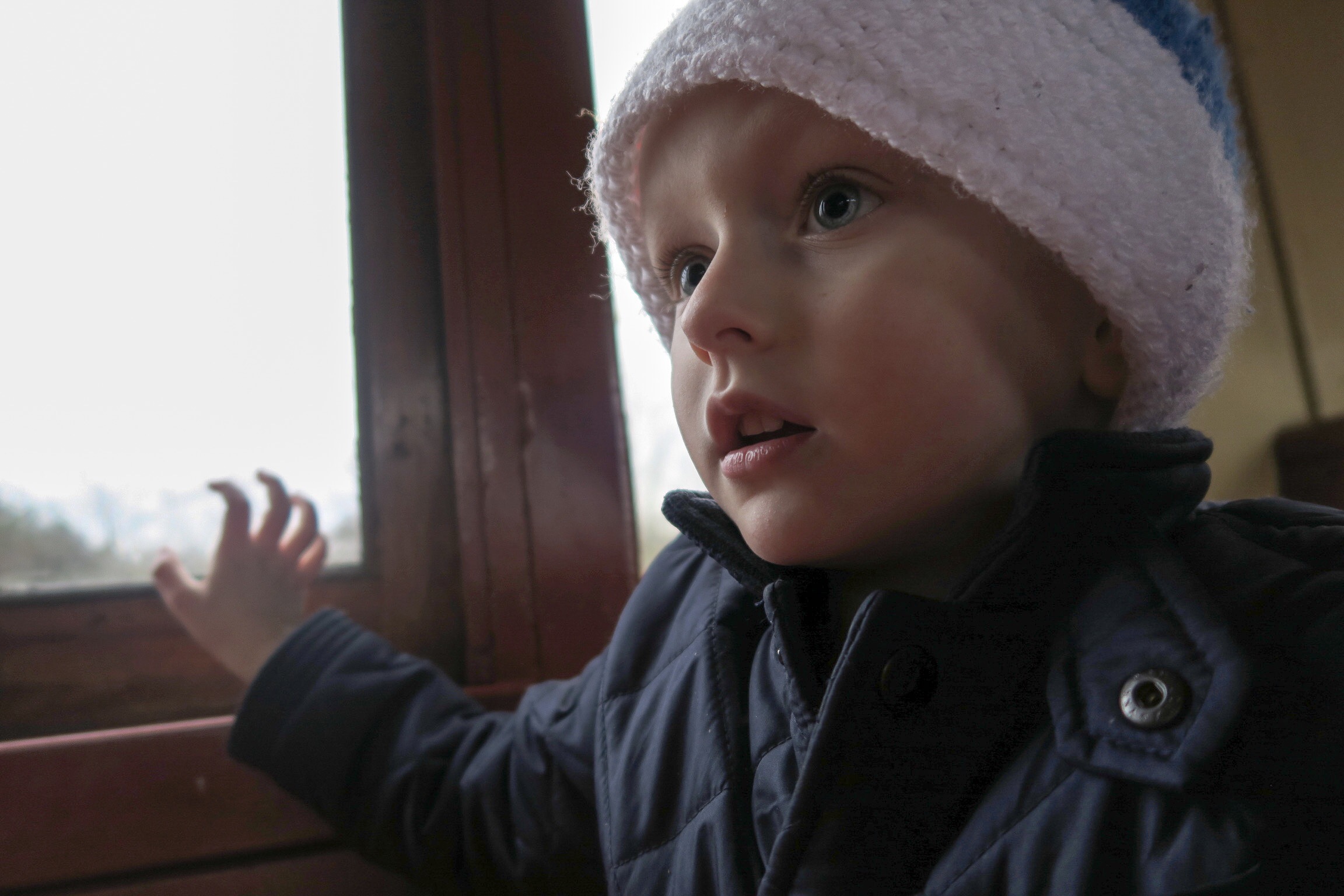 At the moment, you are bursting with excitement over your birthday and Christmas. You are actually having a hard time behaving today because you just desperately want it to be your birthday so you can open your presents. By 7am this morning you must have asked me a dozen times already if you could open your presents yet. You are literally bouncing around the room today, causing all sorts of havoc. At one point you built a 'microphone' out of Lego duplo so you could sing Christmas songs extra loudly, you took it to the toilet while you pooped and then I heard 'oh oh Mammy the duplo block has fell in my poop down the toilet'. Fun!
I've been speaking to the other mothers of children born at the same time as you and we all agree, we are finding this 5th birthday especially emotional and poignant. We aren't quite sure why but I suspect it's because we feel we are saying goodbye to those toddler years. You are turning into a little boy now, becoming less and less dependent on us by the day. 
We've had a really special week this week as school broke up last Friday so we've had four days where you have been home all day with me and Lena. We've not had that time together since before you started school in September. On Tuesday, Lena went to nursery and we had a special mammy and Arlo day where I took you to the cinema to see Ballerina and to Burger King afterwards (your request). It was the perfect way to say goodbye to being 4 and I'll always treasure it in my memories. You got a free pink tiara with the cinema ticket and you spent all afternoon pretending to be a ballerina and have scarcely taken it off since. You've even asked to wear it to your birthday party on Friday.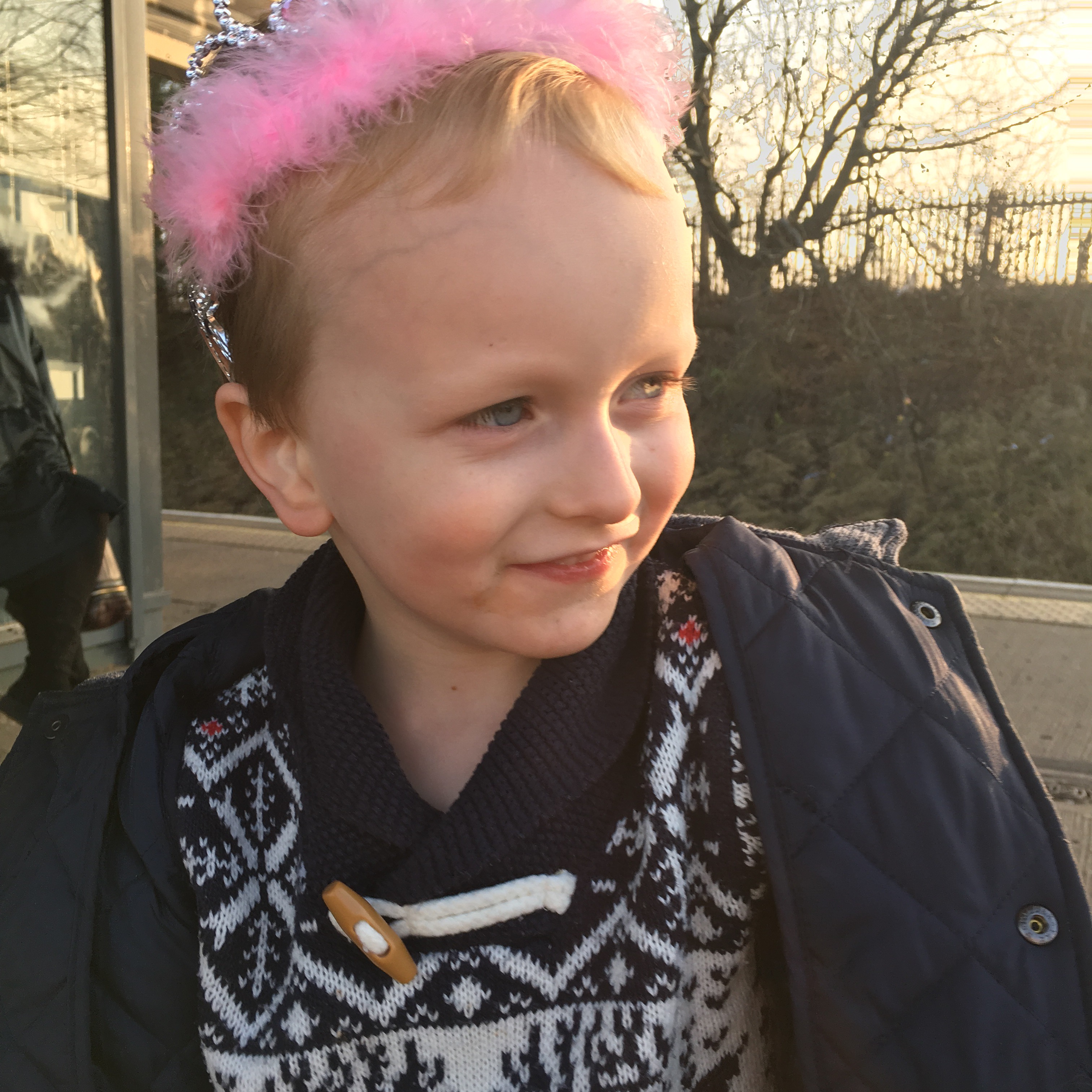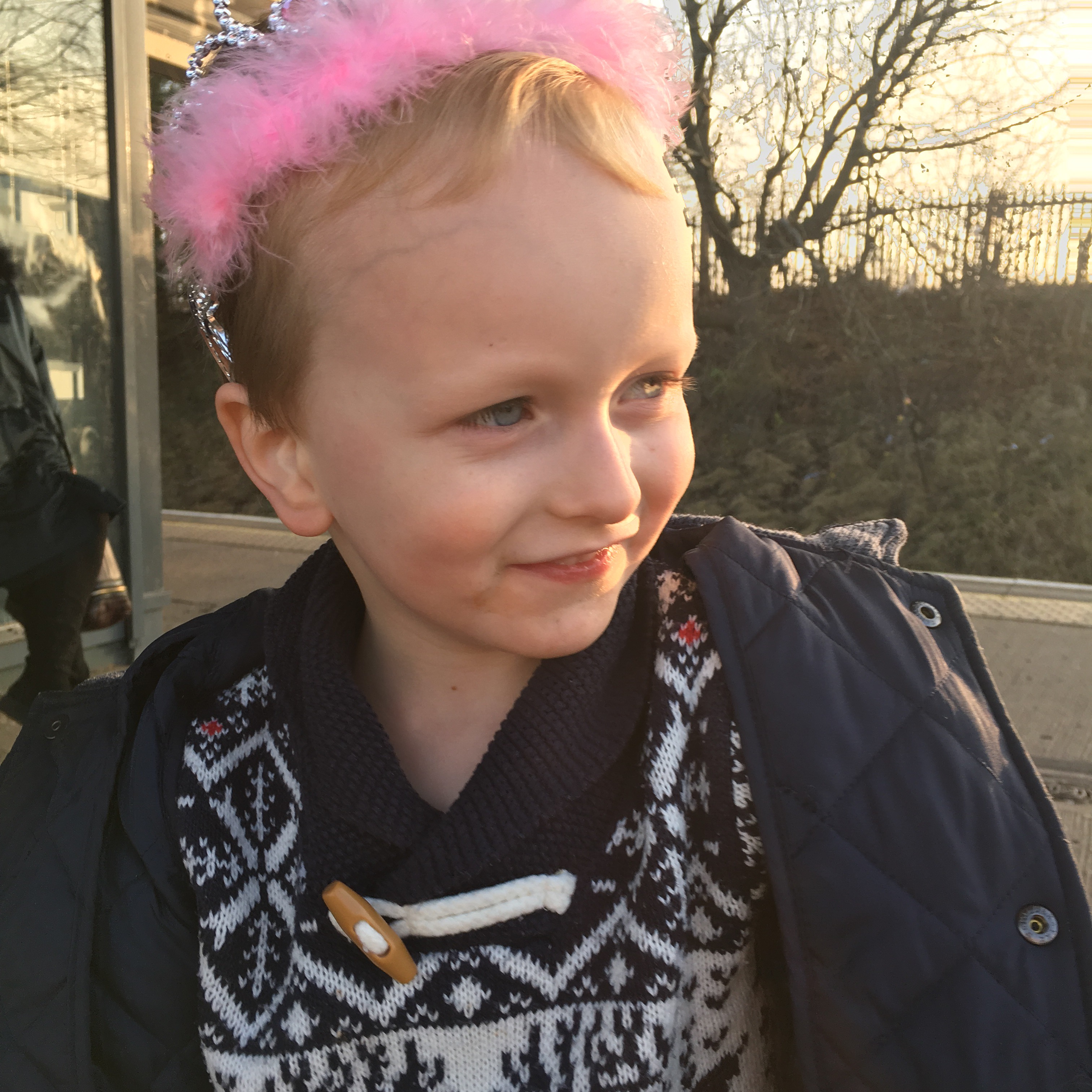 This week we were talking about why I didn't live with my mammy and daddy anymore. You got so upset at the thought of having to leave our house when you are older and asked me if you could stay with me forever. I'd love to hold you to that promise! People talk about how their husbands complete them but for me, it's you who completes me, who made me into the me I was meant to be, a mother, to you. You tell me daily that I'm your best friend and I tell you that you are mine but I doubt you will ever realise how truly I mean it. I just adore everything about you, four has been my favourite age so far and I can't wait to see what kind of five year old you will be.