I've spoken about body confidence here many times before so I know it's an issue that many of you struggle with and are passionate about. I make it a habit of mine to follow lots of body confidence accounts on Instagram so that I can feel my feeds with positive images to try and combat some of the ubiquitous diet culture in the media.
One of those accounts is I_weigh. The account was started by Jameela Jamil in response to a photo of the Kardashians that had each of their weights displayed in kilograms next to it. We've seen this kind of thing in trashy women's mags 100s of times before (and if you are still buying those mags, please read my blog post about why I don't read women's magazines anymore and why you shouldn't either). So the I_Weigh movement in response, was people on Instagram posting what they weigh made up of their achievements and things they love about themselves instead. I actually cited I_weigh in my 15 body positive Instagram accounts you should be following blog post.
I Weigh theatre show
In response to the Instagram movement, I Weigh is a brand new theatre show created by young people from Tyne Valley Youth Theatre and theatre company Mortal Fools. The show is a fun and poignant journey through what it is like living in a world that places value on the superficial, distorts self-image and asks questions about the expectations that are placed on us every day.
The show explores the many questions; what can you really tell about someone from their Instagram feed?" We tell the world we're feeling #blessed, that we're #livingourbestlives, and only here for the #goodvibes, but what do we do when we're feeling anxious, uncomfortable, stressed or alone? In a pressure cooker world where we are expected to only reveal the highs, what do we do when we experience the lows?
From Saturday 30th March, I Weigh is embarking on small but perfectly formed tour beginning at Arts Centre Washington in Sunderland before heading off to five other theatre venues including The Witham and Gosforth Civic Theatre. The show takes the form of a train journey with thematic stops, full of music, visual storytelling and audience engagement.
Mortal Fools are also working with various groups and facilitating workshops at each venue for young people exploring the themes of the show to compliment the tour.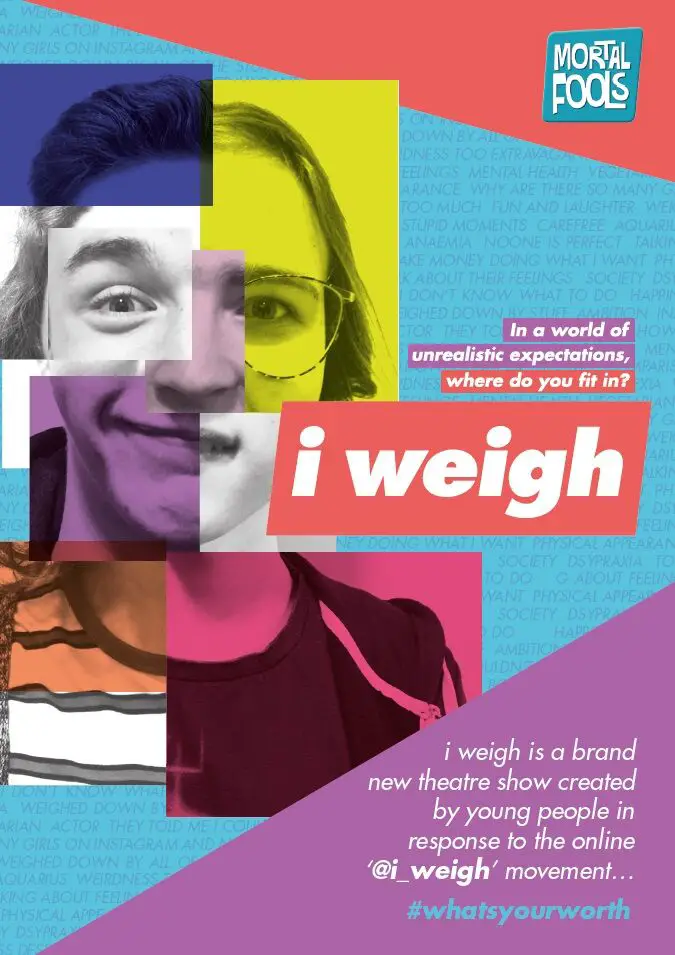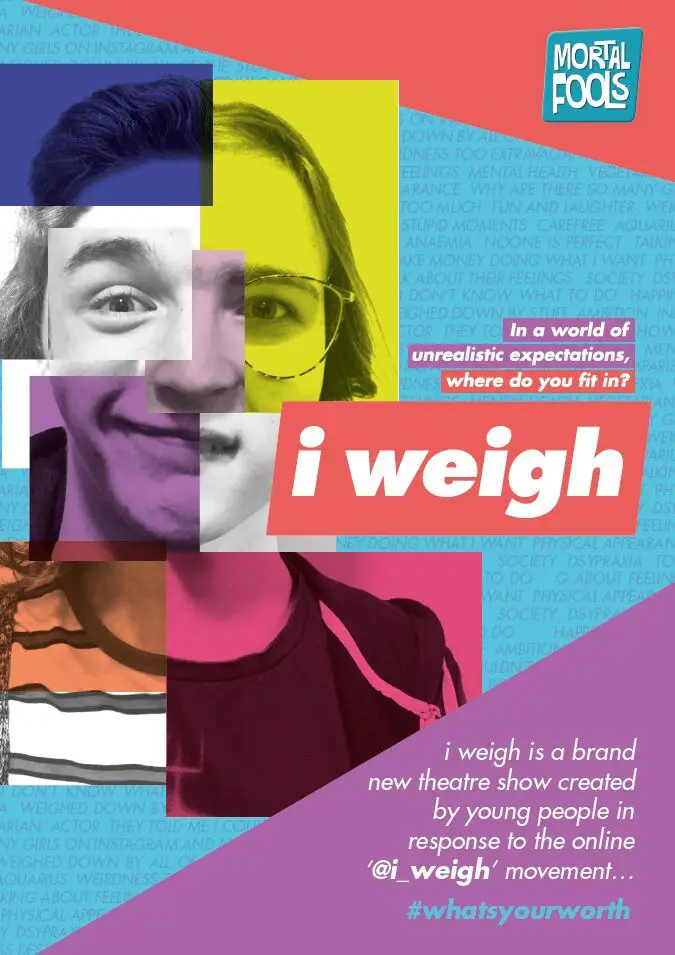 Mortal Fools and Young People's Theatre Exchange Project
Mortal Fools is a theatre, drama and creative learning company. They create compelling, dynamic and exciting theatre by professional artists working as co-creators with young people and communities. ​Their work is collaborative and contemporary, pushing the boundaries of spatial configuration, audience interaction and design; transforming ordinary places into theatre spaces
This I Weigh project is part of their Young People's Theatre Exchange project, and has been created and performed by our Tyne Valley Youth Theatre Ensemble group. Ensemble is a project designed by Mortal Fools (TVYT's parent company) to pioneer a new touring network for theatre created for and by young people in the North. It aims to give opportunities for young people to see more plays by other young companies, professional companies, and showcase young talent to new audiences.
When Mortal Fools, sat down to write the show with young people from Tyne Valley Youth Theatre, it quickly emerged that "I Weigh" was a stimulus that the team really wanted to explore and put at the core of the show. Across three months, the group went from creating their own I Weigh profiles, to writing and producing a show with Mortal Fools, exploring growing up as a young person/20something, societal expectations, mental health, emotional resilience, relationships and self-perfections.
Director Helen Ferguson said "I Weigh makes real people visible, beyond the media's fake representation of people in the world, and I wanted to make a show that helped young people share their experiences and make their lives visible too – so that people in the audience would understand, think about how they support and treat others, and make a change to support themselves and other people in their life."
"We used the I Weigh account as source material, so the show isn't just 'about I Weigh' but is about the themes that the young people in the company pulled out of our research process and identified as something important they wanted to put on the stage."
"All of the material in the show comes from the real life personal experiences of the cast, they all have a story to tell and we aim for the audience to relate to what they see. Using real life experiences, humour and poignancy is when really good theatre can have an impact."
"For young people making theatre together enables them to explore themselves, their lives, their worries, their joys and gives them a safe but also risk-taking place to do that. Theatre is a sociable art form – we work in a room with other human beings creating something collectively, which is enjoyable and empowering. Young people from our company have said that taking part in our theatre projects has had a huge impact on their wider lives."
"Live event theatre is powerful because everyone is in that room, on that night, experiences something together that hopefully makes them think and feel something important. And the ultimate goal is the audience leave the theatre and make a change in their life. That's my hope for the audience going to see I Weigh"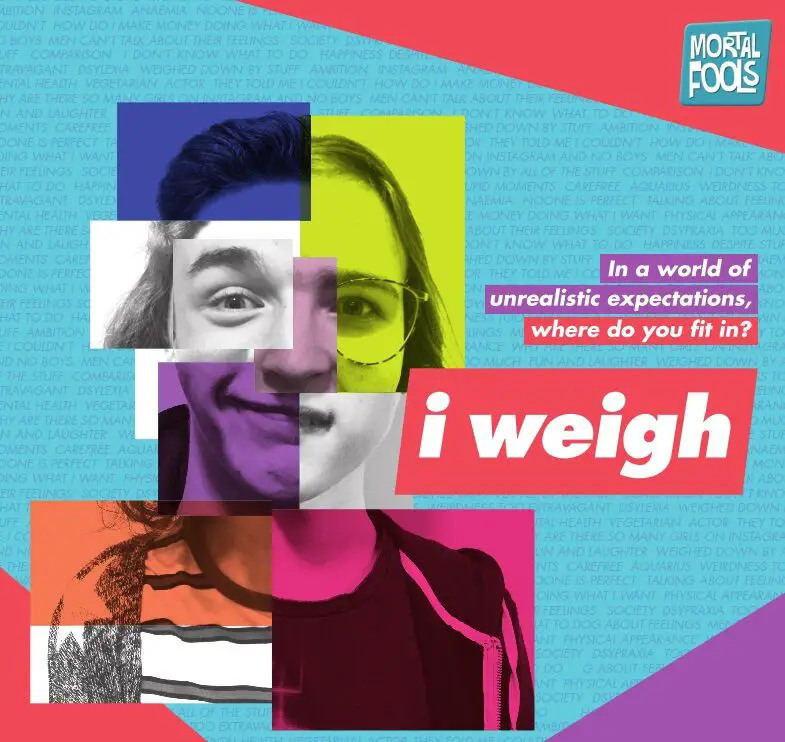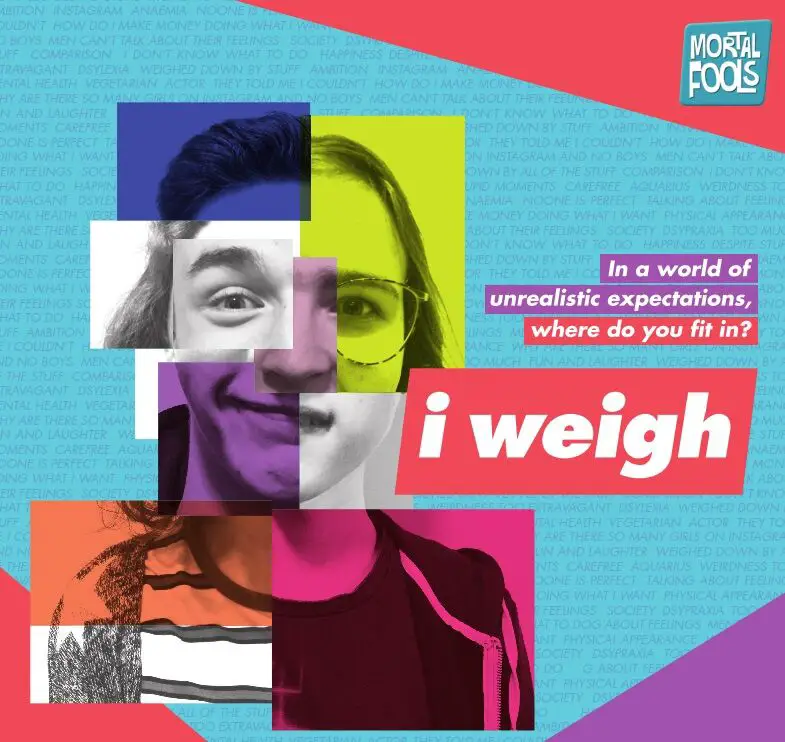 Thought provoking show
I Weigh seeks to remind audiences that people can be fearless and remarkable and resilient. Given the right support and healthy environments, we can make positive change happen – for themselves, for us, and for the next generation.
I think we all need some positivity at the moment and I'm really intrigued to see what these young adults have created in response to the I Weigh movement!
The North East Tour
Tickets are prices are very reasonably priced at £5 per adult / £3 under 16
Saturday 30th March 19:30: Arts Centre Washington*TICKETS AVAILABLE NOW* (click here)
Monday 8th April 18:30: Gosforth Civic Theatre **TICKETS AVAILABLE NOW* (click here)
Tuesday 9th April 18:00: Caedmon Hall, Gateshead *TICKETS AVAILABLE NOW* (click here)
Saturday 27th April 19:30: The Witham, Barnard Castle ​*TICKETS AVAILABLE NOW* (click here)
North-West Tour
On the North West Tour you pay what you feel, how cool is that?
Thursday 11th April 19:30: The Ashton Group's Theatre Factory, Barrow in Furness ​*TICKETS AVAILABLE NOW* (click here)

Saturday 13th April 19:00: Action Transport, Whitby Hall Ellesmere Port ​*TICKETS AVAILABLE NOW* (click here)

You can follow Mortal Fools on Facebook, Twitter and Instagram on @mortalfoolsuk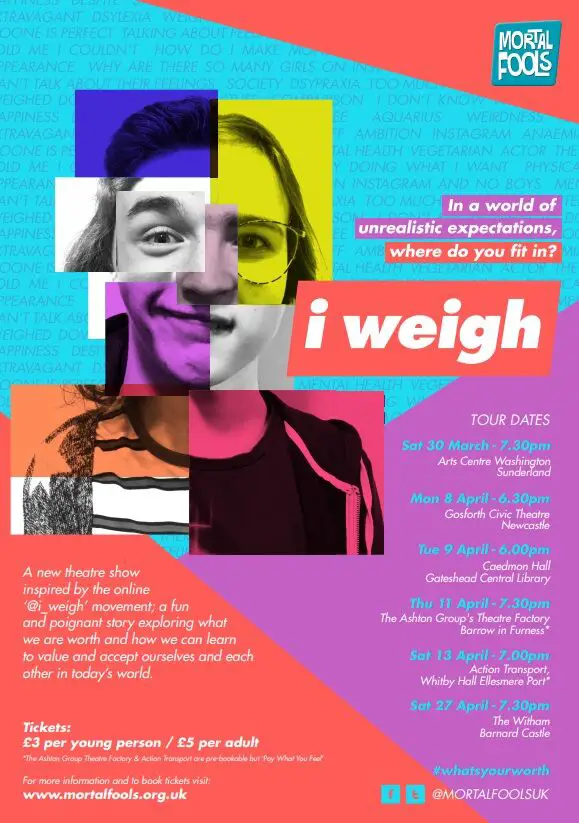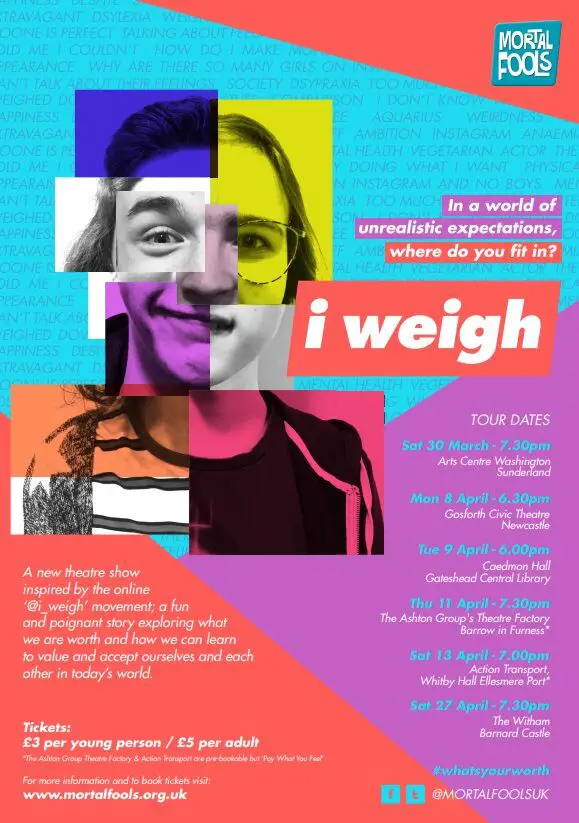 Disclaimer: This is a sponsored advertorial post. For my full disclosure policy, please see my about page.