Last week we did a Newcastle upon Tyne walking tour with Curious About through Fantastic for Families, this blog post is all about how we found the experience.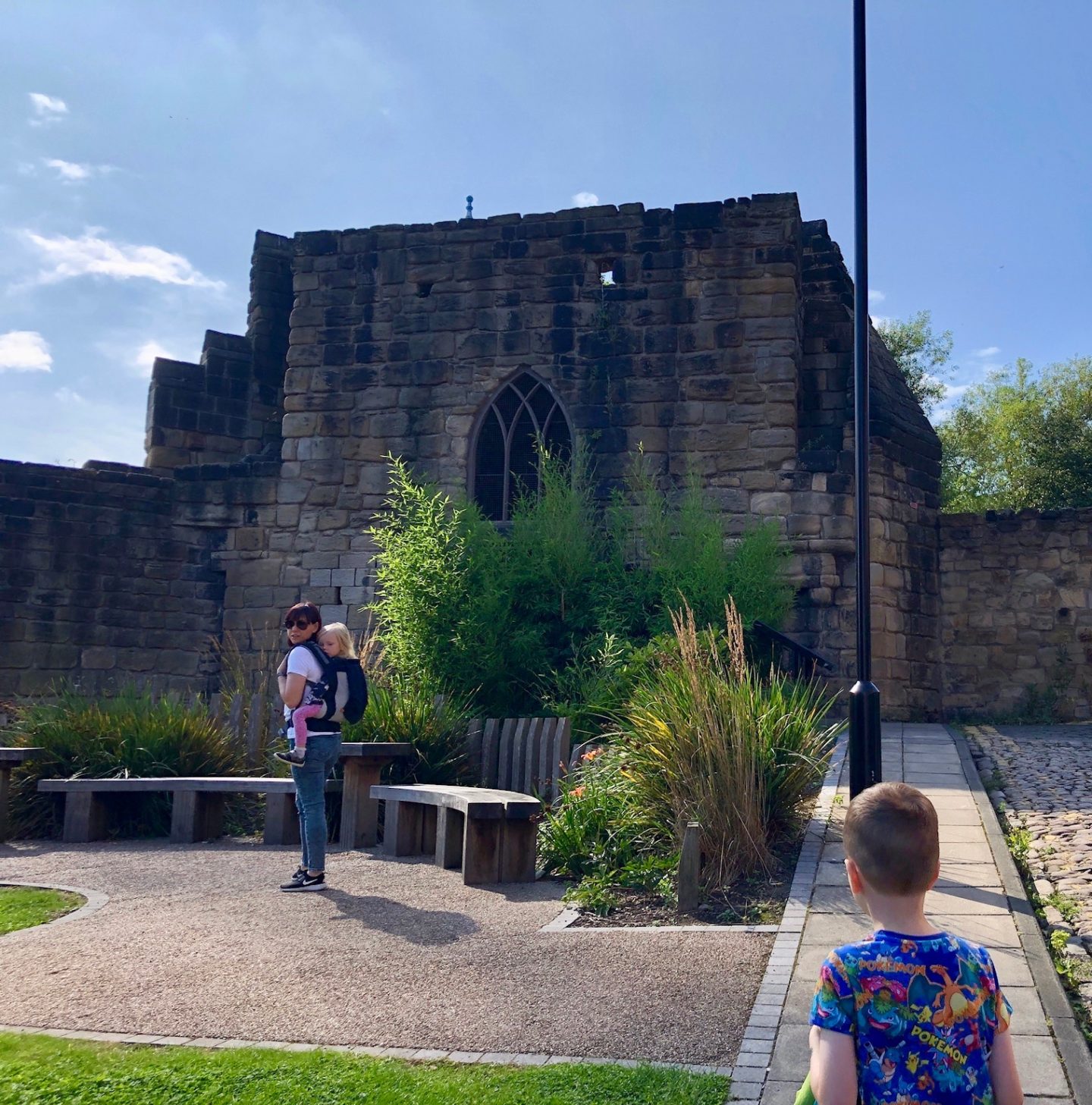 Fantastic for Families
As regular readers will know, we are big fans of Fantastic for Families and have worked with them several times in the past (read our Fantastic for Families Just So Festival blog post and cultural family day out at Ouseburn, Newcastle posts here).
Fantastic for Families is an initiative by the Family Arts Campaign, a large scale, national collaborative programme led by the visual and performing arts sectors to increase levels of arts engagement by families.
The campaign focuses on increasing the amount and range of high-quality content available to families, ensuring that arts and culture is both accessible and diverse, so that all families and generations can access arts and culture together.
Fantastic For Families focusses on theatre performances, museums, film screenings, and events at multi-purpose arts centres around England and Wales.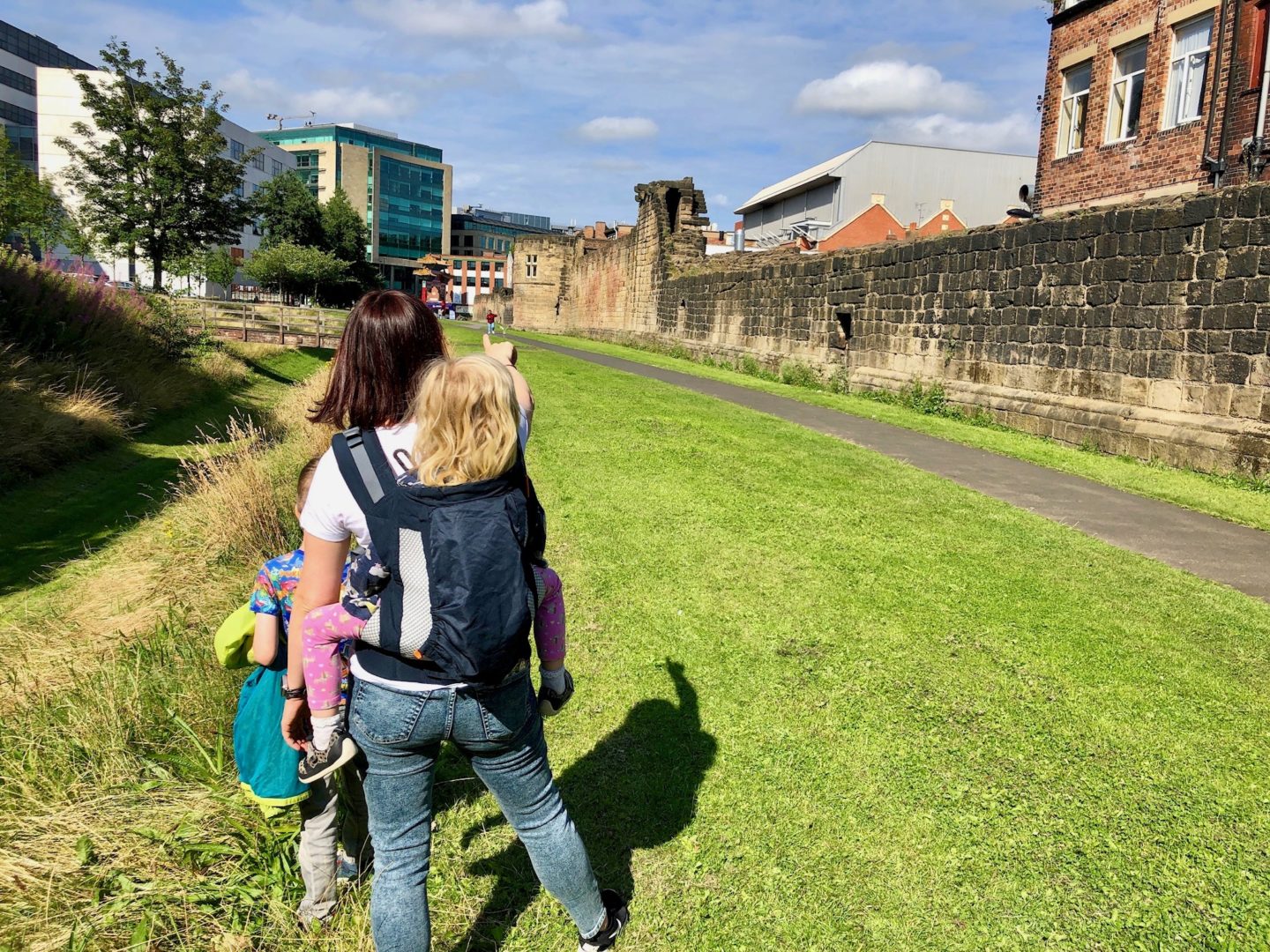 The Fantastic for Families website is an excellent tool for finding cultural activities for families. You simply pop on the site and search via a postcode to bring up loads of upcoming arts and culture family activities in the area. It's one of our go-to sites for planning what we want to do either at home or when travelling around the country.
I also tell the kid's grandparents to use it if they are watching them for us and want to take them out.
In order to be listed on the Fantastic For Families site, venues must adhere to the Family Arts Standards, which ensure that all venues and events are accessible, diverse, and welcoming to families of all abilities and backgrounds.
The Family Arts Campaign works hard to ensure events are available across the country that parents and grandparents will enjoy just as much as the children so I know their activities will be grandparent friendly.
You can read all about the website in a previous post I wrote here – finding cultural family activities with the Fantastic for Families website. Suffice to say, we have found Fantastic for Families activities to be much more enjoyable for adults than stuff we've found otherwise.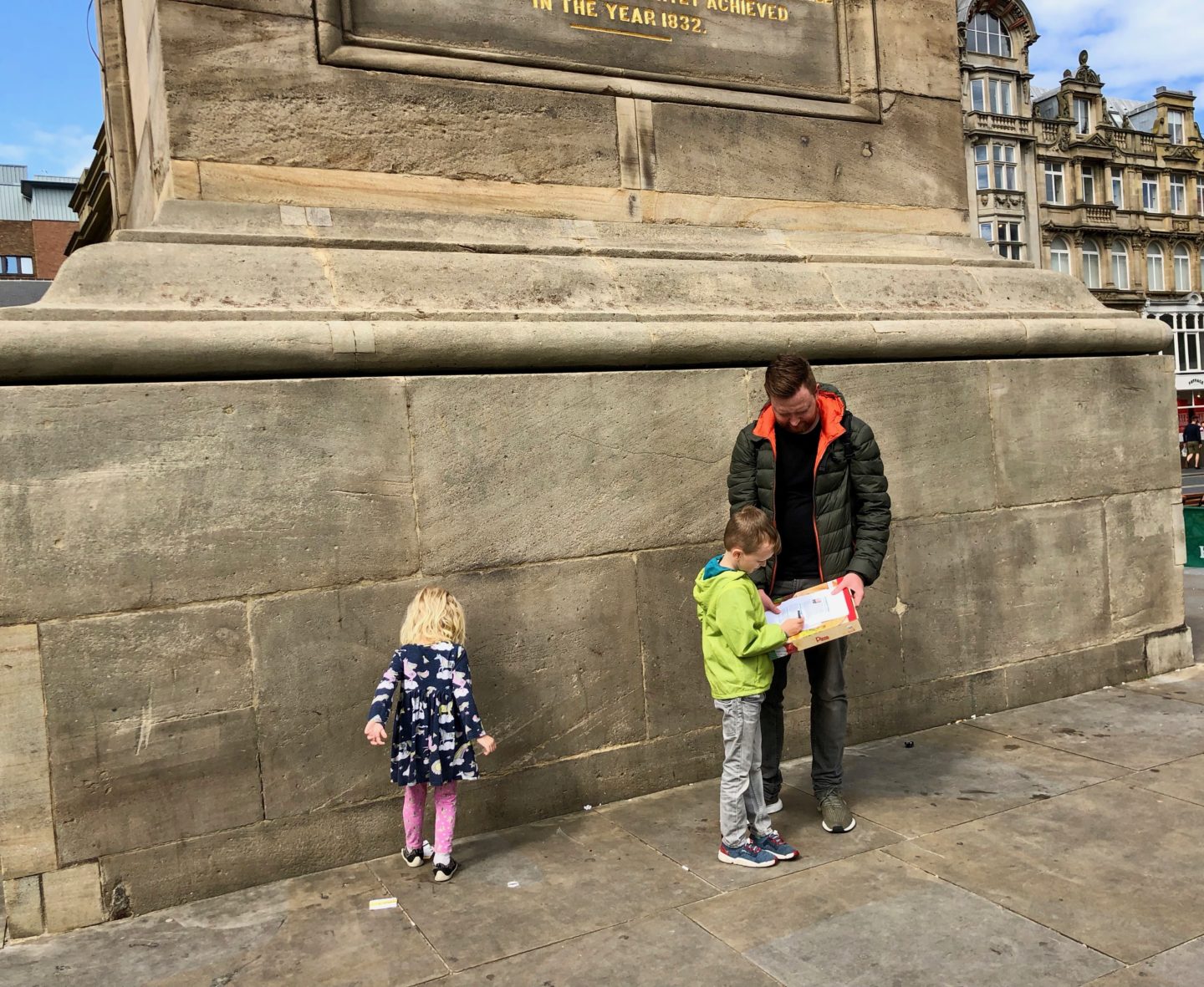 Curious About
We've had a few days where we are all off together over this summer between camping trips (read our family review of Y Not festival here). We didn't want to travel anymore so turned to Fantastic for Families to see what was on locally that would get us out the house.
There was SO MUCH to choose from but we fancied some fresh air so chose the self-guided heritage walk of Newcastle upon Tyne with Curious About.
Curious About is a collection of 160 self-guided walks over 78 locations across Great Britain. Each walk helps you to explore the heart of each town and city, and not just the obvious places – but the unusual, quirky and intriguing ones too – uncovering the personality of the place you're visiting.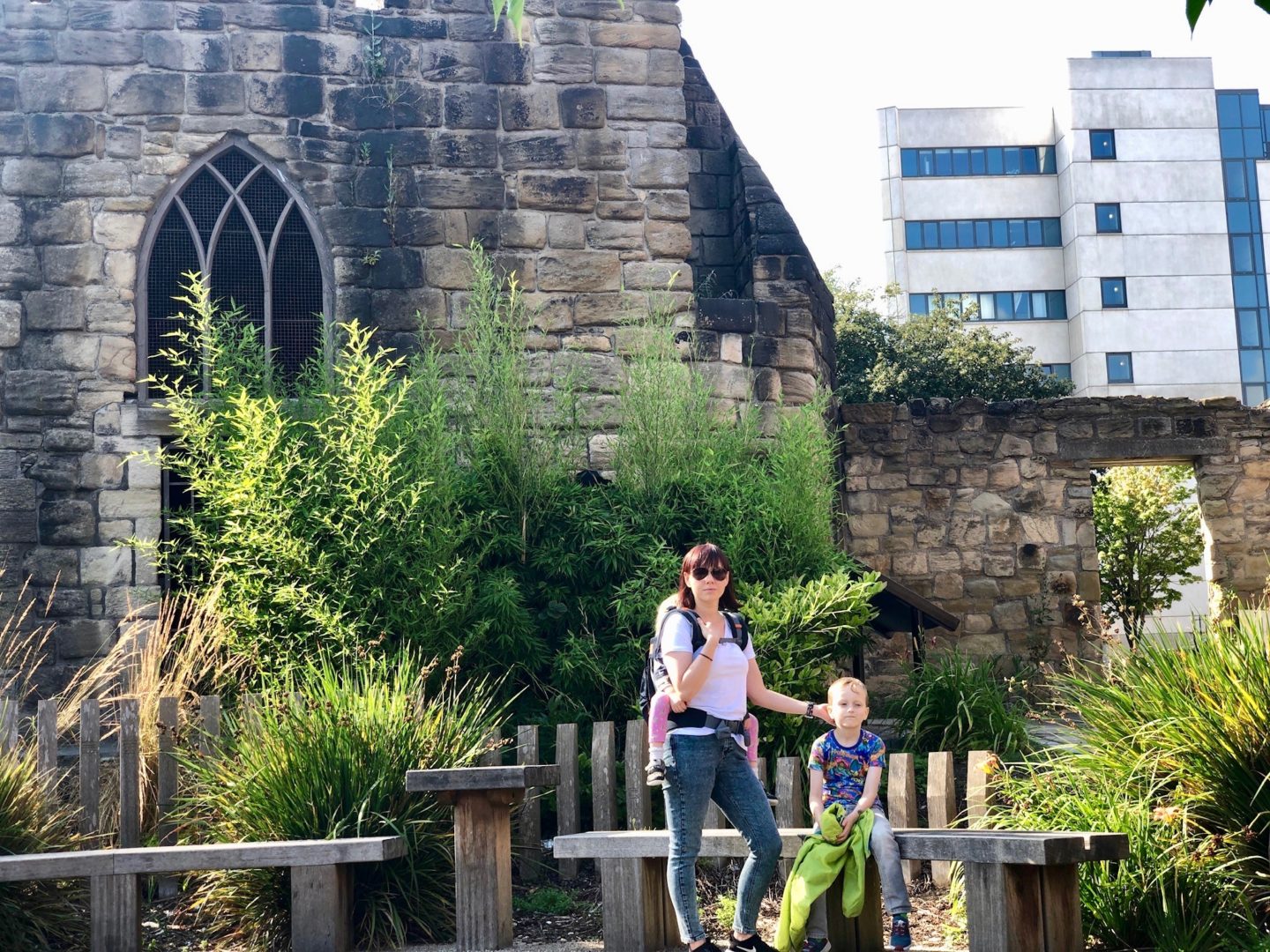 My 7 year old has just got to the age where he can understand more about history and culture so I thought it would be a perfect educational opportunity to get him off his iPad and learning about his nearest city.
The Curious About Newcastle upon Tyne walking tour is a set of two self-guided walks with a treasure hunt theme – looping around the better-known sights, as well as some of the more unusual and quirky ones.
You buy a booklet (£6.50 plus postage) or instant download (£5.99) and explore in your own time. One booklet is enough for four people of all ages to enjoy.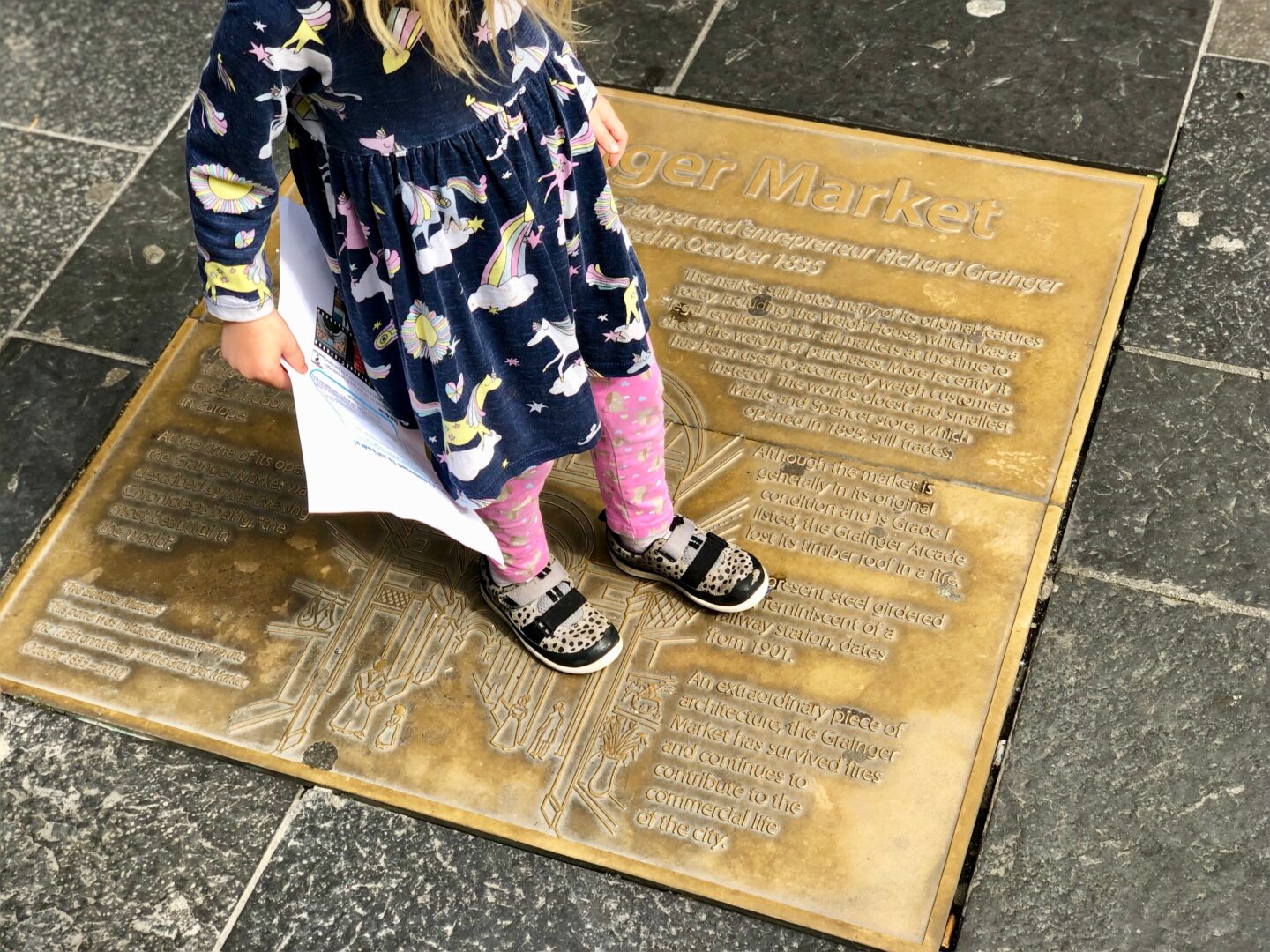 We downloaded it but given that my 7 year old likes to write down the answers and look for the clues I printed it out too.
I would recommend that you pay the little extra and get the booklet version posted to you. We found we had A4 pieces of paper everywhere in the end, I think a properly printed and bound pamphlet would have been much more manageable. This means you'll need to leave a couple of days for delivery before you want to dour your walk.
I'd also recommend really reading the pamphlet at home before you leave as it wasn't so easy in a busy city centre in the school holidays to stop and read.
The booklet/download contains everything you need – detailed directions, maps, clues (with answers in the back!), and interesting snippets about the history of Newcastle and the people that have shaped it.
Newcastle upon Tyne walking tour
The first walk is from Grey's Monument to Cathedral (1.75 miles) and the second walk begins from there and goes to the Millennium Bridge (1 mile).
You can do both walks one after the other, or have a breather and do the second one another day.
We chose to do the latter as we had my 4 year old with us and its quite a lot of walking for that age all in one day.
As we would be starting at Monument and finishing at the Cathedral we decided to get the Tyne and Wear Metro in as we could get off at Monument and then head home from Central Station rather than having to walk back to the car again.
My Apple watch tells me that I walked 10,897 steps the day that we did walk 1. This includes a ten minute walk to and from the metro from our house as well.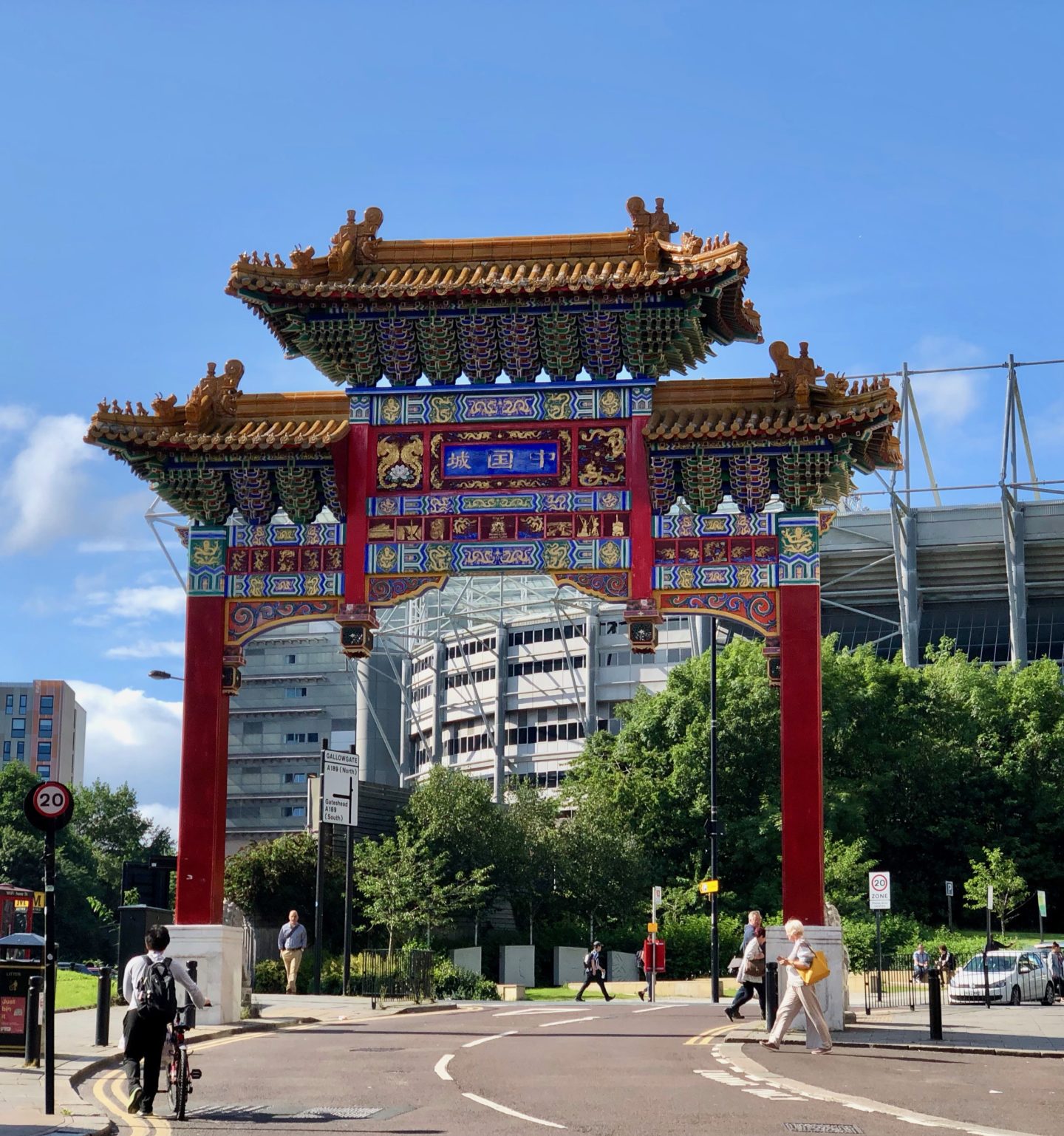 Lunch stop at Dat Bar
Initially, I had planned on doing the walk first and then going for food afterwards and seeing if we felt up to the second walk afterwards. As per usual though, getting out with the kids always has us running late so we needed to eat as soon as we got into Newcastle.
We decided to go to one of our favourite bar/restaurants Dat Bar to take advantage of their NE1 Restaurant Week offers. If you are near Monument and looking for somewhere that has a great selection of lagers, beers and ales then I would highly recommend Dat Bar.
Update: Sadly Dat Bar no longer serves food but it's still great to visit for their drinks.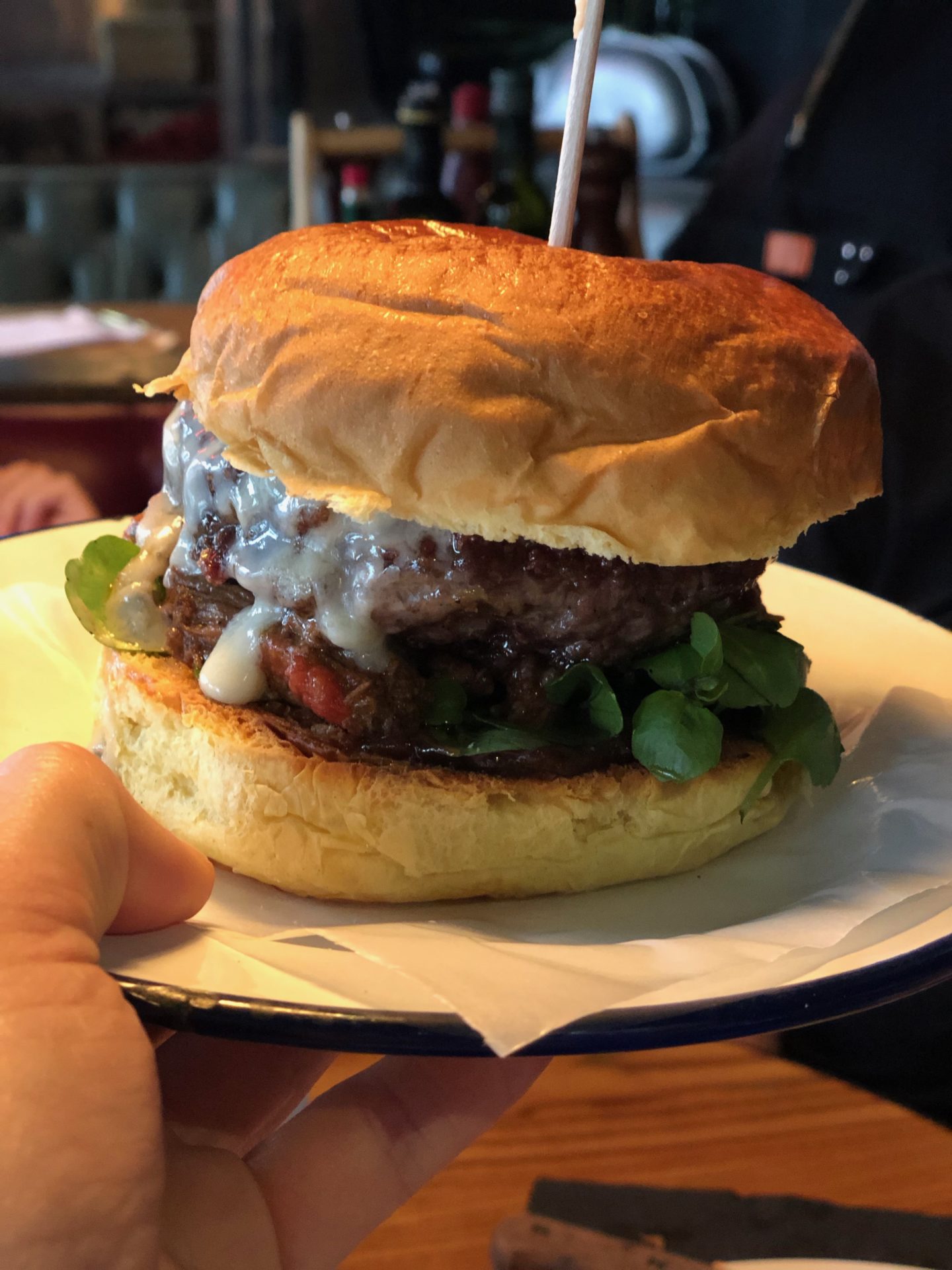 Papa Ginge has lived in Gateshead all his life and I moved to Newcastle in 2003 so we know the city really well but even we discovered lots of new things about the city doing the walk.
It was great to learn more about the history of the city. When you know a place you tend to take the same routes and short cuts but the walk made us go ways that we wouldn't normally go.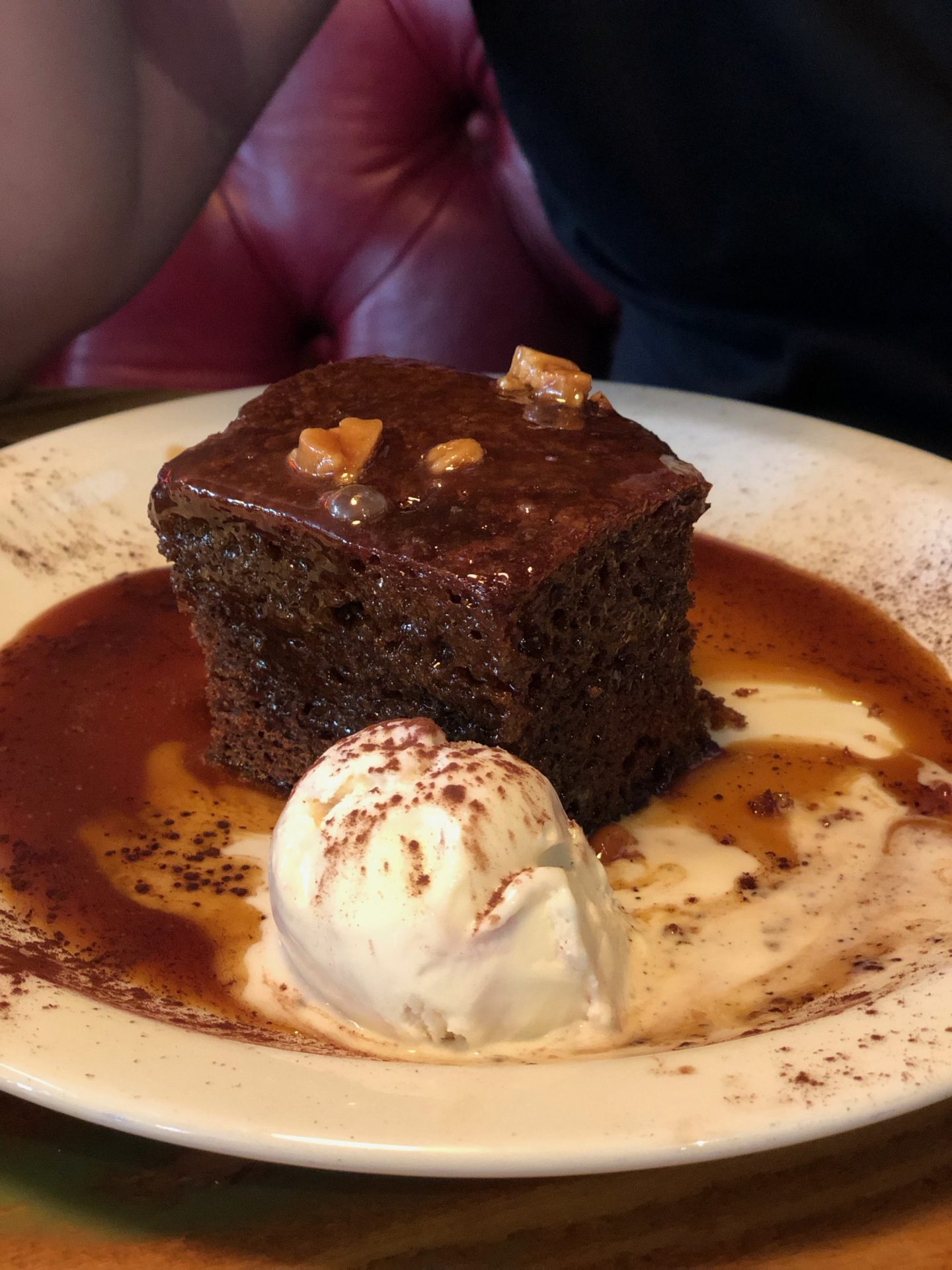 We got to see places we actually hadn't seen before, things both on the tour and not on the tour, like this gorgeous old Western Dairies Company building built in 1919. It's beautiful.
I've done a little google to try and find out something about its history and what it's used for now but I'm not turning up much, if anyone knows please let me know.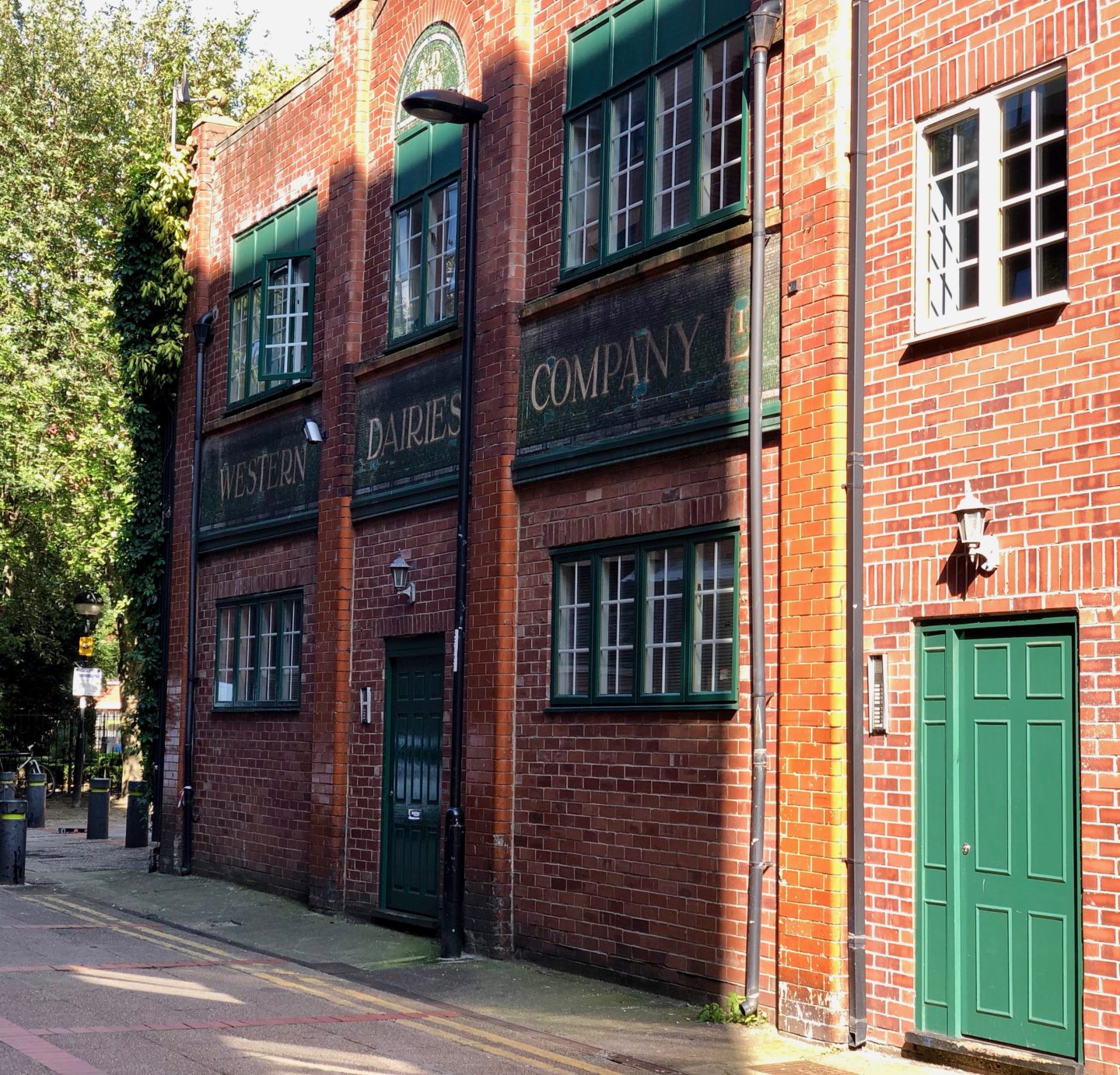 The Newcastle upon Tyne walking tour route
Our walk started from Grey's Monument, through the legendary Grainger Market, then Chinatown, along the town walls, before seeing the stunning architecture of Grey Street, to end the walk at St Nicholas Cathedral.
The booklet had photos of things for the children to try and find and questions to answer on the walk. Crucially it also had the answers at the back as we weren't so great at finding them!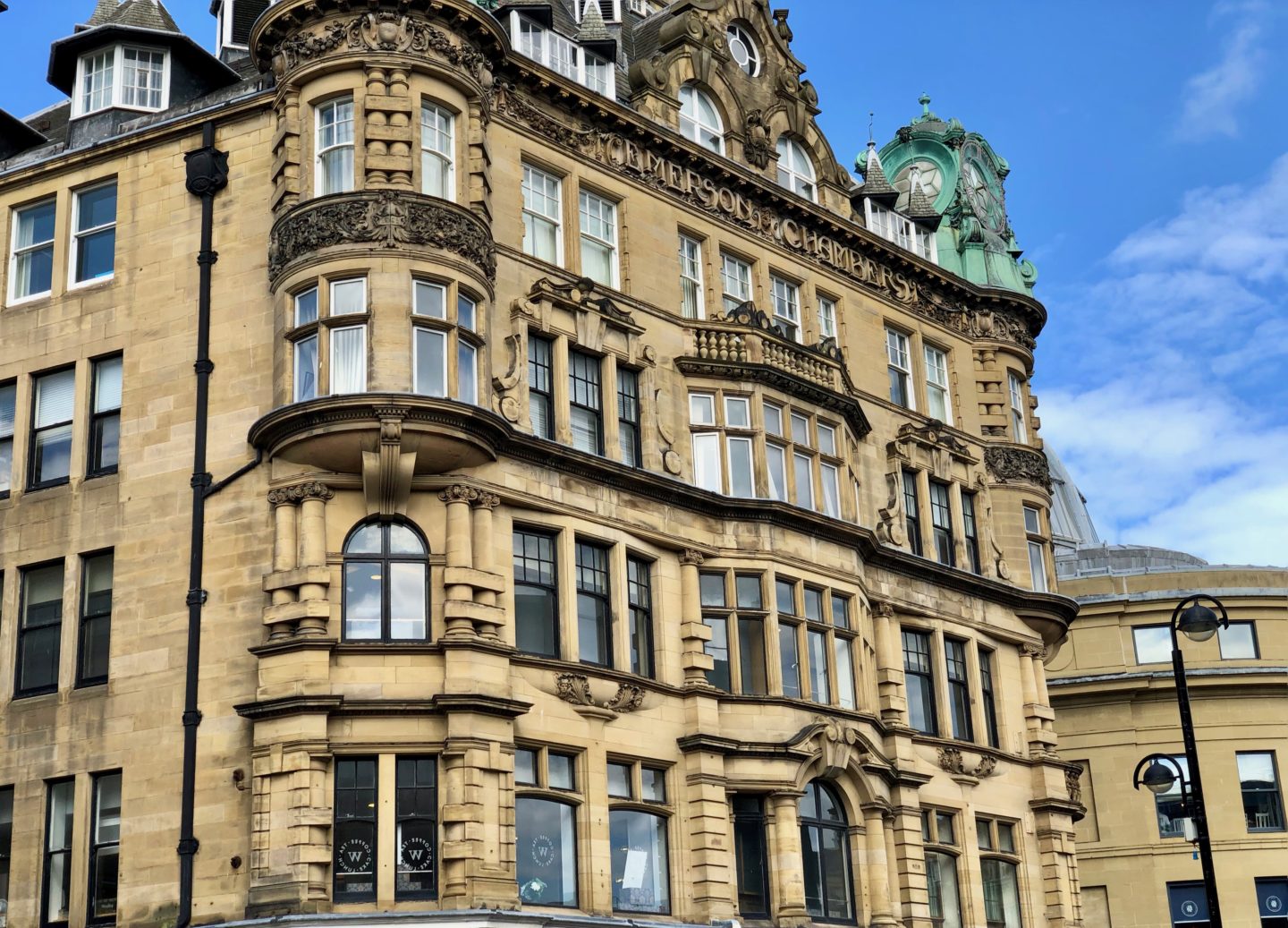 Newcastle upon Tyne heritage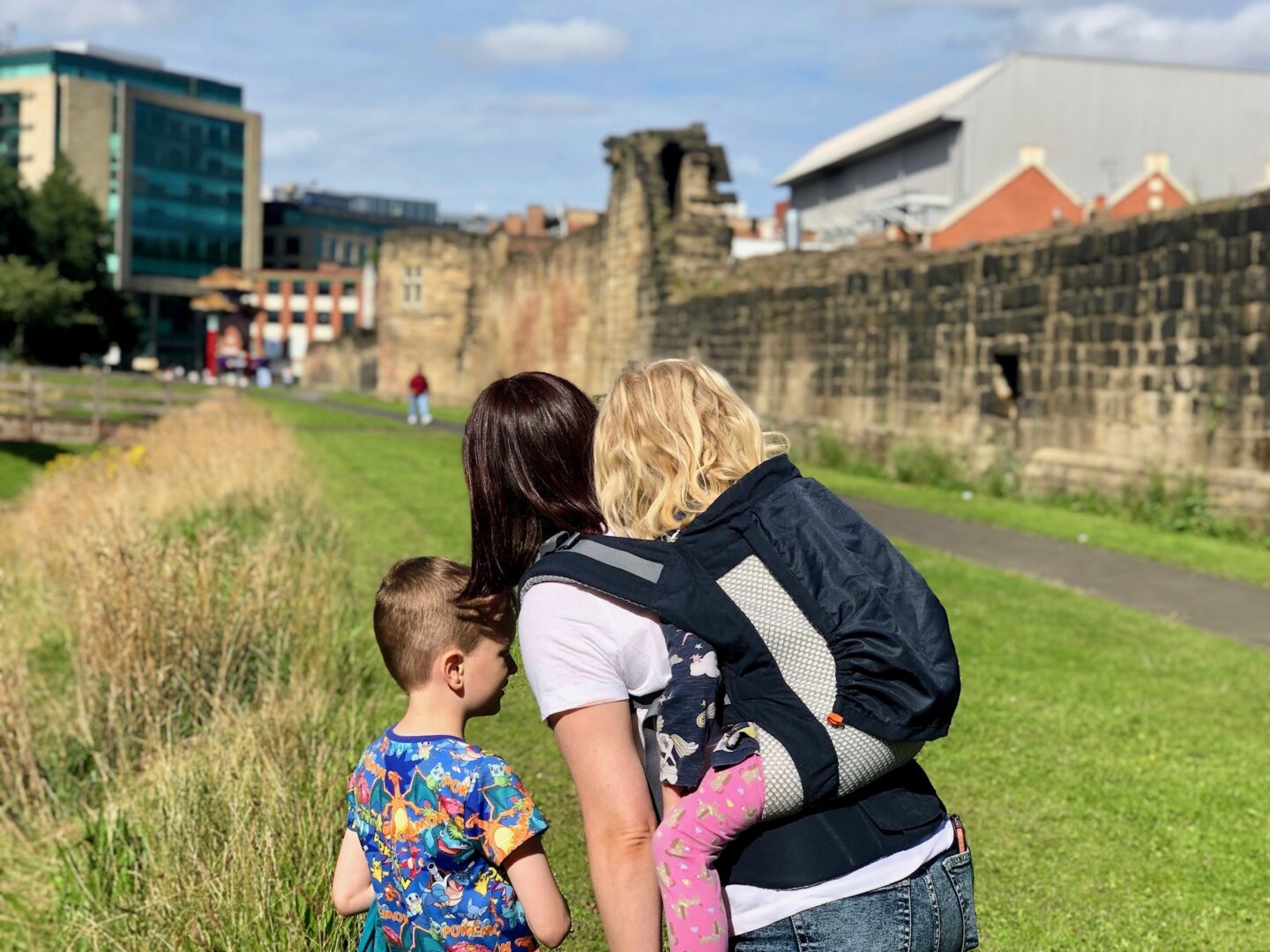 Shamefully, as someone with a first-class degree in history from Newcastle University, the tour taught me just how little I knew about the city's history!
There is a full page in the booklet dedicated to the history of Newcastle from AD120 to today. I didn't realise how much of the city's history was in defending England from the Scots but of course, it makes perfect sense when you think about it.
The Border war against Scotland lasted intermittently for several centuries. I didn't know the Town Walls were built to help protect the town from attack and occupation from the Scots.
I didn't even know that the Cathedral Church of St Nicholas was in fact a cathedral, never mind England's most northerly cathedral or that it's unusual spire served as a main navigation point for ships on the River Tyne.
It's fascinating and I've now vowed to add a book on the history of Newcastle to my reading list if anyone has any good recommendations?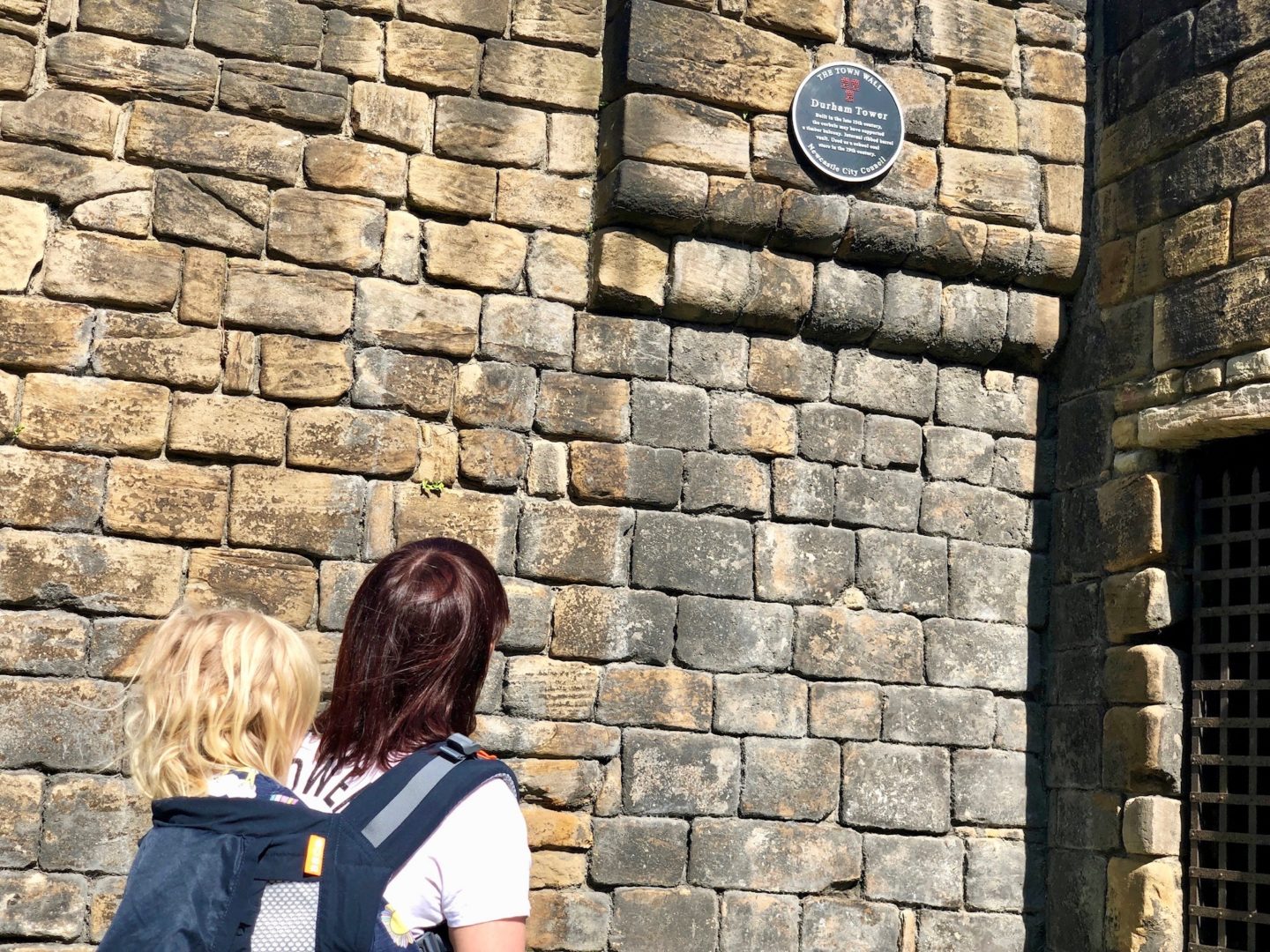 Cocktail break at Revolution
By the time we got to the Town Wall Lena was already tired. I expected this would be the case so had brought our toddler carrier and popped her on my back for the rest of tour (watch our carrier review here).
Around Central Station she fell asleep on me. It had got quite sunny by this point (the weather is drunk this summer I swear, nothing like the glory of last year) so we decided to take a little break while Lena slept and popped into Revolution for a drink.
They had 2 for 1 cocktails on happy hour so Papa Ginge and I both had mojitos and Arlo had a water and enjoyed opening a new pack of Pokémon cards he had bought at the Grainger Market geek shop.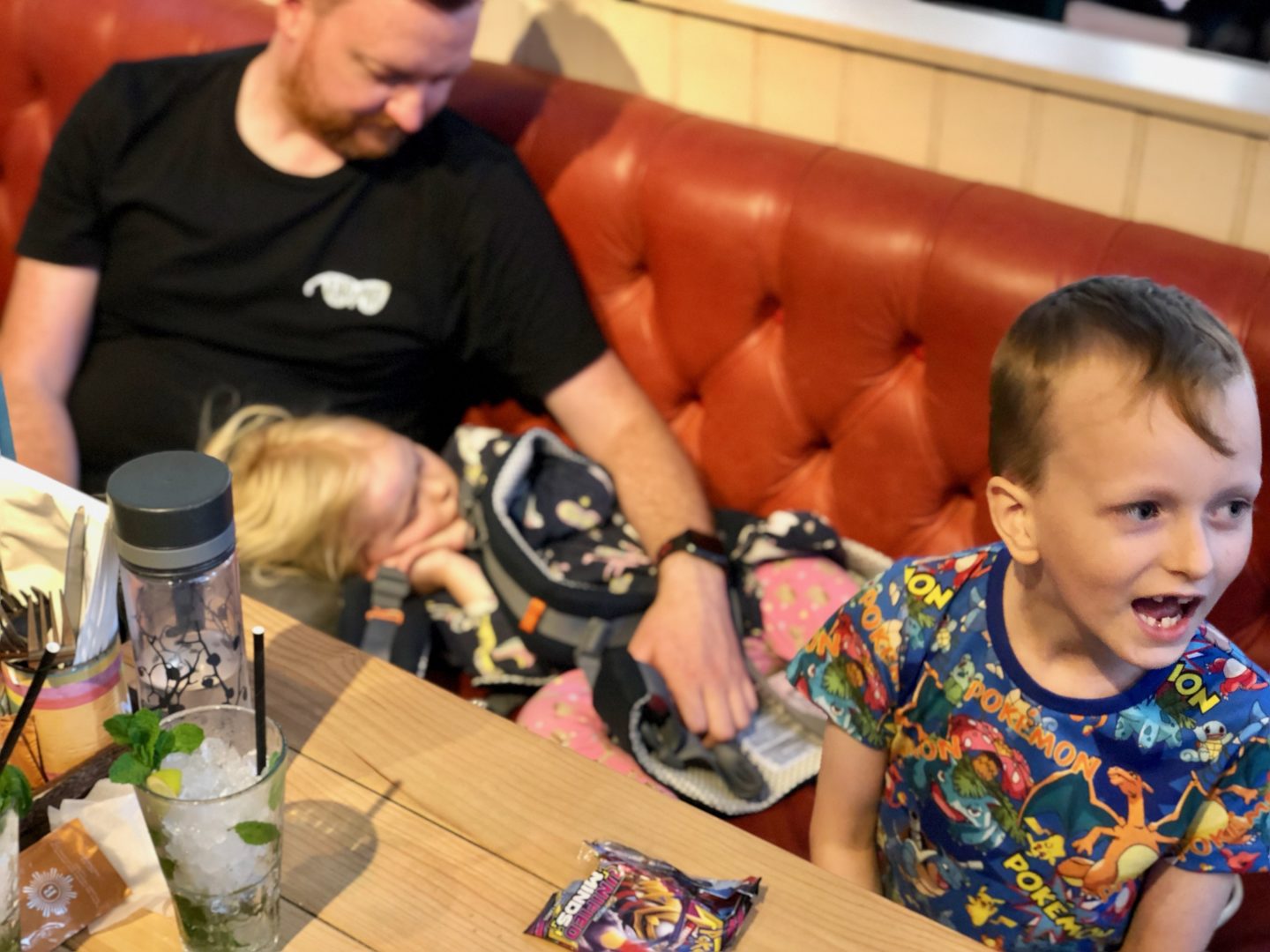 Newcastle upon Tyne walking tour summary
We enjoyed the self-guided heritage walk of Newcastle upon Tyne, it was informative and fun to get out as a family and learn in a physical way.
I think our 4 year old was a little too young for it so I'd agree with Curious About's recommendation of 6 plus for the age range. That said, she still enjoyed herself and it was no bother having her with us.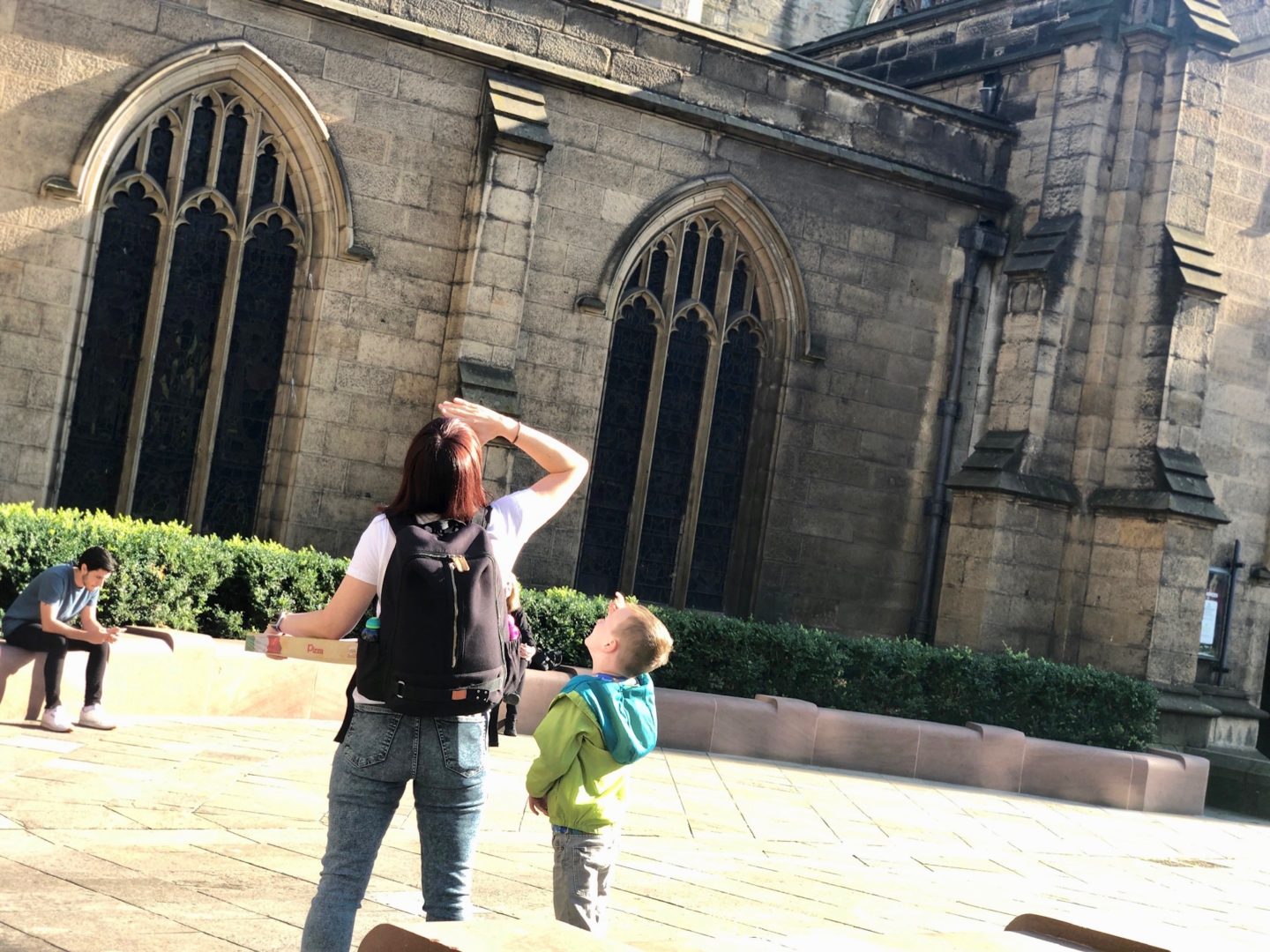 I would advise you to try and do the walk on a quieter day. The day we went the city centre was very busy and it was difficult managing the children and following the pamphlet amongst it up around Monument and Grainger market, it was a relief to move down to the Town Wall where we could start to take our time more.
We still have the second half of the tour to do that we will do the next time we have no plans.
Now we have the tour we have it forever so its good value for money in that sense. I thought the pamphlet was well put together and clearly a lot of thought had gone into it.
There are other walks for cities all over the country so if we were visiting another city then I would definitely do another one of these. I think they would be a great way to learn about a city and make sure I see all the important things to see. Examples of other walks near to the North East are Durham, Harrogate and York.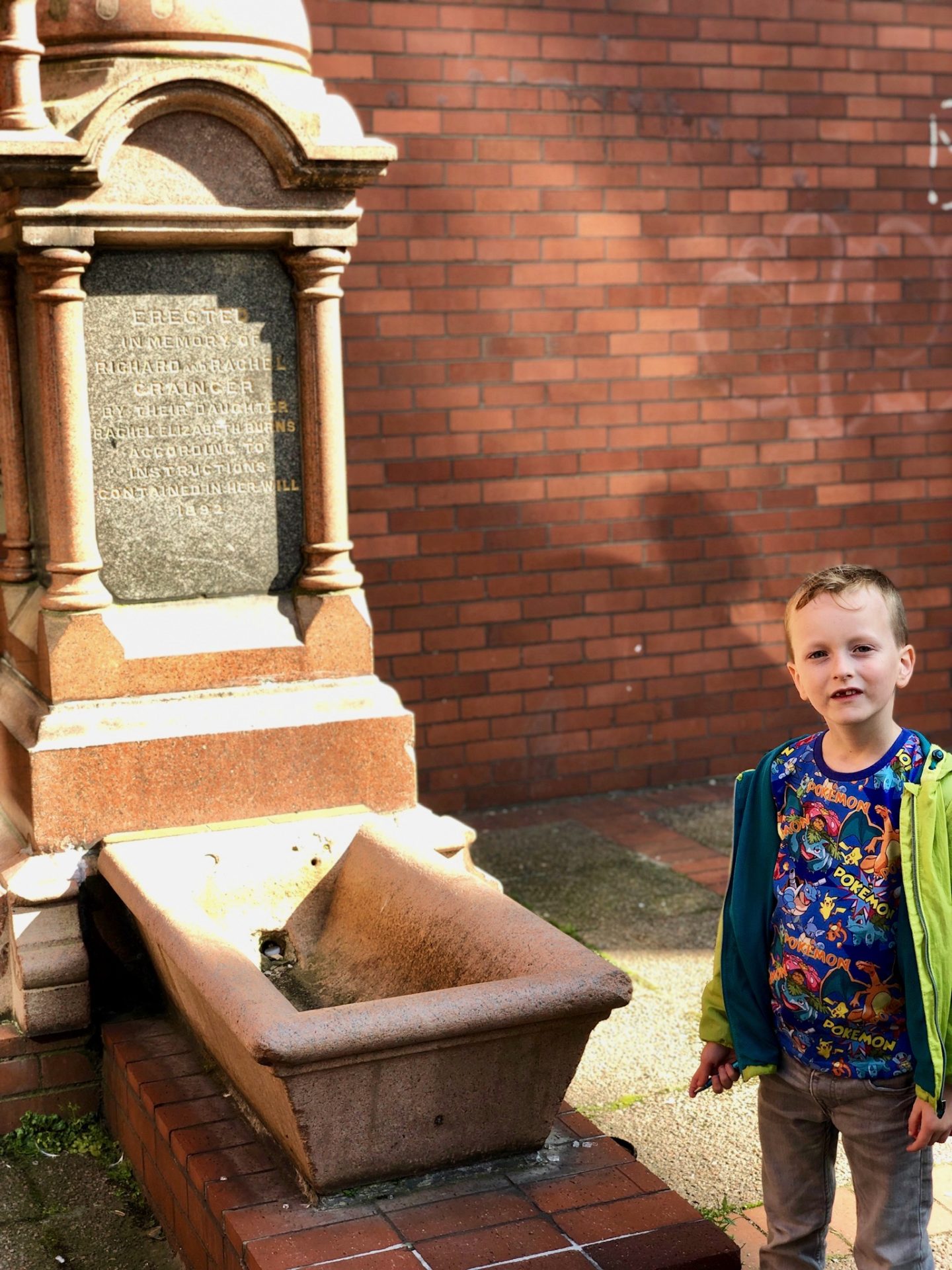 Newcastle upon Tyne walking tour discount codes
You can use the code Fantastic20 at checkout for a 20% discount on any two or more purchases from Curious About. Or the code Curious15 at checkout gives you a 15% discount on purchases over £10.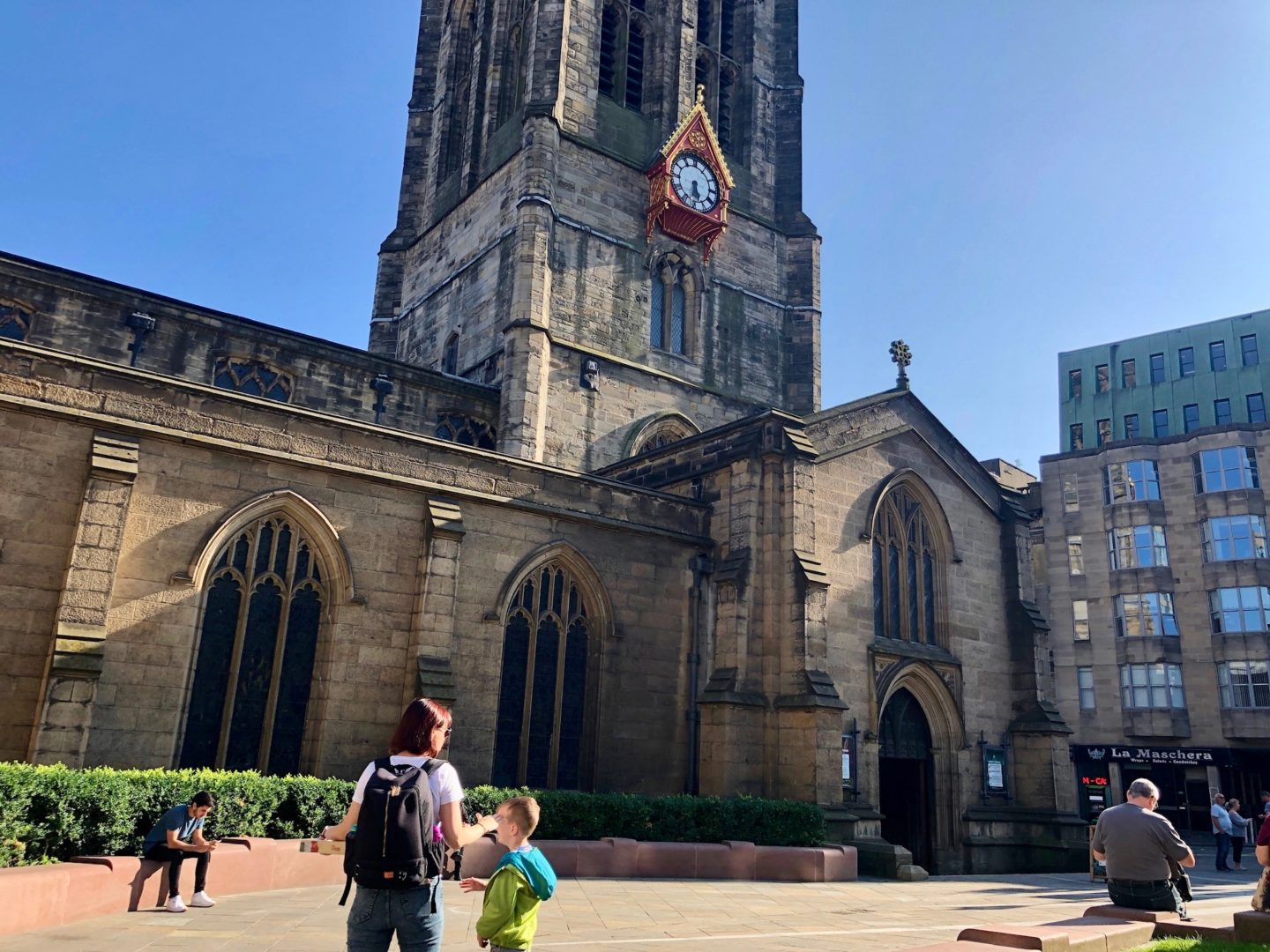 If you liked this post you might also like:
Further information:
If you have enjoyed this post or found it useful, here are some quick and easy ways that you can support Nomipalony or say thanks:
Share this post with your friends  
Pop over to my Amazon Storefront to see what products I have been buying and loving from there recently, including my health and fitness products list.
Sign up to my mailing list 
Women can join my feminist Facebook group – the Nomipalony Freehouse
Please note this post was initially written in August 2019 and last updated March 2023.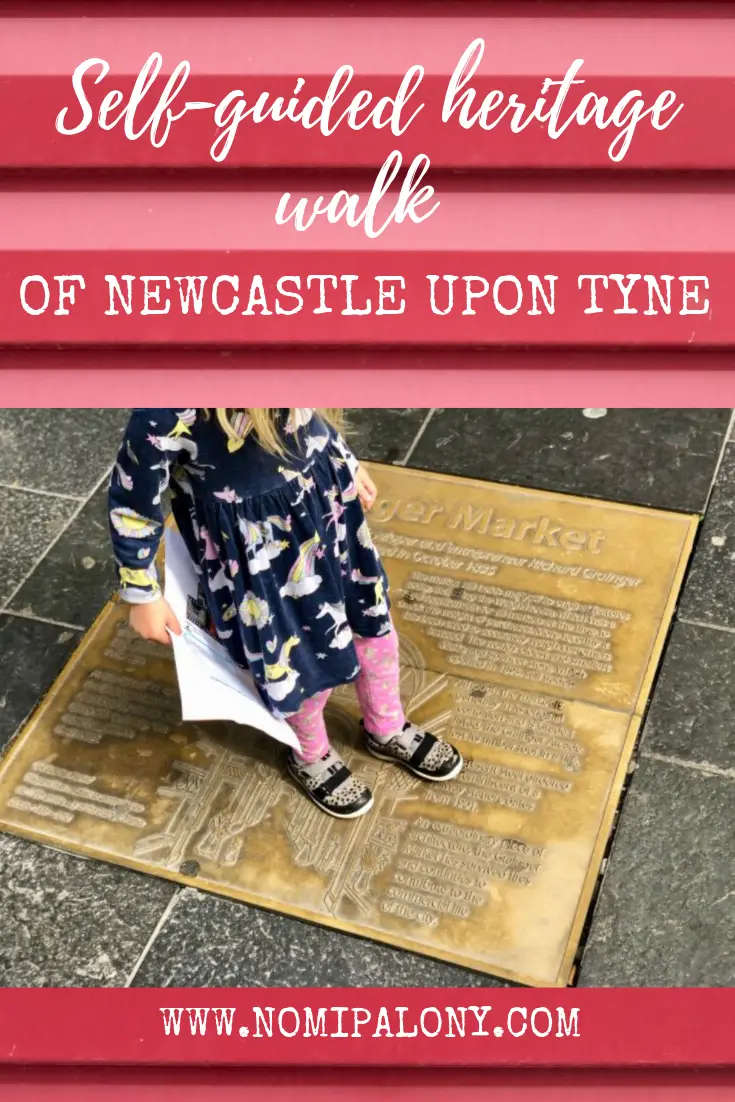 Disclosure: This is a sponsored advertorial post. For my full disclosure policy please see my about page.