Party season
We are now in October which means we are rapidly approaching party season. Office parties, Christmas catch ups with friends, Christmas Eve drinks, Christmas Day and the big one – New Year's Eve. Lots of occasions where you want to look your best and have the right outfit.
It may seem a little early to be talking about party season clothes but a bit of research can pay off. Black Friday has been increasing in size over the past few years and this year will take place 24th November. If you prepare in advance you might be able to get your favourite items for a fraction of the price.
Party fashion for breastfeeders
Finding the right outfit can be problematic at the best of times but as a breastfeeding mama it can be even trickier. You might need access to your breasts for nursing or expressing, your boobs can increase several cup sizes over the course of an event – or worse, just one does. You have to choose your clothing carefully and many lusted after items just aren't suitable. I will have been breastfeeding for 6 years this December so I know a thing or two about the best clothes for nursing.
Here are some of my top autumn/winter party fashion picks for breastfeeders from Simply Be this Autumn/Winter:
Joanna Hope Print Longline Blouse £55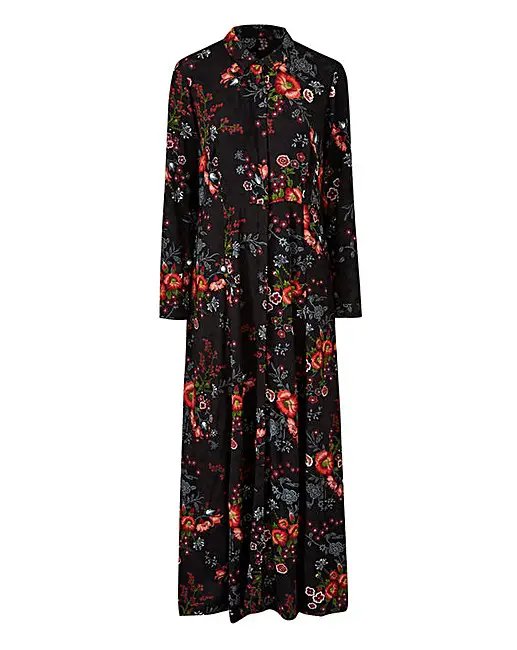 This blouse/dress has a button down front, making nursing a breeze. It's also a forgiving dress that will be flattering for most body types. Top tip – if you don't want to be so exposed when nursing in short type openings, try wearing a crop top over your bra that you can lift up a little so your upper breast remains covered. I think this would look great with a funky pair of ankle boots.
Silver Bead Trim Mesh Prom Skirt £45 with a statement Tee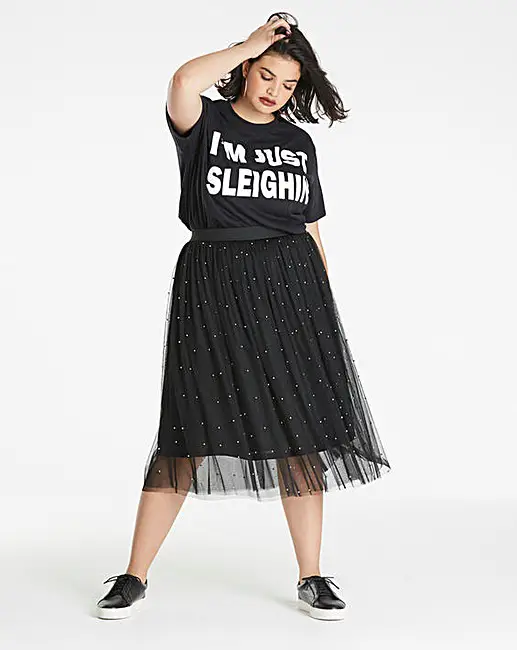 The current trend of beautiful skirts and statement tees is perfect for breastfeeders. My favourite way to breastfeed is to do 'one up, one down'. I wear a nursing vest under my tops so my stomach is always covered and I simply pull up my t-shirt and pull down my bra/vest to nurse.
Glamorous Curve Velour Wrap Dress £45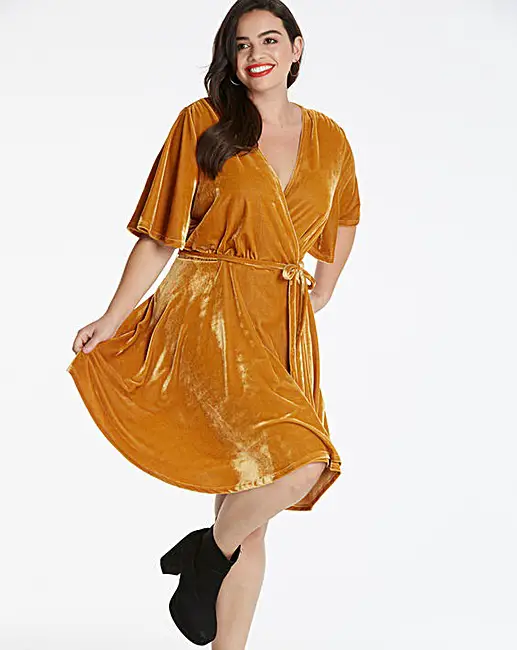 As long as a wrap dress has enough give then they are a great option for breastfeeders. I'm loving rich ochre velour colours like in this dress.
Purple Metallic Twist Top £30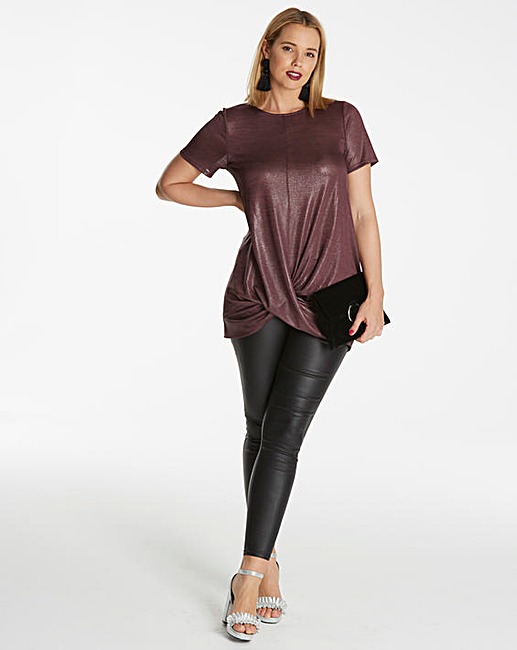 This purple metallic twist top would look great with skinny jeans or faux leather trousers and boots or sandals. Simply add a nursing vest underneath and you are sorted for 'one up, one down' discreet nursing/expressing. This looks easy to wear too.
Simply Be Print Fringed Kimono £35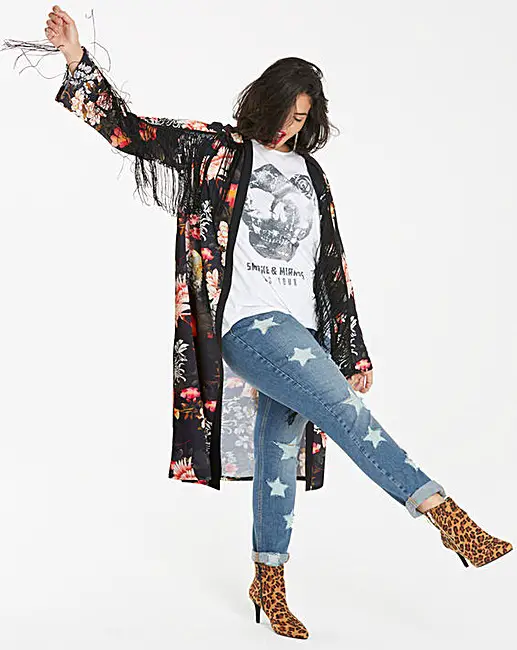 With the colder weather upon us, sometimes it can feel hard to keep warm in a stylish way. I love a kimono. Even a casual outfit can be jazzed up with something like this. You could even just wear a black nursing vest with jeans and statement boots and look ready for a party in a fancy kimono like this.
Junarose Knit Pullover £30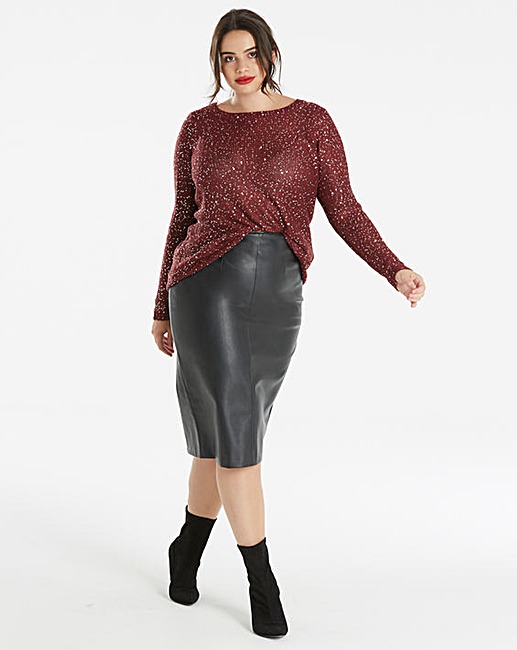 I just bought a lovely faux leather skirt from Warehouse and I'm itching to have an occasion to wear it. I love the idea of a sparkly dressy jumper like this one that can be partially tucked in the skirt. To breastfeed/express in it, simply untuck and lift up. I would wear a vest underneath and do 'one up, one down'. I love that you would stay warm in this outfit whilst not compromising on style or comfort.
What do you think of my picks? Have you guys seen any great pieces this season that are good for breastfeeding? Let me know in the comments.
Disclaimer: This post in a collaborative post with Simply Be. Please see my about page for my full disclosure policy.