So I'm very new to blogging, we started at the very end of January 2016 so are just 2 months in and learning all the time. I was so chuffed when leading North East blogger Samantha from North East Family Fun told me she had nominated me for the MAD Blog Awards 2016 in the Best New Blog category. I have a lot of respect for Samantha and it meant a lot to me that she thought I was worthy of being nominated. Then while I was writing this Nelly from Nelly's Cupcakes told me that she has nominated me too so I'm doubly chuffed! Thanks lasses!
I didn't know much about the awards and how they worked so I went away to read about them. The MAD (mum and dad) Blog Awards are UK's biggest parenting blog awards with over 350,000 nominations and 7000 blogs taking part. Yikes! The way it works is people nominate their favourite awards and then the most nominated awards get shortlisted. The judges also vote one blog they like through in each category too.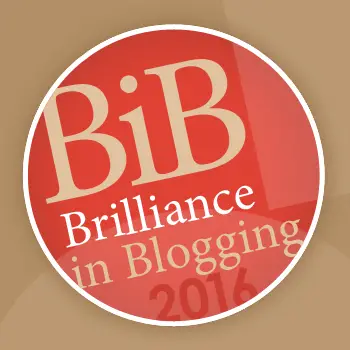 It's the same voting strategy for the Britmums Brilliance in Blogging (BIB) Awards too. The BIB Awards highlight the best in parent lifestyle blogging. Last year they had more than 200,000 nominations and votes. I'm not aware that I've had any nominations for BIBs yet but hopefully some of you will deem me worthy for that too! I'm hoping for nominations for the Fresh Voice category.
So, what happens is all the bloggers start asking their friends, families and followers to nominate them, even doing sponsored posts to increase their nomination tally. Wowzers, I'm pretty sure I don't have a chance of being shortlisted!
So I have a decision to make, do I post about this? Beg? I feel really uncomfortable asking for votes. Hell, I don't even regularly share all my posts on my own Facebook page and I've not even invited all my Facebook friends to like my page because I'm a bit embarrassed. I'm still working on my self confidence around my blogging. BUT I would also be super made up if I was shortlisted! How cool would that be. It would be fantastic for my fledgling blog. I've probably more of a chance in the new blog category than I'll ever have again too.
So I guess I'm going to post about it and this is my post. If you like me and my page and my meagre (almost) 2 months of blogging has you wanting to see where I go and how I develop then please nominate me in the new blog category for the MADs and Fresh New Voice for BIBS.
Who am I nominating? Well I'm repping my fellow North East bloggers hard, check out these lovely blogs:
MAD Blog Awards
BIB Awards
Thanks in advance for those of you who nominate me and to my fellow nominated bloggers good luck!