If you are a camping enthusiast then there are few places better than camping North East England. I'm from the North East and still live here age 39 so I've tried a lot of great camping spots in the North East out over the years.
I've written a number of guides around different regions in the North East that you can camp at. This post gathers all my North East England camping posts into one mega guide to camping North East.
It covers the best campsites for camping in Newcastle, camping in Durham, wild camping near North East England and camping the Northumberland coast.
As I write more guides I will add to this as I go so do save or pin for later.
If you are in the market for a new tent, the folks at OLPRO have give me a code for my readers that will give you 10% off OLPRO products, including this fabulous tent (affiliate link) that we have reviewed in our OLPRO tents review. Simply enter the code NYOMI10 to get your 10% off.
Camping North East England
Here are my individual guides to different camping areas in the North East of England. Click on each for the best camping spots in those particular areas.
If you are wanting to stay close to Newcastle or Durham then these two guides will help you out.
I have to admit, we are really partial to a camping trip in Northumberland. It's just so stunning in Northumberland and you really have the best of both coast and country there.
There are also dark skies areas for the best night time star spotting.
I've highlighted 7 'wild' ish camping spots too.
For the more adventurous of you there are also some great almost wild camping spots across North East England!
Where are your favourite spots for camping? I'd love to hear about them in the comments! We are always on the lookout for the best tried and tested family-friendly sites.
This year we'll be taking our puppy with us camping for the first time so I'd be particularly keen to hear about the best sites for dogs!
If you liked this post on camping North East England, then you might also like:
If you have enjoyed this post or found it useful, here are some quick and easy ways that you can support Nomipalony or say thanks:
Share this post with your friends  
Pop over to my Amazon Storefront to see what products I have been buying and loving from there recently, including my health and fitness products list.
Sign up to my mailing list 
Women can join my feminist Facebook group – the Nomipalony Freehouse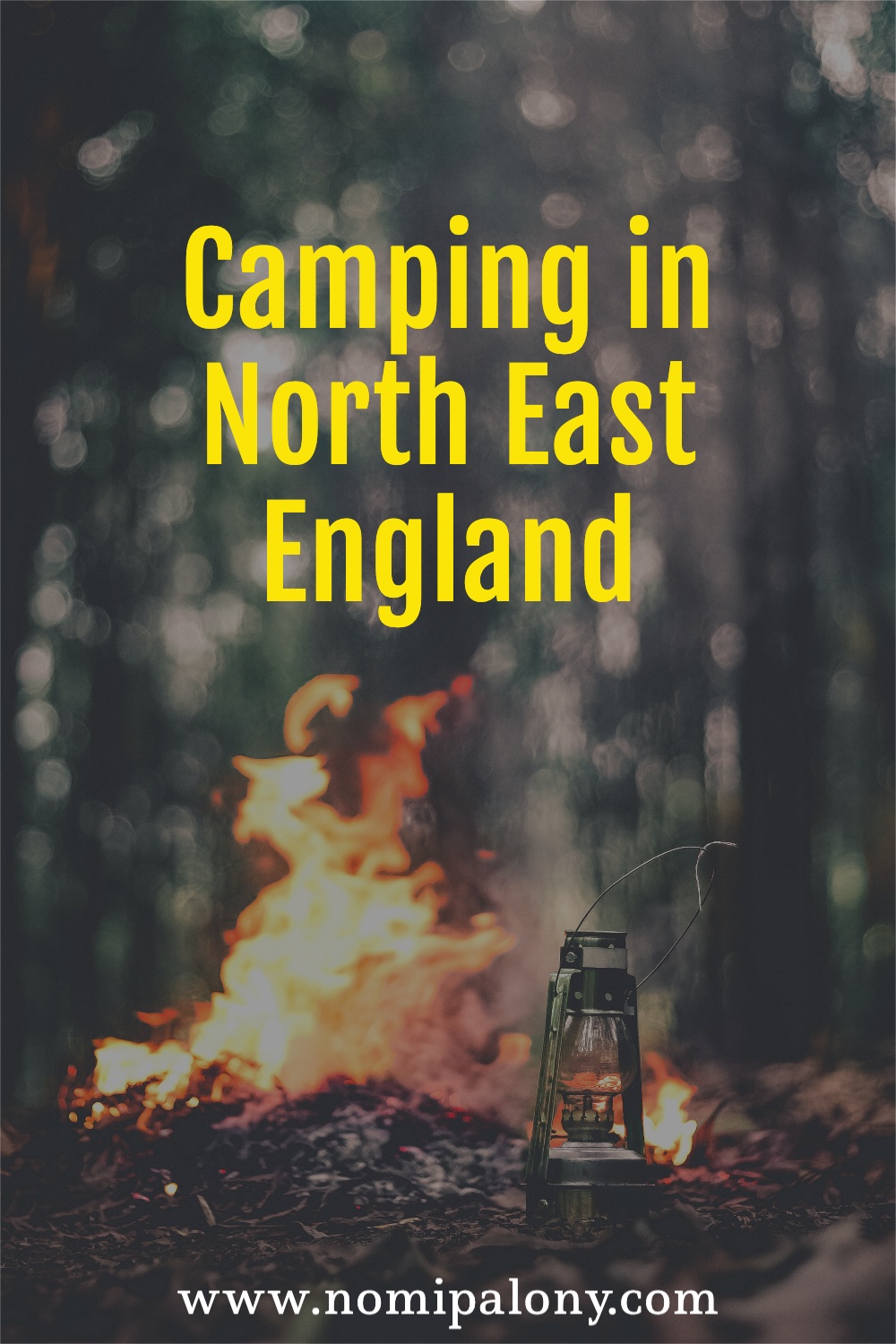 Disclaimer: This post contains affiliate links. If you purchase through an affiliate link you will not be charged any more for your purchase, but I will receive a small fee for referring you. As an Amazon Associate, I earn from qualifying purchases. For my full disclosure policy, please see my about page.