Welcome to what is going to be a new series on the blog – 'Feminist Favourites', where I interview or feature a feminist that I admire. I hope that in turn, they inform and inspire you too. I'm over the moon that the first person to feature in this series is Lou Clave. Lou Clave is a fellow Punky Mom and I've been crushing on her hard on Instagram for a while. She's incredibly well educated in terms of intersectional feminism and is a beacon on Instagram for championing period positivity. Lou is funny, fierce and kind – always taking time to help educate me when I have questions to ask. It makes my day when she takes the piss out of 'Keith' in her Instagram stories with her Scottish accent. Keith being the arsehole who is always grossed out if you mention menstruating around him – we all know Keiths. Anyway, that's enough from me – over to Lou…
Can you tell us a little about yourself?
Hi my name is Lou and I feel tired when I have to write a bit about myself, I mean, I pretty much feel tired all the time but talking about who I am and what I do is exhausting, are you ready for this? I'm a 32-year-old plus sized, intersectional feminist killjoy from Glasgow, married to my soul mate King of Bones who is a tattooist and we have two strong, healthy, happy (some of the time) daughters, Vivienne 4 years old and Ophelia 20 months old.
I'm an activist, I'm in the middle of studying for my degree and I'm the director of my newly formed Not For Profit Community Interest Company called Ruby Rebellion. I'm also a writer and illustrator and post my art and words on my blog Mama Lou Bones.
Phew…now you're tired, right?

When did you become a feminist?
So, before I was a feminist I was a socialist, protester and equal rights advocate but I was dealing with some serious internalised misogyny. I was pretty much anti-girl. I thought I wasn't like the "other girls", most of my friends were boys, I hated "girly" stuff, I didn't like being referred to as a girl, I beamed with pride when I was told I was one of the lads, and so it continued until the day I found out I was having a girl and I burst out crying right there in the hospital carpark. I didn't want a baby girl because girls were shit, right? WRONG! Finding out I was about to be the mother of a daughter changed my life forever, thank you to the universe, the Goddess and the baby Jesus for you Vivienne Marcella Clavé, without you I would be a trash human being.
After my 20 weeks scan and my breakdown in the hospital carpark, I embarked on a journey of self-improvement, self-discovery and growth that was painful in more ways than one. It was emotionally draining facing my past abuse and trauma and it was bloody expensive, you should see my library at home! I devoured book after book and when Vivienne arrived and the all-night feeding took over I devoured podcasts and audio books and activists' Insta stories and I've never looked back, I've continued to read and listen at this pace ever since.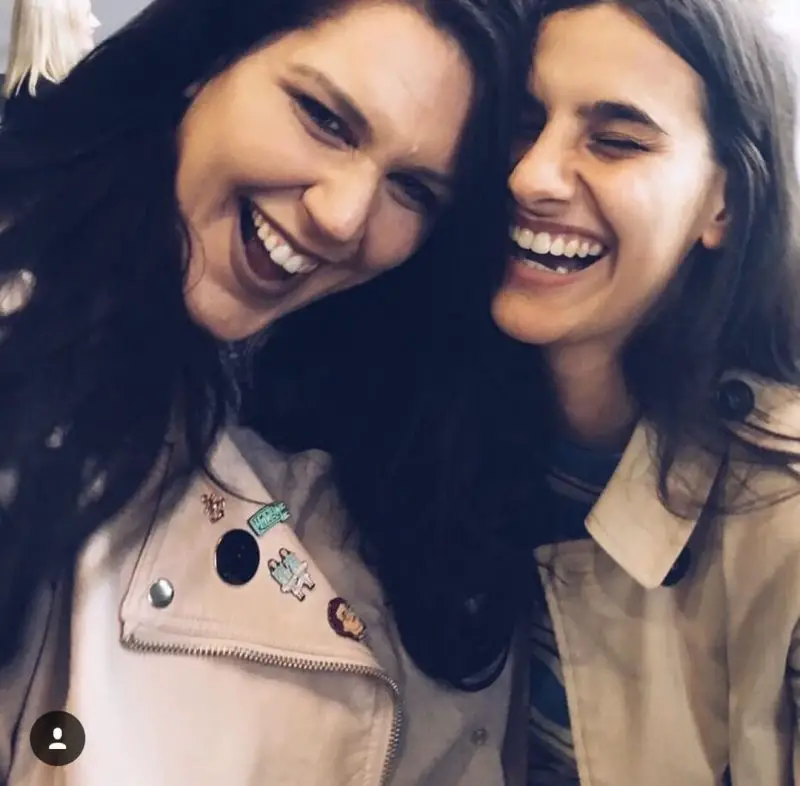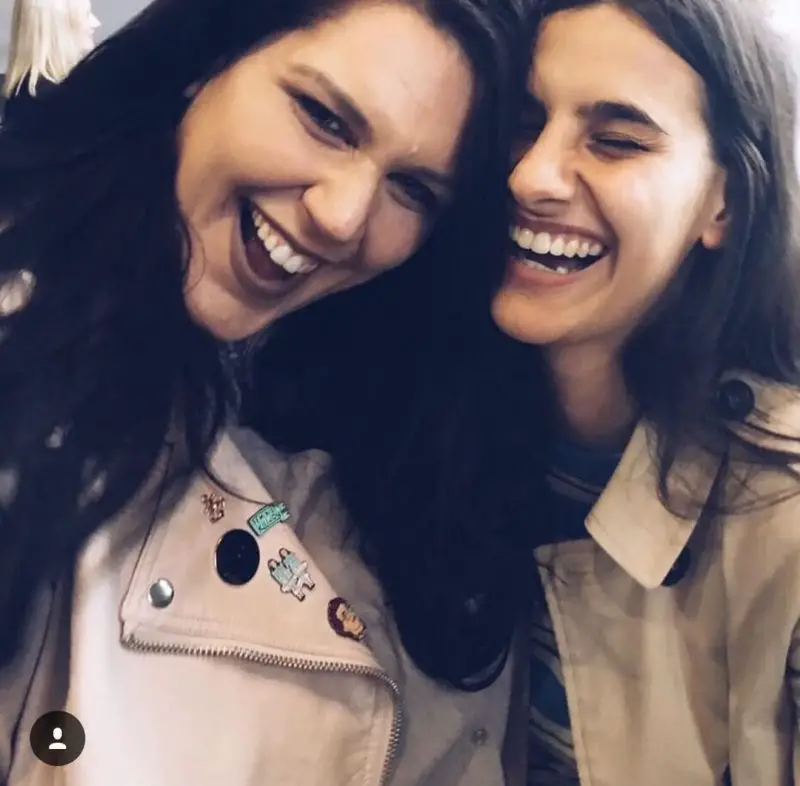 Who are your feminist heroes?
My feminist heroes include but are not limited to; The collective of womxn who created 'Our Bodies, Ourselves', Audre Lorde, Bell Hooks, Marsha P Johnson, The Uncut Girls Club, Hollie McNish, The Crunk Feminist Collective, Chidera Eggerue aka The Slumflower, Chimamanda Ngozi Adichie, Denisa Gannon, Reni Eddo-Lodge, Ruth Bader Ginsburg, Sylvia Rivera, Rupi Kaur, Munroe Bergdorf, Pxssy Palace, Laverne Cox, Roxane Gay, Sasha Velour, Tess Holliday, Cass Bliss, Jennifer Weiss-Wolf, Tarana Burke, Ericka Hart, M.Ed, Judge Rosemarie Aquilina, The Homeless Period, there is just no space for me to list them all!
Why is period positivity so important?
Period positivity is so important because we have to break the shame that surrounds menstruation and stops menstruators who are predominantly womxn, from living their full lives. We don't fully understand, because it's never been investigated, how deeply period shame affects menstruators and to what level. What we do know though is that boys and girls have almost the exact same attendance rates throughout their school years until the age of twelve, which coincides with the average age of the start of menstruation, then girl's attendance rates drop behind their male counterparts and it never catches up right till the end of their education. I believe period shame and period poverty has a lot to do with this fact.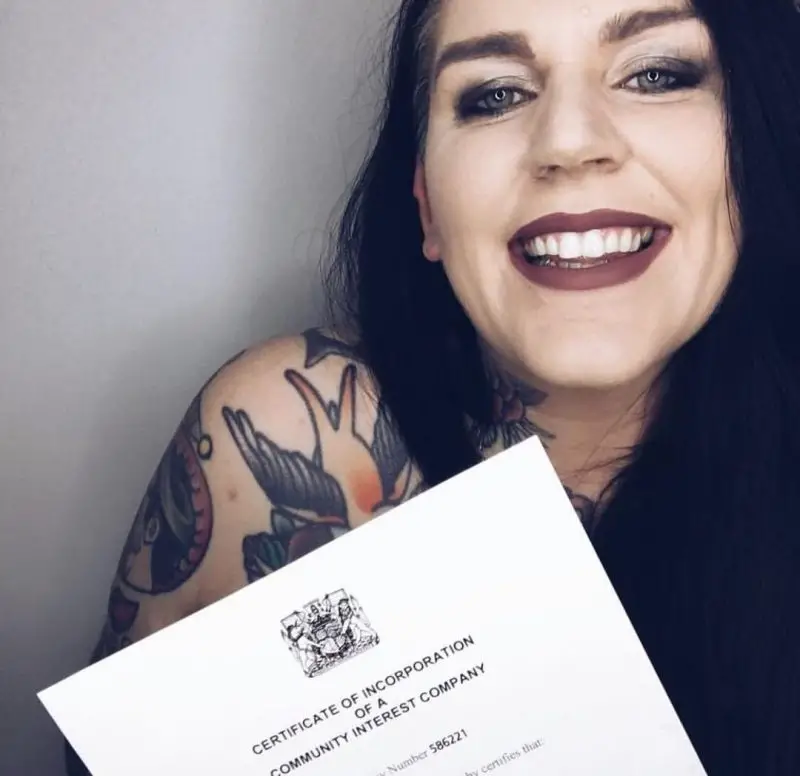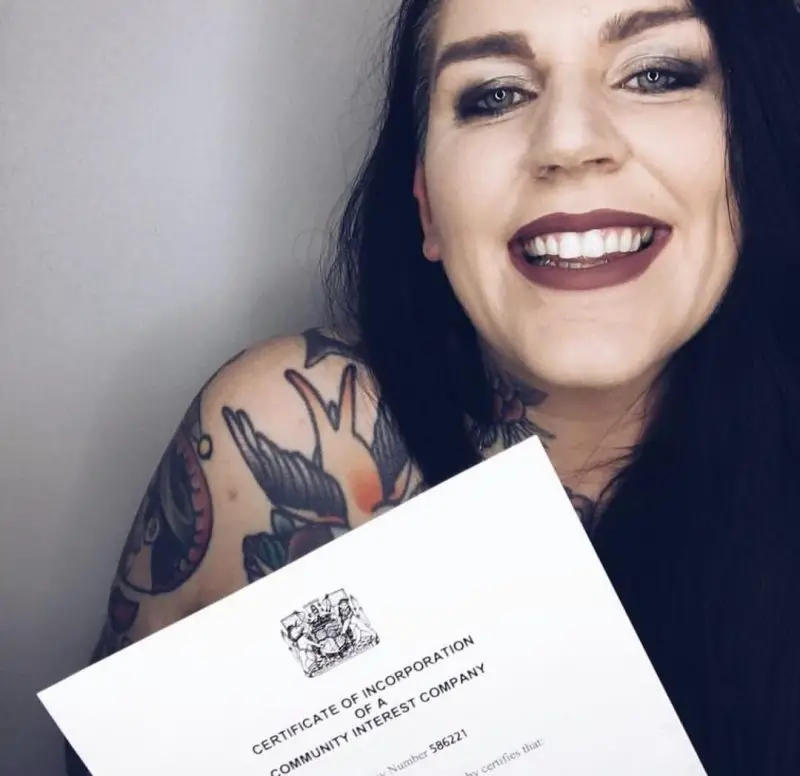 Tell us a little about your not for profit company Ruby Rebellion? What is it, what inspired you to set it up and what are you aiming to achieve?
Ruby Rebellion is a not for profit community interest company that was created out of sheer desperation and love by myself and my best friend Nadia. I had been asked to write an article on an Important members bill that MP Monica Lennon is trying to push through parliament and in my background reading and notetaking for the article I talked with Nadia who is a high school art teacher and she could see the direct effects of period shame and poverty on the young womxn in her class. This conversation led us to talking deeply about our own childhoods and my crippling feelings of shame and embarrassment in my menstruating body. Nadia was very lucky to grow up in a very period positive environment which was the opposite of me and we came to the conclusion that we couldn't exist for one more second in a world where people were affected by period shame. We couldn't live for one more second in a world where menstruators are choosing between feeding themselves, heating their homes or free bleeding over their clothes and bodies, or stapling socks to their underwear so they can attend class or work. We decided we couldn't exist one more second in a world where menstruators are afraid, embarrassed, disgusted by the most natural and necessary of bodily functions. No menstruation means no babies, no babies means the end of all humanity…why are we embarrassed about the very thing we should be celebrating!?
So, we have a HUGE task on our hands because we want to achieve real and lasting change. We are about to conduct a nationwide survey, a questionnaire for all humans to fill in so that we can collect hard data on period shame, how deeply it affects us and at what level. We are in the initial stages of creating the form, choosing the right questions so that we can include all genders and we hope everyone will take the time and fill it out so we can finally have irrefutable hard data on the negative effects of period shame.
Our whole brand is about collaboration and education. We're working with some amazing femme creators, makers, educators and artists to bring you an organization that you will want to support and get involved with. We truly believe that knowledge is power and through power comes empowerment and that's all we want for menstruators, we want you to feel empowered! We will have some AMAZING products for you to buy which include some wonderful t-shirts, pins, totes (and some top-secret things we're finalising now) that celebrates, educates and empowers. Every single penny you spend with us will go to buying period products and distributing them to all menstruating people who need them through schools, foodbanks, women shelters and eventually, our plan is to have a section on our website you can click on if you are struggling for money one month, where you can apply for some products no questions asked and we'll get some out to you free of charge!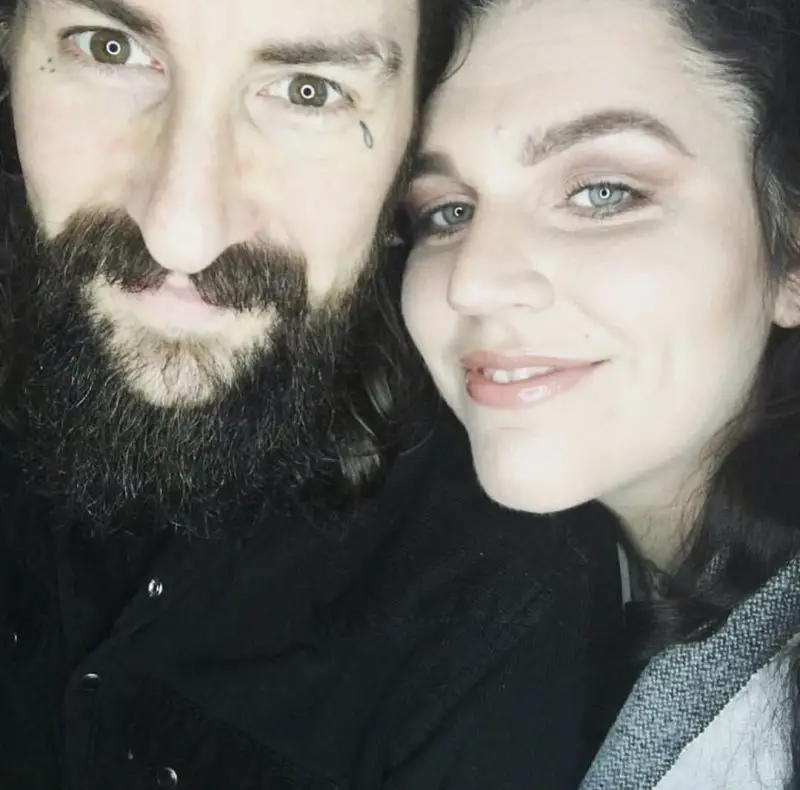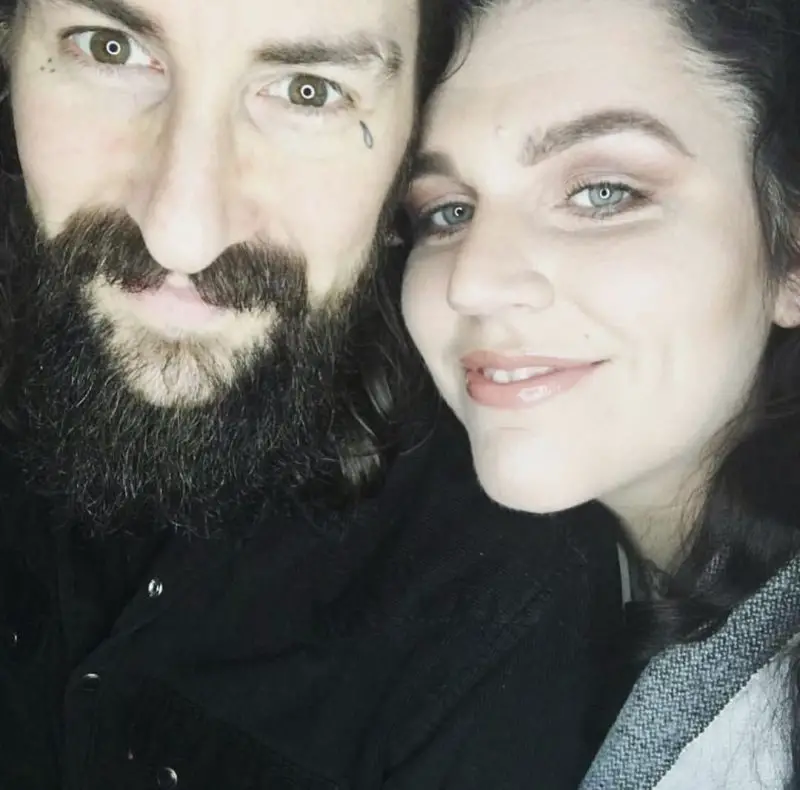 What can we do to support you?
If you want to get involved in our organisation please email me! If you are an artist and you want to send us a t-shirt design or you are a writer and you want to submit an article for our website please get in touch! If you are great at twitter, website design, photography, videography please contact us, the more of us working towards ending period shame and subsequently raising money to end period poverty the better our world will look!
What would your perfect world look like?
What does my perfect world look like? More marginalised people in power. More womxn of colour in power, more Trans men and womxn in power, more people with disabilities in power more LGBTQIA+ people in power, more working-class womxn in power. From the private sector to the government and everywhere in between in ALL aspects of society. That would be a REALLY good start.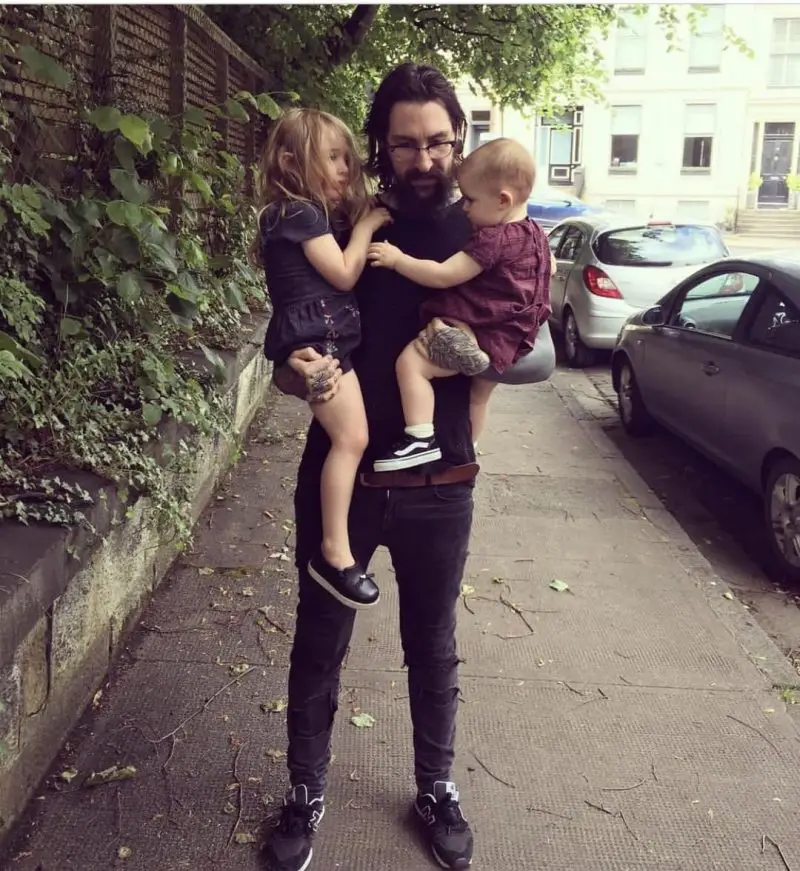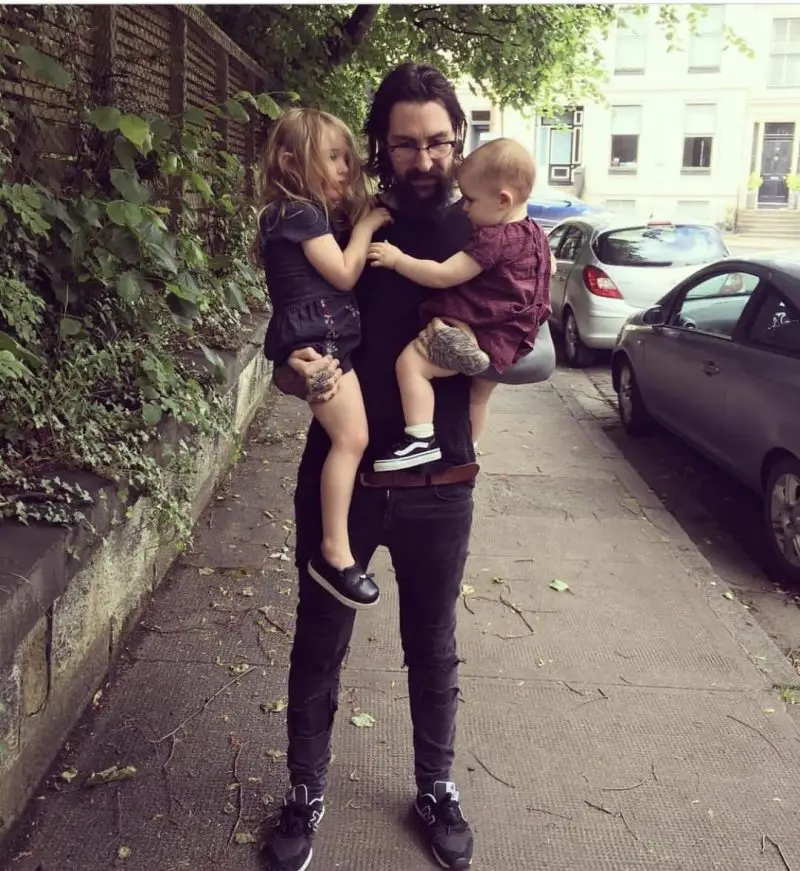 Thanks so much to Lou for taking the time to answer my questions. I don't know about you but I find her hugely inspiring and will be doing all I can to support Ruby Rebellion.
Also, thanks to Lou for bringing the term womxn to my attention as a spelling of "women" that is a more inclusive. As described on Urban Dictionary, it is a 'progressive term that not only sheds light on the prejudice, discrimination, and institutional barriers womxn have faced, but to also show that womxn are not the extension of men (as hinted by the classic Bible story of Adam and Eve) but their own free and separate entities. More intersectional than womyn because it includes trans-women and women of color.'