Rape Crisis Tyneside and Northumberland
Rape Crisis Tyneside and Northumberland (RCTN) is a really worthwhile local not for profit charity run by women for women. They provide counselling, information and support to women who have experienced sexual violence at any time in their lives. They are a feminist organisation who promote the needs and rights of women and girls who have experienced sexual violence, to improve services to them and to work towards the elimination of sexual violence. RCTN is women-led and offers a range of support, advocacy, counselling and information in a women-only safe space. They also work to raise awareness of the true nature and prevalence of sexual violence.
Her Story event
This year, RCTN is 40 years old! To celebrate, they have launched a campaign to raise £40,000 over the year.
They have a whole year of fundraising events planned, including Her Story, "a series of inspiring, bold, unique and personal talks from a range of women who have succeeded in a world not designed for women's success.
Taking place at Tyne Bank Brewery on Saturday 6th October 2018, Her Story features nine inspiring, personal and eclectic talks from women in industries such as fashion, STEM, sport, politics and the entertainment sector. The event aims to foreground women's stories of success, with each speakers' definition of success being unique. Each talk will include an opportunity for audience questions and general discussion."
All talks will be signed by a BSL interpreter. The venue is accessible.
The importance of celebrating female successes
With an imposing glass ceiling and a suffocating gender pay gap, it's as important as ever to celebrate female success. Representation matters and when a girl or woman sees these examples of success she can see them more easily for herself too. This is so important as the media, like most sectors, is primarily controlled by 'old white men' who often don't see the value in showcasing women in successful roles. We are cast as the dumb girlfriends who just want to cuckold the starring man and say 'what next'. I tell you what's next, women realising their worth, and shouting about what goddamn badasses they are and not standing for this shit anymore. Celebrating female success also helps convince (not that they should need convincing) those in positions of power that we are worthy of opportunity too. I can't wait until we've smashed this patriarchy.
Schedule and speakers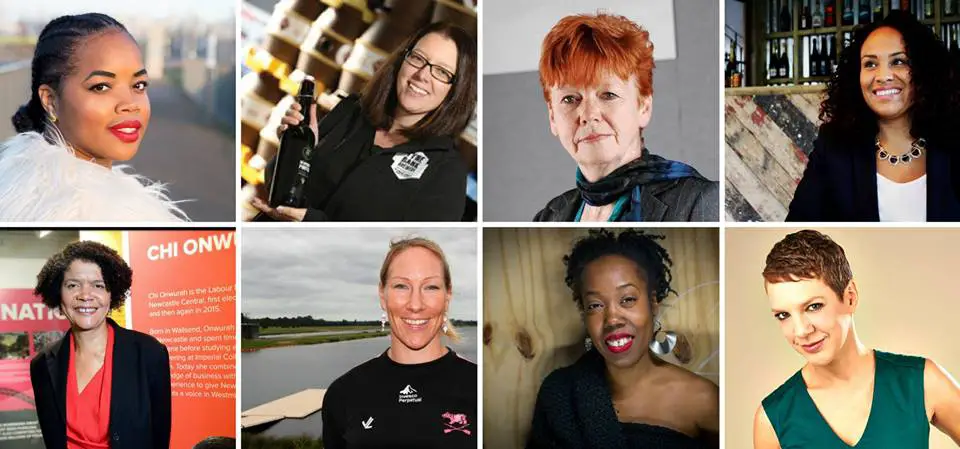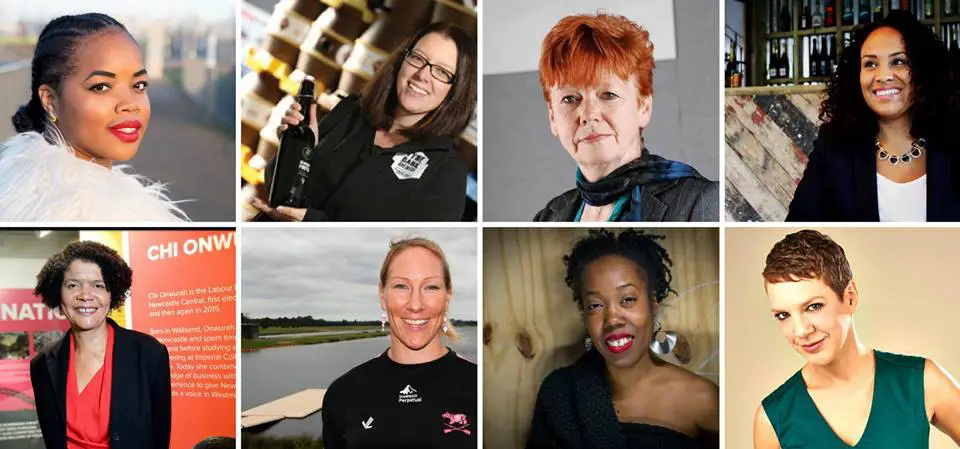 09:30 Arrival and coffee
09:55 Introduction and welcome from Rape Crisis Tyneside and Northumberland
10:00 Dame Vera Baird DBE QC, Police and Crime Commissioner Northumbria
10:30 Julia Austin, Founder of Tyne Bank Brewery
11:00 Florence Adepoju, Cosmetic Scientist and Founder of MDM Flow
11:30 Coffee
11:45 Debbie Flood, Two-time Olympic Silver Medalist and Athlete
12:15 Teleica Kirkland, Founder of Costume Institute of the African Diaspora
12:45 Laura Currer, Entrepreneur and Sexual Violence Activist
13:00 Lunch and Beer Tasting (yes for this, women like beer too)
14:00 Francesca Martinez, Activist, Performer, Actor, Comedian
14:30 Chi Onwurah MP Labour Party
15:00 Kymberlee Jay, Former professional Dancer for Madonna, Nike Athlete, Entrepreneur
I'm so excited to be heading along on the day to see these inspirational women speak. I'll doing some live Instagram Stories (go follow me now if you aren't already), so whether you want to come along with me physically or follow virtually, I've got you covered.
Tickets and 20% discount for followers:
Tickets are £35 general admission (plus fees) or £27 plus fees for student concessions. My followers can get 20% off tickets with the code NYOMI20 making the tickets £28 or £21.60. You can get tickets here. Remember this is a charity event and ticket sales are raising money RCTN.
Date and time
Sat 6 October 2018
09:30 – 15:30 BST
Location
Tyne Bank Brewery
375 Walker Road
Newcastle upon Tyne
NE6 2AB
Please donate
Even if you can't attend the event, please consider donating to this worthwhile cause that will have a direct impact on women in need, right on your doorstep.
You can follow RCTN on social media here:
Disclaimer: This is a sponsored post. For more details on my disclosure policy, please see my about page.
If you liked this post you might also like: