Last Saturday I did something a little different than I usually spend my weekends doing. I took a bit of time out for me. I had the opportunity to review a coaching 'retreat' called Instant Pause. The workshop blurb said it was 'a one day workshop that gives you time and space to think about you and your life'. It came at a really good time for me as I had been feeling a little low and lost. Some time out to ground myself sounded like just what I needed. I agreed to review the retreat for my blog. This meant it was work so I didn't have to feel so guilty about the indulgence, crafty eh?
It's fair to say I went into the retreat with high expectations. The website told me 'Spending a day at The Instant Pause is like giving yourself a gift. You will leave feeling inspired, confident and clear about what's next for you in your life.' So I was expecting a revelation!
The retreat is held around the globe and I feel we are very fortunate that it comes to Newcastle. It is also held in Newbury, Sydney, Hong Kong, London and Singapore. It comes to Newcastle because our lovely course leader Laura Beckingham comes from the North East so she runs the retreat twice a year when she visits her family back home.
The venue
The retreat runs 10am-5pm and the Newcastle one is held at the Biscuit Factory, the well-known contemporary art gallery in Shield Field, Newcastle. The Biscuit Factory has parking right outside if you drive or is accessible from both Manors and Monument metros. It took me about 10 minutes to walk from Monument metro.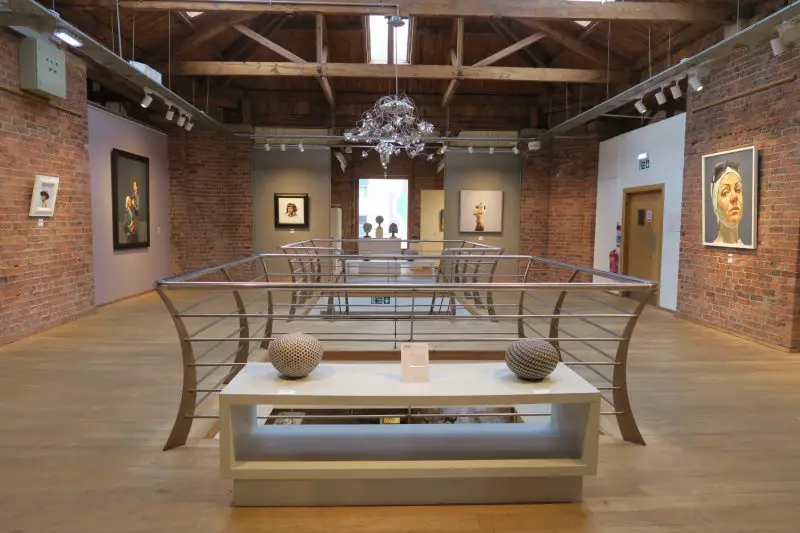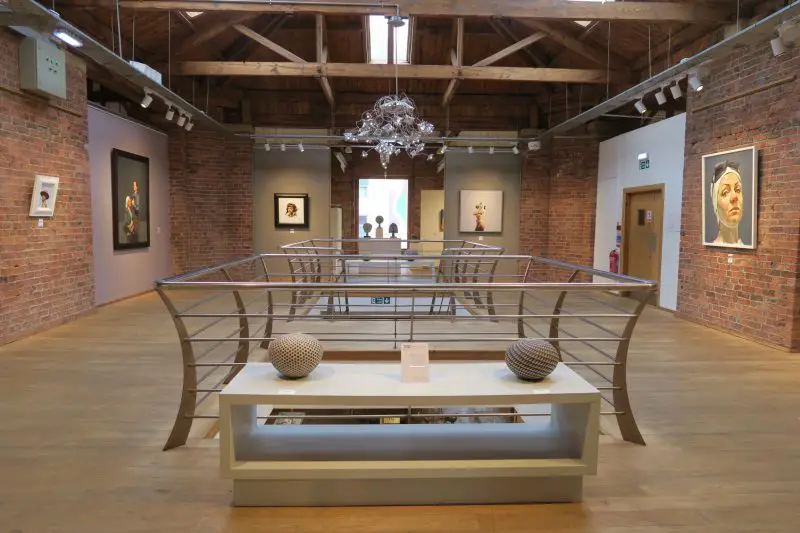 The Biscuit Factory was the perfect venue for the workshop. When we arrived the gallery wasn't even open yet so we got to stroll around admiring the art in peace and quiet. The refreshments were great. Whilst there were biscuits, there was also plenty of healthy food – a huge fruit bowl and a bowl of nuts which helped me stay away from the biscuits. There were lots of different teas available in the room all day (Ringtons, including my go-to decaf), water and coffee. The space we spent most of the day in was perfectly sized – it felt light and airy but intimate. There were toilets right outside.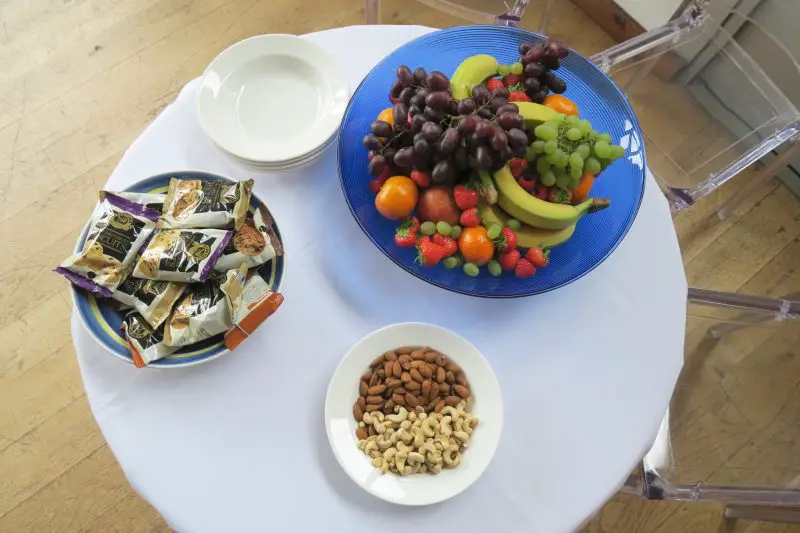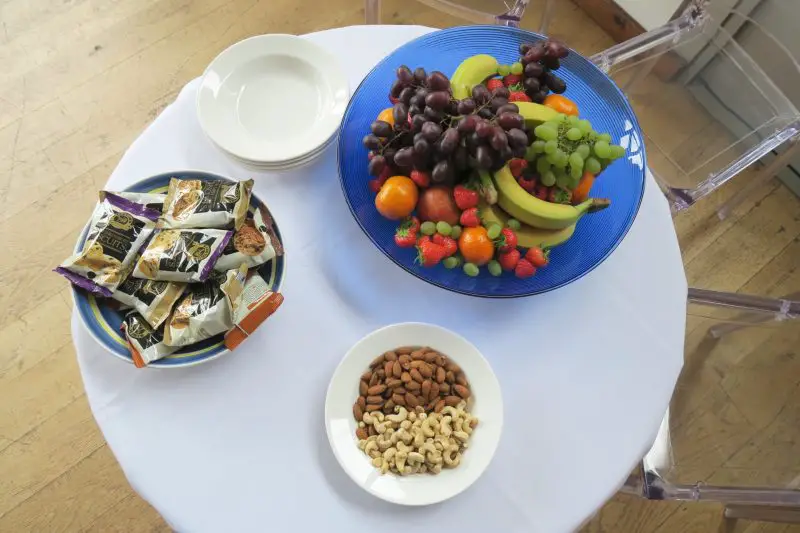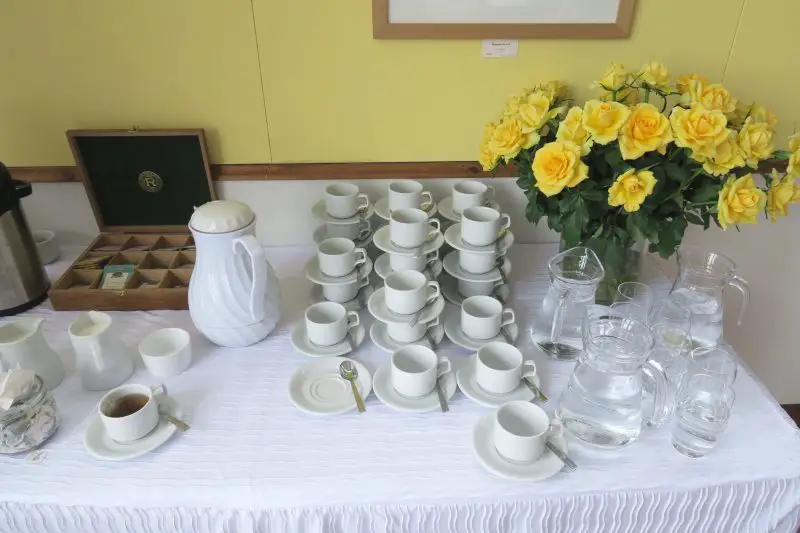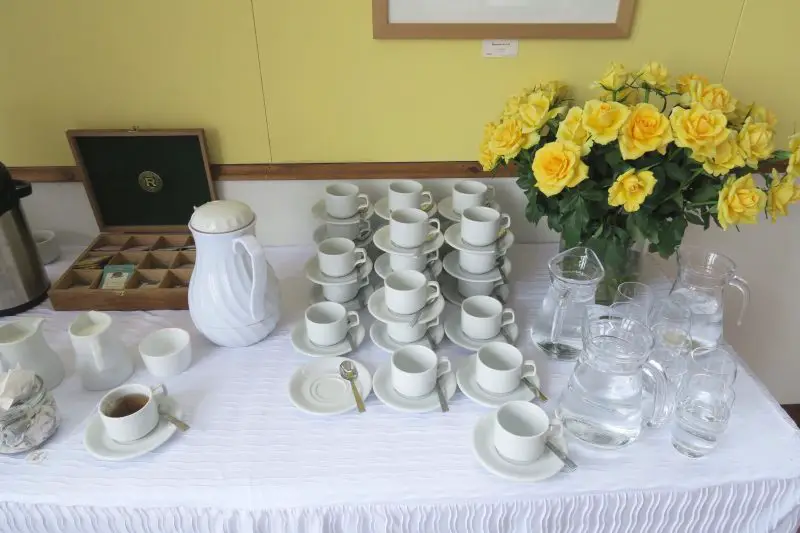 Laura was so nice. She introduced herself to me and thanked me for coming and I was enamoured by her warmth. She just emanates good vibes. I felt at ease and had a good feeling about the workshop.
The staff at the Biscuit Factory had made special arrangements for their hospitality room to be available to me throughout the day. As I was spending a full day there away from my daughter, I would need to express breastmilk at lunch time. Kate on reception showed me to the room so I would know where to go and I saw part of the Biscuit Factory I had never seen before. Its actually way bigger than I knew (despite having been there several times previously).
The hospitality room was perfect for me. It had chairs near a plug point for expressing and a sink so I could rinse my bottle etc afterwards. I couldn't have asked for more and was very grateful. I nearly didn't agree to do the workshop due to me needing to express and being worried about the complexities so I really appreciated the Biscuit Factory and Laura's efforts in making these adjustments for me.
There were two drop outs for the event so in the end there were 6 of us taking part in the session with Laura. We were all quite different but it was a lovely group of people. I found the other attendees quite inspiring. Some of them had as much of an impact on me as the workshop itself.
Activity one
We began the day with Laura taking us through a short meditation to help us 'arrive' at the workshop. I found this really helpful in getting me in the right headspace for the event. It reminded me how helpful I find meditation and that I need to make an effort to start doing this again.
After the meditation, Laura had us introduce ourselves to the group whenever we felt ready. Once we did, we lit a candle and placed it in to the middle of the group. I'm not a shy person but it felt quite difficult to do this. It took some of us a while to be able to take our turn and some of us got quite emotional.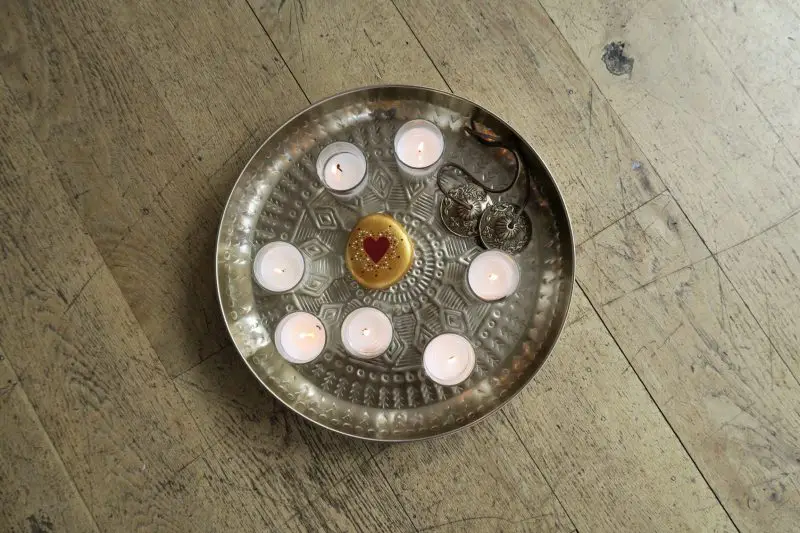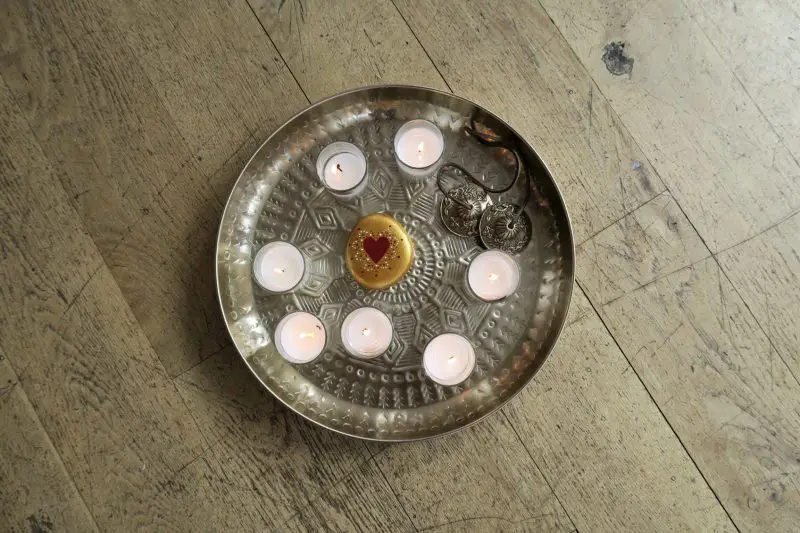 Prior to the workshop, Laura had sent out some information to us for us to prepare. One of the things we had to do before coming was to look through our calendars etc. We were to make a note of anything significant in our lives – good or bad, that had happened in the previous 12 months. The first task was to take that information and create a timeline – complete with peaks and troughs from happy to sad times. We were to note any patterns.
It was quite fun being able to get on the floor with felt tip pens and paper without being interrupted by my kids! Unfortunately, I had to rush mine a bit so I could run downstairs to express milk. Then, I ran out of time to express and only managed to do one boob. So much for pausing and stopping being busy. Damn breastfeeding.
After we finished that task we re-joined as a group and then split into two groups of three. In our smaller groups we discussed our charts together which I found really helpful. There was a guy in my group who asked me some great questions about my chart that really helped me hone down my thinking.  Once we finished this we broke for lunch.
Lunch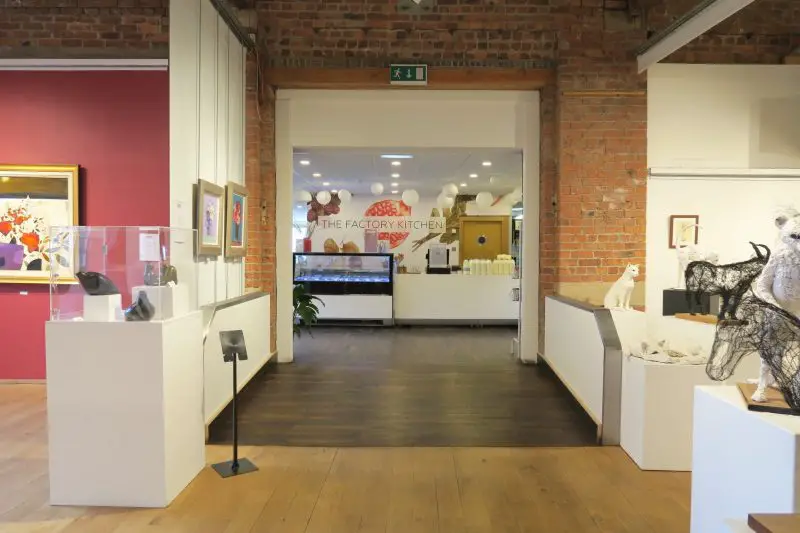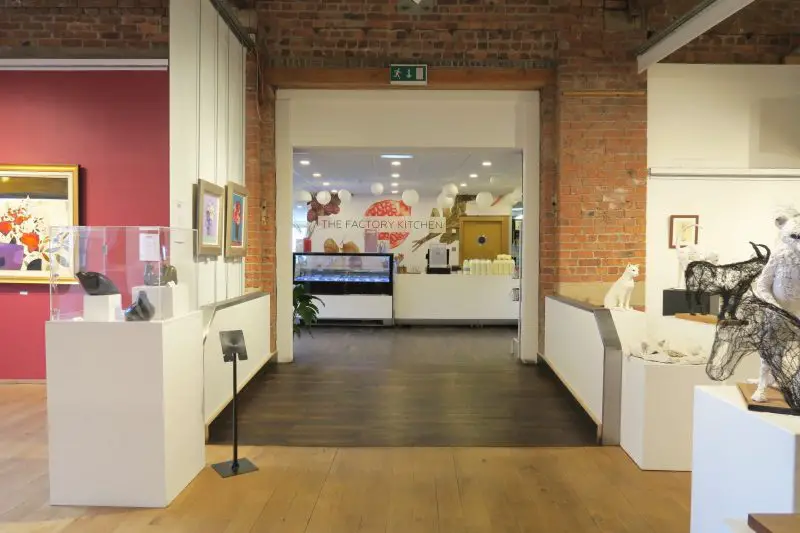 Lunch was so good you guys. I'm practically drooling thinking about it. I love healthy nutritious food so it was perfect for me, and a retreat like this. We all ate together and had 4 big dishes in front of us. There were three vegan dishes (roasted cauliflower with edamame beans; roasted broccoli with chilli; squash, aubergine and pomegranate) and one vegetarian (chick peas with feta). They were all packed with flavour and cooked perfectly. I could eat like that every day of the week! I was dismayed at all the leftovers but Laura asked the staff if they would pack it up for us. Each of us who live locally got a box to take home which I thoroughly enjoyed eating for lunch the next day.
Laura asked the rest of the class to go for a walk outside. Unfortunately I still had my other boob to tend to. I had to dash off to the hospitality room to express again, then back up to the room in the nick of time. We grabbed a hot drink and sat back in our circle.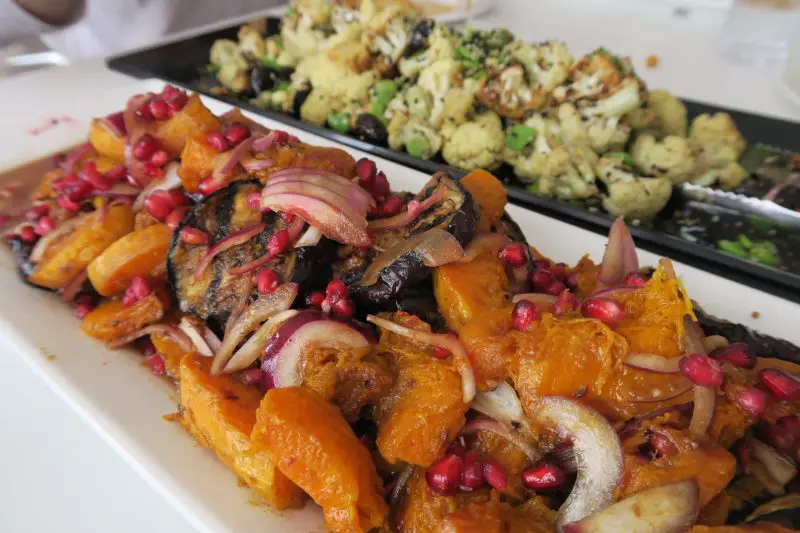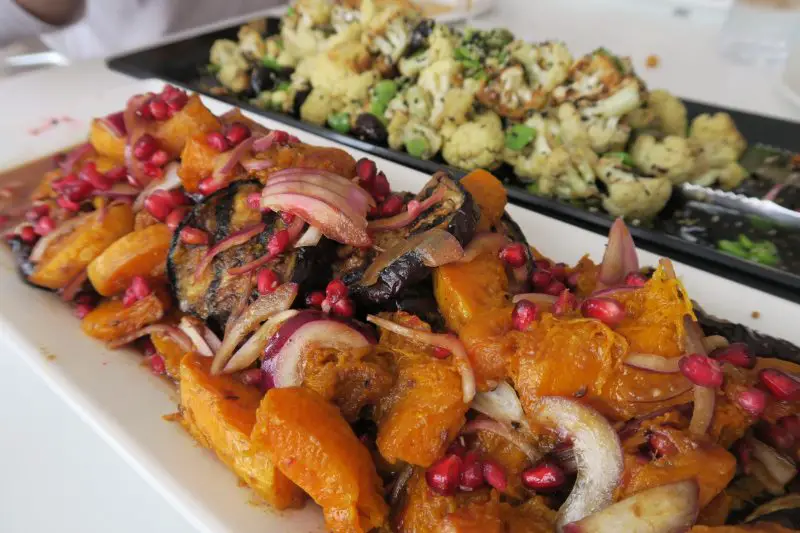 Activity two
We did another meditation type activity to bring us back into the room after lunch. This included putting our fingers over our eyes and in our ears while we hummed loudly. I felt very silly doing this (as did most the group), which Laura mentioned was worth noticing in itself. We only feel silly because we worry about how others are perceiving us.
As the morning's activity was looking back, the afternoon's activity was about looking forward. In the pre-workshop information, Laura had asked us to bring anything that would inspire us. I actually didn't find anything but that didn't matter as Laura had filled the room with magazines and craft materials.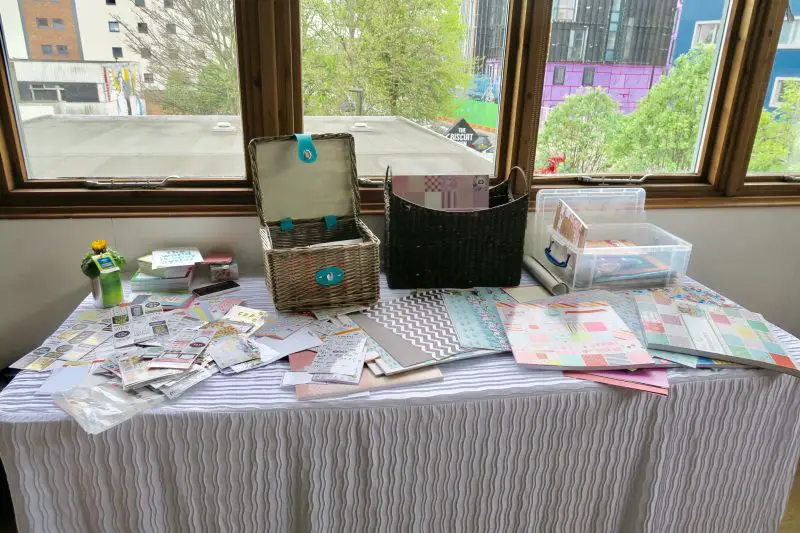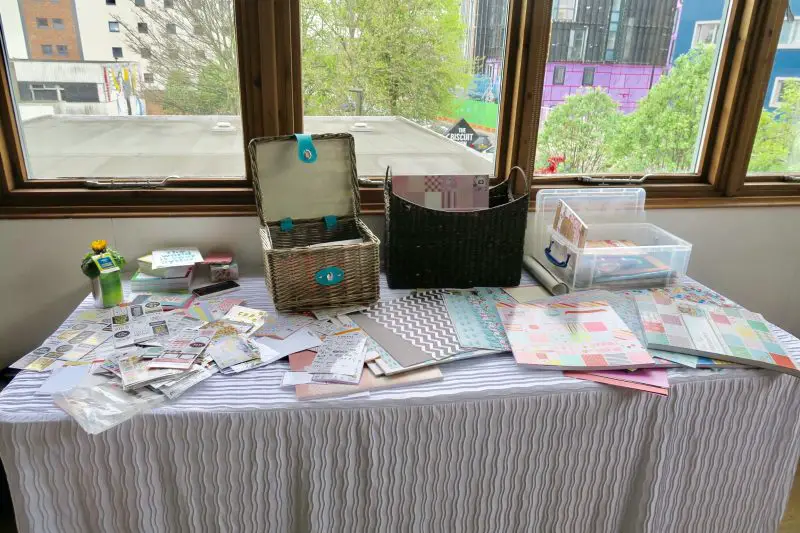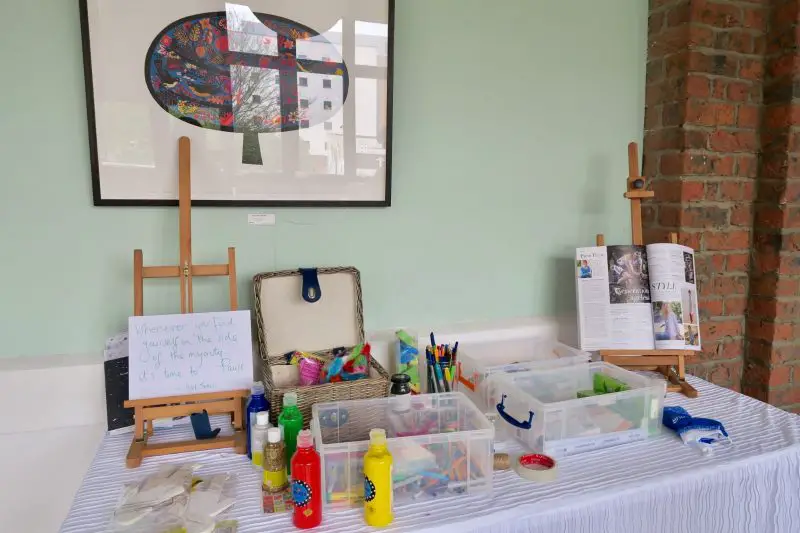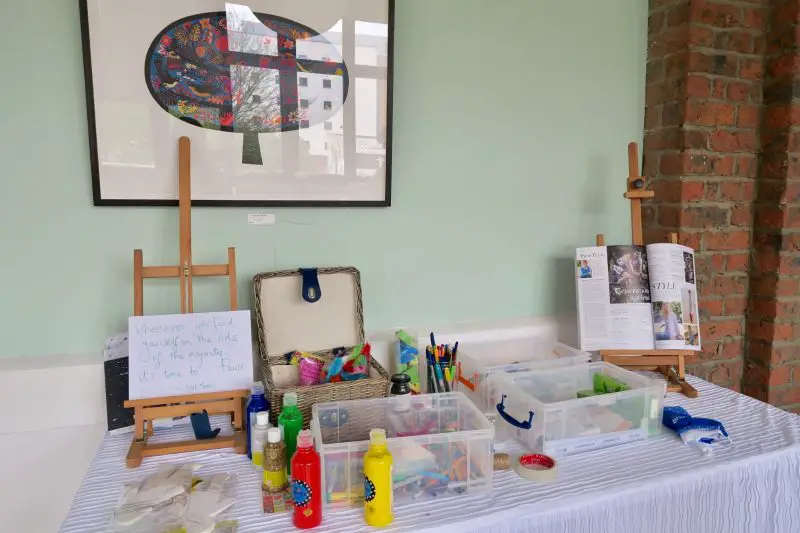 Our afternoon activity was to create a vision board for ourselves of what our happy looks like, what our ideal life would look like. The time flew by and I only just finished in time. Then Laura asked us to take our boards for a walk around the gallery for ten minutes and have a think.
We then came back as a group and split into two smaller groups (different groups this time). We each had five minutes to tell the other participants about our boards. It was really interesting seeing and hearing about the other's boards. I actually wished we did this as a large group as I would have liked to have heard more about everyone's boards. We did a mini run through of the boards as a big group after the more in-depth smaller groups but I'm nosy, I wanted in-depth for everyone.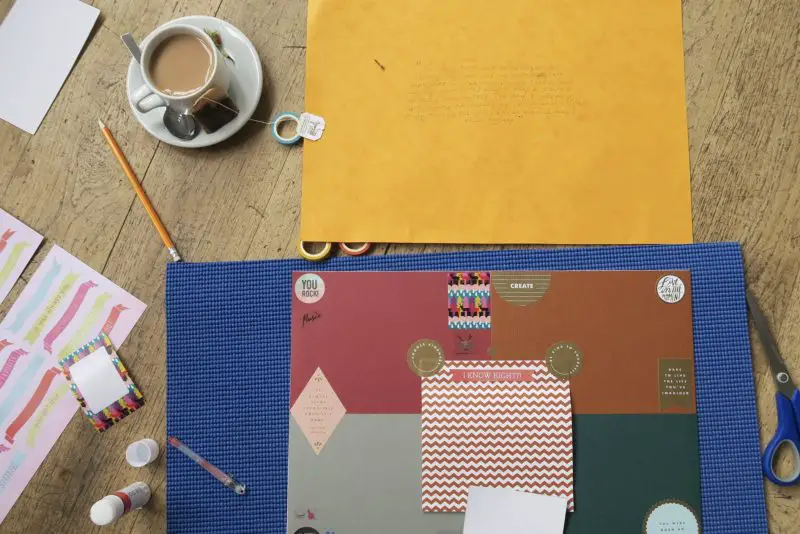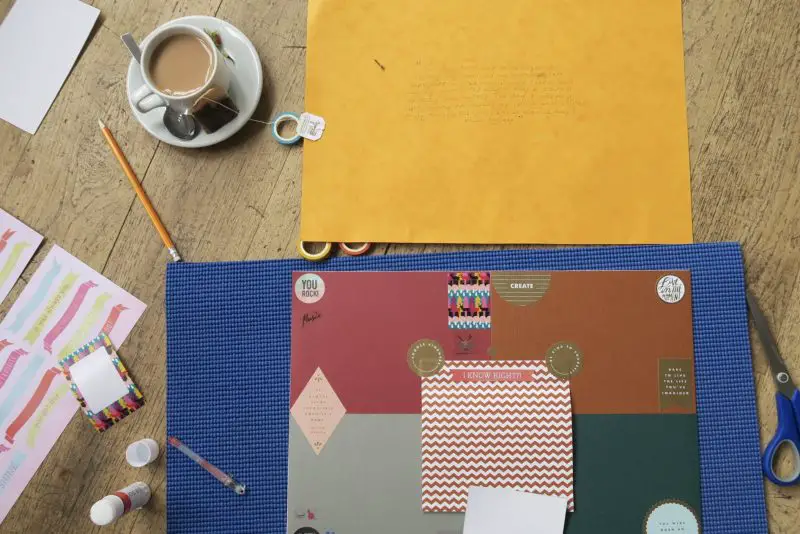 We then did a final meditation activity and spoke about what we felt after the day and said goodbye to one another. I felt quite sad to say goodbye to the others. A few of us walked into Newcastle together which was nice. It felt quite an intimate and revealing day and seems odd that I won't be staying in touch with most of them. I feel like we need a second reunion retreat in a year or something! They should offer discounts to do that – I bet people would like to join up with their groups again to do follow up.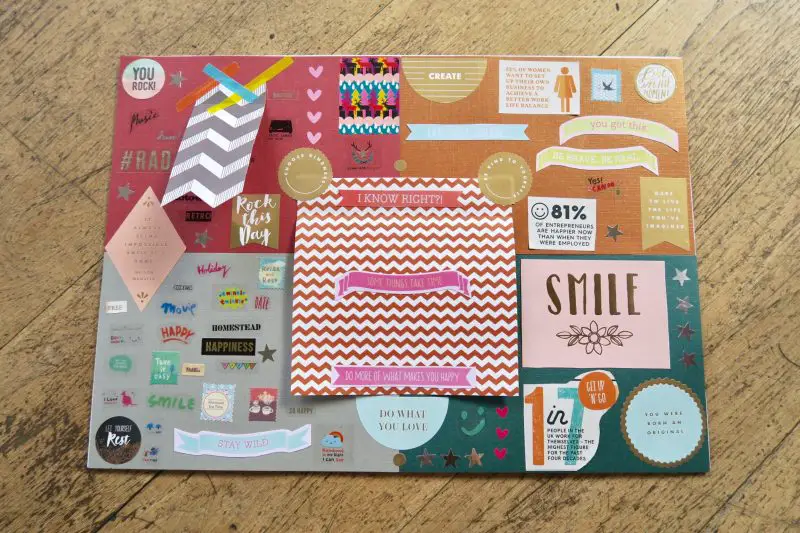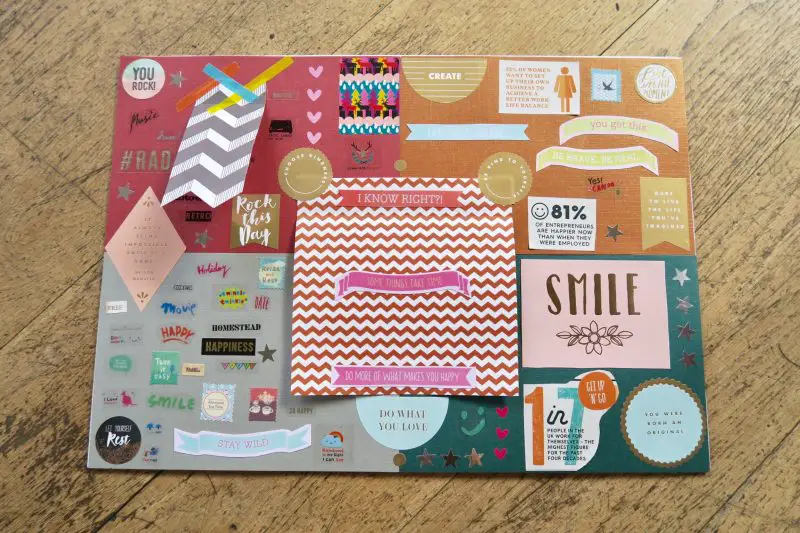 What I learned 
All in all, I feel like I came away with a lot from the day. I made a number of insights about myself, where my worries were coming from and where I want to go. I didn't have a big revelation but I was able to put a name to some things that were niggling at me that I couldn't put my finger on before the retreat. On the metro home I wrote a list of things that the workshop had brought up for me. I realised that the source of my guilt was my perfectionism so now I'm looking at ways to deal with that. I have since looked up some strategies online that I think might be helpful for me going forward.
One of the issues that I realised was bothering me was fear that I might not be successful at turning blogging into my career. Would I regret having invested so much time and effort into it if that doesn't happen? The thing I don't want to waste is this precious time with my kids. The reason I chose to go part-time in my 'proper job' is so I get to experience as much of these pre-school years with my children as possible. So that was another source of my worry – would I regret having not focussed more of this time on my children. Should I not be spending all of this time with my children? I guess thats typical mam guilt. Damned if you do, damned if you don't.
This all led me to the real gritty question – did I want to continue with my blog the way I am. Is it worth the risk? I'm not sure I've settled on the answer but at least I'm sure of the question now. I think that I would regret not trying, more than I would regret having 'wasted' the time. Like all things its probably just about finding the right balance and taking the self-imposed pressure off myself. I reckon even if I wasn't blogging, I'd probably just be pissing away whatever time I could on social media anyway.
The retreat made me realise I want to incorporate meditation into my life regularly. It made me clear on the things that make me happy. I now want to go and schedule more of these into my diary. Namely trips, holidays, gigs and catching up with friends. It helped me to realise that both the kids and I need less screen time and more outdoor/people activities so I will arrange that too. It also reminded me of how important authenticity is to me – in both my life and my blog. I want to be even more unapologetic going forward – brace yourselves!
Summary
What is wonderful about the workshop is now that I've done this I can repeat the activities myself at home. It won't be as thorough as the retreat but it will still achieve many of the results. I have my vision board to keep. I'll put it up in my office to look at when I need inspiration or grounding. I think I will try to do the two activities each January going forward when I set my annual blogging goals.
So in sum, I would recommend the workshop if like me you were feeling a little lost and need to ground yourself again. For me the true value in the Instant Pause is re-connecting you to your own gut instinct which is so often lost in our super busy lives.
Big thank you to Laura for inviting me along and being so welcoming. You can contact Laura at [email protected], Instagram @space.with_in, Twitter @space_with_in
Disclaimer: My attendee fee for the Instant Pause was waived in exchange for an honest review. The retreat usually costs £129.