Other mothers at the school gates, I see you
I see you, other mothers and yes, I may judge you. But it might not be what you think…
I see you, other mother, pushing a twin buggy with another two littles running along. I think you are a badass for so capably managing four kids on your own every morning and night.
I see you, other mother, with your punky tights, blue hair and tattoos. You look rad AF and I want to look more like you. I hope if you catch me looking at you, you can see it's in admiration. I bet we would get along.
I see you, other mother, always rushing along, you always look business chic smart and I assume you are rushing off to your office job where you deliver like a boss. You seem capable and in control. I bet you get shit done!
I see you, other mother, who gets called grandma and has to exasperatedly correct people all the time. I see how much your child looks at you lovingly, you both seem so very happy.
I see you, other mother in your sports leggings and trainers. You might be going to the gym – good on you for taking time to keep yourself strong. You might just want to be comfortable, I feel you. Both are equally valid reasons for wearing relaxed clothing.
I see you, other mother, with your baby bump and I know how hard it can sometimes feel to be caring for one child while growing another. You likely feel tired and emotional but it will be amazing and other women will help you through it all.
I value you
So yes other mothers at the school gate, I judge you, judging is natural, but I promise to always try to judge positively. I will assume good intent and assume the best – especially when it comes to other mothers. I trust in women. I see your beauty, I see your strength, I see your value.
The mommy wars is an attempt by the patriarchy to weaken one of our most valuable strengths – there is nothing more powerful than women supporting women.
So support one another and eliminate girl hate.
If you want to read some of my other posts about having a child in school then see my bumper round up post – my child at school.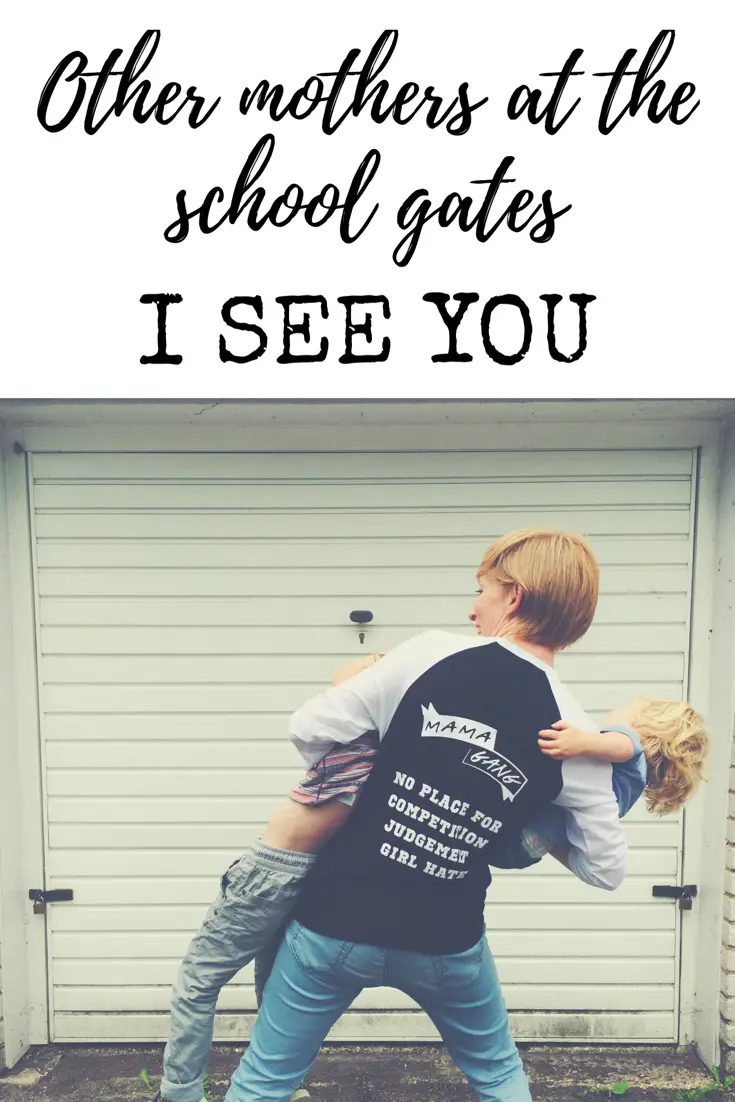 Photo credit:
The rad mother in my featured image has a fab shop Me n You vs the World that sells cool feminist patches and pins.
The awesome baseball tee in the photo can be purchased from the Punky Moms UK shop.  This post isn't sponsored at all – these are just awesome shops I love.