Whilst breastfeeding comes to naturally to some, for many (like myself) it takes some hard work. I had a challenging time breastfeeding (which you can read about here) but with perseverance I succeeded in the end. I went on to breastfeed for 7 years. You too can prepare for breastfeeding and you can do it while you are pregnant. Preparing to breastfeed while pregnant can make a huge difference to your breastfeeding experience. In many cases, it can make the difference between successfully breastfeeding or not. This post shares my 5 tips on how to prepare for breastfeeding before birth.
How to prepare for breastfeeding before birth – 5 top tips
1. Do your research while pregnant
There is so much you can do while you are pregnant to prepare to breastfeed. Knowledge really is power. Prior to having your baby I would thoroughly recommend reading up on breastfeeding and watching lots of videos to learn what a good/bad latch looks like.
Useful websites
Personally, I learned way more from links and videos online than I did from the NHS breastfeeding classes. There are so many of them, that it's helpful to have some recommended ones. Here are some places you can go to find out more:
Kelly Mom
Kellymom is great for initial information and for troubleshooting information later on. I like how it breaks breastfeeding down into stages. See their 'getting started' section for a bunch of great links to help you prepare to breastfeed. The site is easy to navigate and is evidence based. Its helped me several times and is one of my go to areas for breastfeeding information.
International Breastfeeding Centre
The International Breastfeeding Centre is the home of world-renowned breastfeeding expert, Dr Jack Newman. I love Dr Jack Newman, he's got great information on breastfeeding and doesn't mince his words. The centre has helped me personally via email in the past when I have had difficulties. If you are having difficulties I would recommend dropping them an email via the site.
I would also thoroughly recommend his book, Dr. Jack Newman's Guide to Breastfeeding (affiliate link). What this book doesn't tell you about breastfeeding isn't worth knowing.
Lots of the time doctors/dentists will tell you to stop breastfeeding unnecessarily when they are giving you certain treatments/drugs. The site also has solid information on drugs and breastfeeding so you can look up what is safe when breastfeeding.
La Leche League
Last but certainly not least, I want to highlight La Leche League. An amazing international organisation that provides both physical and online support for breastfeeders. The main strength of this group is support – especially from local groups. Here you can find where you nearest physical support group is held where you can get advice from La Leche Group Leaders and meet other mothers etc. Personally, I found it hard to physically get to real life support groups but found the ones online so helpful.
Useful tools
There are some tools that I think are really helpful for helping create realistic expectations when it comes to nursing:
Videos
When I was pregnant I found the NHS breastfeeding classes pretty pointless. We practised with dolls, which is utterly futile because the doll isn't a wriggling crying baby doing kangaroo boxing as you are trying to get them to latch! Personally I found it much more helpful to watch a host of instructional videos to learn what good breastfeeding should look like, different holds etc.
The 'flipple technique' was a life saver for me. You can see how to do the flipple technique for a good latch in these videos:
http://youtu.be/OGttPTx7iSs
http://youtu.be/d8SI4XKkOl8
Again, the International Breastfeeding Centre has some great videos showing both good and bad latches to help you learn what breastfeeding should look like.
Hand expression
Learn how to hand express – this is one of the best tools you can have for your breastfeeding career. You can check to see if your milk has come in. If you are too engorged you can ease some milk off . You can express without a breast pump (although its more time-consuming this way). Every breastfeeding mam should know how to hand express.
Apps
There are lots of great apps that can help with breastfeeding. On these apps you can record wet/dirty nappies, weights, feeds and a whole host of other helpful things. Download one ready – my favourite is BabyConnect. It has great functionality, you can tailor it per child, have multiple children on it. Its entirely adaptable and you can have it sync across multiple devices so you and any other care givers can see the information in real time.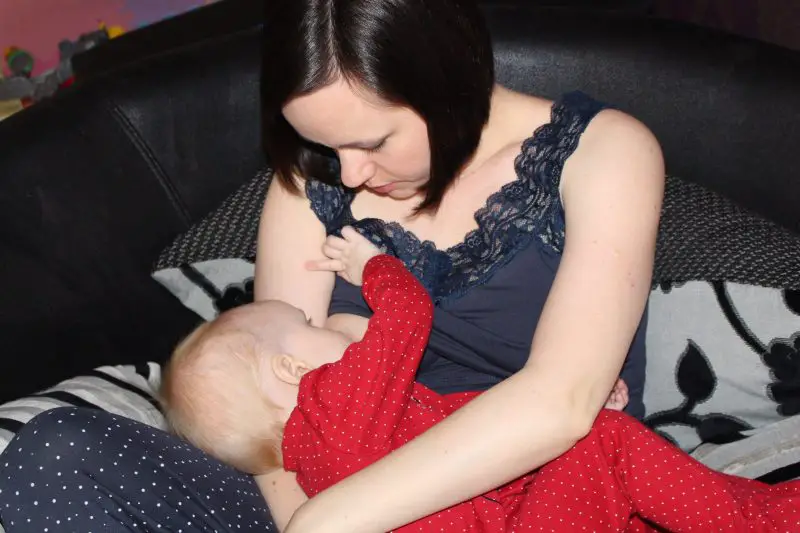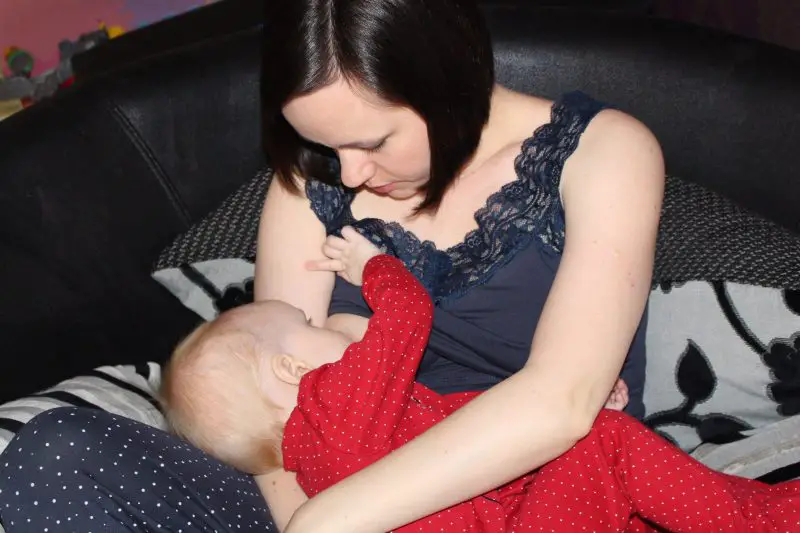 2. Join online support groups
There are so many support groups online that are incredibly helpful. I would join when pregnant and planning to breastfeed as you can observe discussions to see what kind of questions are asked, what issues people have and observe the advice given. This will help you gain more of an understanding about what breastfeeding is really like and help you become more informed. It can also direct you in the research you should undertake – highlight any gaps in your knowledge so you can go look up more information.
There are so many groups out there – just search breastfeeding support on Facebook and join a few and see which you prefer.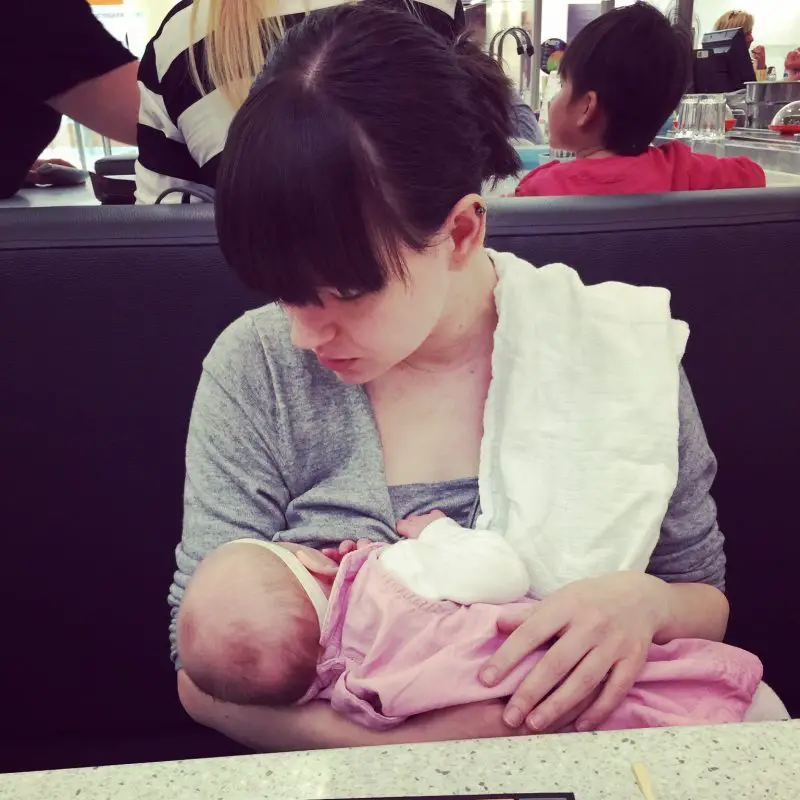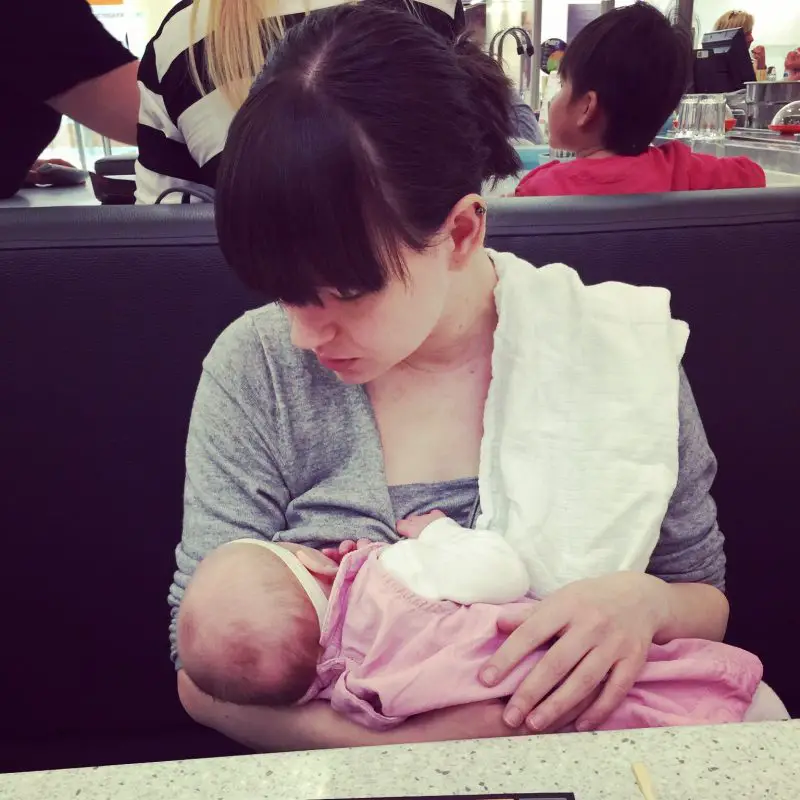 3. Get an IBCLC on call
Even with a decent latch there can be some discomfort when you start to breastfeed a newborn as your breasts adjust to their new role. Think of it like breaking in a new pair of shoes until they get comfortable, just you are breaking in your boobs. BUT if it is excruciating, if you feel like you are gritting your teeth or curling your toes then get help IMMEDIATELY, ideally from an International Board Certified Lactation Consultant (IBCLC). I remember I gave this advice to a friend of mine and she followed my advice. She text me to tell me that she couldn't believe the difference that the visit from the IBCLC made – she just tweaked her positioning and then no more pain. Don't continue on suffering. There may be simple solutions to your problems. As an example, breastfeeding my first baby was painful for 6 months because I didn't know I was getting poor support, I was really asking for help. Second time around an IBCLC had me sorted in a week. That's the difference proper support can make!
Some support on the NHS can be excellent but other times it can be so poor or outdated it can actually sabotage breastfeeding. It's a bit of a postcode lottery unfortunately. Personally, I received many contradictory pieces of advice from different midwives, health visitors and breastfeeding counsellors. I didn't know whether I was coming or going. This is an experience I know many women have. The worst of it all is, often, women think they are getting good support when what they are actually getting is lots of contact time but bad information. This means they end up feeling like they failed, when really it was they who were failed by a society that doesn't invest enough into breastfeeding support.
I wish we would invest more in to breastfeeding NHS support. I firmly believe that every woman should have access to an IBCLC when breastfeeding. The difference in knowledge and skill levels between a regular breastfeeding counsellor and an IBCLC is huge. An IBCLC qualification is the PHD of the breastfeeding world. Some NHS areas do have IBCLCs on their books. In the North East there are two IBCLCs and one works for the NHS (she helped me and is amazing, thank you Amanda). I wish we lived in a world where every hospital had several IBCLCs and every town had a couple for post-natal support. That's my dream. Breastfeeding rates would sore, as would women's self belief and confidence.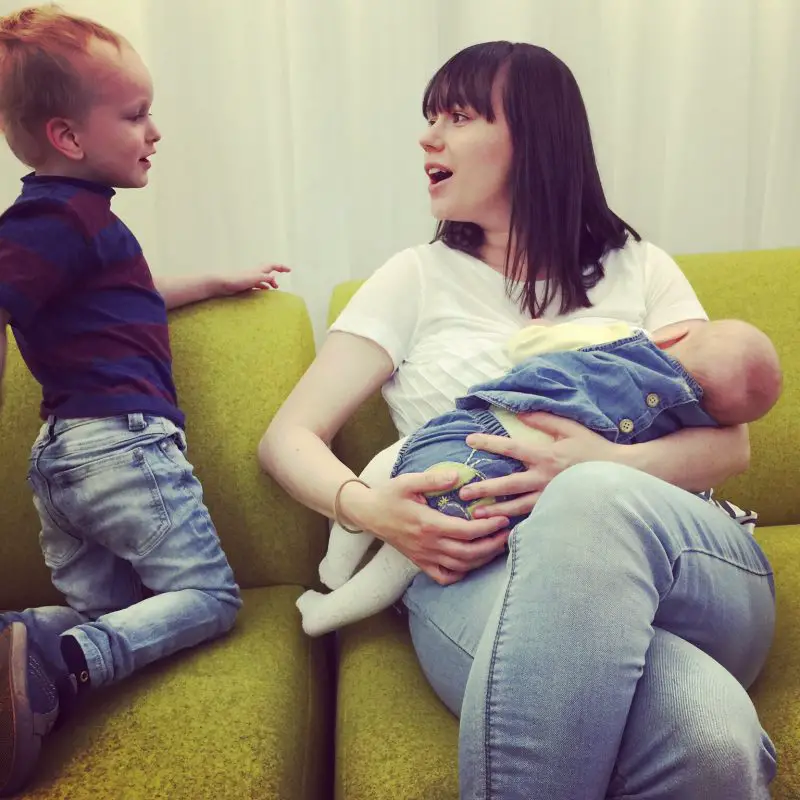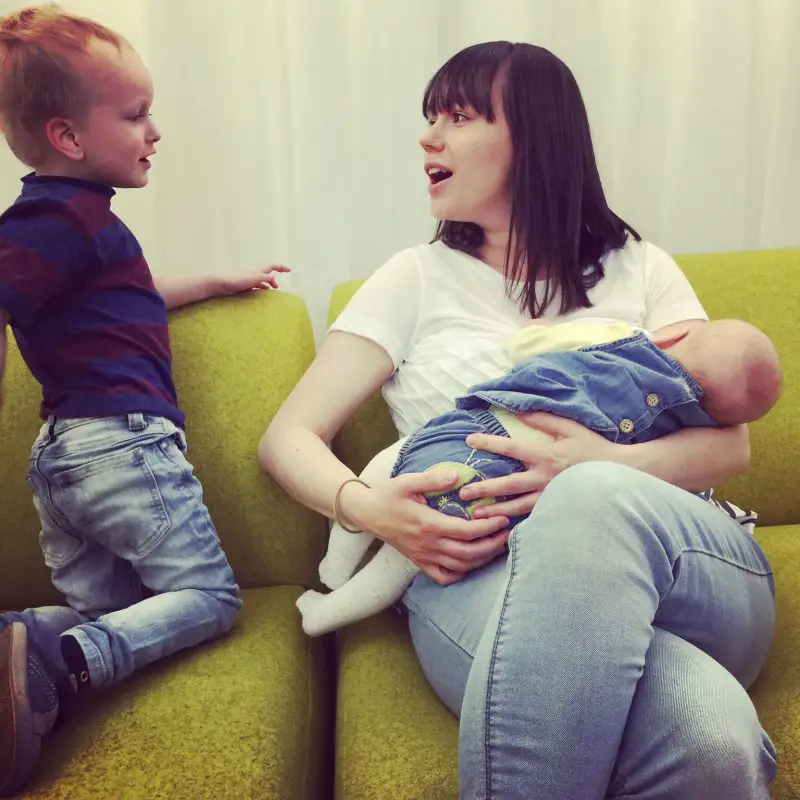 So my first piece of advice would be to find your nearest IBCLC and make contact with them to see if they will be able to support you when your baby is born in the event of you needing extra support. IBCLCs can often diagnose and make referrals for tongue and lip tie too which is so important. You can search for your nearest IBCLC here.
You may not need help, or your NHS support may be first class which is ideal, but if it isn't, it pays to be prepared. I've breastfed two children for (a combined) five years now (and still going) and I would always contact an IBCLC if having problems. If you can't access an IBCLC then contact your local La Leche League who also do superb work. They will know your local area inside out and be able to tell you where you can get the best support.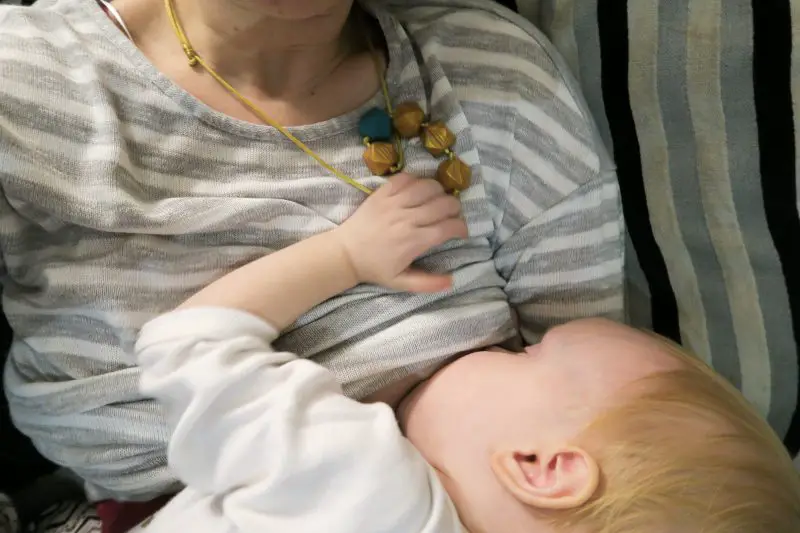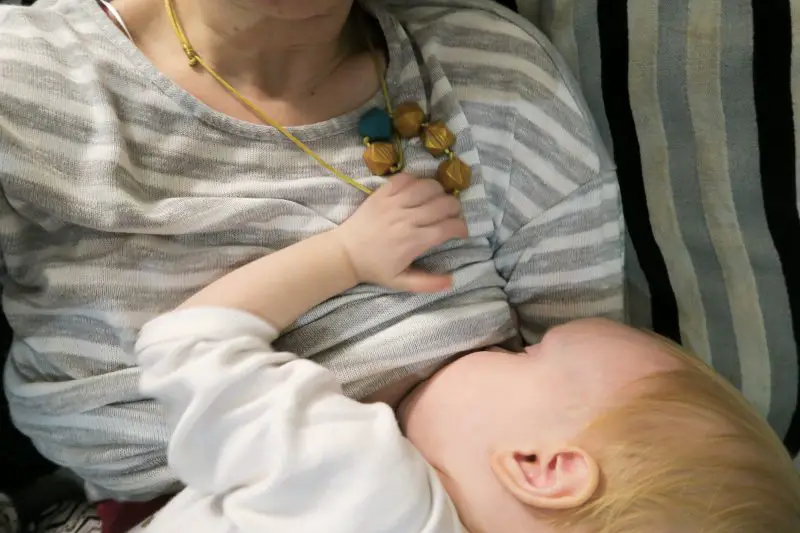 4. Practical purchases – buy the things you will need
I disagree with the advice that you should buy baby bottles/formula etc 'just in case' you need them. I think that undermines women's confidence and belief in their own abilities to breastfeed successfully (it's an often used formula company marketing strategy because of this very reason). With all the advice in this article, I hope you can see that you wouldn't be turning to formula just in case, you would be contacting an IBCLC or seeking other support to get to the root cause of the issues at hand. The formula wouldn't be addressing the core issue. Plus, if you do need bottles/formula, they are available everywhere. They aren't hard to pop out and buy. You don't need to get them in before hand.
But there are a few things you can buy that will make your life easier in those early days: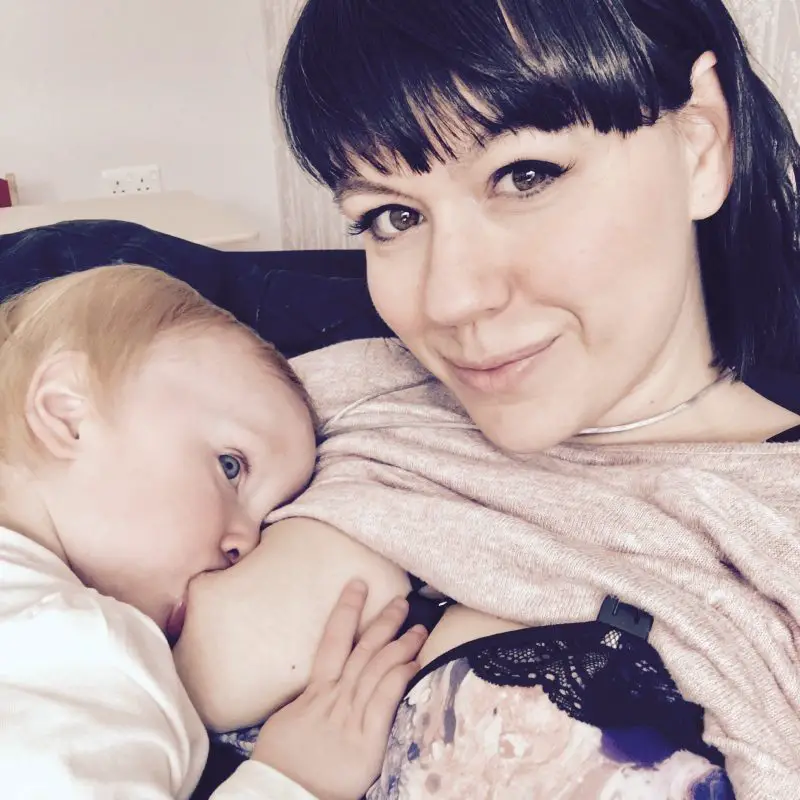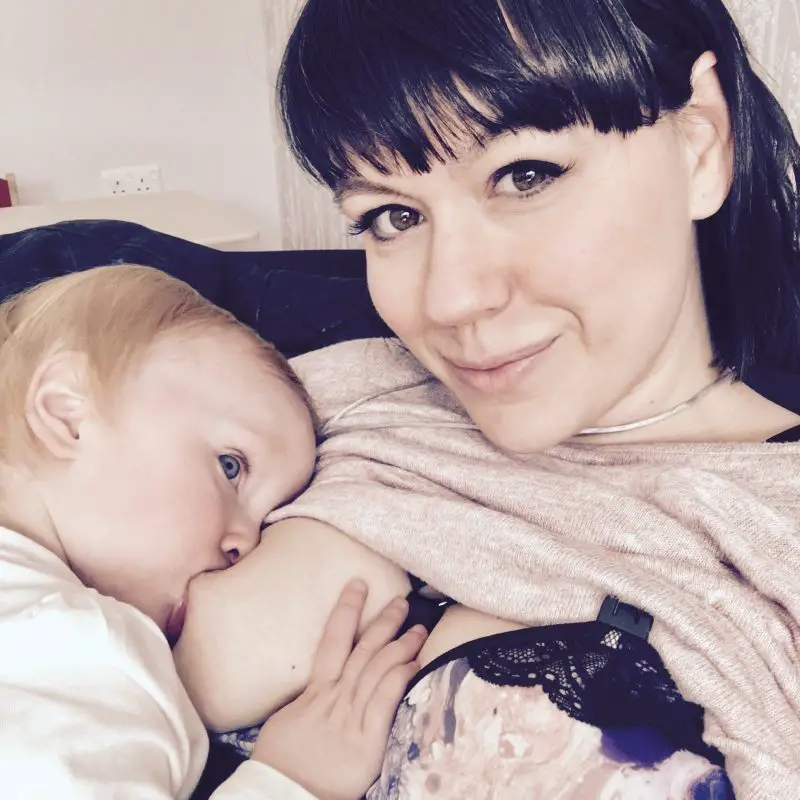 5. Get those close to you 'on board' with your plans
Nothing is more important than those close to you supporting you – both physically and emotionally during the early days of breastfeeding. Papa Ginge helped me immeasurably. From doing all the other baby stuff, like changing nappies, bathing the baby, wearing the baby in a baby carrier and pacing around etc. This meant I could just focus on feeding the baby when they needed feeding and resting when they didn't (rarely). Emotionally, there were lots of times that I was in tears because I was finding it hard and times that I wanted to quit. Having people who are close to you be there for you in those times is important. Talk to them before hand about how you want them to support you – things they should and shouldn't say. Nothing is worse than them saying 'why don't you just give them some formula' or 'they mustn't be getting anything, they are still hungry'.
Equally, don't let your partner cop-out and just say 'they want feeding again' whenever the baby grissles (this will infuriate you, trust me) without them really trying to find soothing methods that work for them.
Be careful with who you choose to take advice from. Double check the information you get. I had a few well-meaning people who gave me advice that they felt worked for them (usually around top ups/expressing) but actually could have been quite damaging to my breastfeeding attempts. If you do have friends and family who have successfully breastfed though, talk to them and ask them if they can support you. I'm sure they would be happy to and their support will be invaluable.
So that's a bit of a monster blog post for you but I hope you found it helpful. If you have any questions, don't hesitate to ask me in the comments and I promise I'll reply. Good luck – you've got this, you were made to do it!
If you liked this post on how to prepare for breastfeeding before birth, you might also like my ultimate guide to breastfeeding post that contains links to all the breastfeeding posts I wrote in my 7 years of breastfeeding my 2 children.
You might also like:
If you have enjoyed this post or found it useful, here are some quick and easy ways that you can support Nomipalony or say thanks: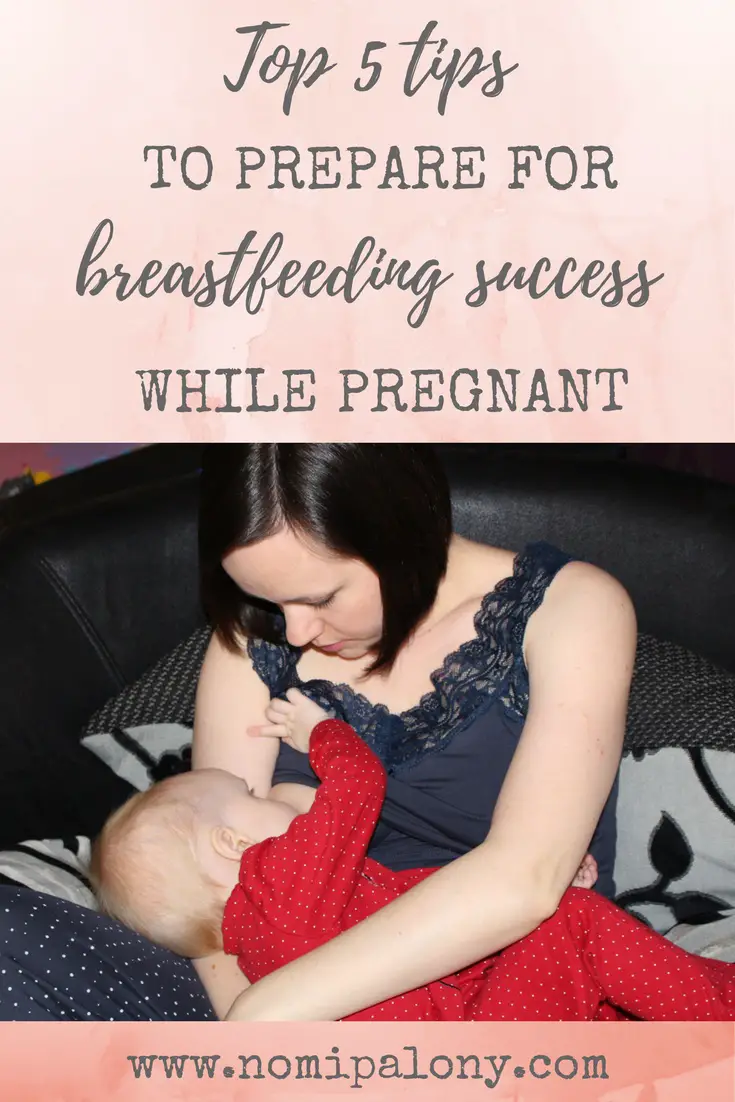 Disclaimer: This post contains affiliate links. These are always clearly marked. If you buy one of these items you will not pay any more but the retailer will give me a tiny amount of the sale as a thanks for sending you their way.
This post was first published 26 May 2017 and was last updated October 2023.