Whilst we do have plans to go camping at the Northumberland coast this summer, apart from that, I have little planned for the 6 week summer holidays yet. Eeek! I'm starting to panic a little! What I want to do is write a load of things we can do on to pieces of paper and put them in to jars – a jar for activities we can do when Papa Ginge is off work (we are a one car family), a jar of local activities that we can do when its just me, and a bad weather/day at home jar. Then I'll let the kids pick something out the jar on the appropriate day. Now I just have to find all the things to put on the paper. I'm fortunate that as a blogger that I'm friends with most our local top family bloggers in the North East. Naturally, I turned to them for advice on the best family days out in North East England to visit with children during the summer. Here are their top recommendations.
National Trust family days out in North East England
Caroline from Sprog on the Tyne says:
'We will be maxing our National Trust cards. Gibside is on our doorstep so we call in often. It's a great place to visit if you've got kids with a range of ages as the little ones love the huge play park and the older ones can test their balance on the low ropes course. They all love playing ball games in the fields.
We also call to Wallington regularly as we love the train play area.
I haven't been to Cragside in years so we're determined to get there this summer.'
I'm ashamed to say it but I've never been to a National Trust property and I'm 33 so I think it's high time! I'll be heading to these this summer, thanks Caroline.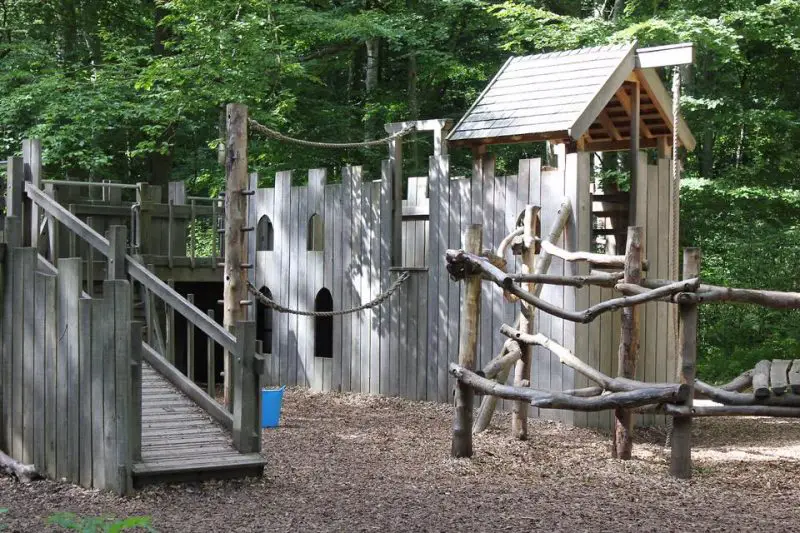 Family days out in North East – Newcastle City Centre
Samantha from North East Family Fun says:
'We'll be enjoying a free day out in Newcastle. I don't have access to our car most of the time and Newcastle is super easy to get to via public transport. We'll base our day out around what's showing on screen on the green – a FREE outdoor cinema. We picked up a picnic from the Grainger market last year and will probably do the same this year. Afterwards, we'll head to the Discovery or Hancock Museum and maybe the Quayside Seaside and Baltic too. It's pretty easy to enjoy a free day out and spend little or no money in Newcastle.'
As usual Sam has great suggestions, I think Lena (2) is a little too young for her to sit much at Screen on the Green but I love this idea for older kids, especially the picnic from Grainger Market. I'm going to be taking the kids to Quayside Seaside next week to meet some online mam friends of mine too.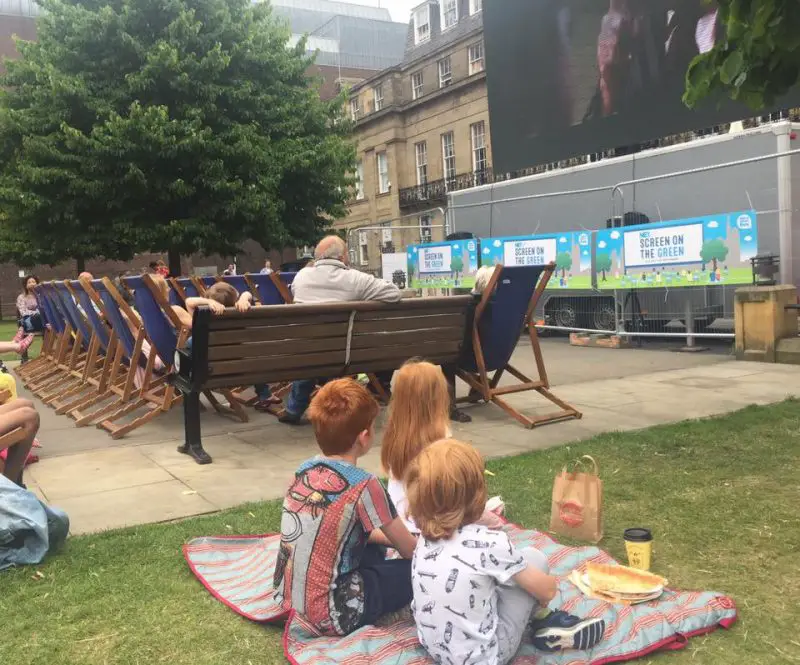 Family days out in North East – Beamish
Cat from Rock and Roll Pussycat says:
'We'll be spending lots of time at Beamish. our annual passes allow us entry all year round and there are loads of events on all summer'.
You can watch our family vlog of our trip to Beamish below
Family days out in North East at Summer – the Durham Heritage Coast
Debbie from My Boys Club recommends 'Durham Heritage Coast – it's lovely – accessible by car and public transport, rugged coastline, beautiful, few people and you can collect sea glass too.' I think you can see just how stunning it is in her photo below too.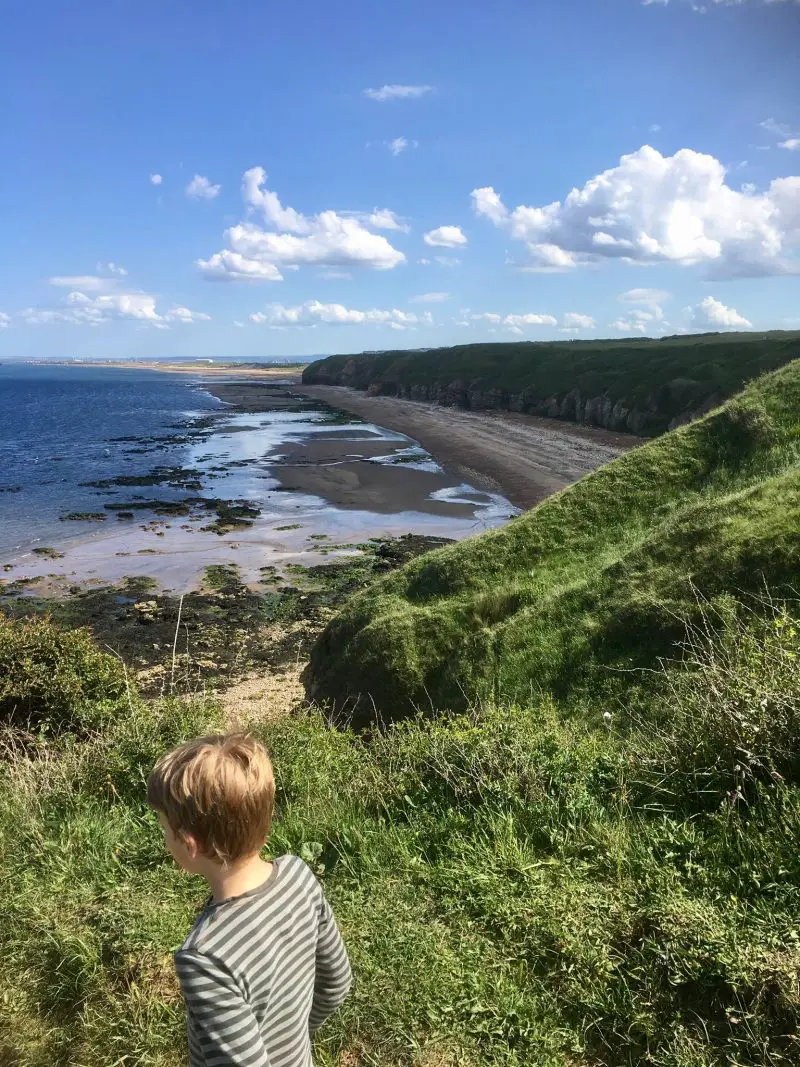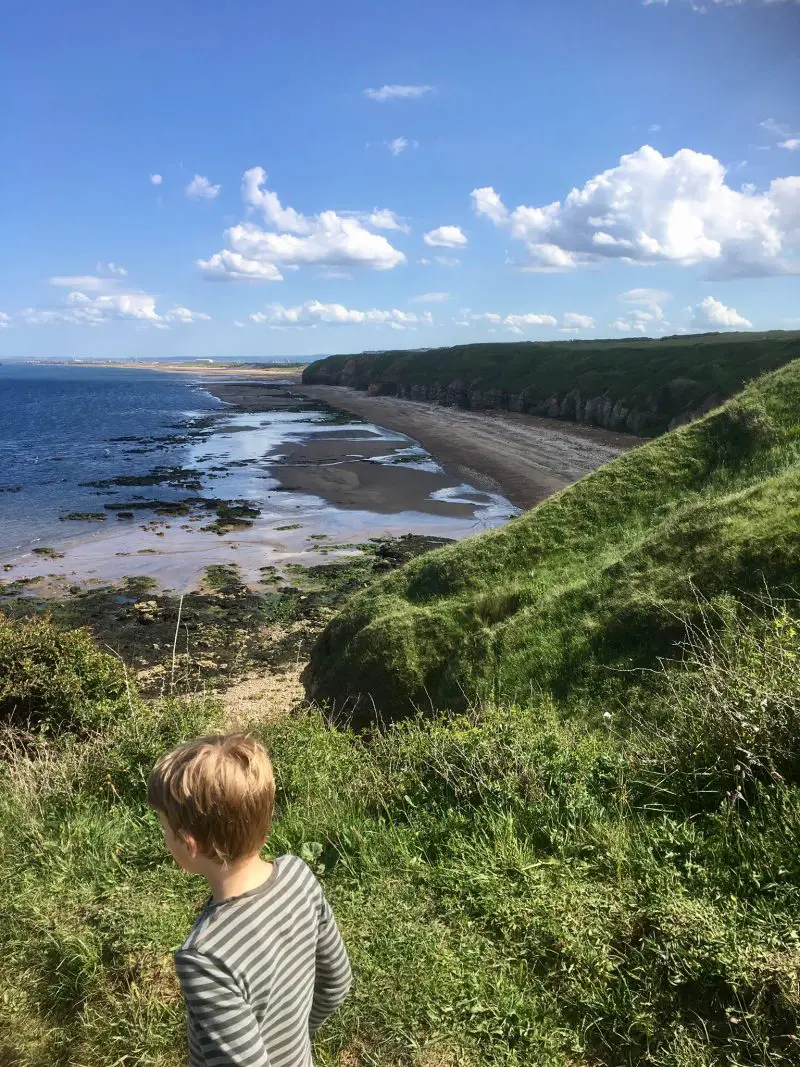 Hamsterley Forest
Deborah from Country Heart and Home says 'Hamsterley forest for us. So much to do including the Gruffalo trail and picnic areas etc.'
I love how grand the trees are at Hamsterley Forest, as captured below in this photo from North East Family Fun's visit there.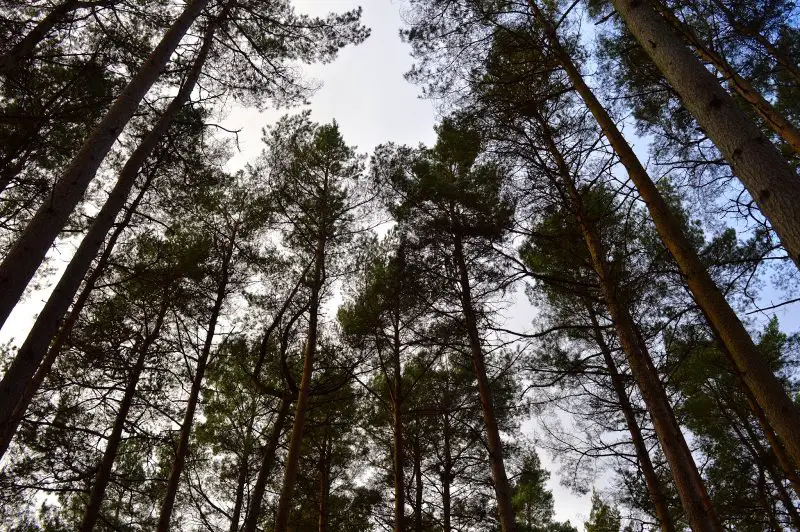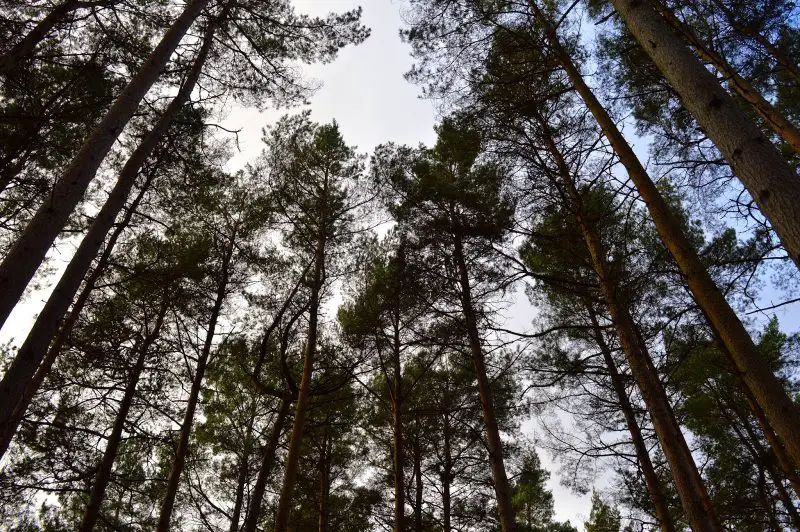 I used to go to Hamsterley Forest all the time as a child and haven't taken my kids yet so I'll definitely be adding this to our hit list this summer.
Hadrian's Wall
Steve from Big Stevie Cool recommends Hadrian's Wall.
'Hadrian's Wall is a good place to visit at any time of the year but even more so in summer. Chester's Roman Fort or Sycamore Gap are both good spots for a picnic and there are usually special events on for kids at Houseteads or Birdoswald forts where they can train to be Roman Soldiers.'
This is another place I haven't taken my kids yet so a great one to add to the list. I love the idea of taking a picnic too.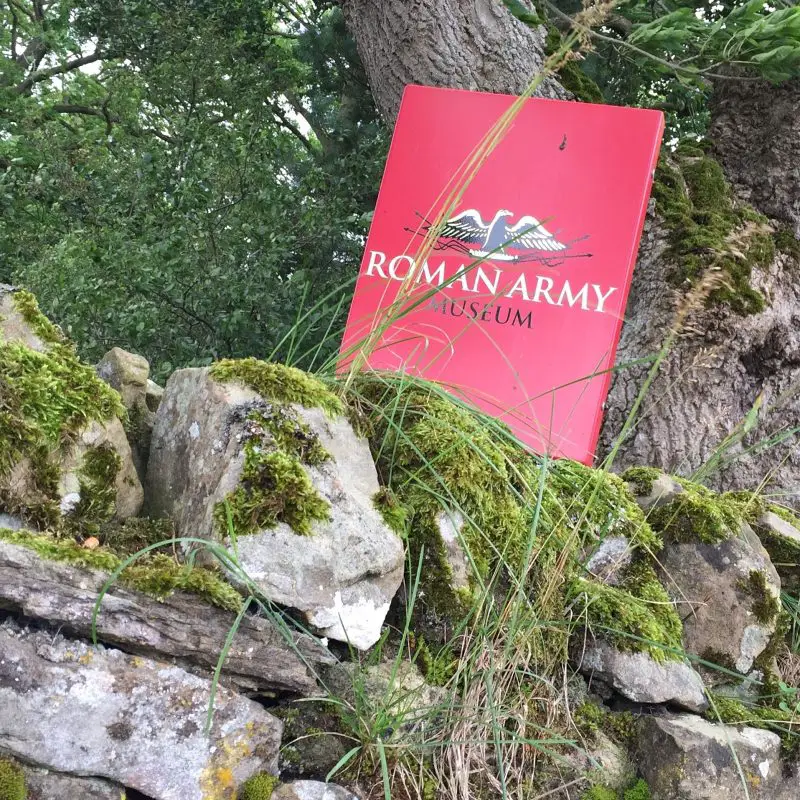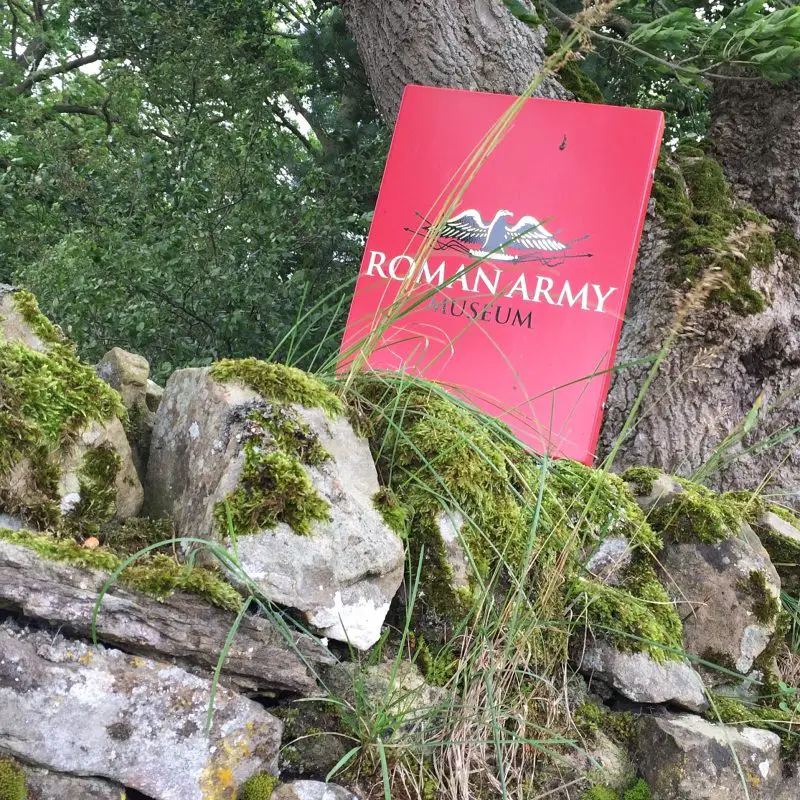 Preston Park
Finally, one from me. We love Preston Park near Stockton. It has so much to do with an open air museum (with a Victorian Street that precedes Beamish), a large adventure playground, a historic house with galleries, green spaces, a walled kitchen garden and orchard (you can get a bag of organic produce from the gardener for £5), a pop up beach, a skate park, cafe, donkey rides, a butterfly house, mini golf and a miniature ride on train. The site is also surrounded by the River Tees so you can go on a boat ride too. It's also incredible value with an annual family ticket for 2 adults and 4 kids for £5. They do regular family events too which are always well organised and fun so watch out for those. You can watch our family vlog of our visit to Preston Park below:
I think that's a solid little list of summer family days out in North East England. I'll be adding all these to my jars of things to do. Do you have any favourite places you like to take your family to in the North East at summer? Let me know in the comments so I can add them to my jar!
If you liked this post you might also like:
If you have enjoyed this post or found it useful, here are some quick and easy ways that you can support Nomipalony or say thanks:
Share this post with your friends  
Pop over to my Amazon Storefront to see what products I have been buying and loving from there recently, including my health and fitness products list.
Sign up to my mailing list 
Women can join my feminist Facebook group – the Nomipalony Freehouse