Ridiculous toilet queues for Harry Potter
I recently went to see the new Harry Potter and the Cursed Child Play at the Palace Theatre in London's West End and while the play was excellent there was something that pissed me off – the queue for the women's toilets.
Now the venue was sold out so it was obviously very busy but the toilet situation was ridiculous. At all times there was a huge queue to the ladies lavs.
Not once was there a queue to the men's toilets. I wanted to skip the queue for the girl's and head to the blokes but a last ditch attempt at decorum prevented me from doing so.
In one of the interludes, we only got to the front of the queue as the next act was starting. We had to pee as fast as we could and do only a cursory wash of our hands and rush back to our seats before the play restarted. As we sat back down, Papa Ginge, blessed with a penis was leisurely eating some haggen daz ice cream. Must be nice.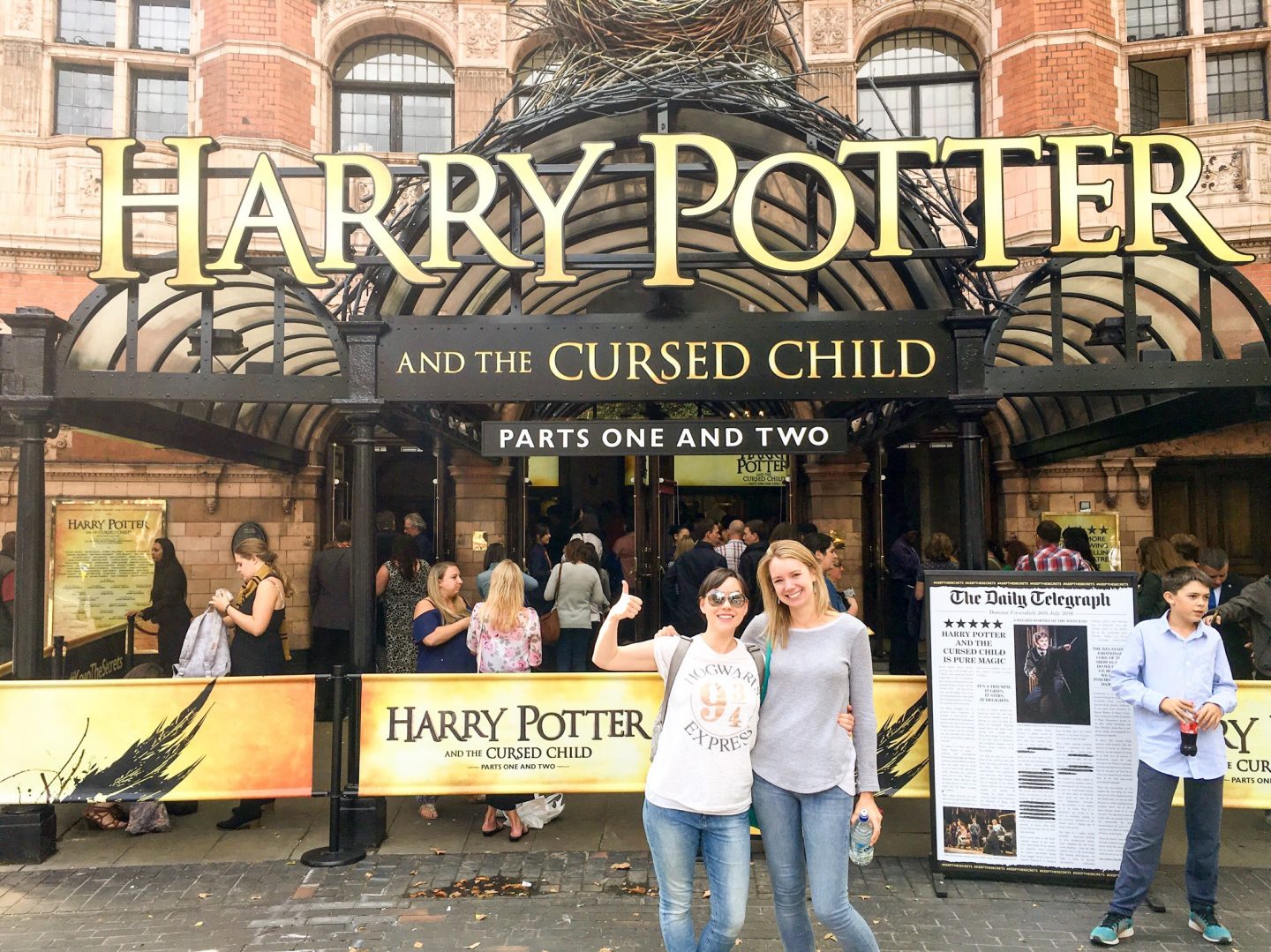 Ridiculous toilet queues all the damn time
As usual I let it go and then it happened again! I took my son to Disney Frozen on Ice at an arena and it happened again. My poor 4 year old could barely hang on long enough for the queue to go down. If his dad had been there he would have had no problem though, again, no queues for the blokes toilets. It's just not good enough.
Now this is nothing new. I bet every woman reading this has experienced this hundreds of times at nightclubs, gigs, cinemas, festivals, shopping centres, restaurants – you name it.  It even happens at work, no wonder there is a gender pay gap, we lose part of our working day queuing when we could be fighting for that pay rise. I bet some men have never queued for a toilet but I bet every female has. I asked the blokes I know about this and they all told me that they found it annoying having to wait for their female friends to go to the toilet. Each of them told me that they thought it took us a long time because we are doing our make up or something until I explained that is not why there are queues. The queues are for the use of the toilets themselves.
But what can we do?
Why haven't we addressed this by now? How does one go about fighting for toilet rights? It seems like a frivolous and unnecessary campaign on the face of it but it's the small indignities like these that women face on a daily basis that amalgamates into the larger latent discrimination big picture. When you take into account many of us are dealing with periods or post-partum pelvic floor issues (because again, doctors don't take women's issues seriously) then it adds insult to injury.
It seems like something that wouldn't be too hard to rectify if we demand the problem to be fixed. Surely there are some solutions to this issue that is stealing our valuable time and dignity? More toilets for women? Personally I would like to see gender neutral toilets, where both men and women use the same loos. It would not only solve this issue but would also help address the topical issue of transgender toilet rights that is always in the news and on social media lately. I would much rather share a bathroom with men than have to deal with lengthy queues and I would really like the trans-community to feel comfortable too. It's high time that toilets stopped being such an arse on for all.
Tell me in the comments if this has happened to you? Do you find it annoying? Do you have any ideas for how we can address it?
If you liked this post you might also like my inspiring feminist blog posts round up! 
If you have enjoyed this post or found it useful, here are some quick and easy ways that you can support Nomipalony or say thanks:
Share this post with your friends  
Pop over to my Amazon Storefront to see what products I have been buying and loving from there recently, including my health and fitness products list.
Sign up to my mailing list 
Women can join my feminist Facebook group – the Nomipalony Freehouse