If you follow me on my Instagram stories you will know that last week, I was having a little bit of a financial drama that culminated in myself and Papa Ginge spending two evenings sat in front of spreadsheets and heatedly debating our expenditure. I found this all emotionally exhausting if I'm honest. I've now vowed to not let our finances get so out of control again.
What happened
Since the last time we assessed our finances, our expenditure had just crept up and up without us even realising. In hindsight, we hadn't checked on our finances enough. The last time we assessed our spreadsheets (thrillingly sexy I know) was before Lena was born. Having a second child and then going on maternity leave, then returning to work and putting her in nursery meant that in the 2.5 years, there had been a number of substantial changes to our financial expenses.
We had realised that we kept taking out of our (small) savings constantly and at first we thought it was because we had a lot of bigger expenses. We had taken a loan out on our car, we had Christmas, then Lena's birthday, then our trip to London for the UK Blog Awards in April, our living room renovations, a trip to Manchester for the Blog On conference and weekend at Flamingo Land. It was always something and we thought that it was just that, combined with having kids in childcare that was causing us to be short all the time.
Analysing our expenditure
However, looking at our income and expenses it is clear we are spending too much on things we don't NEED. Especially Papa Ginge. He's spending lots on his lunch and coffees and treats each day at work. I half-heartedly asked him if he had a gambling problem or a second family because I don't understand how he's been spending so much money.
We have been spending way too much on fast food, takeaways and eating at restaurants – most of our disposable income has been going on this. (As an aside, could you guys tell me how much you think is reasonable to spend on eating out/takeaways a month as this is still a bone of contention between us).
When Papa Ginge has been popping to the shop to pick up bread and milk he also picks up a load of naughty treats that bumps up the bill. We had just lost our way for too long. The result is that our savings are now less than half of what they were which saddens me. All we can do now thought is rectify it, learn from it and be better going forward.
How to rectify the issue
I asked my Facebook followers how they manage their finances and how they keep their finances fair.
It seems that most people just have one joint account and everything goes into and comes out of that account. I'm not sure that would work for Mark and I though. As a feminist I want to retain some financial independence. Also, I don't want to pore over Papa Ginge's bank statements (although perhaps I should!). Plus, I want us to be able to surprise each other for birthdays and Christmas which we couldn't do if we shared only one account. We have always had our own accounts, plus a shared joint one. We work out what our joint bills should be and we both put half that amount into the joint account to cover our expenses. Then what was left from our salaries was our own to spend and save. Problem is we weren't saving and the joint wasn't covering the expenses so we were taking from our savings to cover the shortfall. Ugh, heavy sigh.
Fairness
Also, for a long time, I've felt that it wasn't fair on me. For the past 5.5 years, I've been paying the same into the joint account as I did when I was working full time and earning the most. Despite having had two maternity leaves and going part-time. So half of our bills would decimate me but Papa Ginge has had more to play with/waste.
Following the responses from my Facebook question, I decided that we needed to work out what percentage each of our earnings contributed to our total. Going forward, this will be the amount each of us puts into the joint account. The child benefit payment goes to me which bumps my income up a bit. It worked out the Papa Ginge brings in 57.5% of our income and I bring in 42.5% of our income. Re-calculating all our bills to reflect this seems like it will be much fairer going forward.
What we are doing going forward?
We have both agreed a set amount that we will both get after bills for spending as we see fit. It is the same amount each. The rest of the money we will save, so Papa Ginge will save slightly more than me but we will both have the same disposable income. This seems fair. If we stick to it, it will make me very happy – and will have almost made the drama worthwhile.
Changed banks
We are also moving our bank accounts. My old bank kept charging me £6 each time I went into my arranged overdraft – even though it was purely a cash flow issue between my accounts and the overdraft was there for that reason. So we've used a switching service that we will get cash back for and have moved to a bank that won't change us anything for going into our arranged overdraft. I'm also currently researching the best ISAs as the ones we are using are rubbish! So once I've found the best rates I'll be moving that too. I think I should maybe make it one that we can't access easily either to prevent us from stealing out of it.
We are now going to review how its working once a month. We aim to stay on top of it better – make adjustments where required. Once we have a system that is working then we can move to 6 monthly reviews.
So please learn from our lesson and check yourself before you wreck yourself (do the kids say this). Have a look at your expenses and check you are on the right path! If you're a self-employed parent and need to complete a tax return then be sure to make use of this free tool to calculate your Tax return liability or repayment.
How do you manage your finances since having kids? How much do you spend on takeaways/eating out a month?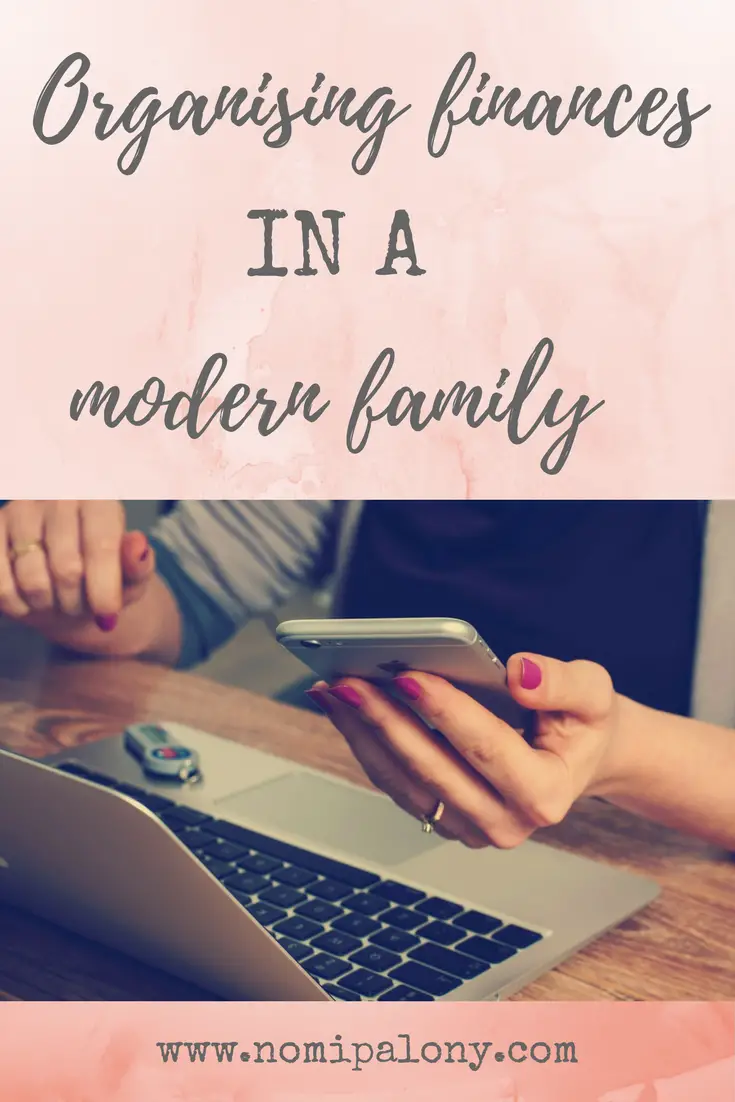 Disclaimer: This is a sponsored post.