It's time for the latest instalment in 'funny things my kids have said lately'. This is getting even funnier to me now that my youngest is talking lots more. The conversations they have (when they aren't bickering) are hilarious to listen to. Here are the top 12 things they've said lately to make me laugh…
Lena (3) said she wanted to ride a camel. Arlo (6), thinking the humps were like pregnant bumps said 'You can't ride a camel, you'll squash the babies inside'. All together now, awwwwww.
Arlo 'I'm a genius aren't I?' Me 'do you know what that means?' Arlo 'no'. Irony. He then repeatedly hit himself in the head with a toy and said, 'Look at me hitting myself in the head'. Yes, quite the genius.
Arlo 'meany, meany, miny, mo'
Arlo on hearing himself in one of my Instagram stories 'Why do I sound like an old man?'
Arlo 'We need a pig axe' (aka, pick axe). He was also having none of us correcting him on that so remains convinced it is a pig axe. Quite a gruesome visual there son.
Arlo on a packed 5pm commuter train, as the only kid, sat on my lap, proudly declares 'Mammy, I just did TWO pumps on your legs'. They were the silent but deadly types, as those around us sniggered, the woman beside me recoiled and looked highly aggrieved.
Arlo on seeing teletubbies for the first time in ages 'Did they kill a baby and then put its face on the sun?'. Errrmmmm.
Arlo brought home some cress he had grown in cotton wool from School. Lena saw it and excitedly said 'it's snow, it's snow'. Cuuuuttteee.
I was talking to Arlo about the royal wedding and asked him if he knew we had a queen. He replied nonchalantly 'No, I didn't. I've never met her'.
On the train with Lena. The tannoy makes an announcement. Lena, used to our Amazon echo says 'Alexa says next stop now'.
We were play sword fighting and I said 'en garde'. Arlo returned the blow and shouted 'Honk hard'.
Arlo's Father's Day card to Papa Ginge 'I love you because you let me go to granma's'. Apparently the only good thing about his dad is when he gets to leave him to go elsewhere.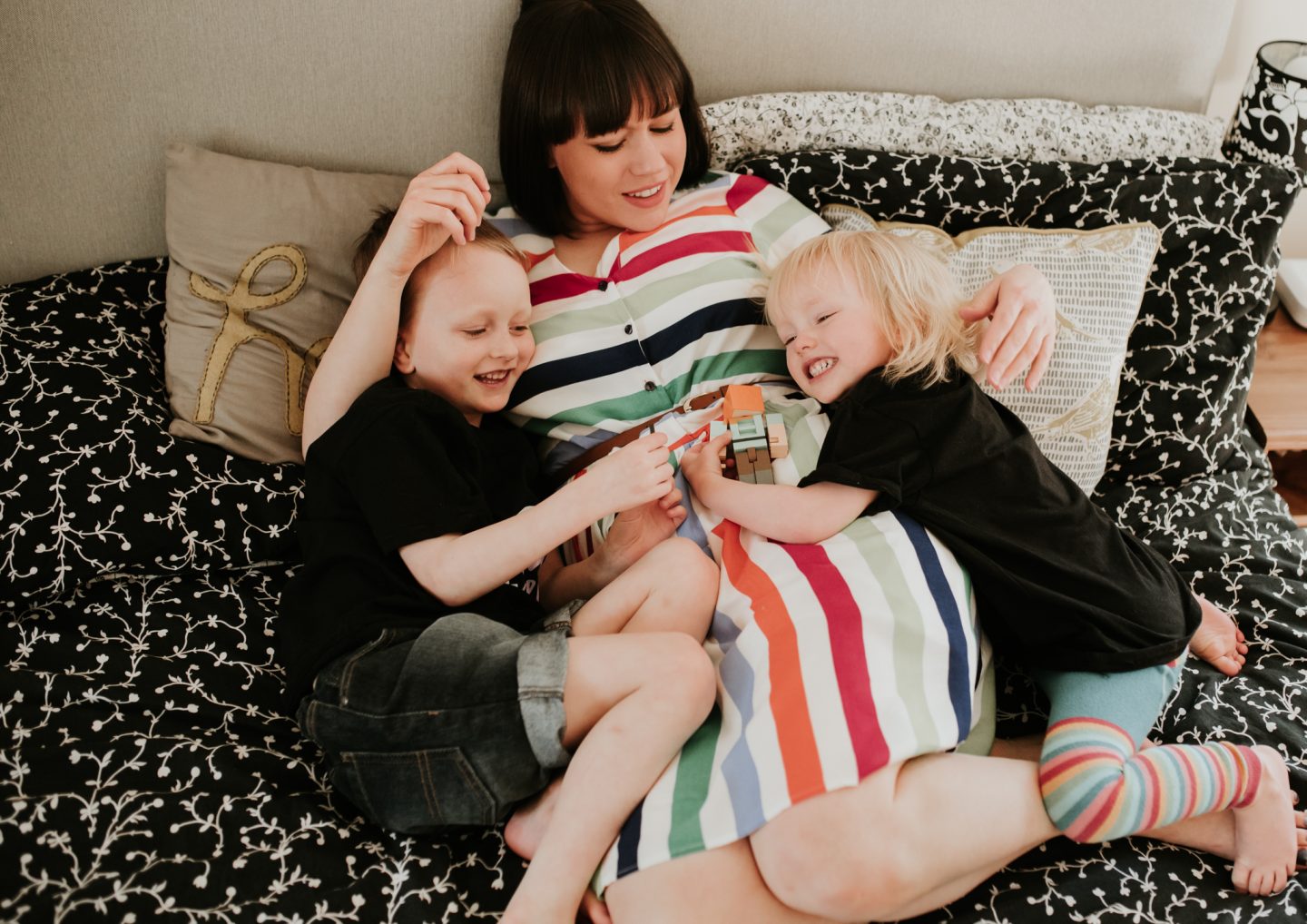 If you liked this then don't forget to check out my previous 'funny things my kids have said lately' posts here, here, here and here.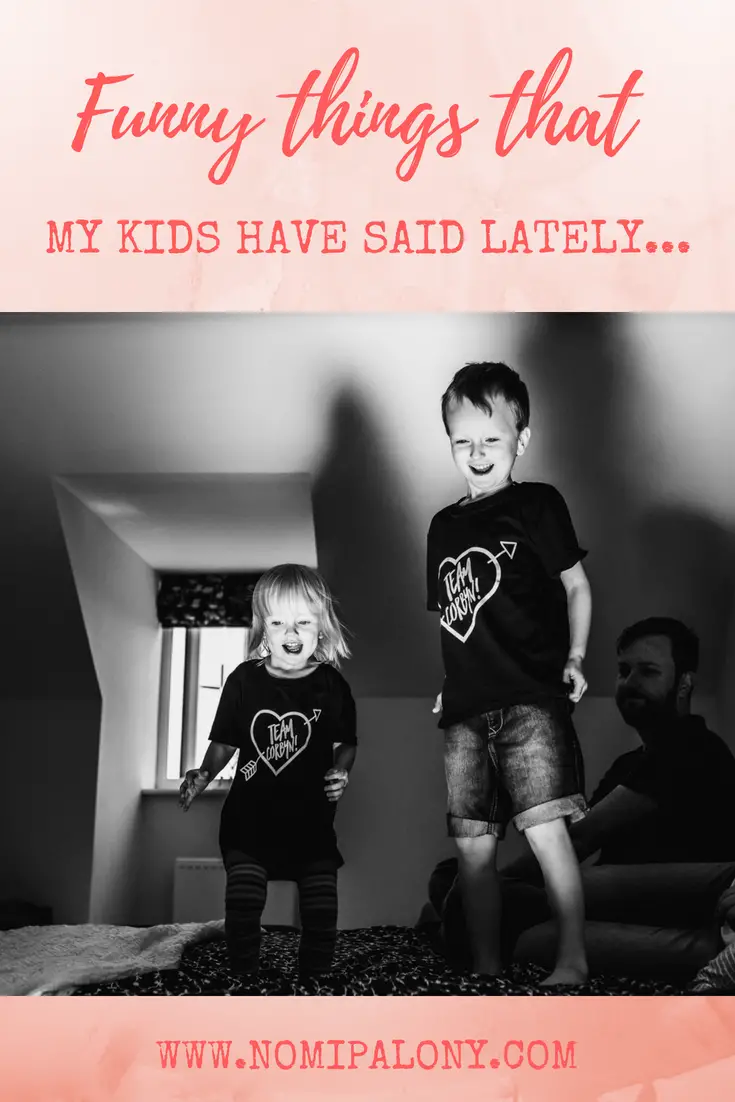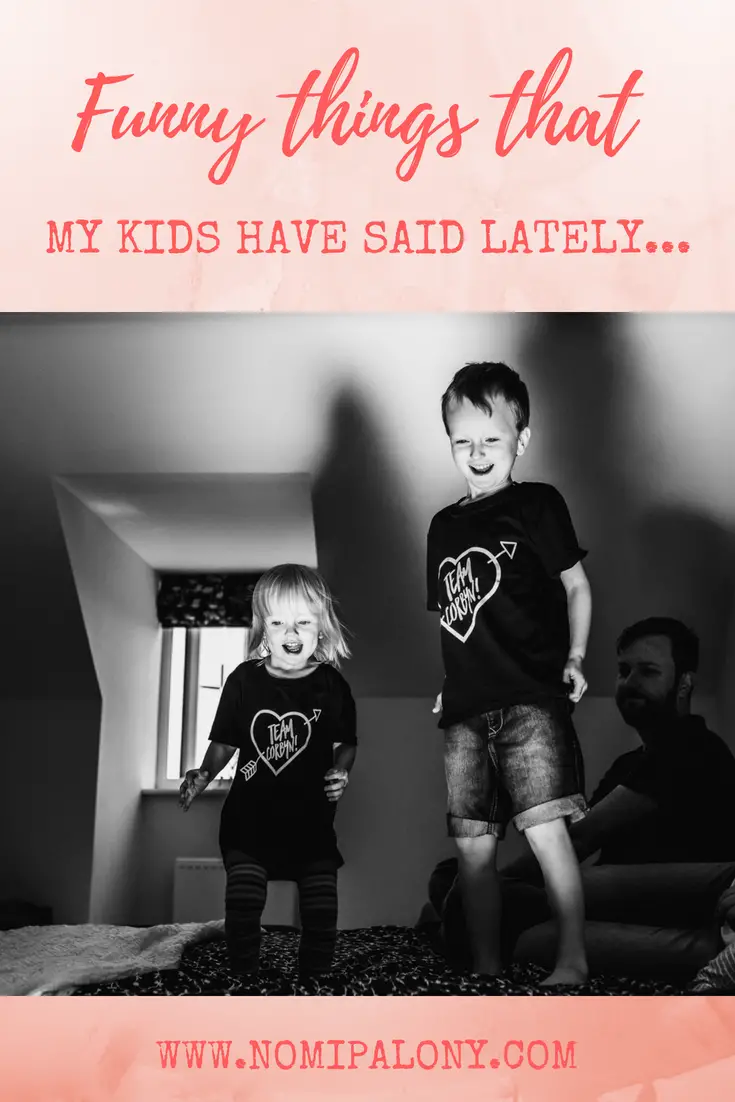 Disclaimer: Photographs kindly gifted for a previous blog review by North East photographer Fiona Saxton. Kid's Corbyn T-shirts kindly gifted by Kitty's Prints. For my full disclosure policy, please see my about page.