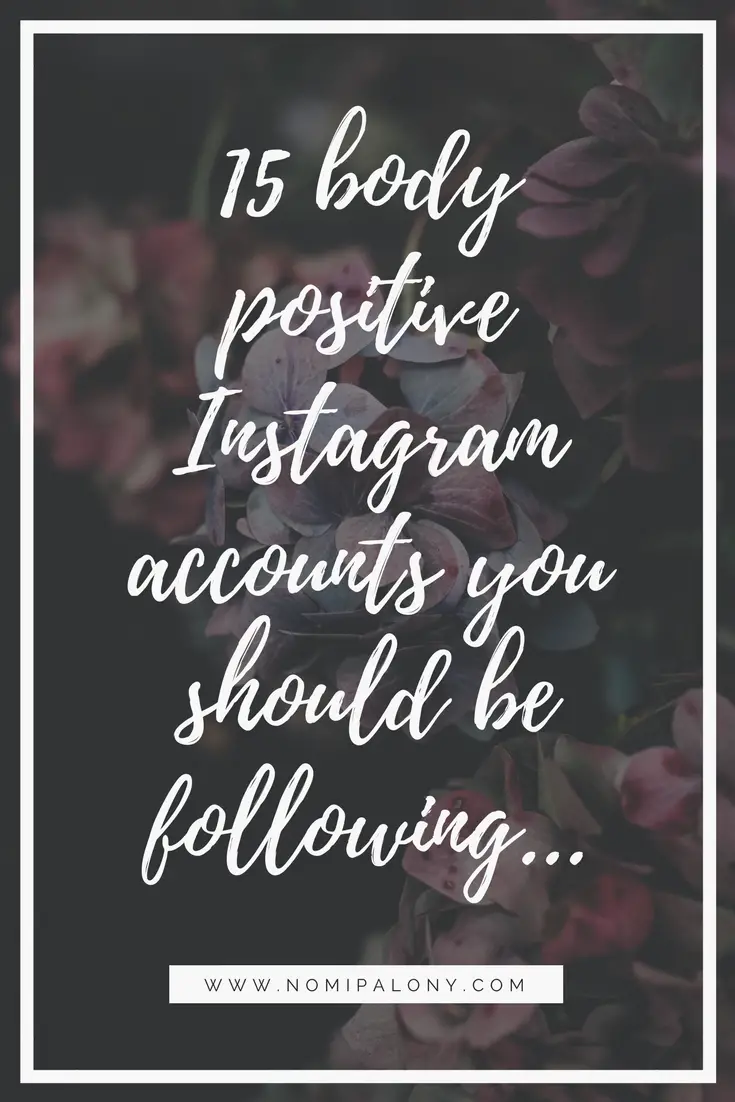 Since we've been born, all of the media around us has pushed one body type on us – able bodied, white, low body fat. It's impossible to avoid. I've spoken before about how representation matters and that's one of the great things about social media. We now have the opportunity to fill our social feeds with body types that were previously not shown in mainstream media.
The more you see different body types, and indeed, bodies like your own, in a positive light, then the more you will learn to love your own body. It's so much easier to see the positive on someone else's body, and harder to see it in yourself. If you see someone your size loving their body and owning their look and their life, then the more you can start to see that for yourself. And I can't remember who said it (but they were so right), in a world that tries to constantly tell you how you should be better (usually so a bunch of old white men can sell you the solution), truly loving yourself is one of the most radical acts of defiance you can take.
So today, as part of my ongoing body confidence series, I'm bringing you 15 body positive Instagram accounts that I think you should be following:
Body Posi Panda is absolutely top of my list and is a daily inspiration to me. Her book (affiliate link) is excellent. She writes intelligently but is accessible. I wish I had her wisdom when I was her age, hell I wish I did now. She has battled eating disorders and nearly died and now loves her body and has rejected diet culture in a really inspiring way. Her feed is unicorn colourful. Her don't hate the shake videos where she rocks out in her underwear and celebrates any jiggles, gives me life. If you aren't following her already then I feel sorry for you. Get on it.
Another young woman who is wise beyond her years is Chidera from the Slum Flower who is fiercely empowered and leads the worthwhile movement 'saggy boobs matter'.
Taynee from Grrl Gang Art makes the most beautiful body positive and feminist art. I own a couple of her pieces and am always after more.
Body positivity is celebrating your body in its natural form, loving yourself as you are. A big part of that for me personally is not conforming to societal ideals of hair removal purely because you've been conditioned by it to find your natural body hair gross. Pit Angels shows off hairy pitted babes and seeing all these beautiful pit kittens helps me to find my hairiness beautiful too.
Likewise, Happy and Hairy is a breath of fresh air. We really need to take some time to look at her and accept that hair isn't gross on women and attractive on men, that it's truly ok for men or women to own their natural hair. Hairier women shouldn't essentially have to be taxed (emotional, time, money and pain) for being more hairy than the beauty myth wants them to be.
Saggy Sara is a 21 year old Finnish woman. She has a more slim body but I love her Instagram versus reality shots.
Following seeing a post in the media outlining what each Kardashian weighed, actress Jameela Jamil set up the account 'I weigh' to celebrate women's achievements other than what the scales say.
Erika Hart is a cancer survivor and sex educator who proudly shows off her mastectomy scars. She's a fierce knowledgeable intersectional feminist and I learn a lot from listening to her perspectives.
Nourish and Eat promotes body acceptance with wise quotes, memes and advice that rejects diet culture.
Nat from Style Me Sunday is gorgeous, stylish and shows off parts of her body that the mainstream media might not but the rest of us can clearly see the beauty. Her Friday Finger posts are feisty and fun too. Dreamy feed, fab attitude.
Love Disfigure is a child burn survivor and showcases 'non-conforming' bodies, especially those with scarring and skin conditions.
The Feeding of the Fox is an inspiring disabled woman's journey through weight-loss, eating disorders into radical body politics and non judgmental compassion.
Dana from the Do the Hotpants has a feed full of diversity and body acceptance. It's a great feed to just go to and learn.
Anti diet riot club is a relatively new account all about rejecting diet culture and they are holding what look to be some kick ass events in London. Also their logo is goals.
Last but certainly not least is Watch Shay Slay who describes herself as 'One Whole Lot of Trans-Fat'.
Please go follow these wonderful women and fill your feeds full of diverse bodies of all colours, shapes and sizes. I'm always on the look out for new 'bopo' accounts so please leave your favourites in the comments for me to go follow. I had another 30 for this post but it was getting too long so if you gals like this post then let me know and I'll do another in the future.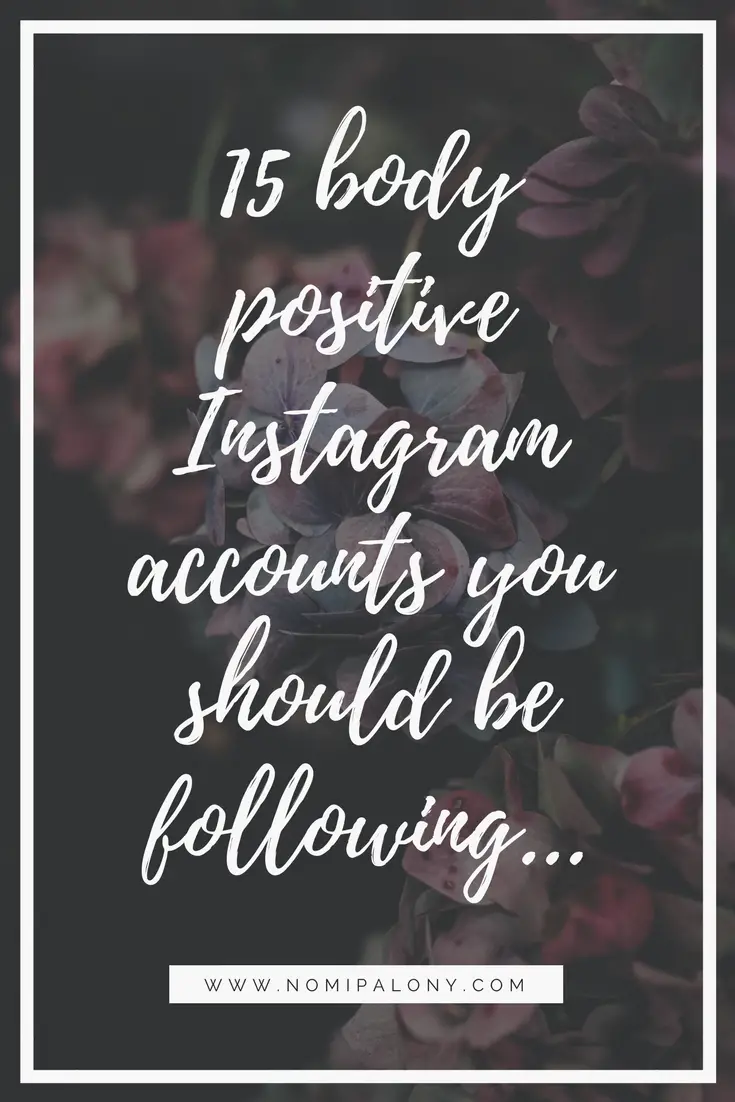 Disclaimer: This post contains an affiliate link, as always, it is clearly marked. If you buy anything through this link then you won't pay any more but I will receive a small referral fee. Thank you.
Never Miss a Post
Click here to subscribe to our mailing list