I don't know about you but since Christmas, my house has felt a bit messy and a little harder to stay on top of. With the start of a new year and spring coming, I've felt eager to take control of the house and get it freshly organised so that it works for our growing family. 
Since returning to school and work, mornings have been a particular issue. I was keen organise some key areas – namely wardrobes, drawers and our bathroom to help us get up and out of the house a bit easier and quicker.
We had so much success with our recent hallway renovation project with IKEA that I knew exactly where to go to get us shipshape again.
I knew we wouldn't have to spend a lot of money to buy some carefully planned storage and easy home organization items to create a home that works better for everyone in our household.
Read on to find out how we took back control of our mornings for only £51.75 with IKEA organisation hacks.
IKEA organisation hacks – Children's wardrobe
My first project was the children's bedrooms. I wanted to organise their wardrobes and drawers to enable and empower them to get dressed on a morning without needing too much assistance from us.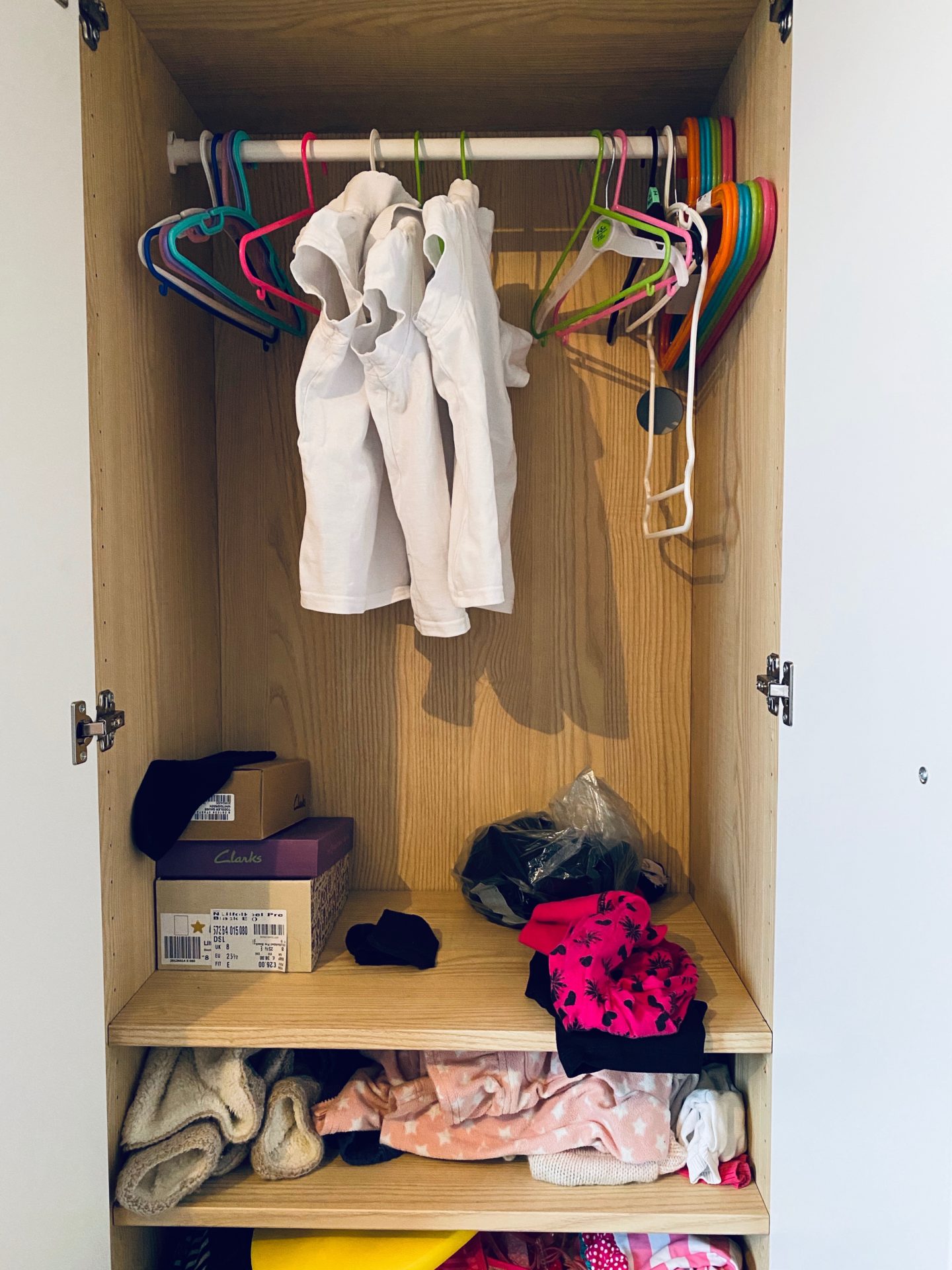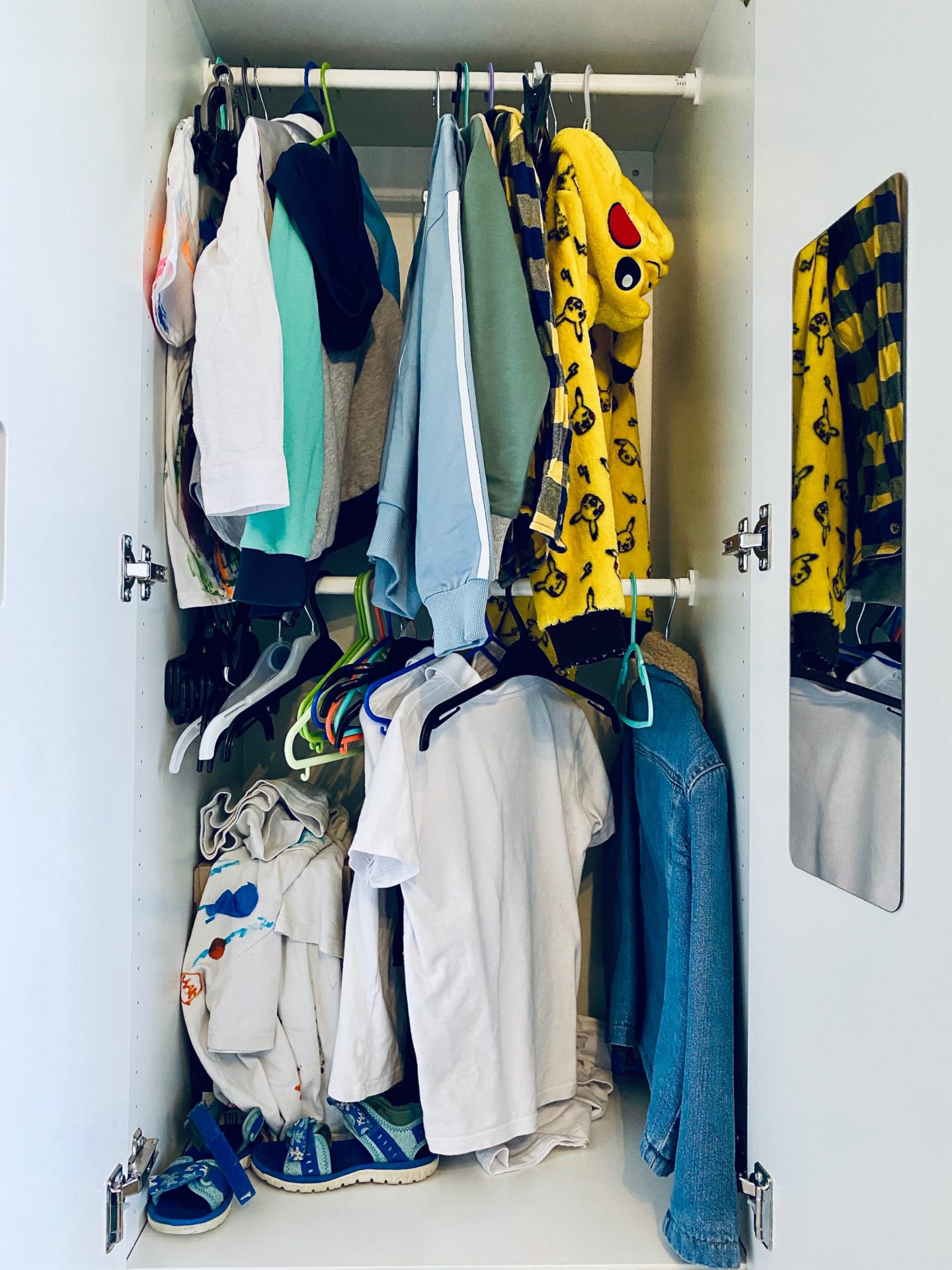 I bought two of the STUK hanging storage with 7 compartments. These are only £7 each!
Both of my children already have IKEA STUVA wardrobes. My IKEA organisation hack is that I will add an entire school uniform, including underpants and socks into one of the compartments so that each day, the children can simply grab what's in the compartment and get dressed (she says simply like she's never had children before, I hear you laughing). When one day has been used, I'm moving the top set down so they can grab them easily.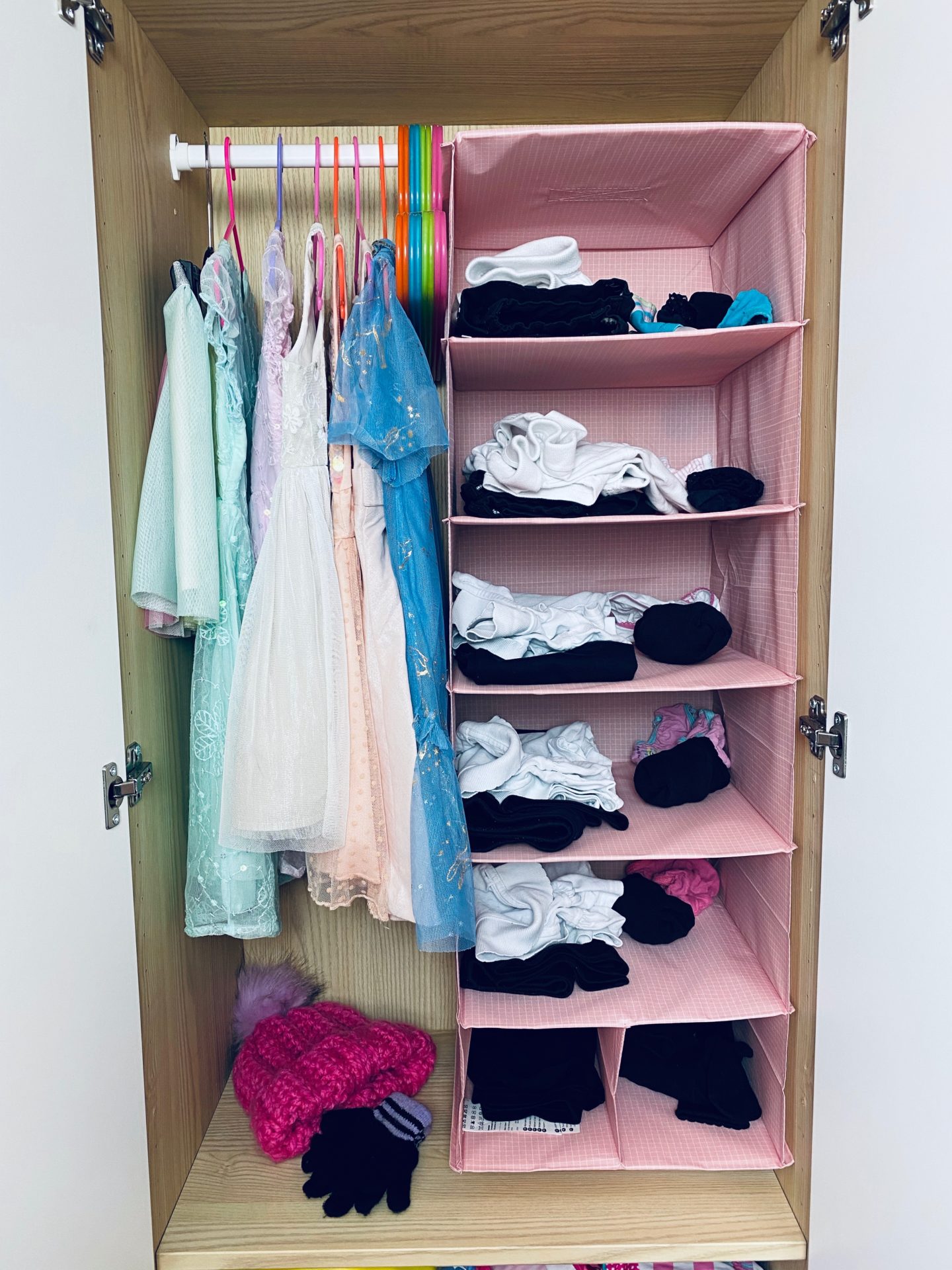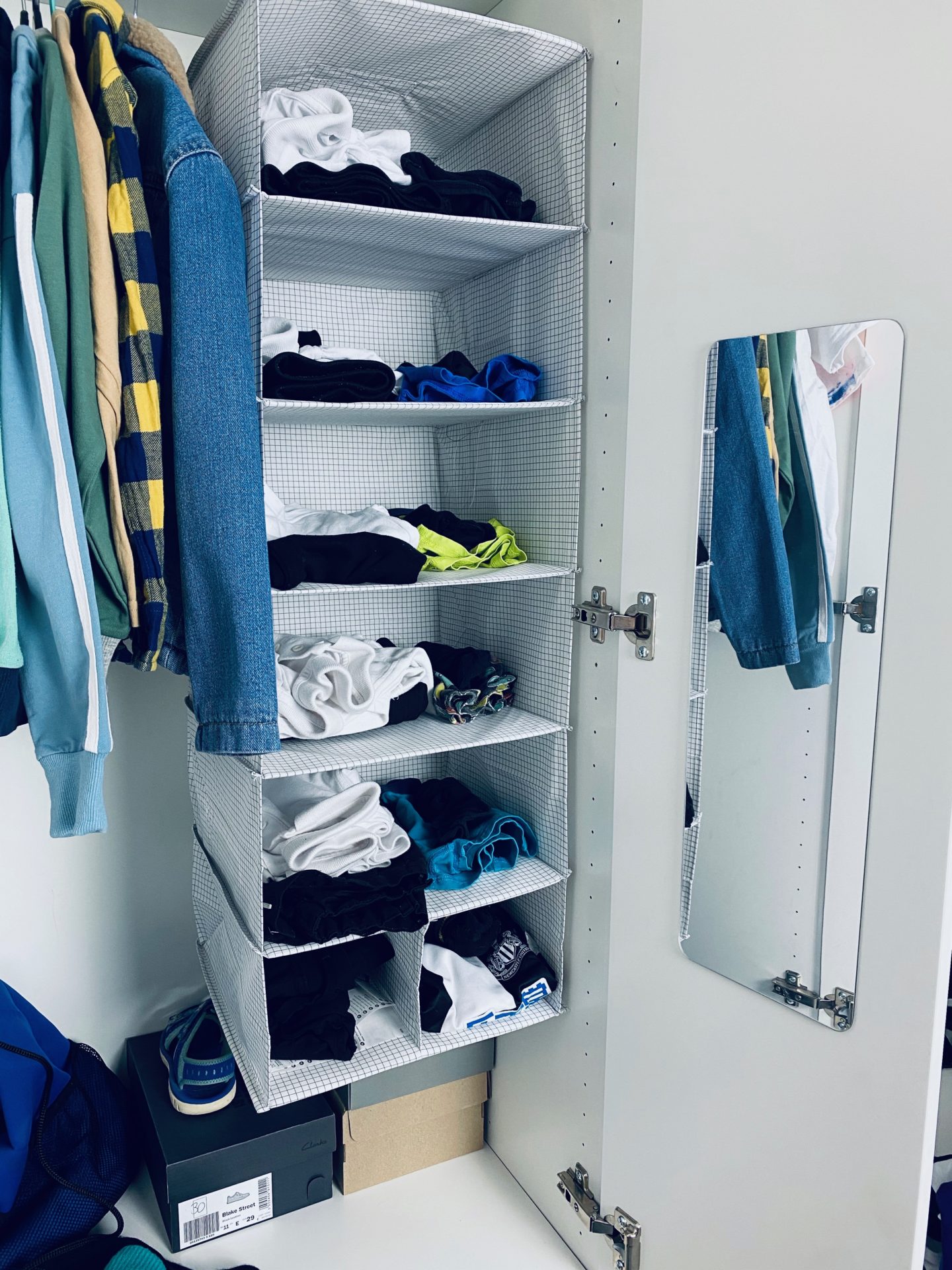 I'm hoping this will help us to get organised and out of the door faster in the busy mornings.
The other benefit of this is that we can now easily see if we are short of any uniform for the week so we can get a wash on in good time. I haven't added the school jumpers for the purposes of this blog post as we don't show their school colours online but rest assured it all fits fine. In the bottom two compartments, we have added PE kits and spare socks etc.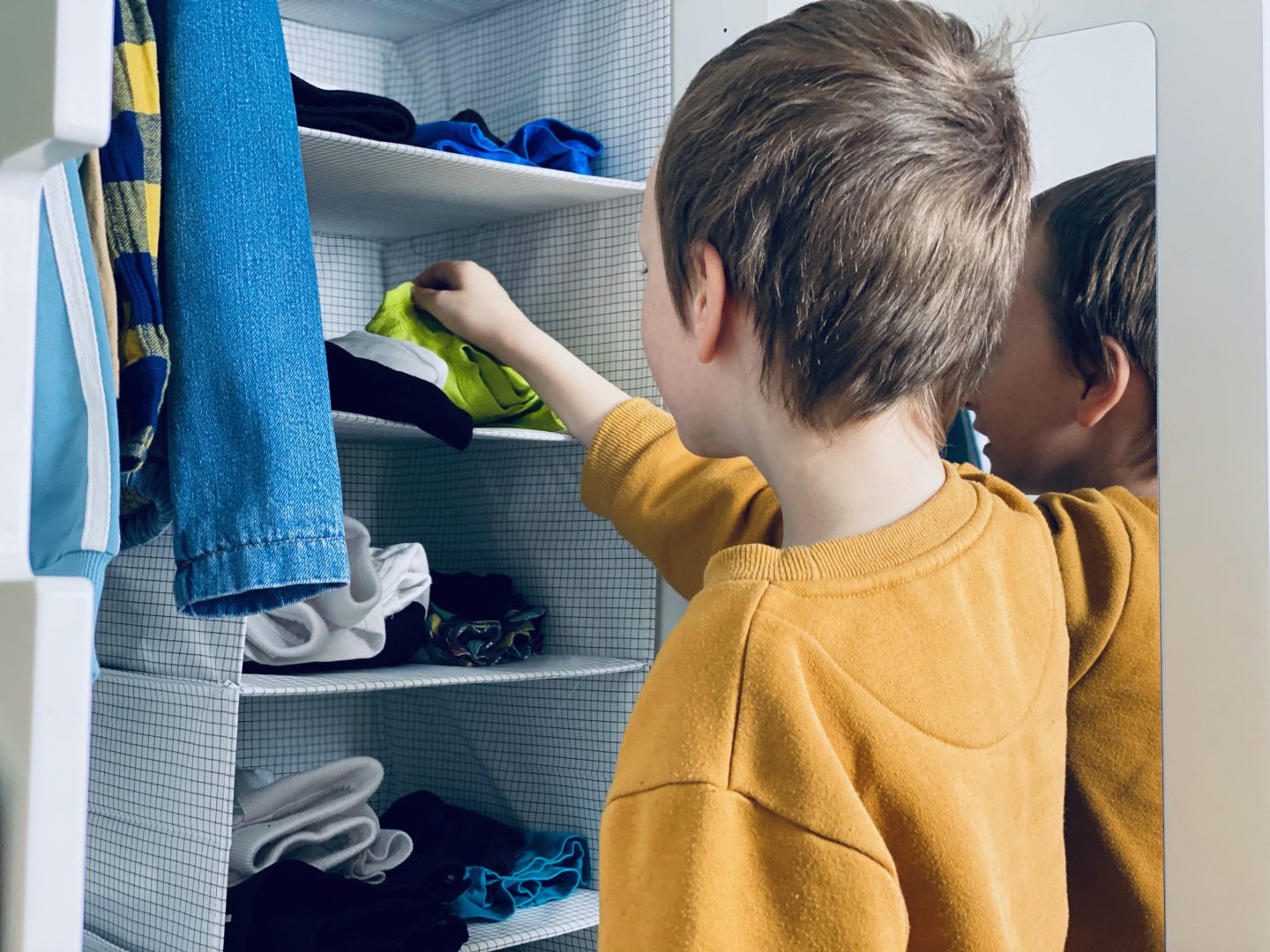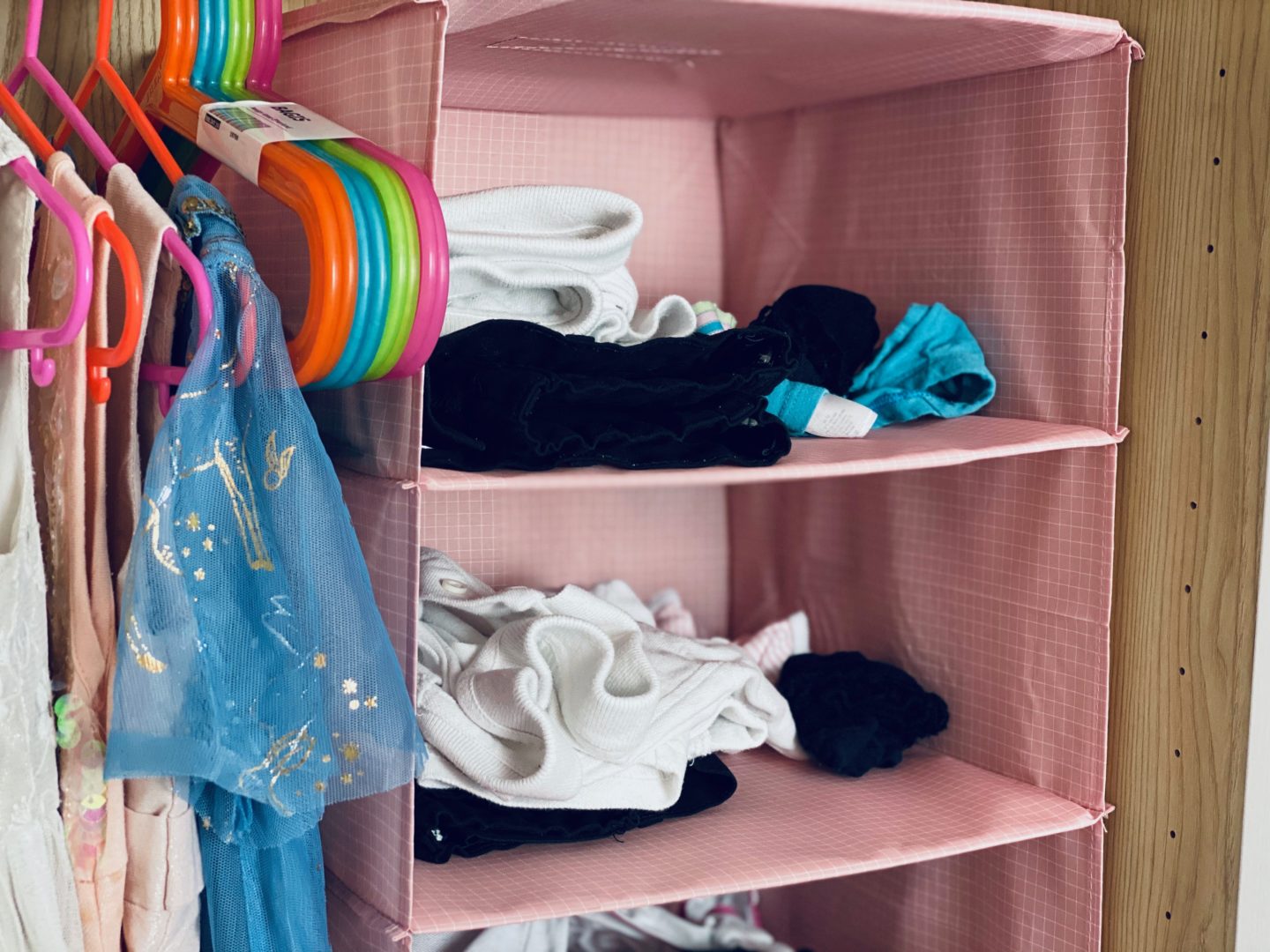 Children's drawers
So that's the wardrobes sorted for school mornings but we all know that it isn't just school days that it's a battle to get a 4-year old dressed.
Lena's drawers have become overwhelming for me, never mind her.
She is fortunate enough to have older cousins who are girls so benefits from lots of hand me down clothes. The only downside of this is her drawers had become full of lots of clothes in various sizes and had become a little unwieldy (to put it mildly, we could barely shut the doors).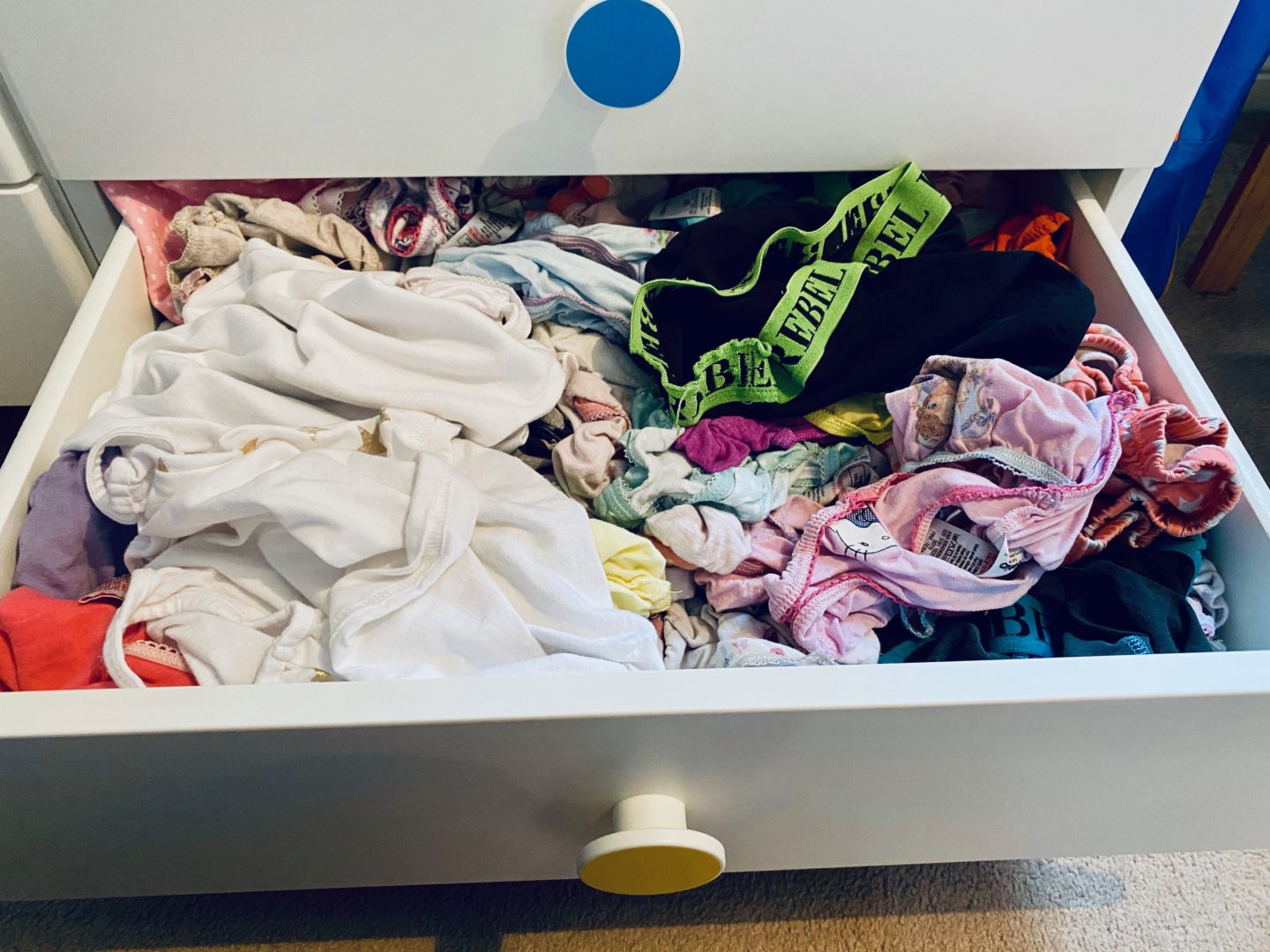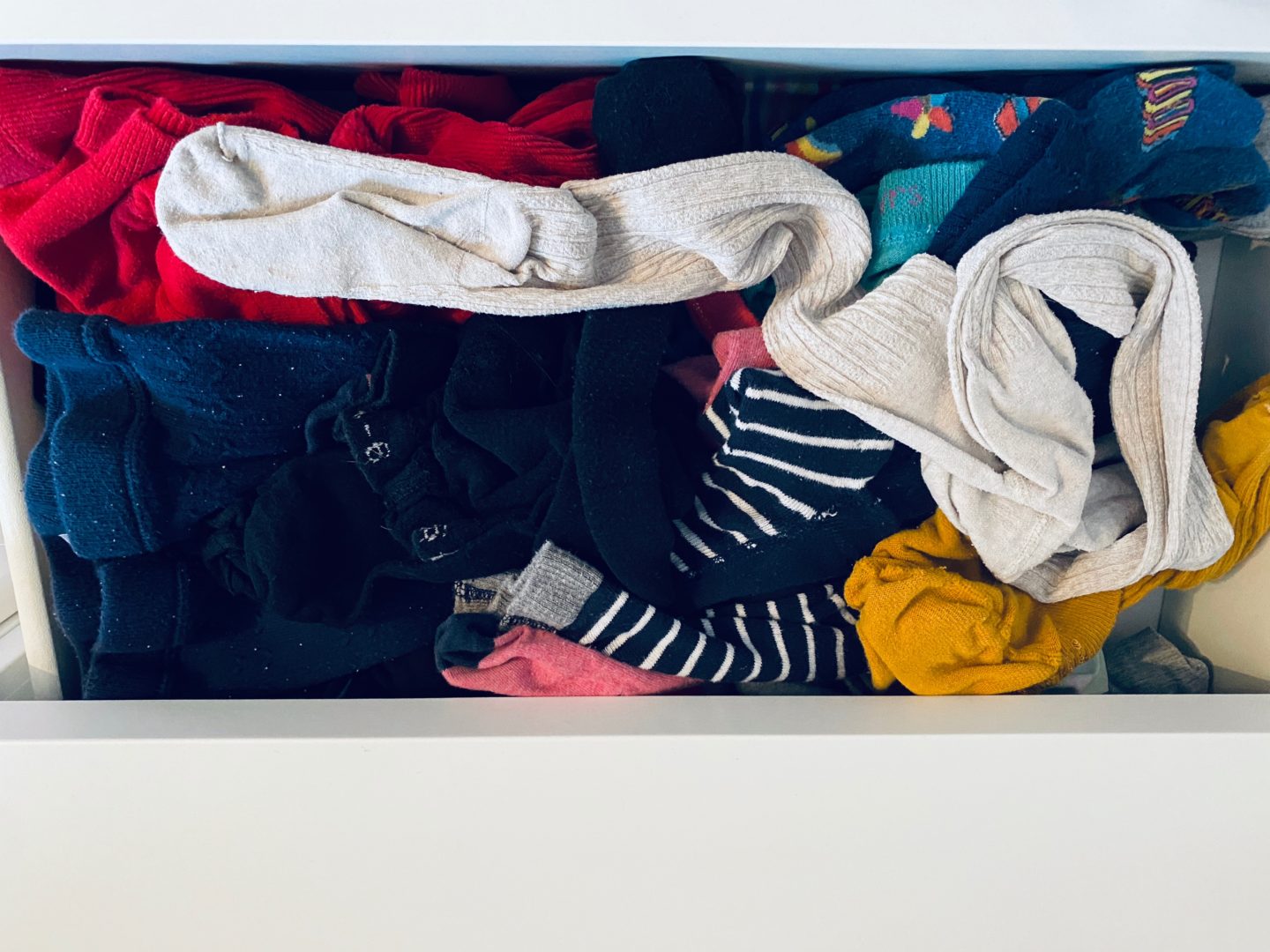 I thought enough is enough and bought 3 sets of STUK drawer organisers to go in her IKEA STUVA drawers. Like the wardrobe hanging compartments, we got these in the lovely pale pink colour which she loves!
This enabled me to go through all of her drawers and clear out anything that's too small or shabby and organise them into helpful categories.
Already Lena is using the new compartments and taking more ownership over dressing herself as a result. Not bad for £5 each eh?! I'm personally so relieved that I'm not going to be battling those disorganised drawers every day now.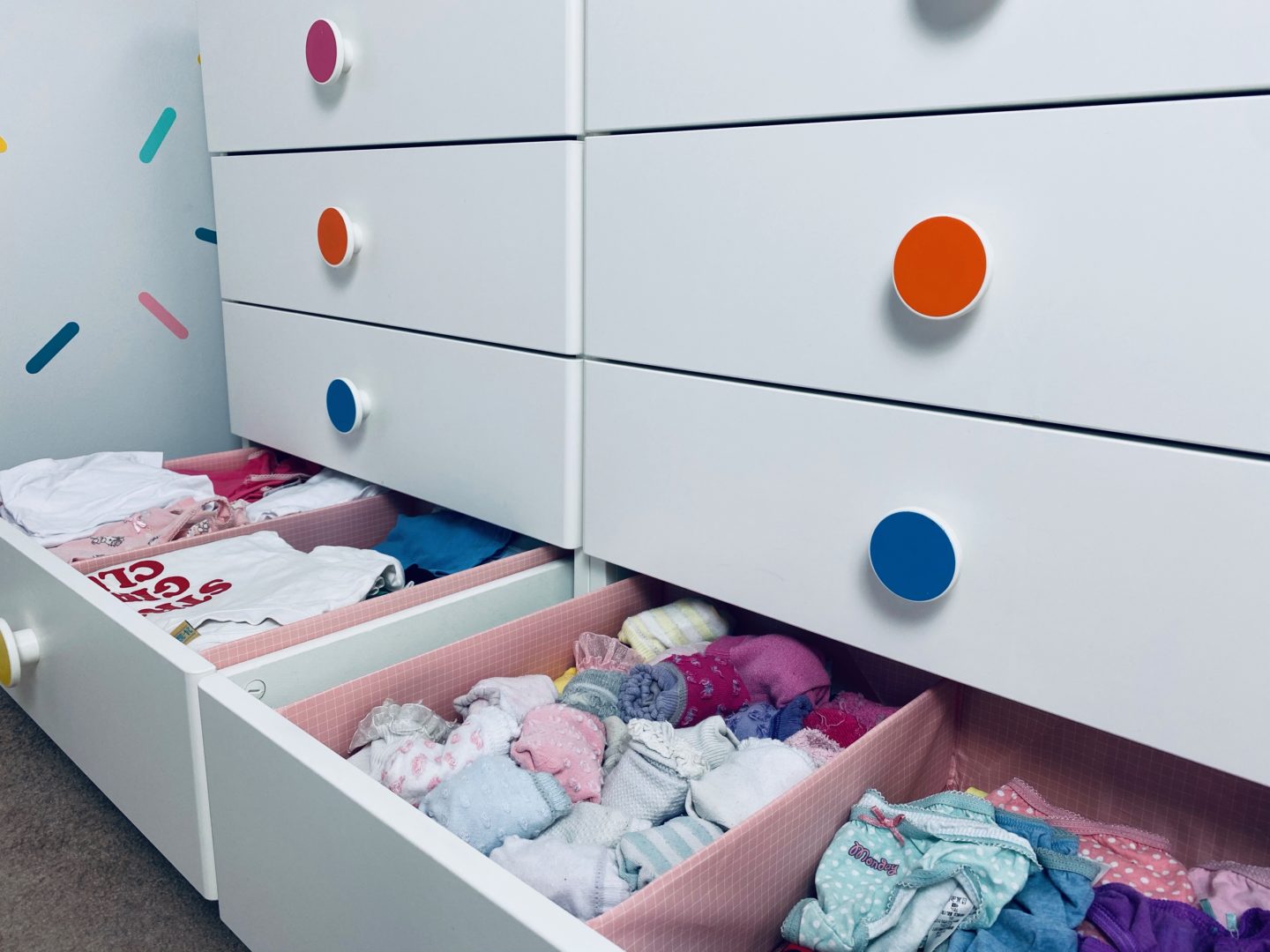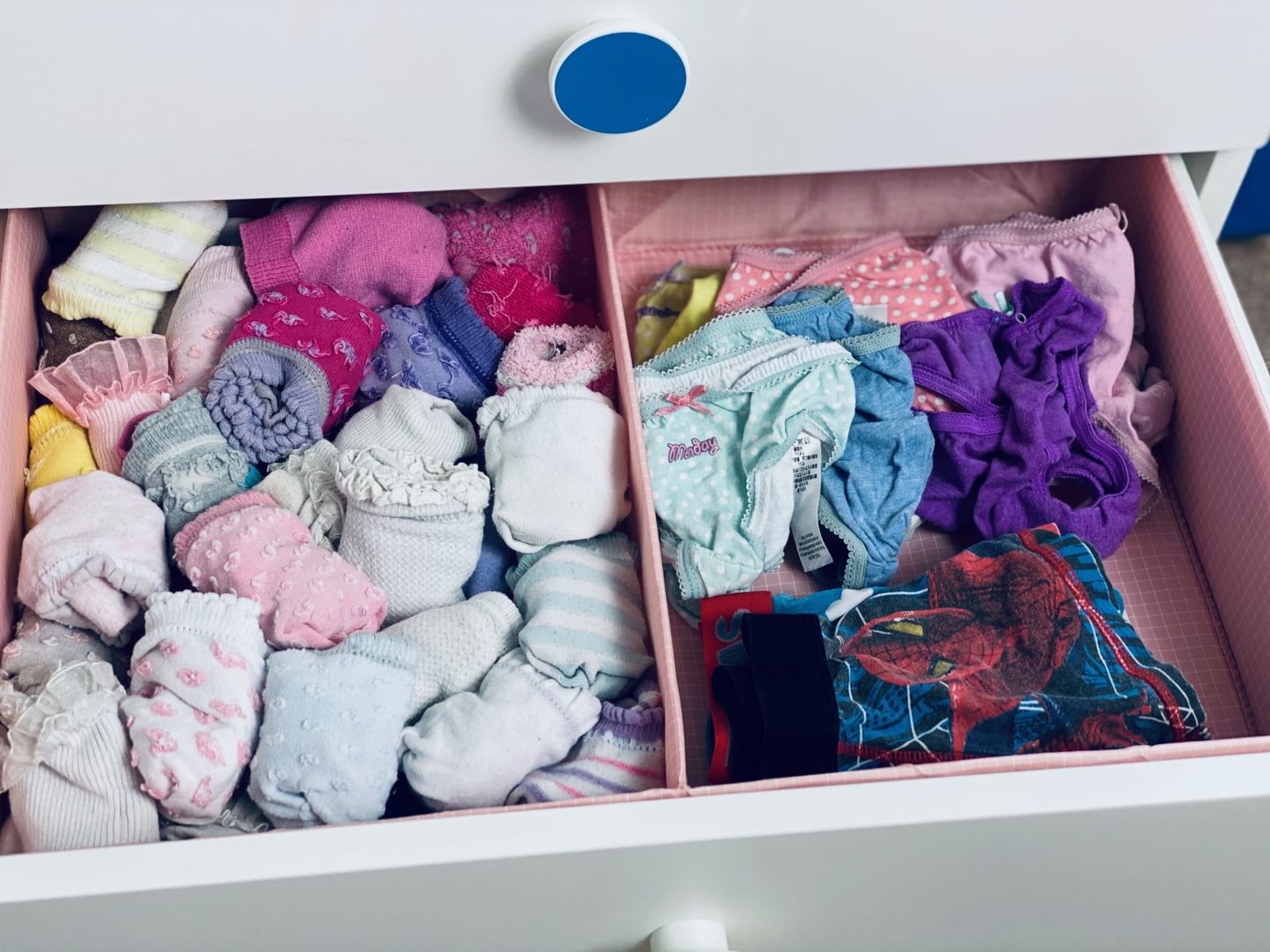 Adult's drawers
We took the same approach to our own drawers, particularly our underwear drawers. They were full to the brim and we probably only wore about half of it. We all have our old trusty favourites and then there are the pairs that have holes in that we should have thrown out a long time ago. Papa Ginge's socks and boxer shorts were all jumbled up together. He would spend ages on a morning sifting through it all.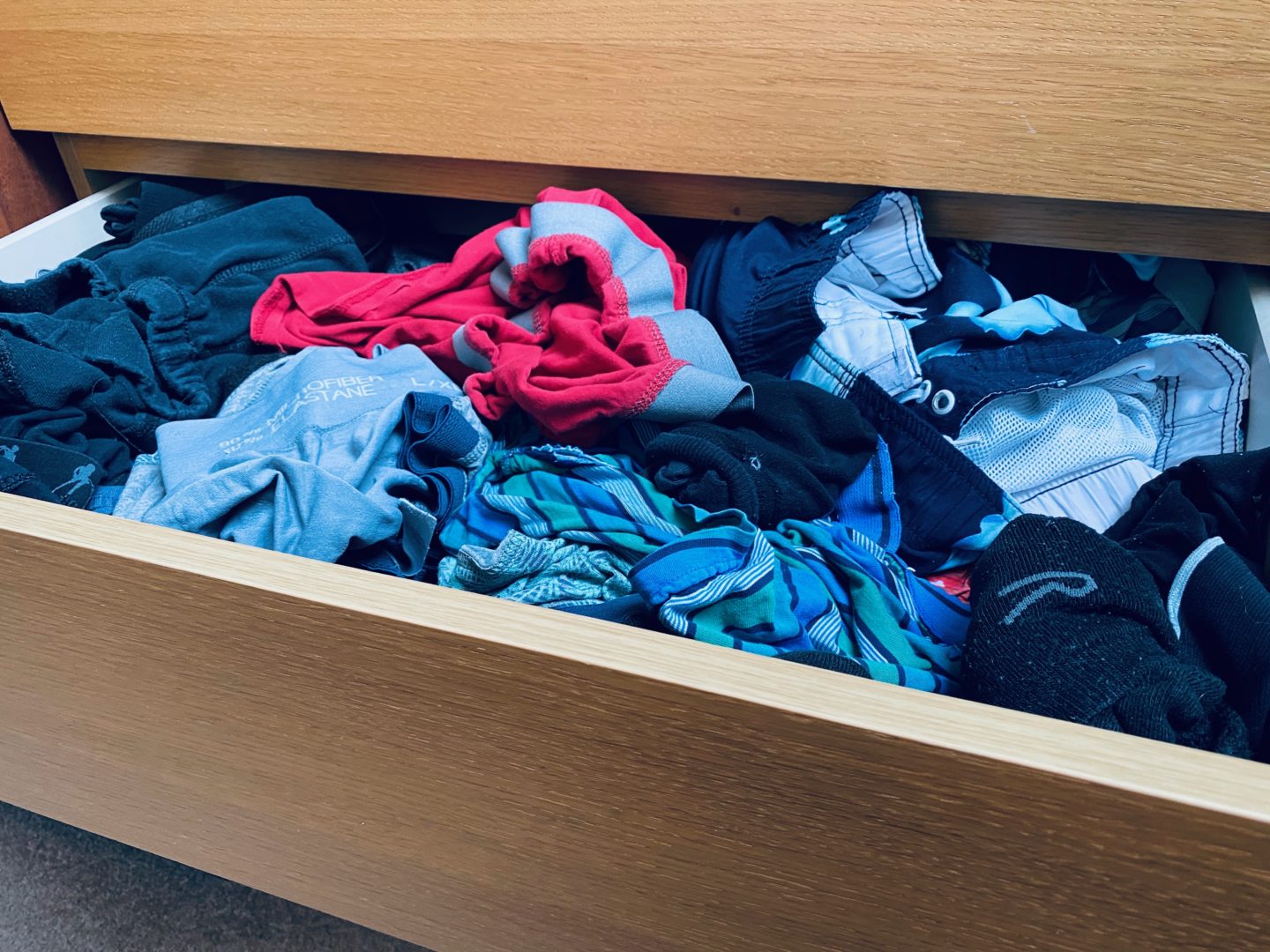 We bought 2 sets of SKUBB boxes to put in our IKEA MALM drawers to help us regain some order over them. These are currently just £5 for a set of 6 boxes that fit perfectly into the MALM drawers.
Now Papa Ginge has separated it all out into helpful sections so he can easily see socks and underpants etc so now he can get out the door faster on a busy morning. If this saves him a minute a day, that might seem insignificant but it actually adds up to 6 hours per year. These little tiny things you do can really add up.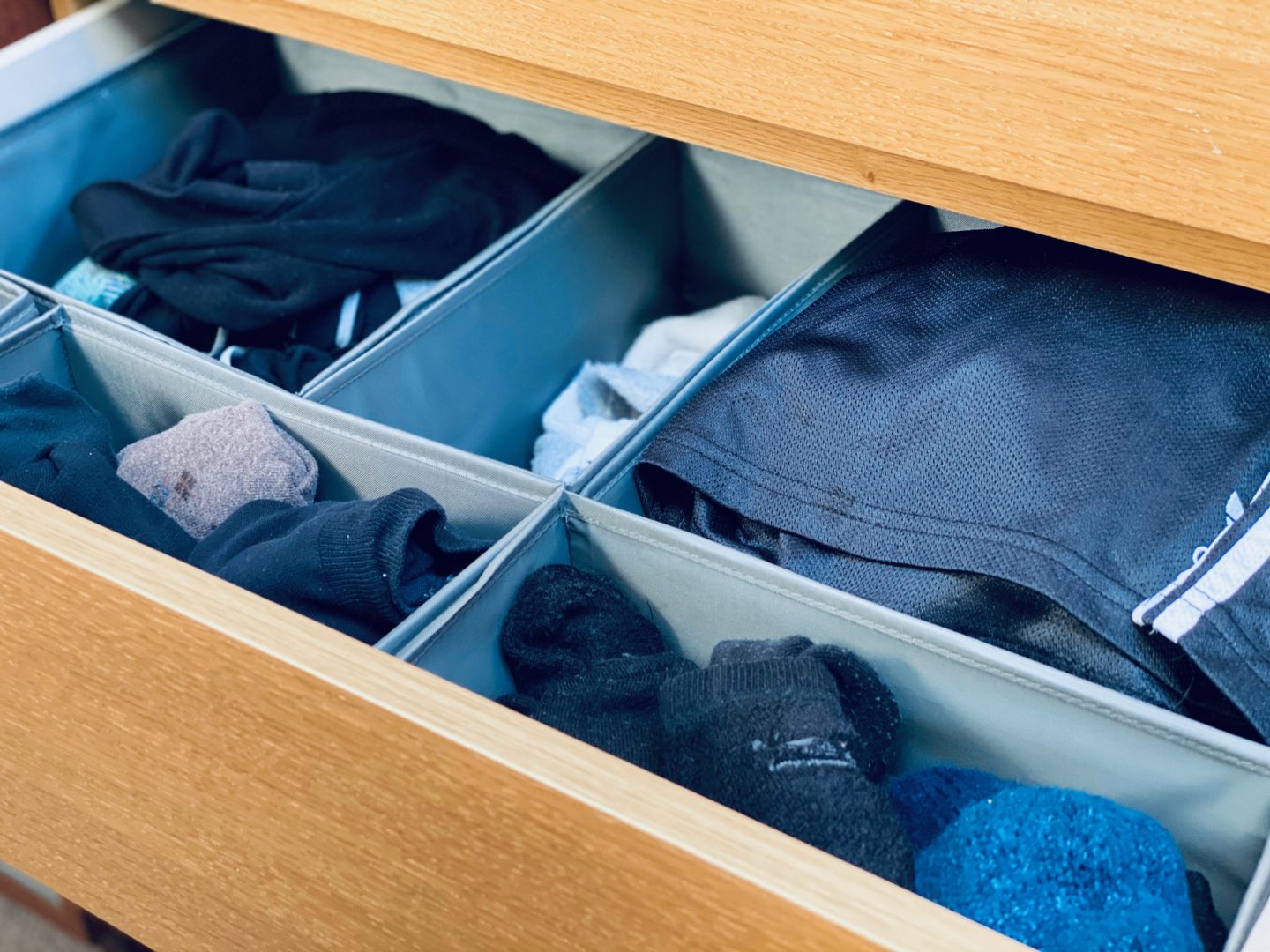 The great thing about the SKUBB boxes is that when you don't need the box and want to save space, simply open the zipper in the bottom and fold it flat. They are great for storage.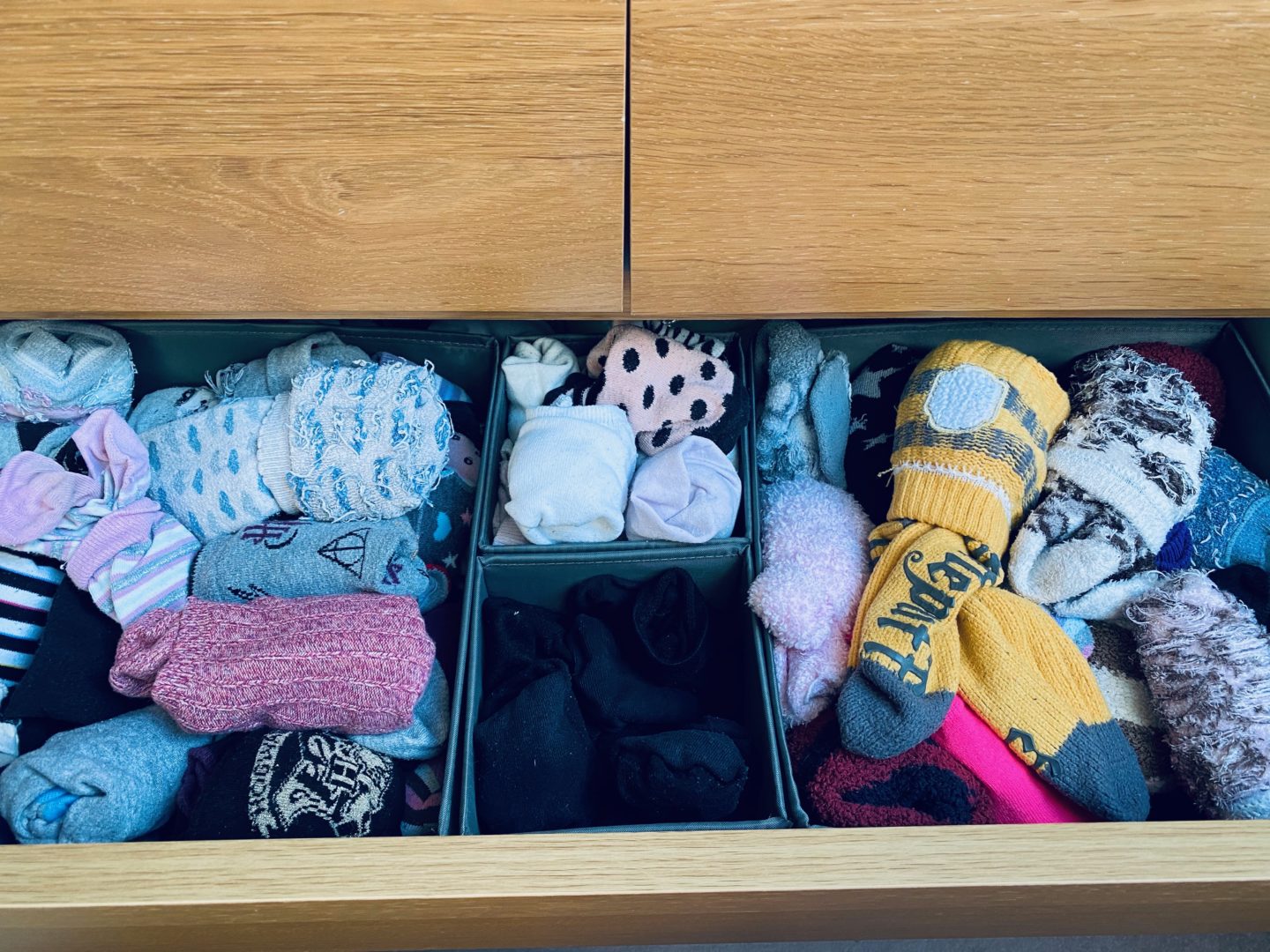 Bathroom storage
Our other time suck in the morning is our small en-suite bathroom. We had a set of drawers in there that we have been using for 10 years and were literally falling apart each time you opened them and were full of stuff we no longer really used. We've been meaning to replace them for ages but struggled to find something compact enough for our little attic en-suite.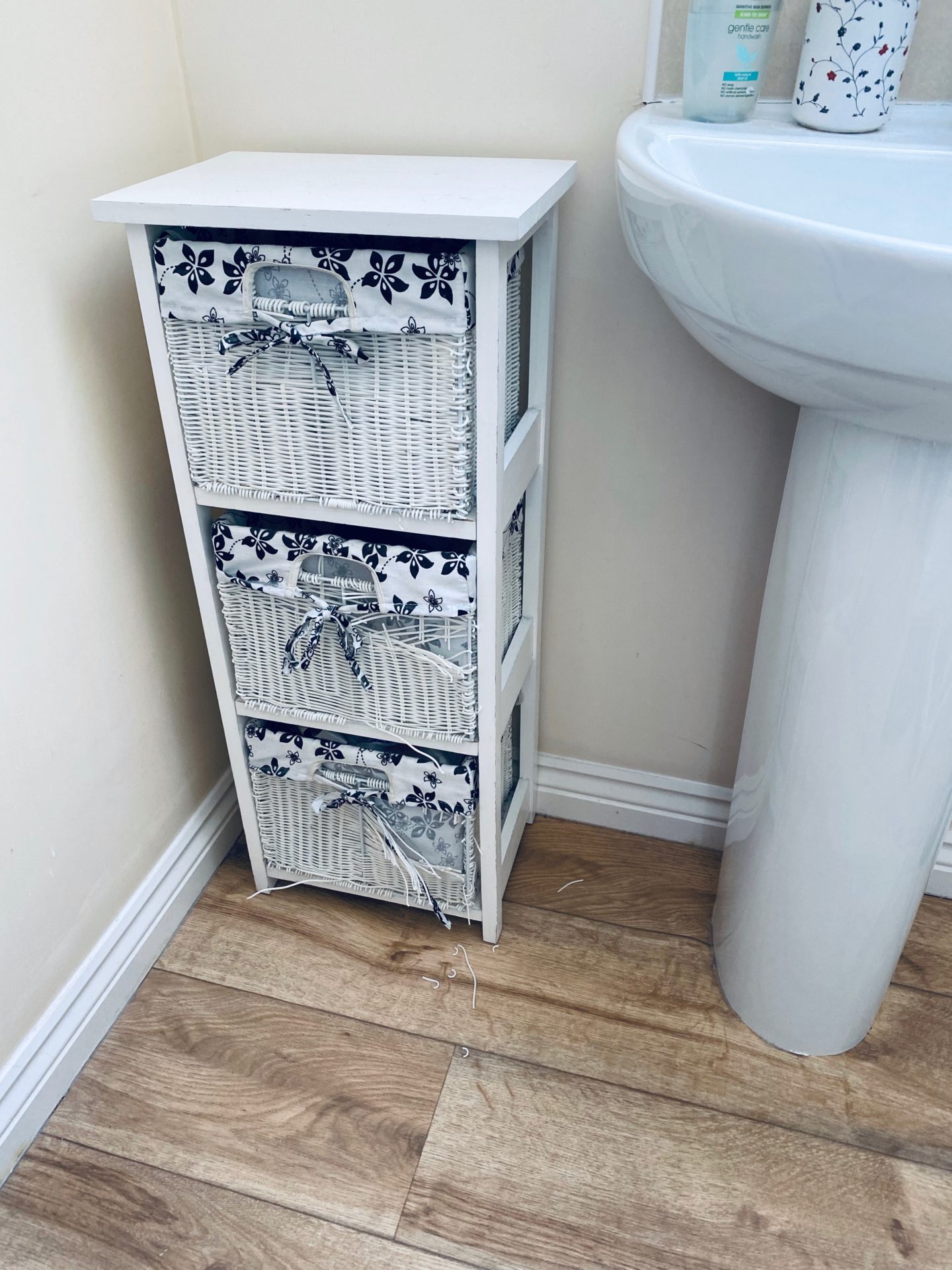 I was over the moon when I discovered that not only would the IKEA VESKEN shelf unit fit but that it was only £8! I'm so relieved to finally wave goodbye to that shabby old unit and say hello to some 2020 Scandinavian style!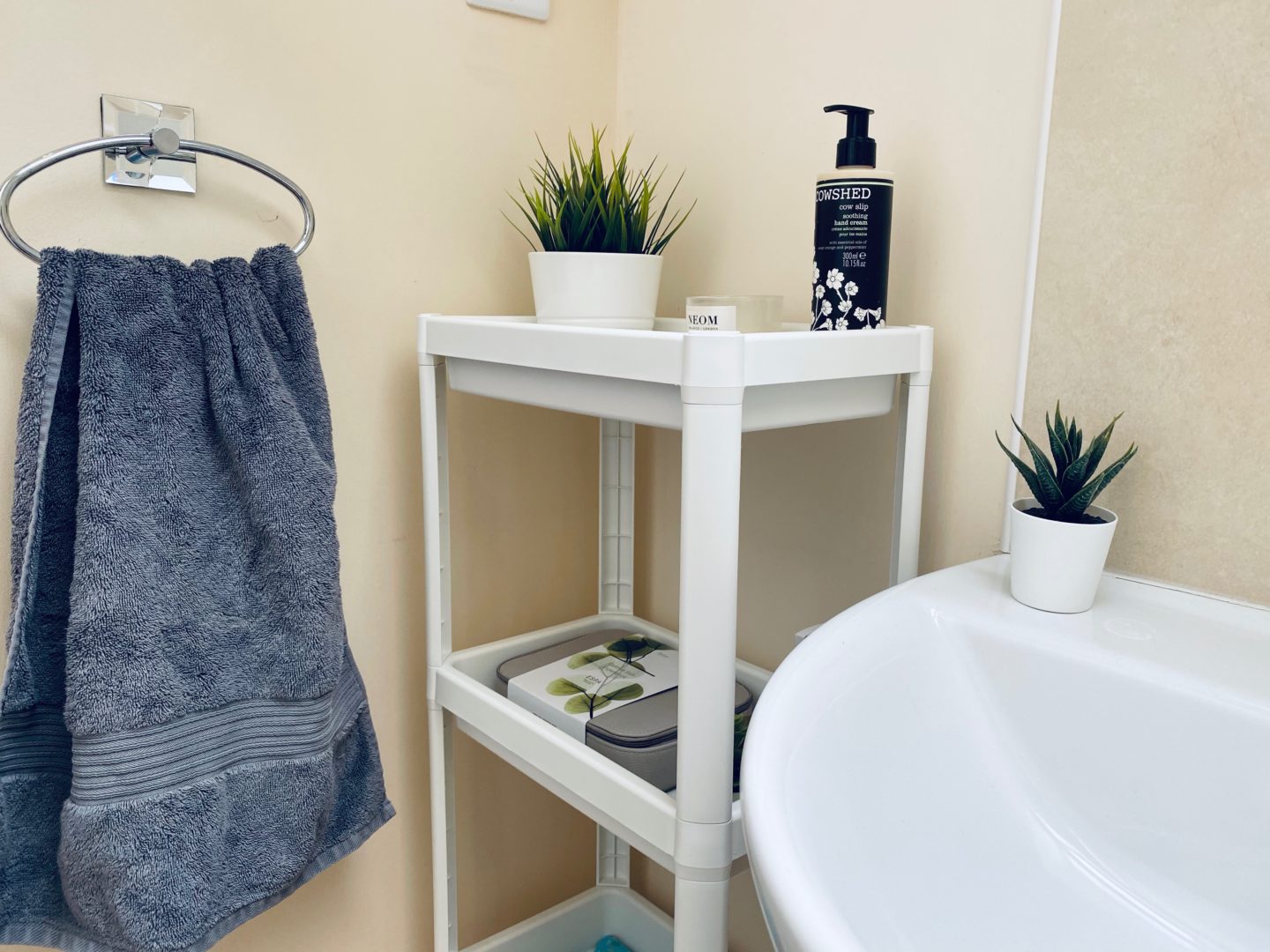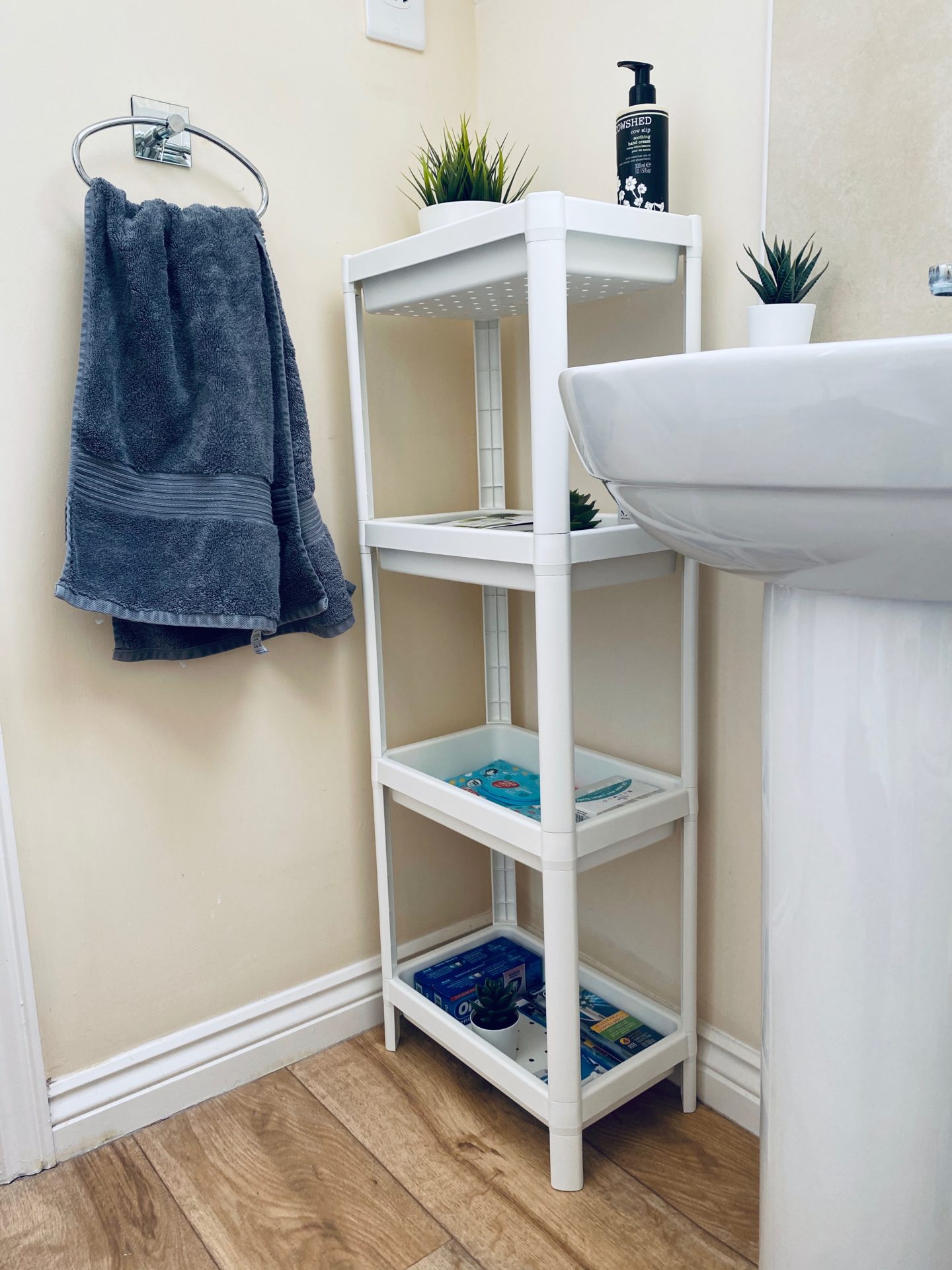 I also bought the FEJKA artificial potted plant for £3 and the MUSKOT plant pot in white for £1.75 to make the shelf look a bit more stylish and homely.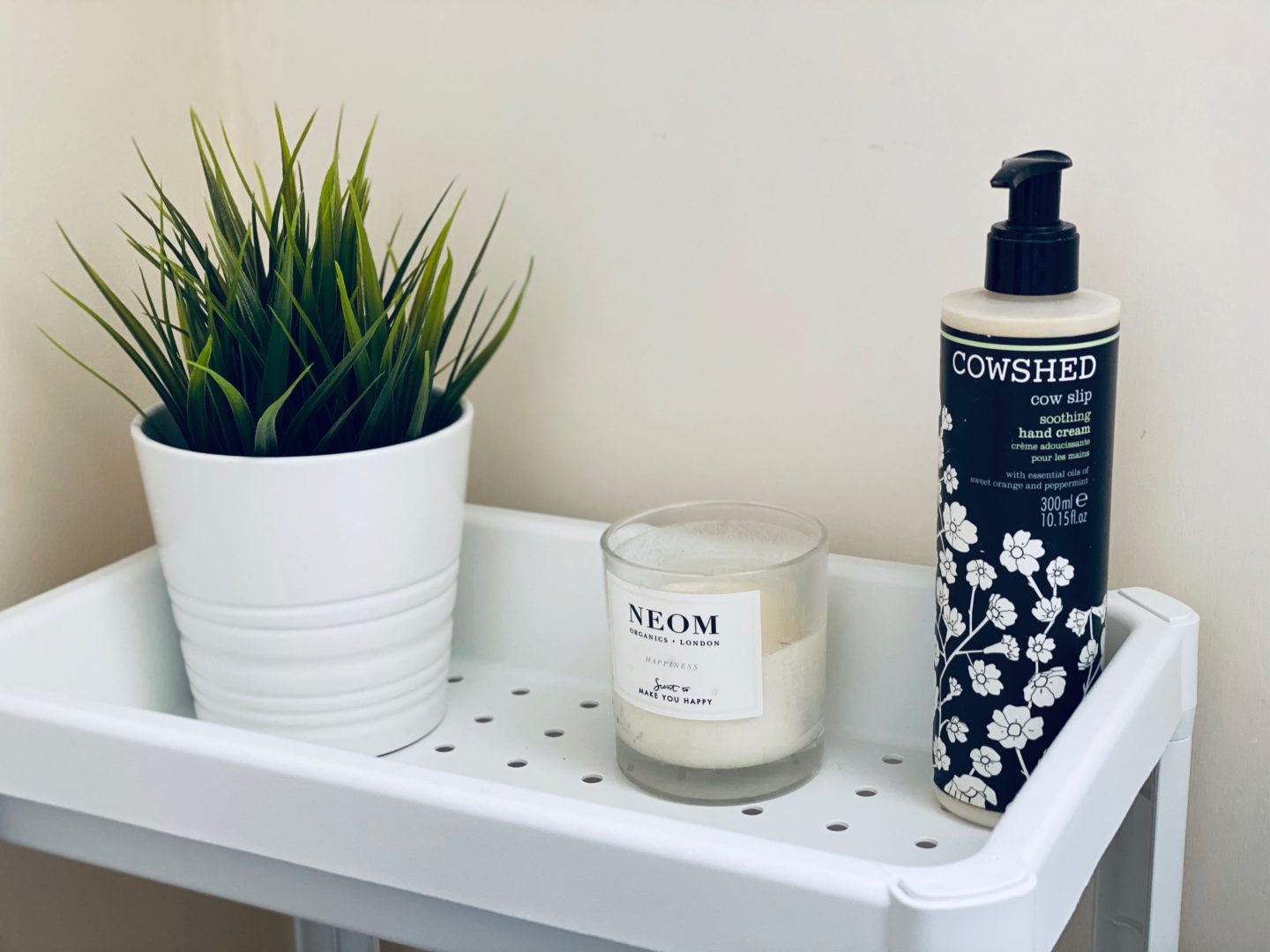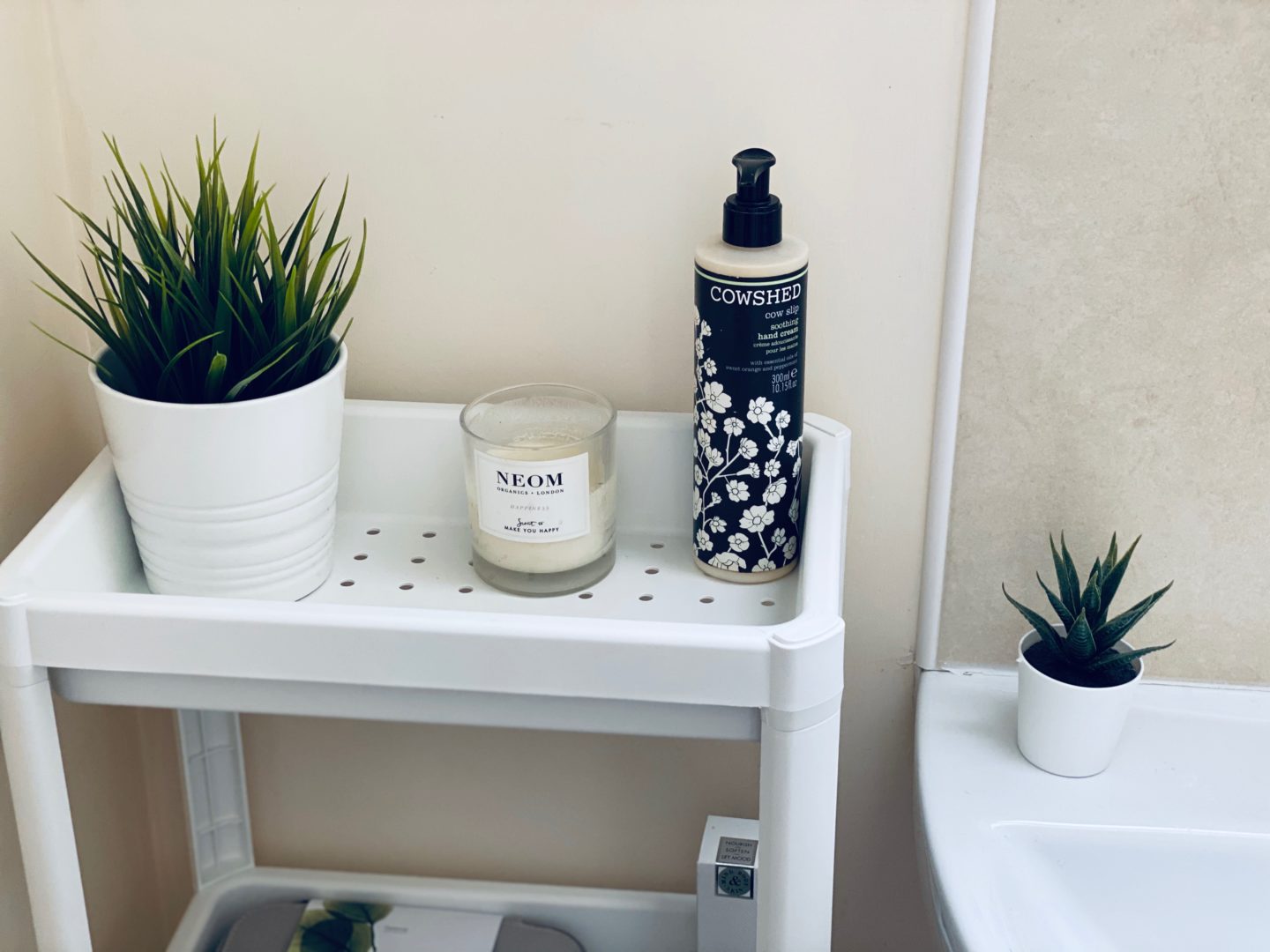 I'm sure you can see from the photos how much of a difference these small changes can make. Sometimes you don't need to spend a lot of money to make a big impact on your day to day life.
Big thank you to IKEA and Mumsnet for working with us again on this and challenging us to do some much-needed organising in our home. It was the kick up the bum we needed and I'm so pleased with the end results.
Honestly, you just can not beat IKEA for both style and affordability and it's why it will always be our number one go-to for our home. You can find more IKEA organisational products here.
Have you bought anything from IKEA that has helped you get more organised? Or do you like the look of any of these for your own home? Let me know in the comments.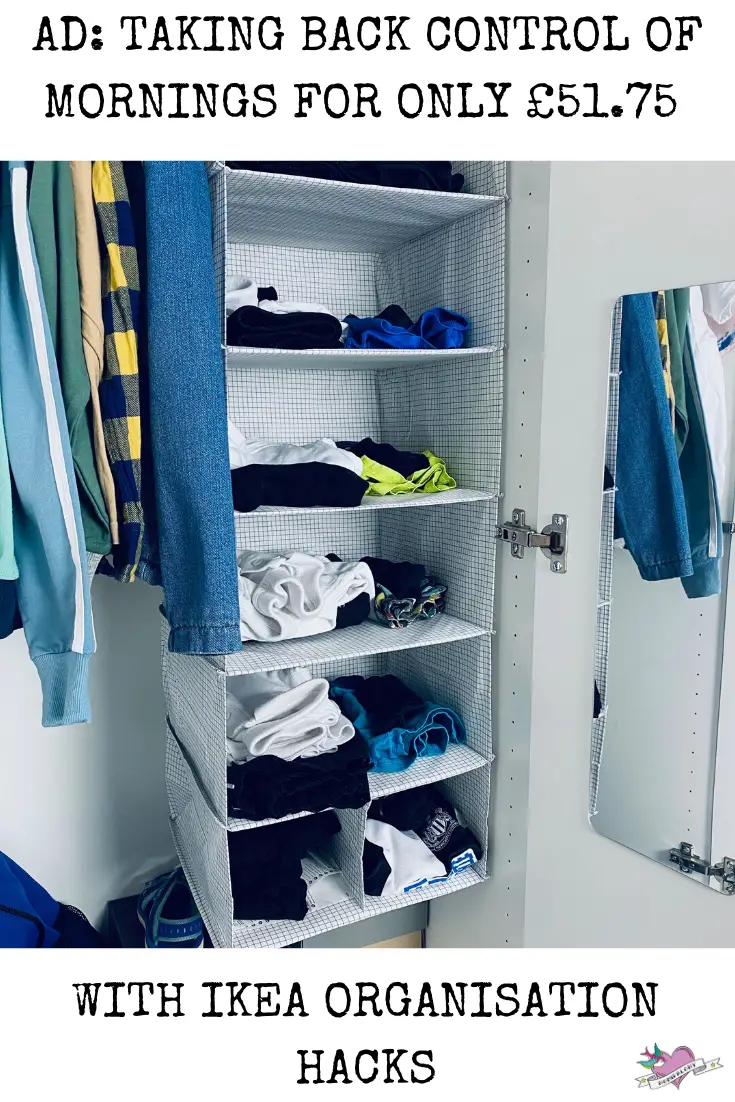 Disclosure: This is a sponsored advertorial post. For my full disclosure policy please see my about page.