Usually, I do a gift guide for women and a gift guide for men at this time of year. However, my friend Lesbemums reminded me that gender stereotyping, even when it comes to adults (my kid's gift guides are already categorised by age/interests not gender) is still not so cool. So this year I'm just doing a general gift guide for all adults – not restricted by gender! Here's 19 Christmas gifts for adults who don't know what they want. I have categorised by spend, starting with the most affordable up to the most expensive.
Christmas gifts for adults for under £10 (perfect for secret santas and stocking fillers)
Corner bookmark made from upcycled materials – £4.95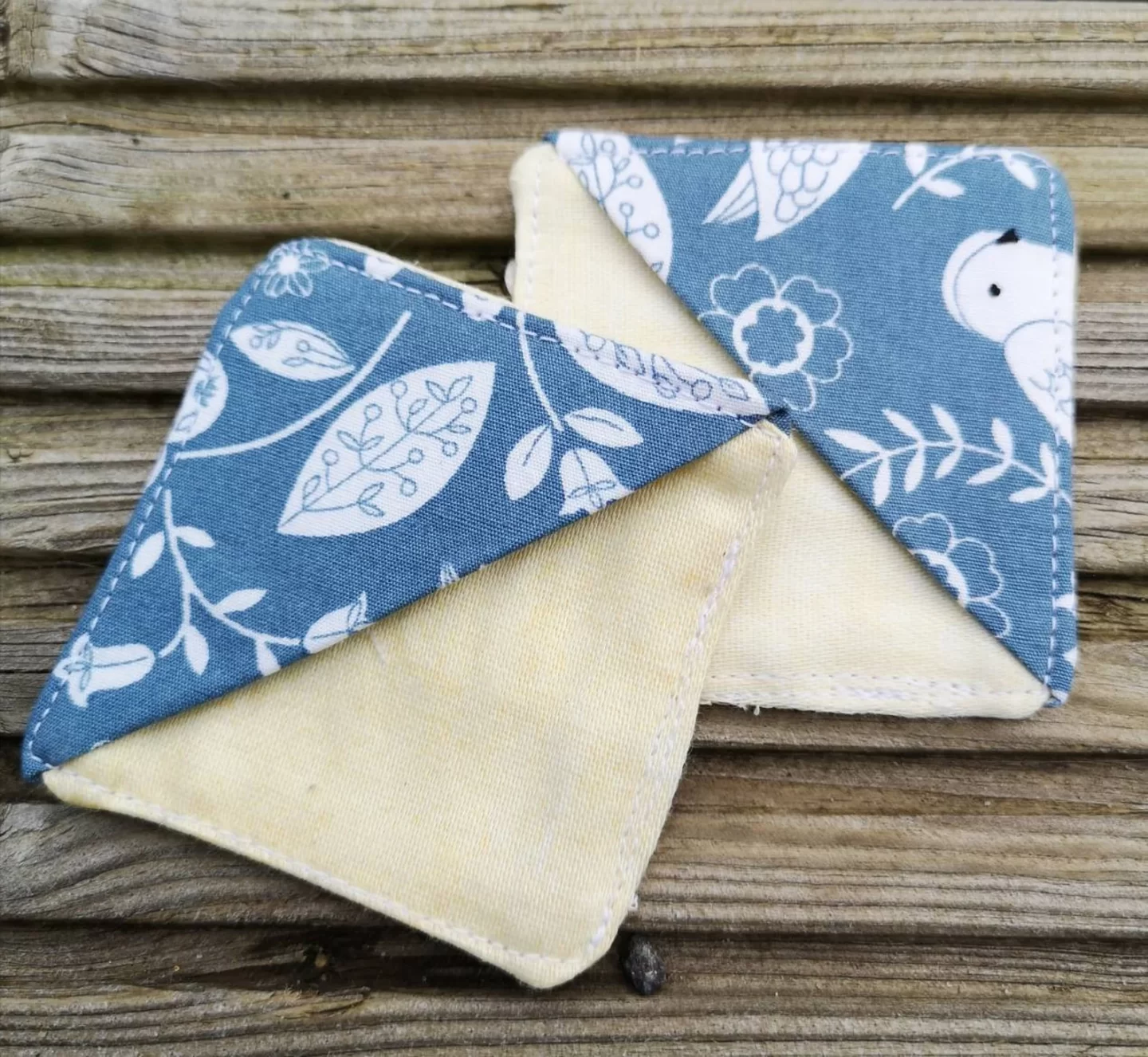 A member of my Facebook group, the Nomipalony Freehouse is selling these beautiful corner bookmarks made from upcycled materials that would be a perfect stocking filler or secret santa for someone who loves real books.
Teeside Prints – £5.99
Teeside based business and Nomipalony Instagram follower THATdesignstudiouk has some fab affordable Teeside themed prints. I love this Roseberry Topping one which is currently on my list to climb again with the kids.
Santa flying over Newcastle decoration – £6.95
Female led independent business in Newcastle has the perfect keepsake gift for Geordies. How cute is this tree decoration of santa flying over Newcastle! It's that quintessential quayside view and reflection on the Tyne that does it for me.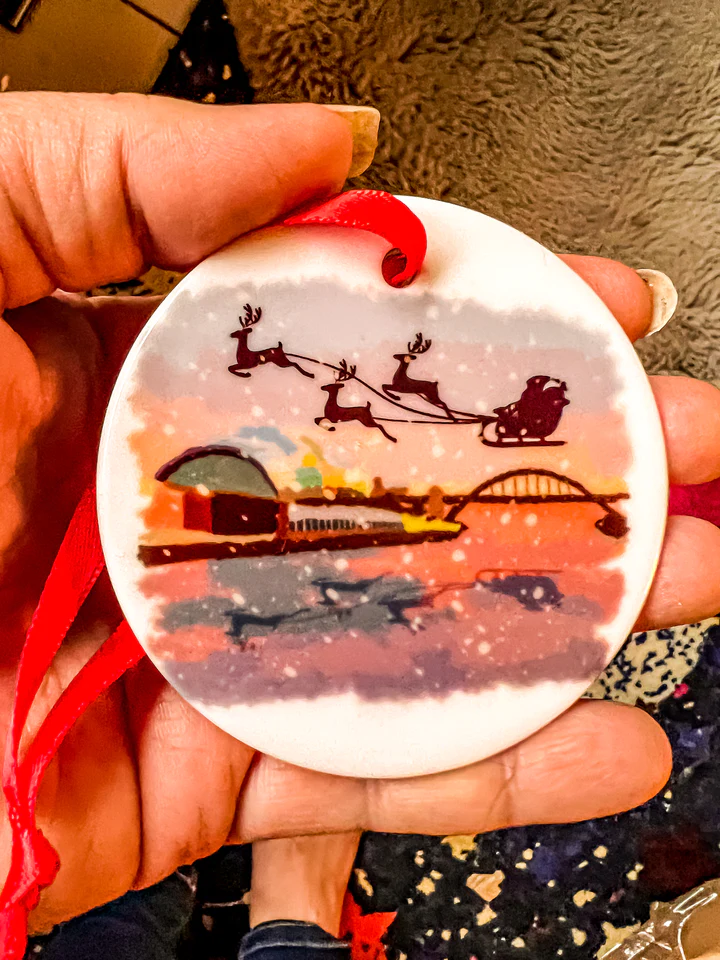 Gilmore Girls Enamel Pin – £8
Any Gilmore Girls fan at Christmas will love this 'I Smell Snow' pin from Nomipalony Freehouse member and local North East business owner Merpinz. It comes in two colour options, black and glittery or the one pictured below. I can't wait to smell snow this year.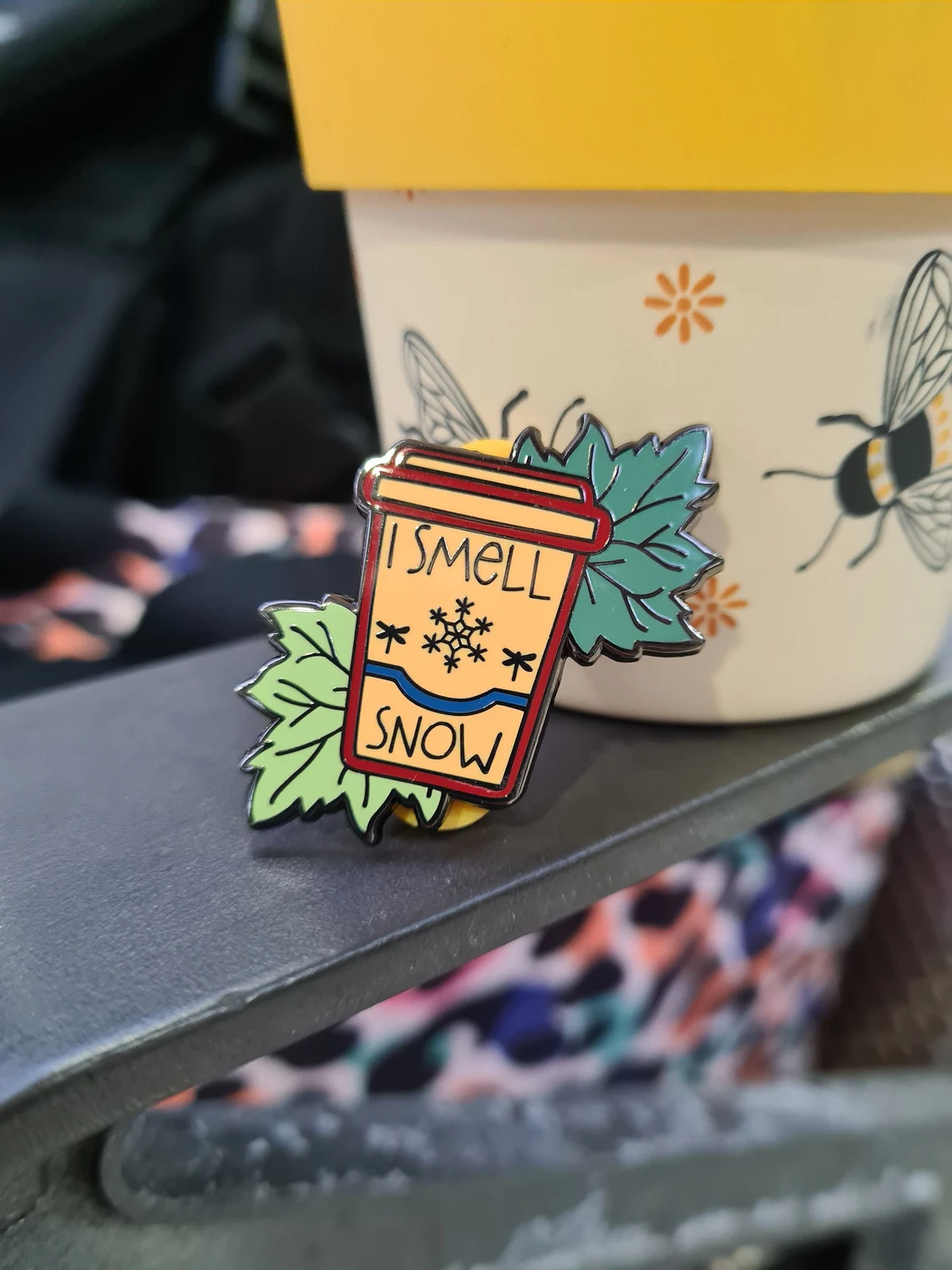 Christmas gifts for adults for under £20
I like Big Books and I Cannot Lie coaster and mug set – £14.95
Know an avid reader and tea/coffee drinker? This gift set from local female led business, Philomena's Boutique would be perfect tongue in cheek gift. You can buy them individually or together as a set.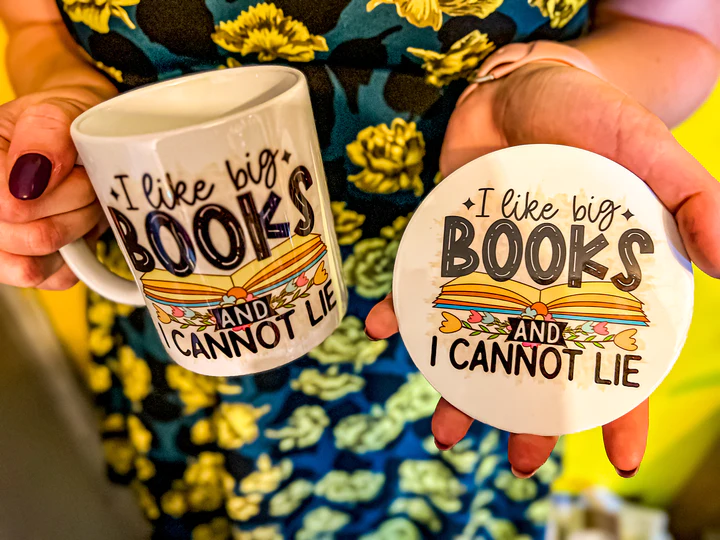 Patchology Patching all the Way eye gel kit – £15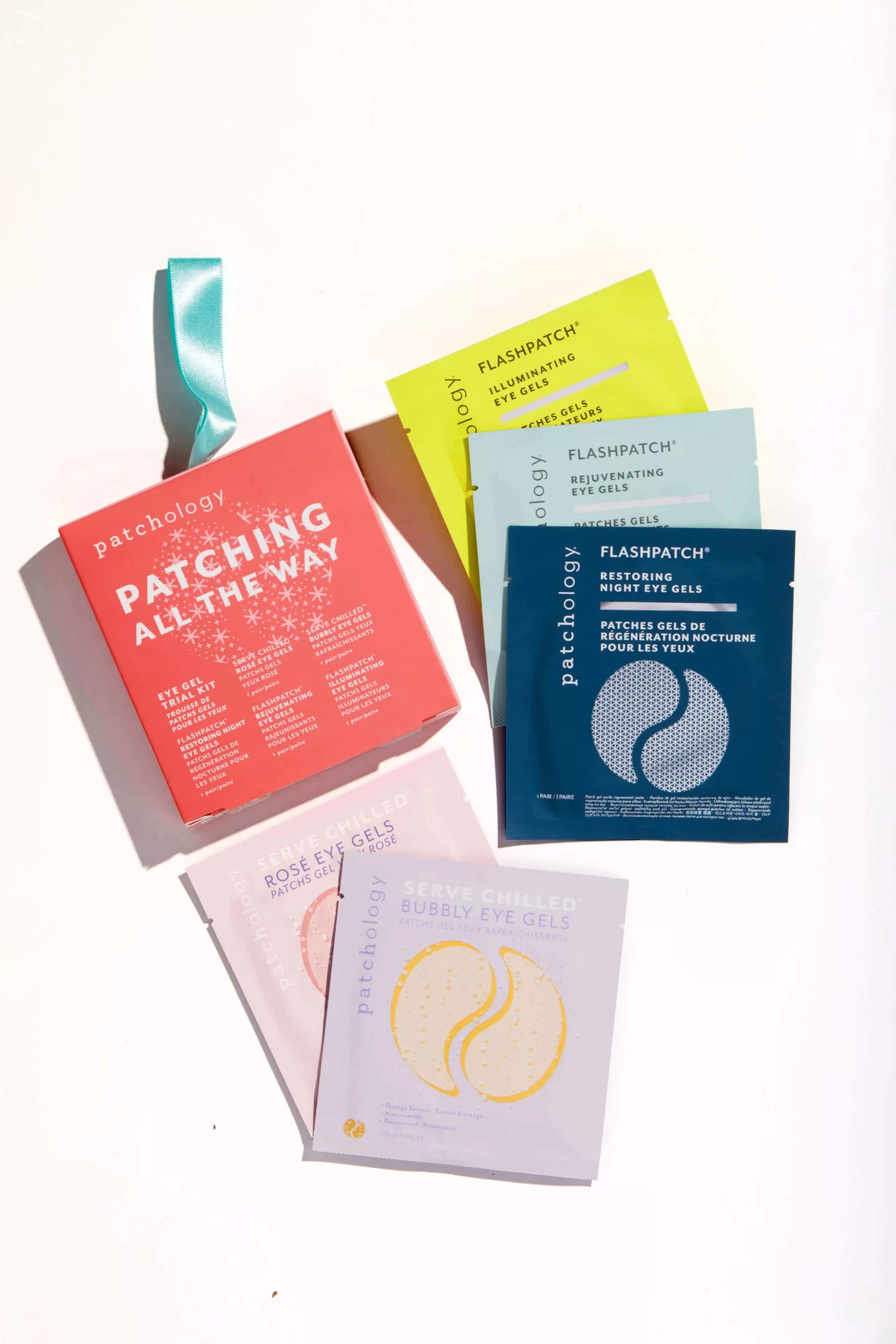 This one is a great stocking filler or secret santa option from cruelty-free and PETA approved brand Patchology.
This kit features Patchology cult favourite under eye gels for someone who needs a little pampering and love.
De-puff your eyes after a long night with the Rejuvenating Eye Gels. Relax and repair tired under eyes with Restoring Night Eye Gels. Hydrate and brighten with Serve Chilled Rosé and Bubbly Eye Gels.
You can buy direct from the Patchology website.
Also keep an eye out for their Breakout Box (affiliate link) of salicylic acid dots too as that often sells out.
It has anti-inflammatory and bacteria-banishing ingredients (like Salicylic Acid, Tea Tree Oil and Witch Hazel to name a few) dots to start healing spots and unclogging pores in a matter of hours. If only we had this science when I was a teenager!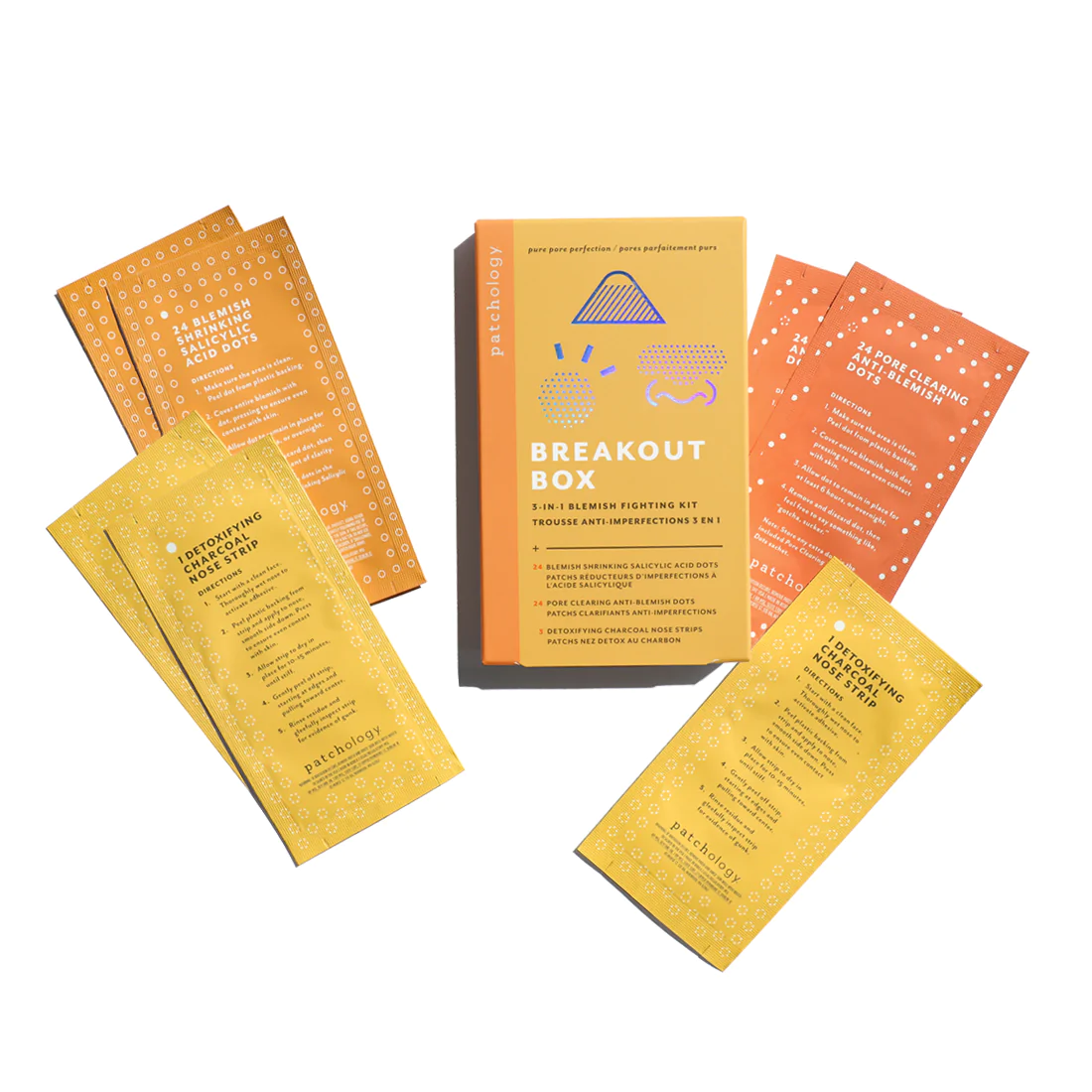 Mr and Mrs Game, Family Edition – £19.50
Mr & Mrs is based on the hugely popular All Star Mr & Mrs hit ITV show hosted by Phillip Schofield, where players are challenged to answer in-depth and entertaining questions about their partner, friends or family members. For ages 10 and up.
You can buy from Amazon here (affiliate link).
Christmas gifts for adults for under £30
Pretty Polly Graphic Mesh Bodysuit – £22.50
At just £22.50, this Pretty Polly bodysuit is way more affordable than it looks. Don't you just love gifts like that?
It has a striking animal mesh with wide bands and graphic trims to give a contemporary look for those looking for a little edgy style from their lingerie.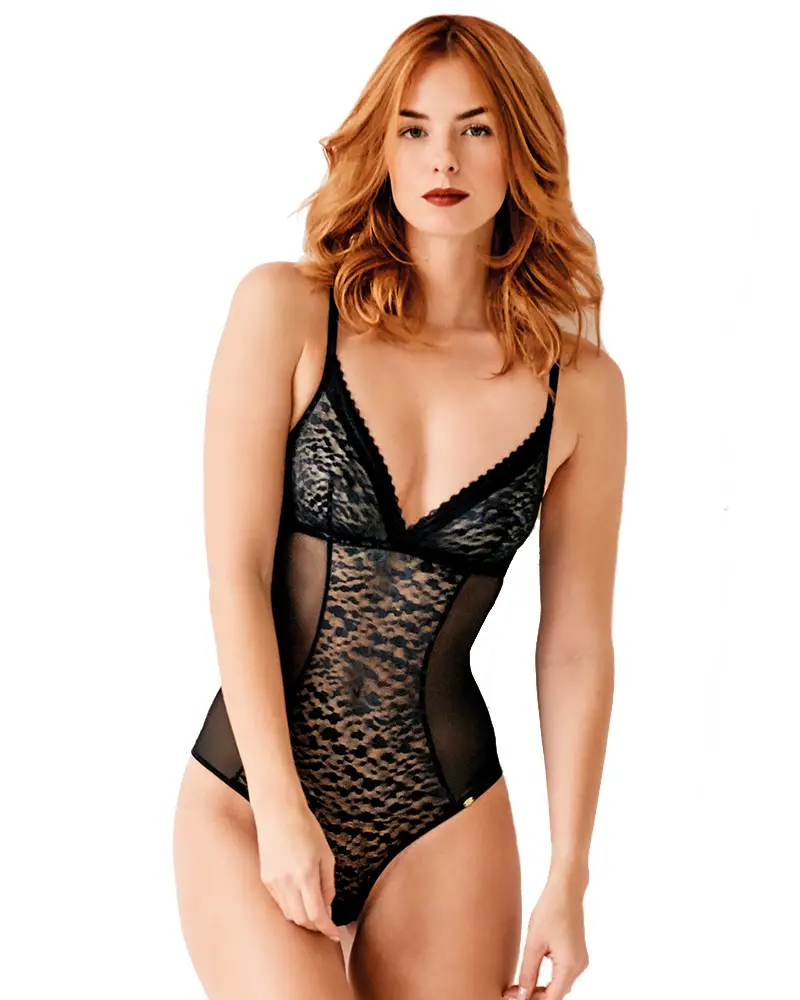 ARRAN Sense of Scotland Hot Toddy Candle – £25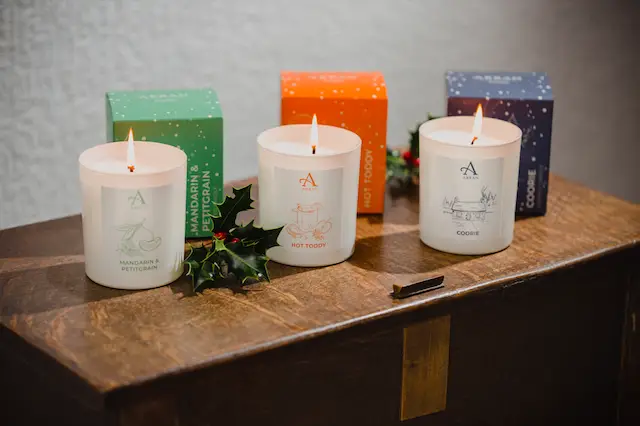 ARRAN Sense of Scotland have fast become one of my favourite cruelty-free brands. Proud of their Scottish origins, every ARRAN product is researched, designed and formulated by their own in-house team before being made at their Home Farm premises, on the Isle of Arran.
This year they have launched a trio of seasonal scented candles. I have got the Hot Toddy (affiliate link) one to light for Christmas and it smells gorgeous.
It has nutmeg and patchouli, layered on top of vanilla and frankincense. I mean what is more Christmas than the OG scent of frankincense. Good enough for Jesus, good enough for us!
Heads up, new customers can get 20% off their first order with us when they join their mailing list. Buy direct from ARRAN here (affiliate link).
Feminist lipstick £25
New feminist company, Censored Cosmetics has launched a range of feminist lipsticks exploring the tropes of 'bad women'. You can choose from options like 'Bad Stepmom' who is just after your money, 'Eve', 'Medusa' and more.
The lipsticks are intricately carved, cruelty free and 10% of their profits go to Women's Aid.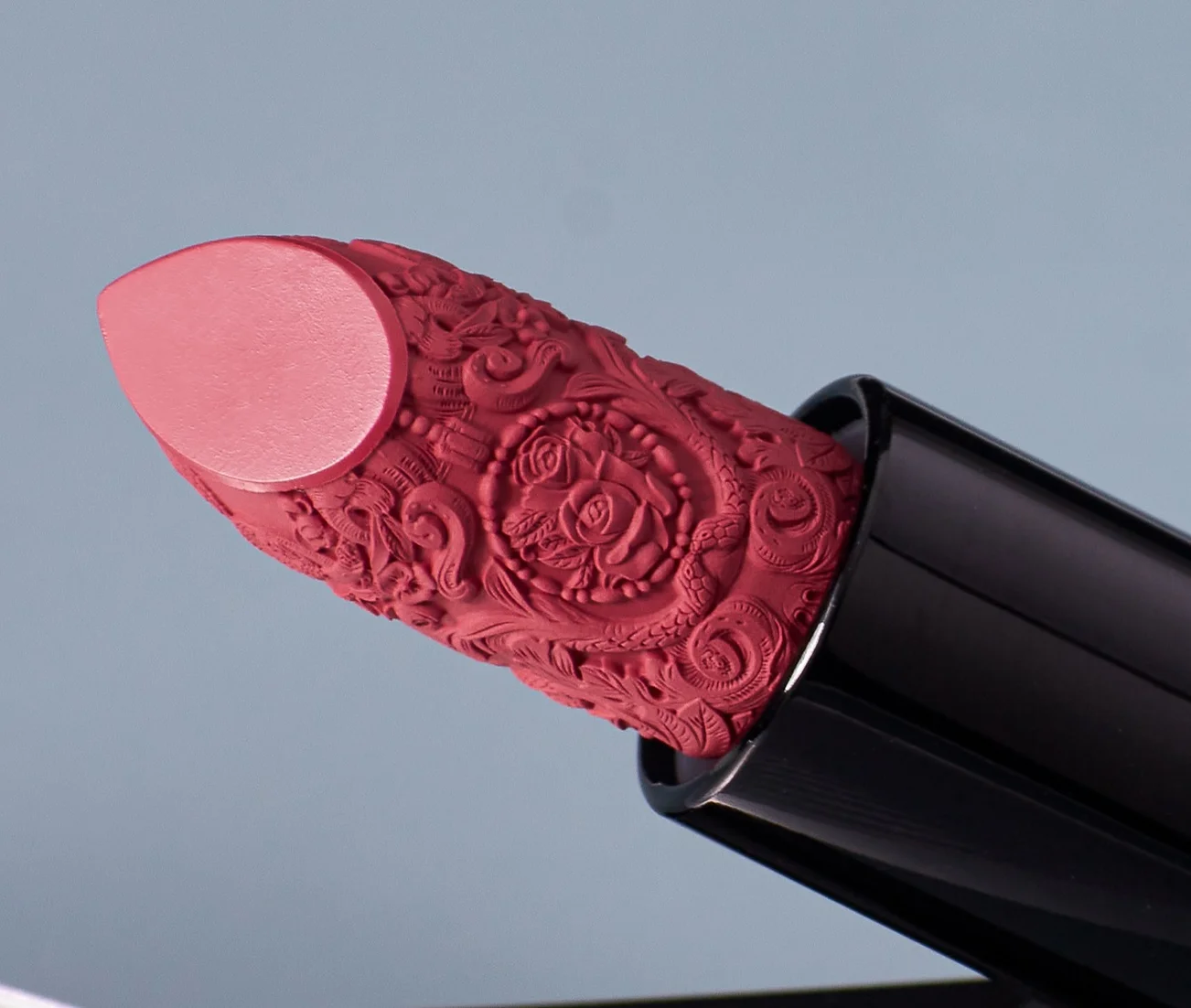 Trade to Aid Reusable Sanitary Pads – £29.97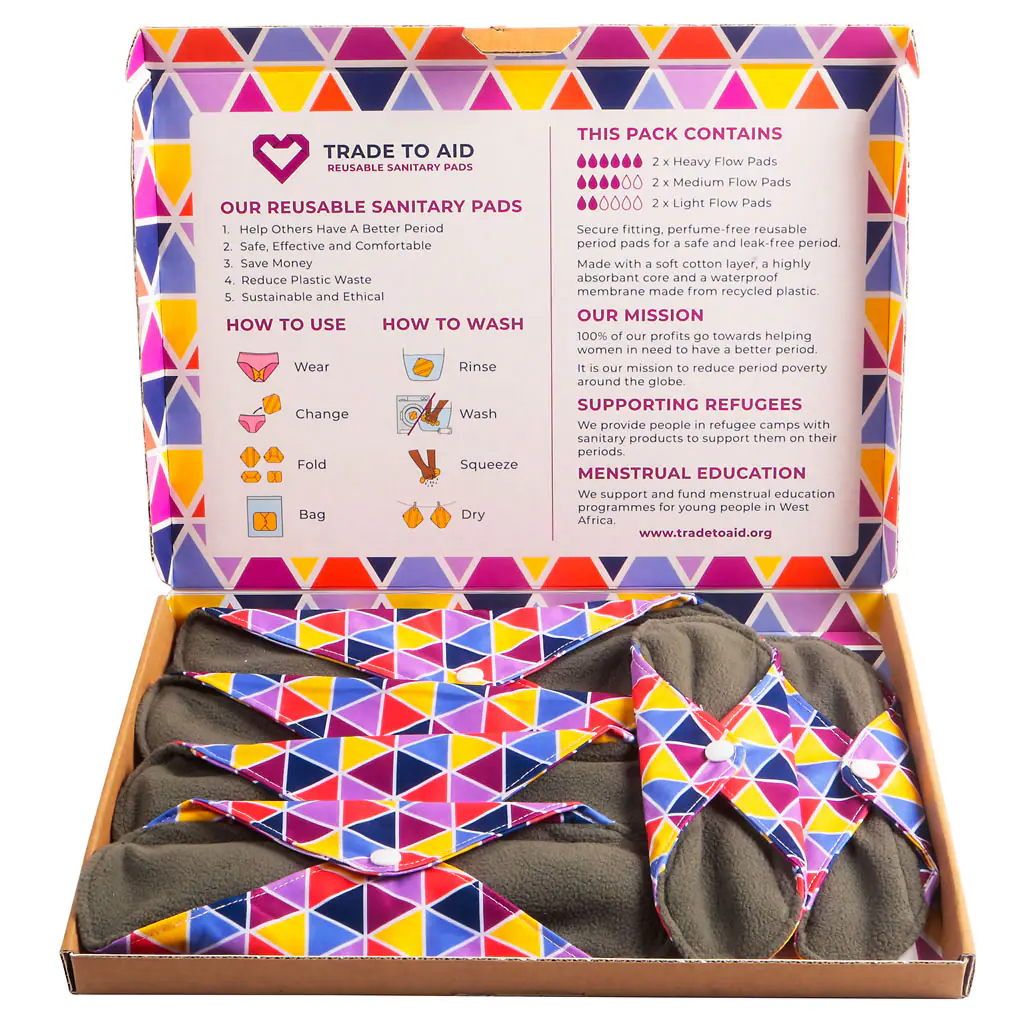 Trade to Aid is a social enterprise that makes reusable period pads from high-quality super-soft bamboo charcoal and recycled plastic.
But what's better than that, is for every pack of reusable pads you buy from Trade To Aid, they donate a pack to a refugee in need of period products. 
Any other profits are dedicated to menstrual education programmes in West Africa, where they are improving awareness of what periods are, and helping to eliminate taboo and stigma. 
Reusable pads are sustainable and eco-friendly. The pads are also free from the synthetic additives and nasty chemicals often found in disposable pads. 
The pack contains:
Two light flow pads
Two medium flow pads
Two heavy flow pads
One waterproof wet bag
Use the discount code NOMIPALONY10 for a 10% discount. 
Christmas gifts for adults under £40
Made by Coopers Room Spray set – £35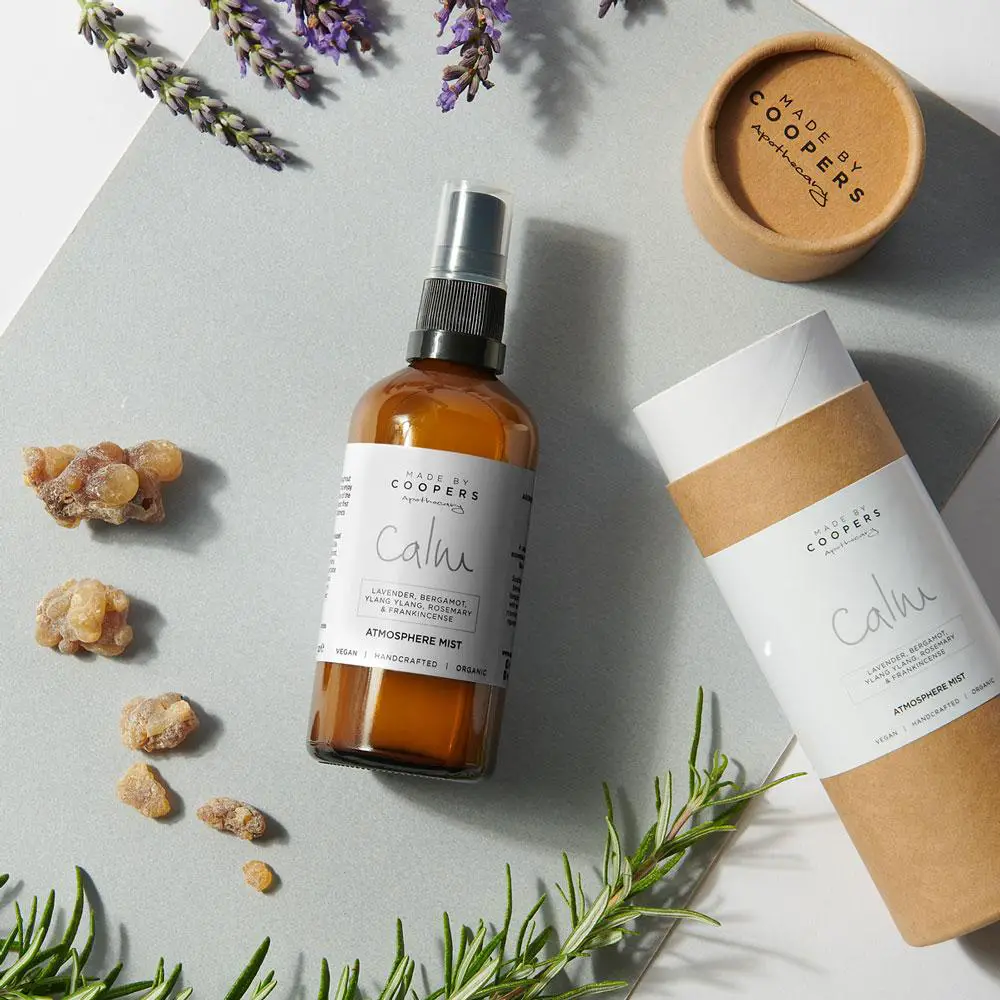 Made by Coopers is my kind of brand – family run and wellbeing focused modern apothecary company.
All Made by Coopers products are cruelty free and vegan, free from parabens, synthetic fragrances/colours, SLS's, sulphates and mineral oils.
I swore off toxic air fresheners a long time ago. However, we recently got a puppy and sometimes the house needs a little freshening up now! Cue this trio of wellbeing room sprays, it includes:
The sprays are £16.50 when bought individually.
I urge you to check out their website as they have gifts for all types of people and budgets.
Neitiv Coconut Flower Craft Beer Gift Set – £30.40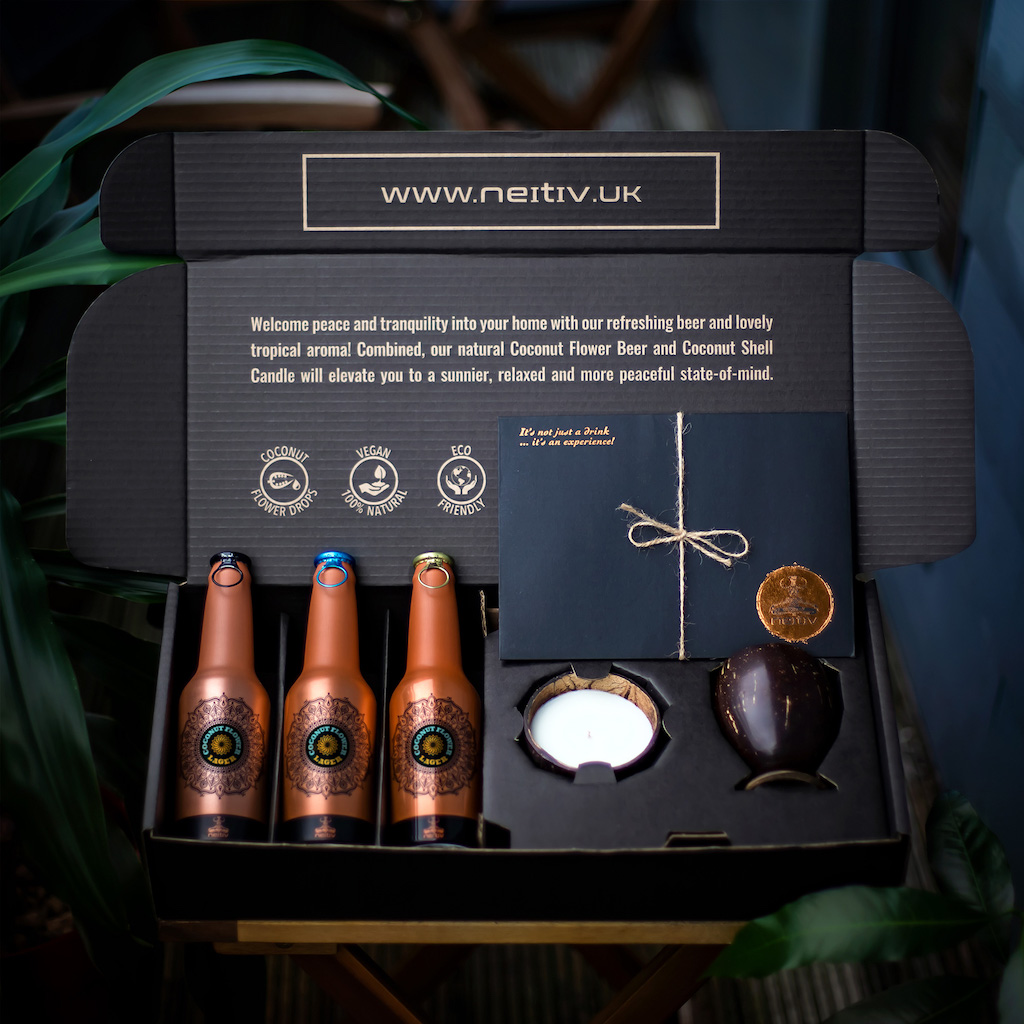 As seen on Dragons Den, Neitiv is a UK-based company producing high-quality vegan lager infused with Neitiv Coconut Flower Drops (NCFD).
Not only is their innovative beverage absolutely delicious, Neitiv are serious advocates for both sustainability and female empowerment.
Ever since its inception in 2019, the company has been campaigning to put an end to period poverty, and shares some of its profits from beer sales to provide free period pads to those who most need it as part of the Neitiv Red Dot Project.
Neitiv uses a 100% recyclable bottle made entirely out of aluminium, cap included. The company ensures that all of their packaging is plastic-free and recyclable, and both packaging and delivery minimises carbon footprint as much as possible.
Neitiv Coconut Flower Drops differ from traditional coconut water in their acquisition and flavour profile. It is more nutritional than coconut water and is able to completely transform the taste of lager when the two concoctions are fermented together.
The liquid nectar is harvested directly from the coconut inflorescence by expert tree-climbing tappers, and Neitiv make sure these specialist farmers are paid sufficiently and ethically for the difficult work that they carry out.
The handcrafted divine set (Amazon affiliate link) includes:
3 Types of Coconut Flower Beer
Aromatherapy Coconut Candle
Coconut Cup / Bamboo Straw / Mandala Coaster [Optional]
Mindfulness card with personalised message in an envelope
Christmas gift ideas for adults that you can buy online for under £50
Kikkerland Felt iBed Storage – £40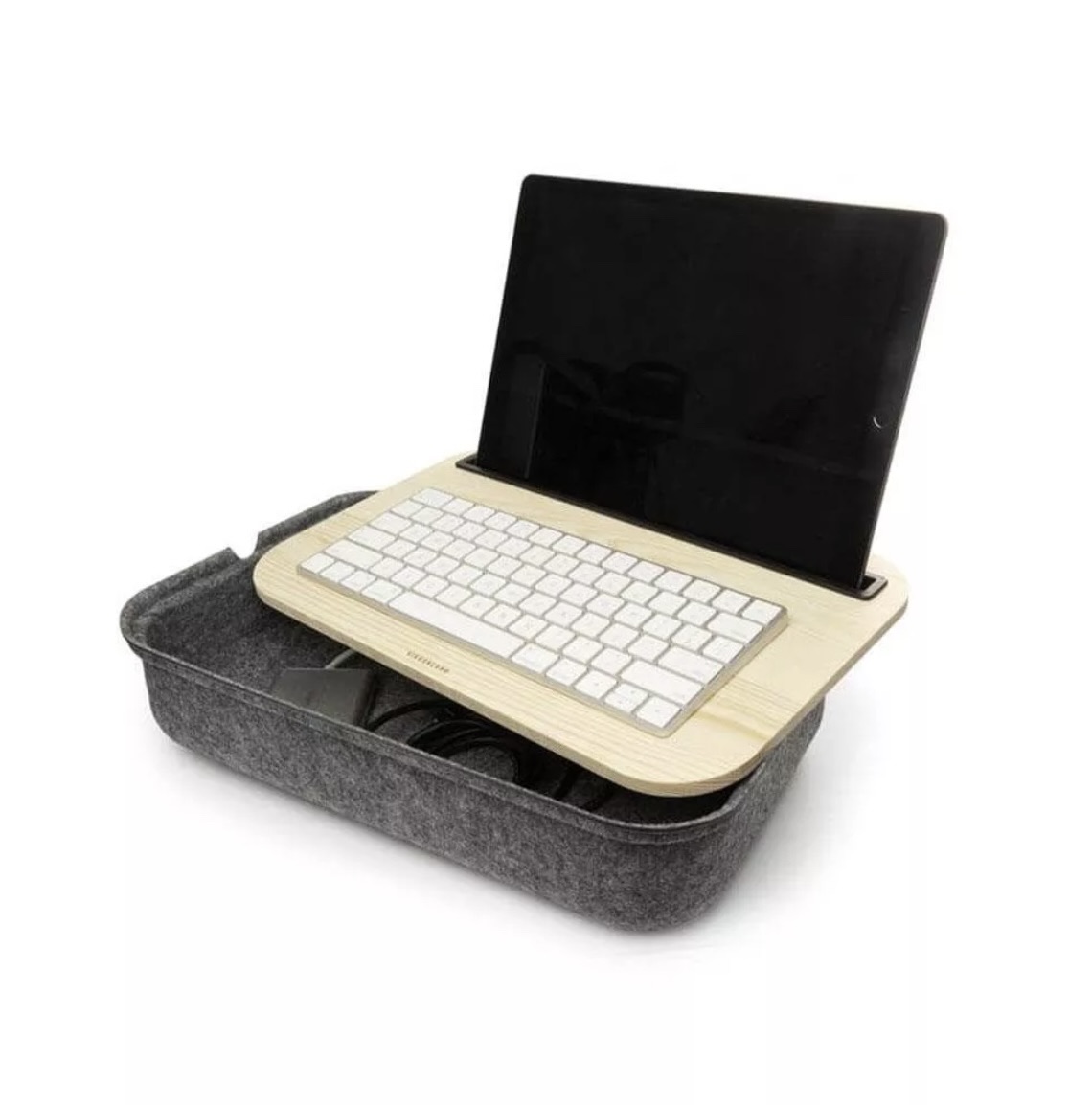 Kikkerland's Felt iBed Storage is a simple, easy organization solution. It features a storage compartment covered in dark grey felt and a removable wood lid to make it an all-in-one work or play station. 
Keep everything you need for work, play or travel neatly organized and easy to access. The Kikkerland Felt iBed Storage is great for travel, work at home, or a convenient all-in-one storage and work/play station.
Keep pens, paper, notebooks, cords, electronics and more safe, organized and easy to reach.
Great for keeping kids entertained on long trips, as a travel workspace or a handy bed and couch companion so your gotta-haves are easy to grab!
Joby Beamo Ring Light for Magsafe – £45.95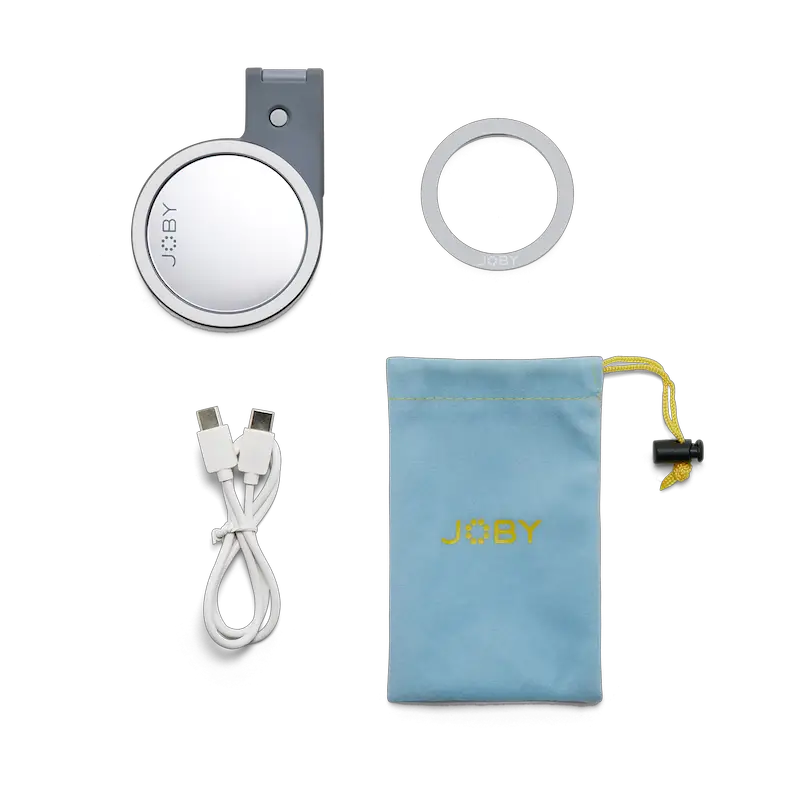 A pocketable LED video and photo light, the Beamo MagSafe is a perfect gift for anyone who loves creating content using their phone (great for teens who love Instagram or creating the latest viral TikTok).
With a slim profile, this ring light uses iPhone's MagSafe technology for quick attachment to your phone no matter where you are for perfect lighting. 
The 4 level brightness adjustment helps shooting in any scenario and the built-in mirror means you can check the look before pressing record.
The Beamo MagSafe can be flipped front and back to support front and rear cameras and the rechargeable battery will  give up to 4 hours of continuous runtime. 
A MagSafe sticky adapter is included which adheres to the back of any device to instantly make it MagSafe compatible. 
Edifier TWS1 Pro True Wireless Earbuds – £49.99
Thanks to a snug fit design, moulded ergonomically to fit firmly in the ear, and IP65 Waterproof and Dust Prevention, the TWS1 Pro (Amazon affiliate link) are a great gift for all-weather sports people, as well as casual commuters who might get caught in the rain. 
Delivering crystal clear audio for just under £50, they're also a brilliant option for shoppers on a budget without compromising on function and style.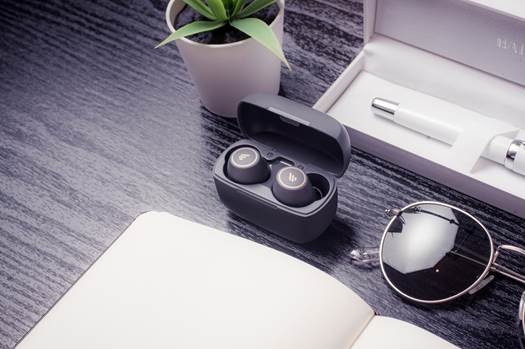 Christmas gift ideas for adults £50-100
Lyle & Scott Hoodie – £70
You can not go wrong with a good quality hoodie as a gift.
Mainline Menswear stock a number of different jumpers and zip tops from Lyle & Scott, constructed from jersey and knitted wool or cotton, with fleece or loop back linings. Shop the full range here. Free delivery over £35.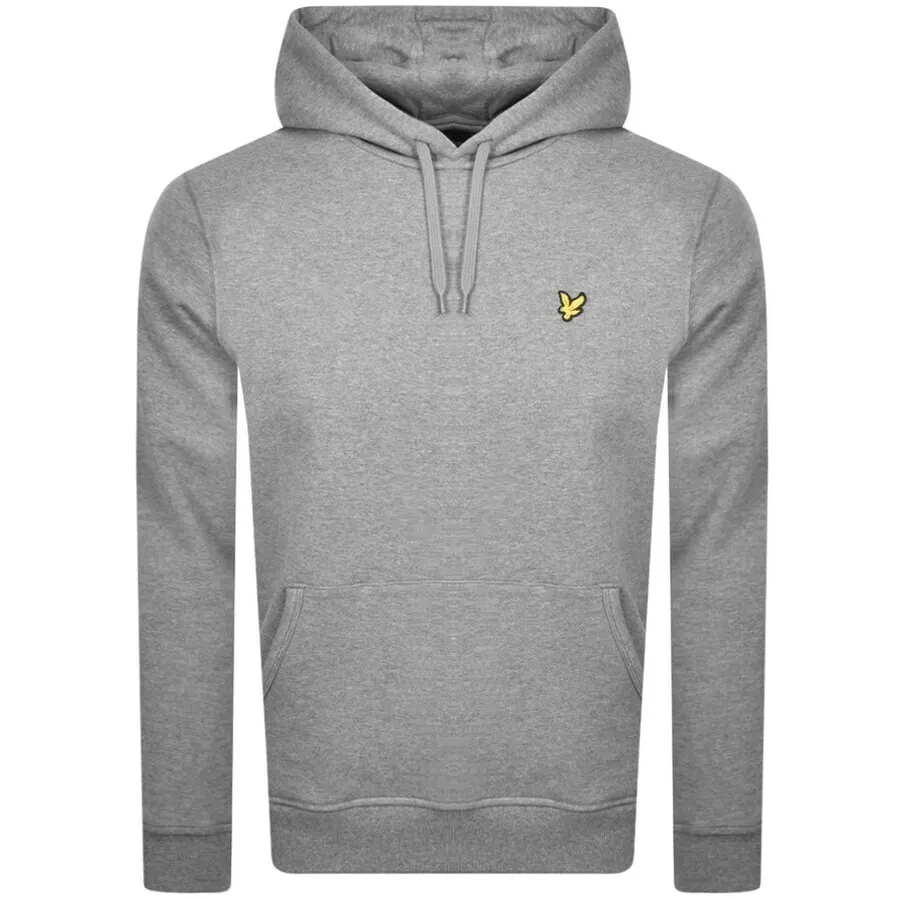 Splurge – Christmas gift ideas for adults over £100
Liforme Rainbow Hope Travel Mat – £120
If you know someone who loves yoga, chances are they have a yoga mat but they might not have a travel yoga mat.
The Liforme Rainbow Hope travel mat (affiliate link) is stunning. It's the prettiest yoga mat I've ever seen.
It comes in it's own perfectly formed travel bag that makes it perfect for taking on your trips or just to your local yoga studio.
It features the Liforme signature alignment system (markings on the mat to help guide you in your poses. Has a great non-slip surface and durable, non-toxic and eco-friendly ink. 
The Liforme rainbow hope travel mat is planet concious too as it is biodegradable, non-toxic, and PVC-free. Perfect for any eco warrior. You can buy direct at Liforme here (affiliate link).
The End
And that's it for this year's Christmas gifts for adults gift guide. I hope you liked my selection of Christmas gift ideas for adults.
Make sure to use those discount codes if you are planning on buying any! Let me know in the comments which ones were your favourites.
If you liked this post, you may like some of my other gift guides:
If you have enjoyed this post or found it useful, here are some quick and easy ways that you can support Nomipalony or say thanks:
Share this post with your friends  
Pop over to my Amazon Storefront to see what products I have been buying and loving from there recently, including my health and fitness products list.
Sign up to my mailing list 
Women can join my feminist Facebook group – the Nomipalony Freehouse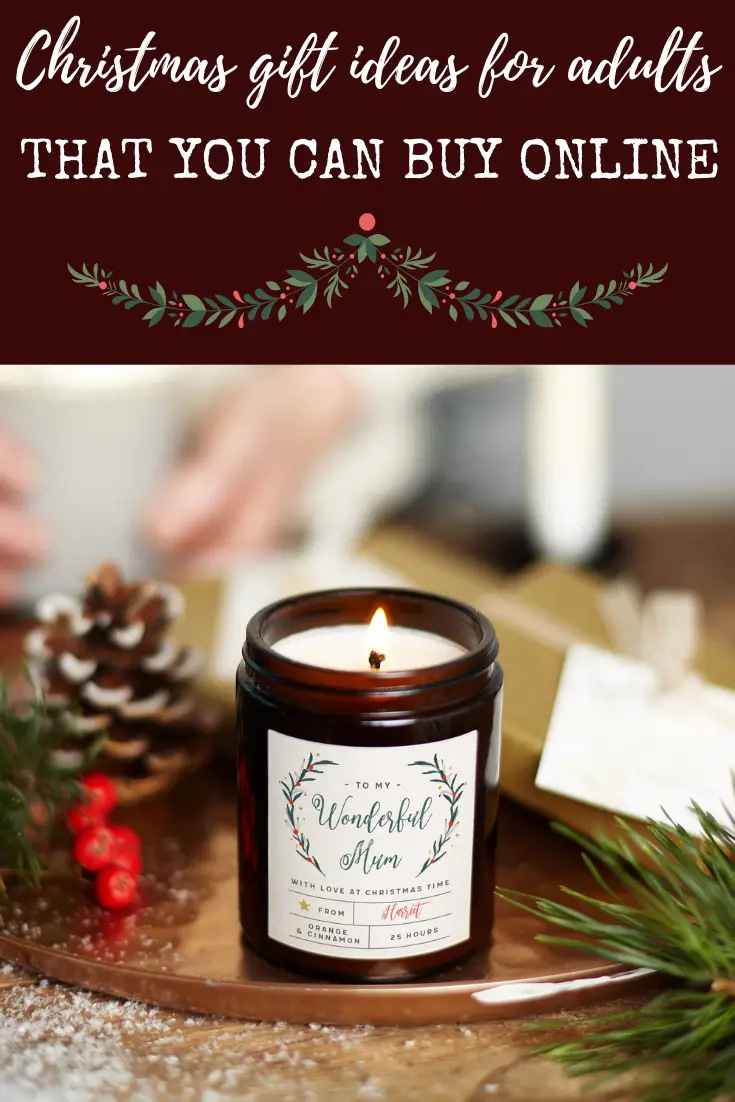 Disclaimer: I received some of these items as press samples. This post includes clearly marked affiliate links. If you buy through an affiliate link you won't pay any more but I will receive a small referral fee. For my full disclosure policy, please see my about page.