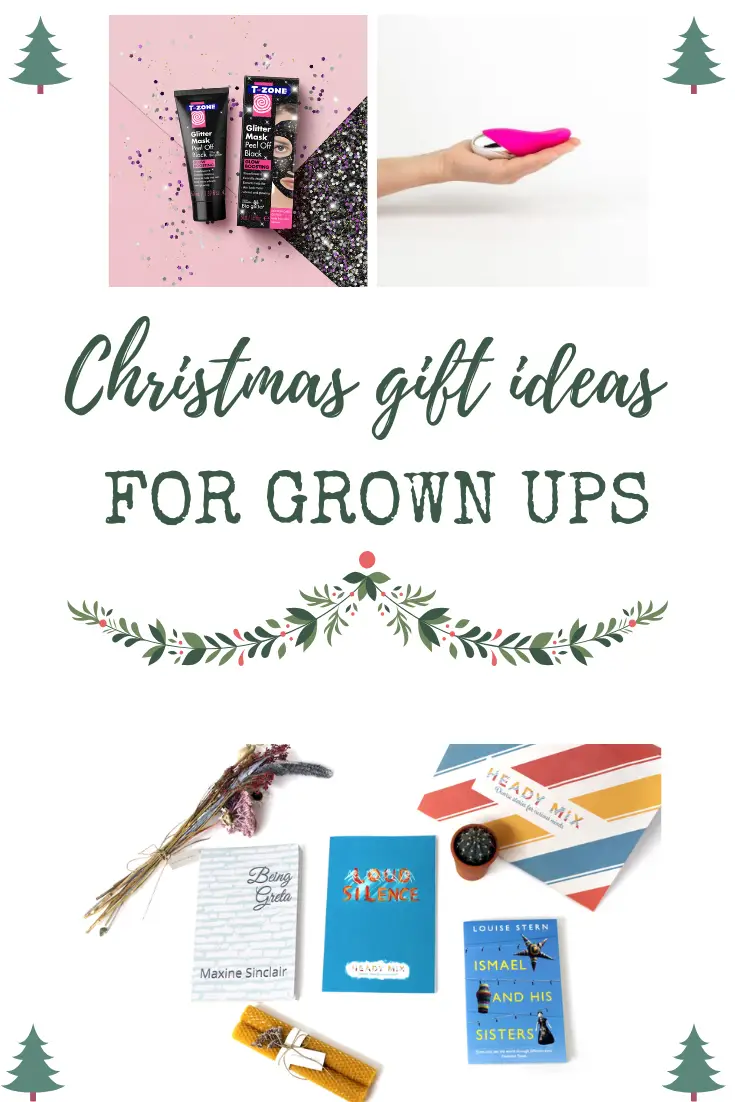 Usually, I do a gift guide for women and a gift guide for men at this time of year. However, my friend Lesbemums reminded me that gender stereotyping, even when it comes to adults (my kid's gift guides are already categorised by age/them not gender) is still not so cool. So this year I'm just doing a general gift guide for all adults – not restricted by gender! So here's my Christmas gift ideas for adults that you can buy online…
T-Zone Glitter peel-off mask – £6.99
A great stocking filler gift – the T-Zone Glitter Mask Peel Off Black (affiliate link) draws out impurities to help keep skin clear. Strawflower & Centella Asiatica Extracts help the skin look more vibrant and glowing. It has been specially formulated to: purify the skin and unclog pores, prevent build-up of dead skin cells and help skin look more vibrant and glowing. It is cruelty-free and contains biodegradable glitter made from plant cellulose.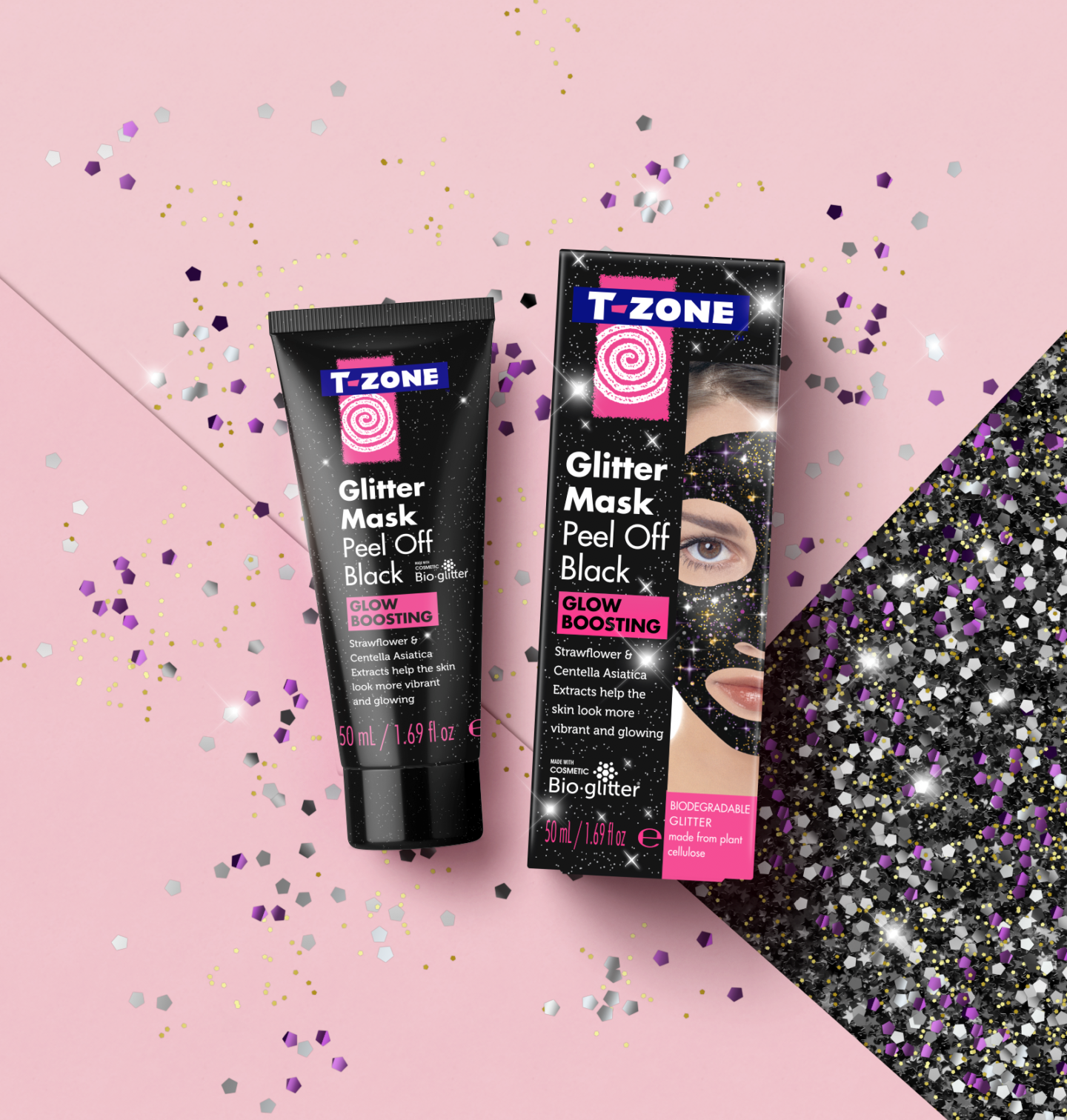 Heady Mix subscription book box – from £12
For the intersectional feminist in your life (or to add to your own wish list), Heady Mix is a subscription book box that showcases emerging writers from underrepresented groups covering women, race, disabilities, LGBTQI+ and more. Ranging in price from £12.00-£186.30, their carefully curated book boxes are the perfect gift for the avid book reader. The theme for Christmas is Feminist Fairytales, and it features inspirational stories by and about women that redefine 'happily ever after'.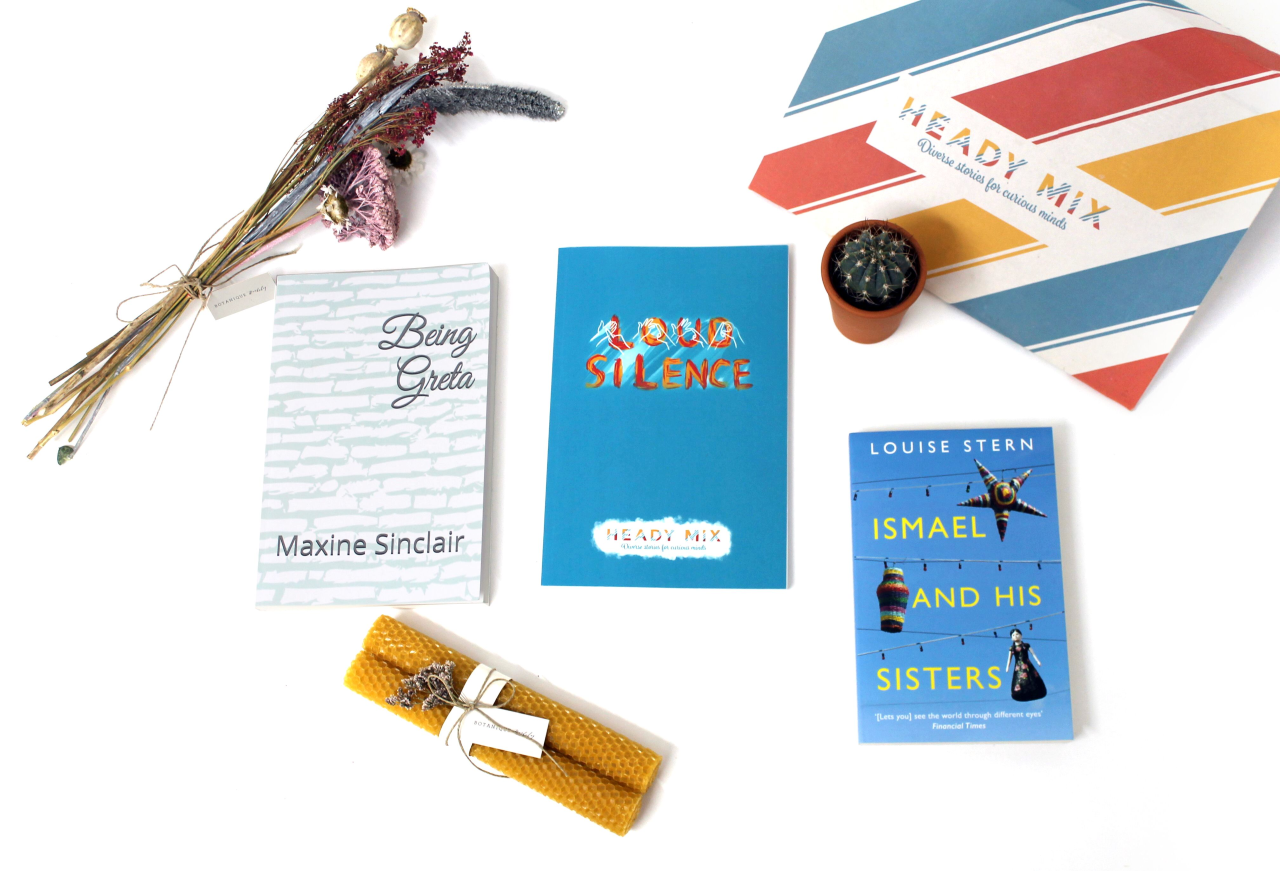 Vista Print Wall Calendars – £17.99
Every year I like to go through my photos of the year and buy a photo wall calendar for myself and I get two more made for my mam and my 'mother in law'. It's lovely the next year to see all the memories from the year before and how much the children have changed. I also keep my calendars to look back on as a snapshot of how life was back then and the photos bring that to life even more. Vistaprint often have great offers on their wall calendars (affiliate link) and if you buy in plenty of time then you can select their free delivery option too!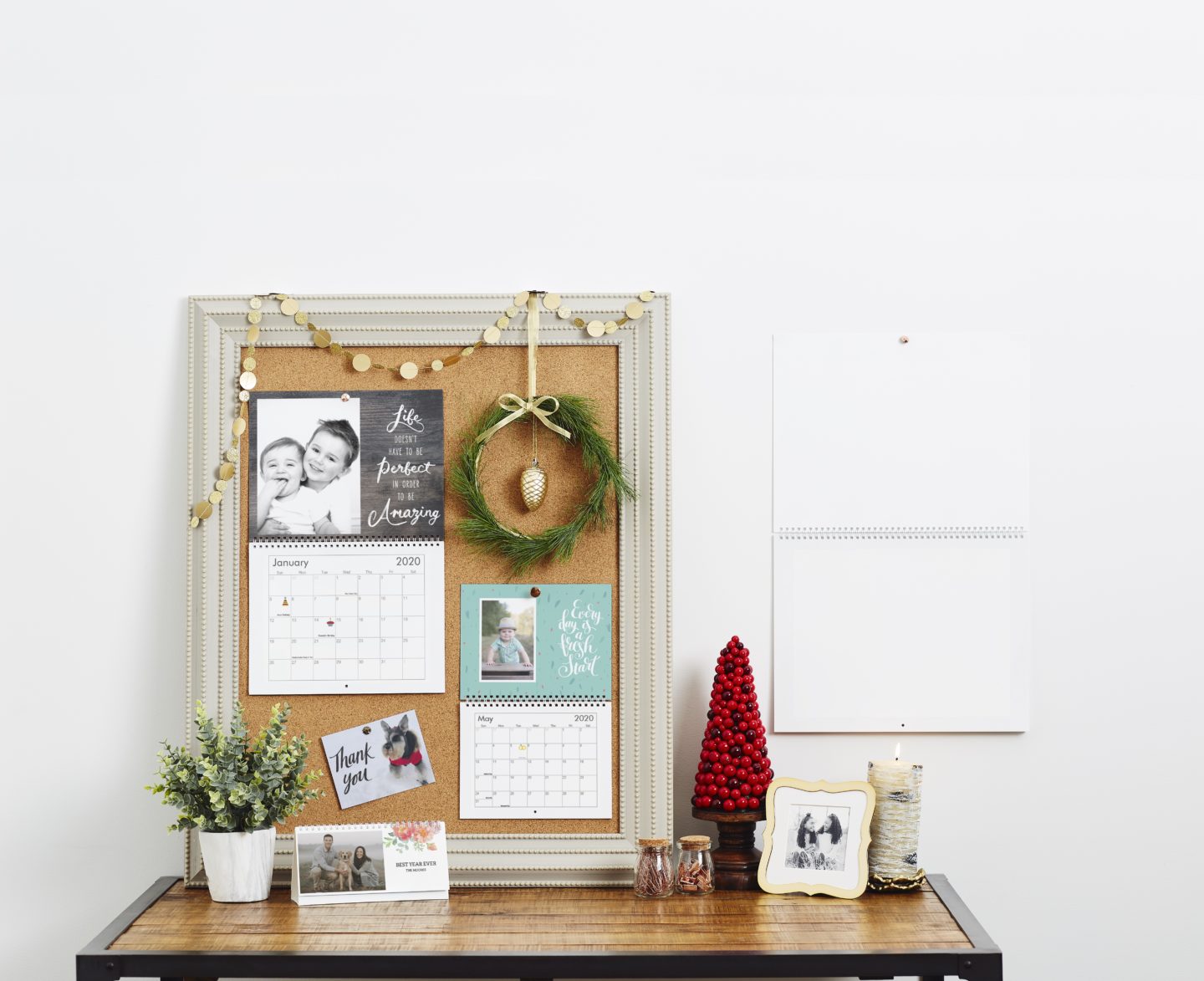 Carina vibrator – £23
Loved one on the naughty list – then give them the gift that keeps on giving this Christmas! It's what Santa would want. The Carina vibrator is dinky enough to pop in your travel bag – and will still give you ten vibration patterns of pleasure. She is USB chargeable, made from body-safe silicone and phthalate free. Carina has 4 hours charging time, 2 hours usage time and is splashproof. Sign up to Sent to Thrill and you can get a further 10% off with your first order too.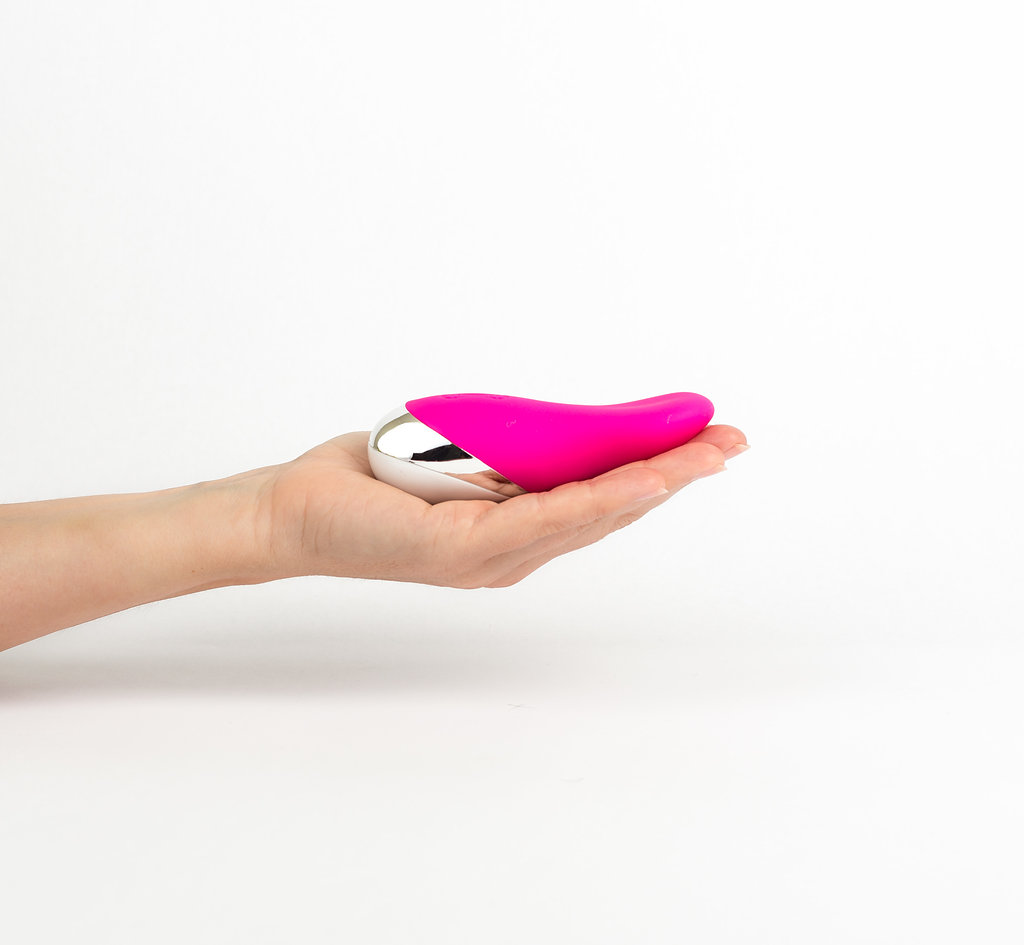 Three Course Meal and a Glass of Prosecco for Two at Zizzi – £39
I'm not sure I've ever met someone who doesn't like Zizzi, plus they are everywhere (or 130 locations at least)! The Personalised Gift Shop are offering a voucher for a three-course meal and glass of prosseco for 2 for £39 which would make a really thoughtful gift for a couple (especially if they have young kids and you offer to babysit too).
Custom Made to Measure Sustainable Lingerie – £42
I've had this Stellar longline handmade bra from Lucky Sew and Sew on my wishlist for ages now. Carly's clothes are just stunning and her inclusive and sustainable brand is just what we are all about over here at Nomipalony. I'm hoping Santa brings this down my chimney this year.
A proper Scotch Whisky – £44
Papa Ginge loves a glass of a good whisky on an evening! Tomatin have a range of highland whiskys that will even satisfy picky Papa Ginge! Tomatin's 12 Year Old expression is matured in a combination of traditional Scotch, Bourbon and Sherry casks providing a traditional yet distinctive Whisky. The 12 Year Old's rich fruity aroma is the prelude to sweet flavours of apples, pears and a subtle hint of nut before a long pleasantly oily finish. You can buy this 12 Year Old Highland Single Malt Scotch Whisky for £44 from various stockists. I would recommend drinking it while watching Outlander and pretending Jamie Fraser brewed it for you but that's just me…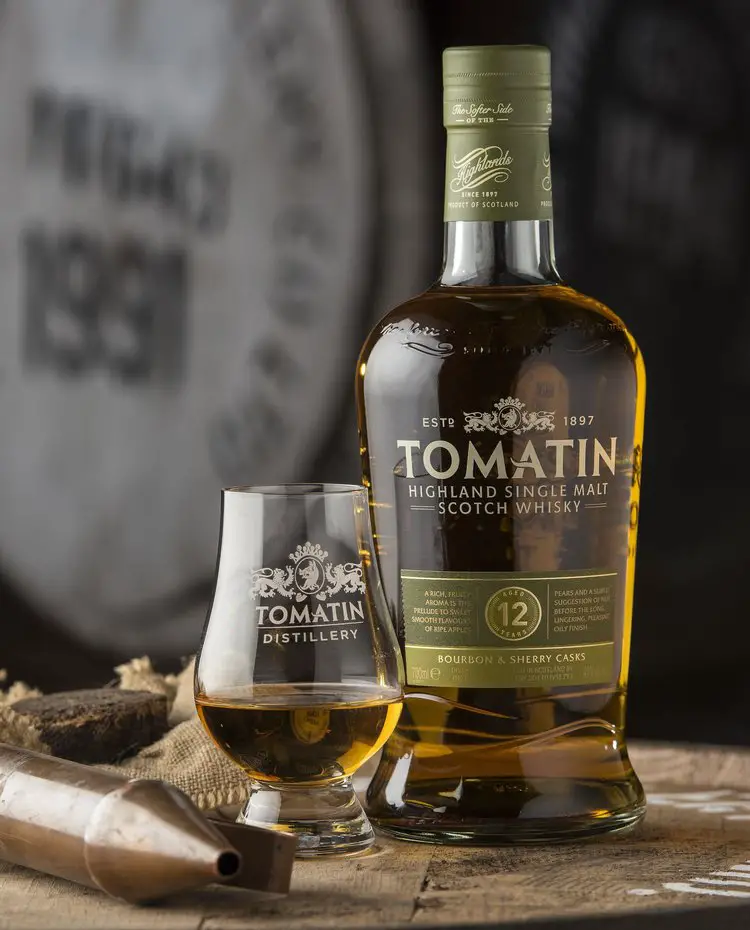 Breakfast at Riley's adventure -£54.50
Support a local family business ran by two of my best friends and give someone the gift of good food and adventure in 2020! Kayak from Cullercoats to King Edward's Bay with CBK Adventure Co, then enjoy a delicious breakfast from the iconic Riley's Fish Shack. I've been kayaking with them before and it was so much fun and I'm dying to eat at Riley's!
Custom family adventure map – £55
I featured Ink&Tot in my gift guide last year and couldn't resist featuring Hannah's beautiful work again this year. She has recently created some gorgeous custom family adventure maps that would make an amazing gift. Due to the work that goes into these and Hannah being a sole trader these have a limited run and sell out quick so if you want one, move fast. You can choose from 80 pre-drawn icons to create your custom map which includes a custom drawing of your home and your personalised family name.
Voucher for The Alnwick Garden and Afternoon Tea for Two – £59
This is a great gift for grandparents and something I'm planning on getting my own mam and dad who love Alnwick Gardens. It's always such a lovely replenishing place to go to – especially if you get one of their afternoon teas. The Gift Experience are selling a voucher for entry and an afternoon tea for two for £59.
A staycation at the Scottish Centre Parcs, Crieff Hydro – £280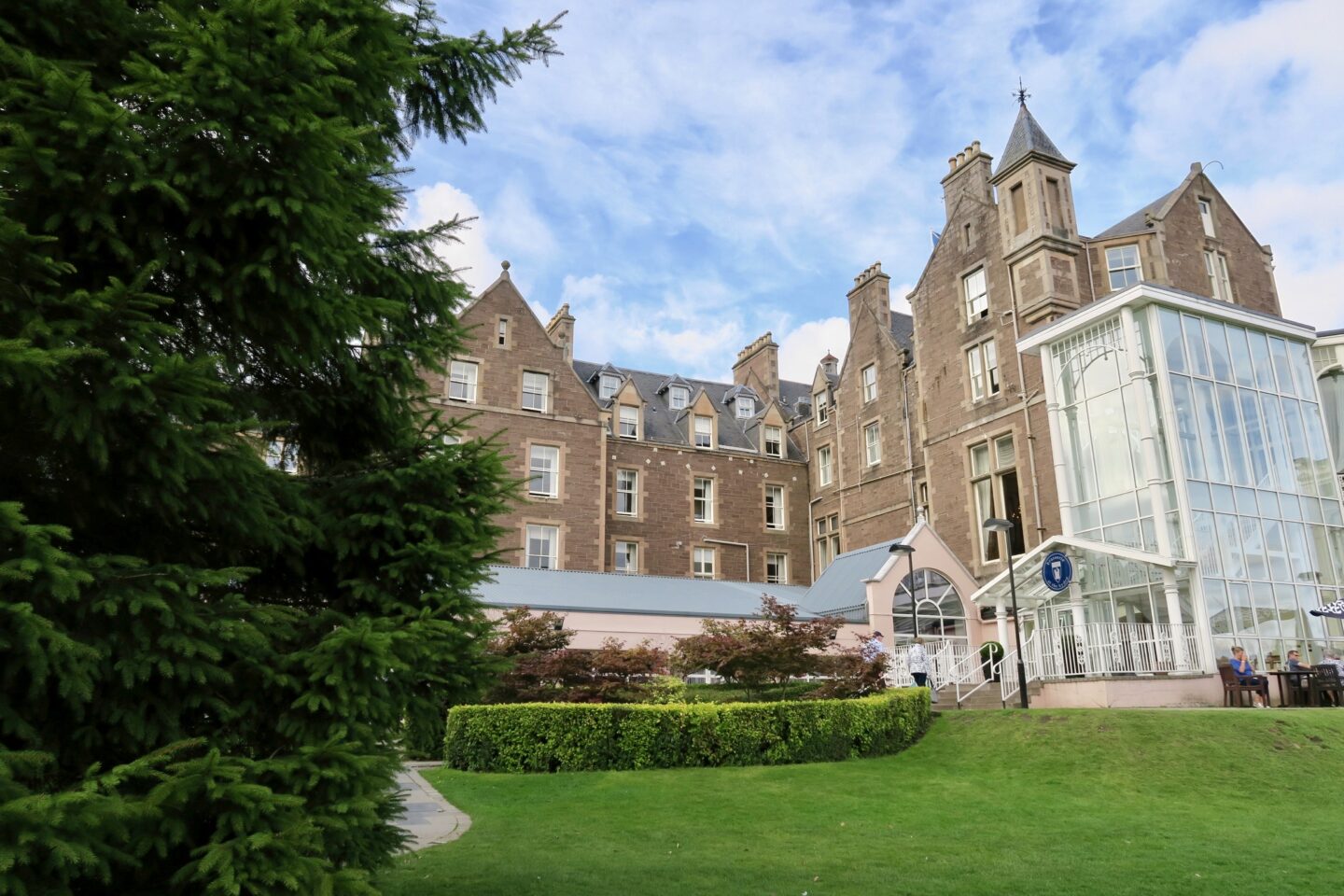 Everyone knows that by time January comes around we all feel down and are looking at holidays as we need something to look forward to after Christmas. I've written about our stay at Crieff Hydro before who have been called the Scottish Centre Parcs. You can find really affordable stays there and they have tonnes of activities, great food and drinks, a spa and FREE CHILDCARE! I've quickly priced up a 2 day break in the February half-term holidays for £280 (affiliate link) for a family of 4 with Scottish breakfast but I bet it you spent a bit of time on the site you could find something cheaper too.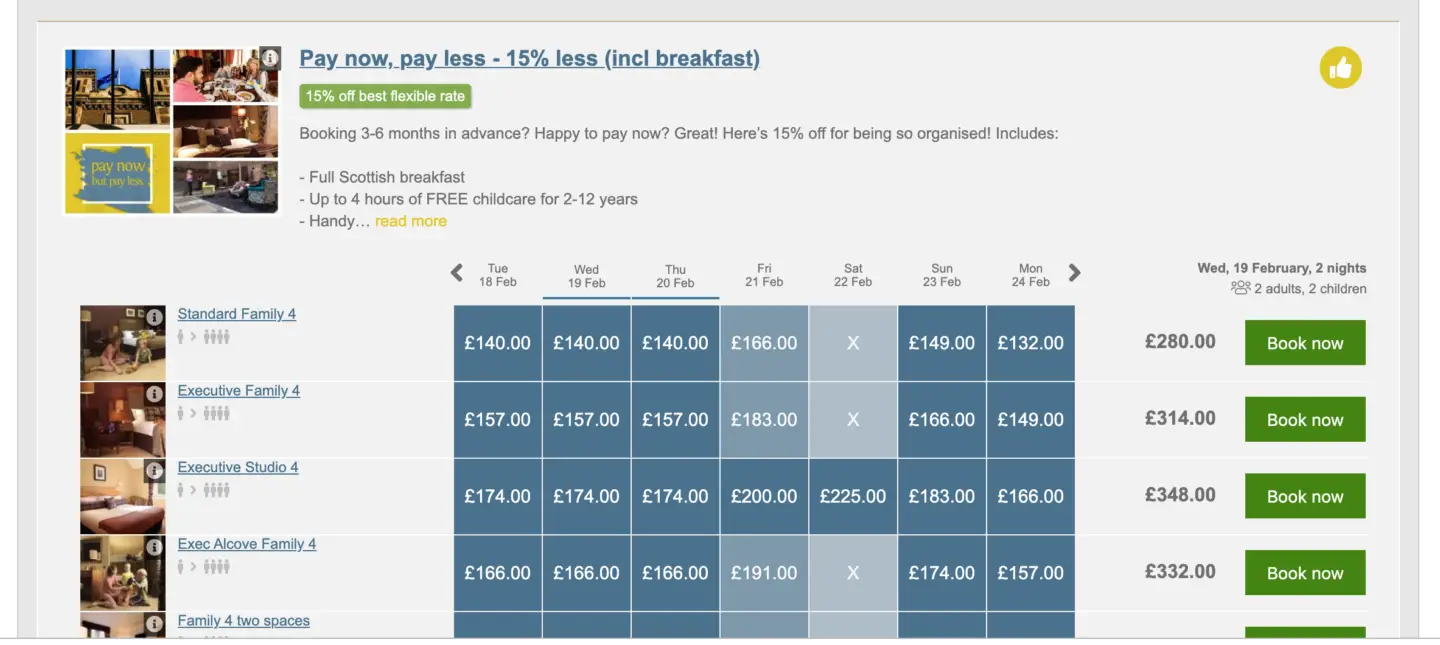 And that's it for my 2019 round-up. Hope you liked my selection of Christmas gift ideas for adults that you can buy online! If you liked this post, you may like some of my other gift guides: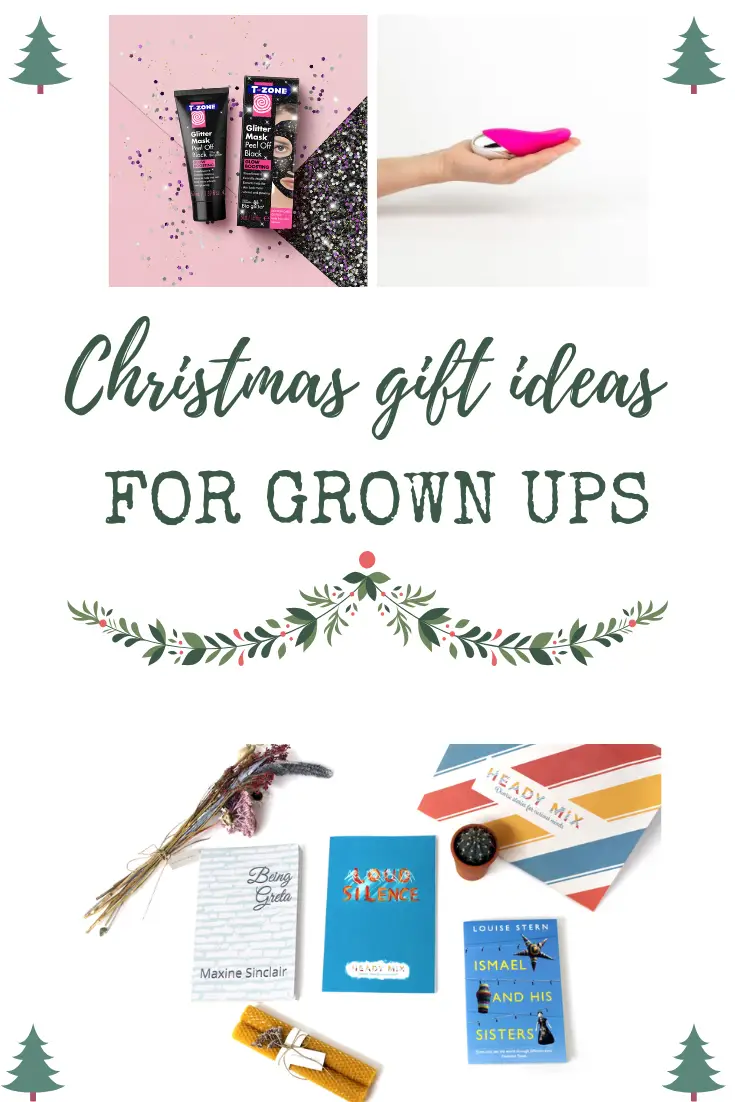 Disclaimer: I received some of these items as press samples. This post includes clearly marked affiliate links. If you buy through an affiliate link you won't pay any more but I will receive a small referral fee. For my full disclosure policy, please see my about page.
Never Miss a Post
Click here to subscribe to our mailing list