Last night I attended the Hawthorns Terrace Party BBQ at the recently opened Crowne Plaza hotel in Newcastle. This was an event held by the Crowne Plaza to showcase its new restaurant and there was a mix of attendees from press, bloggers and local companies who might want to book the facilities for conferences and the like. This was the second time that I've visited the hotel after going down to review their Mineral House spa earlier in the year. I loved that spa visit so was super excited to get back down and sample more of their hospitality.
The event began at 5pm and I struggled to get there in time as I had to wait for Papa Ginge's Mam to finish work and get to ours to watch the kiddies and then I had to metro it into Newcastle. The life of a parent blogger! I got there at about 5.45pm and had missed the canapés, gutted I didn't get to try those but there was so much food to try it's probably best I didn't fill up on canapés.
I got a name badge and very nice sparkling rosé on entry and made my way out to the terrace. It was such a lovely day yesterday. Really sunny, perfect for such an event. I actually tweeted on my way to the event saying the metro was hotter than Satan's arse crack. I'm always one with the words and glamour… I love it when restaurants and bars in the Toon have places where you can eat and drink al fresco. There seem to be more popping up lately which is great as we hardly had any for a long time. I met some of the other bloggers on the terrace – Laura from Look at My Clothes, Chloe from New Girl in Toon, Melissa from the Girl and the Treadmill and Mandy Charlton.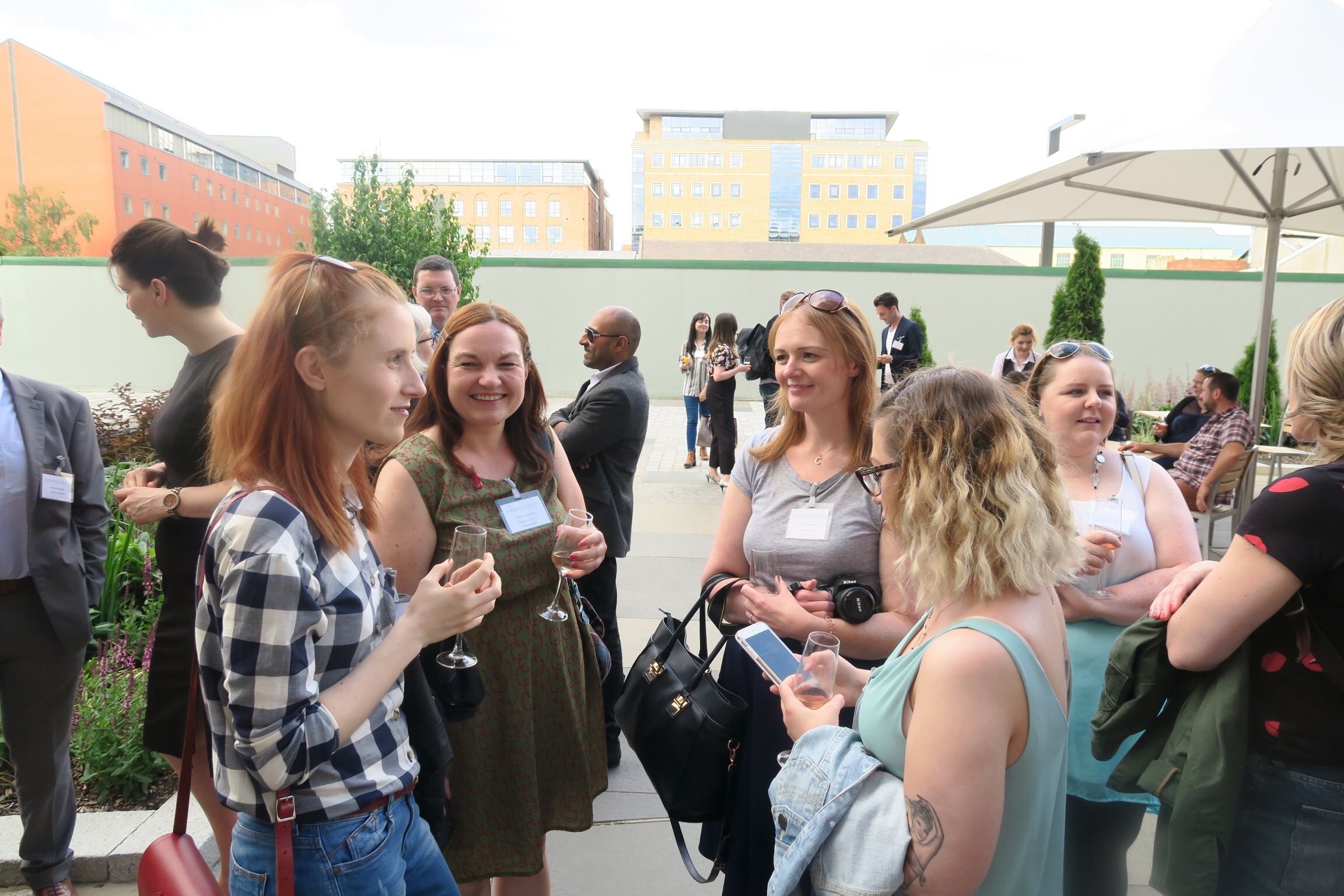 There were a couple of speeches from the manager, and the Head Chef (Chris Wood) and then we went through to get some food and drinks. They had a BBQ station on the terrace and bales of hay. I tried some spit roasted Northumbrian lamb infused in red wine, garlic and rosemary; celeriac and heritage carrot slaw; heritage tomato, cucumber and mint salad; and homemade minted jelly jam (that looked a lot like frog spawn but tasted nice). The sausages were still cooking and I meant to go back for one and am still annoyed with myself that I forgot!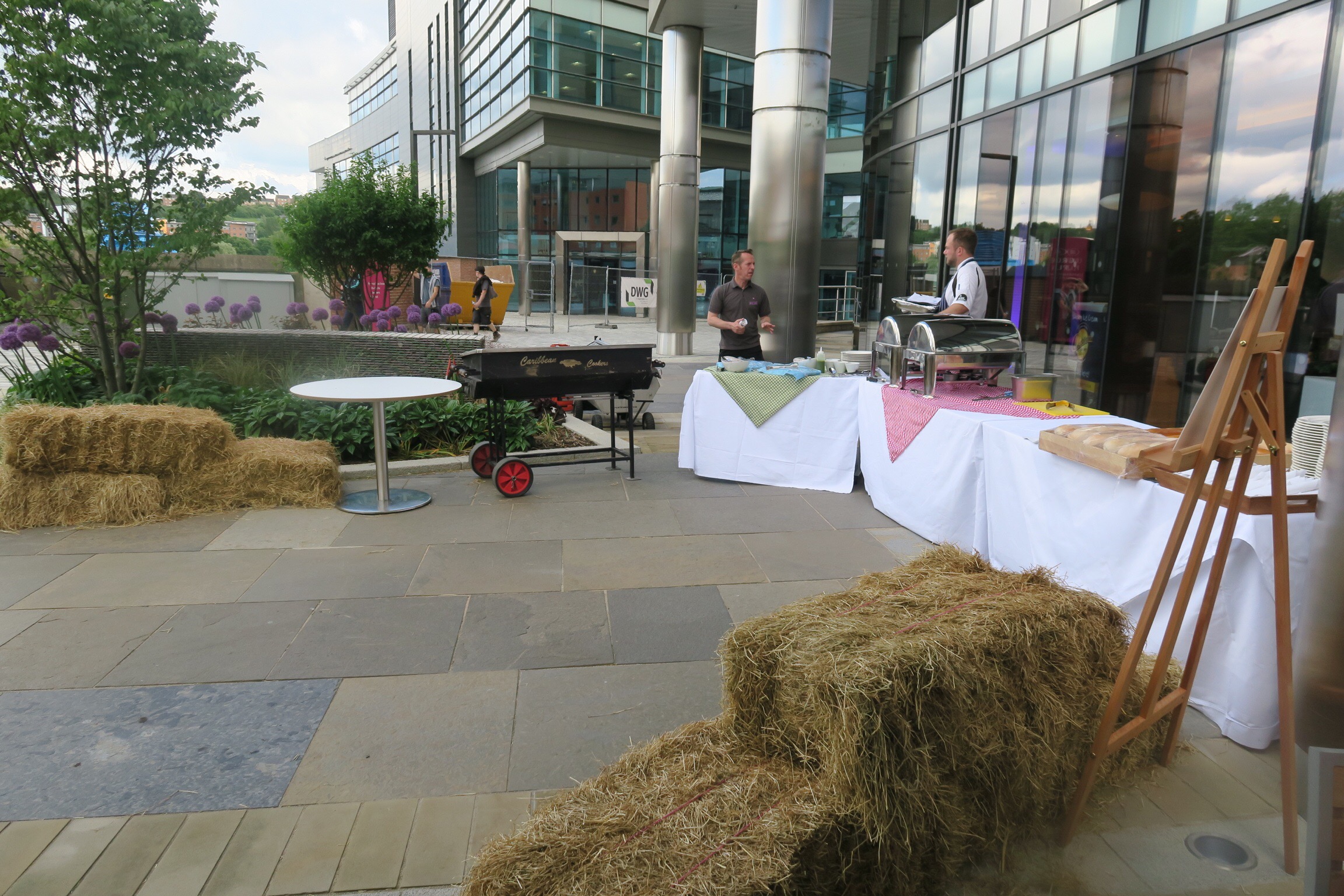 Then inside we saw some other bloggers and set up a little bloggers table with Pixie from Fashion Voyeur, Rachel from Life in Geordieland and Ashleigh from Ashleigh Money Saver. All the other bloggers are really canny and I loved getting to know them better – although I did my usual thing where I get a drink in me and a break from the kids and have verbal diarreah. Does anyone else do that?!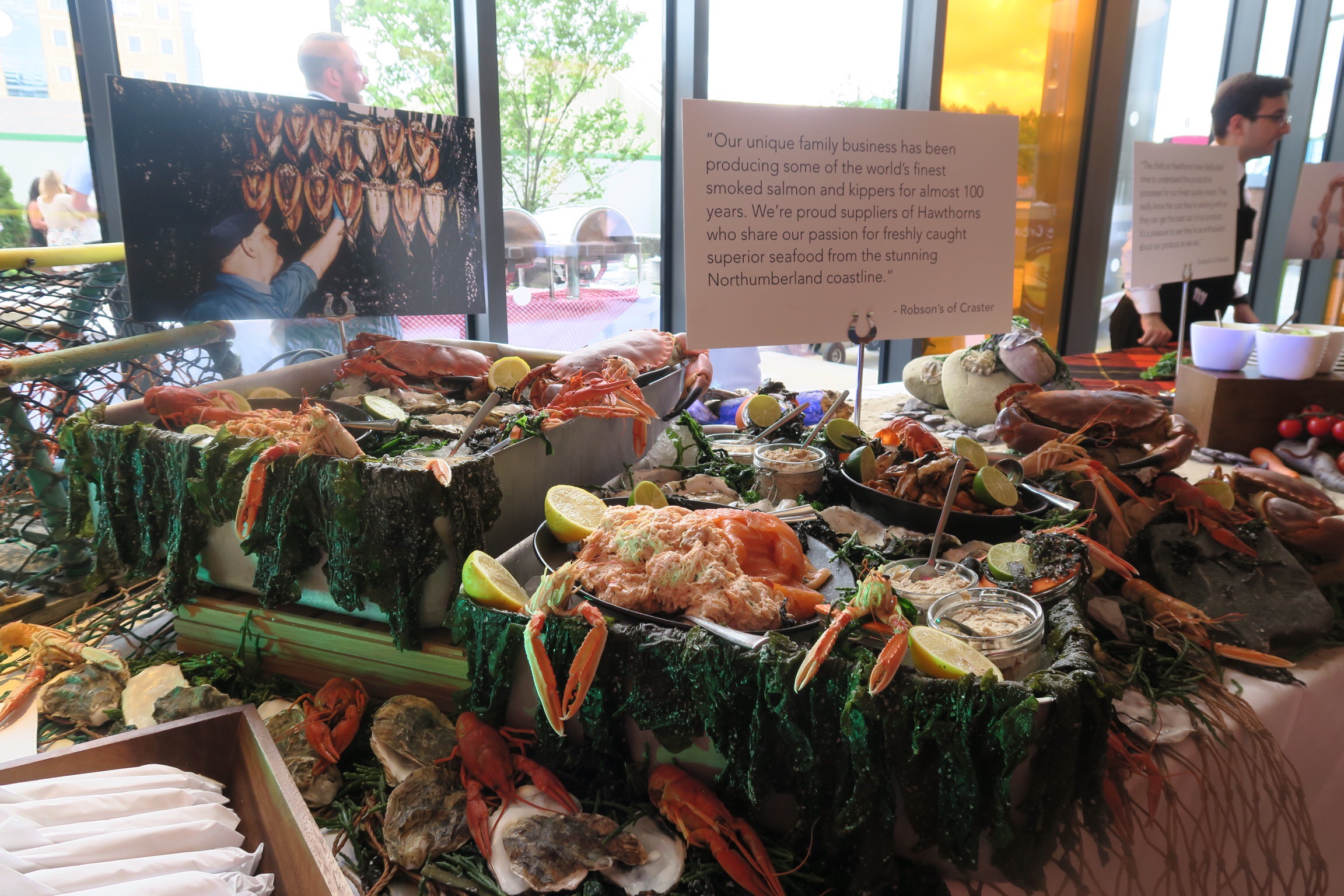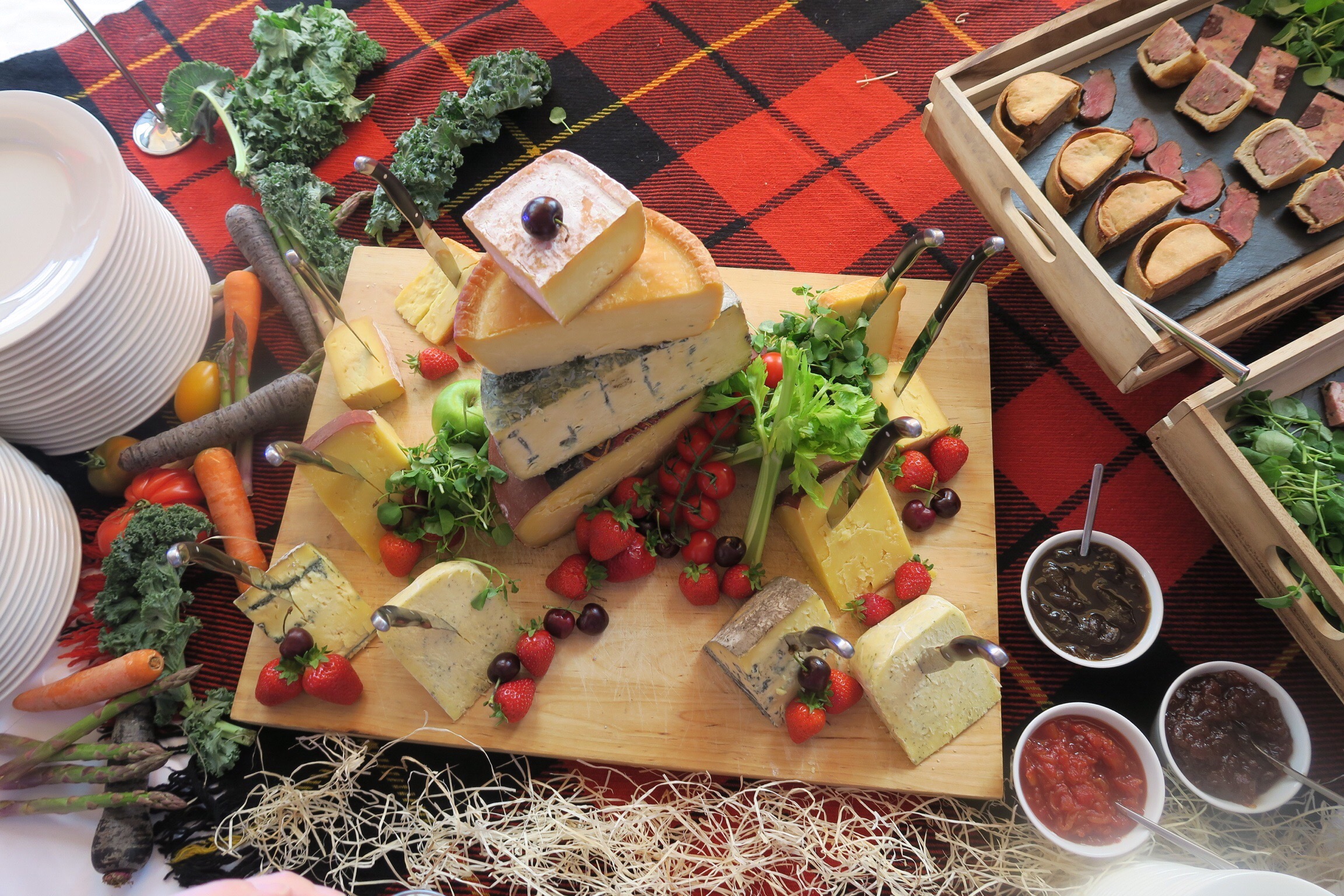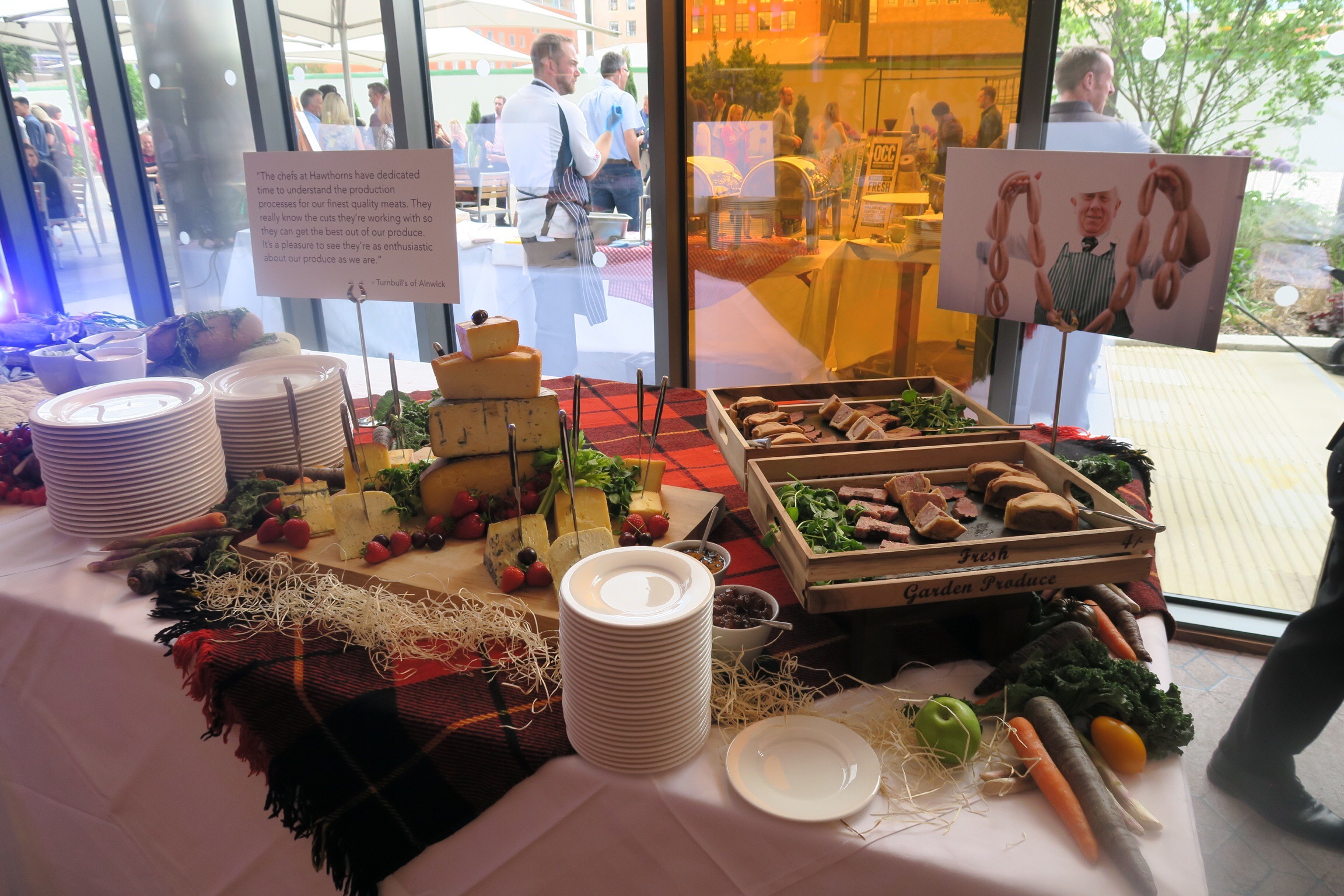 I got some seafood and cheeses to try. My favourites of the night were the cheesy scallops served in the shell (the biggest scallop I'd ever eaten) and the popcorn cajun rabbit which was kind of like southern fried chicken but with rabbit, it was great and should totally be a thing. I was washing it down with (too many of) their cocktails. I love mint so the Fresh by Nature (I think it was called?!) cocktail with gin and mint was right up my street. It was lovely, really fresh and light. I'd definitely get it again. I think I had 4. Whoops. And I'm paying for it today too.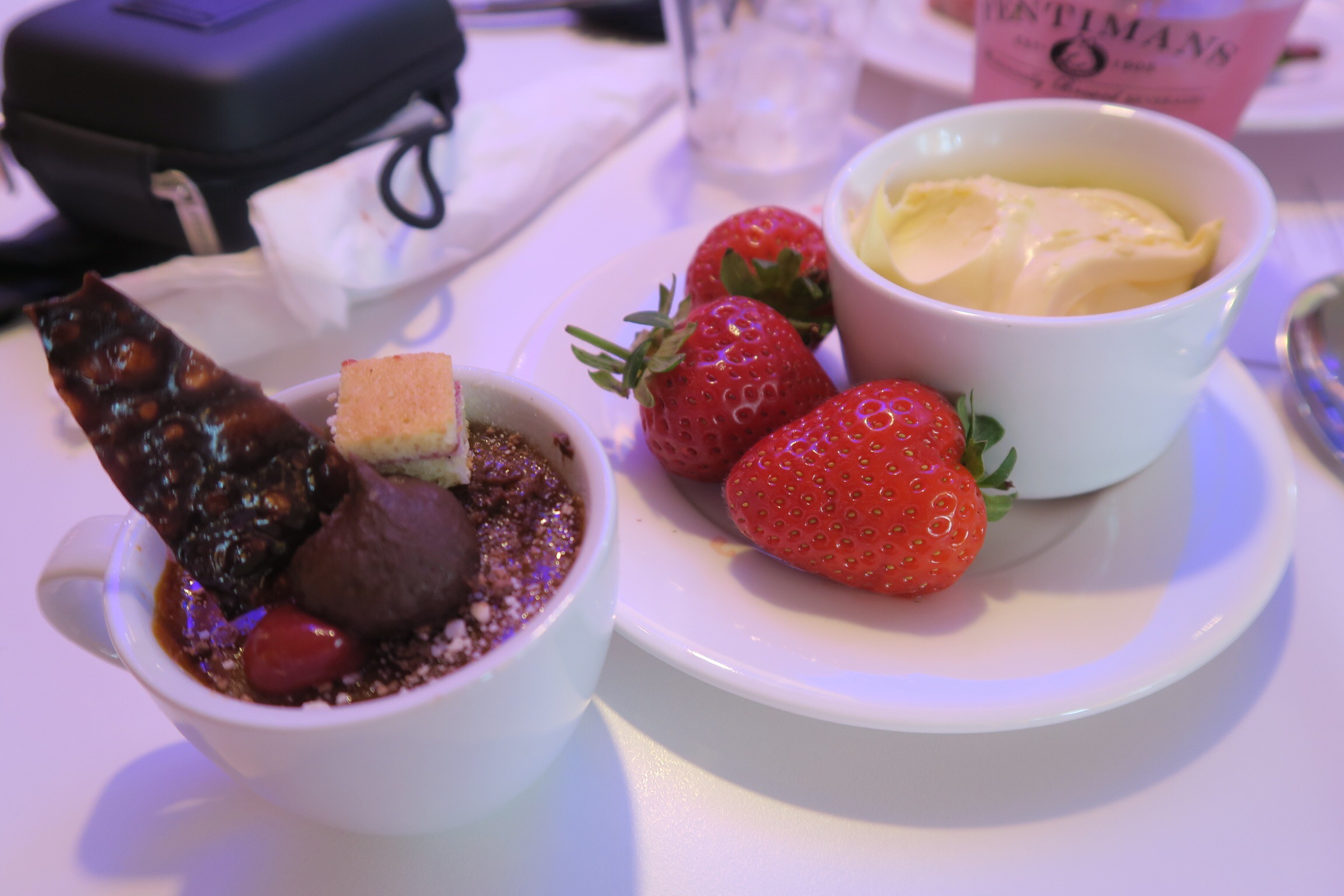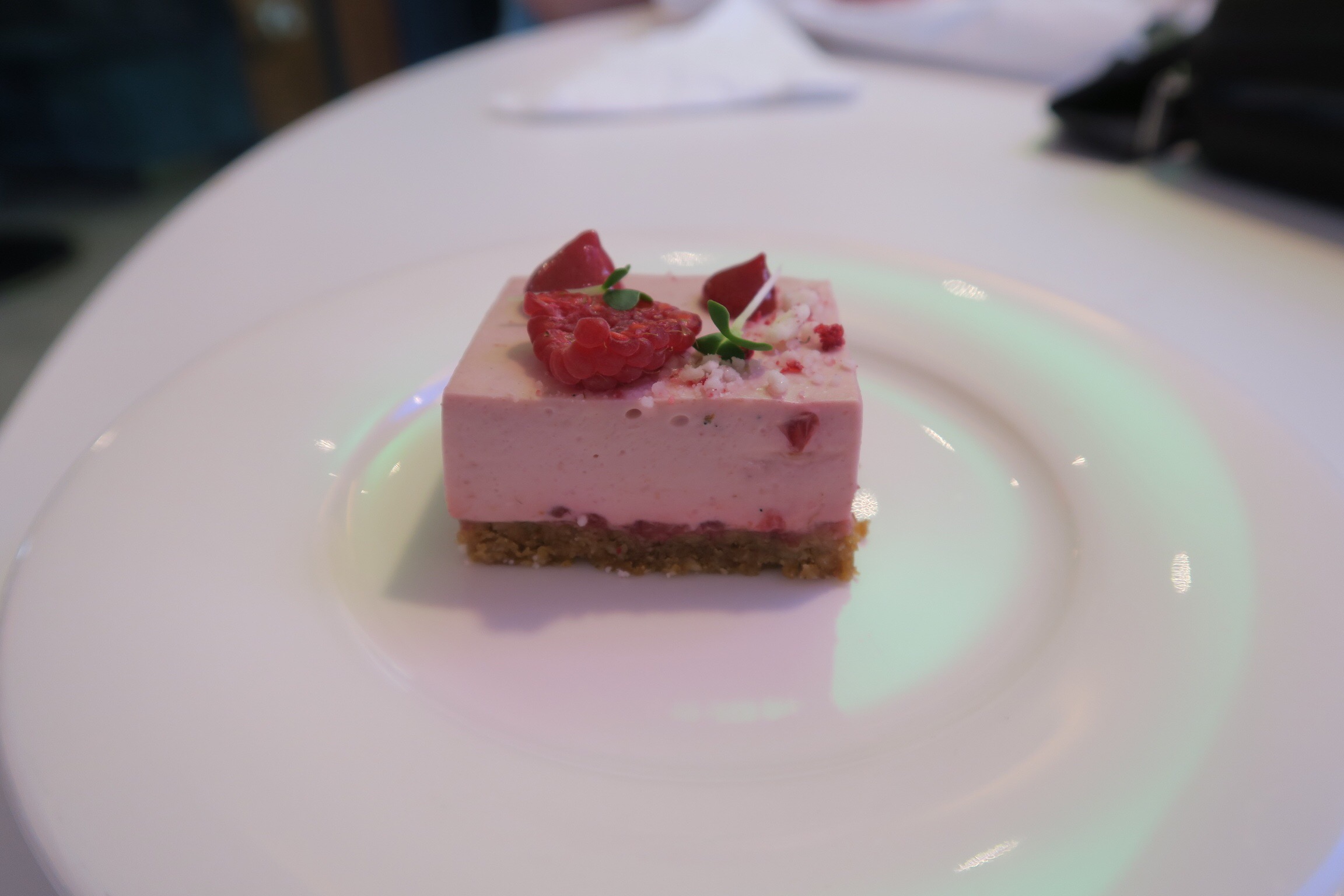 Then I hit the desserts – I tried dark chocolate and Alnwick rum brûlée; Lindisfarne mead, vanilla and raspberry cheesecake; and some Northumbrian strawberries and clotted cream. The brûlée was SO good. I had to stop myself going back for a second. All of the food was delicious. I could have just eaten and eaten all night. I did stuff my face but was probably quite restrained (for me) given how much amazing food there was.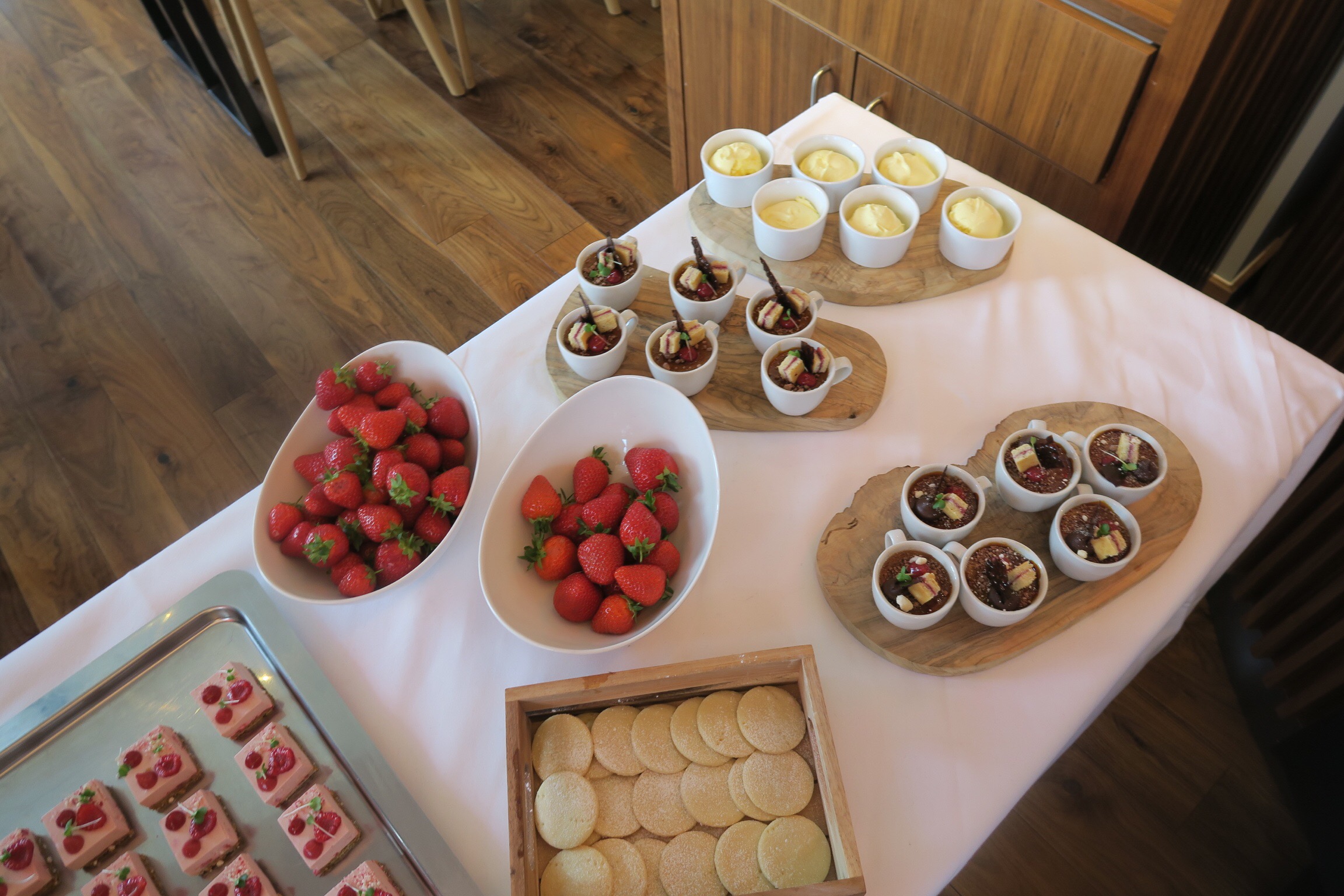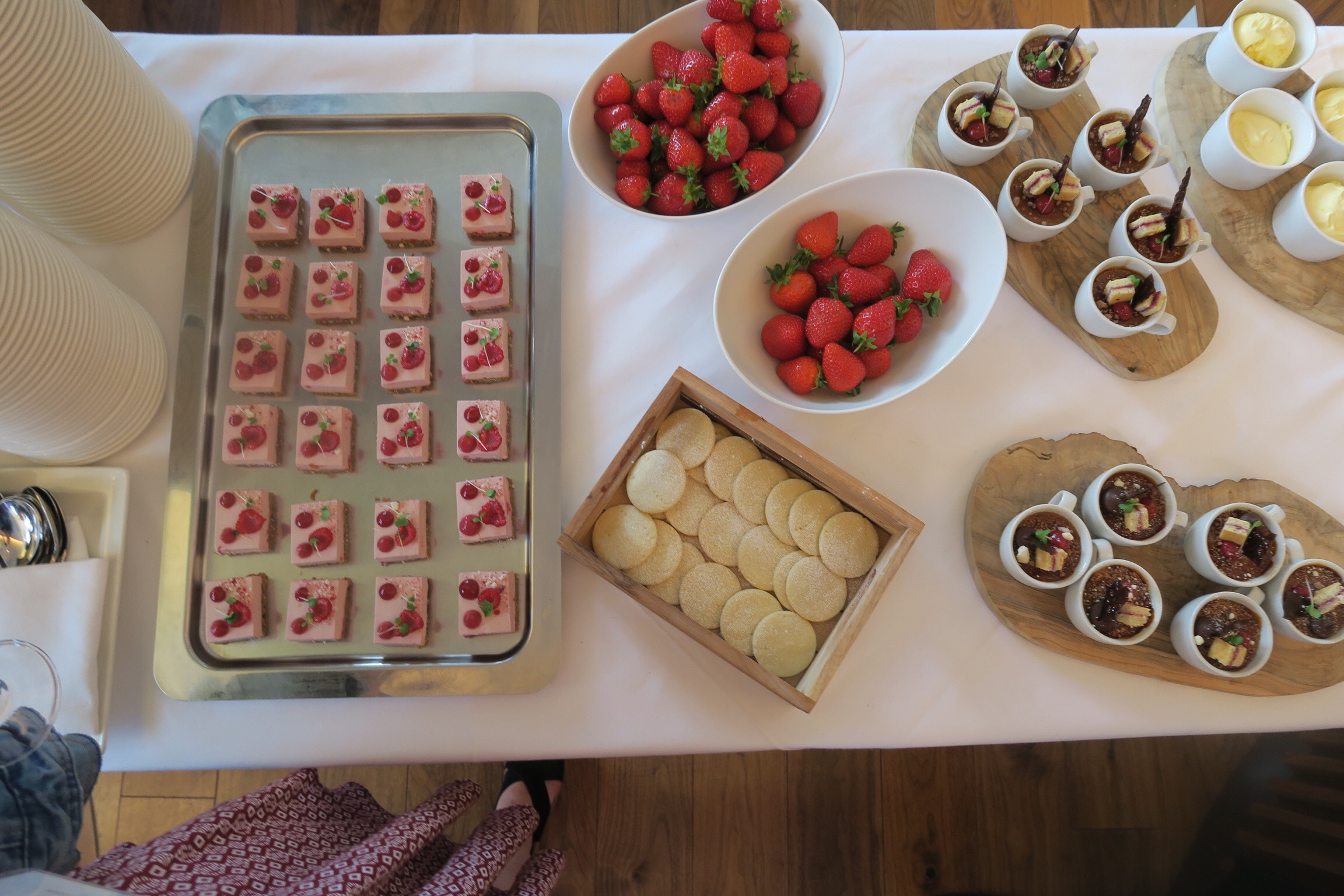 What I liked the most is how despite being a chain hotel, they are really committed to using local suppliers and produce. Ouseburn Coffee Company were there and they were doing these amazing looking espresso cocktails. I hate coffee so didn't try one but the other bloggers said they were great and they looked pretty sexy.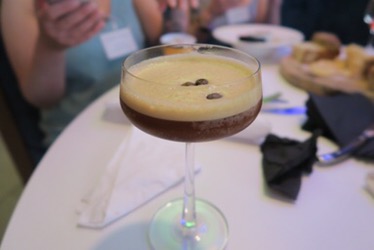 The cheese and ice cream was from Doddington's Dairy. And there were lots of other local producers too, including:
Northumberland Cheese Co.
Turnbull's of Alnwick
Geordie Bakers
Ingram Valley
Lishmans of Ilkley
Robson's of Craster
Swallows of Seahouses
Wylam Brewery
Durham Distillery
Fentimans
Lindersfarne
It's a solid all rounder of a hotel, the only thing I haven't tried are the rooms but if they are anything like the spa and restaurants they'll be sound. I can see this hotel working for so many different things – celebratory dinners, girl's spa sessions and nights out, corporate events and conferences. I'd recommend it for most things. My scores on the doors are:
Venue – 8.5/10
Location 9/10
Value – 7/10
Toilets 9/10
Music – didn't really notice any, I think it was general hotel ambient music
Food – 9/10
Service – 8/10
Overall – 8.5/10
The only thing I didn't see that I would have liked to is more organic and free range produce.
It was a great showcase and the team did themselves proud. Next time we have a babysitter for a treat I'll definitely be heading back down to take Papa Ginge to the spa and then the restaurant.
Disclaimer – I got to sample the food and drinks at this event free of charge but this doesn't affect my review, as always is 100% honest.