Struggling to know what you want for Mother's Day? Or don't know what to buy your partner or own mother? Hopefully, today's post will provide a little inspiration. Here are some of my top picks for Mother's Day gift ideas. As always I have catered to a range of budgets, starting from least expensive to most.
Cake vegan hair range – from £2.99
Cake Beauty's haircare range is a great stocking filler gift for the vegan in your life that doesn't want to compromise on style. Vegan, cruelty-free, naturally luxe and fragranced like cake, what more could you want for your hair?! Their range is great and they have products for all hair types. Available from £2.99 (Boots affiliate link).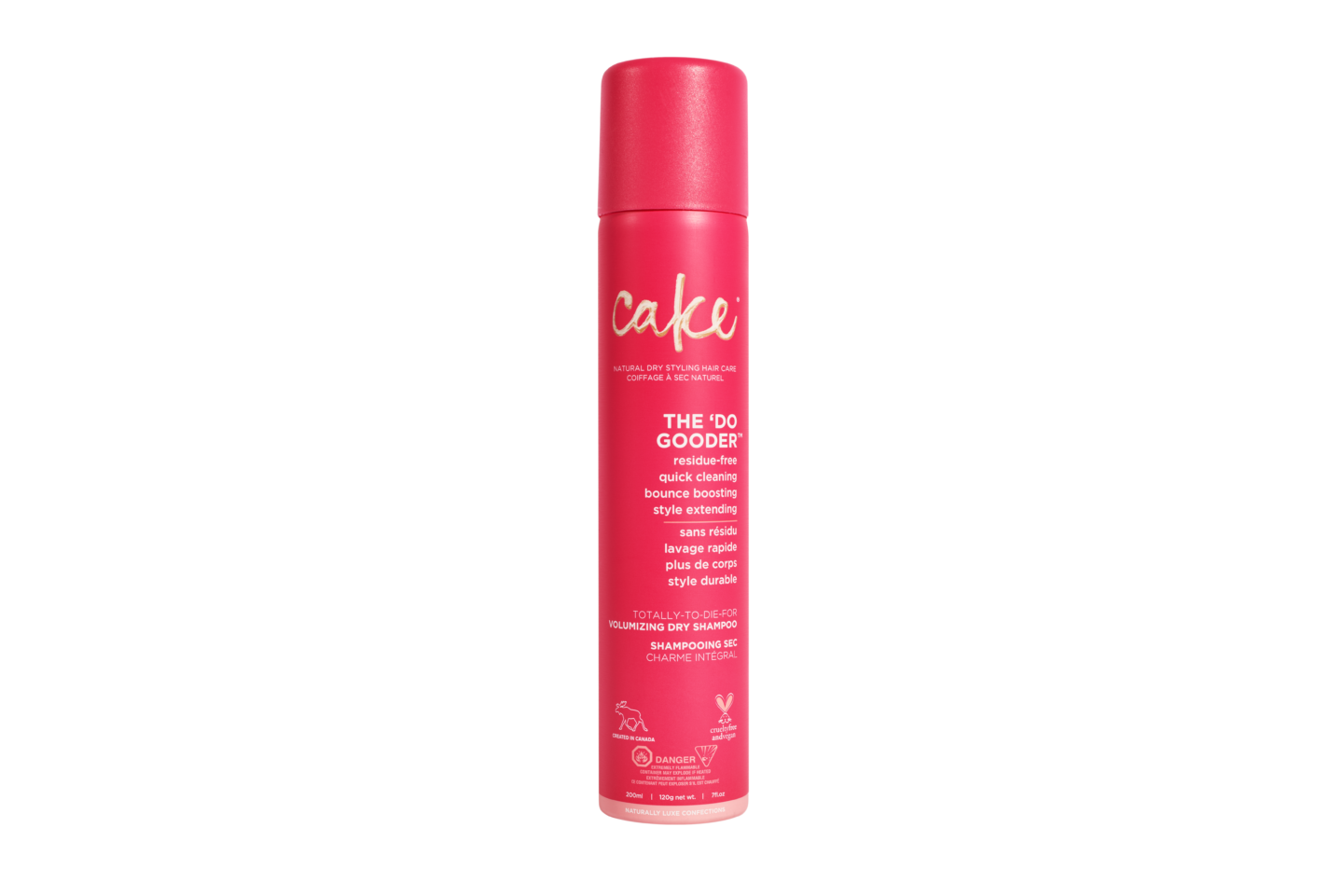 Good Tempered Chocolate Company chocolate slabs £3.50
Good Tempered Chocolate Company is run by Zoe, a small-batch chocolatier in North Shields. Alongside Good Tempered Chocolate Company Zoe is a mother of two young boys. She kindly sent me some of her chocolate slabs to use as favours at our wedding and everyone loved them. She has some great flavour combinations. You can catch her at Tynemouth Market or order direct from her new website where she has some slabs that she has created especially for Mother's Day.
OGGS vegan cakes – £4.25
For the vegan mothers with ethical values and a sweet tooth! Brands don't get more ethical than OGGS. They are committed to sustainability and they even give their employees unlimited holidays. These are the kind of brands I like to feature. Their cakes are newly available at Sainsburys and Waitrose.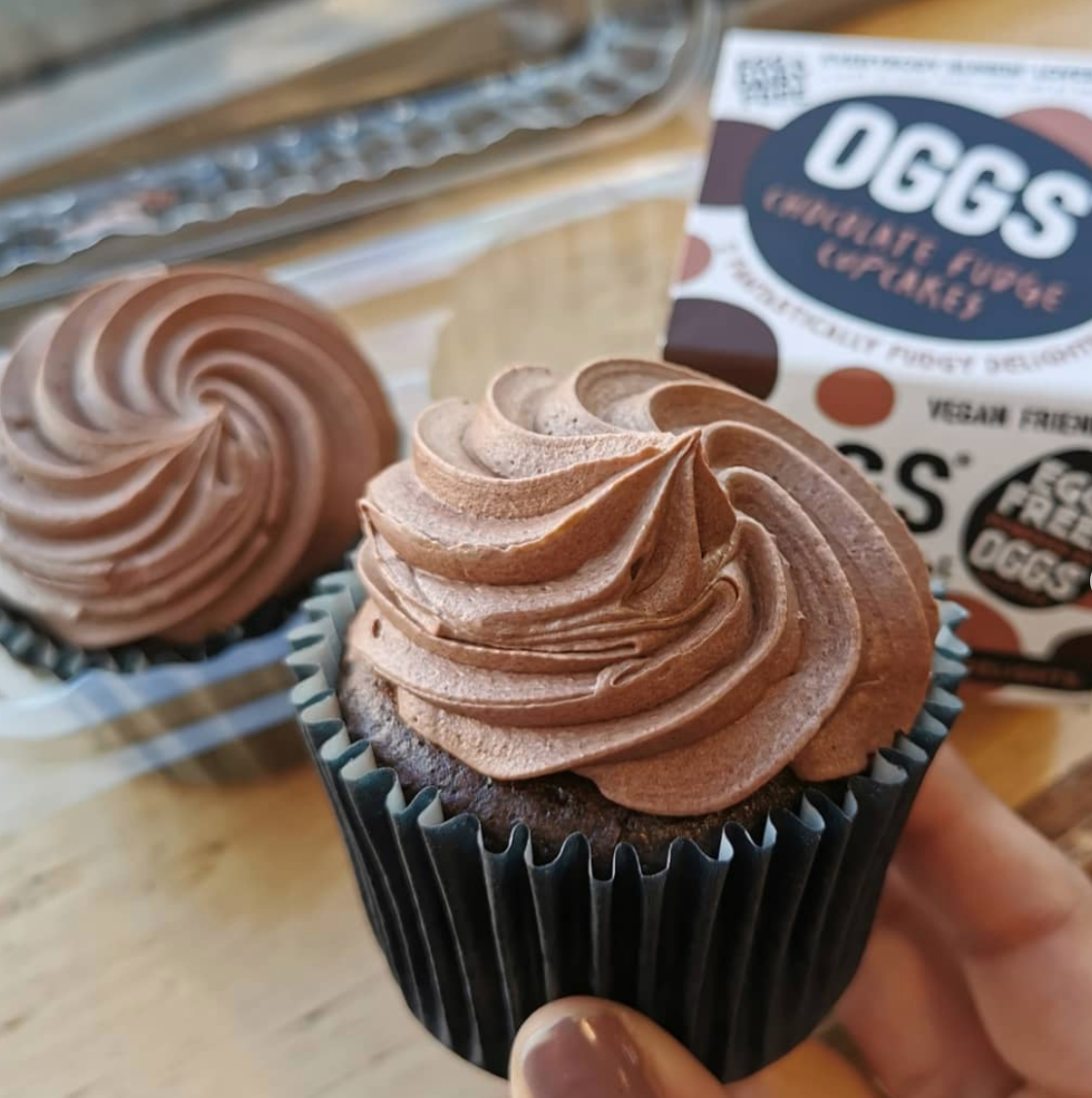 The Time of our Lives – short poems on motherhood by Beth Kilkenny €8.50
Beth is a blogging pal of mine, she used to live in Newcastle and now lives in Dublin. I originally came across her because she writes about feminism intelligently and passionately. In general, though, she's a beautiful writer and is dead canny. Beth has just launched a book of short poems on motherhood and I know it will be beautifully written and thought-provoking.
Mum tealight candles – £9
Another one for ethical/vegan mamas. These three luxury glass tealights are beautifully scented with geranium, sweet orange, lavender and ylang ylang.
With approximately 8 hours burn time these candles are so pretty and smell gorgeous. They are free from paraffin, vegan-friendly and made in Britain from ethically sourced plant-based wax and recycled glass.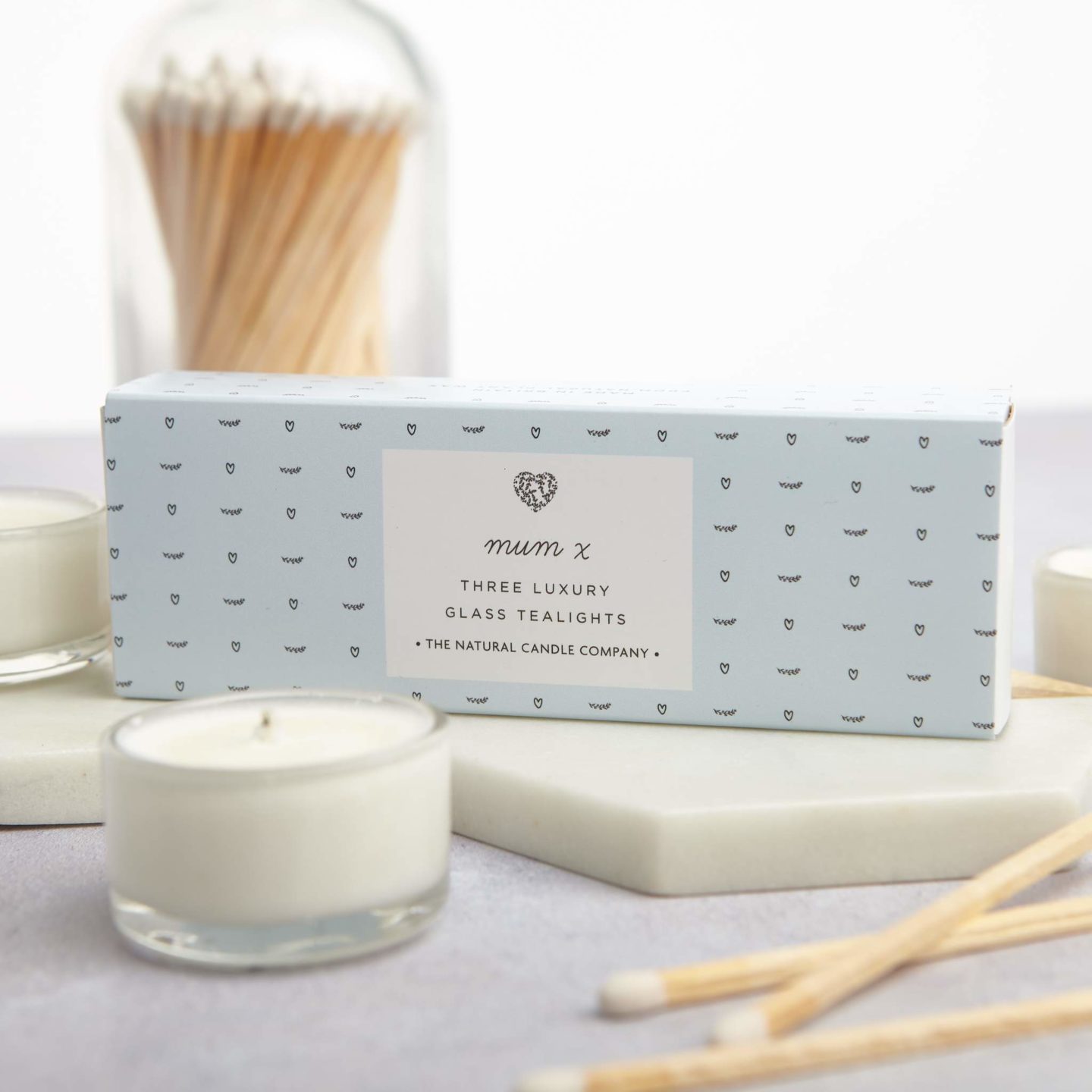 A good book like Marian Keye's latest Sunday times bestseller Grown Ups – £9.99
I just love a good book, and even better, some time to read it. Give her sometime to go have a bath with some smellies and get lost in a new world. I'm currently loving Marian Keyes' latest book, Grown Ups. I've never read a Marian Keyes book I didn't like and she's fantastic on Twitter and Instagram too. Marian writes best about families and in this case it's no different.
"They're a glamorous family, the Caseys. Johnny Casey, his two brothers Ed and Liam, their beautiful, talented wives and all their kids spend a lot of time together – birthday parties, anniversary celebrations, weekends away. And they're a happy family. Johnny's wife, Jessie – who has the most money – insists on it. Under the surface, though, conditions are murkier. While some people clash, other people like each other far too much . . . Everything stays under control until Ed's wife Cara, gets concussion and can't keep her thoughts to herself. One careless remark at Johnny's birthday party, with the entire family present, starts Cara spilling out all their secrets. In the subsequent unravelling, every one of the adults finds themselves wondering if it's time – finally – to grow up?"
A Rob Ryan limited edition Mother's Day print or card – from £20
I love Rob Ryan's artwork and screenprints and these limited edition Mother's Day ones are beautiful.
Whittard Treasured Blends tea gift box – £25
With all these sweet treats she's going to need a cuppa. But not just any cuppa, a fancy pants brew. Whittard have this beautiful box of their six best-loved fine loose teas together in a beautifully presented gift box. From traditional malty English Breakfast to lusciously sweet Mango & Bergamot, there's a tea to suit every taste.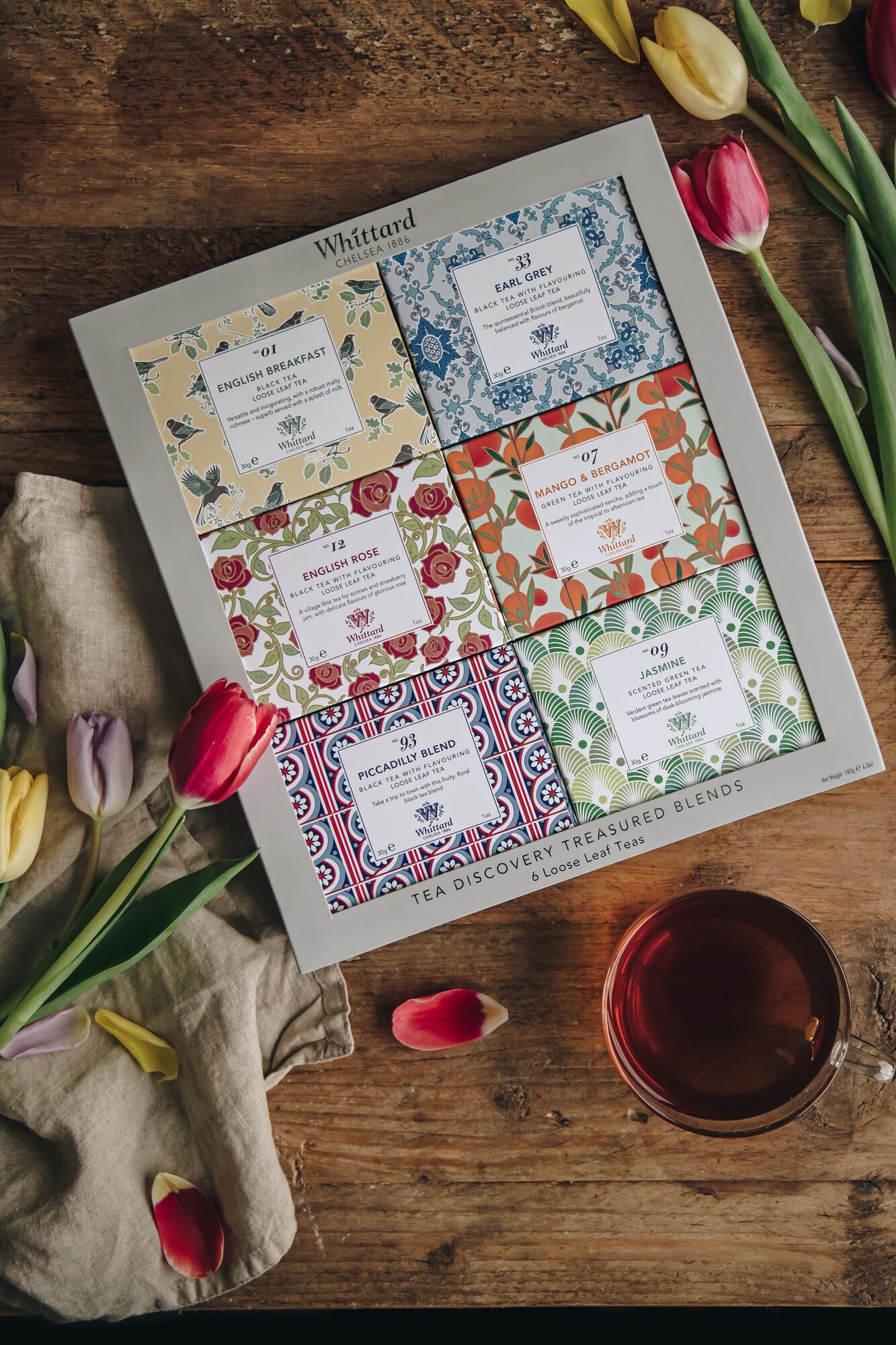 Embroided pom pom hoop £30
This is a collaboration between my friend Linzi at the Pompom Porium and Bea Embroidery. Linzi is a fierce local feminist from Darlington and is also a disabled mum of 2 gorgeous little kids. Her disability abruptly ended her career of teaching and she's now, in her words, 'pomming away the tremors'. I know your orders would mean a lot to her!
A video message from her favourite celebrity
Cameo is a website with loads of well-known stars on it. There are TV/movie stars, athletes, musicians, reality TV stars and YouTubers on there. You can search through the celebs and see their costs for a personalised video message for a loved one. Papa Ginge got me this one from Dan Ewing (aka Heath Braxton from Home and Away) for a wedding gift for only $25! I was totally blown away by it and I bet your partner or mother will be too. Warning – searching through and seeing what people charge is addictive!
A mini-break
Find a location, organise the travel, somewhere to stay and a babysitter and take her away for a night. Do everything for her, even the packing. It could be somewhere relatively local or it could be a short train ride or flight away depending on the time you have but no mother is going to be disappointed at getting a little break from normality, especially when it doesn't treble her workload. I'd be thrilled if Papa Ginge did this for me! If your budget is tight it could even be a little glamping pod or Air B&B.
Spa day
Who doesn't enjoy a spa day? In January a group of us North East Bloggers went on a spa day to Ramside Hall which was wonderful. You can read more about it on my Instagram post below but I couldn't recommend it more. I'm also a big fan of Rudding Park in Harrogate who have an excellent roof top spa. I'm always keeping an eye on good offers at both of these venues.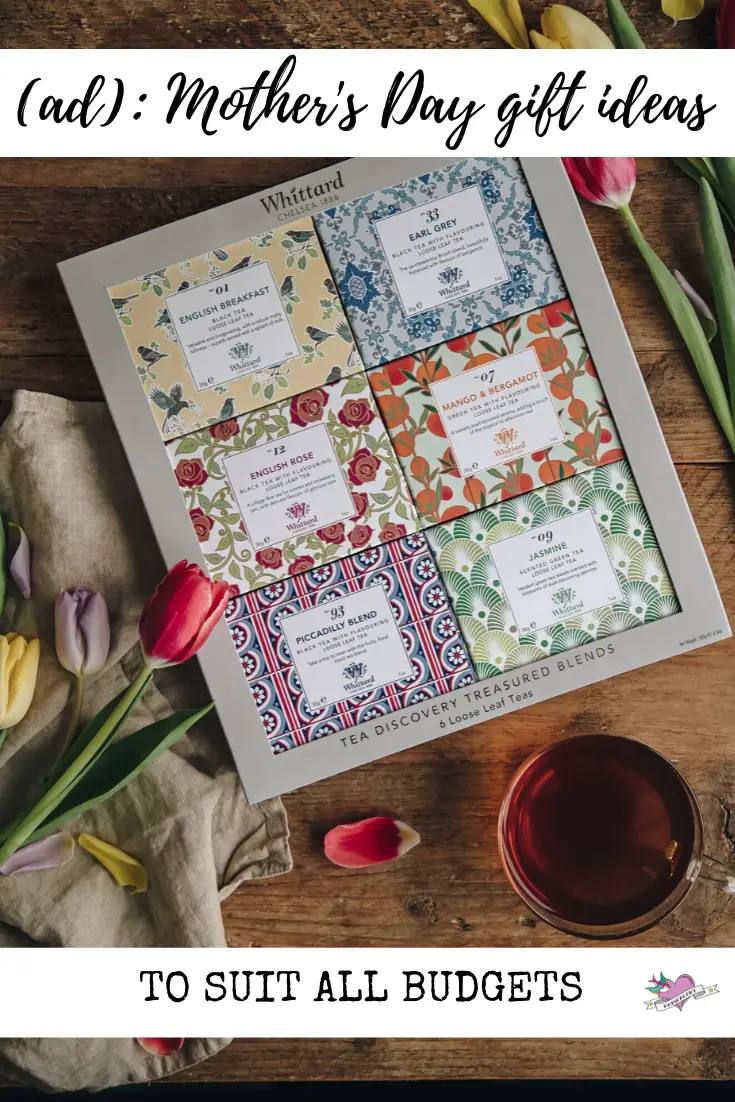 Disclaimer: This is post contains some gifted items. This post also contains affiliate links. If you buy an item through an affiliate link you won't pay any more for that item but I will receive a small referral fee. As an Amazon Associate, I earn from qualifying purchases. For my full disclosure please see my about page.