Lena Bena, happy 8th birthday! What a privilege it has been to be your mother for 8 entire years. 8 feels like such a big age. In fact, some claim 8 is the start of the 'tween' years, though I'm please to say we have had no tween mood swings yet – we are going through that with your 11 year old brother right now and thankfully none of that with you yet, though I'm sure our time will come.
Oh and do excuse me as you read this as I've shared a bed with you for the past 2 nights with you clung to me like a koala bear so I'm very tired right now!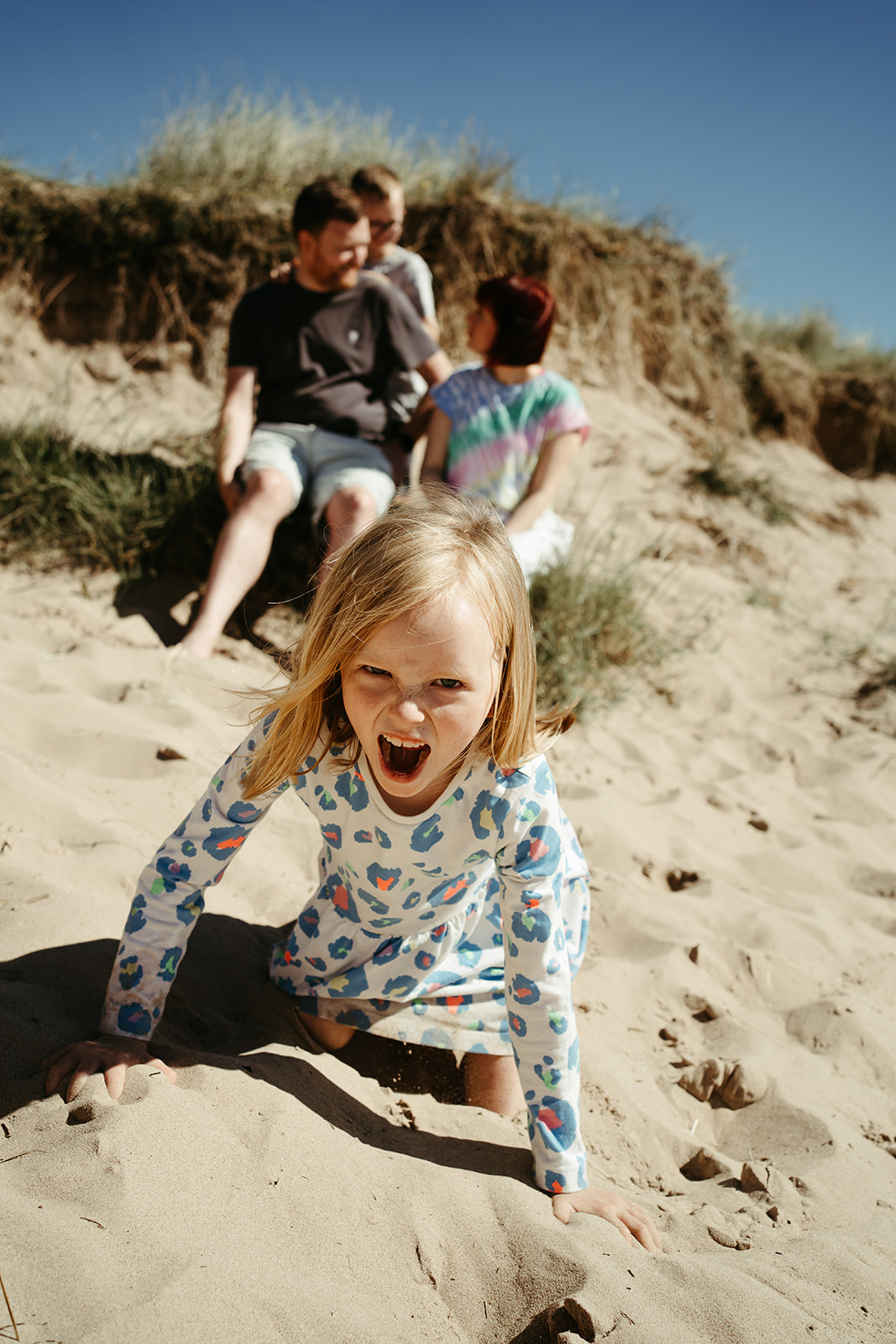 Happy 8th birthday to my daughter letter
What happened in your 7th year?
The biggest thing that happened to you aged 7 was you finally got your life long wish of getting a pet dog. Gizmo joined our family in September 2022. You adore him and told me it was the best thing that happened to you in your whole life!
As well as getting a puppy you also did some smaller things that you'll remember too.
You enjoyed a trip to a cat cafe as a special treat with your daddy.
You and I did a moon spell jar for the Strawberry moon together which was a special experience – even though you did singe my hair with the incense lol.
You had your first drink of fizzy pop at a family meal out on Father's day and now you are hooked and want it all the time. We don't keep it in the house though and you only have it if we are at a pub or restaurant for a special occasion.
You fell in love with the Wednesday Netflix show that was released late last year starring Jena Ortega.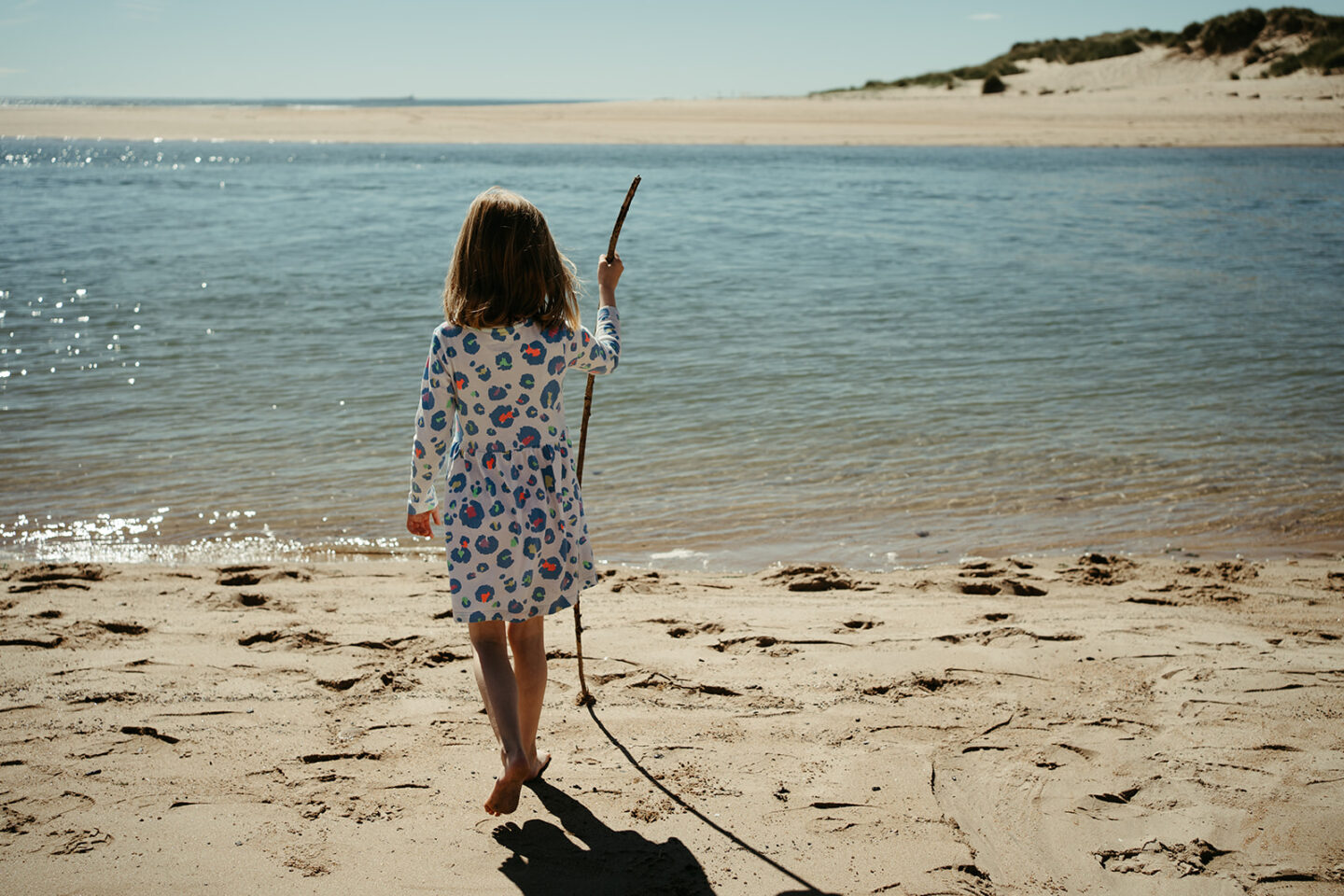 In October you came to your first protest with me – March for Mummies. You made a little placard and joined in the chants with great gusto.
This year your glasses prescription increased so you began to wear your glasses all the time. You don't mind this though thankfully and you look very cute in them.
2022 was the first time we let your stay up till midnight to see the New Year in with your cousins. You love fireworks. Your brother was very tired but you could have kept going to the next midnight I think, you have endless energy.
School
You are doing well at school. You have a bunch of friends there and are mostly happy to go. Though you will try to milk an illness if you think it can get you out of going.
Your teachers tell me you are doing well in everything though you need a bit extra help with your handwriting just like your brother.
You had a day off school for the Queen's platinum jubilee. Then you experienced the country mourning later in the year when she died and we got a new king. This year you will get a day off school for his coronation.
Now that the school has finally stopped closing because of the pandemic (this is your first full year in school since you began – so far) it now keeps closing because of strikes, not that you mind.
Whilst we fully support the strikes we do find it ironic as we've had a letter about your attendance as you've been sick so often post covid its dropped to 89.5% and apparently that isn't good enough for this government (my eyes are rolling to the back of my head).
We are still keeping an eye on you for ADHD and dyslexia but so far the school aren't overly worried.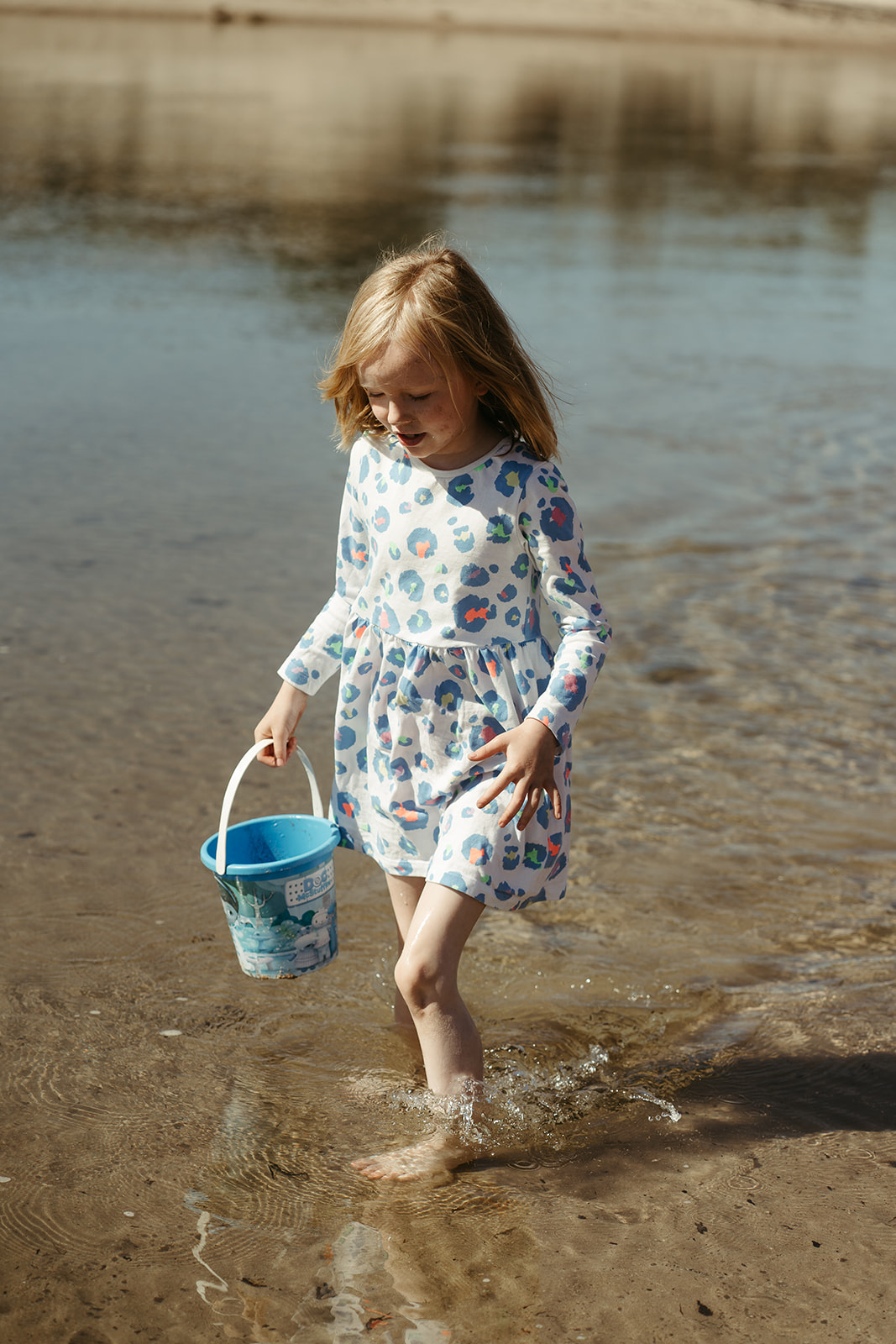 Holidays aged 7
When you were 7 we had a wonderful 1 night stay at North Shire Hagrid's Hut in April 2022. That was really magical and one for us to remember.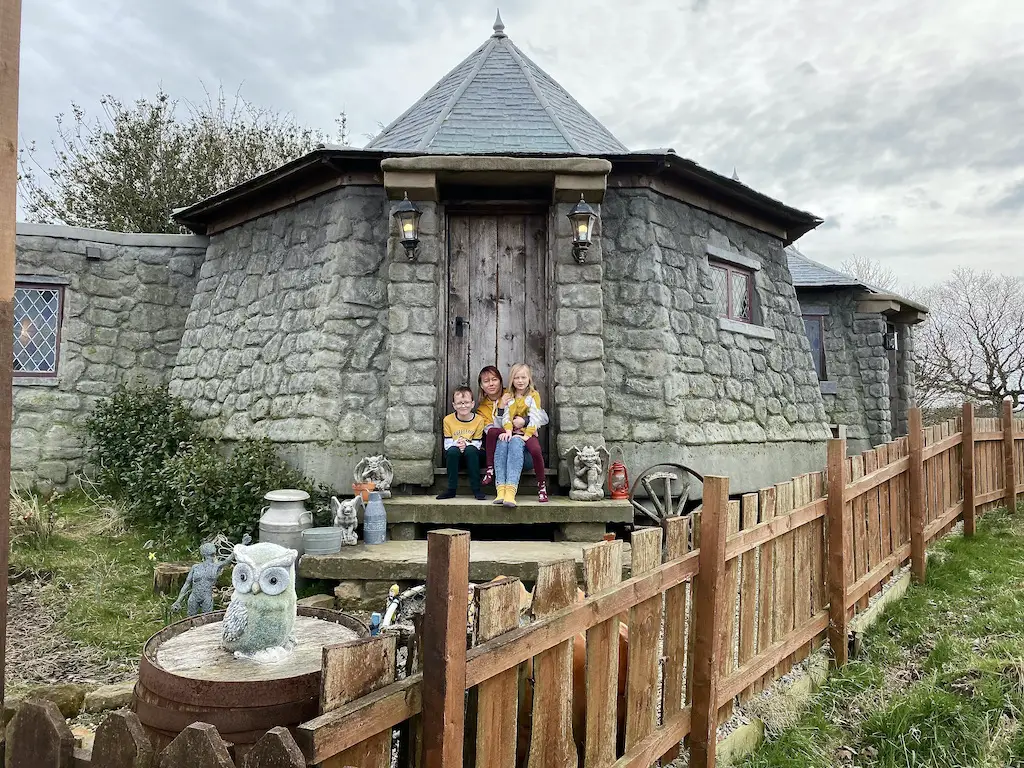 We went to Little Lindi Festival in July 2022 and had a weekend camping there which was so much fun. You particularly loved trying circus skills and the drumming workshop.
We had a fab extended family holiday to Flamingo Land where we stayed in a caravan for a few nights.
We were just going for one night but enjoyed ourselves so much we kept extending it longer and stayed for 3 nights in the end.
We went with your Granma, Grandad, cousins and aunty and uncle which was part of why you loved it so much. We've never had a bad time at Flamingo Land, its a family favourite of ours.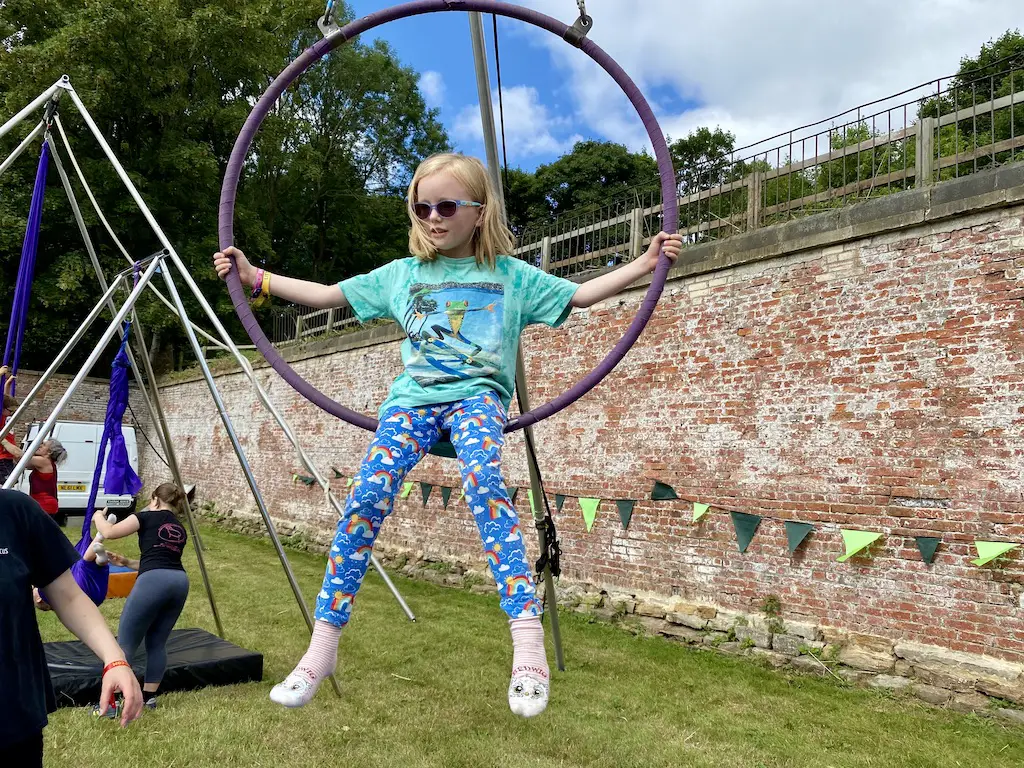 We had a little 1 night mini break to Sheffield for your dad's cousin's wedding. The bride told you that you could wear whatever you liked so you made everyone laugh by turning up as a pterodactyl. We enjoyed exploring the city the next day and had fun in a gaming cafe.
In October half term we went on the ferry to Amsterdam (you can read all about this trip in Getting the ferry from Newcastle to Amsterdam with kids).
You said your highlight of the trip was when a poo got stuck in the cabin toilet – you and your brother got the giggles at that. Me and your dad laughed and said we could have easily just done that at home.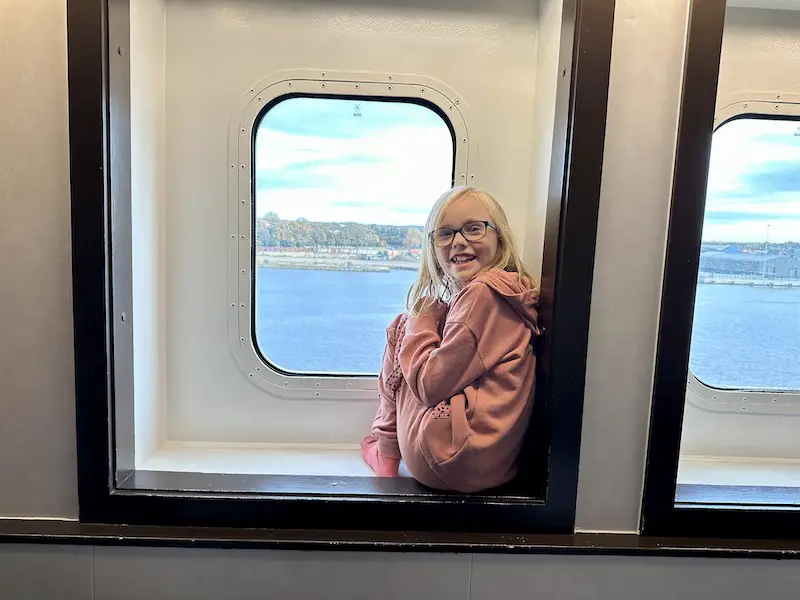 We also had a little 1 night hot tub cabin mini break in Newton by the Sea in Northumberland – you love a hot tub! That was also your first time sleeping in bunk beds – you bravely took the top bunk and slept in it all night!
What are you like right now?
I really love the age you are at right now! You are young enough that you still have some baby cuteness and adorable traits. The other day you thought it was 'a-claws' instead of 'applause'.
But you are mature enough that we can genuinely have fun doing things with you and you can do a lot for yourself.
Things are never boring around you. You make us all laugh every day. You have a joy for life and exuberant personality that is infectious.
You are exhausting too and every day you will say to us 'what are we going to do today that's FUN'. Which makes me feel tired because as soon as you've done one fun thing then you want to move to another, then another and another!
You never tire and you 'HATE chilling and relaxing, it's the WORST'.
You are funny, you told me two knock knock jokes on our dog walk yesterday and you tickled yourself in telling them.
You have a lot of empathy and are kind. You genuinely care about other people and look after others. I wish I had known this when you were a toddler and in a phase of hitting us all the time!
What do you love right now?
You like being physical – dancing, gymnastics, riding your bike, scooter, skateboard, running around and playing. You love climbing, soft play and parks. You find walks boring though.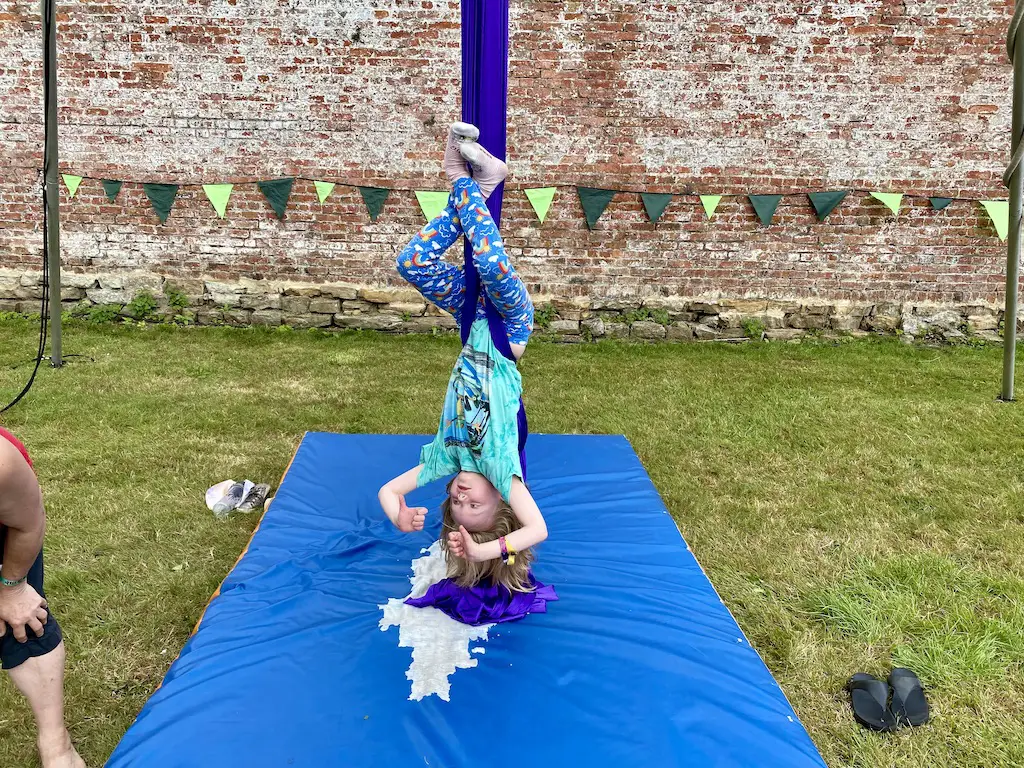 You still love animals above all else. You like learning about them and nothing is more exciting to you than getting to pet a new animal.
You love music and to sing and you like creating your own songs on an app on your ipad.
Theres several games you enjoy playing but Roblox is still your favourite and then one you most ask to extend your ipad time limit for!
You love arts and crafts and enjoy drawing, painting.
You care about the environment and inspired by Greta Thunberg this year you made a big sign to tell people to save the planet and you took it into our street and showed it to all the passers by. Bless your cotton socks.
As always you are obsessed with chocolate and anything sugary still. Your favourite food is still cheese pizza and macaroni cheese.
I would be remiss if I didn't say that you love me. You think I'm the best thing since sliced bread.
We really do have a very powerful bond. Its the best ego boost for me ever to have someone as cool as you tell me how great I am in a million different ways every day.
We are two kindred spirits and both adore each other. I just hope we always have this bond and feel this close and connected. It really is wonderful.
What's on your wish list this birthday?
As a unique child, your wish list this year is as random as you'd expect!
For your birthday plans you asked for a play date with your best friend. Specifically you wanted her to come to your house so you wouldn't have to share playing with her with anyone.
You also asked for a Yes Day and within your Yes Day you asked for the following:
I'm pleased to say we managed them all except playing games outside. I think it's a day we'll all remember – especially your dad rolling down the sand dunes at South Shields super fast.
Milestones this past year
In the summer we took you swimming with us for 1-1.5 hours a week and you swam for the first time.
Then in September you started swimming classes for the first time. Joining your brother in the same class even though he's 3 years older than you. You have finally conquered swimming and are getting better all the time.
Not really a milestone but you were very brave and had 2 COVID vaccinations when you were 7.
This year you also decided you wanted to stop eating meat as you don't like the idea of eating animals.
First you went 'flexitarian', then 'pescatarian' and are now mostly vegetarian and will occasionally 'flex' for a meat product if its something you really want (like a bacon bun) but these 'flexes' are getting rarer all the time.
The rest of the family eats meat but we have all been eating less meat because you aren't which I think is a good thing.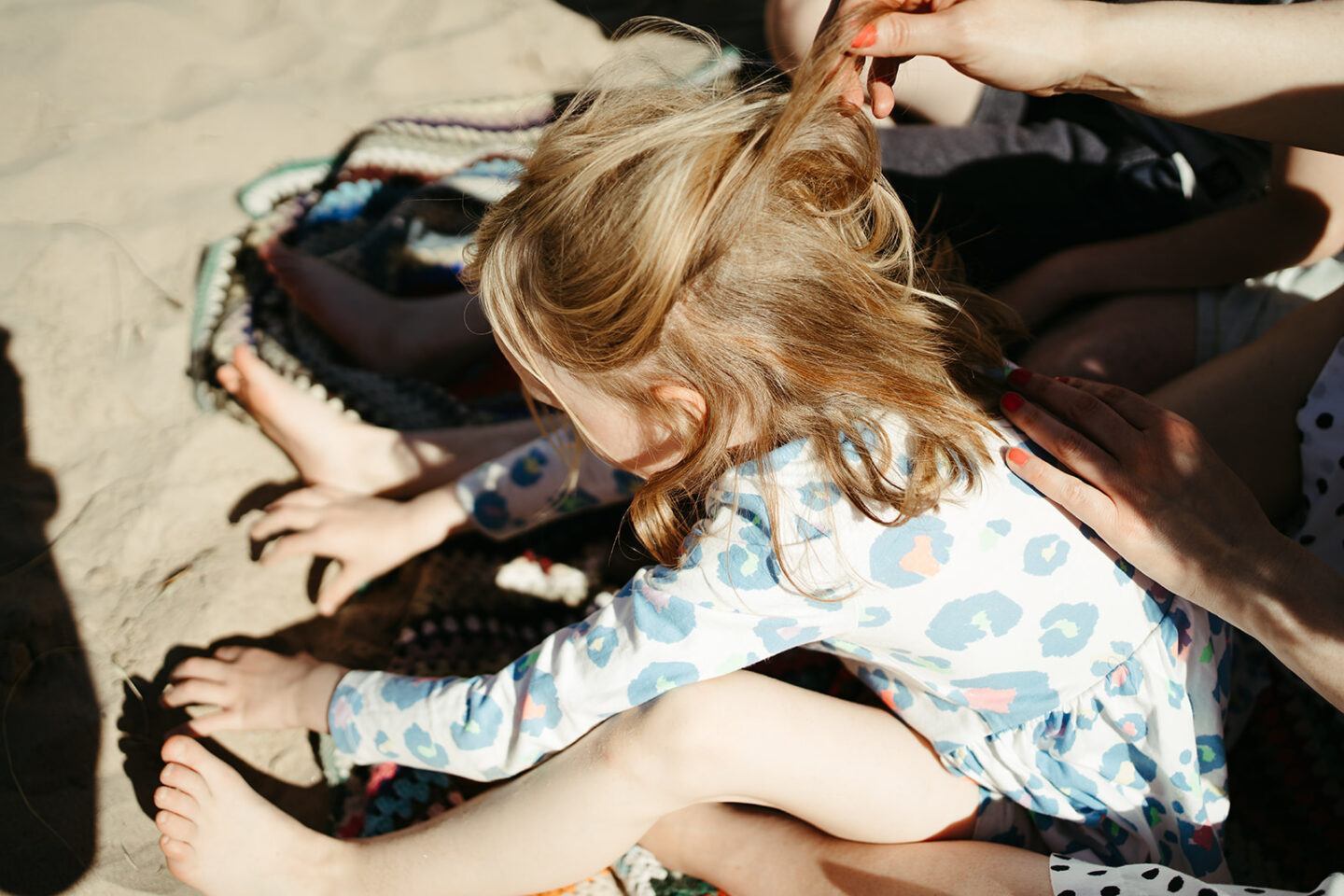 Happy 8th birthday wishes for daughter
You still like sleeping with one of us in your bed so I'm hoping this is the year you might grow out of that but we aren't rushing you, you'll do it when you are ready.
Frustratingly, you do insist on sleeping with the big light on though and often a fan which I'd very much like you to stop asap as it's costing us a fortune but they seem to have become your safety crutches. You are still scared of the dark.
This year I'd like to start you in some music lessons and get you back to gymnastics classes. We meant to do this last year but its so hard to fit everything in.
I'm going to keep you in swim lessons until the summer holidays and then hopefully you'll be good enough to stop them at that point. We are going on a 2 week holiday to Florida over the summer and we will be staying at a villa with a pool, as well as visiting water parks so I'm hoping you will be a strong and confident swimmer by then to make the most of it.
This year I hope your writing gets neater and more legible. You have such an incredible imagination and write brilliant stories but sometimes its hard to read them.
I hope your back tooth pushes through soon as its been bothering you for a while now.
Mostly I just hope everything keeps going as it is for you. You are such a happy child who enjoys every day as it comes – long may that last.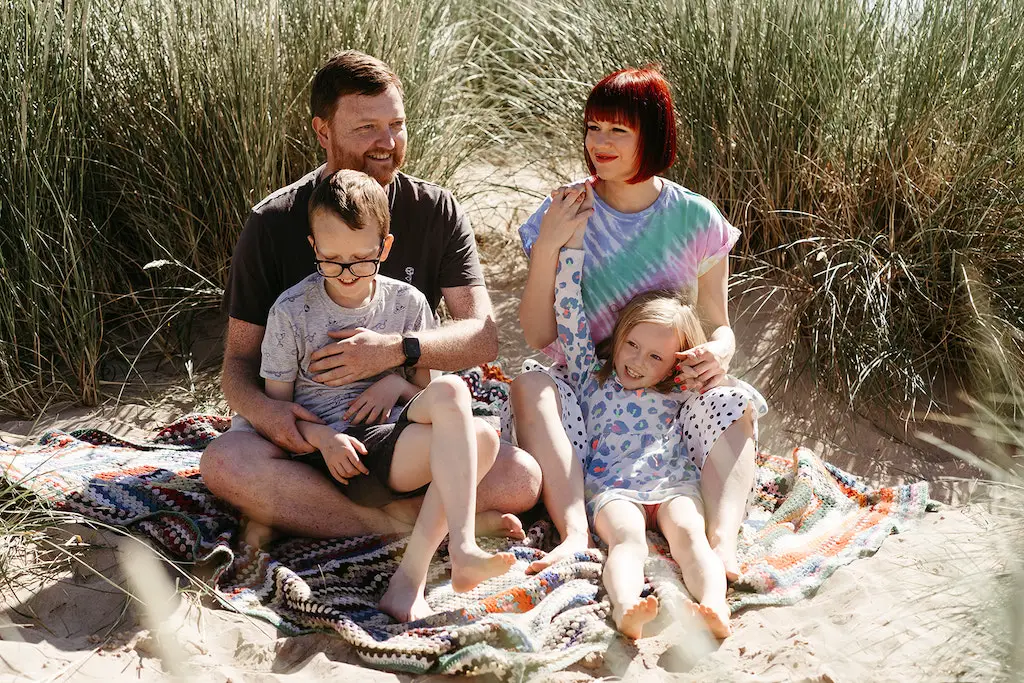 Not a day goes by that I don't count my lucky stars for having you as my daughter.
You bring joy into our lives every day. Life and energy pours out of you like sunbeams and anyone who is near you bathes in the light of you. I've never seen a person meet you and not become enamoured with you.
You are legitimately one of the coolest people I've ever met. You know who you are and never doubt yourself or your decisions. You are determined and powerful way beyond your small stature.
Its truly a privilege to watch you grow. As hard as it is to say goodbye to the previous younger iterations of you, bearing witness to you growing into the human you will become is a genuine honour.
If you liked this blog post then you might also like the previous birthday letters to Lena:
If you have enjoyed this post or found it useful, here are some quick and easy ways that you can support Nomipalony or say thanks: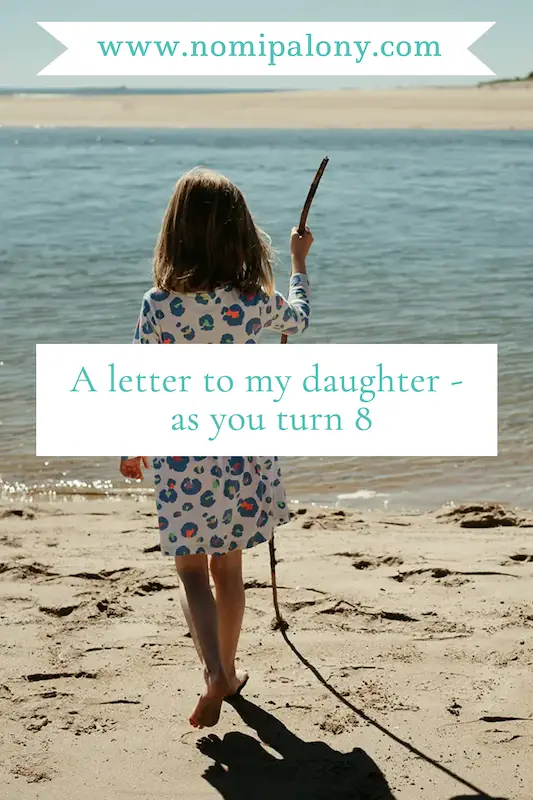 Disclaimer: This post contains affiliate links. If you purchase through an affiliate link you will not be charged any more for your purchase, but I will receive a small fee for referring you. As an Amazon Associate, I earn from qualifying purchases. For my full disclosure policy, please see my about page.