I have a hit list of places around the North East that I want to go. For a long time, Rockliffe Hall has been on that list. I have several friends who go there for big treats like anniversary date weekends and they always rave about it. Last weekend, I finally got the chance to visit!
Rockliffe Hall is a five-star luxury golf and spa hotel offering an award-winning spa with several restaurant options. We were booked in to try the Brasserie for lunch. Because our kids are rubbish at sleep, we tend to schedule lunch dates when we can as that's easier for us to get a babysitter for. Rockliffe Hall is actually quite convenient for us as I'm from County Durham and my parents still live there, so we can drop the kids off on the way and it's less than a thirty minute drive.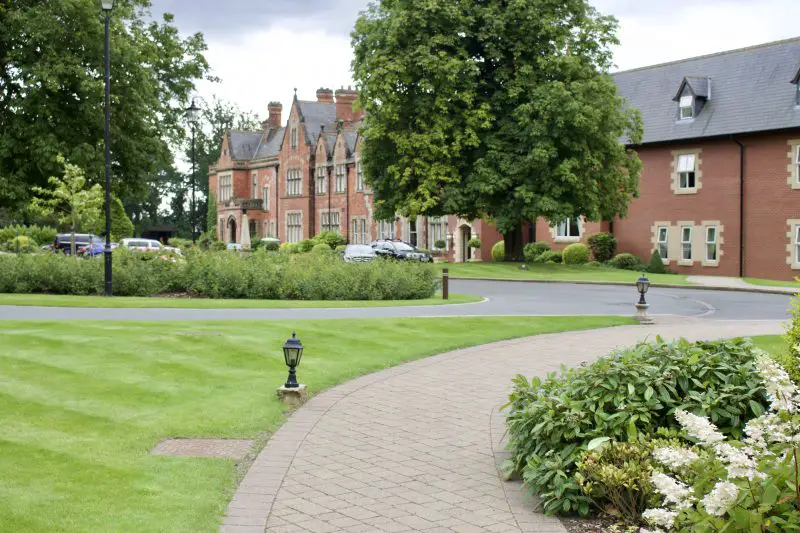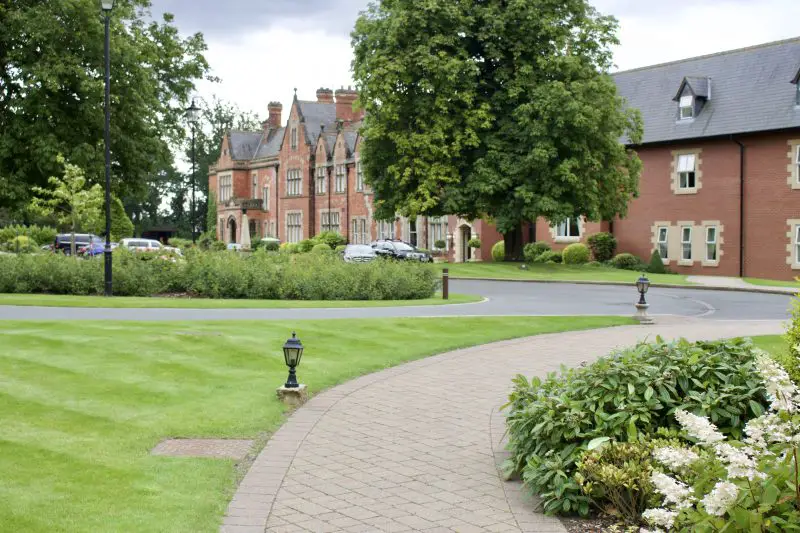 It was easy to find and there was plenty of free parking in the car park outside. The building itself is quite grand so it took us a few minutes to figure out which of the many doors was the entrance. Some extra signage would be helpful there.
Upon entering one of the doors, a lovely gentleman greeted us warmly and directed us as to where we should go to find the Brasserie restaurant. I thought, if all of the staff were as good as that guy then we were in for a treat.
We walked through the spa which smelled divine and I made a mental note to get back for a spa visit stat. I liked how there were lounging chairs dotted around everywhere, as if it was welcoming you to stay longer and hang out. They said to me, there is no rush, take the weight off and relax a while.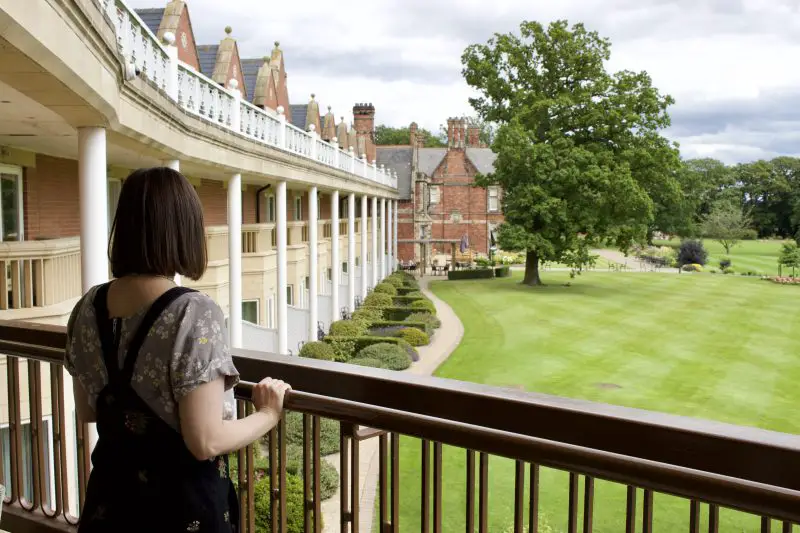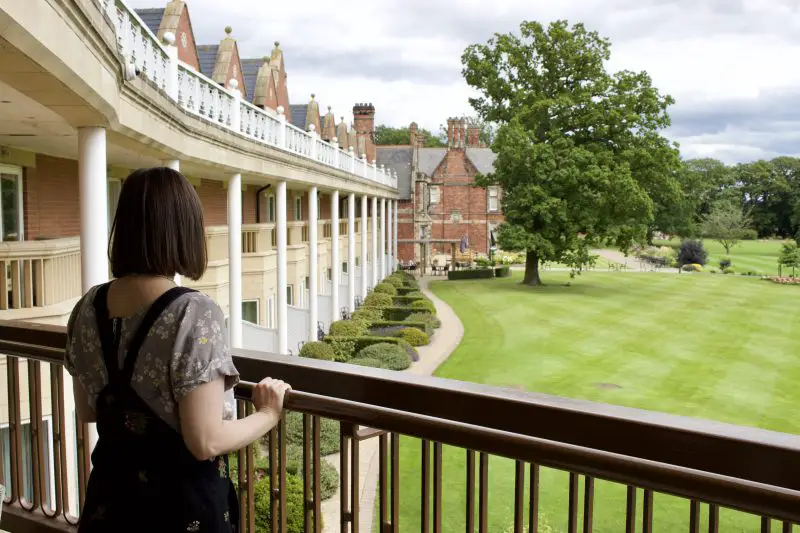 On arrival there was a bit of confusion because they actually serve a brunch menu on a Sunday up until 2pm but the website didn't mention this and we were hoping to order off the regular menu.
Our waitress Georgina was superb though and spoke to the chef who said he was happy to do the regular menu for us. We were so happy as we had been eyeing it up all week and already knew what we wanted.
Georgina was brilliant the whole time we were there. She was so nice, we felt comfortable talking to her and never felt rushed or like we were an inconvenience. I can't get across to you just how lovely she was but let me just say whatever she earns, they should give her more. That's a staff member you never want to let escape!
When I asked about the wines she offered to bring tasters over for us so we could decide which we preferred and the result of that was we both got a wine we really enjoyed (the House red wine la picotine carignan/Grenache France £27). I don't know about you but I hate it when I order wine and then when it comes I actually don't like it and I've wasted all that money.
We drank just under half the bottle during the meal and at the end of the meal we asked if we could take it home with us. Georgina happily brought the cap back for us. Now that might be seen as a 'cheap' thing to ask but I don't pretend to be classy and I think it would have been an incredible waste to just leave it. As it was, none of the staff seemed to judge us and the following evening we got to enjoy the other half of the lovely bottle while we watched Game of Thrones (the spoils of war episode, I NEEDED that wine).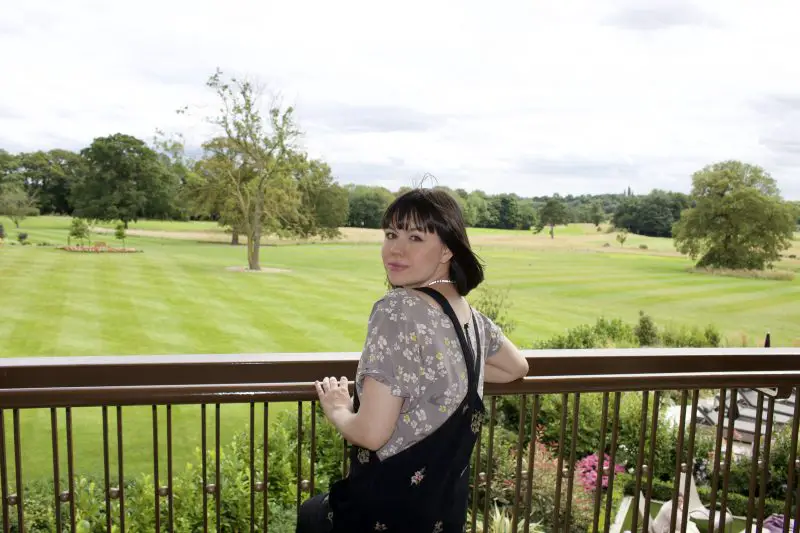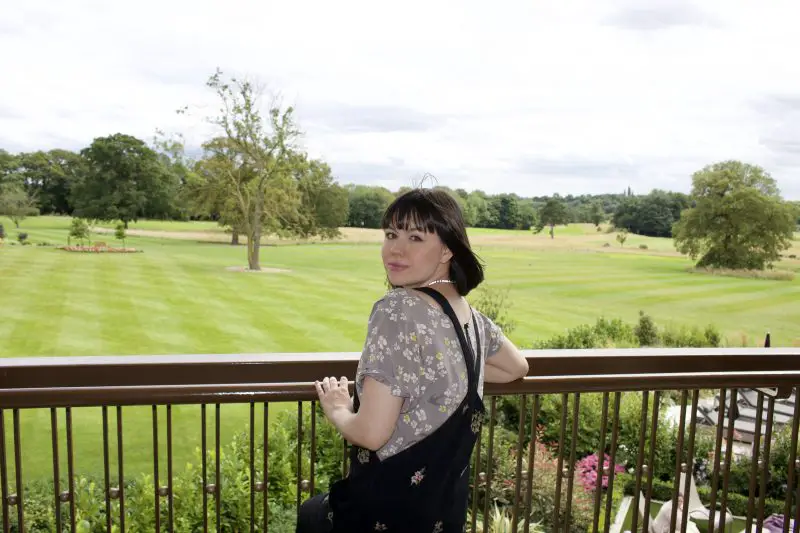 Starters
For the starters I went for king scallops with pork belly, sweetcorn puree and thyme (£12). These were hands down the best scallops I've ever had. I'd be hard pushed not to order this again when I inevitably return. The pork belly complemented it perfectly. It wasn't pork belly as I expected. It was more of a terrine of the meat part of the pork belly but without the fat. I dislike the fatty part of pork belly so I preferred it this way. The meat was succulent and the outside nice and crispy. It was a delight. I also couldn't get enough of the sweetcorn puree, which didn't really taste of sweetcorn. I'm not sure what it tasted of, other than bloody good. It was the best dish I've had in a long time. The chef absolutely nailed it and my mouth is watering just remembering it.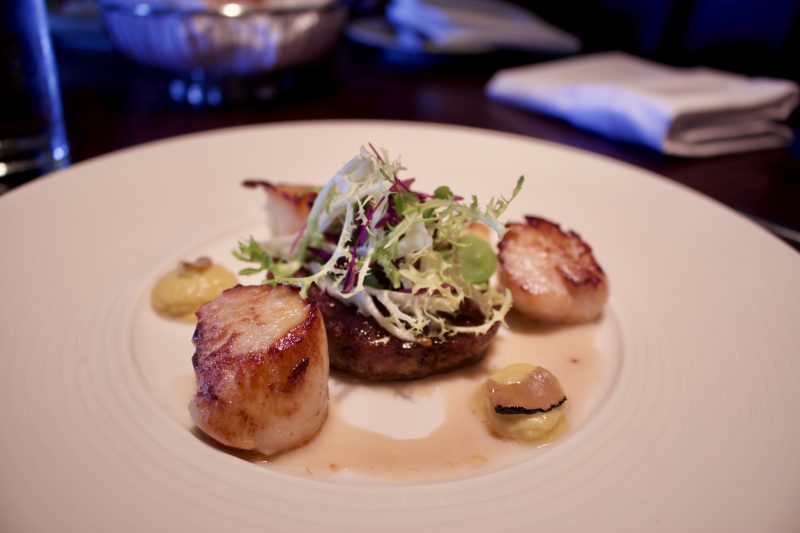 Papa Ginge ordered the local smoked fish platter with apple relish and aioli (£12) which he loved. He was insistent that I tell you that the fish was excellent and the smoked salmon 'melted in your mouth'. I have to admit, it did make the smoked salmon we get from Tesco seem pretty crap in comparison.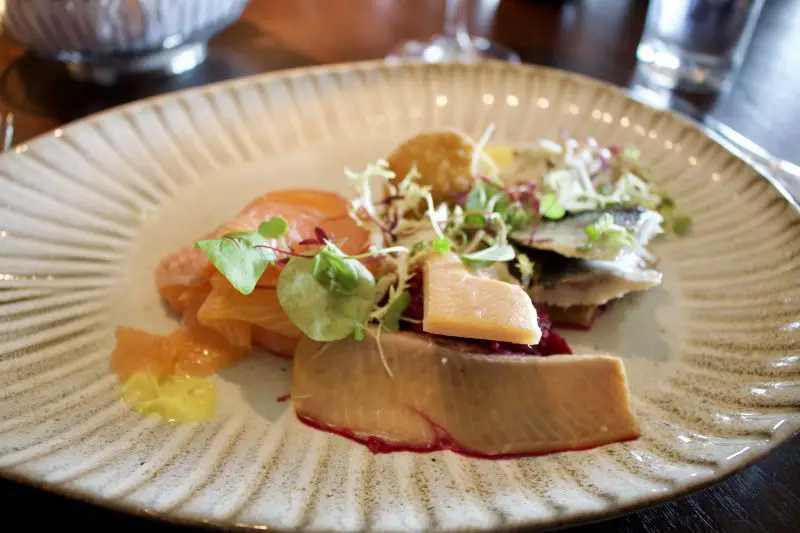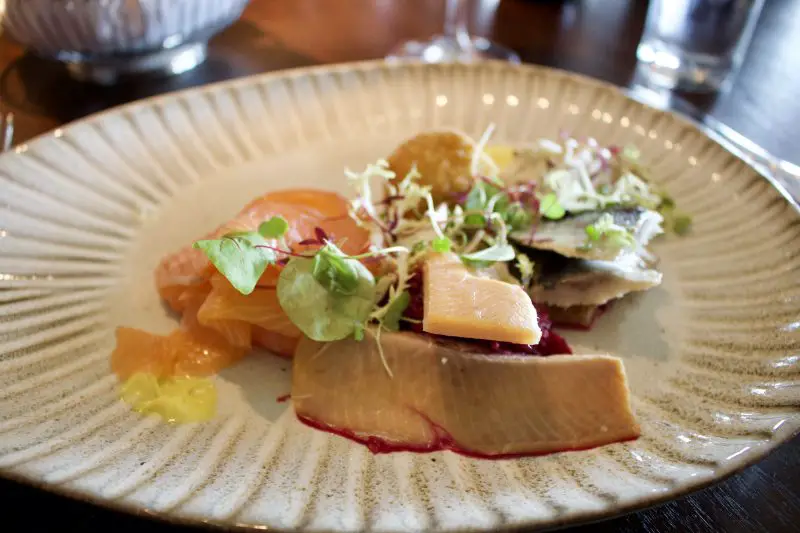 Mains
As we were having several courses, for my main I went for one of their lighter dishes (again advised by Georgina). I choose the pan-fried seabass with crab tortellini, fennel puree and wine white sauce (£26) which was perfect. The seabass was cooked perfectly with the skin nice and crispy. I can never get the skin like that at home. The sauce was delicious. It did need some vegetable with it so when I saw it I ordered some last-minute mixed seasonal vegetables (£4). Whilst they were perfectly nice, the mix of vegetables wasn't the best complement to the dish so I'd maybe order a different side dish next time if I chose that main.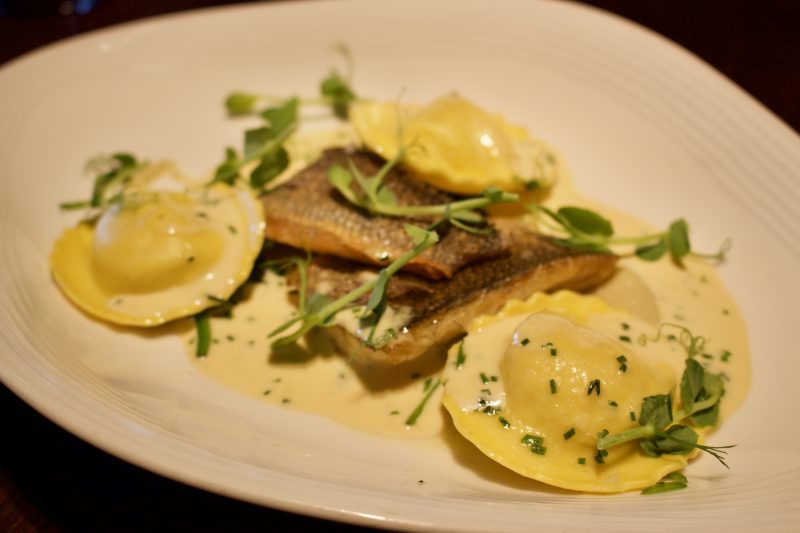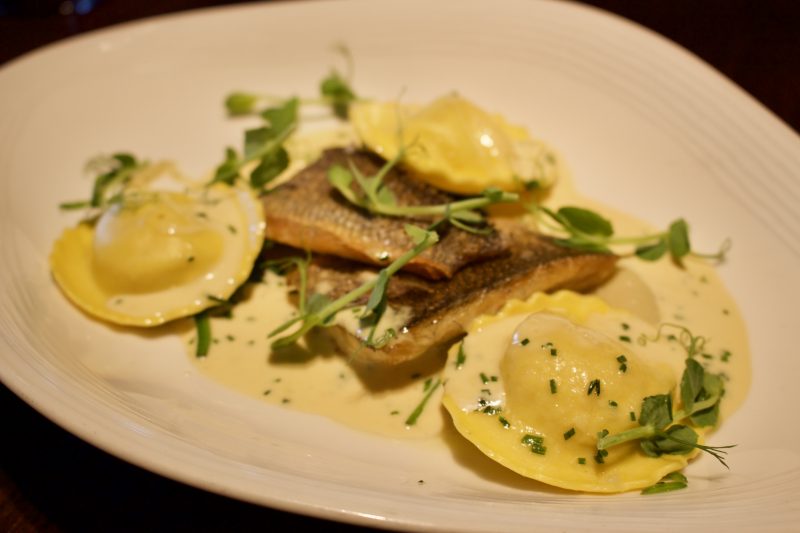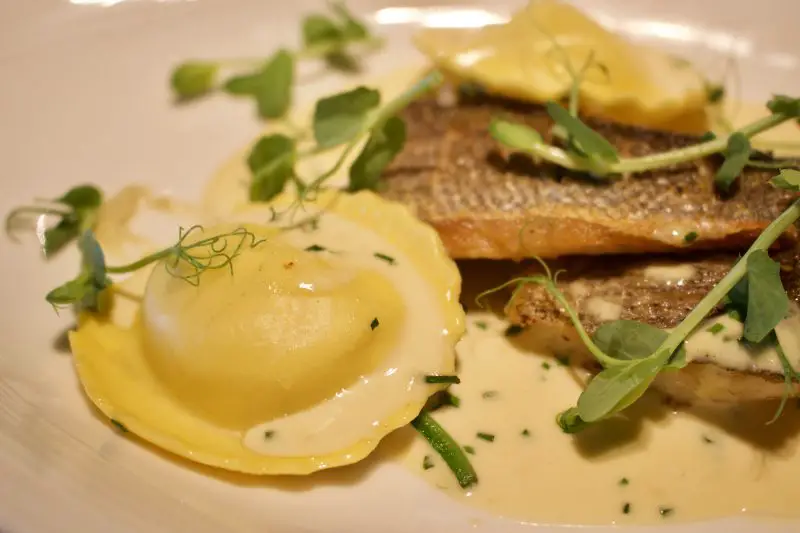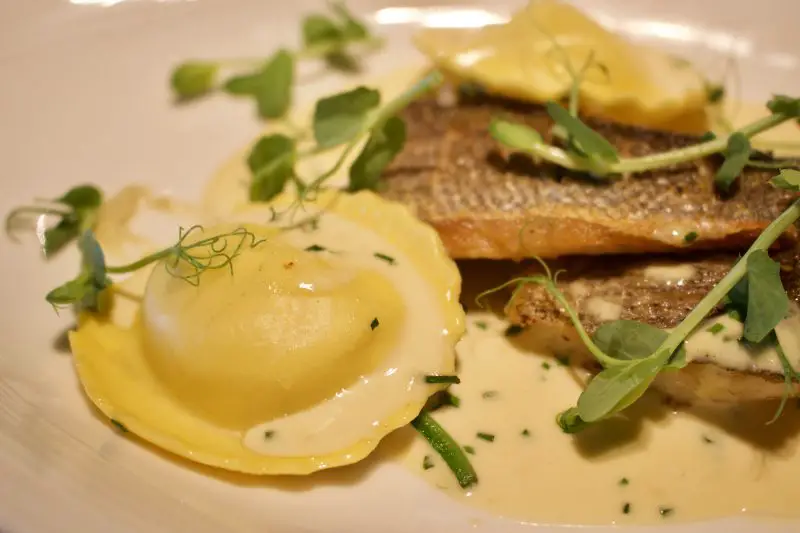 The ultimate glutton, Papa Ginge ordered the 14oz Porterhouse (£32) served with dulse butter, tomatoes, triple cooked chips, onion rings and rocket salad. He ordered an optional brasserie house rub and cracked peppercorn sauce (£4) to go with it. We would recommend that you try the rubs and sauces. It took the steak from one that was cooked perfectly to something really extra special. He thoroughly enjoyed it and let me try some and whilst it was very nice I preferred mine. That rarely happens, I'm usually a 'grass is greener' girl when it comes to envying my fellow diner's food choices. I usually dislike peppercorn sauce but the peppercorn sauce with the steak was scrumptious.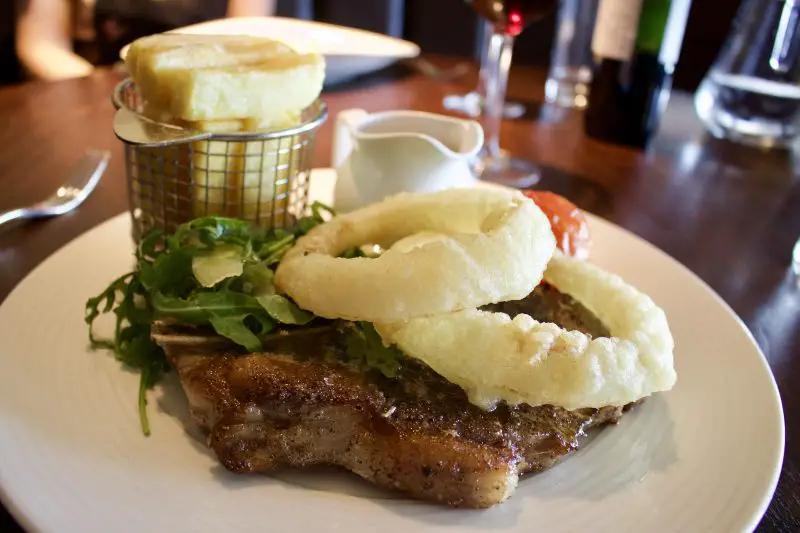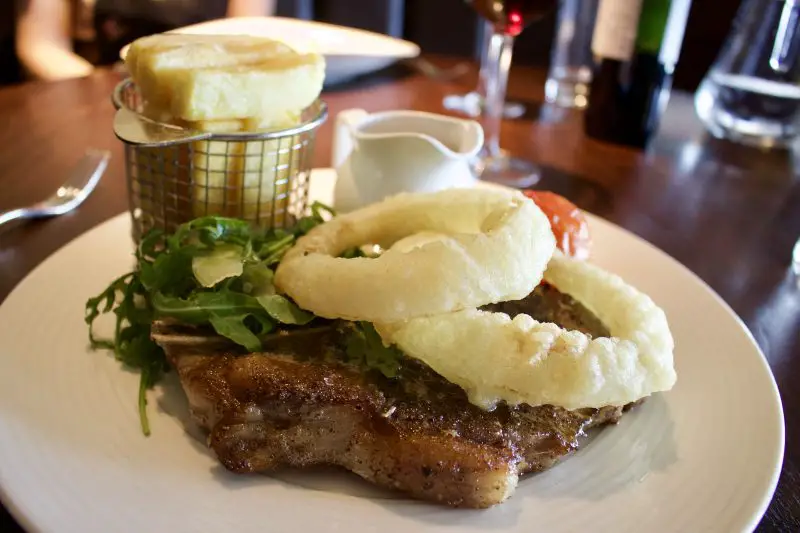 Desserts
Then onto the desserts. I was struggling to choose but Georgina was informative and helpful (no surprise there). I was torn between the cheese board and the Eton Mess (£8) but as I had eaten quite a lot already I thought the cheese board would be too heavy. I'll be ordering that next time though. The Eton Mess was a modern panacotta take on the classic. It looked stunning – I just love flowers on desserts. While I do I prefer a classic Eton Mess (I'm a cream fiend), this lighter version was just what I needed to round my meal off nicely.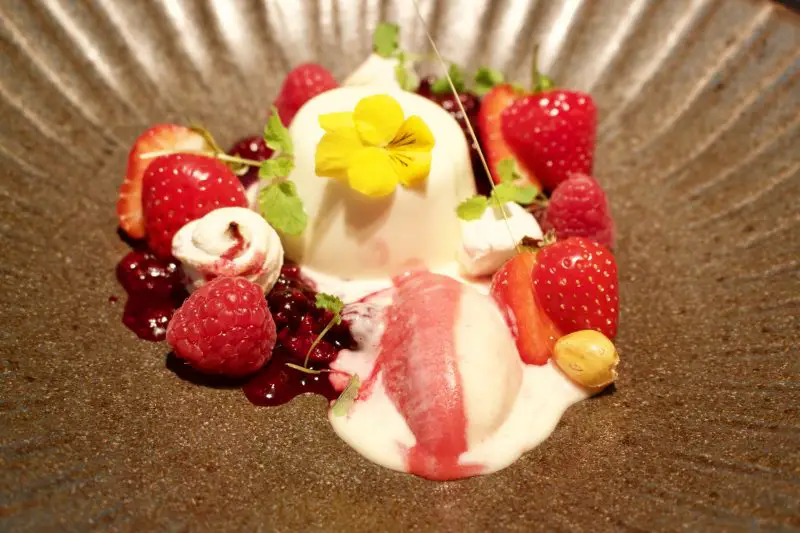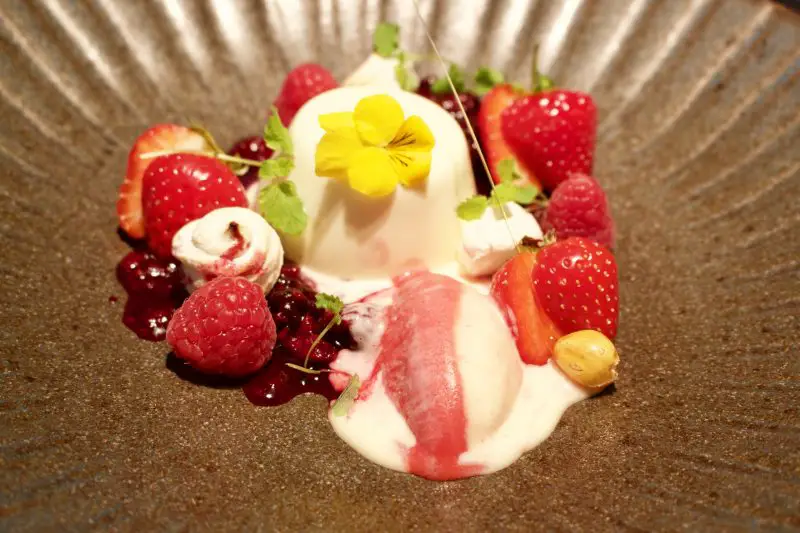 Papa Ginge ordered their award-winning salted caramel tart with apple and vanilla and elderflower ice cream (£8). He tells me that whilst it was a perfectly nice dessert, he preferred his first two courses. Unfortunately, our the ice cream had melted a little while we were photographing these so you can't see quite how perfect they were. We were really impressed with the aesthetics though. We rounded our meal off with a decaf tea for me and an americano coffee for Papa Ginge.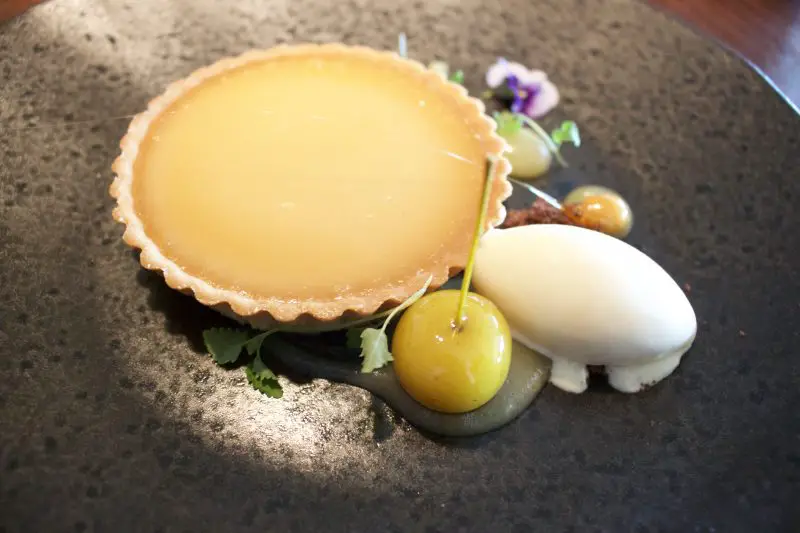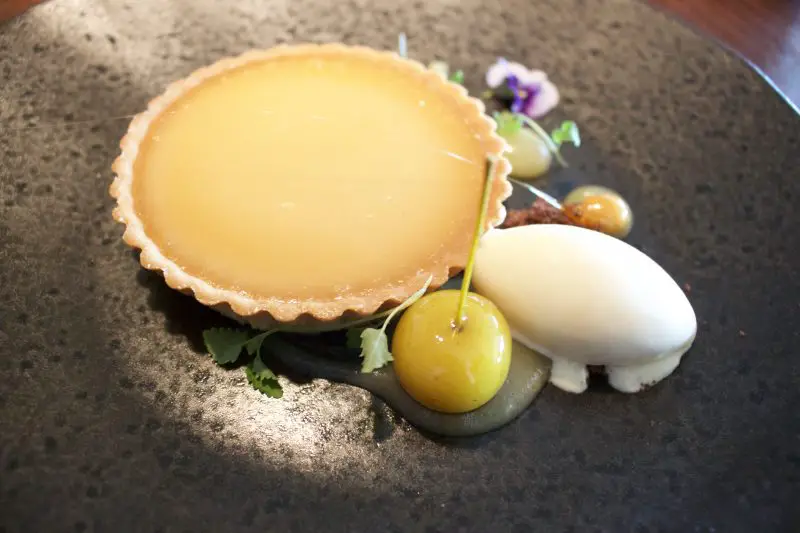 Scores on the doors
Venue 9/10
Location 8/10
Value 7/10
Food 9/10
Drinks 9/10
Toilets 10/10
Overall 8.7/10
All in all we were really impressed with Rockliffe Hall. It's going to be somewhere we head back to for special occasions. I'd say it's on a par with other regional favourites of ours – Jesmond Dene House and Seaham Hall. It is on the more expensive side of things and our total bill was £140.50. For us, this would be a special occasion restaurant rather than an every week restaurant. If you are foodies like us though, it's certainly worth splashing out on.
Disclaimer: Huge thanks to Rockliffe Hall who provided us with this wonderful meal in exchange for this honest review. You can read more about my disclosure policy on my about page.