About Sage Gateshead
Sage Gateshead is an international home for music as both a concert venue and centre for musical education. Even the building itself is hugely impressive. From the outside it looks unlike any other building you've seen – with its unique glass and steel shell looking like a giant gleaming slug – in a good way. If You've ever seen a picture of Newcastle/Gateshead's quayside then you'll have seen it. It has dominated the skyline since 2004.
The planning and construction process of Sage Gateshead cost over £70 million, which was raised primarily through National Lottery grants. We are really lucky to have it, it's such an asset to the North east. It's line-up includes the cream of the crop of musicians worldwide.  It is also home to the Royal Northern Sinfonia, of which the Guardian wrote there is 'no better chamber orchestra in Britain'.
I have just taken my daughter to the under-five mini musician classes for the autumn/winter term and what follows is my review of how we found it.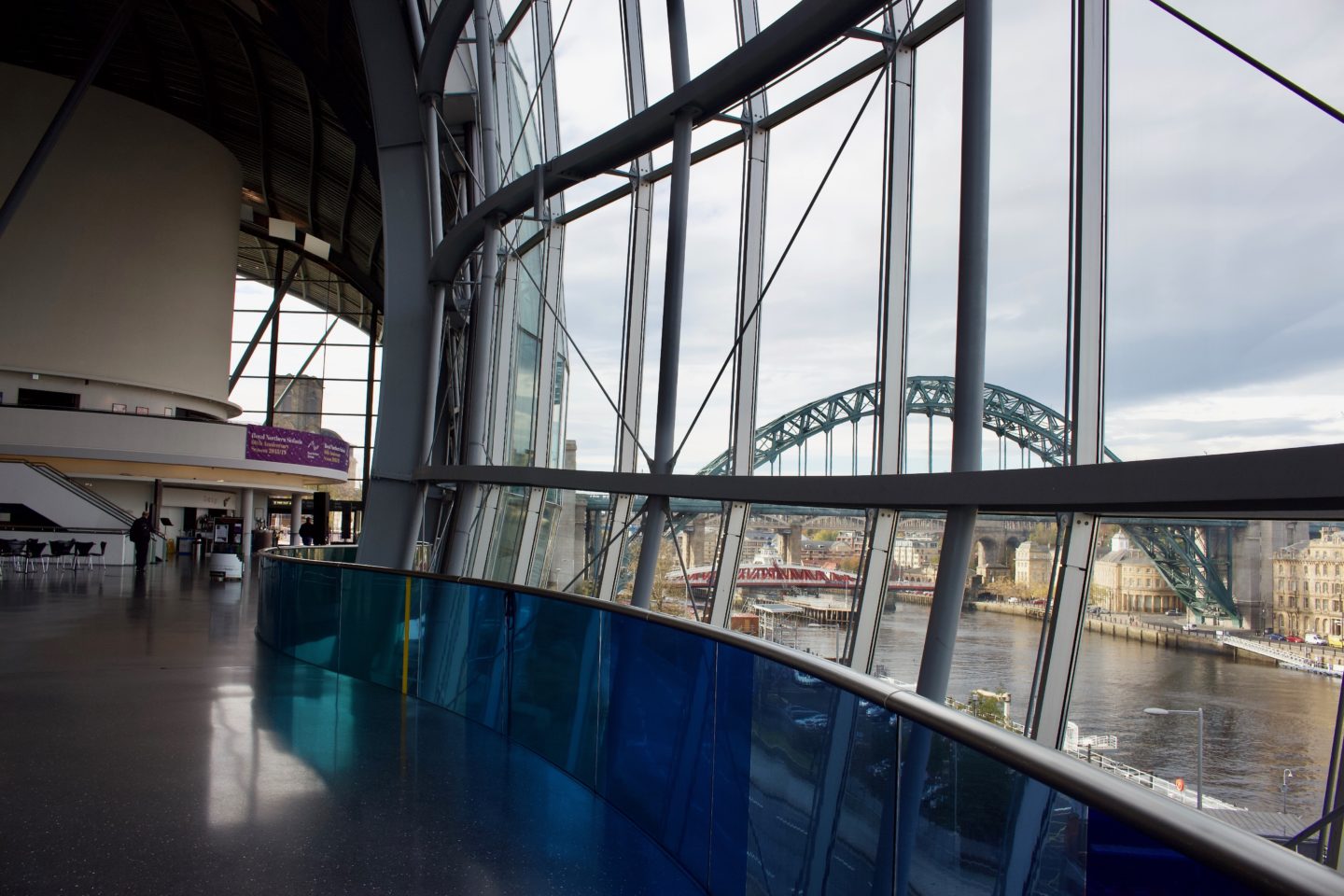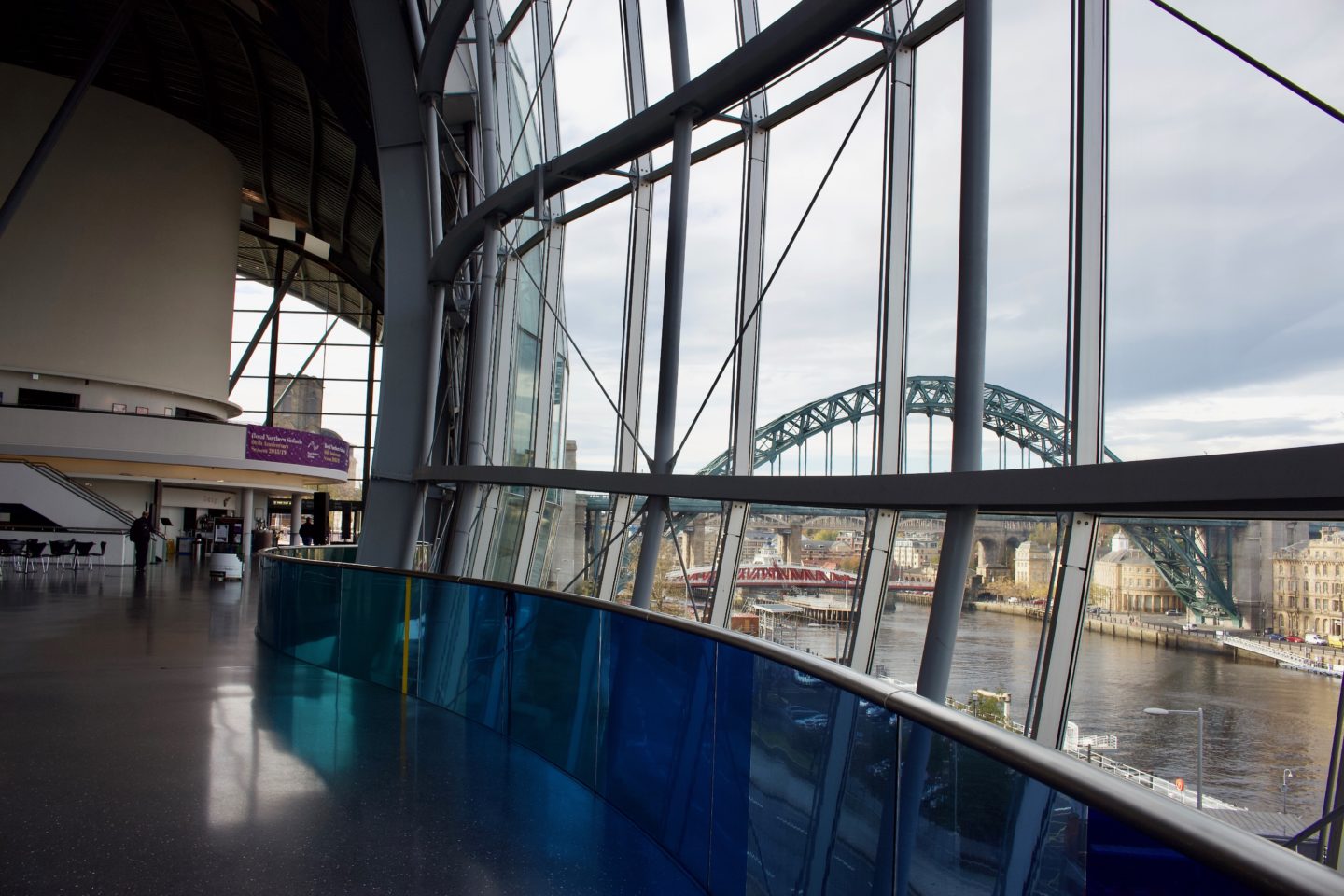 Facilities in Sage Gateshead for Children
There are a few different areas to keep children entertained before and after the music classes. Outside the room where the music class takes place there is a small play area for toddlers. It has a table and chairs, a play kitchen, some books and toys. Lena usually wanted to play there before and after classes and it's great that there is something there to keep children occupied if you arrive early for your lesson.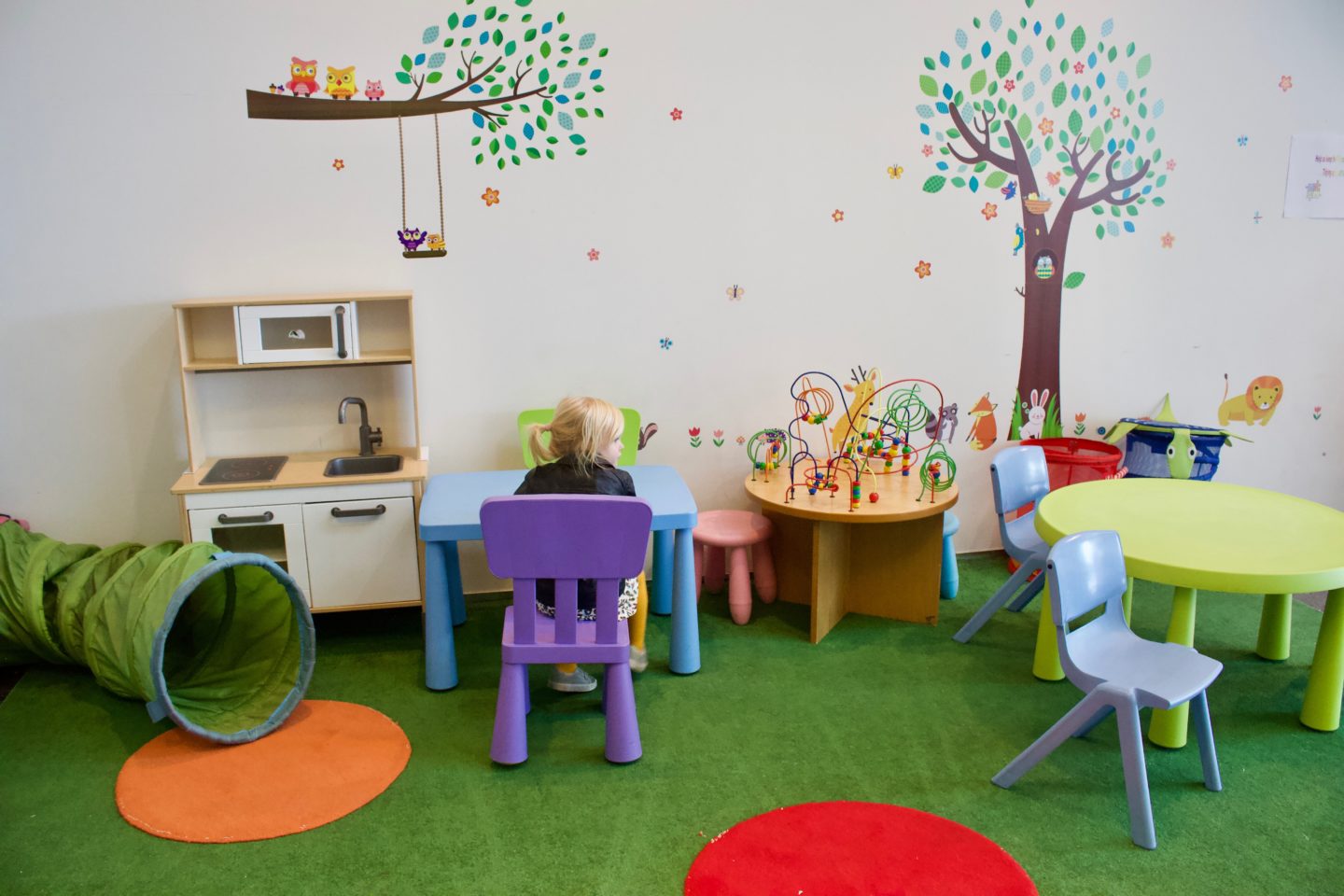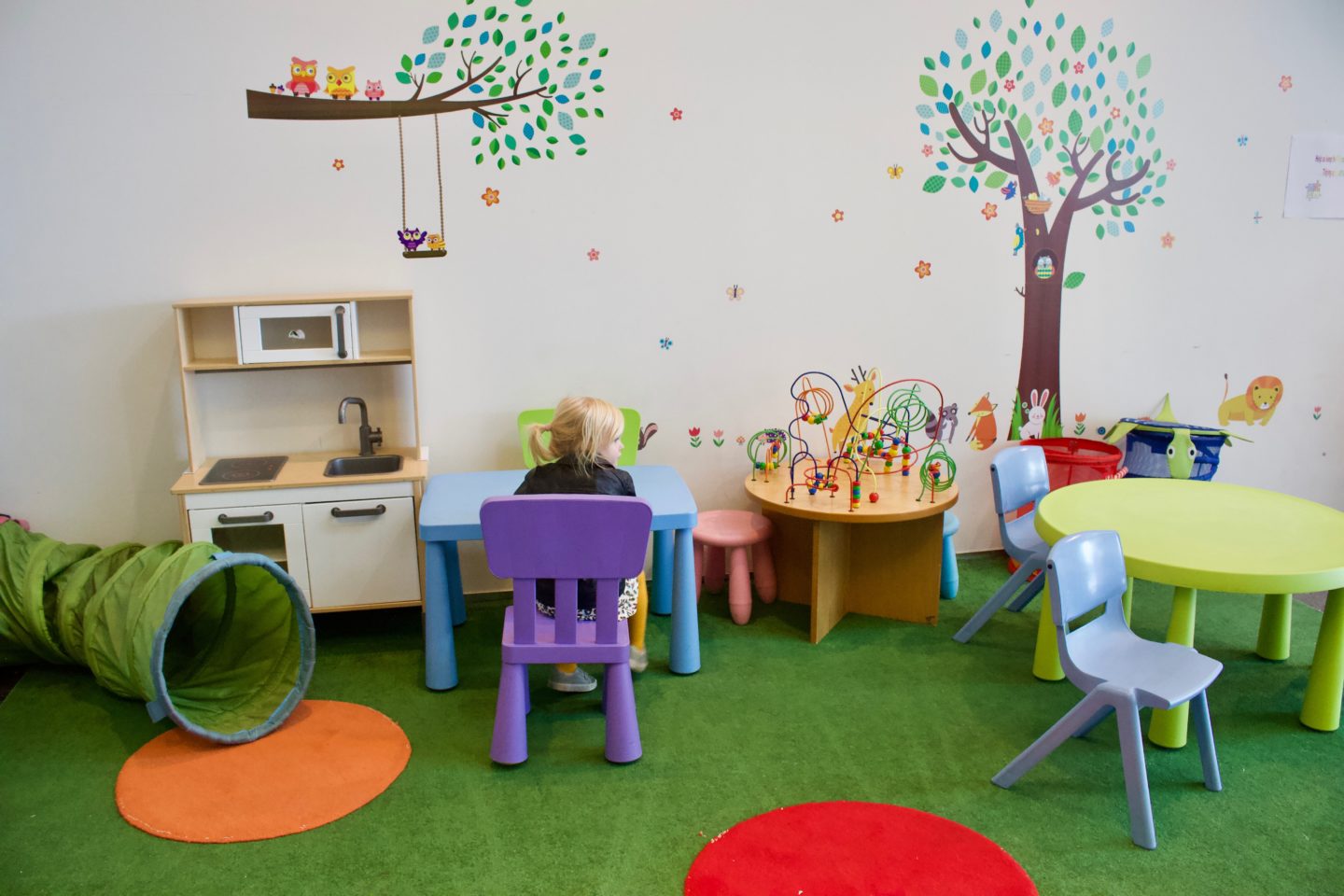 Further along in Sage Gateshead, in between the gift shop and the café there is another children's area with some toys and TV screens playing educational games.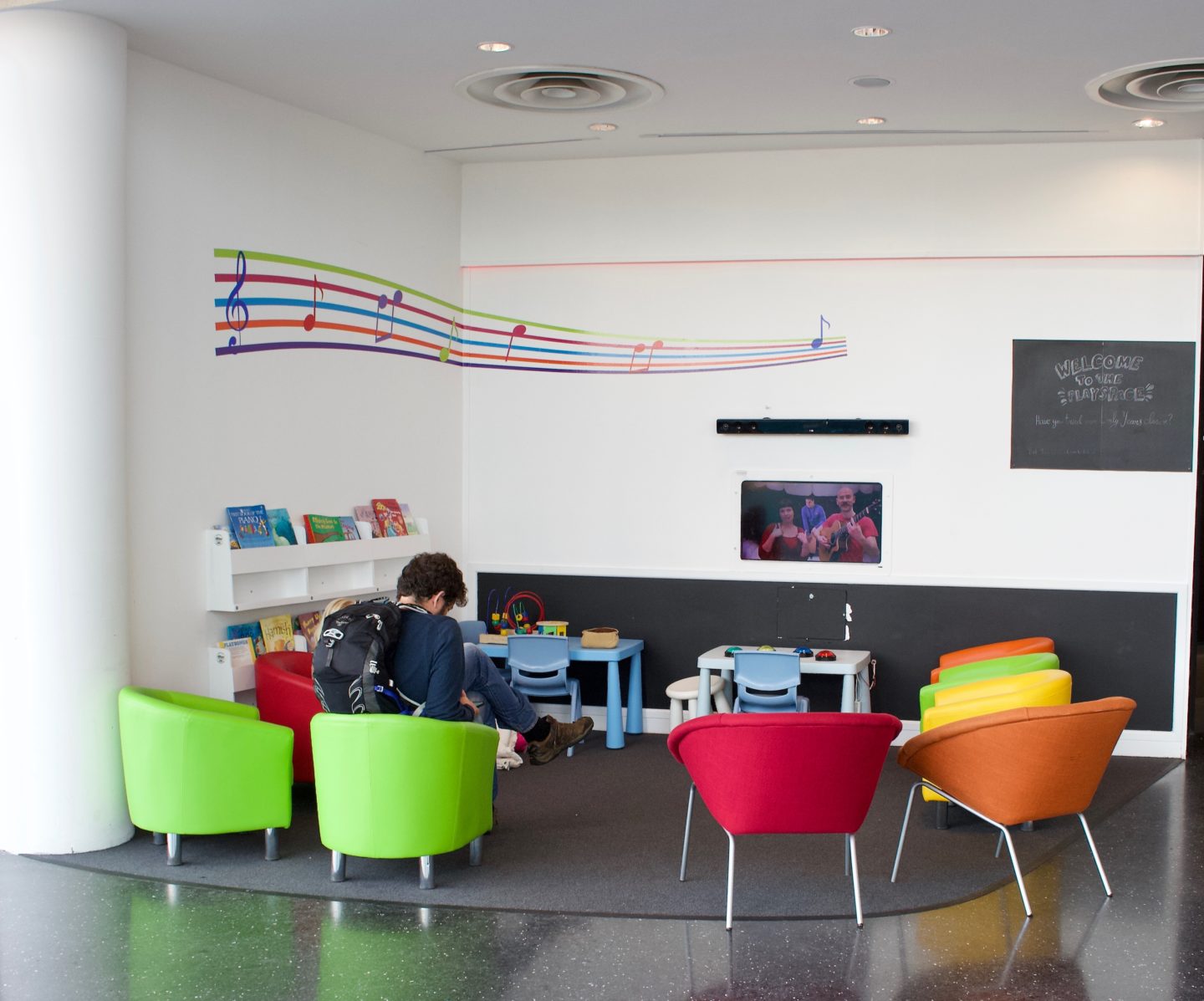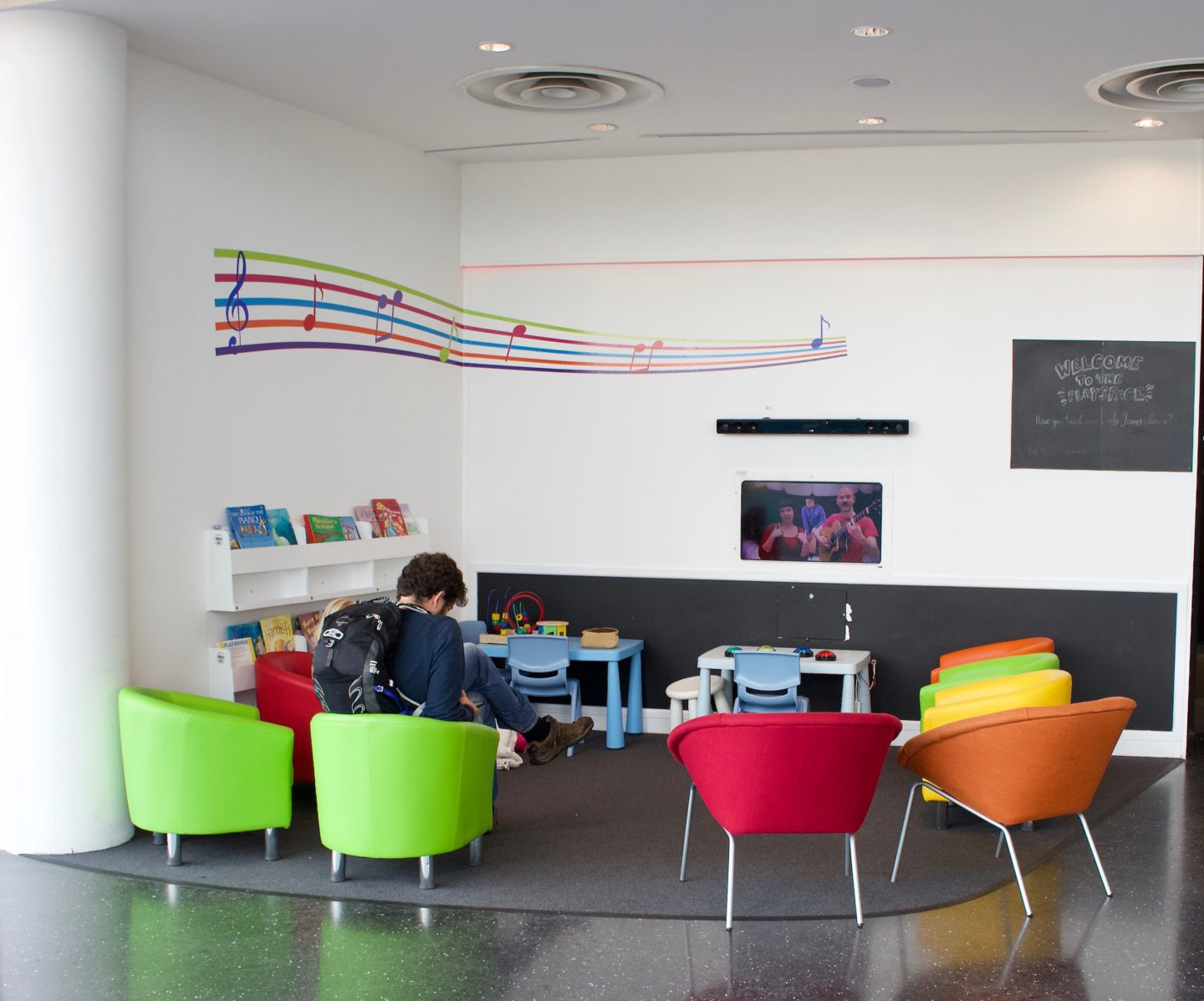 Sage Gateshead has posters around to empathise that it is breastfeeding friendly throughout the Sage which I was thrilled to see.
There is a gift shop that sells plenty of cool treats to keep children entertained. Lena loved looking around it. There is also a café and lots of the parents go there for tea and cake or lunch after the class.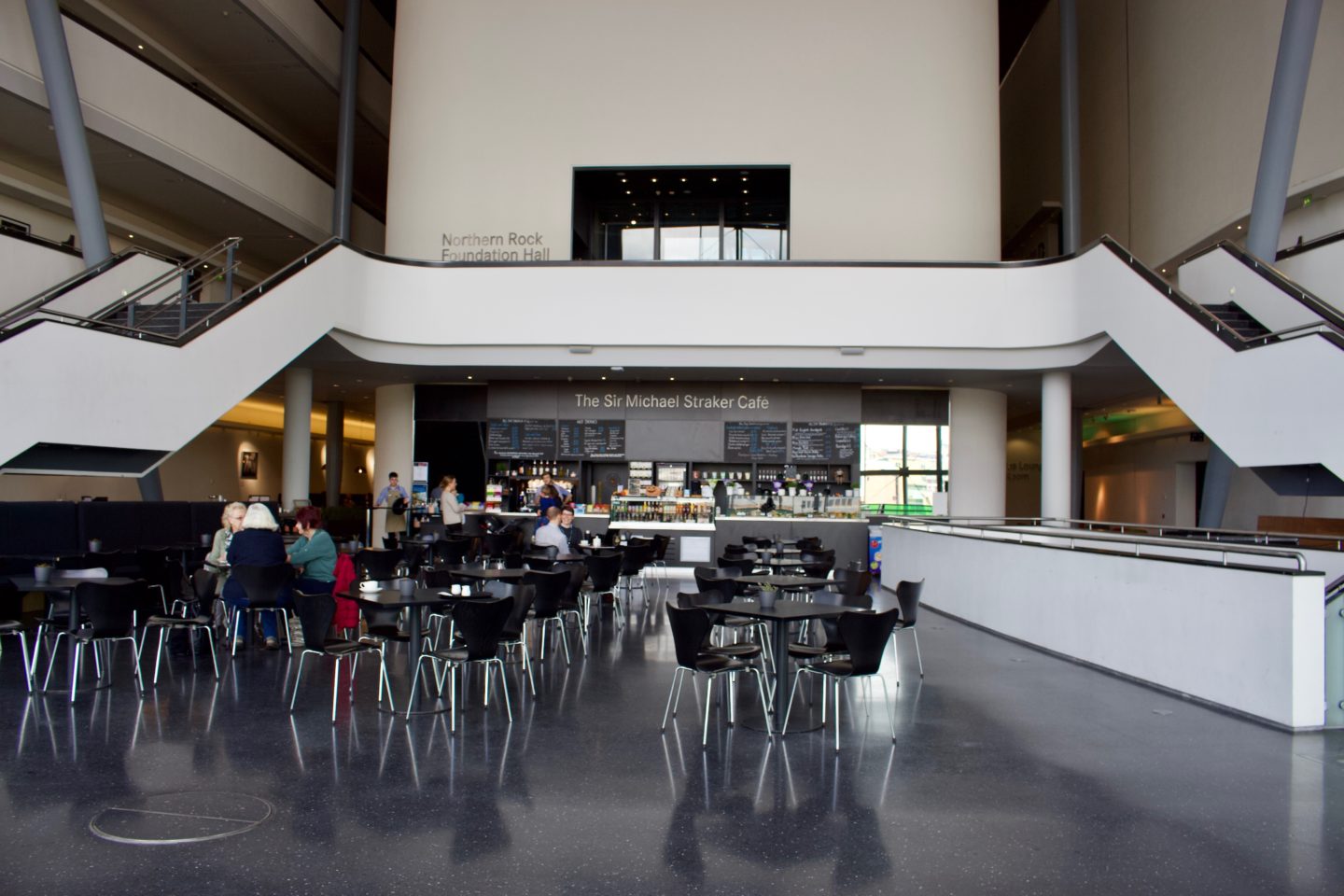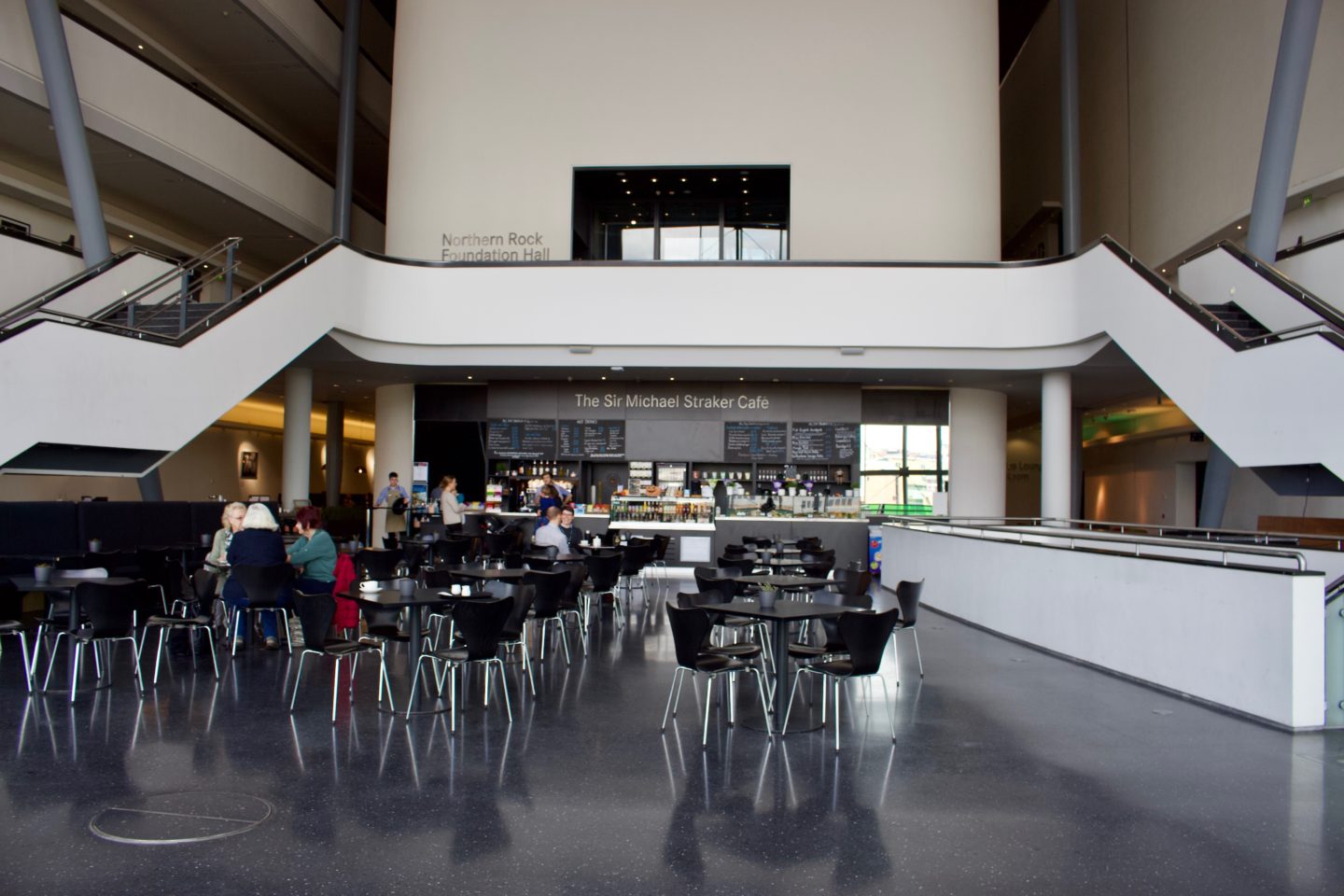 Class leaders/early years musicians
I was really impressed with the quality of teaching in the music classes we went to. I was surprised to see the class leader's file out in one of the sessions with lesson plans in them. They aren't just winging it, this is well thought out, planned and executed teaching. Yet, the sessions still were responsive and adaptable to the children in the room and what they wanted on the day. The Early Years Programme Leader Eleanor told me that 'Our team of early years musicians each bring their own individual musical skill and experience. This is combined with Sage Gateshead training in early years music making, community engagement and supporting a love of music for all ages'.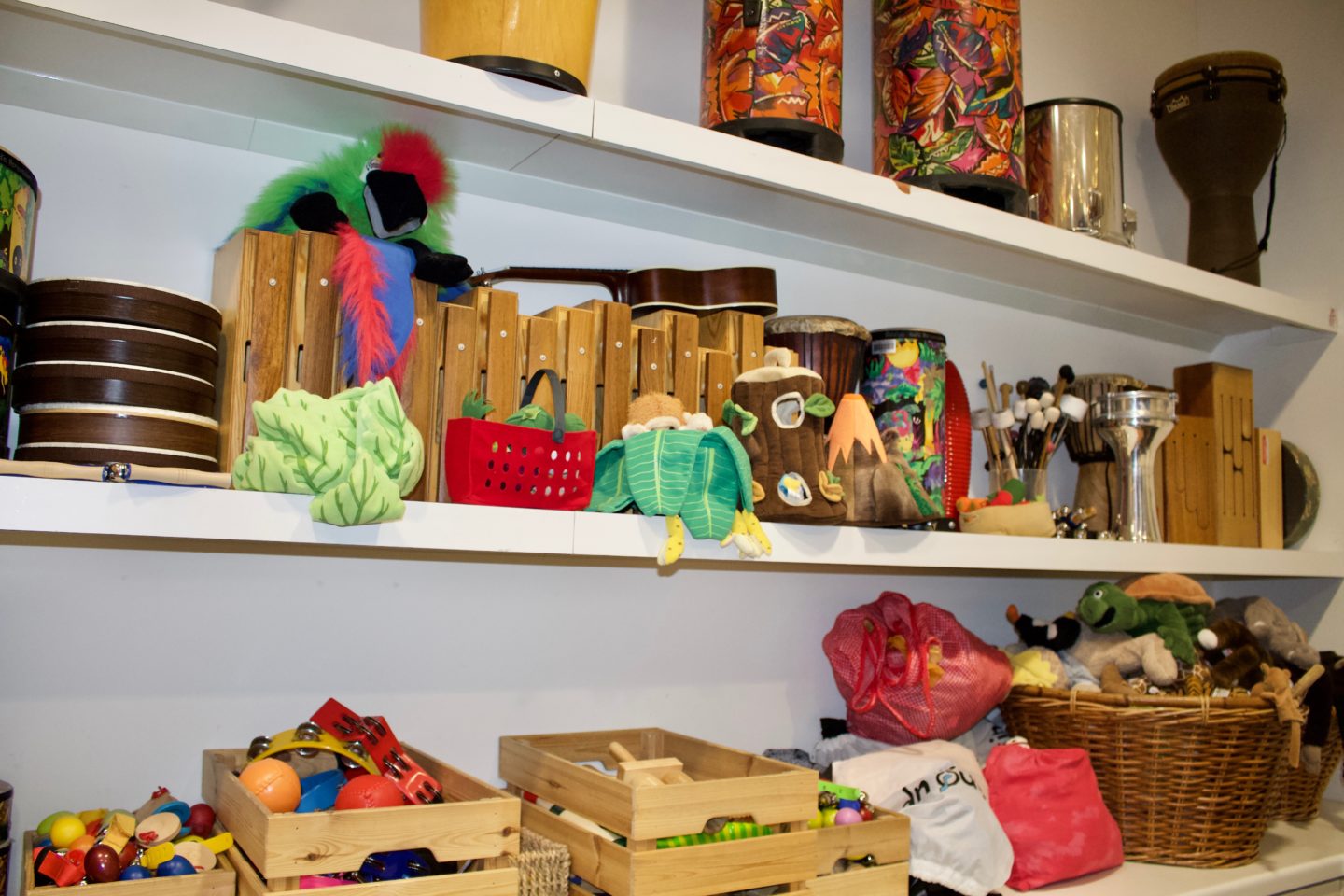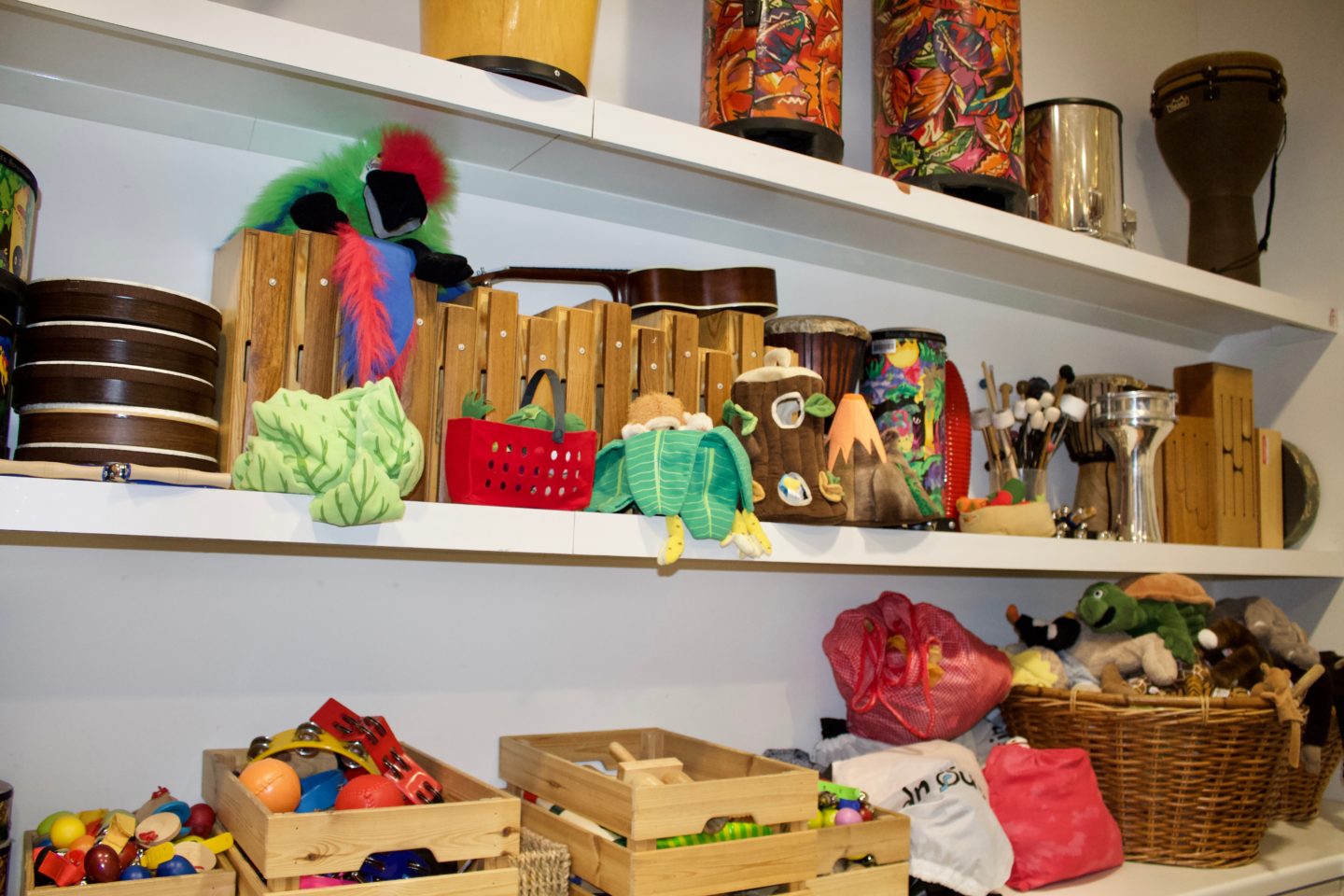 The class leader for the majority of the term we took was Laura with her colleague Ryan filling in for some of the sessions when Laura wasn't around. Both Laura and Ryan were excellent, with all the enthusiasm and warmth of Cbeebies' presenters. Laura seemed to just meet a child once and then remember their name for the rest of the term which was very impressive. Lena adored her. She has a beautiful singing voice that I could listen to all day. Both session leaders played a ukulele and sang throughout the classes. 
The classes
The class is for toddlers and pre-schoolers aged 1-4 (i.e. until they begin school). Each class is an hour long and is roughly the same format. There is a space to leave prams/buggies outside the music class. When you come in everyone takes their shoes off (some babies are crawling around on the floor still). The sessions I took part in had roughly 10-15 children and around 10-12 carers. As is often the case with these things, it was mostly mums BUT there were a fair few grandparents and grandads in particular. It was heart-warming to see them getting thoroughly involved with their grandchildren in the sessions.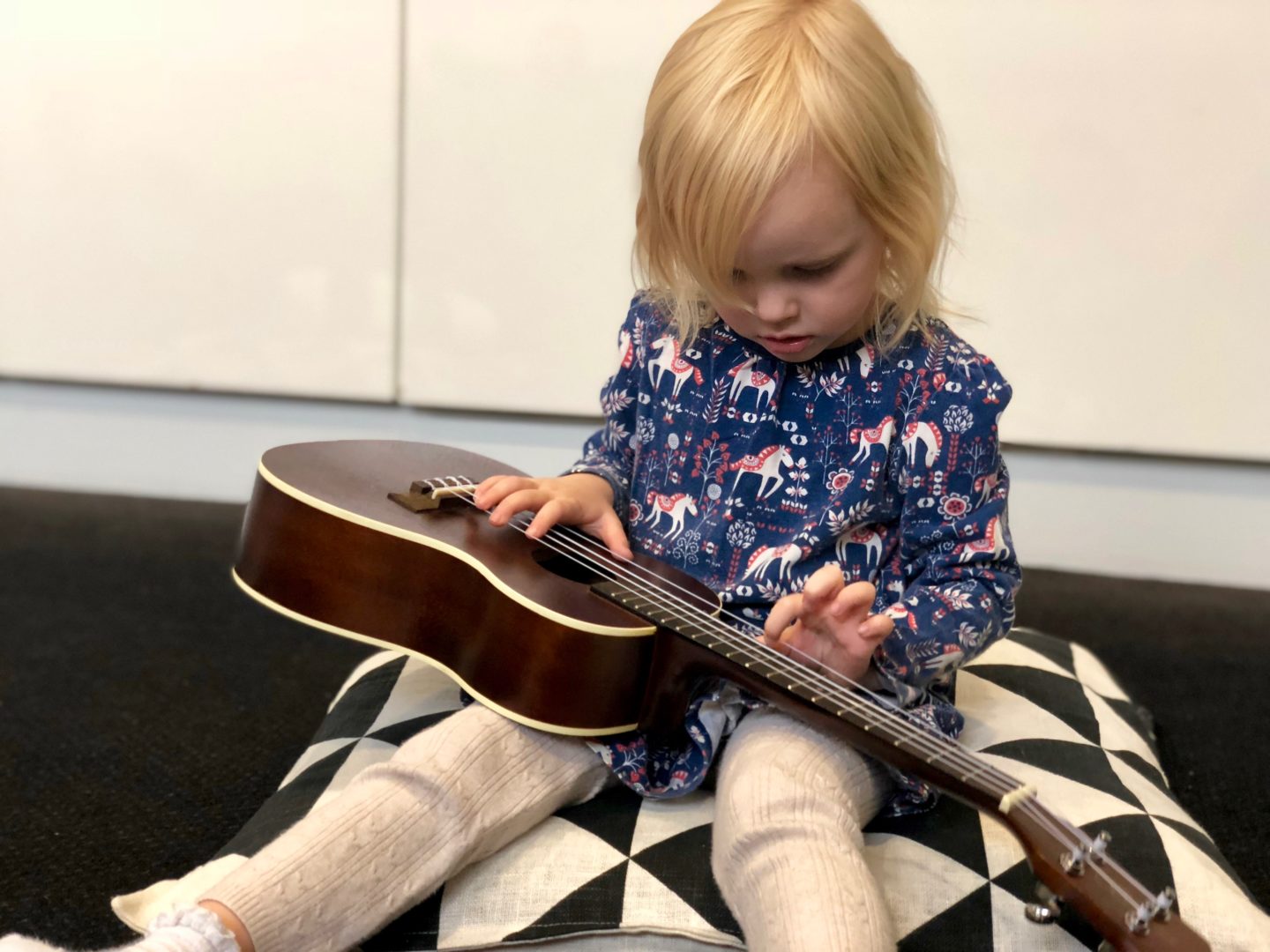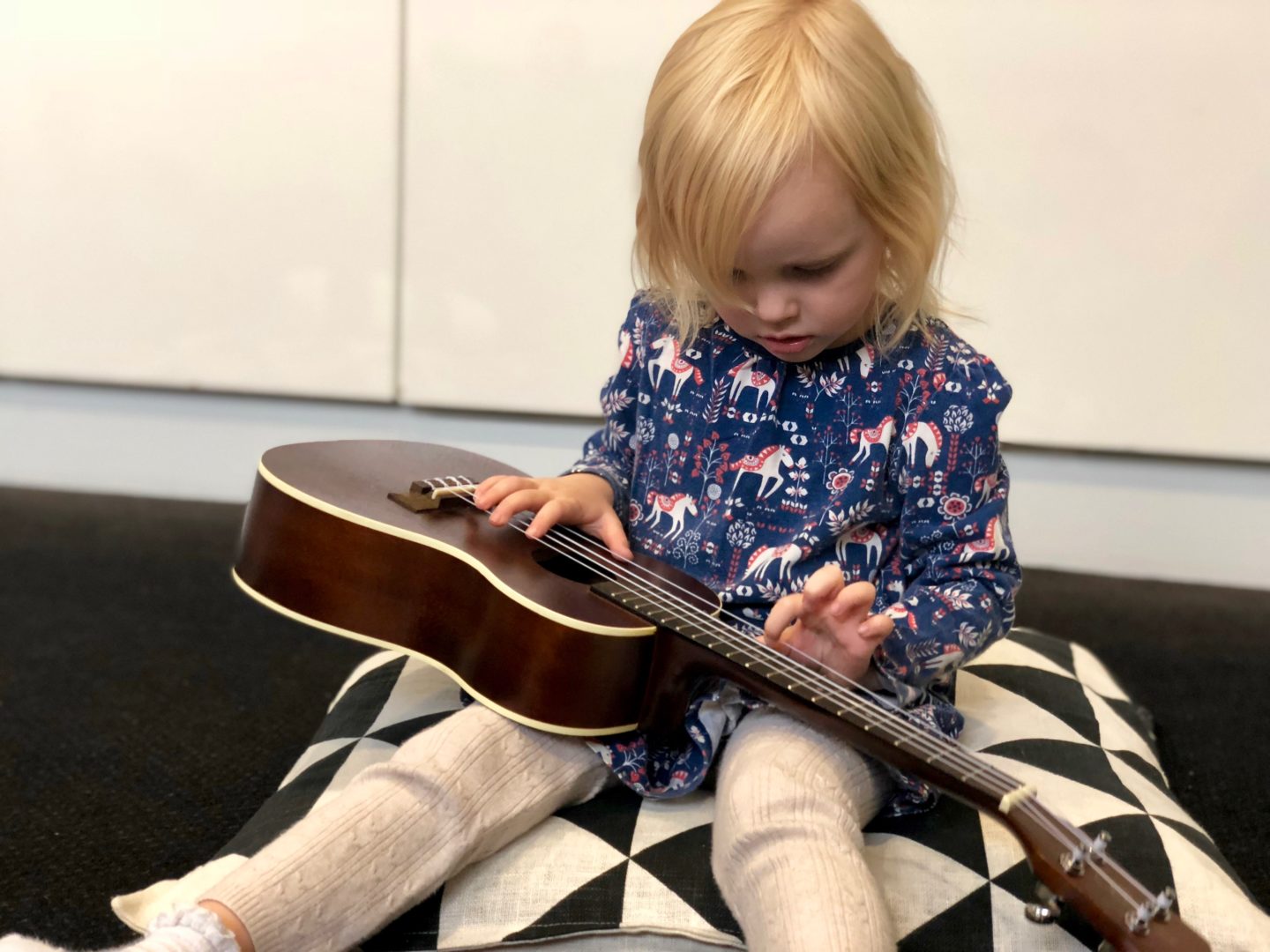 The Music Live under Five classes take place in the Greggs Children's Room, which is cosy and well designed. There is a circle of seats, cushions and bean bags on the floor for everyone to sit on. Though my daughter would (rather embarrassingly) just run round and round the centre of the group like a headless chicken. There are two accessible toilets and a water fountain that you can access via the back of the room which come in handy with little ones (like when Lena stood in the middle of the group and loudly proclaimed that she was going for a poo). The room is bedecked with a bubble machine, a disco ball and twinkling fairy lights. The room is baby-proofed with doors having high locks only adults could reach, baby gates and the cupboards had safety locks.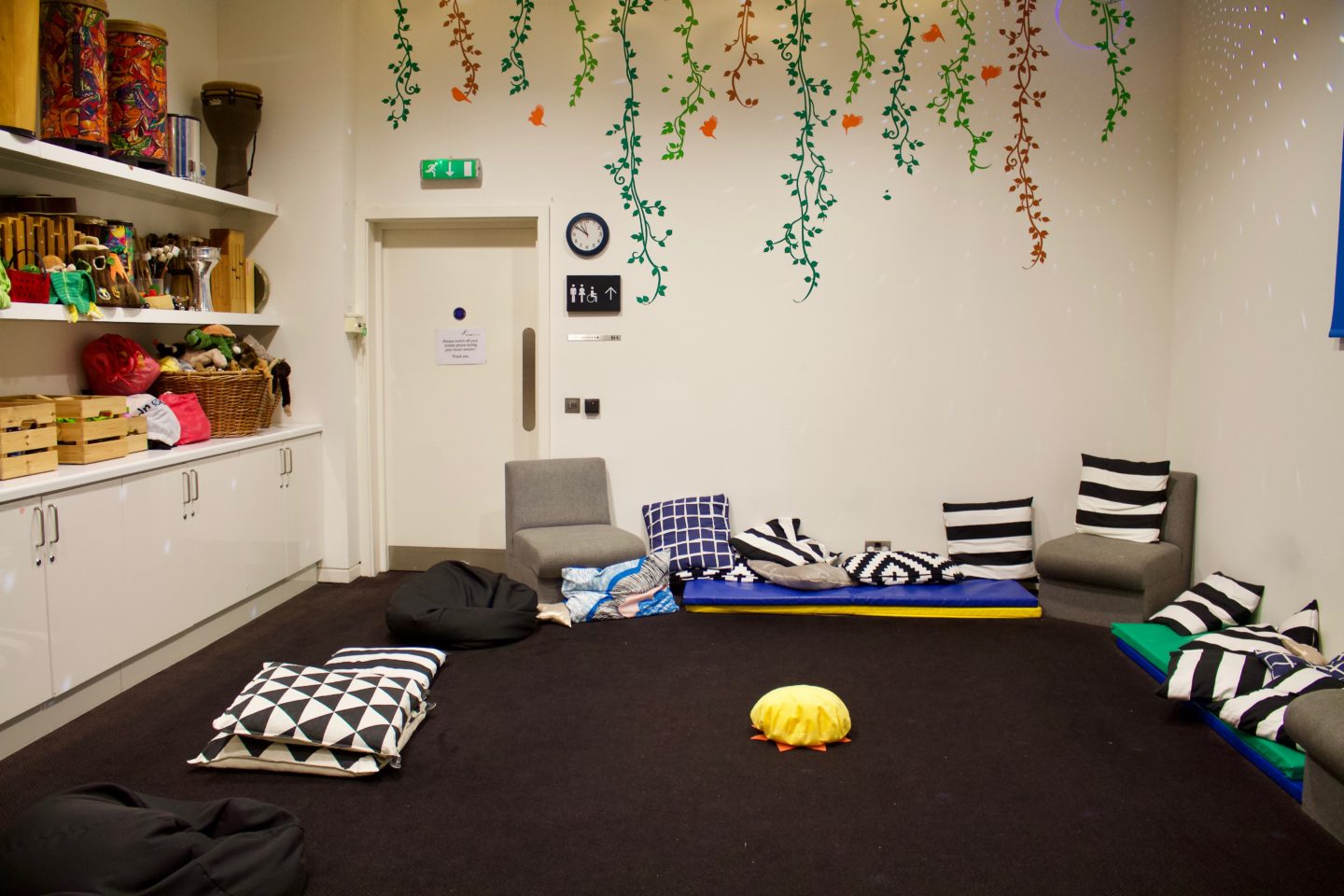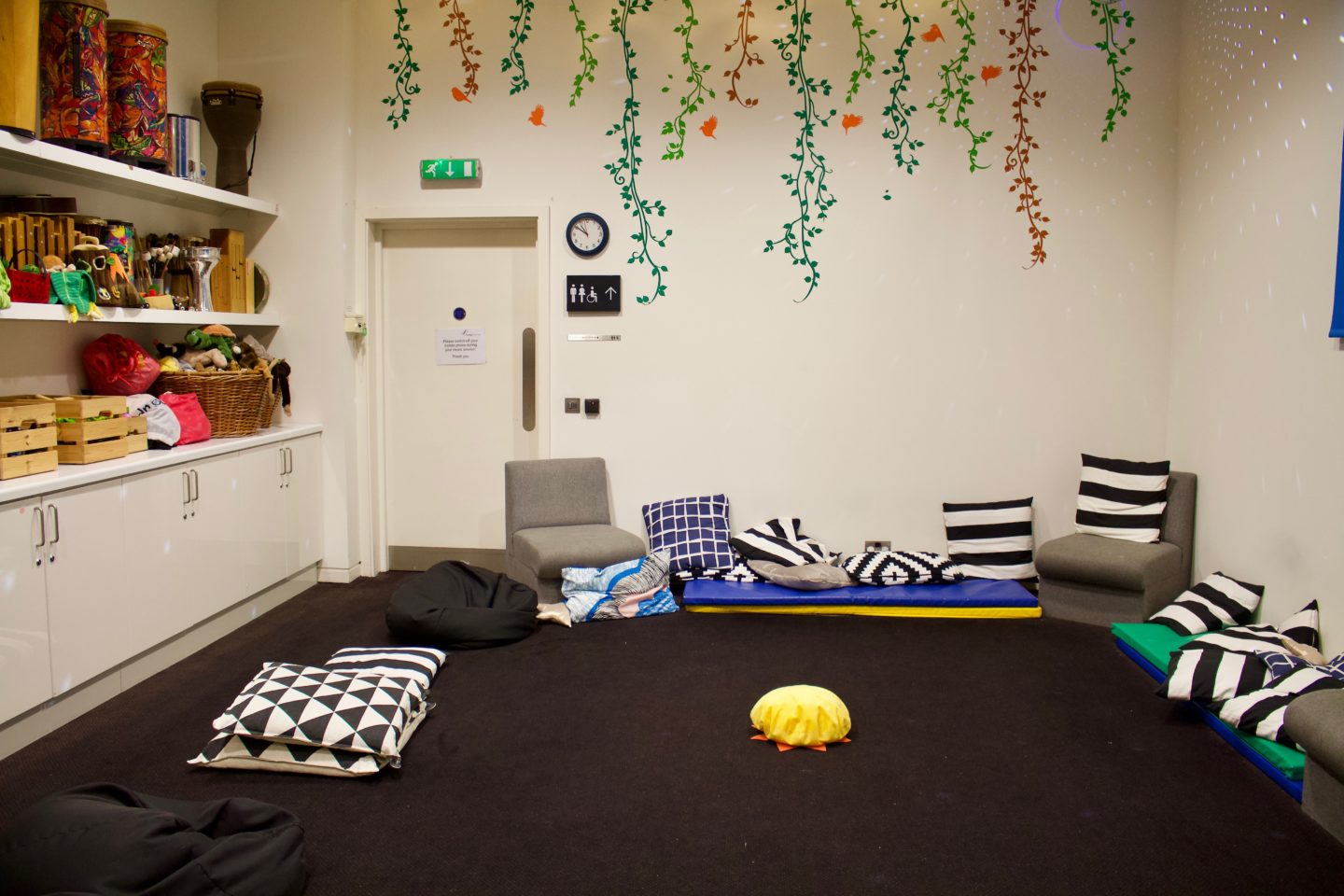 At the start of each session you all sit in a circle and sing a welcome song. This includes going round the circle and singing hello to each child in turn. This song, like many of the songs in the session have hand movements to do along with it. I suspect that a lot of these are trying to teach the youngsters rhythm and beat. You go through many of the same songs week on week. Some that you'll have heard before like 'wind the bobbin up' or old Macdonald. Then new ones I personally hadn't heard before but knew by the end of the term. At regular intervals of the session Laura would bring out a bag and sing 'what's going to come, out of the bag' and the children would guess what prop it would be.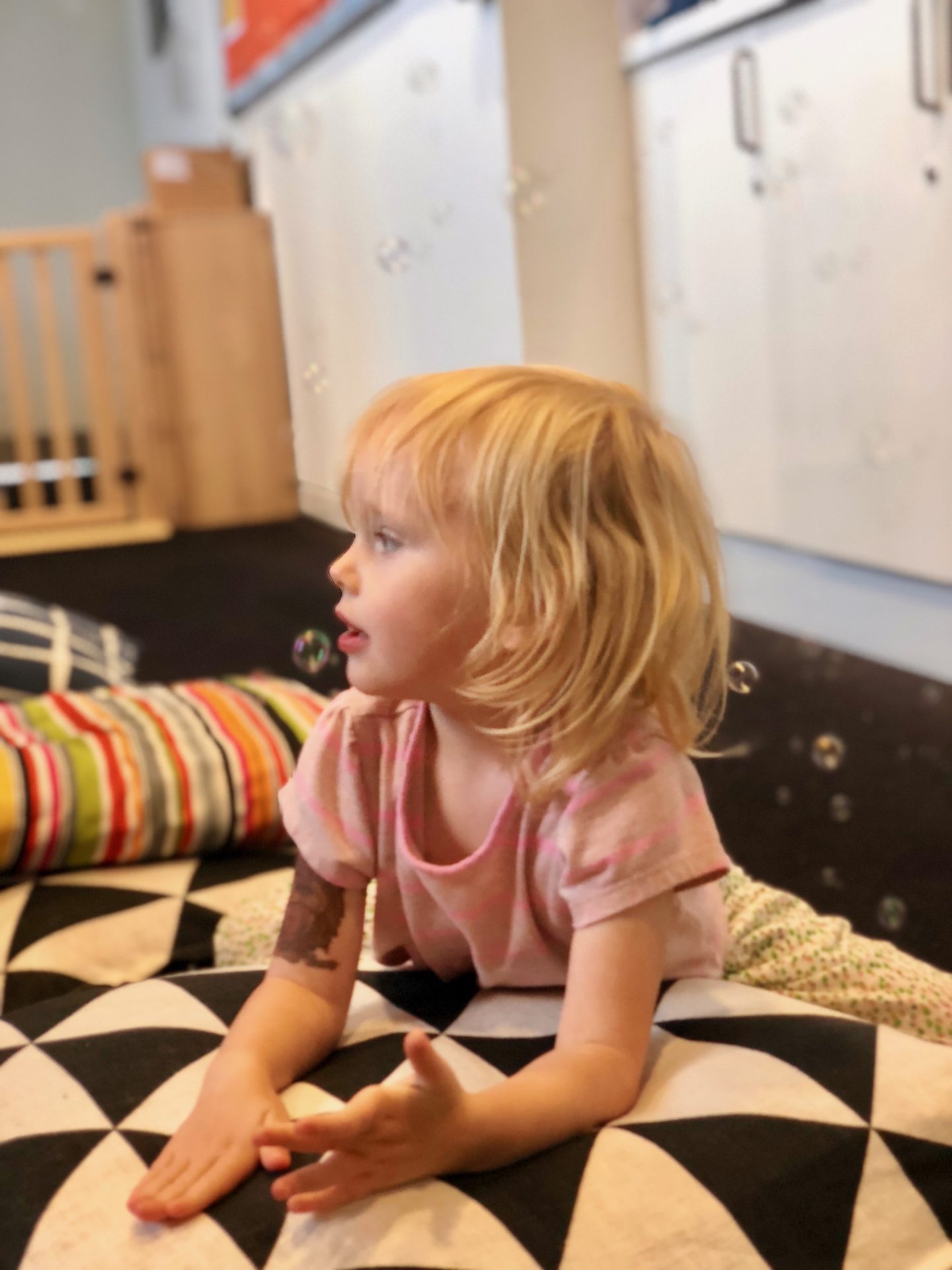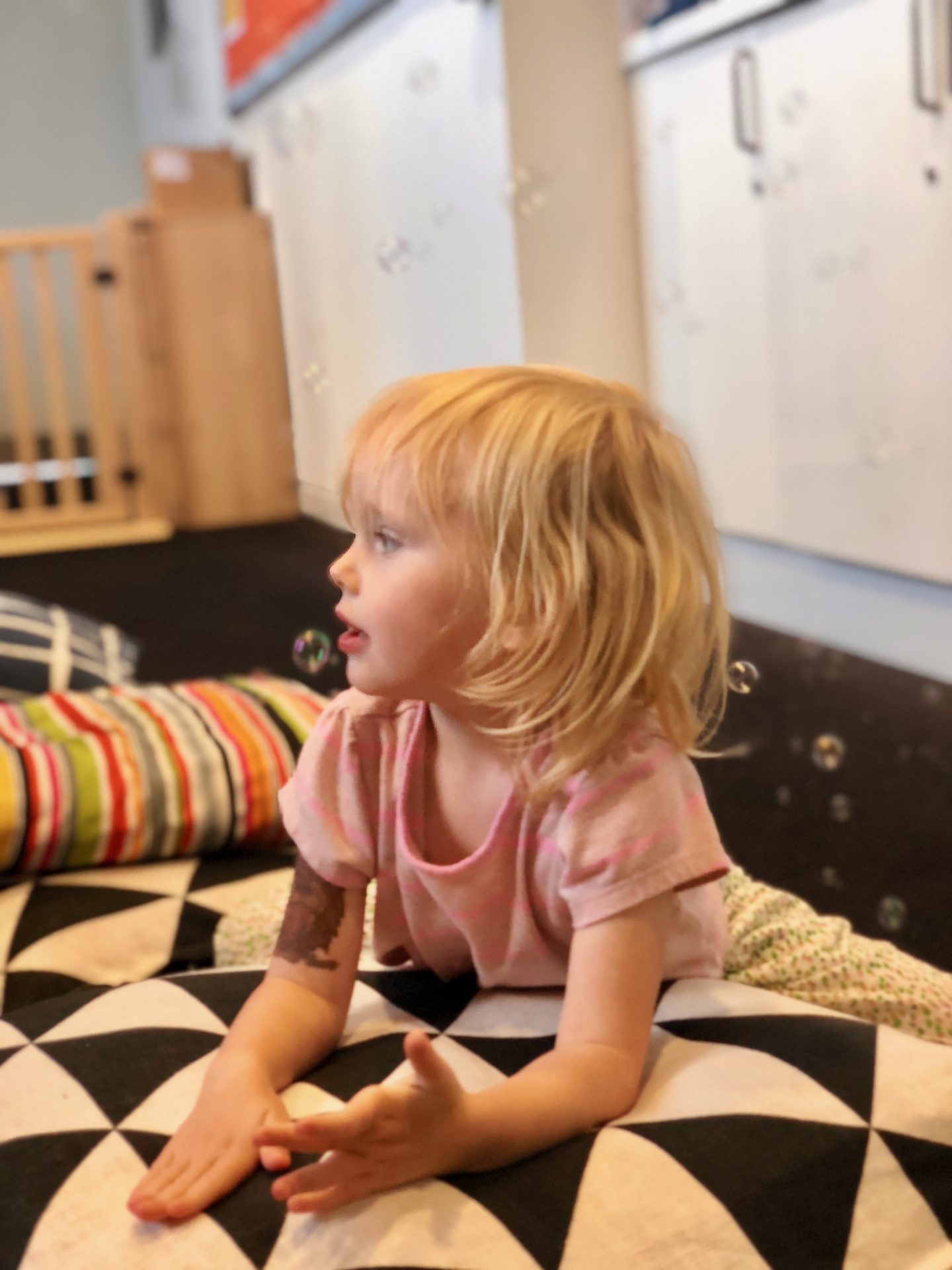 When the children play the instruments they do simple games that help to lay the foundations of music. For example, making the noise louder or quieter, speeding up and slowing down and stopping in time.
We also played other fun games. Lena's favourite was when Laura got the basket of stuffed animals out and all the children got to choose an animal. Laura would then go round the room, asking each child which animal they had and then adding each animal into her songs. There was a game where Laura got out a giant stretchy band that had sections of different materials and colours that the children got to feel while they sang a song, like 'row your boat' whilst 'rowing' the lycra. There was also a giant stretchy piece of lycra that the children would hide under for a song like 'sleeping bunnies' or they would get to put stuffed animals on the lycra and bounce them into the air in time to the rhythm of the song.  It always made all the children's hair stick up with static which amused the adults greatly. 
Towards the end of the session Laura would dim the lights, encourage carers and children to cuddle and sing some more relaxing songs before the session ended.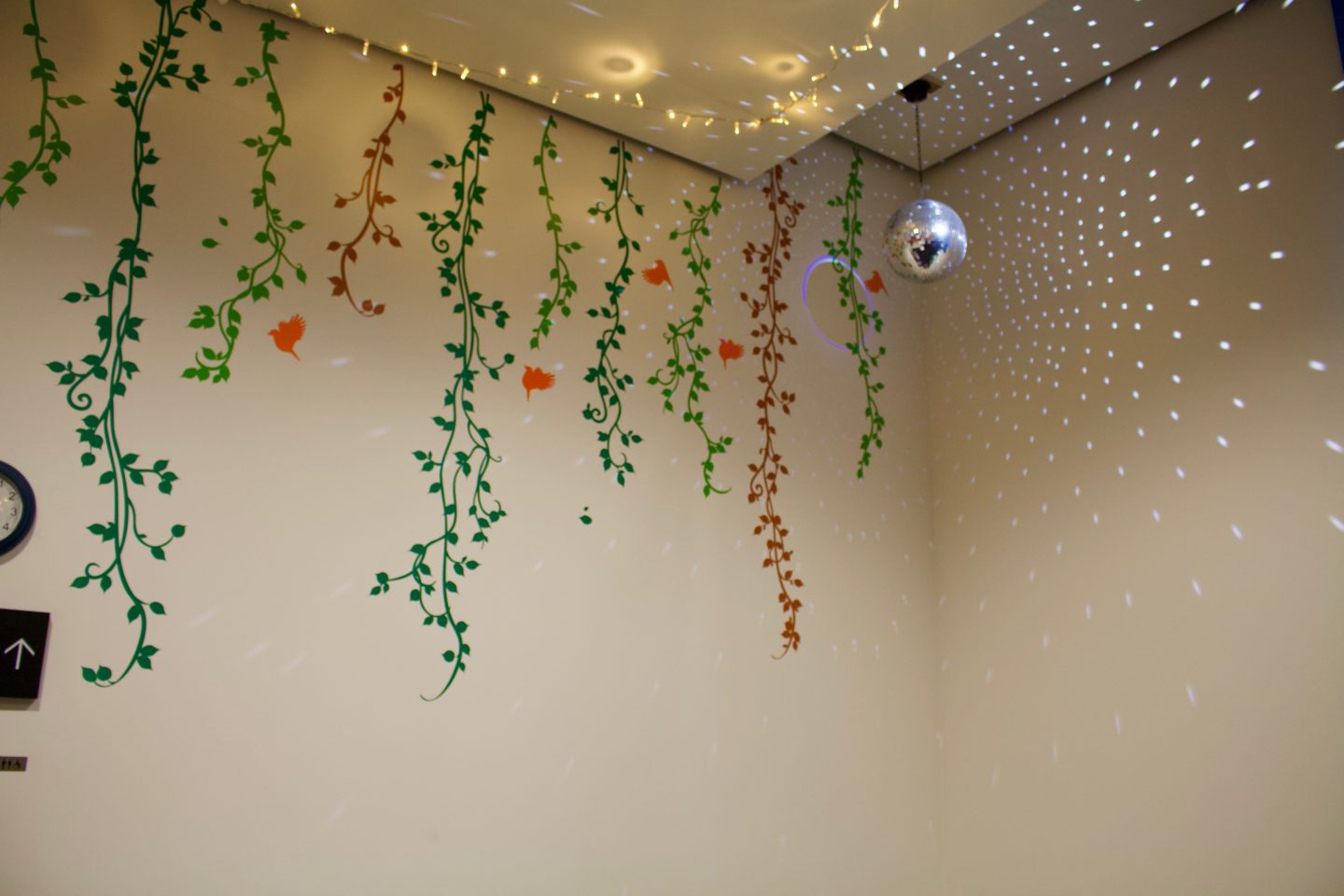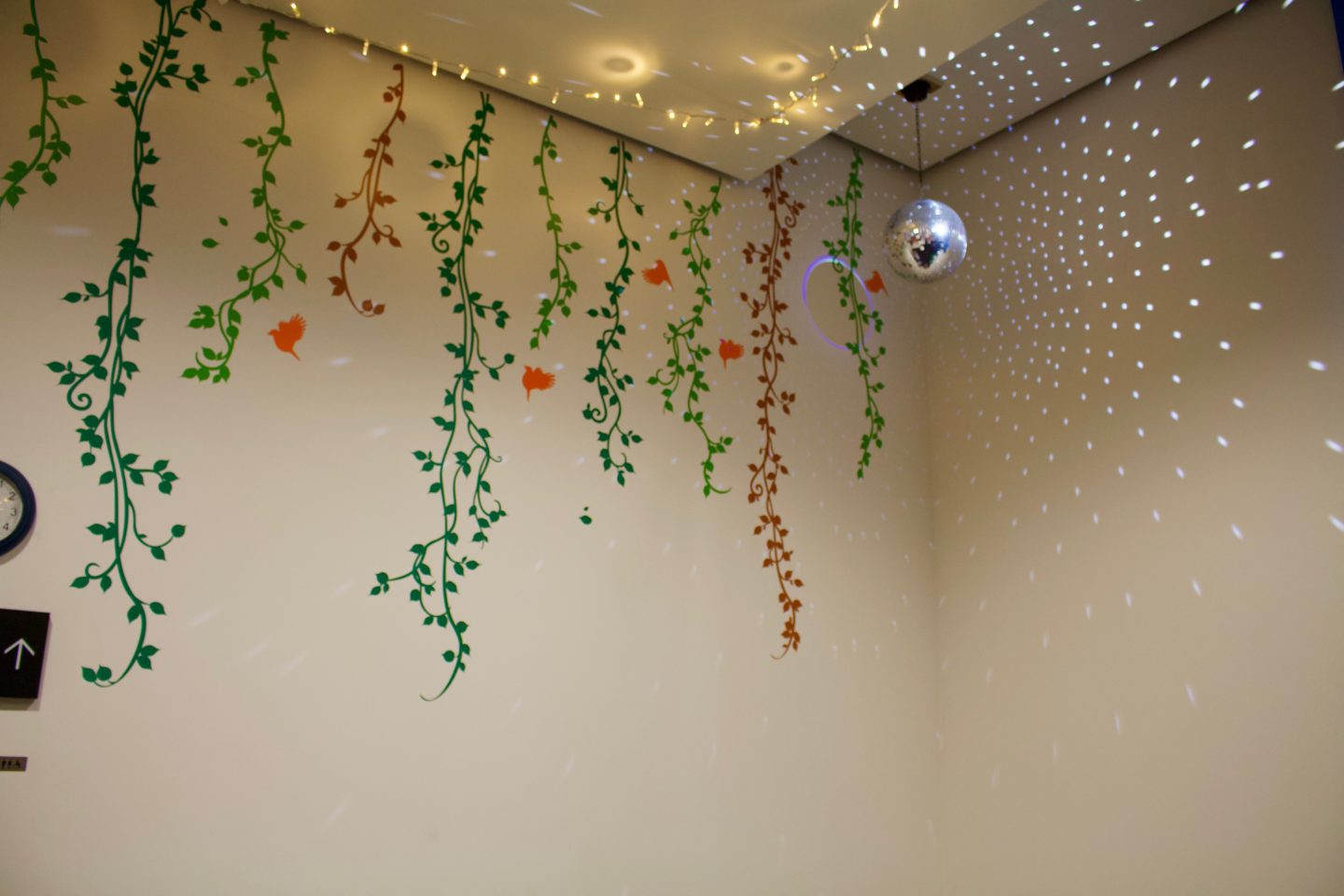 Something unique about the classes is that unlike a lot of kid's classes, they do not break during school holidays. If you have older children then they have no problem with you getting them a ticket and taking them along too. In October half term I took my 6 year old along who enjoyed the session just as much as my 3 year old.
Instruments
One of the best things about the class is all of the instruments the children get to try. There are all the instruments you would expect in an early years music class – like shakers/maracas, castanets and drums. But there were also some unusual instruments that the children got to see and try. I can't even name some of these instruments as I (at the age of 35) hadn't seen them before either, so how wonderful that my daughter has already played with them aged 3.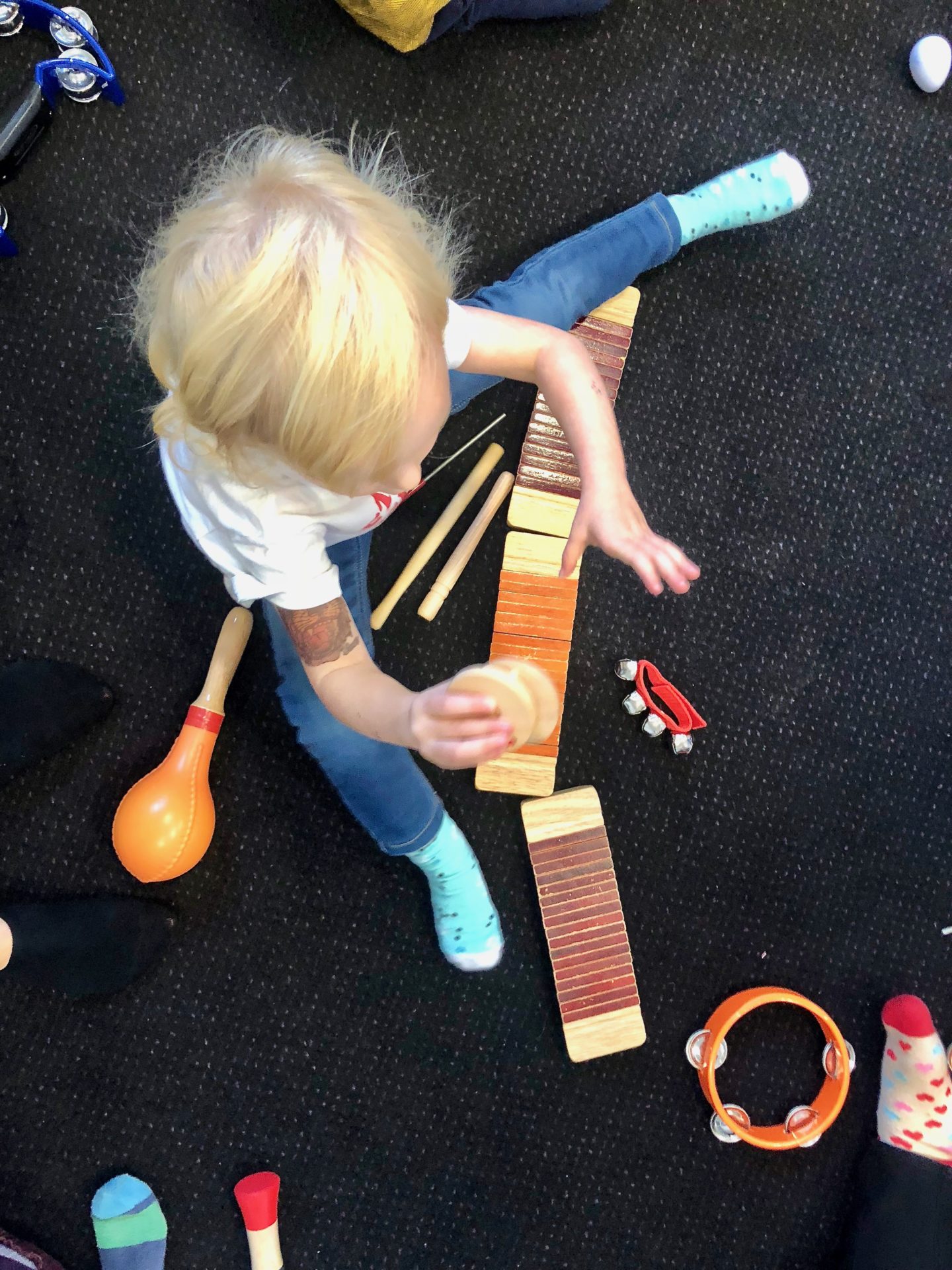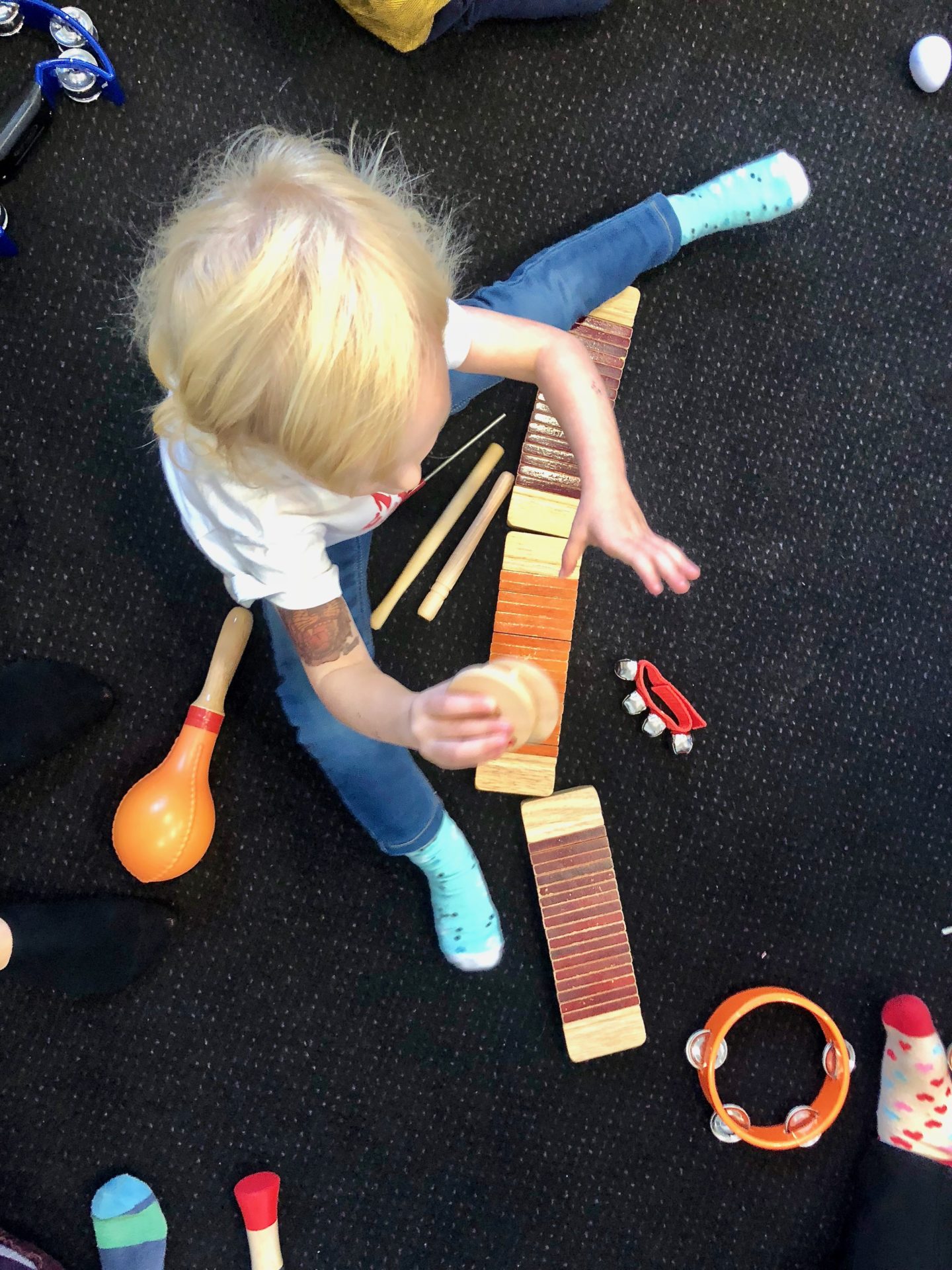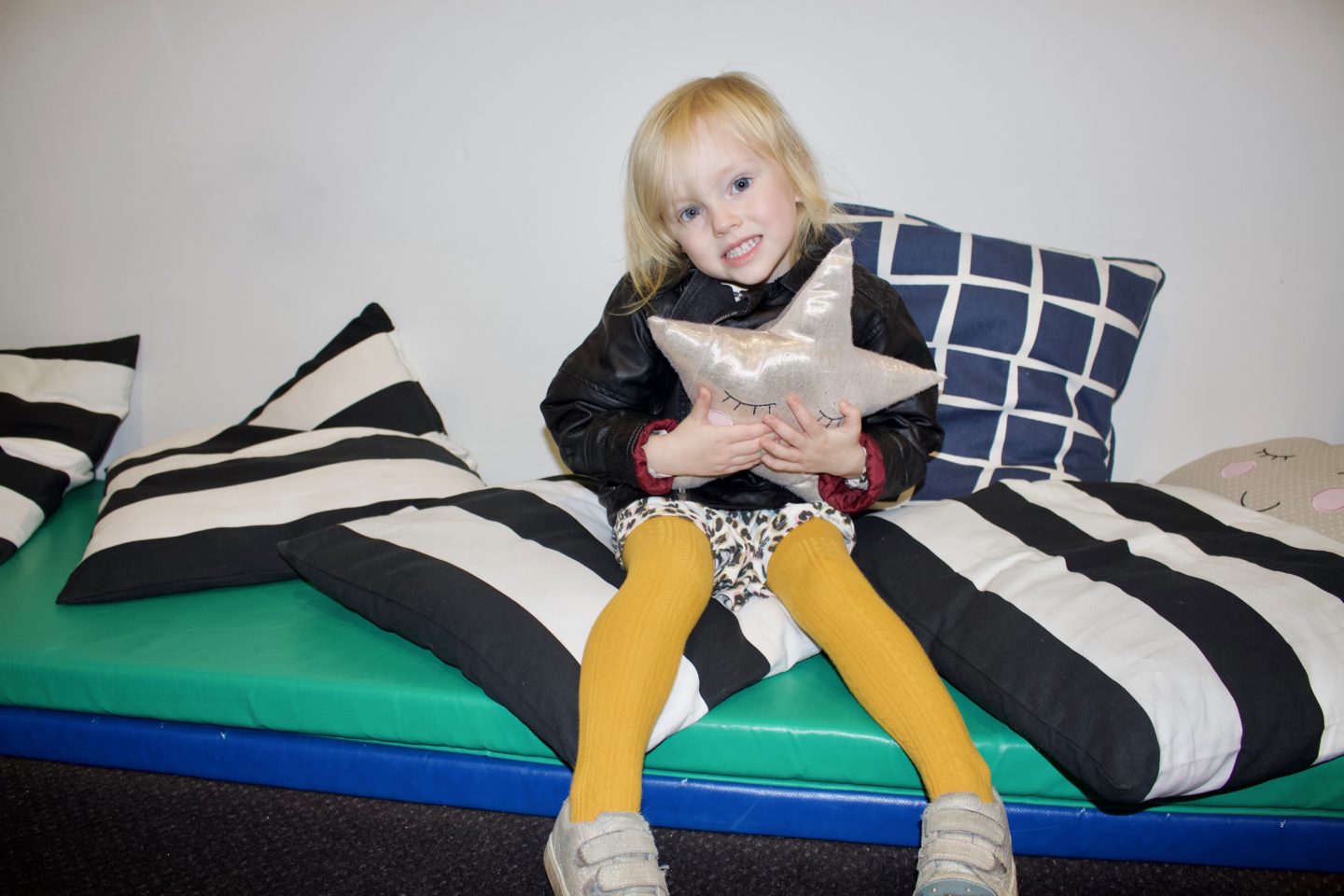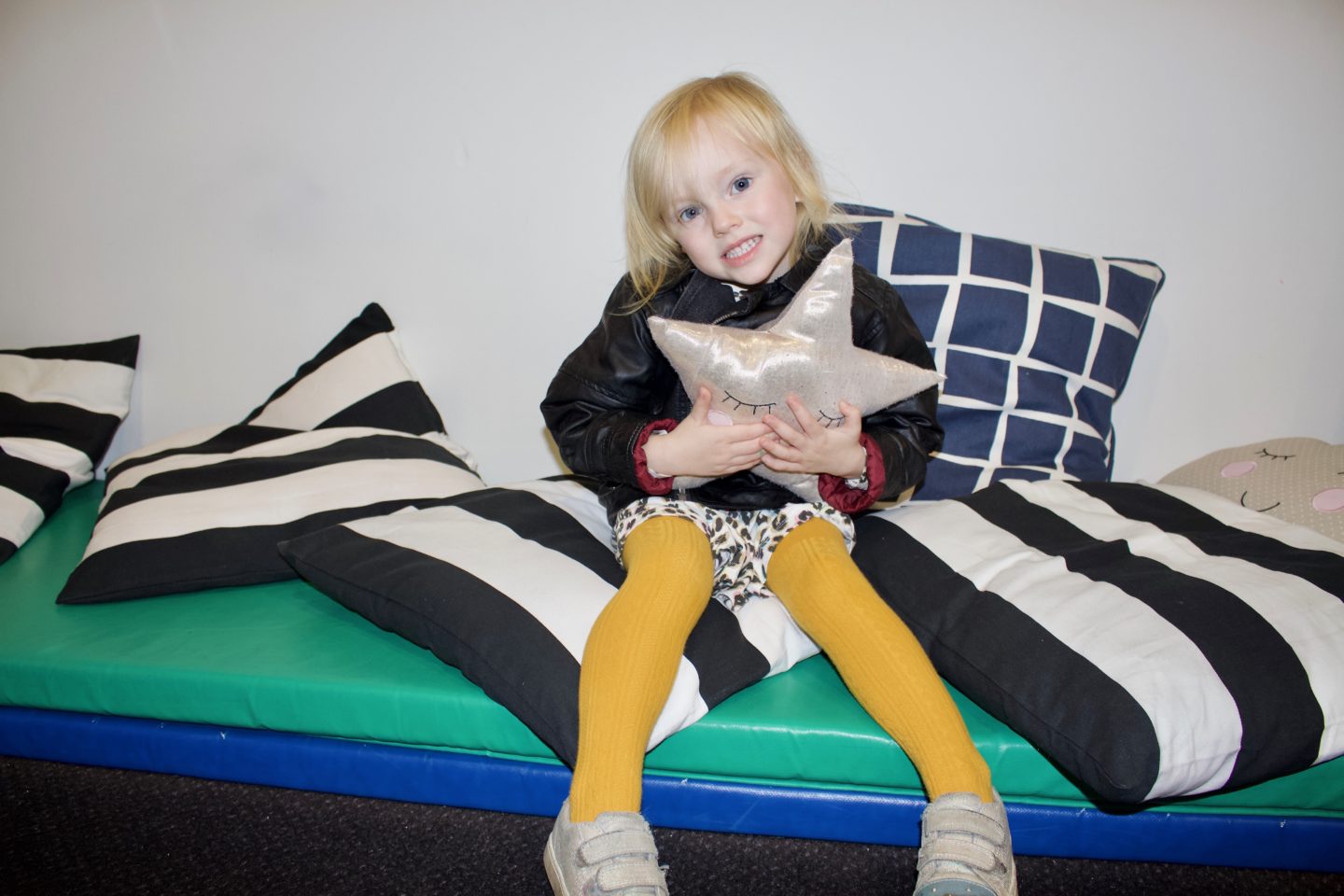 Summary
I really want my kids to be musical and I hope this class has fostered the start of a life-long love of music in my daughter. It has certainly given us some solid foundations to continue learning music at home. We have tried both the local free library classes and this and obviously Sage Gateshead classes are undeniably better and are well worth doing if you can. Sage Gateshead is such a credit and asset to the region, to be able to take your child to music classes there is a huge privilege. There is no better place for the musically minded to go and I'm so pleased that when my daughter grows up I'll be able to tell her that 'you learned about music THERE'.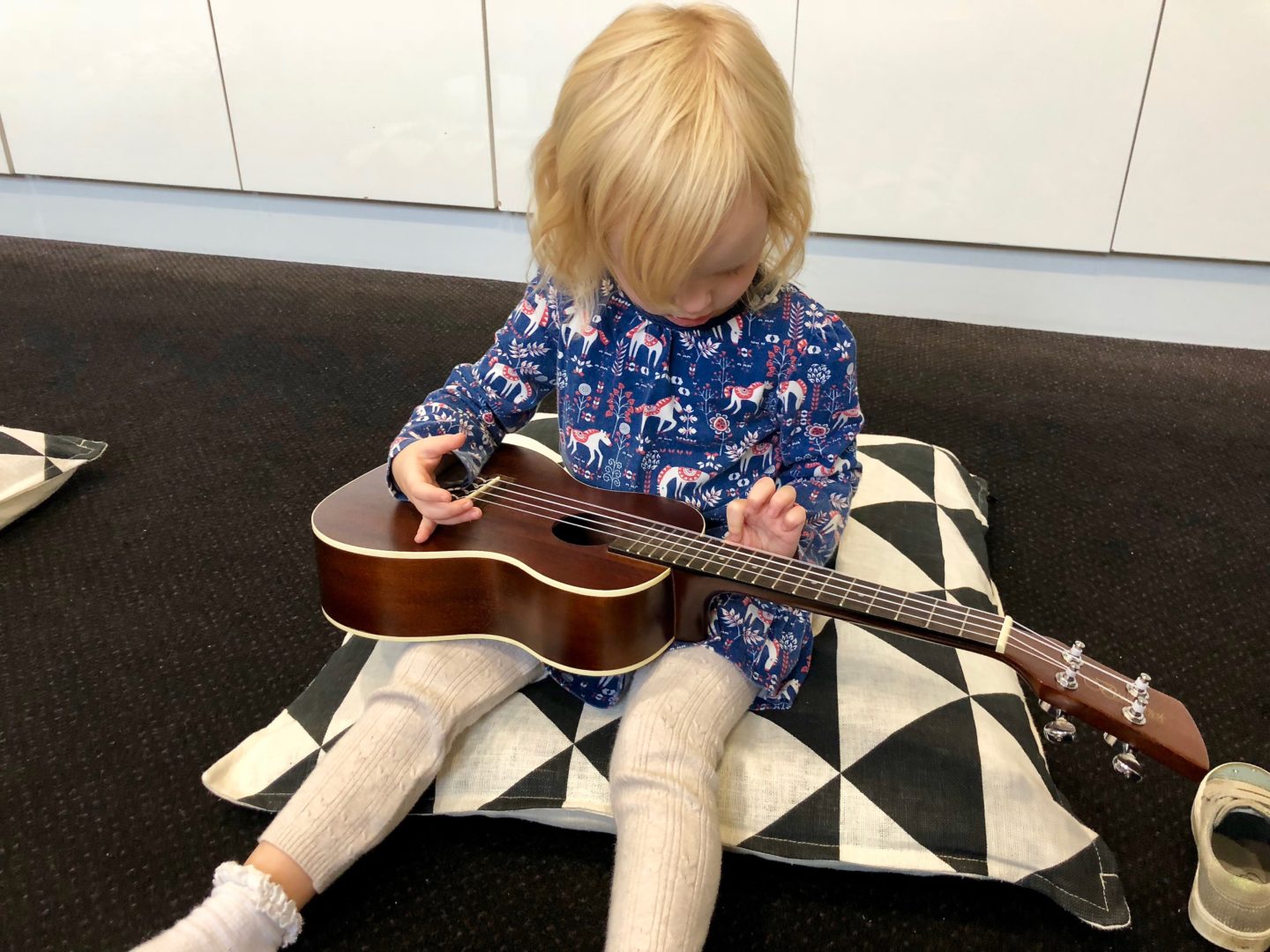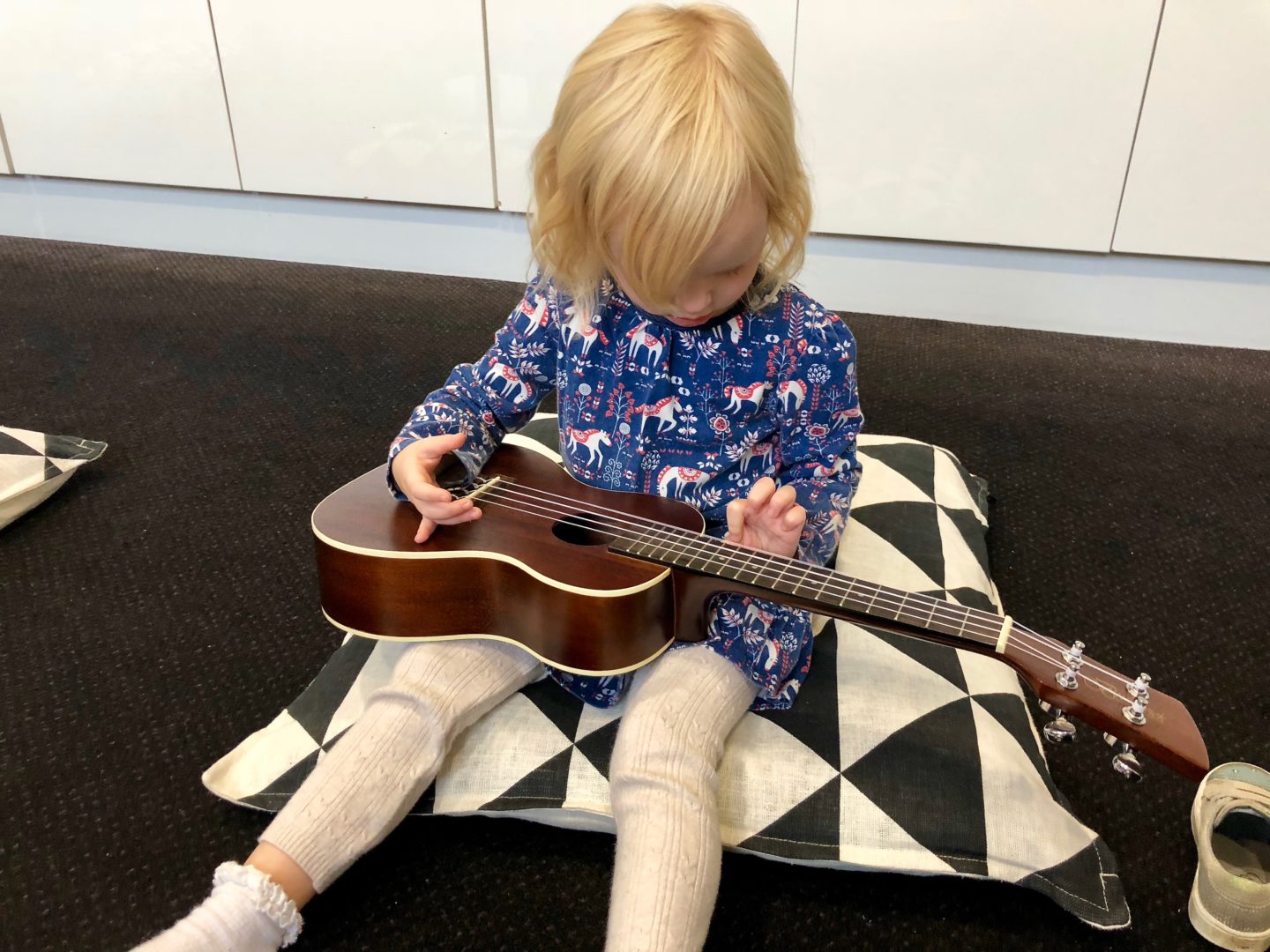 Useful information:
Session dates and times
Monday 9.45am, 11am & 1pm
Tuesday 9.45am & 11am
Wednesday 9.45am
Thursday 1pm & 2.15pm
Friday 9.45am & 11am
Saturday 9.45am & 11am
Prices
 £3.50 per adult/single child per session
£2.60 per child per session (when booking 2+ child tickets) 25% OFF!
£22 per adult/child per half term (7 sessions) 10% OFF!
£41.50 per adult/child per term (14 sessions) 15% OFF! *Discount does not apply to half and full term additional child tickets
A ticket is needed for every single participant, including adults and babies.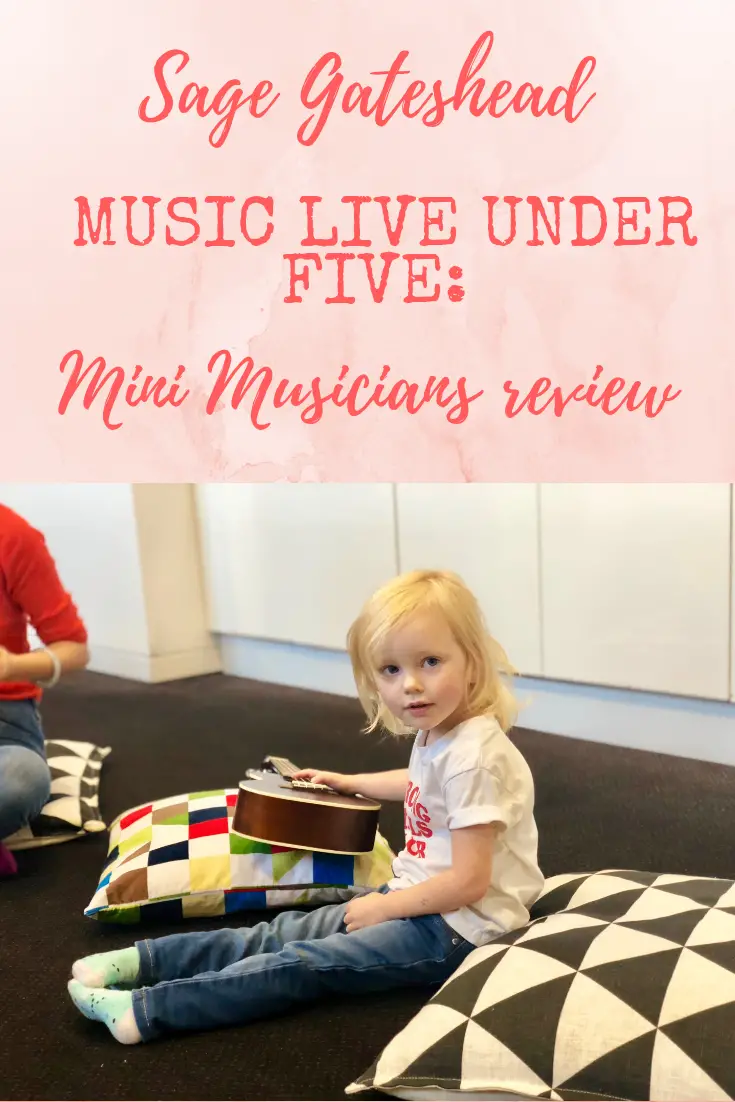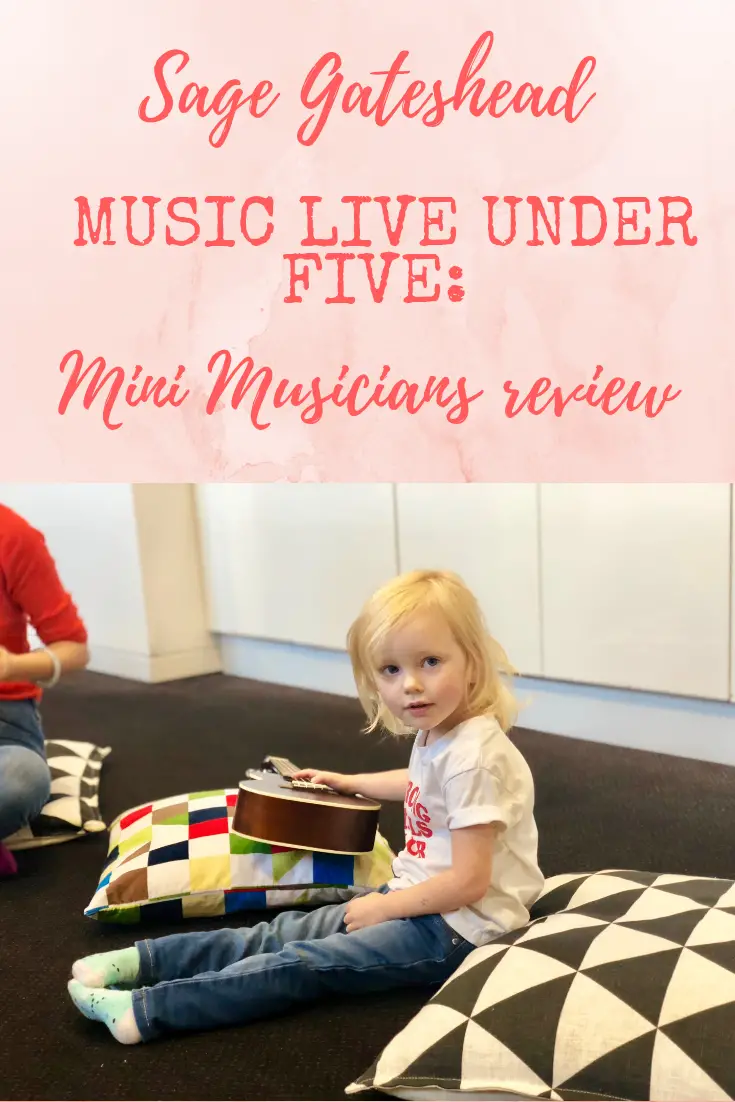 Disclaimer: Thank you to Sage Gateshead for providing tickets to a term of their Music Live Under Five: Mini Musicians classes for the purpose of this review. For my full disclosure policy please see my about page.