You know you just can't go wrong with a Travelodge can you?! Firstly, there is always one nearby wherever you go and secondly, you know what you are going to get. Sometimes, uniformity is just what you need to make sure your trip goes off without a hitch and any unexpected let downs. So when I learned that I was a finalist in the vlogging category of the Northern Blog Awards and needed somewhere near the awards ceremony to stay, I knew Travelodge would be a sound choice. Read on to hear my full Travelodge Manchester Piccadilly review.
Location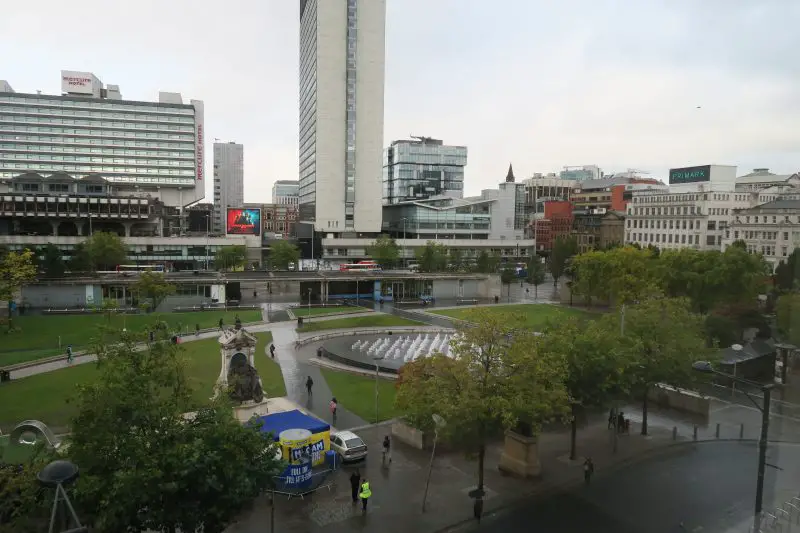 The best thing about Travelodge Manchester Piccadilly was the location. I was so impressed with how well placed it was. It was really in the thick of the action right opposite Piccadilly Gardens and next to the Northern Quarter. Perfect for exploring Manchester during the day or for a night out. You are only a short walk away from the central retail district.
Around the hotel there were lots of chain restaurants and shops including a Zizzi right next door, a Nandos, Morrisons, Byron Burger, Ask Italian, Pizza Express, Bar Burrito, Caffe Nero.
There is even a small urban playground directly over the road from the hotel if you are travelling with kids. Piccadilly Gardens itself is aesthetically pleasing and it is a nice view if you get a street facing room (which unfortunately I didn't). If you check out street view on google maps you will see just how in the midst of things it is.
You have all the department stores just down the street – including  Debenhams, Primark, Boots, Starbucks, Costa, Superdrug, the Co-op and so many more.
Unfortunately they don't have their own parking but this is standard for a city centre hotel. However, there is an NCP car park nearby where Travelodge customers get a 15% discount. If you are travelling to Manchester by train, Travelodge Manchester Piccadilly is only half a mile from Piccadilly railway station.
Customer service
All of the customer service I received at Travelodge was excellent. When I arrived there was security next to the front door who checked my name and told me how to get upstairs to the first floor reception. At reception there are both 3 self-service check in screens and a staffed reception desk. Next to reception is the bar and lounge area. It's also where they serve food and breakfast.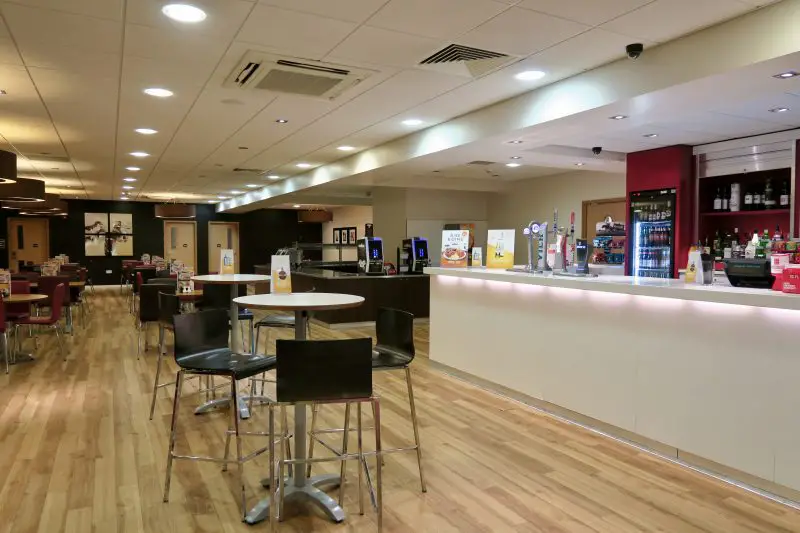 When I checked in, I mentioned that I'm allergic to feather pillows. As they were unsure whether there would be any rogue feathers in the pillows, they brought up some extra towels to put over them just in case. The pillows were fine anyway and I told them it wasn't a problem but the gesture was thoughtful.
As I was getting ready later, I popped down to bar to get an alcoholic drink and snack to eat to tide me over until my dinner later. When paying, the card reader froze so I couldn't buy my peanuts or get my receipt. The staff told me that they would bring my receipt up to the room once it was done to save me waiting. When they came up they brought two packs of nuts free of charge which is exactly the type of service I want to see from a hotel. I love it when a company goes over and above to ensure that their customers are satisfied.
Check out was also really quick and easy.
Food and drink
They had a reasonable range of drinks at the bar. On the evening all I ordered was a mixed fruit cider (£3) and some nuts.
In the morning I went to breakfast and had their breakfast buffet option (£8.25). Unfortunately, there wasn't any decaf tea which is my first choice but the caffeine was probably helpful for the mild hangover I had.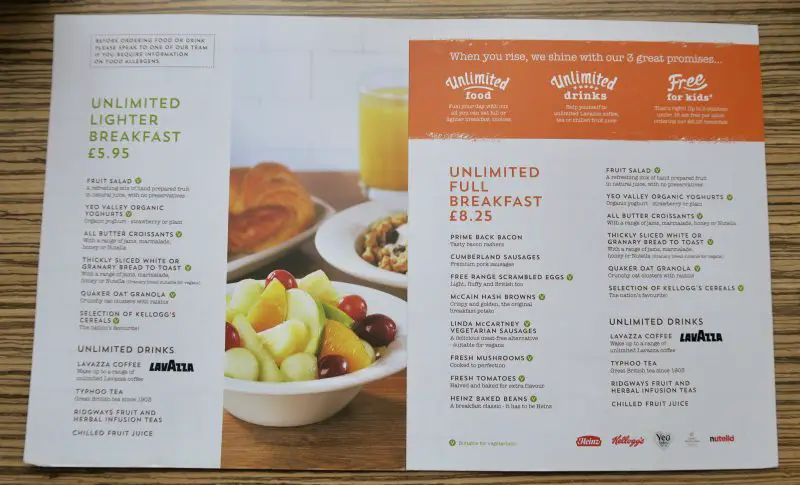 Being a little hung over I went for their English breakfast items – bacon, sausage, scrambled eggs, tomato, hash brown and baked beans. I also had a croissant because I'm a greedy pig and can not help myself at a breakfast buffet. It's impossible to show restraint. The food was just what I needed and went down a treat.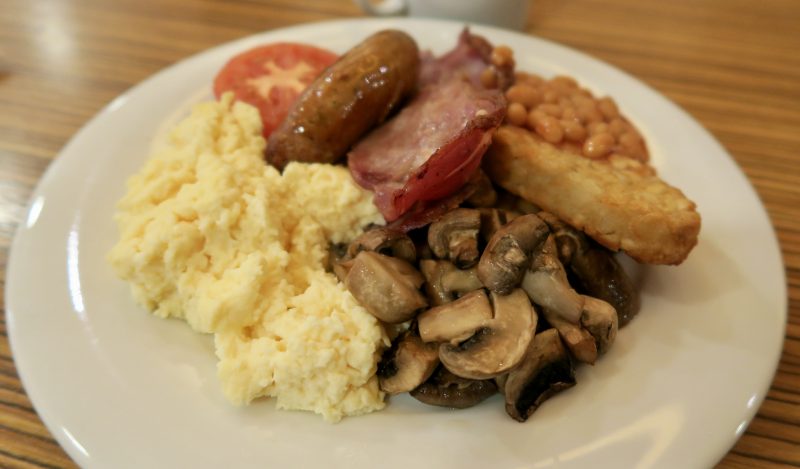 I was pleased to see they had organic Yeo Valley yoghurts as I try to eat organic where possible. I'm always pleased to see restaurants providing organic options, especially for meat and dairy. They had a wide range of cereals, breads and fruits too. I was expecting the café to be very busy when I went down at 9am but it was quiet and relaxed with BBC news playing in the background.
There were lots of allergy signs up at breakfast. As the mother of a child with cow's milk protein allergy it was reassuring to know that he would have been well, and safely catered for, had he been with me.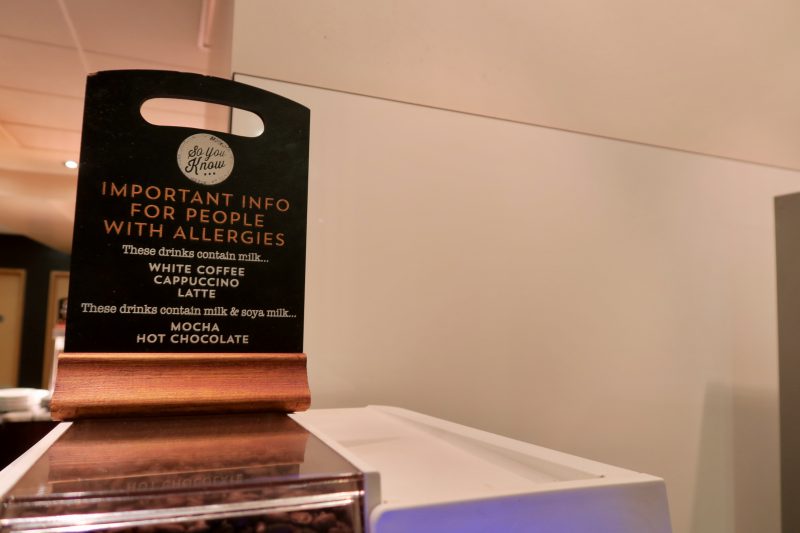 Room
I don't think I've ever stayed in a hotel with a bathroom as clean as the one at Travelodge Manchester Piccadilly. I almost want to call them up and figure out their techniques for my bathroom at home. It was immaculate, I was very impressed.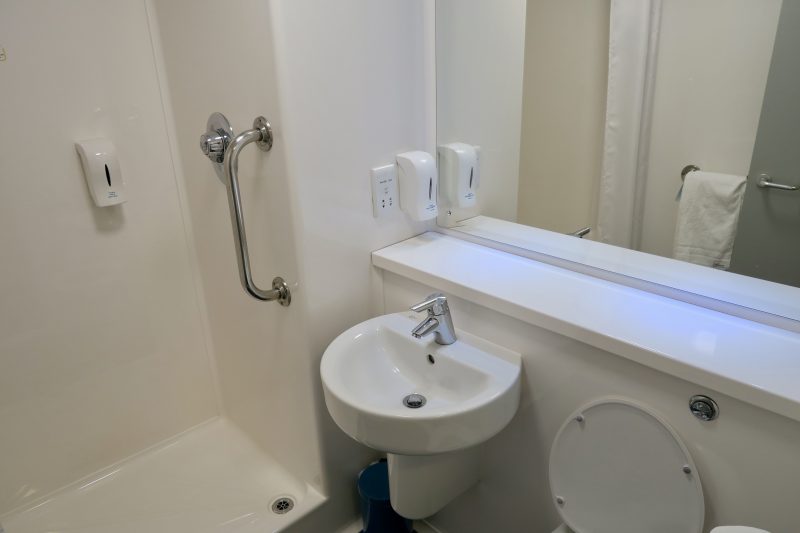 The room itself was spacious, clean and decorated to a modern standard with a flat screen TV on the wall.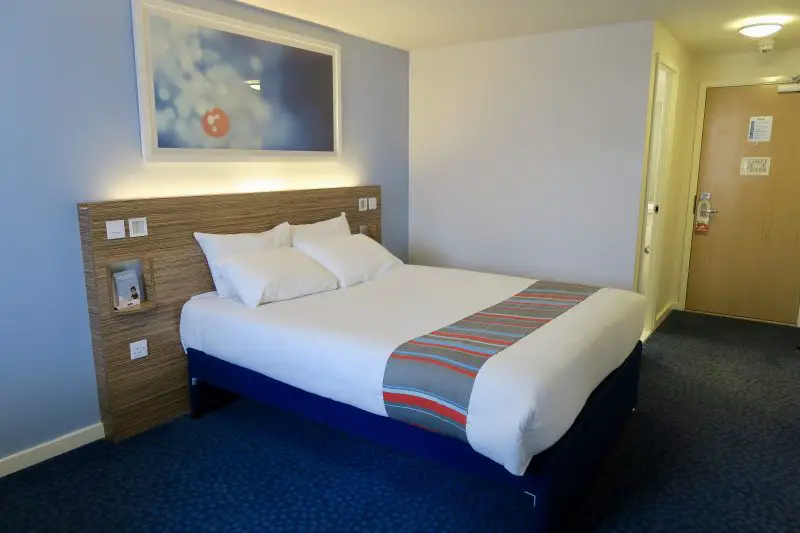 I had plenty of hangers to hang up my clothes. I appreciated the desk and chair for when I needed to express breast milk. There were plenty of plug points too.
My bed was comfortable and I had a good night's sleep.
There is WiFI at the hotel, you can have 30 minutes for free or pay £3 for 24 hours. I'm a social media junkie so I did the 24 hours. It was decent WiFI. It did drop in and out occasionally but it reconnected quickly.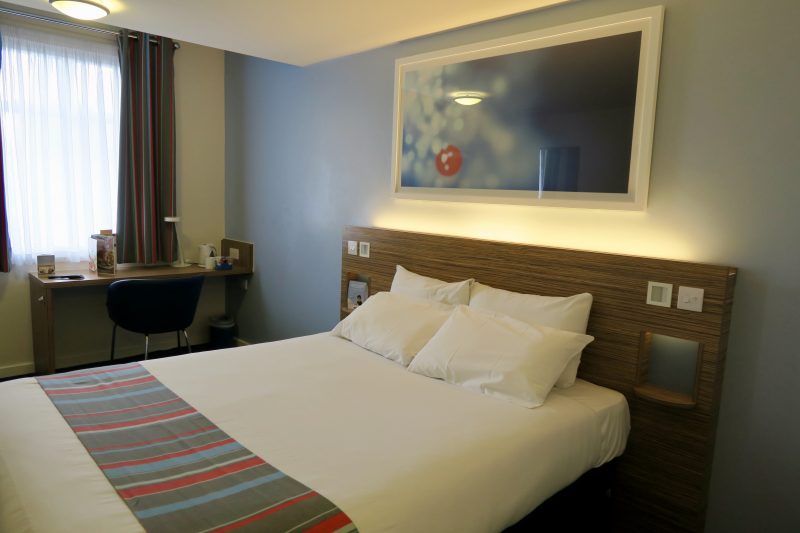 In summary
I would definitely stay at the Travelodge Manchester Piccadilly again – I think you would be hard pressed to find a better located hotel in Manchester. Travelodge Manchester Piccadilly is great all-rounder and excellent value for money.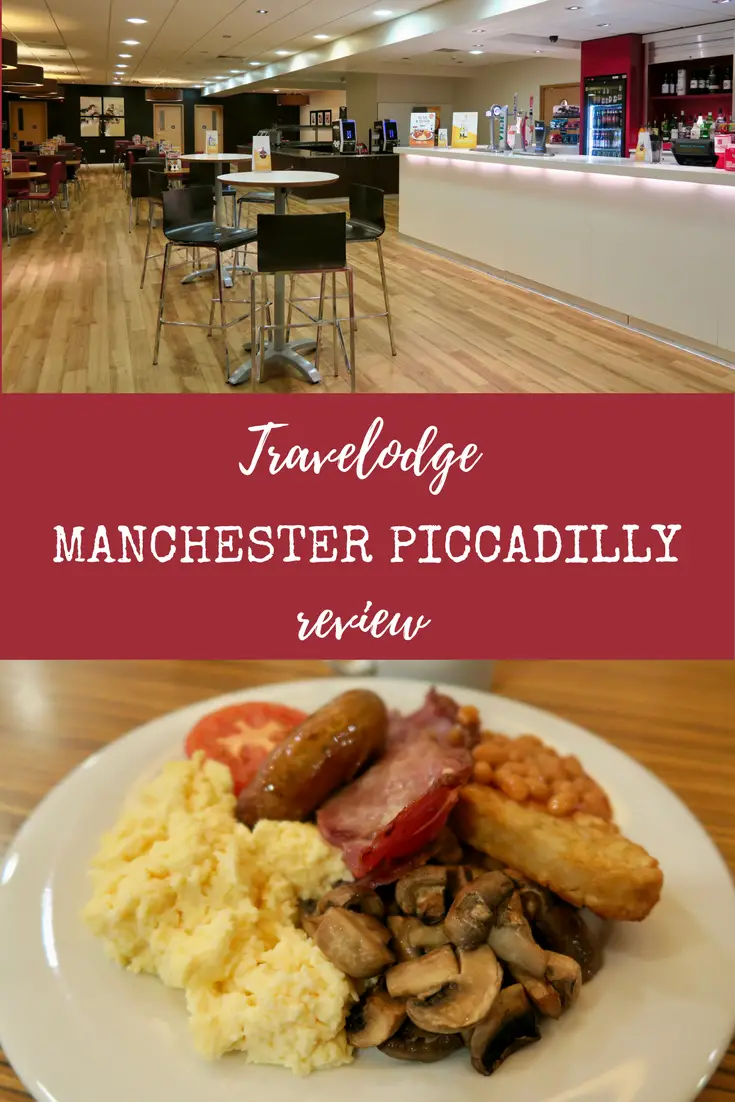 Disclaimer: Big thanks to Travelodge Manchester Piccadilly who provided me with my room for the night in exchange for this honest review.