I've heard many people rave to me about Turtle Bay in Newcastle since it opened in February 2016 but I hadn't got around to checking it out yet. We rectified this at the weekend with our first visit. Lena is in a challenging phase at restaurants at the moment (2 and wild) so we decided to have a child free date and Granny kindly watched the kids for us for a few hours.
Where is it?
Turtle Bay is a colourful Caribbean restaurant in the old Co-op building next to The Gate. It's in walking distance from both Monument, Central Station or Haymarket metros and Newcastle Bus Station. There are also lots of options nearby for parking.
The establishment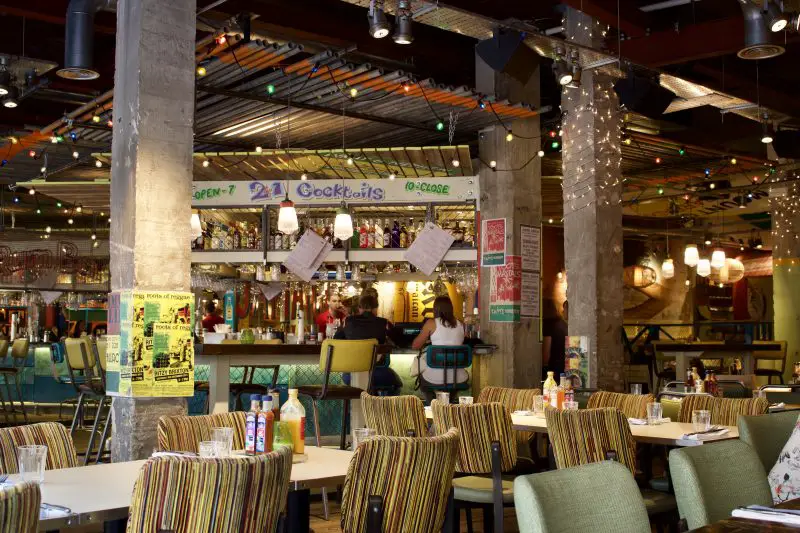 Design and vibe
On entering I thought the decor was really fun and vibrant. It felt spacious and I can imagine it's nice to sit around their 360 degree bar for early evening drinks. Like Las Iguanas and Cabana it has regular 2 4 1 cocktail offers on a lot of the time so it's a great place to stop in for drinks and bar snacks as well as a full meal out. The toilets were nicely designed and clean.
Despite it being a Sunday lunch time the decor, music and attitude of the waiters created a fun festive vibe. It reminded me a lot of Cabana next door although Turtle Bay has a Jamaican vibe while Cabana is Brazilian.
London memories
Throughout our meal I kept telling Papa Ginge how much it reminded me of my year living in East London. Where I lived had a decent sized Caribbean population – my local bar was Caribbean and I ate my first taste of Caribbean cuisine and culture there. My local market sold plantain which I never actually bought as back then I never cooked, I just went out boozing all the time. Ah to be in my 20s again.
I did try some fried plantain at Turtle bay and now have massive regret that I didn't use to purchase it from the local market where it was plentiful!
Service
I was really impressed with our service during our visit. Our waiter Johnny was charismatic, energetic and personable. I'm super indecisive (as any of you who follow me on my Instagram-stories will know as I'm forever asking you to help me make decisions). Whenever I was struggling to choose something Johnny was really patient and offered up helpful suggestions of his favourites.
I told him I was a wimp with spice but Papa Ginge loved it. Johnny offered helpful alterations like putting a spicier sauce in a jug on the side so we could both enjoy a sharing platter together. When he brought a dish later he gave me helpful warnings as to which things were the spiciest. Later he returned and asked how I was finding it. I told him that despite me not having the spicy sauce I could no longer feel my mouth. He offered to bring me some milk. I declined because I have some dignity but it was a lovely gesture.
I have no doubt that if we had taken the kids too Johnny would have been great with them. He really helped to make our visit a special one and as parents who don't get out much that was very much appreciated by us. It's waiters like that who make all the difference in a restaurant I think and he's a credit to Turtle Bay.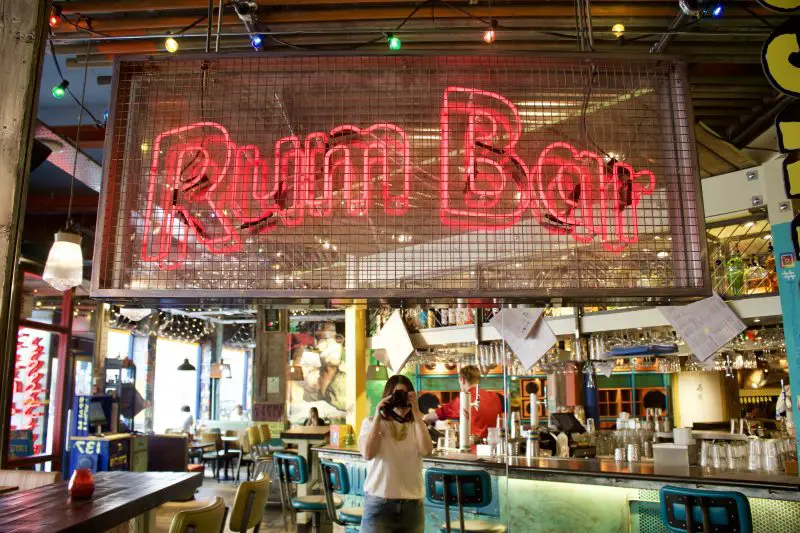 Drinks
We had booked for Sunday at 1pm and this happened to be one of the 2 4 1 cocktail times. I'm quite fussy when it comes to cocktails but I loved both the cocktails I tried. I will go back just for these cocktails and would order both of them again. The cocktails were priced £7.15 making 2 4 1 a bargain. I tried the vanilla and passion fruit mojito which I was my favourite. It contained cockspur rum, vanilla, fresh passion fruit, muddled lime & mint.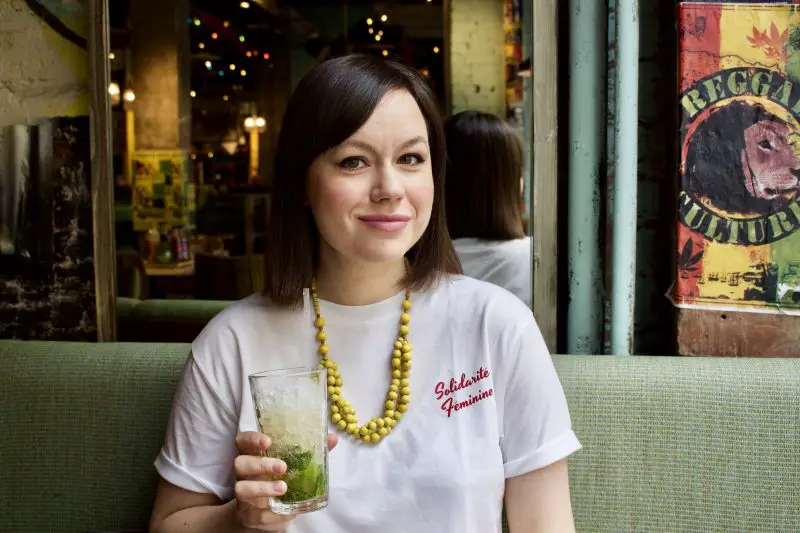 It was so refreshing and went down much too easily with just enough alcohol. Johnny convinced me to try a Markey Mojito next which was Appleton Signature Rum, green melon liqueur, fresh mint, watermelon & our ginger beer. I really enjoyed this one as well. It tasted more alcoholic than then first. They are the best cocktails I've had in a really long time.
Papa Ginge ordered the Red Stripe that they have on draught which is always a good call (£4.05). I could have easily have gone for that. A nice cold lager is the perfect accompaniment for a spicy meal.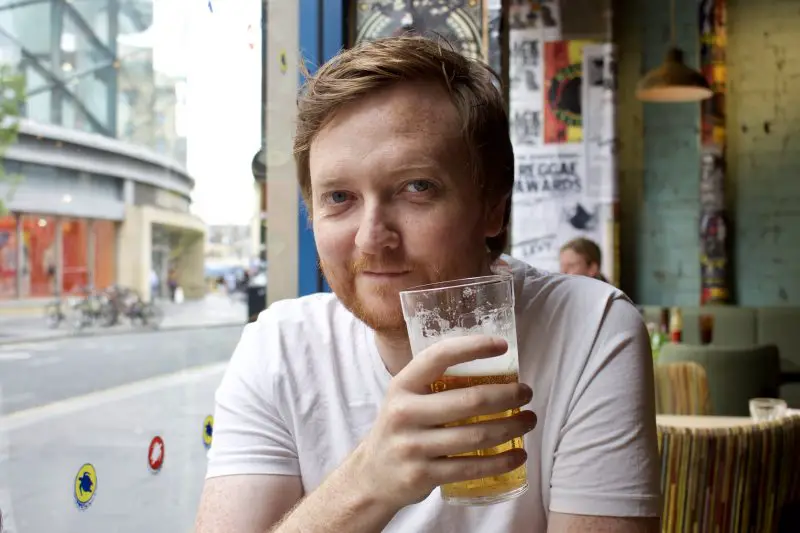 Food 
The portions at Turtle Bay are substantial. We tried three courses because we wanted to do a representative review but really I think just one course would be fine. I was pretty full after the starters!
Starters
To start we decided to try the Just Jerk sharing platter. This comprised of marinated jerk wings, glazed pork ribs, jerk beef riblets, Jamaican beef patty, sweet corn fritters, spiced popcorn, herb mayo & super green salad at £13.95. It was enormous and let us try a little bit of everything which was perfect for getting a taste of the place. If you are a spicy meat lover then it will be right up your street.
My favourites on the platter were the glazed pork ribs, the jerk wings and the spiced popcorn. As you can imagine all the meat was cooked perfectly and fell of the bone. My mouth is watering just remembering it. We got the extra jerk sauce in a jug on the side and I certainly didn't need more spice but Papa G liked it. This would be perfect to order if you were catching up with a friend over 2 4 1 cocktails and wanted some bar snacks.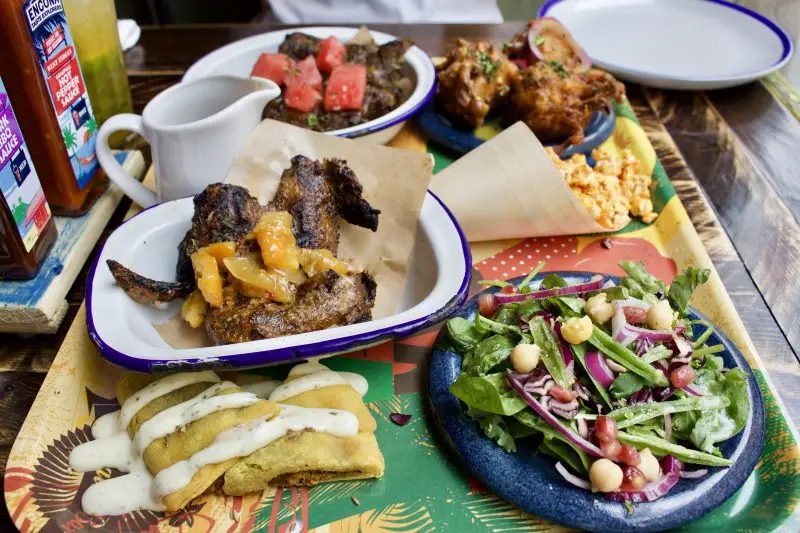 Mains
For our mains I chose the avocado, butternut squash and mango salad. This included avocado, mango, carrot and butternut squash ribbons, crispy gem, sugar snap peas, beets, shaved coconut and rocket with a citrus lime dressing. It was vegan and gluten-free and cost £7.50. I chose to add garlic & chilli Pit Prawns (also gluten-free) at £3.00 which I'm so happy I chose, they were really succulent and full of flavour.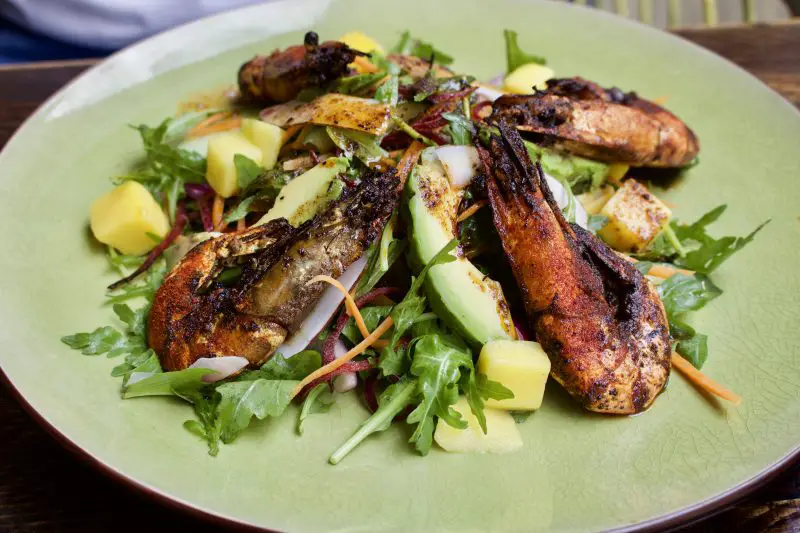 Papa Ginge chose the slow braised beef rib. This was marinated beef ribs, slow cooked and jerk pit grilled, with sweet onion chutney and green seasoning. This was served with sweet potato fries, fresh watermelon, lime and coriander chow salad and was £14.95. Papa Ginge was in his element. The beef tasted delicious and was tender and flavourful. The sweet potato fries were perfectly crispy and the watermelon was lush.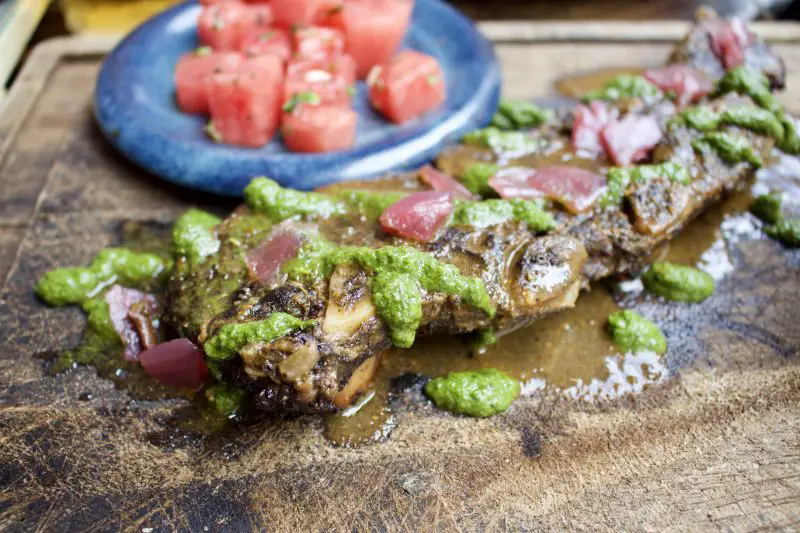 Sides
We got a side of sweet plantain at £2.80 which was so good. To be honest though we really didn't need any more sides. I bet kids would like this. If you haven't tried it, it's a cross between banana and sweet potato and tastes quite sweet.
Puddings
For our puddings we chose the banana and toffee cheesecake – a triple layered cheesecake with crispy biscuit base, creamy soft cheese, banana & toffee at £4.95. We also tried the caymanas upside down rum cake (a warm golden mellow rum cake, rum caramel & vanilla ice-cream) at £4.95. The upside down rum cake was our favourite. It was a bit like a light sticky toffee pudding, I'd totally order it again. The cheesecake was lovely but was quite rich after so much food already.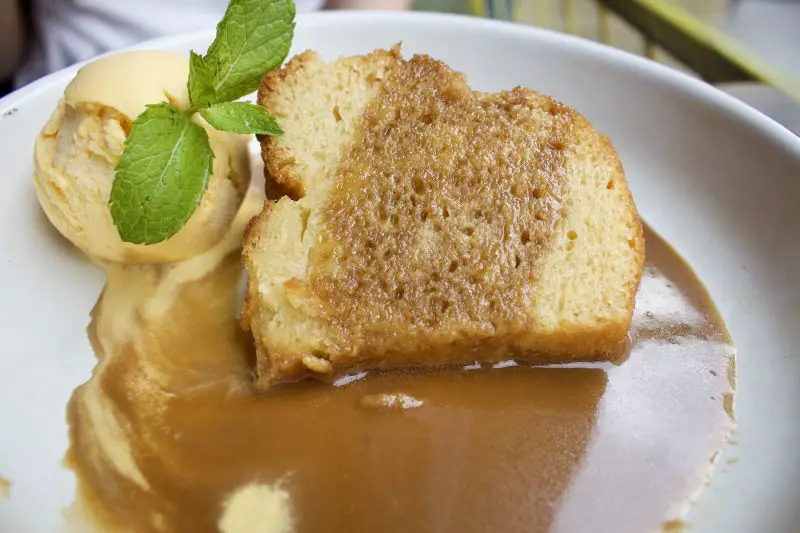 If you have dietary requirements I was impressed with the amount of vegetarian, vegan and gluten free options on offer. All of which were marked on the menu.
Value for money
The total bill was £74.50 which we felt was reasonable for how much we had. If we had just stuck to one drink each and our mains each we would have been about £36. This is quite average in similar establishments in Newcastle city centre. I felt for the quality of the food it offered good value for money.
Scores on the doors
Venue 8/10
Location 9/10
Value 7/10
Food 8/10
Drinks 9/10
Toilets 7/10
Overall – 8/10
I was impressed with Turtle Bay and can't think of anything that wasn't up to scratch to mention. I'm already planning my next visit and dreaming about those cocktails. If you are in Toon shopping, for drinks or heading to the cinema – it's perfectly located and well worth a visit.
Disclaimer: Our visit to Turtle Bay was complimentary in exchange for this honest review. I received no stipulations or restrictions from Turtle Bay over what I could write. You can read more about my disclosure policy on my about page.