If you follow me closely you will know that I'm proponent of eating organic and free range where I can. I try to eat nutritious and healthy food 70% of the time. You might see this post and think, hmmm, I'm surprised she's promoting McDonald's. Well, let me tell you, we definitely do eat McDonald's in our house. I'd go one step further than that and say McDonald's is a family favourite here. I'm a big fan of their breakfast wrap. My kids LOVE happy meals. The toys give them LIFE. My son has a happy meal once a week when his Grandad picks him up from school – they go for a treat, much to Arlo's delight.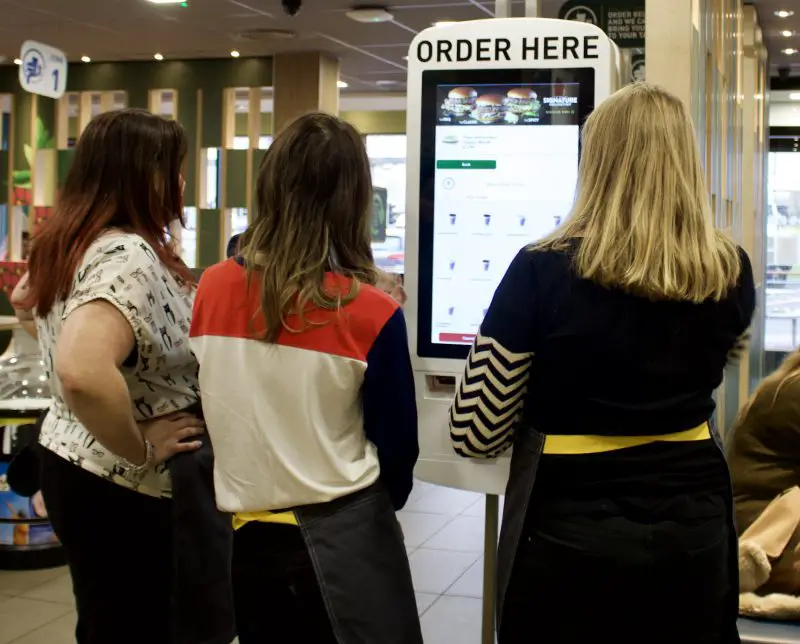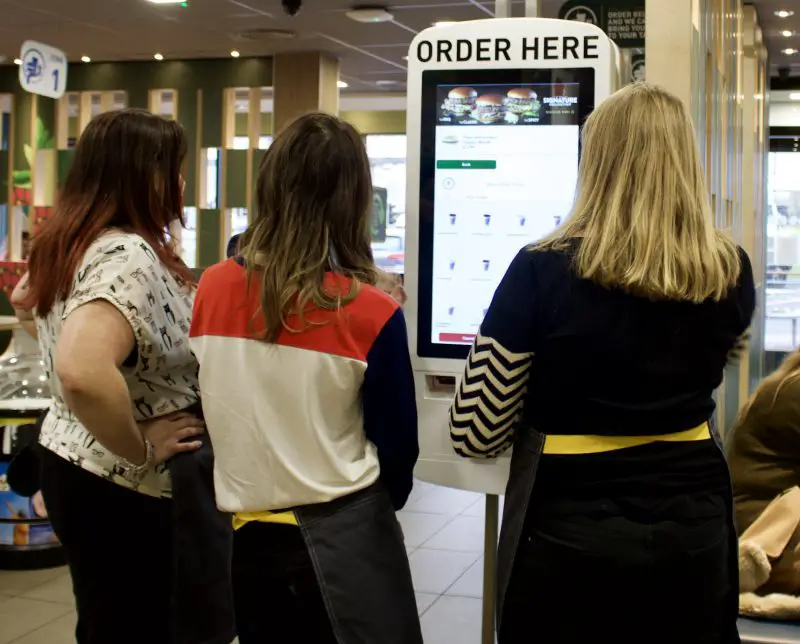 I love the convenience of McDonald's, I love that you (and more importantly your kids) know exactly what you are getting. If we get a McDonald's, I know it will be quick, simple and everyone will be happy.
So when I was invited to one of my local restaurants to see behind the scenes at McDonald's and find out more about the new restaurant upgrades I thought it was a great opportunity to find out more about this family favourite. I even got to make a Big Mac myself (and eat it). I'm not going to lie, I messed up the bun. I put it in the toaster the wrong way. I'm not cut out for the fry life.
Not only was my trip behind the scenes interesting, but it was a bit of a revelation.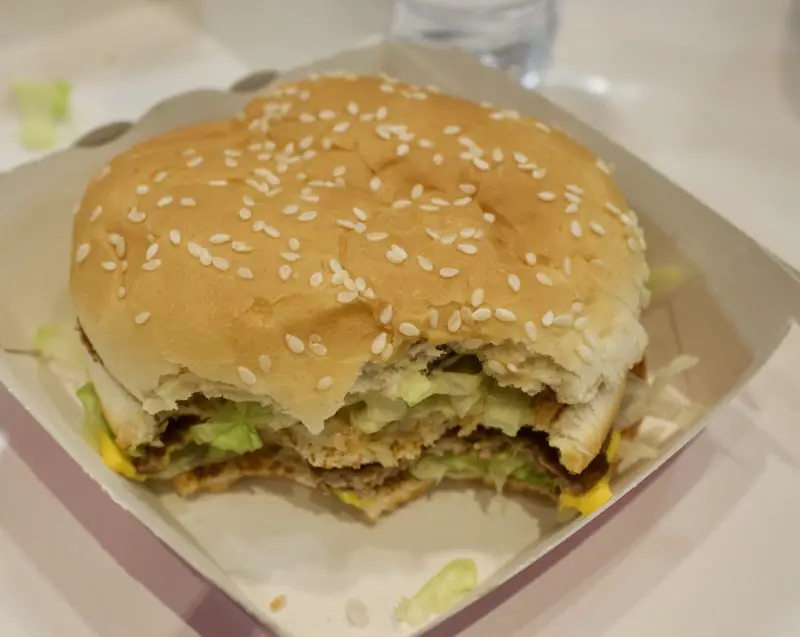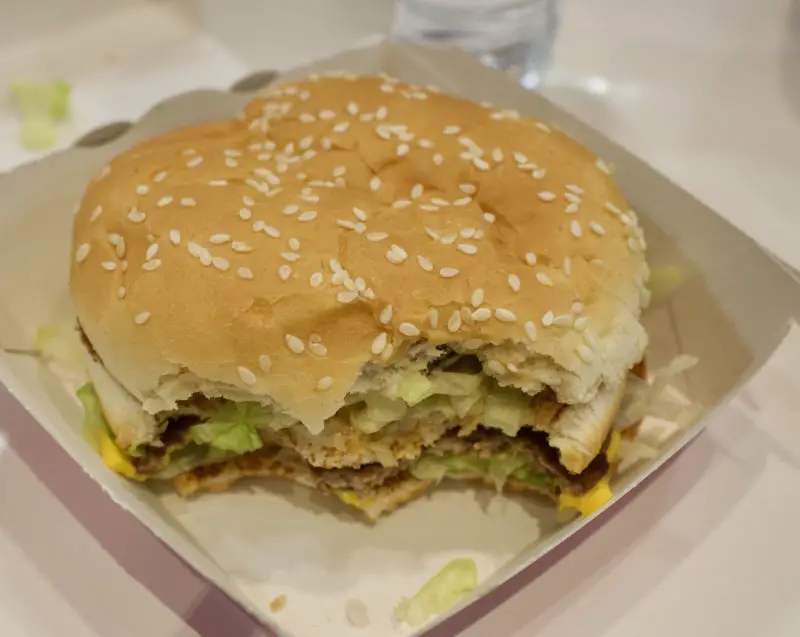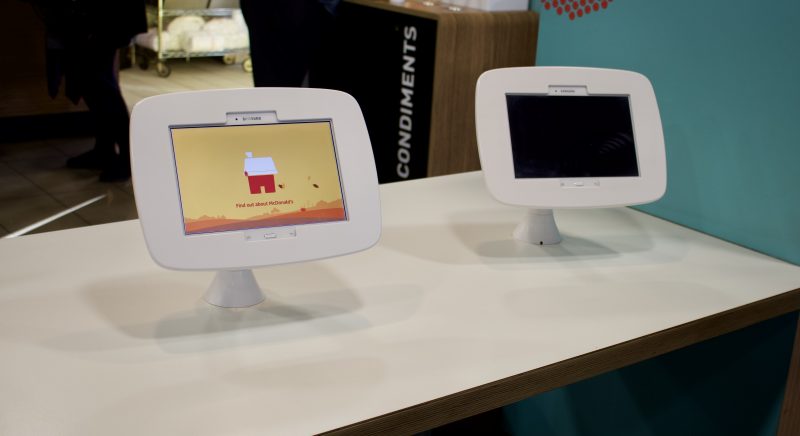 Here are 13 surprising new things that I learned that have rocked my (fast food) world…
They are so much better at sustainability than I expected. Their leftover grease is kept and used to make diesel for their trucks. So rad!
They aim, and are on track to become zero waste to landfill by 2020. They recycle and reuse everything they can and what they can't yet, they have plans to address stat.
Their new self-service screens are AWESOME! I love new tech and this is the future my friends. None of that awkward counter pressure. They let you completely customise your meal – subtracting or adding items you want to your order. Ideal for fussy kids or people with allergies (like my son). You can even press a button that makes the screen minimise down so that children, shorter people or those in wheel chairs etc can easily make their own orders.
You can get TABLE SERVICE! This is not a drill! As a mother of a 5 and 2-year-old I'm so excited about this. Often when we visit the Golden Arches it's when we are shopping, laden with bags, the kids are fussy and impatient. It can be intense. Being able to order at self check out and then have someone bring it to the table sounds like the dream. I can't wait to take them and try it out.
You'll remember McDonald's have crayons and colouring sheets for kids but the refurbished restaurants have so much more – tablets for kids to play on (pictured below), some have computers projecting interactive games on to the floors so kids can exercise and jump around. It's the perfect place to take restless kids.
McDonald's are huge local employers. In the North East alone they have over 5000 staff. Wow!
The restaurant I visited, Silverlink, is the busiest drive-thru restaurant in the North East.
Even though McDonald's is huge with 54,000 restaurants worldwide, there can be a real family ethos in their franchised restaurants. We spoke to Bill, who is a franchisee of 7 McDonald's restaurants in the North East. His children work with him, his daughter is about to become a franchisee of her own restaurant in Gosforth. Simon, the manager of the Silverlink store we were in had worked for Bill for 26 years. Bill had even put him through his degree. Bill employs over 600 staff across his 7 restaurants. They seemed like really lovely people who genuinely cared about one another and took pride in their team and what they do. 70% of the UK McDonald's are franchises.
Everything is automated and computerised. Even the grills detect the thickness of the meat and auto-calculate how long to cook the burger. There is no margin of error. The system is perfectly synchronised.
Not only do they have computer systems that use historical information to predict exactly how many orders will come in and for what but the store manager also spends time using local topical knowledge to make sure the store has as little wastage as possible. For example, Simon (the Silverlink manager) makes a note of popular films and times, football games, the Next sales etc and makes predictions to ensure that they have exactly the right amount of products required to meet their customers' needs.
After 20 minutes, any burgers that have been cooked and are waiting are thrown out. This hardly happens as they predict customers' requirements so well.
Every 20 minutes an alarm sounds and all staff must go wash their hands thoroughly.
McDonald's only use organic milk in their teas and coffees, Happy Meal milk bottles and porridge. All the eggs are free range. All the meat is breast or flank. I really do not have any issues with their quality or quality control after seeing it in the flesh.
After learning more, I can say I'm even more of a McDonald's fan than I was before. I have absolutely no hesitation in taking my family and am looking forward to stopping in and using the new self-service screens and table service on our next family outing.
Disclaimer: This post was sponsored by McDonald's. I received no guidance on what I should or shouldn't write. For my full disclosure policy please see my about page.