Those of you who have read my reusable menstrual care blog post will know that where we can, we try to do our bit for the environment. We are in a huge climate emergency and (whilst 100 companies have been the source of more than 70% of the world's greenhouse gas emissions since 1988) we should all be trying to do what we can to reduce our impact on the environment (especially when it comes to putting pressure on those said companies). For a while now, Papa Ginge and I have been discussing getting a hybrid car or going fully electric. Our current Ford Focus (diesel) will finally be paid off in May so we are starting to really look into it. Go Ultra Low North East asked me if we would help promote their mission and I thought it was the perfect opportunity to find out more about going electric and draw attention to a worthwhile campaign. Last weekend, we took the Audi e-tron for a test drive for a few days to see what electric cars are really capable of, and importantly, whether they are for us.
What is Go Ultra Low North East?
The Go Ultra Low NE programme is designed to raise awareness of ultra-low emission vehicles in North East England. As part of the programme, the #WhyNot campaign has been created to help motorists across the North East region understand the benefits, cost savings and capabilities of the wide range of electric vehicles (EVs) on the market, asking the question #WhyNot make the switch to an ultra-low emission vehicle?
Wearside Audi – arrange a test drive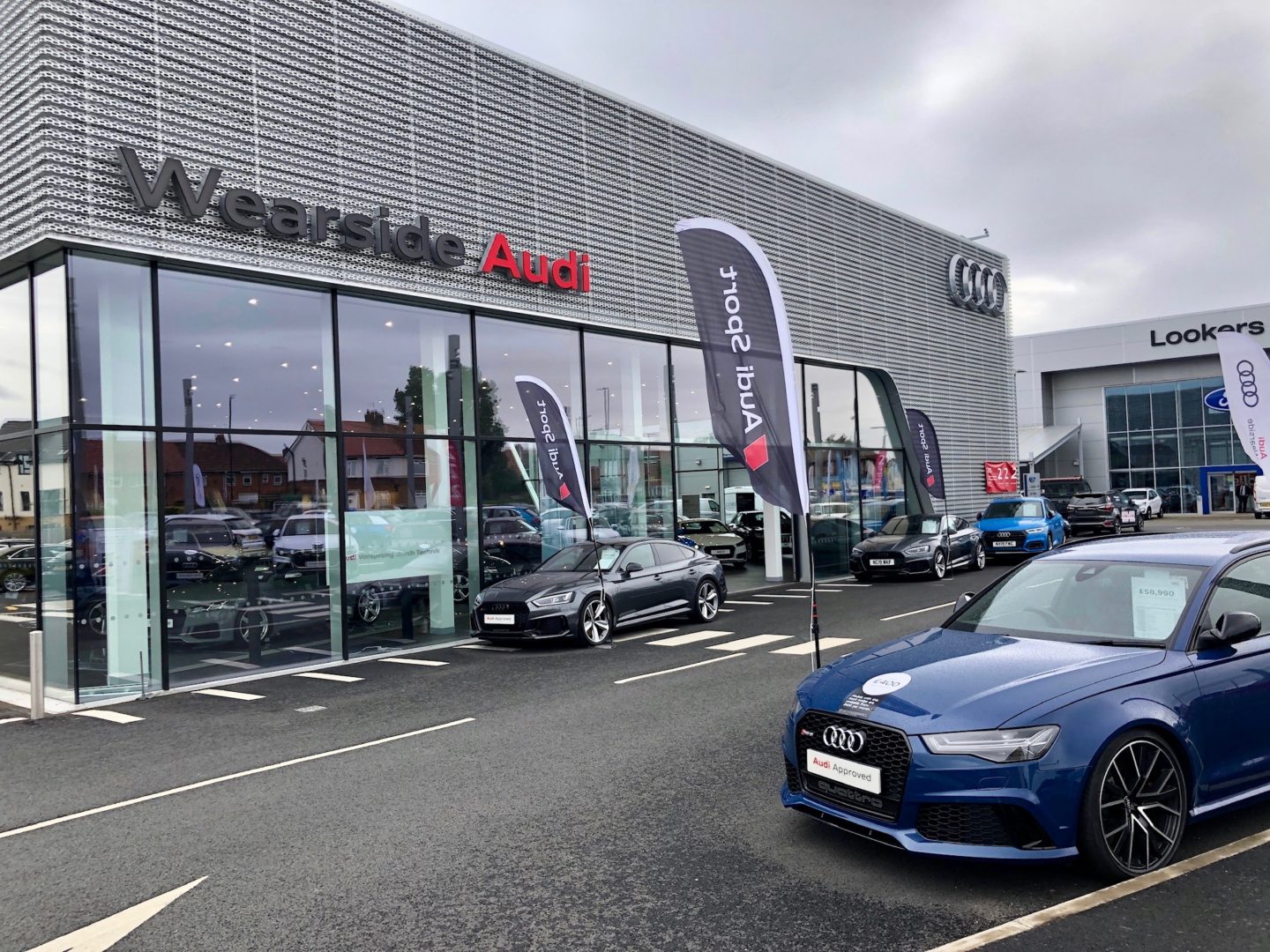 Big thanks to Wearside Audi in Sunderland who arranged a test drive of the Audi e-tron for us. They told me that anyone can go to test drive their cars for free. A surgeon had the Audi e-tron for 3 days before we collected it so if you are thinking of moving to an electric car then why not pop down and try one out yourself.
Wearside Audi is the biggest car dealership I've ever been in, it was huge. They have tonnes of parking, and even an overflow car park on the roof with room for 90 more cars so leaving our car there while we took the Audi e-tron for a test drive was no problem at all.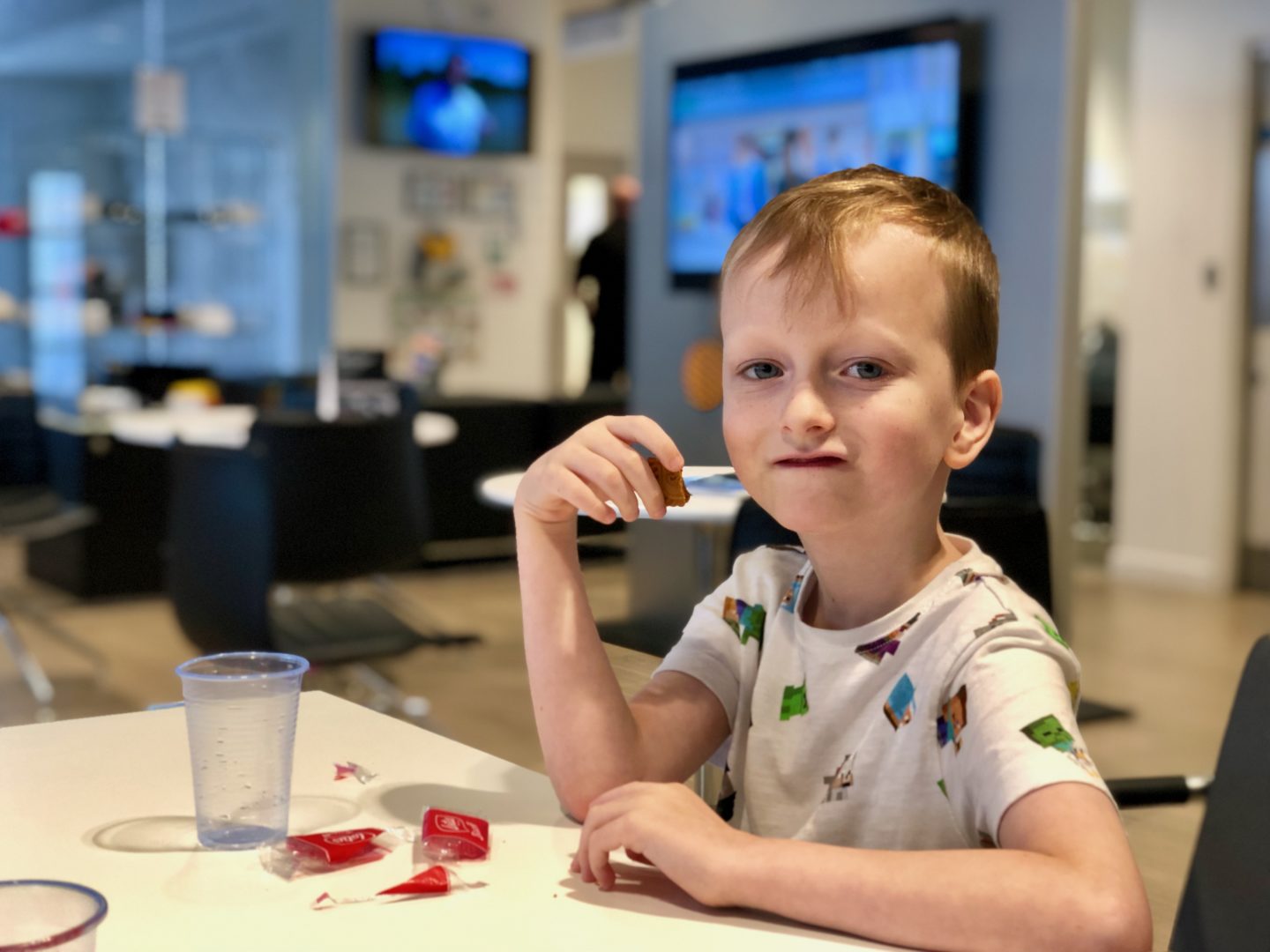 For those with kids they have plenty of stuff to occupy children, they even have a mascot with all the colouring merch and toys etc to go along with it. They are about to reintroduce building bricks and a computer with games and more so if you need to take your kids it's not a problem. They also have a great range of teas and coffees, a fridge with pop in it and some biccies. It was my favourite car dealership I've ever been in.
Sorting the test drive was no problem at all, so quick and easy. Chris, the Sales Manager simply took note of our driving licenses on his tablet and then gave us a full tutorial on the car which was easy to understand and very helpful (even for someone very unpractical like me). Then we were on our way for a weekend of fun! I wouldn't hesitate in arranging another test drive with Wearside Audi and we plan to return soon to test drive an EV in our price range.
The Audi e-tron
The Audi e-tron is the most-advanced Audi yet! It is a fully electric, 5-door SUV with lane departure warning, Pre-sense Front and Basic, and a rear-view camera as standard. Now I'll be the first to admit that we couldn't afford this car. I wish we could. But I wanted to go to the top end of the electric car market to really test out what is possible and what the future holds. I wanted to know if some of the frequent criticisms of electric cars are because people tend to try/buy cheaper models on the market. Also, Papa Ginge was frothing at the bit to drive it. The Audi e-tron starts at £71.560 and we had a souped-up version that was around £80k. I was nervous to drive it, let me tell you. Our car now seems like trash in comparison. This may have been a mistake!
It's a really sexy car. I loved that the seat itself had little holes that blew out cold air on a hot day or warm on a cold day. I loved the integrated sat nav that showed a really clear aerial view of where you were at all times both on the driver's view and the middle panel. I liked that it was fully integrated with Apple functionality. It had a Bang and Olufsen sound system that sounded so great for a music lover like me. Even the kids had their own air con and speakers in the back. The boot is absolutely huge, great for a family. Everyone had so much more space in this. It was quite high for getting in and out of if you are short like me or if anyone in your family has mobility issues. We really loved it though and just wish we could afford it. I think its the nicest car I've ever driven.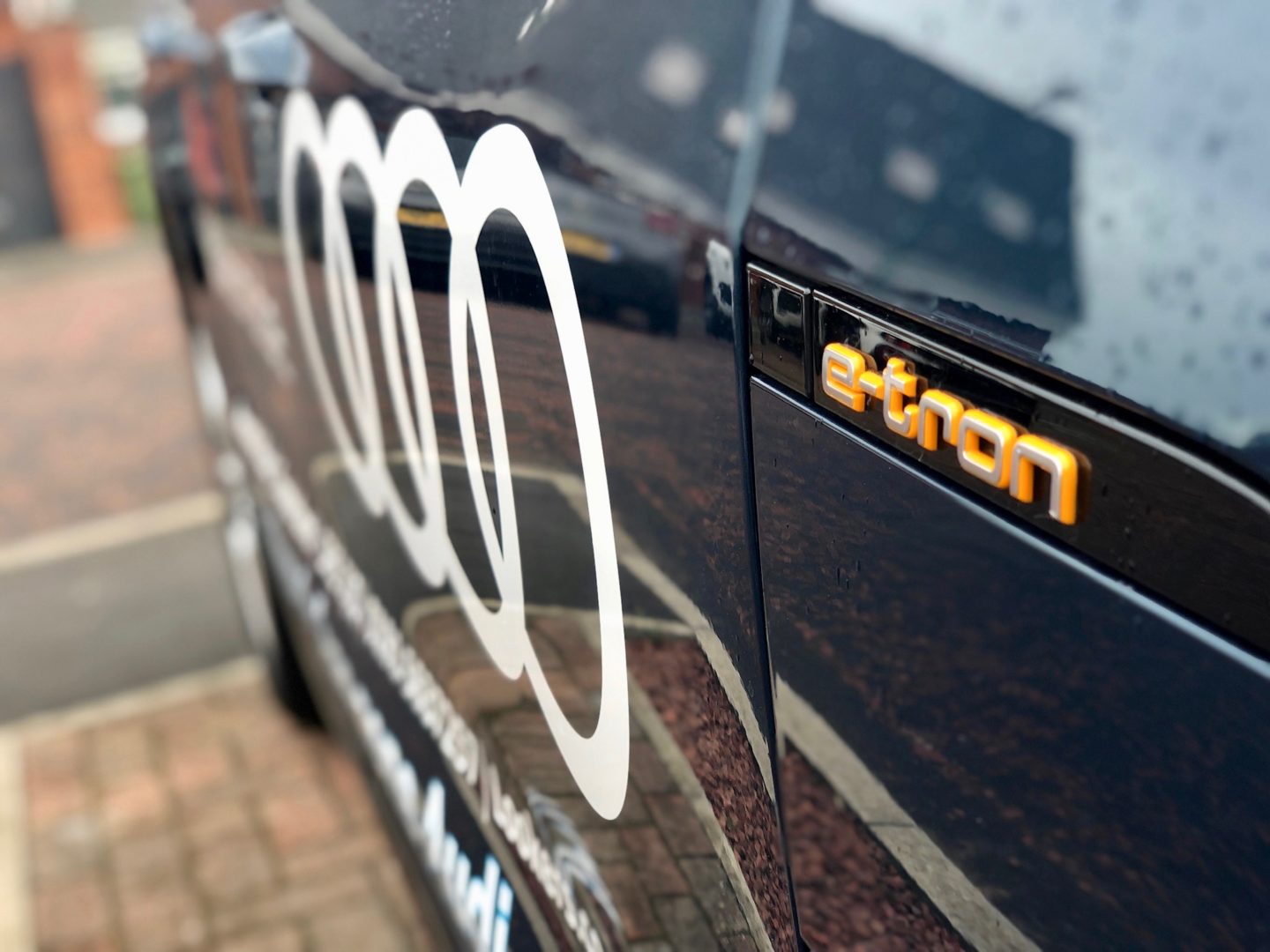 What were my preconceptions about electric vehicles going in?
My preconceptions about driving an electric car were it would be very quiet, not very powerful and you would have to stop to charge it every 30 miles or so and it would take ages to charge. I thought you would need a charger fitted to your garage for charging them. I didn't realise car manufacturers were making their top range cars electric.
Myth-busting
So the car wasn't just quiet, it was silent which was unusual to get used to but we prefered it once we were used to it. I'm laughing at myself now that I expected it not to be powerful, I nearly got whiplash the first time Papa Ginge accelerated. I don't think I've been in a car that was that powerful. I was so surprised to learn that the car had a range of almost 250 miles. We rarely drive more than that so that busted my preconception that they couldn't go far without a charge. I was surprised by how fast they charged but more on that below.
Recharging an electric car
Experts forecast that 60% of charging will take place at home, meaning those who travel short distances may never need to use a public charging station, then 30% at work and the remaining 10% at public charging stations.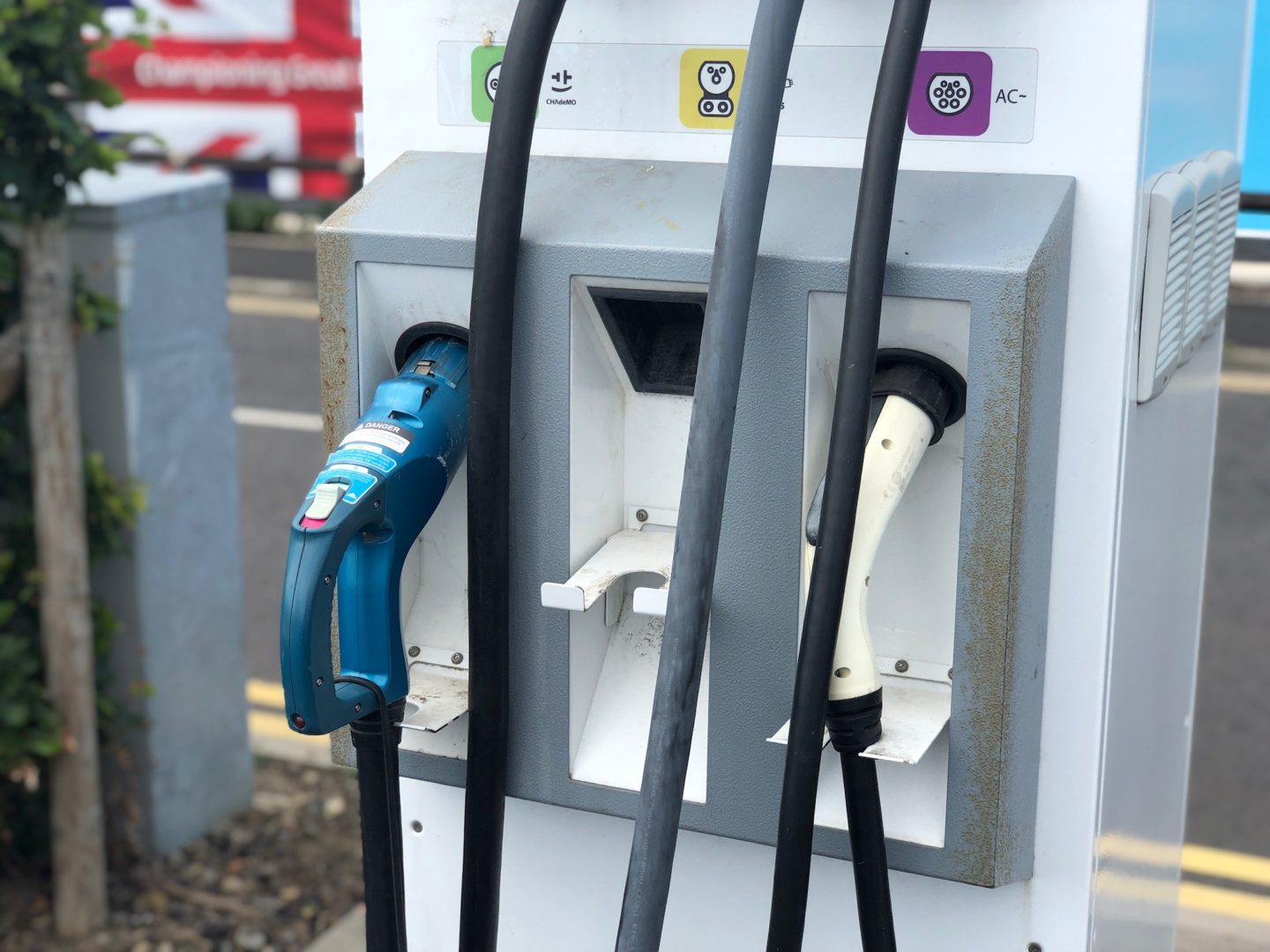 If an EV is going to be charged at home every night it's best to install a wall box with its own separate circuit which will enable a full night of uninterrupted current. Charging overnight also means you could benefit from cheaper night-time electricity rates. The average overnight electricity rate in the UK is 14p per kWh, which you can travel for around 2-3p per mile*, compared to 15p per mile on an average diesel car.
If you don't have a wall box installed, and, after consulting an electrician, it may also be possible for you to charge using a 230-volt 3-pin household socket and the e-tron Charging system compact. (It's important that you consult an electrician before plugging into a domestic socket for the first time). However, charging time will be very slow and not as efficient as having a home wall box. We worked out what it would cost us personally to charge from a normal socket in our house and a 250 mile charge would cost £13 that way, so still cheaper than petrol/diesel.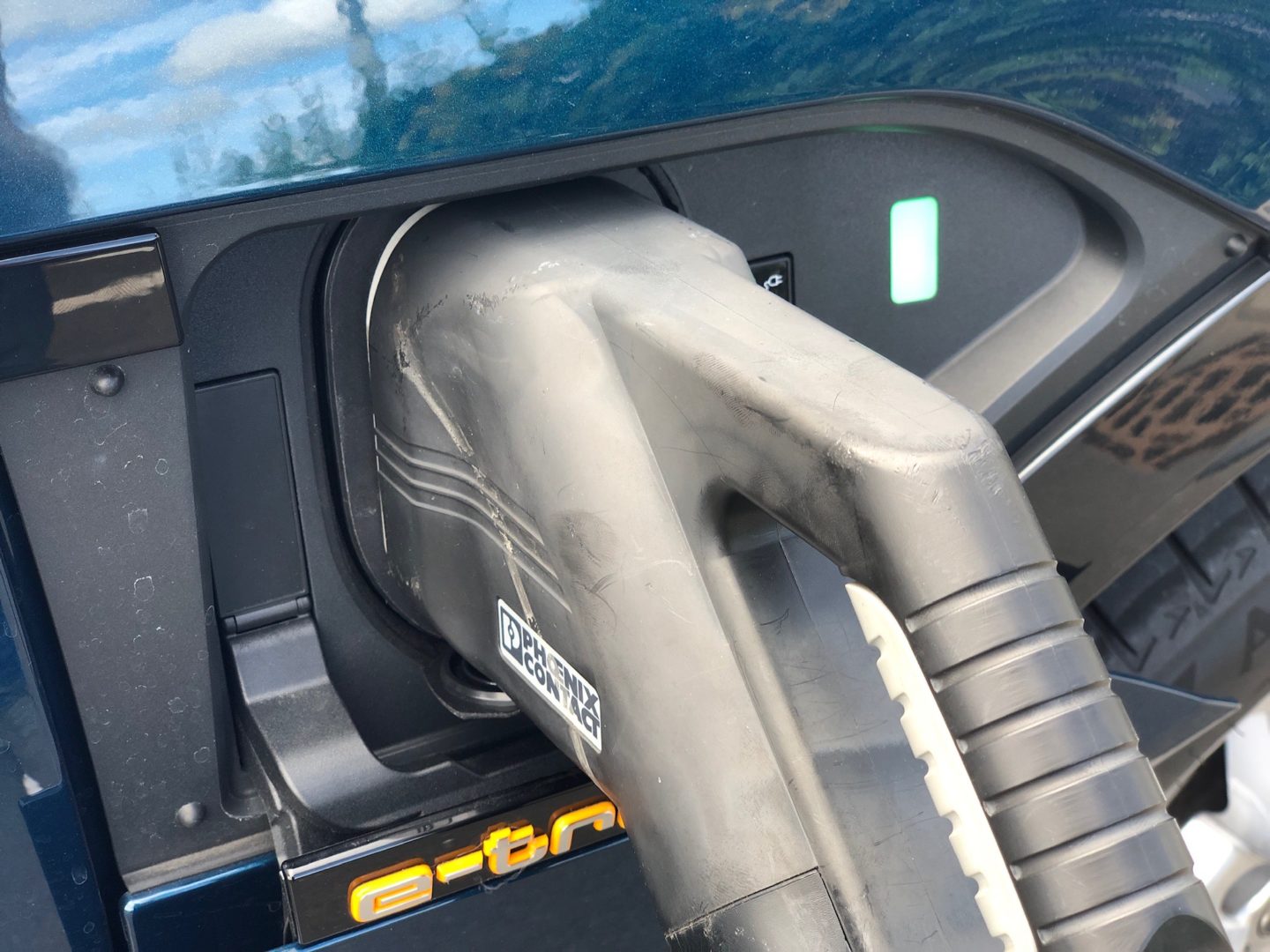 Like a mobile phone, charging is quickest up to 20%. Once it passes 80% it slows to protect the battery's longevity. And also like a mobile phone, it just takes a mindset shift to just get used to charging your car whenever you stop using it to always keep it charged.
There are also now wireless charging pads that you can have built into your drive so you simply drive on it and then charge your car wirelessly. The future is going to be so cool.
Grants towards installing a home wallbox for charging electric cars
The Office for Low Emission Vehicles (OLEV) has introduced an scheme that makes installing an at-home charging station a lot more affordable. With the Electric Vehicle Homecharge Scheme (EVHS) you could receive a £500 grant as long as you meet some set (reasonable) criteria. In addition, some local authorities offer the On-Street Residential Chargepoint Scheme (ORCS) which provides funding towards the cost of installing on-street charging points.
How long did the Audi e-tron take to charge?
The e- tron is capable of charging at up to 11kW AC and at 150kW DC; at 11kW the e-tron can be fully charged in 8.9 hours and if using 150kW DC charging stations, you'll be able to charge the e-tron to 80% in under 30 minutes and to 100% within 50 minutes. See how those myths just fall away when you see what the future potential is?!
Our weekend
My good friend Samantha over at North East Family Fun recently took the Audi e-tron through its paces on a massive coastal adventure so I thought I would showcase the car on a regular weekend in the North East to give you a different perspective of how an electric car might fit into your everyday life.
We picked the car up from Sunderland and then drove it to Gateshead where Papa Ginge dropped me at a Metro station so I could jump on a train and head to Newcastle. I met up with some Punky Mom pals we popped to Stack for lunch where I had some sushi and cider.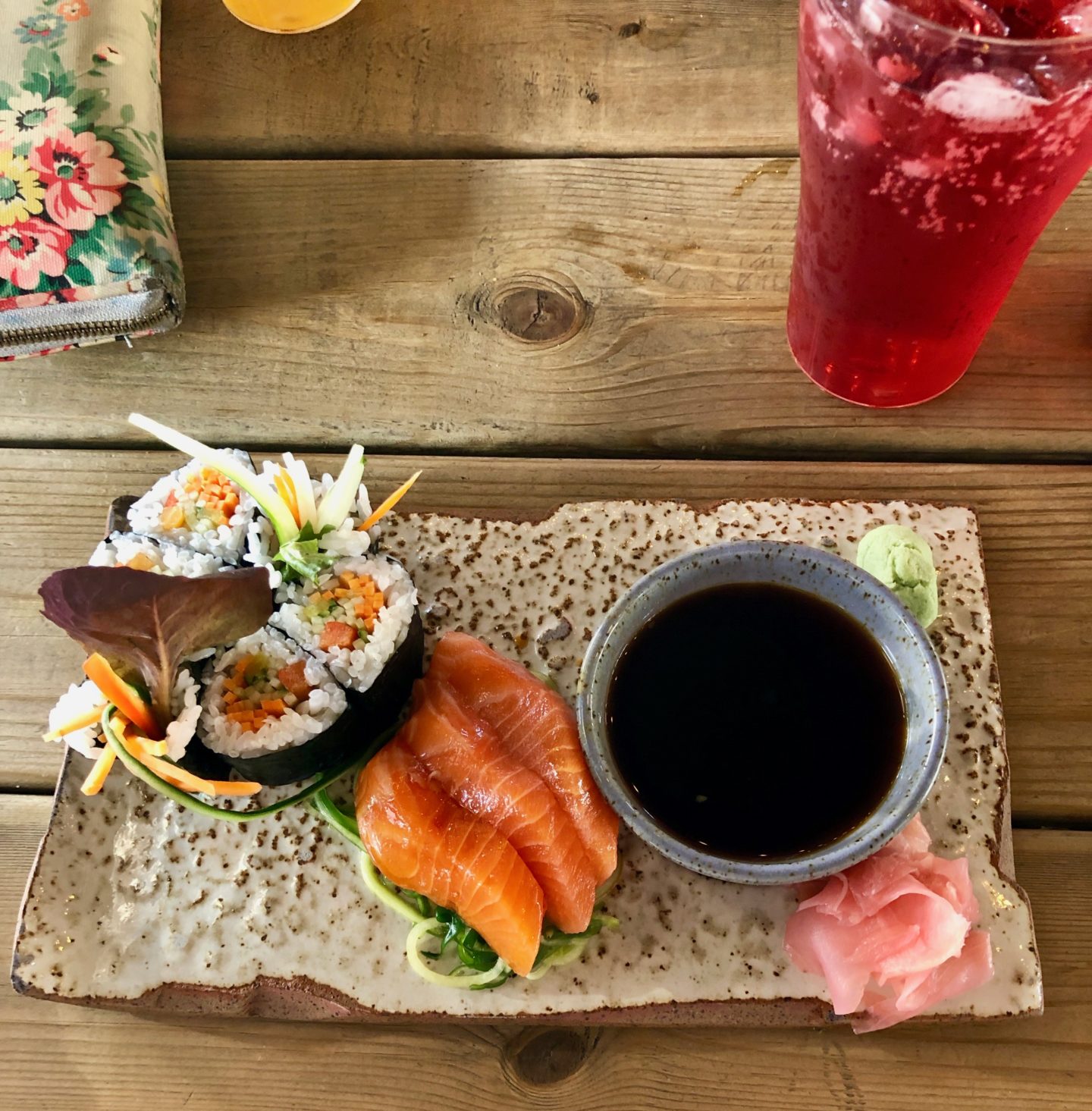 Meanwhile, Papa Ginge took the car back to our home town in South Tyneside and got the kids ready and took them back over to Gateshead to visit their Granny where they would be staying overnight. Papa Ginge and I had a rare night off to go to his brother's house to do a wine tasting party that his dad had won at a charity night.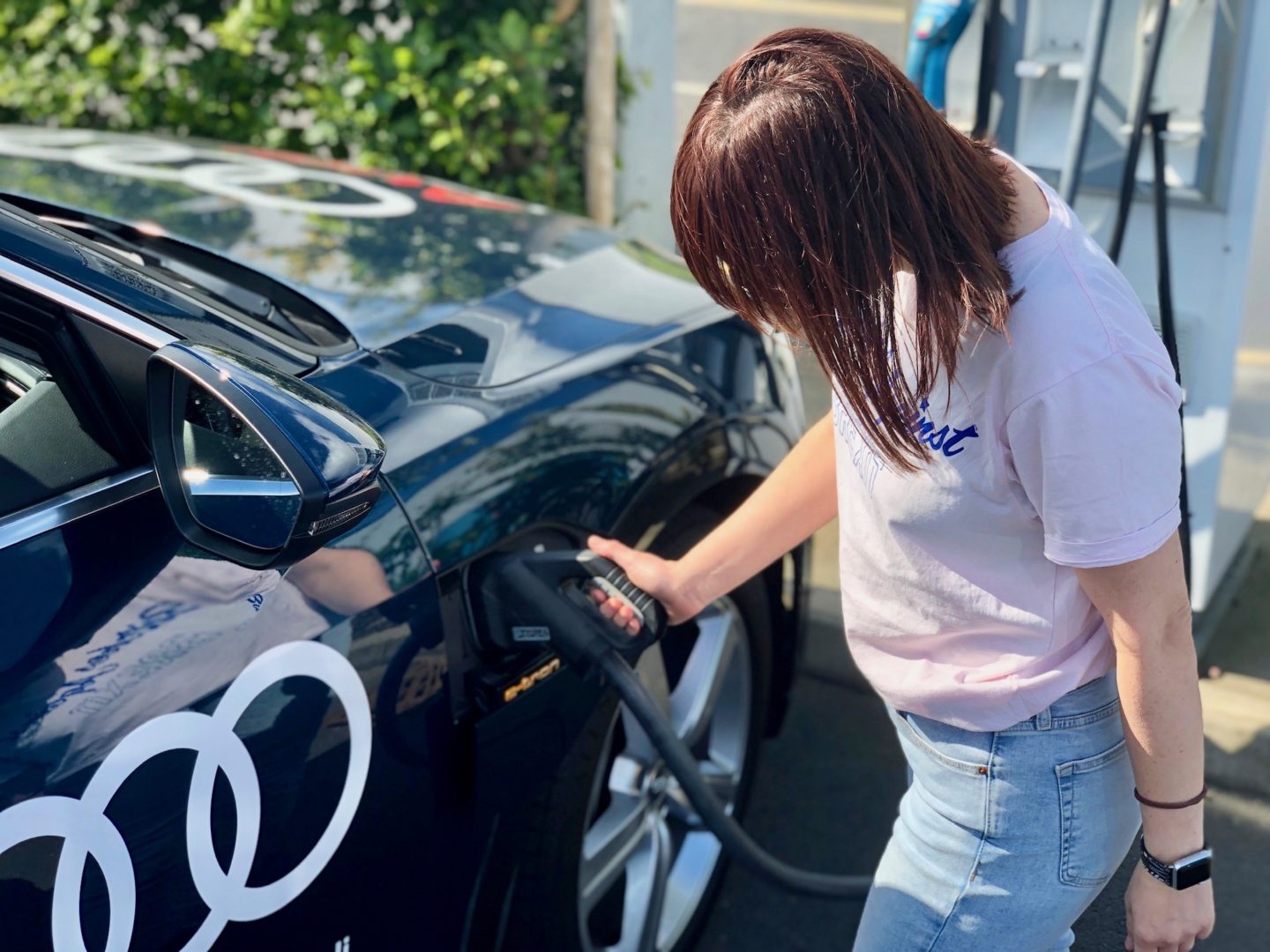 After dropping the kids off at his mam's, Papa Ginge popped back to our home town in South Tyneside where I met up with him so we could pop to the supermarket for nibbles for the wine tasting party. We popped the car on charge at the free changing point at the supermarket. Papa Ginge had no problem with doing this at all. When we arrived it was 14.19 and the car was at 60 miles. We used a free charging point (CYC rapid charger 50kw) and when we returned at 15.33 the car was charged to 205 miles.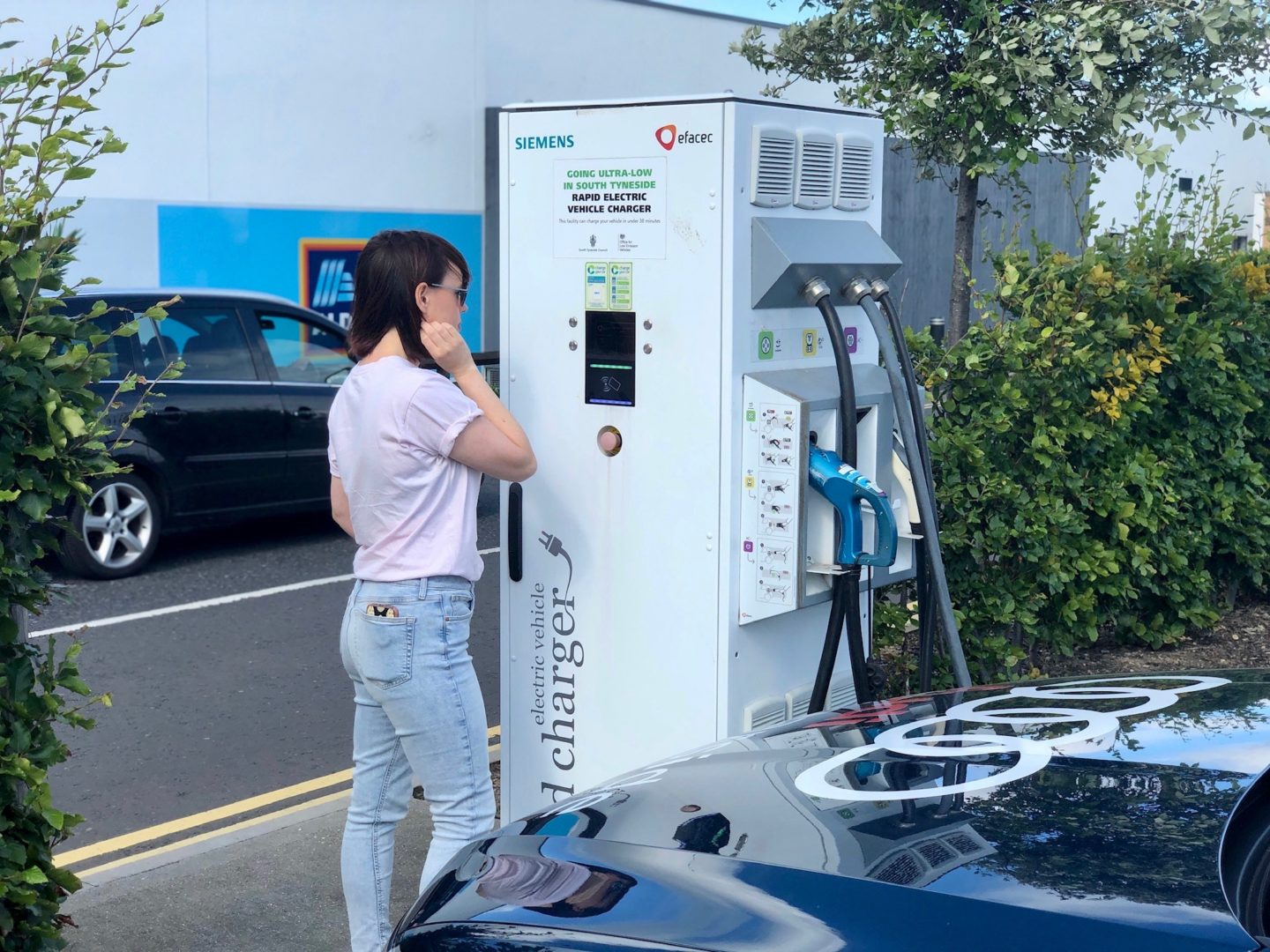 Afterwards, we popped home and watched the end of Alita: Battle Angel which we had to stop the previous night because it was getting late. We recently bought a jazzy new TV so are trying to watch lots of 4K stuff on it and this film delivered. It's a canny little film, I give it 7/10 and would recommend if you like an action movie with a good plotline. You can buy via an Amazon affiliate link below:
I was tired after my cider and because there were no children in the house, I decided to treat myself to the mother of all luxuries, an afternoon nap. It was immense, I can't remember the last time I did it but it was just what I needed! Then we got ready and went to Papa Ginge's brother's house for a night that involved too much wine. The wine seller told me his wine didn't give hangovers because it has no chemicals or additives. I can confirm he lied and I'll be suing (JK). I felt like crap all Sunday!
On Sunday after some much-needed bacon, we headed back over to Gateshead to pick up the kids and took them to Intu Metro Centre. It was the last weekend before back to school and we had some errands to run.
I had some clothes to return to shops. We returned some of Arlo's shoes to Clarks as they measured him 3 weeks ago and he's 1.5 sizes bigger now so they issued a full refund on those, despite them being heavily worn. My top tip is always go back to Clarks if that happens as they'll generally do something.
My Instagram Story watchers will know I've been hunting all summer for boys school trousers (affiliate link to the ones we bought) that aren't coated in Teflon. I finally discovered that M&S don't have any PFOAs in any of their products anymore which is really progressive and I'll be buying more clothes from there in the future. I also got some new cropped sports leggings (affiliate link) (below) as I'm planning on running my school runs once Lena starts school this week.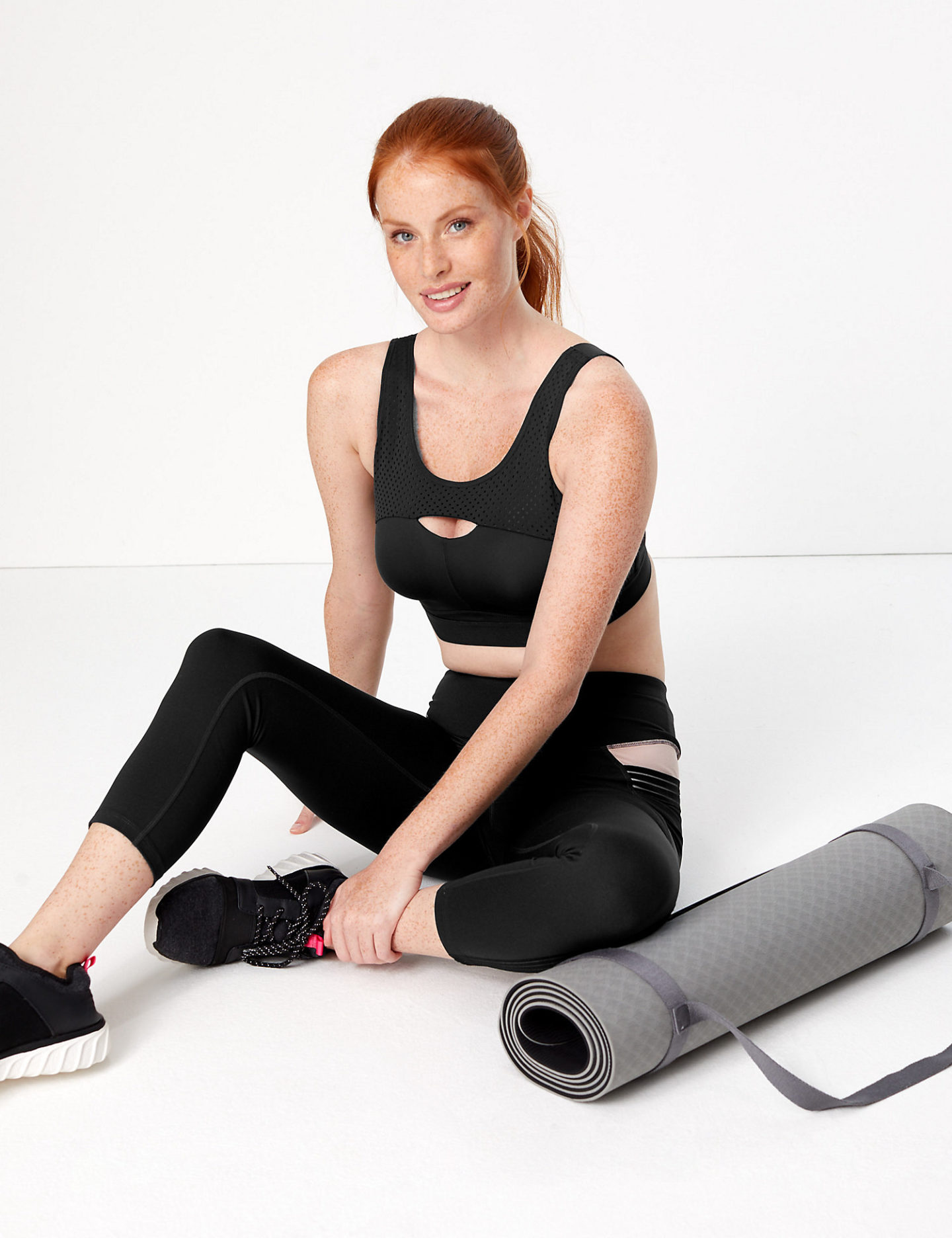 Using the electric charging point meant we got a bay right at the front of the car park. This was free as we had joined the Polar Plus Network prior to the test drive (which is £7.95 a month, but you currently get 3 months free) but everywhere else we visited was free. You can also see when some of the chargers are in use on the Polar Plus Network app.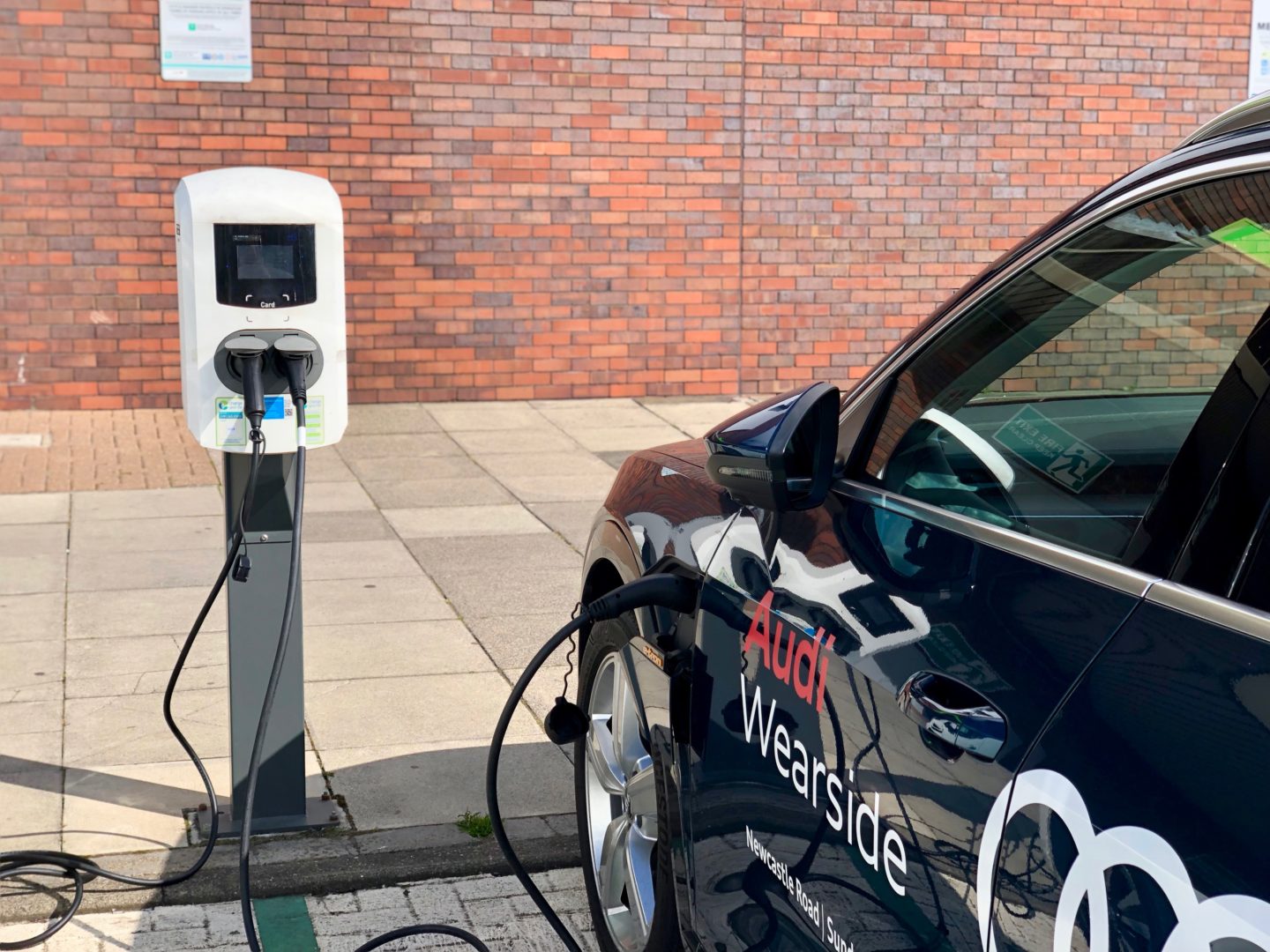 With the money we had saved on fuel (we didn't spend a penny on fuel all weekend) we decided to treat the kids to lunch at Pizza Express. We often go there as we are both on the o2 network and they usually have a main for £5 deal and both the kids like their menu.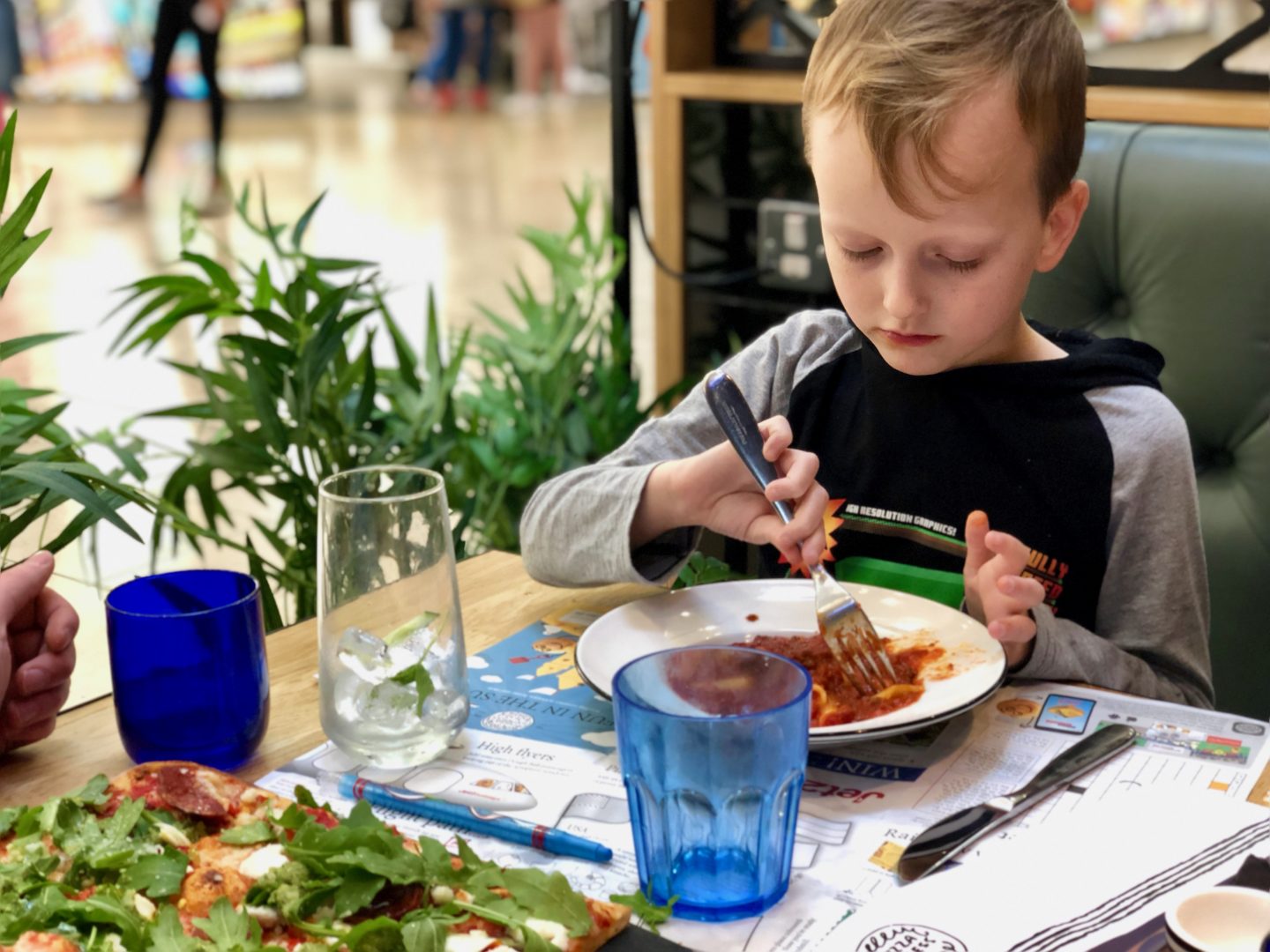 This weekend, the offer was two mains for £10. Papa Ginge got a calabrese (which he paid £1.95 extra for) and I ordered a margarita as it's Lena's favourite and I wasn't that hungry (hangover) so we shared. She ate 4 pieces out of the 6 and she's tiny (4th centile for a 4-year-old)! Arlo ordered off the kids menu so the kids shared his dough balls with hummus, I ate their side salad and then he had spag bol for his main. We all drank water except Papa Ginge who got an apple and elderflower drink. Our bill came to just over £20.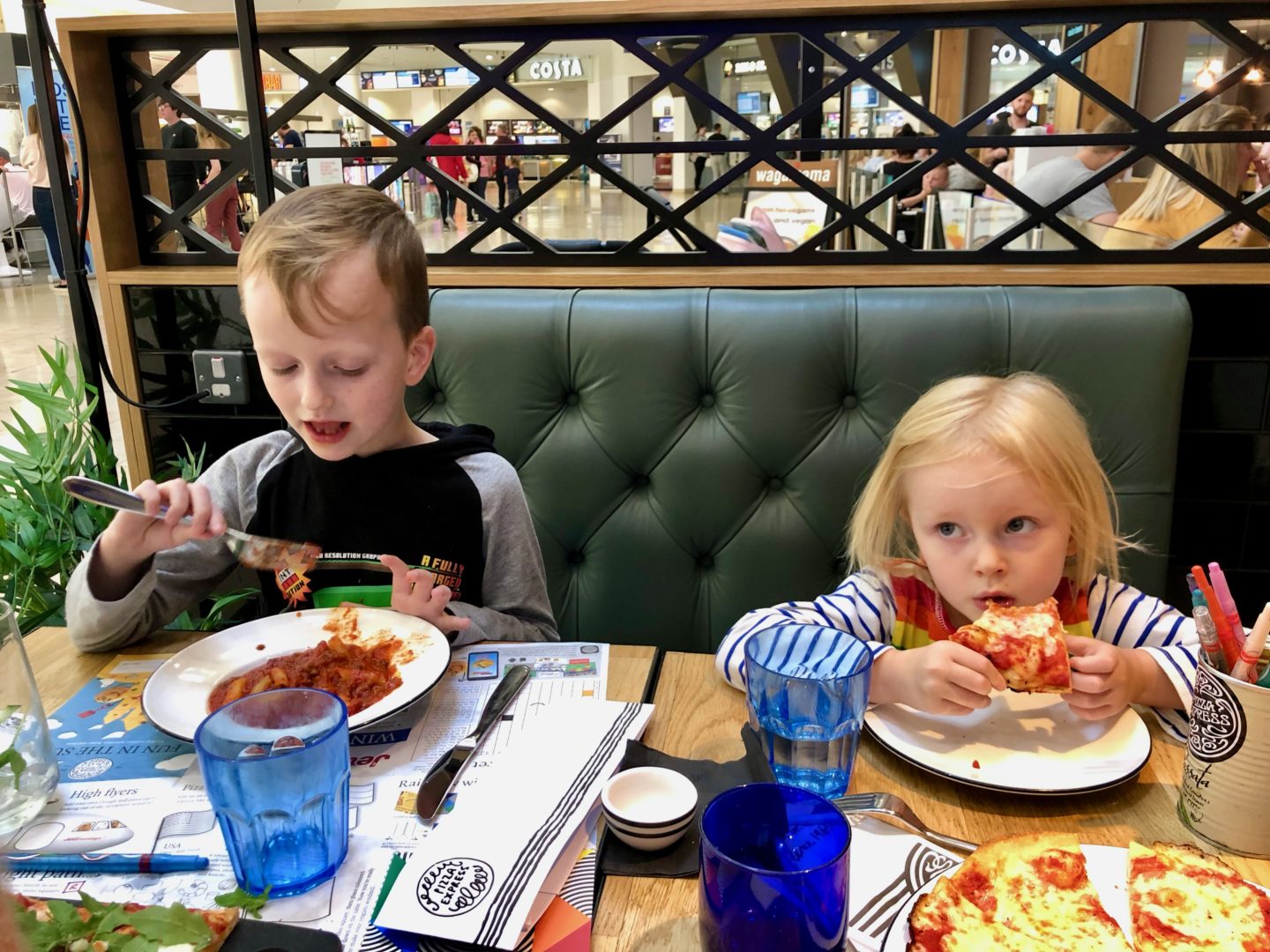 Afterwards, we took the kids for one last school holidays treat and went to see Lion King at the Odeon. The film is almost exactly the same as the original but just live-action instead of animated but we enjoyed it and I especially enjoyed getting to sit down in a dark room for a while to nurse my hangover in relative peace.
Before we left, we found our first Elmer from the Great North Elmer Parade which is in the food quarter (and gives you a kids eat free code for Nandos nearby if you update the app).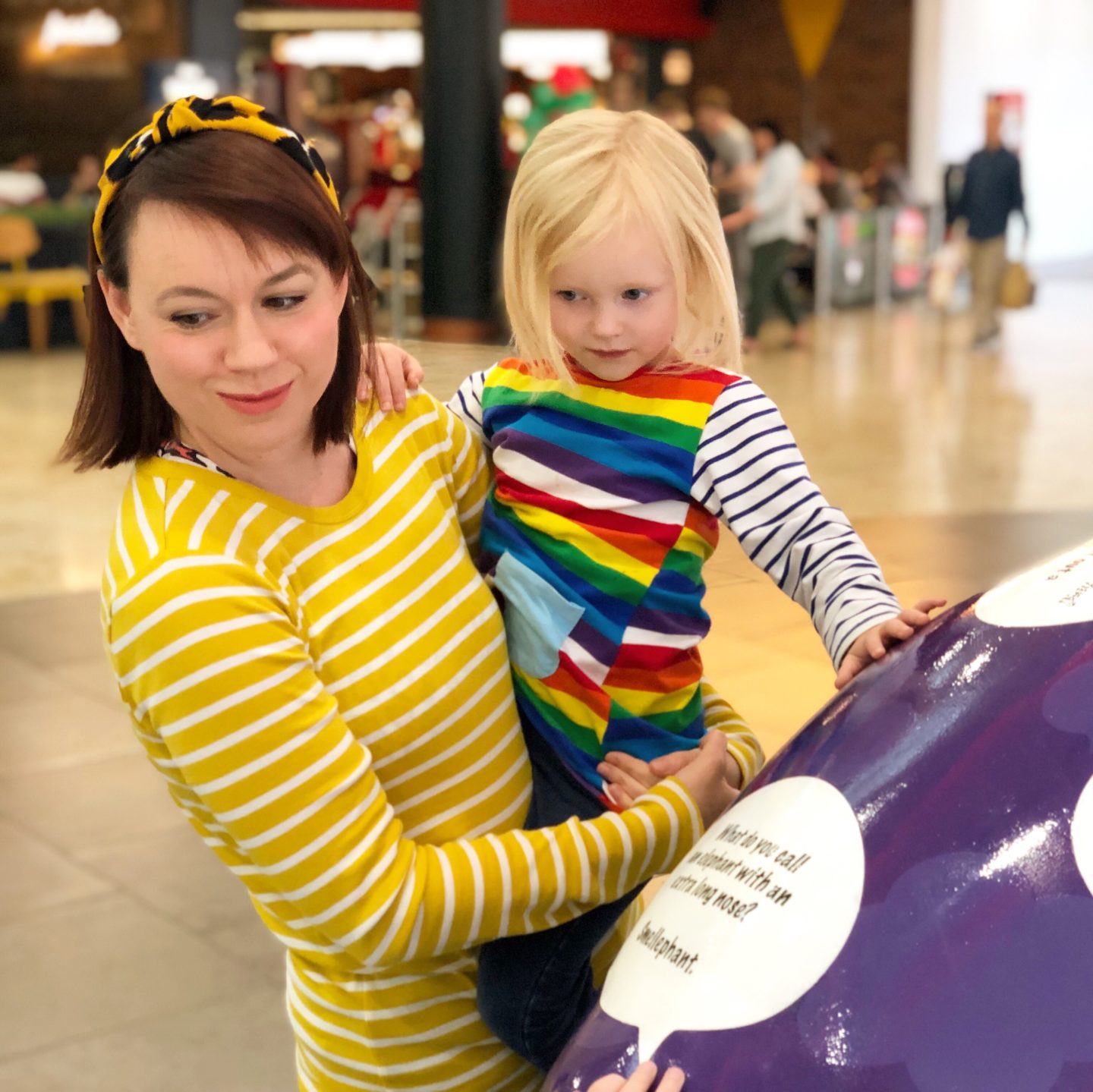 What's driving an electric car really like?
Then it was back home where Papa Ginge drove us to my old workplace near where we live as it has a big empty car park so I could build up the courage to drive the e-tron. I'm a very anxious driver. It's my kryptonite but I wanted to see what driving electric and automatic was like.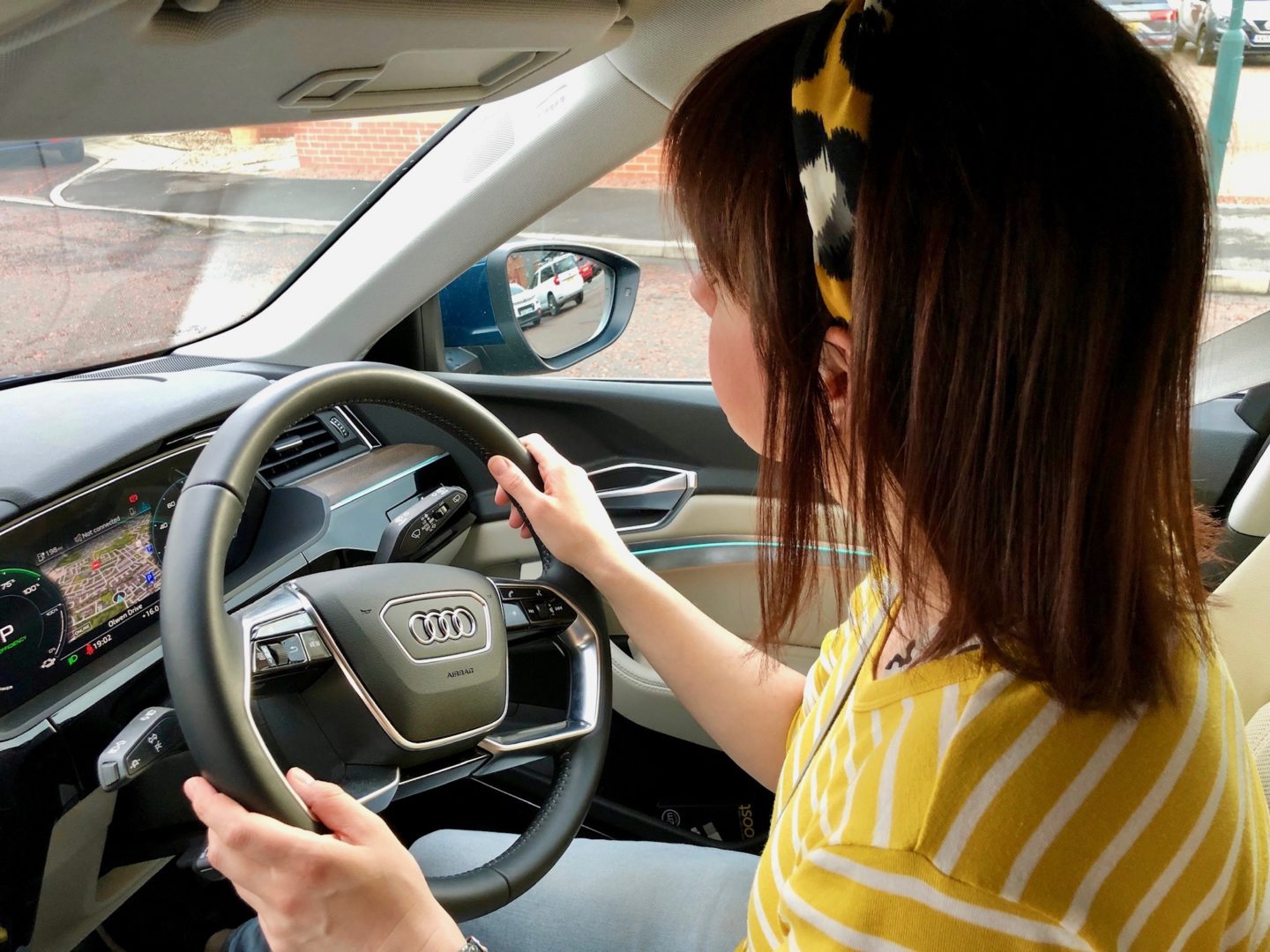 I was blown away, to be honest. I can't overstate this enough, even in efficiency mode, the car is SO POWERFUL. It makes our Ford Focus feel like a slug. It's really smooth. I had never driven an automatic before and was a bit nervous to try but as an anxious driver, I found it so much easier to have fewer things to concentrate on.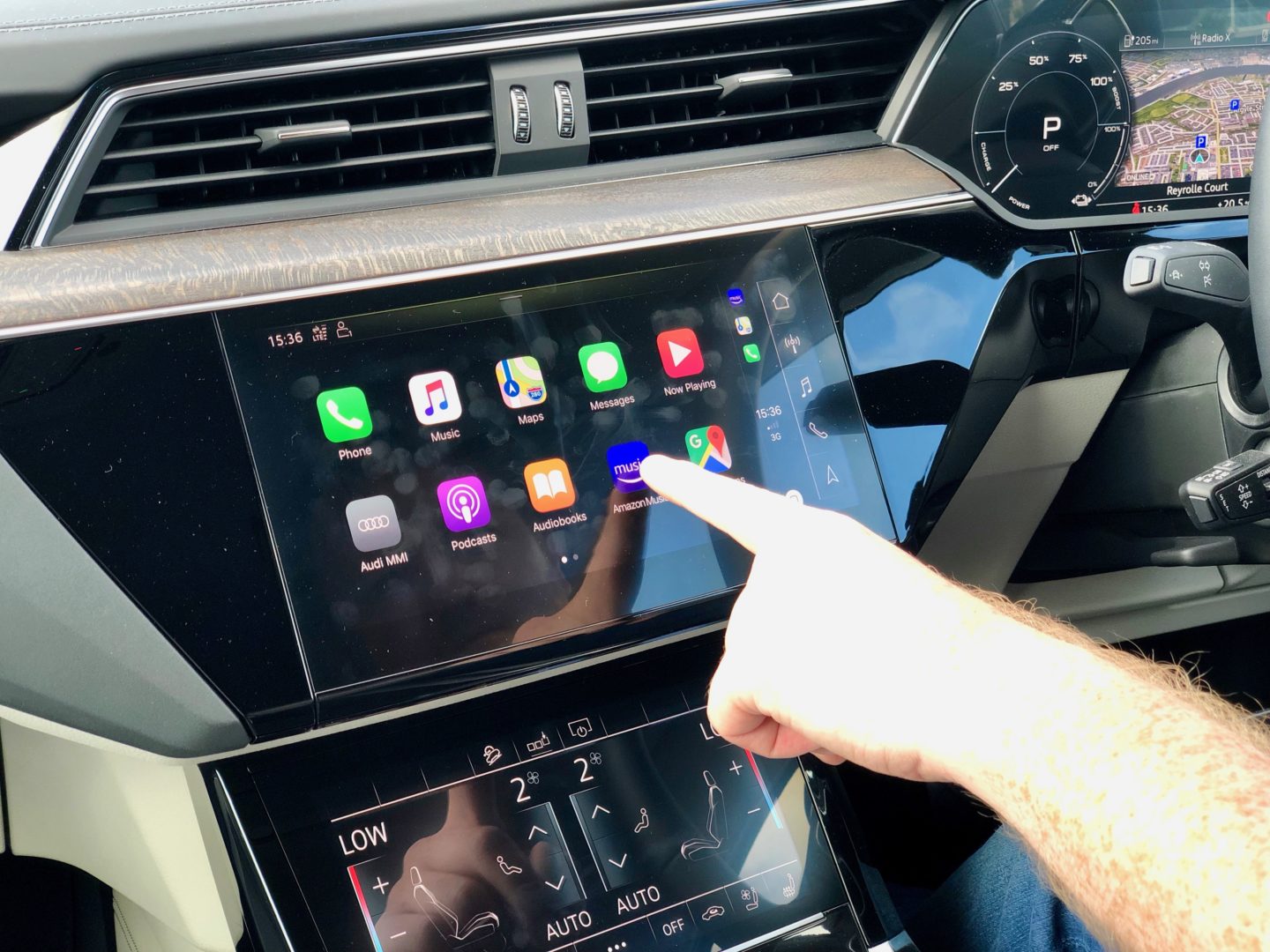 There was no trying to find the bite point to pull away, you just press the accelerator and go. There's no risk of stalling to worry about or think about trying to change gears as you are trying to keep an eye on what's happening around you. You barely had to touch the pedals the car was so powerful. Overtaking is a breeze in this thing. If you start to drift out of the lines, the car automatically steers you back in! It doesn't roll on hills. When you reverse the car shows you a birds-eye view of the car with parking lines on it and shows you what's behind the car with cameras making parking much easier. All this tech makes it so much safer to drive.
Summary
Driving the Audi e-tron has helped us make our decision about whether we should go fully electric for our next car and our decision is a firm yes. I would feel much more confident driving an automatic car.
It would reduce our spend on our car and fuel massively, by at least £100 a month, if not more.
We feel we have a much better understanding of EVs now, how they work and are convinced it would work well for our family.
Now we will be doing some serious research into all the different vehicles and what we can afford. The Government are actively encouraging drivers to switch to electric cars and vans – which is good news for anyone considering buying a new one. The plug-in car grant provides a discount of up to £3,500 for eligible cars. Watch this space and we'll take you along on the journey to buying/leasing one with us!
If you have any questions about our experience or electric vehicles in general, do pop them in the comments and we'll do our best to answer.
For further information please see the Go Ultra Low NE and Lookers social channels: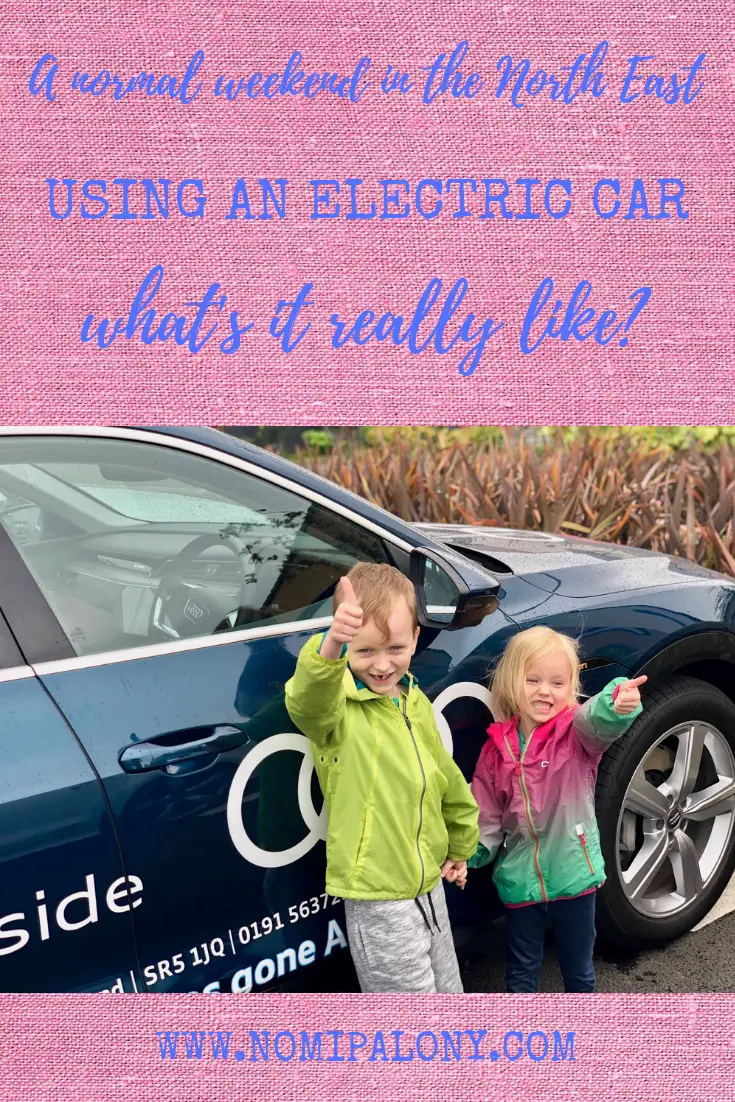 Disclosure: This is a sponsored advertorial post. For my full disclosure policy please see my about page.