There is no bad weather they say, just bad clothes for it! Well, the last week or two there has been a significant change in the weather that has had many on social media talking about the need to get their autumn coats out of closet hibernation for the upcoming winter months. Couple that with the return of the dreaded school run (read my ten reasons I hate the school run here) and many of us might be in the market for a new autumn/winter coat.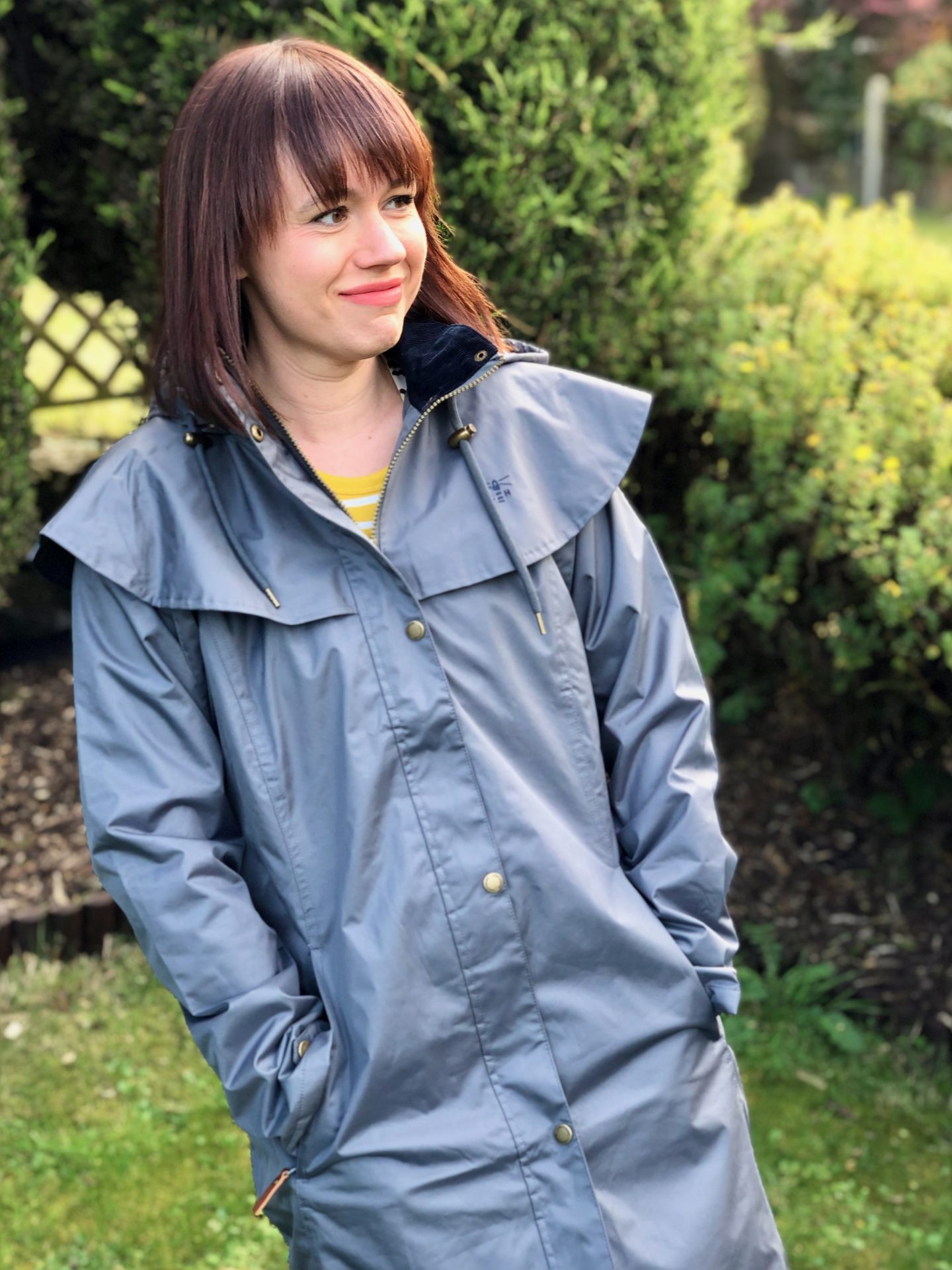 After this read my 8 reasons to get excited for autumn post – including what TV shows to watch this autumn.
There are a few key things I look for in the perfect parent coat:
1. The most important is that it has a hood. If you are pushing a stroller or holding little hands you don't have the capacity to manage a brolly too. I've not carried an umbrella for years. You just need a good hood. I won't consider a coat without one.
2. It must be waterproof, ideally with taped seams. Any parent who has done the school run for any period of time knows that the weather conspires with school start and exit times so that you can guarantee 90% of the times that you will be doing the school run, will be in the rain.
3. It has to be machine washable. The kids get my coats dirty so often with their hands or their muddy shoes when they need a carry. It's essential I can pop them in the wash.
So when I was looking for new season coats for both myself and Papa Ginge I had these three things in mind and I found us both the perfect coats at Lighthouse.
Lighthouse clothing
Lighthouse is a small clothing brand based on the edges of Belfast, 'overlooking the wild Irish Sea'.
Lighthouse collections 'are made for those who enjoy the simple moments, the wanderers and the roamers who seek a quiet retreat away from the hustle and bustle of daily life'. Whatever the weather may bring, Lighthouse's range of waterproof rainwear promises to keep you warm, dry and protected. Which coincidentally is precisely what I require!
All Lighthouse clothing comes with an impressive 2-year guarantee (from date of purchase) against manufacturing faults. 'No quibbles', they will offer you a free replacement. Lighthouse has free UK delivery on orders over £45 and free returns.
Their website and clothing is modern and stylish with a Joules/Boden kind of vibe. The two coats we have chosen are excellent quality and I imagine they will wear well for years to come.
Grayson Jacket, Olive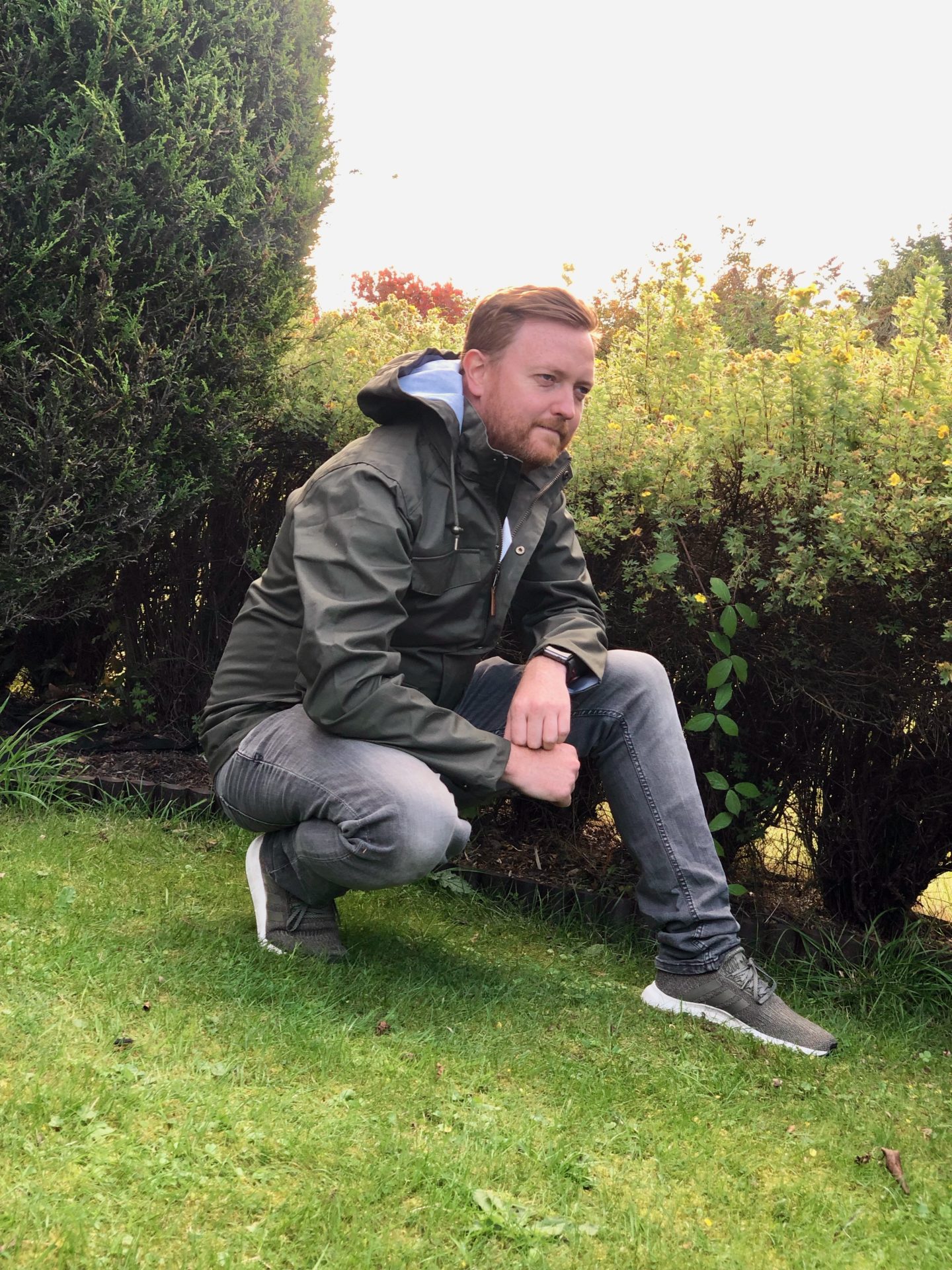 Papa Ginge chose the Grayson Jacket (affiliate link). The colour complements his ginger hair and beard whilst giving a sophisticated and mature look with its country detailing and chambray lining.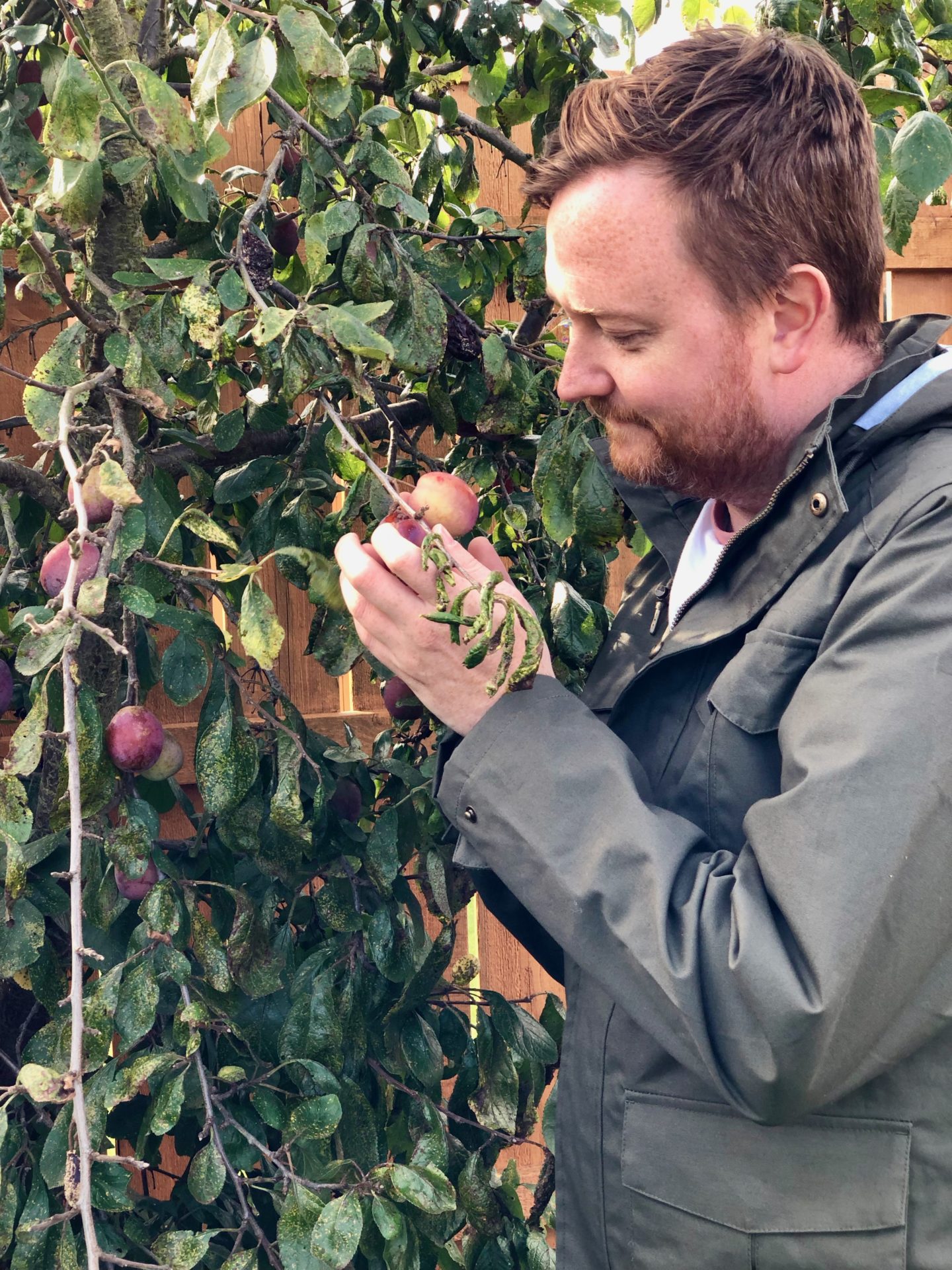 The Grayson jacket is durable, waterproof (3000mm) with fully taped seams and is breathable (3000gsm). Quilted shoulder patches and uniquely designed chest pockets provide a touch of timeless country class, meaning Grayson looks great dressed up or down.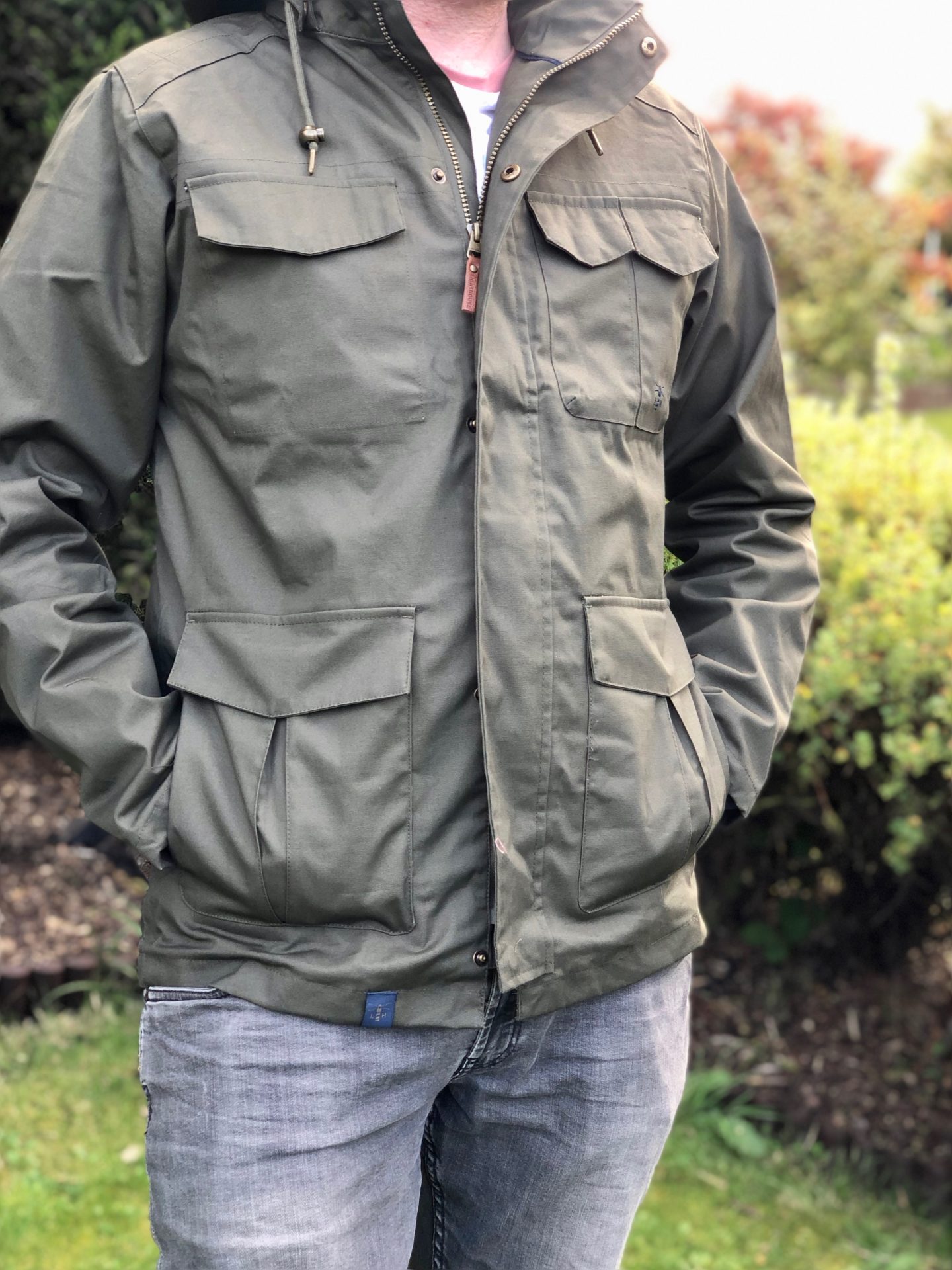 The Grayson is machine washable with a cotton-lined, detachable and adjustable hood. It has pockets galore with chest pockets, two front patch pockets with side entry and a zipped internal pocket (it's still one of my biggest bugbears that women don't get as many pockets as men).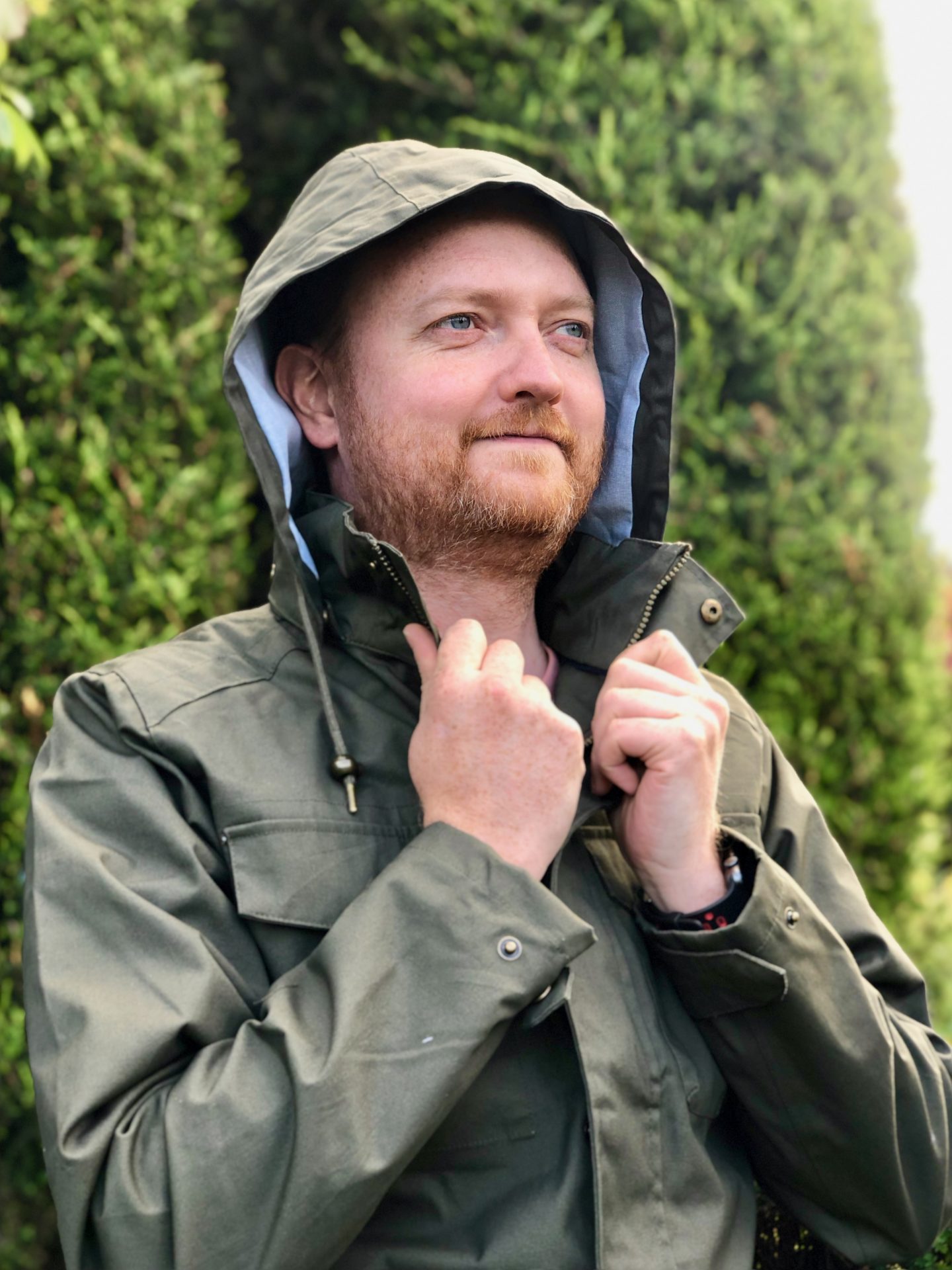 The only negative of the Grayson jacket for me is it that although it has a 100% cotton outer fabric it also has a Teflon® coating, which I know some people love for the durability but I'm not a fan of on my family's clothing.
I would say that this coat is true to size verging on small fitting. Papa Ginge is wearing a large here and probably should have ordered an extra-large.  Usually, clothes nip on Papa Ginge's tummy but this was fine on his stomach but a little tight around the chest.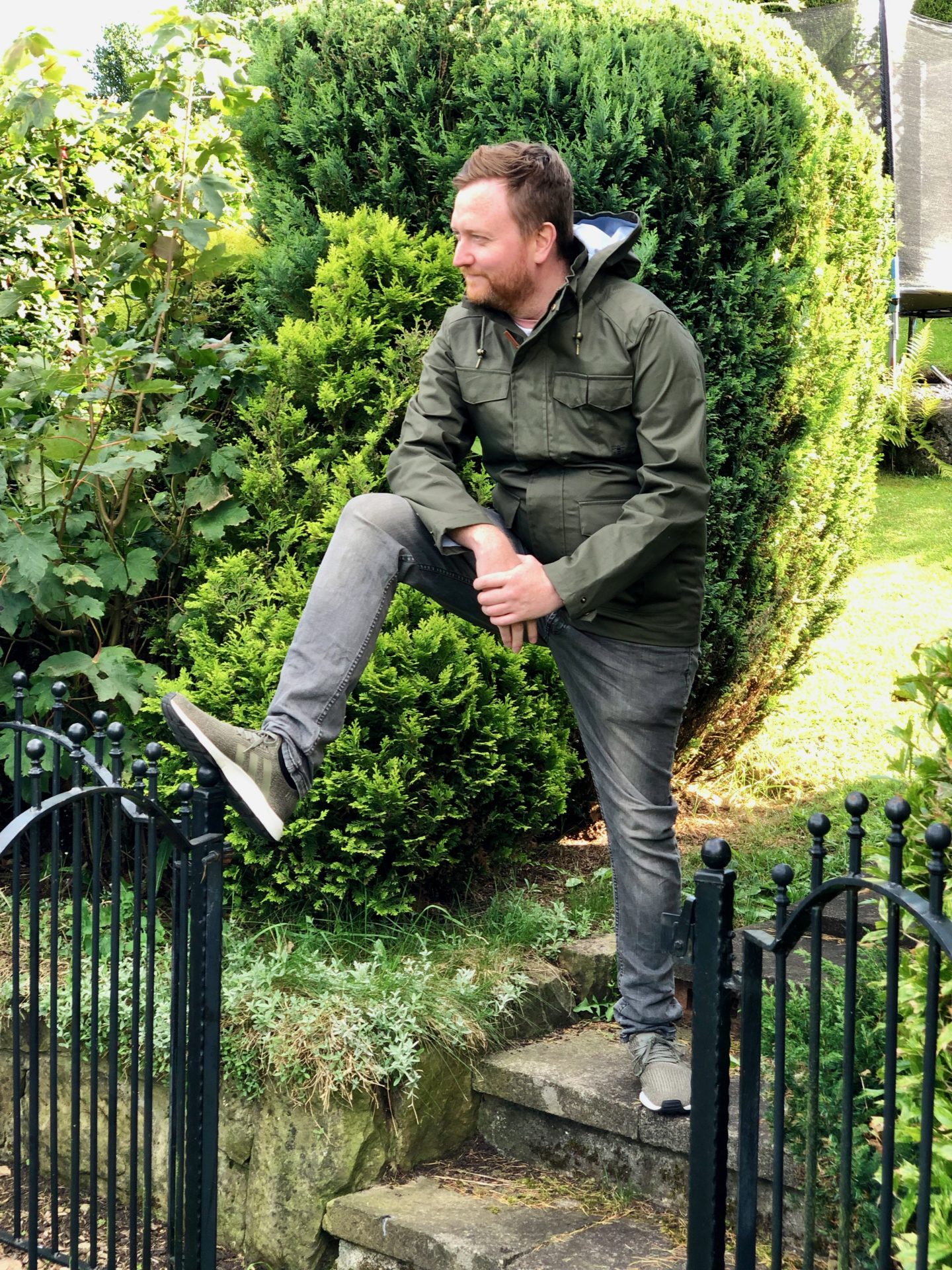 You can buy the Greyson jacket from Amazon (affiliate link) below:
Outrider 3/4 Length Waterproof Raincoat in Urban Grey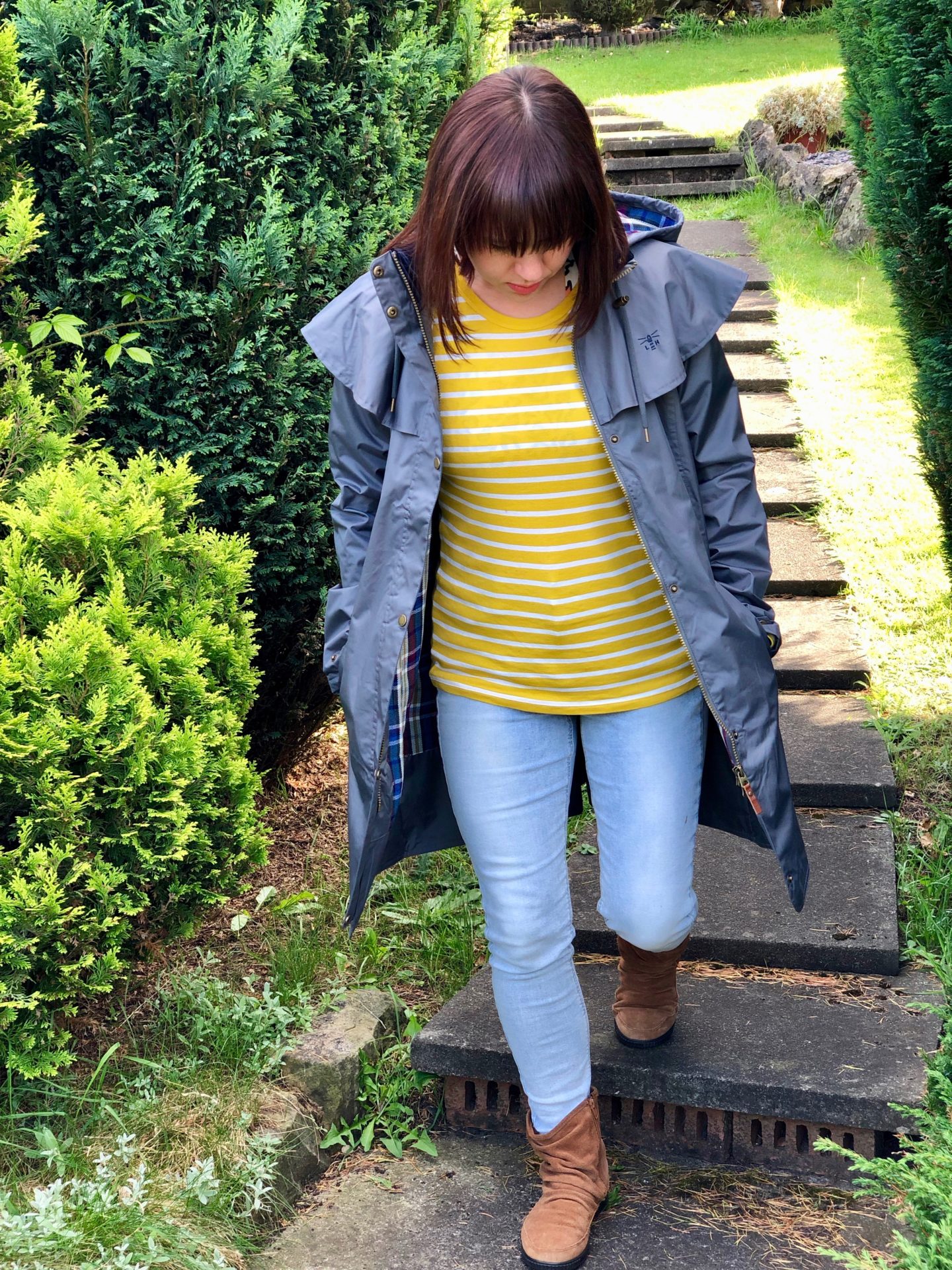 On my workdays, I walk outdoors about 45 minutes a day commuting to the train stop and back. On my non-workdays (or should I more accurately call them my unpaid workdays) I spend around 2 hours a day walking outdoors on the school runs.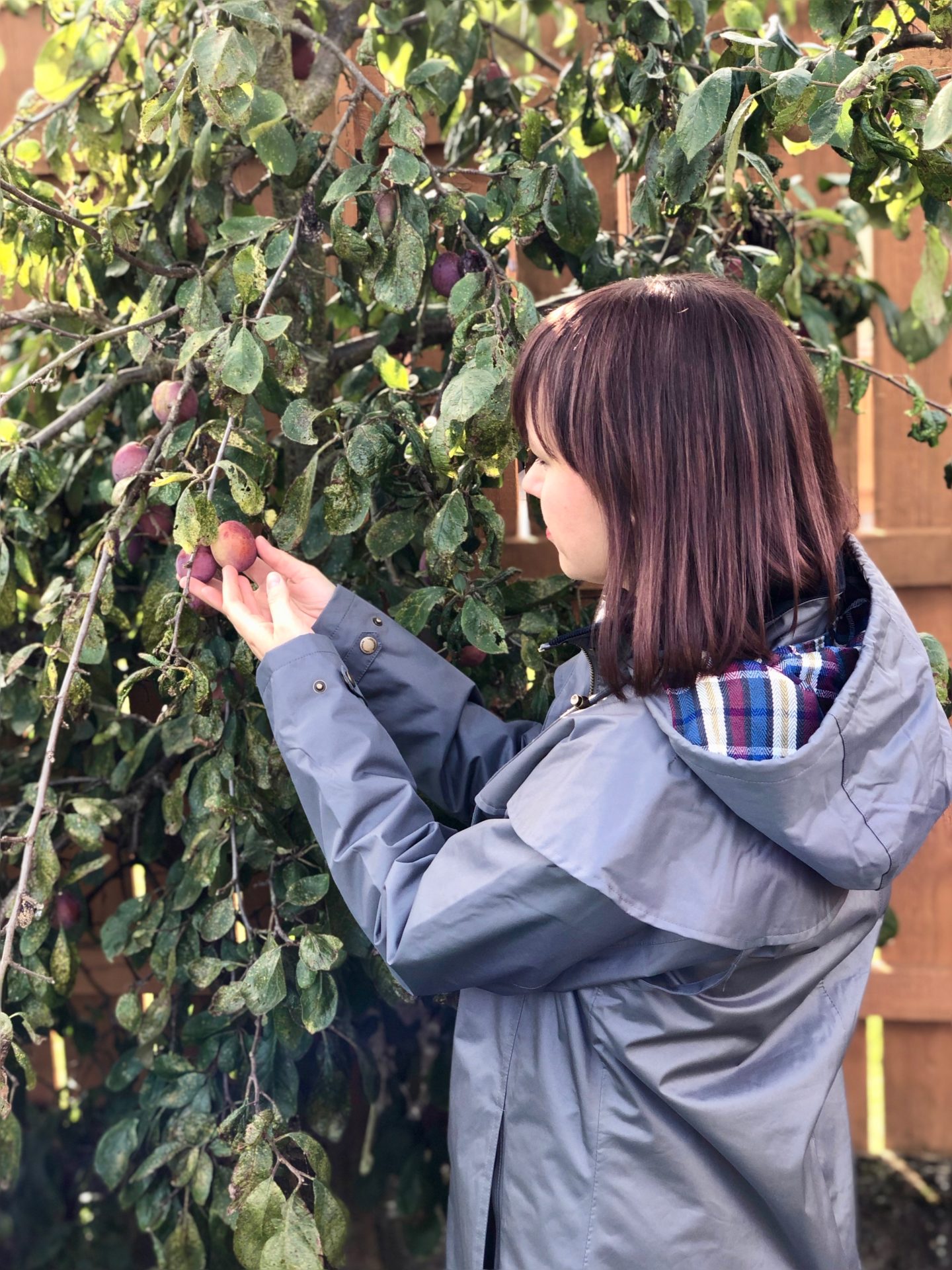 I wanted a longer length waterproof coat to help keep my clothes dry. I didn't want the coat to be too warm as I get quite hot walking at a quick pace so I wanted a thinner coat but one that has room for layers underneath. The Outrider 3/4 Length Waterproof Raincoat (affiliate link) is perfect for my needs. The ideal mam coat if you will.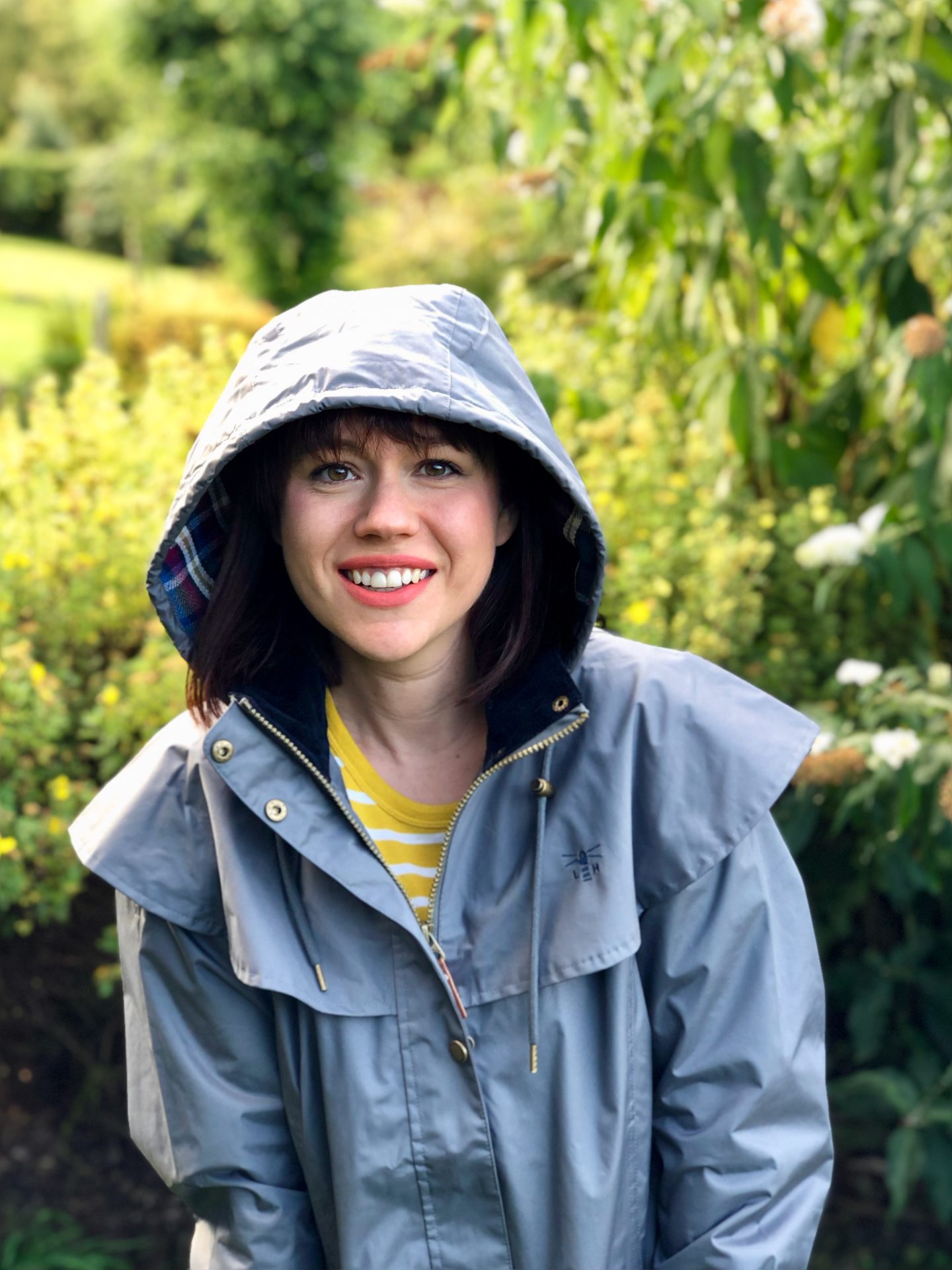 It is highly waterproof (5000mm) and windproof with fully taped seams. It has an adjustable and detachable hood – perfect for helping keep my hair dry (this fringe doesn't look after itself you know).
The Outrider has an adjustable back walking vent which I'm hoping will stop me getting too hot and sweaty.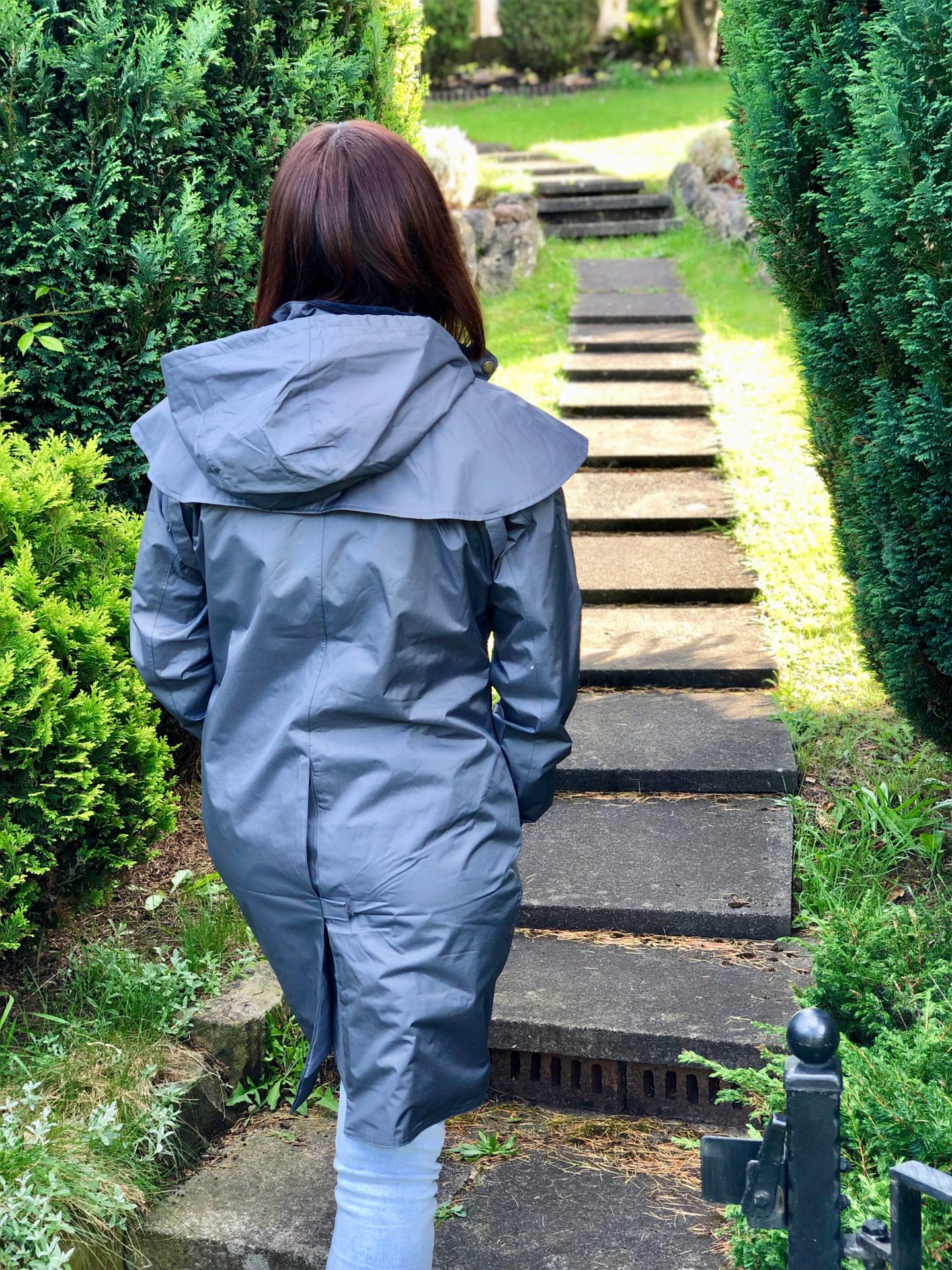 It has 2 zipped front pockets which are ample in size (though 3 pockets less than Papa Ginge's I noticed. I really want an internal pocket damn it!). The coat also has some nifty functionality with snap adjustable cuff tabs allowing optional cuff turn-backs.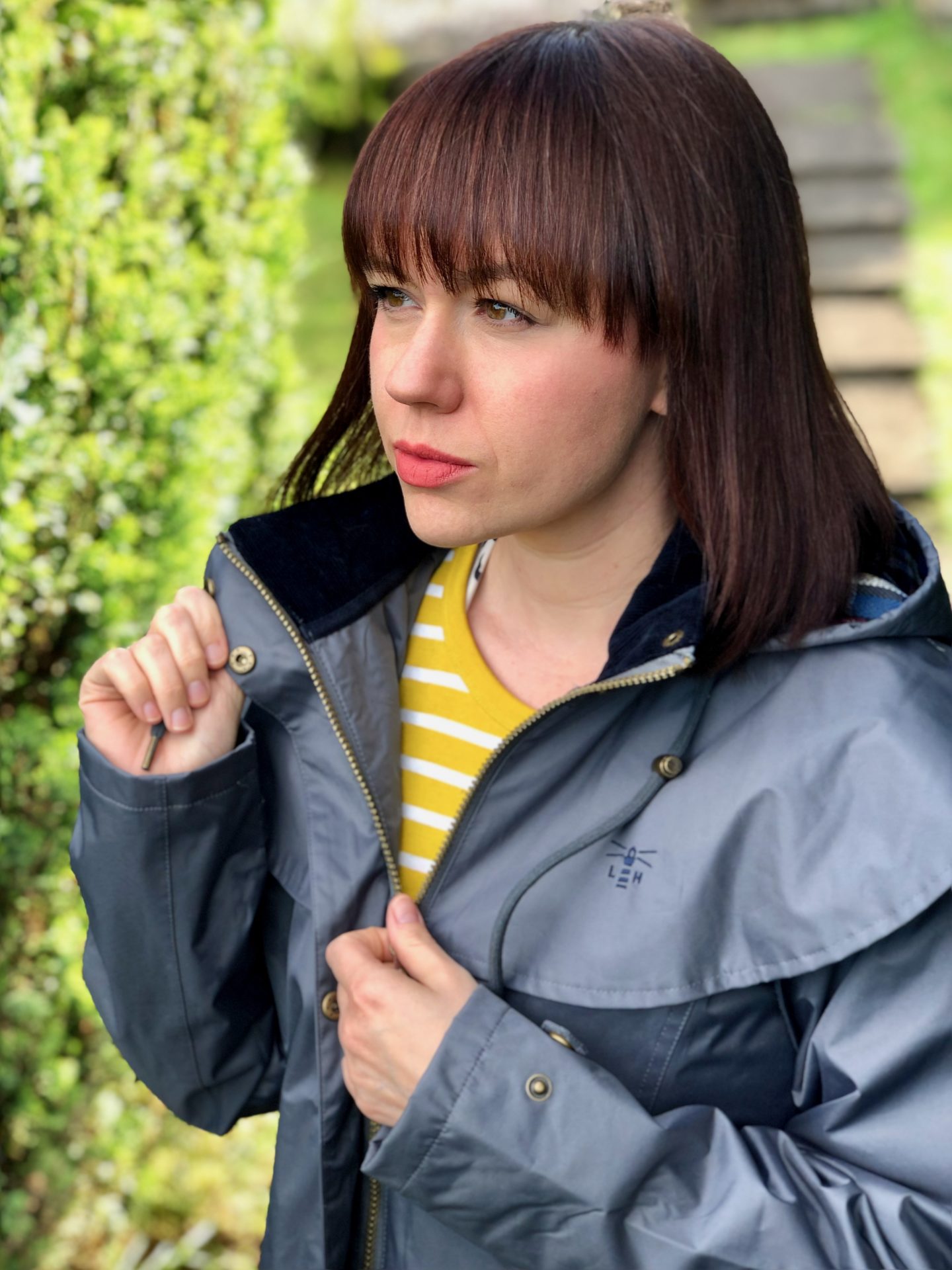 I was attracted by how unusual the coat looks with its protective shoulder cape and underarm cape straps. The cotton check and corduroy lining gives it a real classy look. I feel like a spy or a Harry Potter world wizard in it, in a good way!
Importantly the coat is machine washable.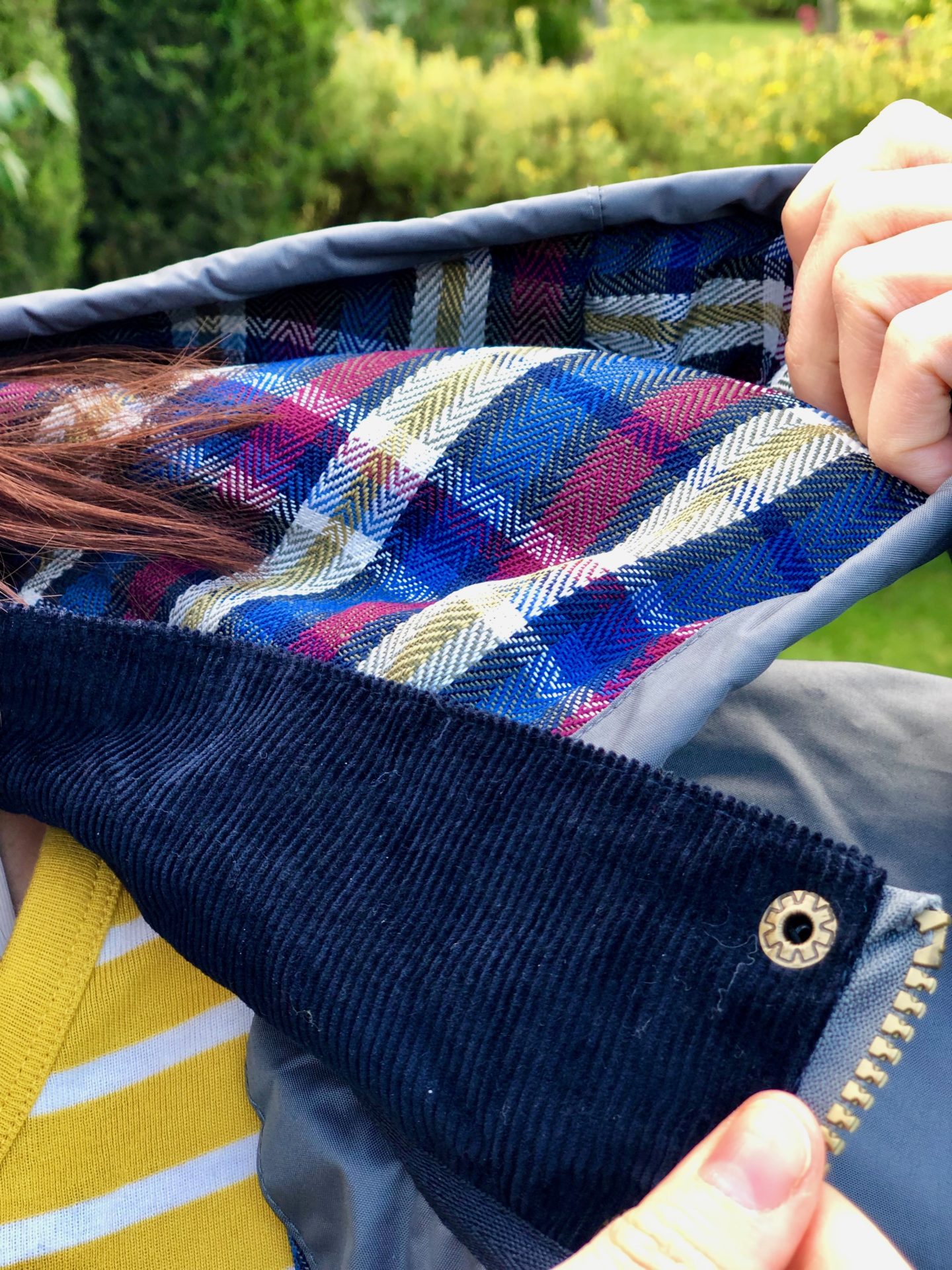 I would say the coat is big fitting and I would recommend sizing down. I'm usually a 10-12, I got a 10 and could easily have got an 8.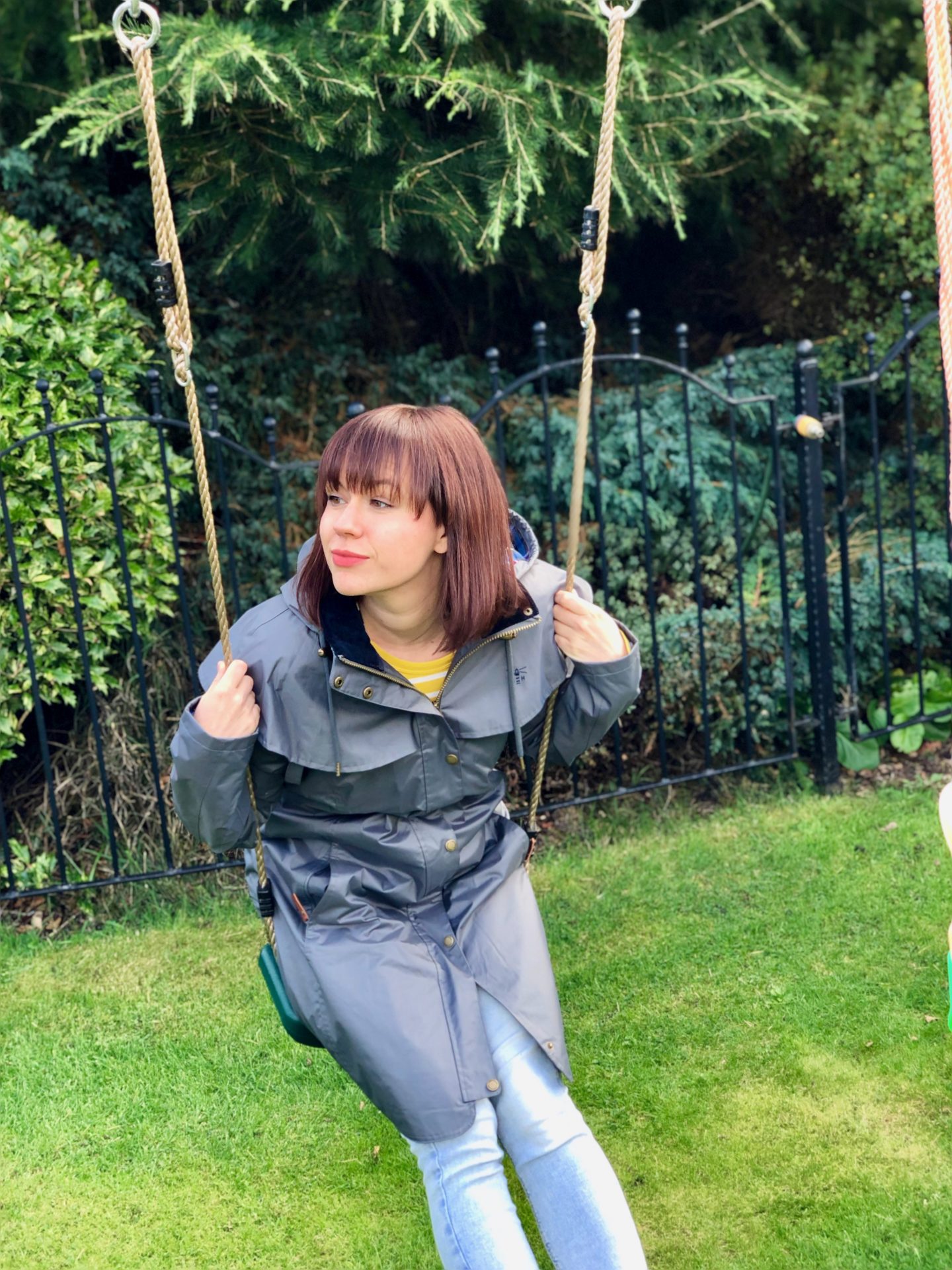 You can buy the jacket at Amazon via the affiliate link below.
Now I've got my new autumn/winter coat you know what's next, don't you? Best boots for autumn/winter for women who walk lots!
What do you look for in an autumn/winter coat? Let me know in the comments.
If you liked this post you might also like my Tresspass Seawater jacket review or my selection of the best autumn/winter boots for walking.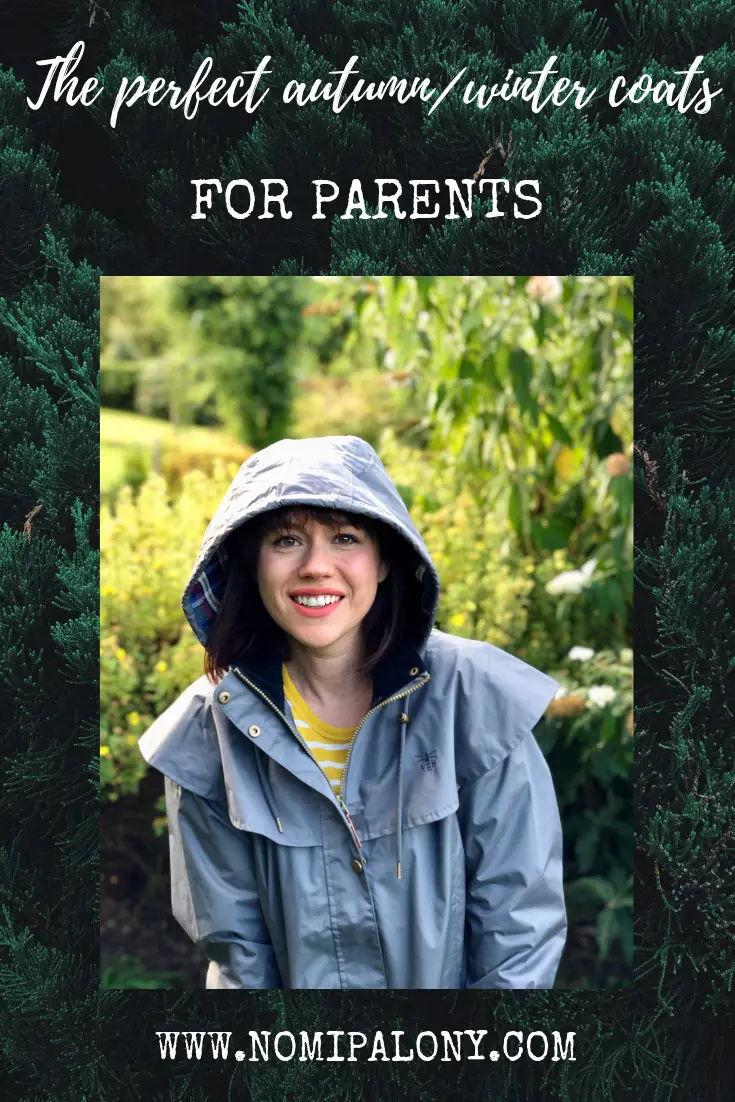 Disclaimer: This is a sponsored advertorial post. This post contains affiliate links. If you purchase through an affiliate link you will not be charged more for your purchase, but I will receive a small fee for referring you. For my full disclosure policy, please see my about page.