Billy Bootleggers launch night
Last Friday, I went out. Out out. On a Friday night. Very out of the ordinary for me these days. I had been invited along to the launch of Billy Bootleggers, a new bar opening in Newcastle. We couldn't get a sitter so Papa Ginge kindly offered to stay in (and play computer games) while I took my friend Helen along as my plus one. Lena took too long to relinquish my boobs so in a mad rush to the event I forgot my camera (worst blogger ever). As a result, the photos in this post were taken on my Iphone in dim lighting so apologies for that. You'll get the gist though.
I would say Billy Bootleggers is THE new bar in town but we were blessed with two new bar launches last week, both the Alchemist and Billy Bootleggers. The Alchemist brings gloss and glamour whilst Billy Bootleggers brings the grunge and Americana.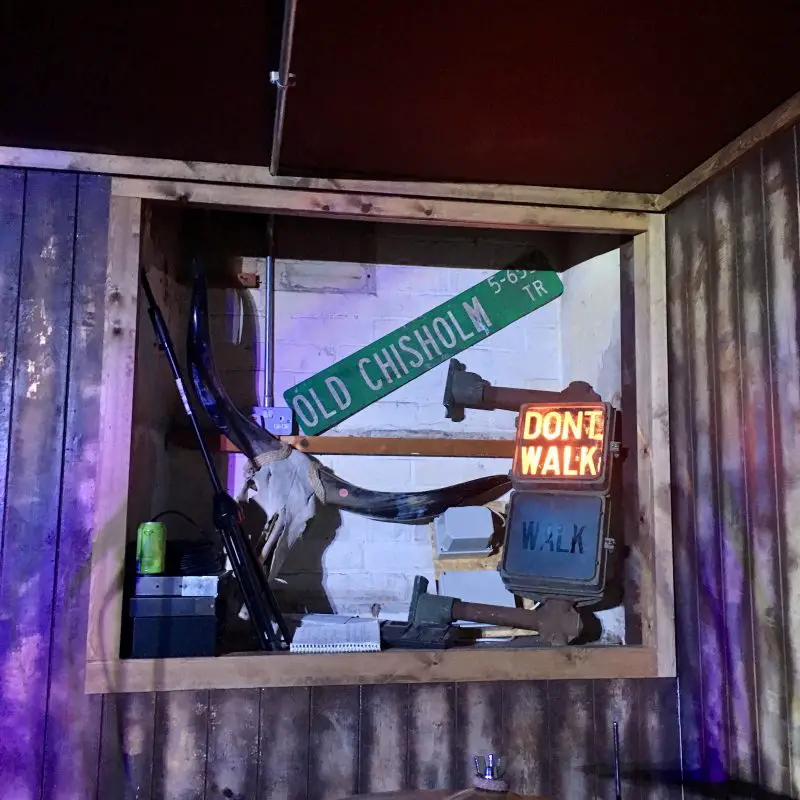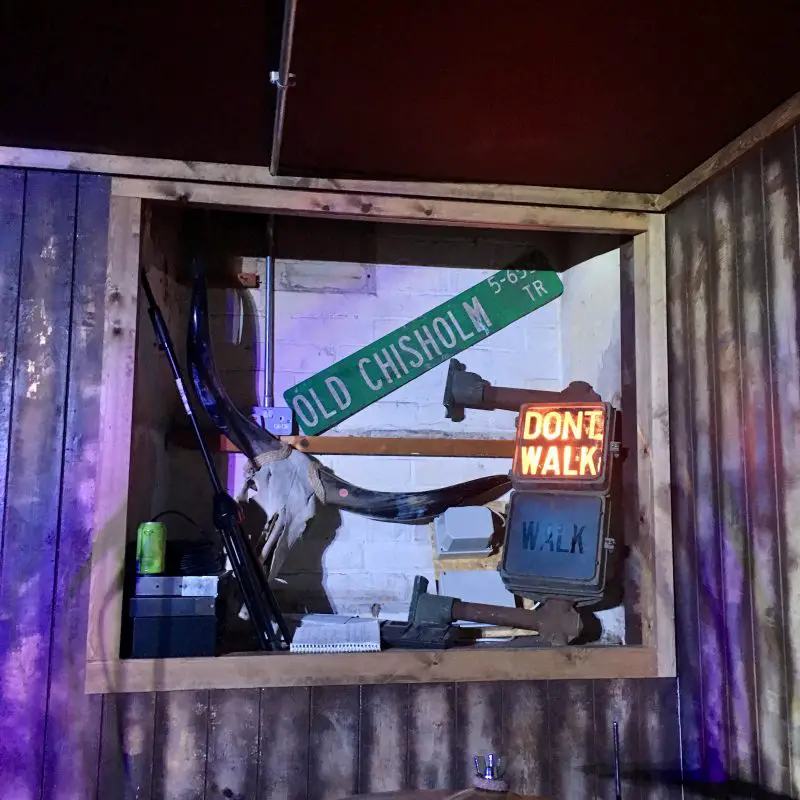 The new dive bar in town
Billy Bootleggers is a dive bar on Nelson Street in the basement underneath Bar 28 (the legendary bar that does the all you can drink prosecco nights). You walk down some stairs covered in graffiti to a very small and intimate 60-capacity bar. There is retro décor galore and randomly even a phone box in there. There is something to be said for a good dive bar where you can get down and dirty. You could happily go there for a make-out type date. It wasn't the kind of place you would go to have a conversation. It was vibrant and loud, the kind of place you could get messy drunk at. I think this bar will really come into its own late at night. It was a real mix of ages and personalities. I think everyone would fit in there. You could go dressed up or down.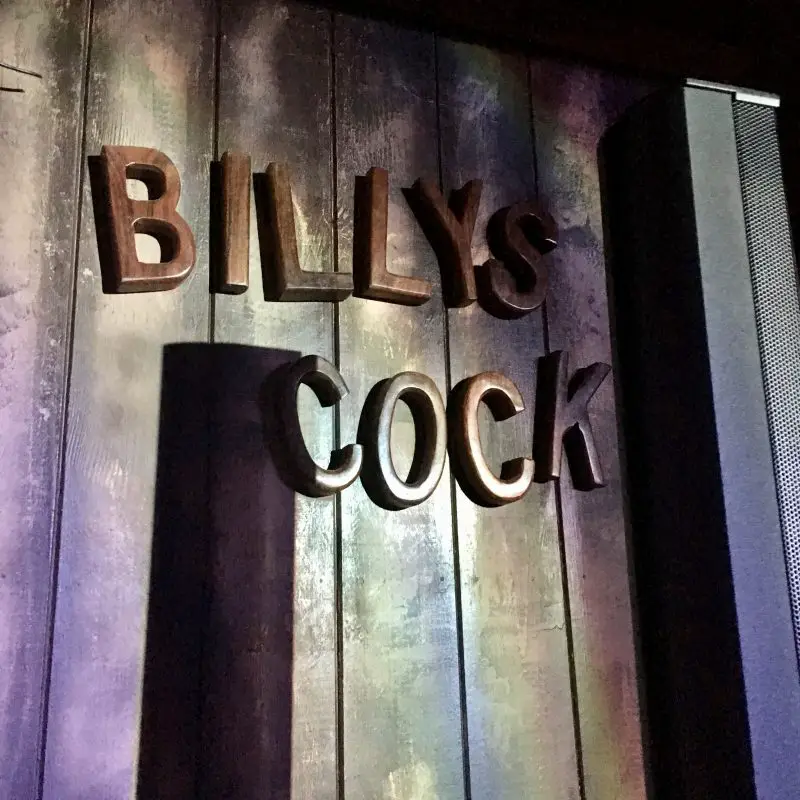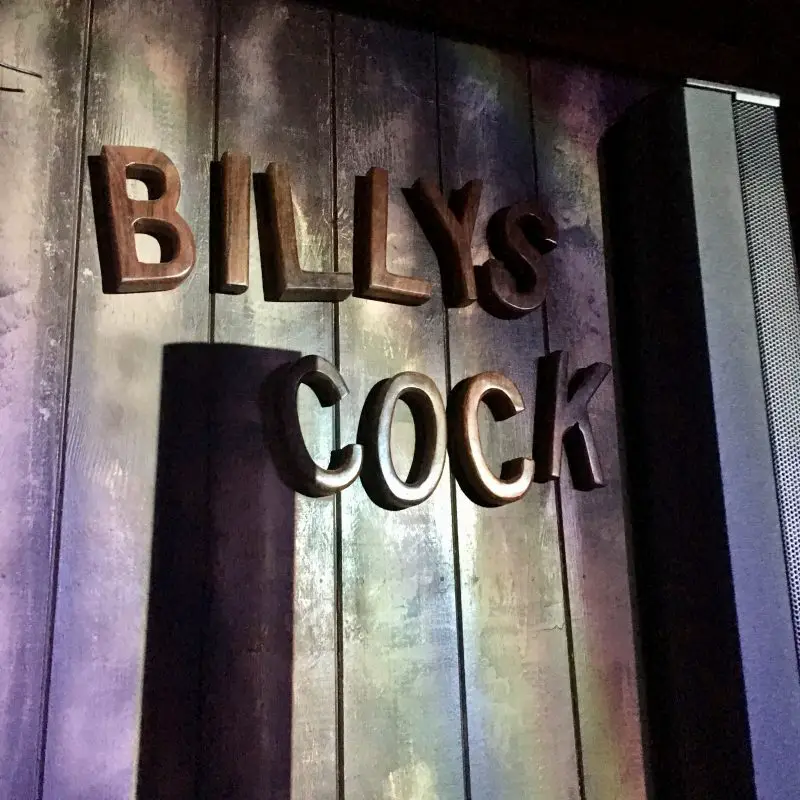 The music
I tried to chat to my friend Helen, fellow bloggers Laura, Cheish and Pixie but it was hard to hear over the music. The band on opening night was the talented King Bees and the owner Elliot Towsey, promises more of where that came from.  Towsey says "Newcastle is crying out for a new dive bar and live music venue. I'm passionate about bringing some of London's basement bar culture and style to the North East." It actually did remind me of hanging out in Hoxton Square in 2007 when I used to live in London's East End.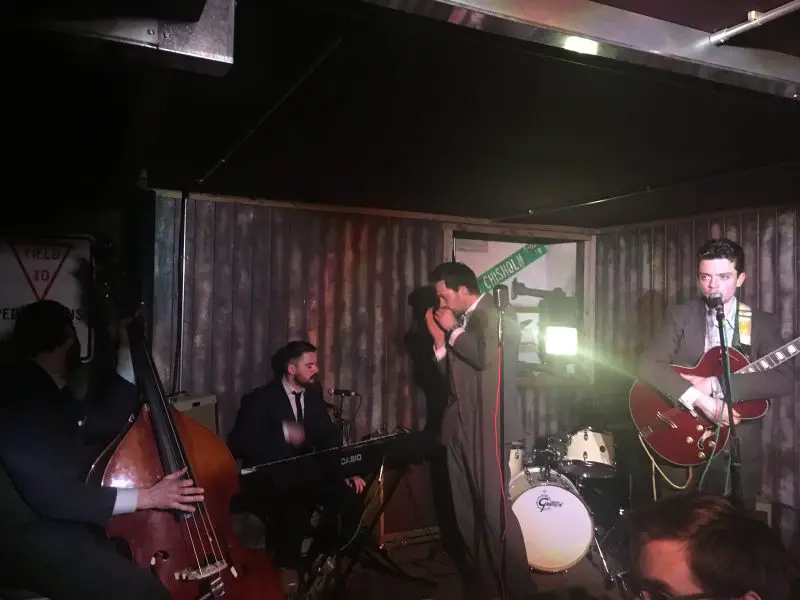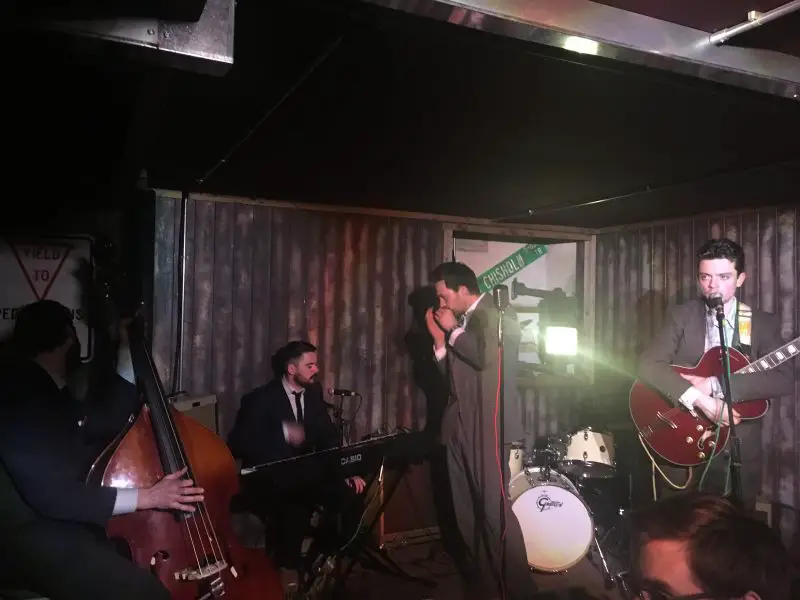 The drinks
We supped on prosecco (glass £4.50, bottle £19) and then I sampled some of their 'moonshine'.  I'm a bit of a lightweight these days post kids so I was apprehensive to try the moonshine. I'm not a fan of bourbon and lots of the drinks there were bourbon based in line with the Americana dive bar theme BUT the drink I had was SO nice. The moonshine was called 'apple pie' (£7) and it came served in a cute little glass honey type jar complete with lid. It tasted like apple pie – apple, cinnamon and vanilla. It tasted more like a cocktail than what I would expect moonshine to taste like. I would order it again.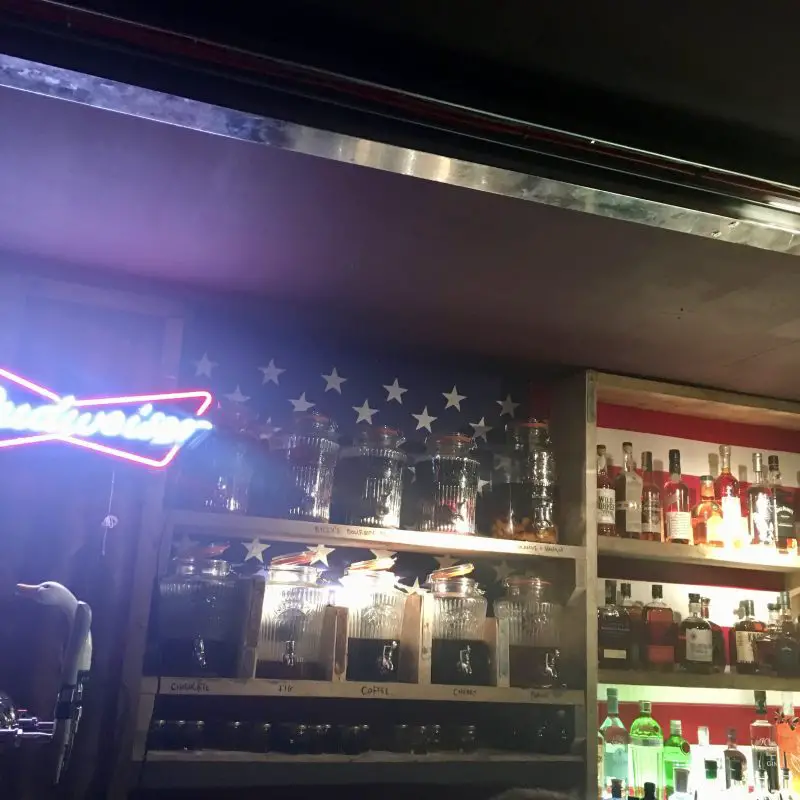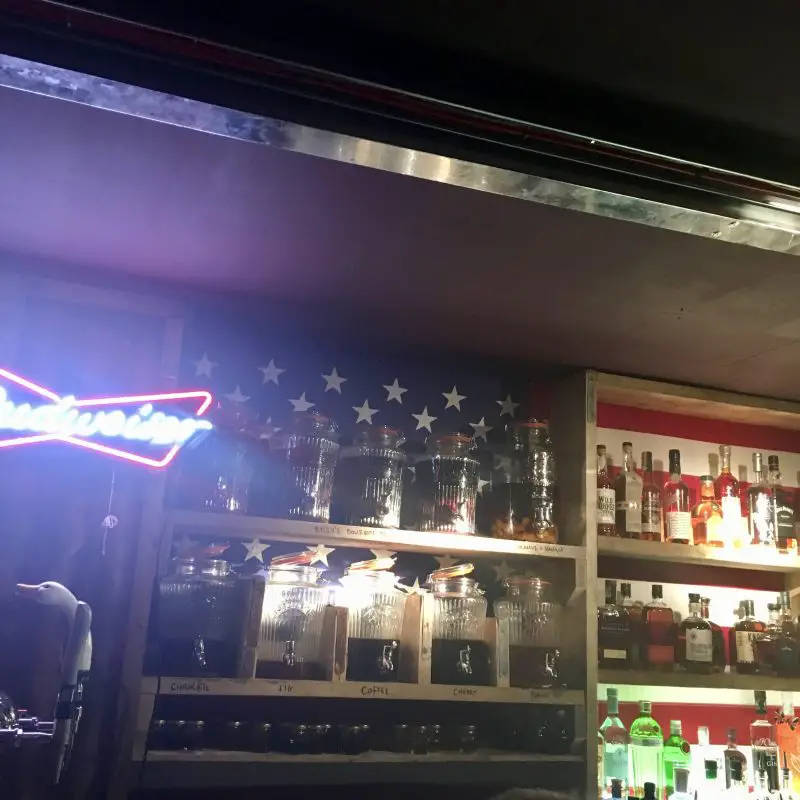 The food
You wouldn't look at the venue and expect good food to be served but you would be wrong. I tried one of their 'Snappy's' gourmet hotdogs. I think we had half portions but I'm not sure. The name "Snappy's" comes from the knowledge that a good Frankfurter should "snap" when you bite into it. I thought this was a really good hotdog and it definitely snapped. I tried the original hot dog which was a frankfurter in a hot dog bun with sauerkraut, honey mustard, dill pickle, relish and herbs and is £7. The meat is sourced from a charcuterie in Devon that have been slow smoked for 24 hours and it comes covered in onions.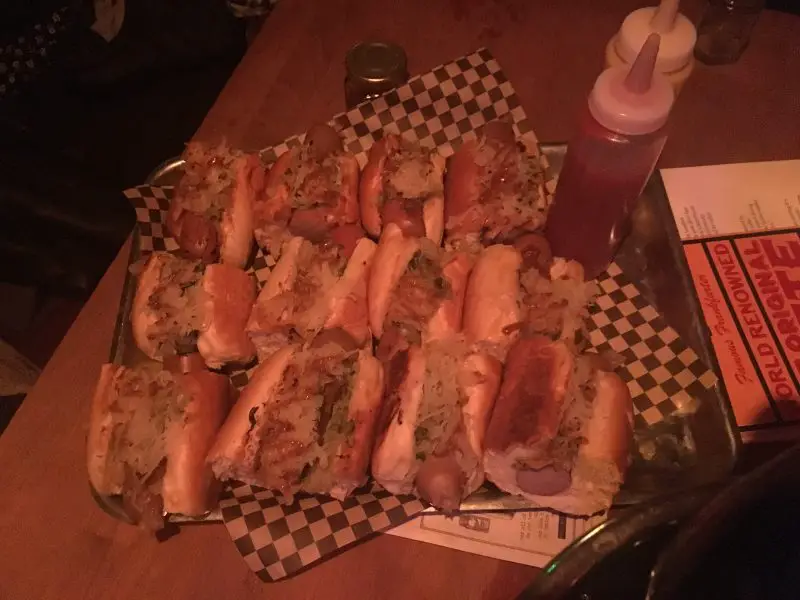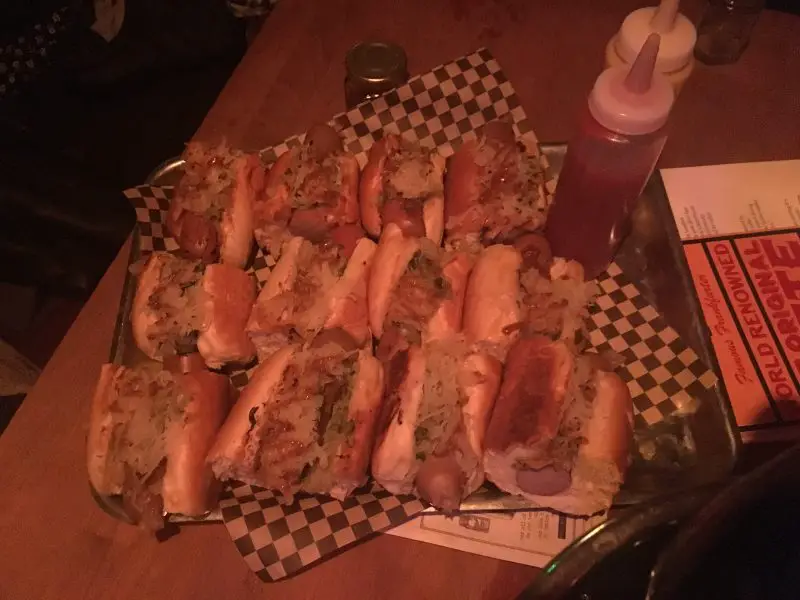 I could happily have eaten more of those but what I really loved were their 'dripping fries' (£3.50). They were really bloody good you guys. I would go back just for those fries. They are up there in the top fries I've ever tried. Maybe THE best fries I've ever eaten. They were covered in salty cheese and garlic with just the right amount of crispiness. I also tried some of their chicken wings but they weren't to my taste. They were too spicy for me (I am a wimp though) and tasted a little vinegary to me. I much preferred the hot dog and fries.
The toilets
The only criticism I'll make of the place is the mirror in the girls toilets must have been hung by giants. Even on my tiptoes all I could see was my forehead.
By this point I needed some water to wash all the drinks and food down and it was getting past my bedtime. It was lovely to catch up with my friend and the other bloggers I knew, and meet some I hadn't had the pleasure of meeting before. However, when you have little kids you can't really go for it, I needed to get back to bed to deal with toddler wake ups etc. It was nice to pretend I was young again and go out on a Friday night again though. Every mama should let her hair down every now and again.
Summary
With such a strong theme, I think Billy Bootleggers might be one of those places that you either love or hate. I can definitely see it being a busy bar with queues out the door though. It's a welcome addition to the Newcastle bar and music scene and I'm sure I'll be back next time we get a sitter.
Billy Bootleggers will be open 7 days a week 5pm – 2am.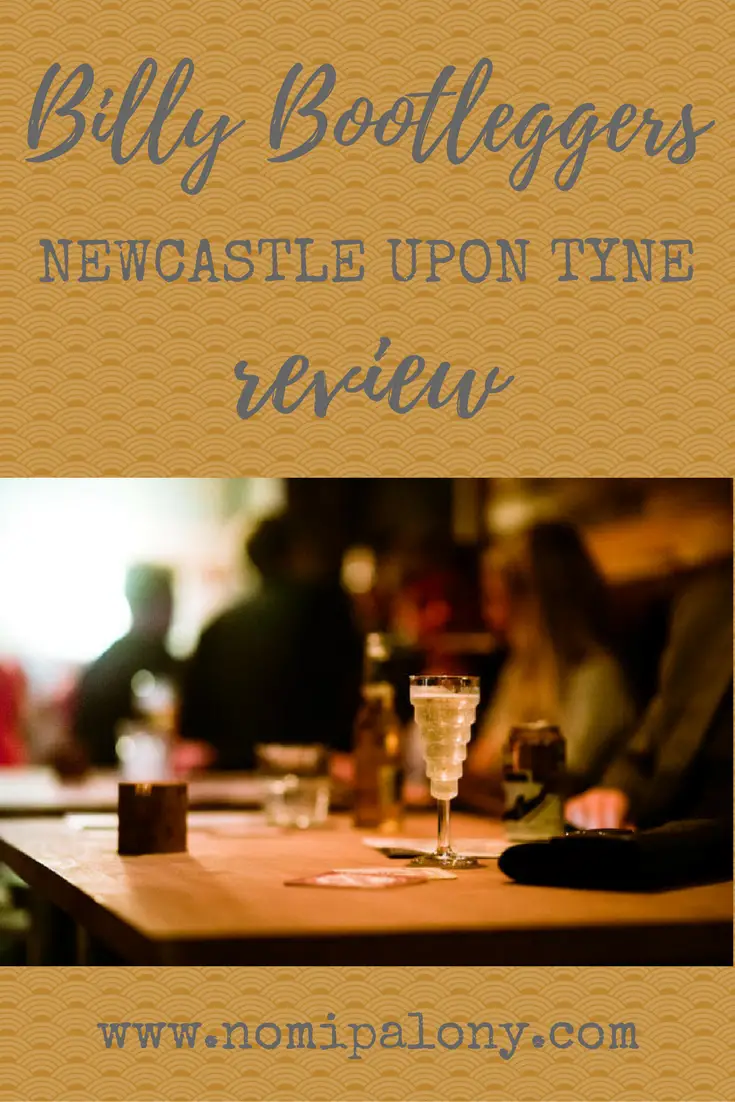 Disclaimer: I received complimentary hospitality in exchange for this review. Featured image taken by Chris Ego Searle.