This is my third and final Mama Jewels review as part of my time as a Brand Advocate for them. So far, I've only bought or reviewed necklaces from Mama Jewels so this time I decided to review a bracelet.
I received a Liberty London print personalised initial bracelet in 'ditsy purple' (£17.95). It's a fabric adjustable bracelet made from authentic Liberty print fabric. It features a personalised hand stamped silver steel heart with an initial of your choosing on. I went for a N for my name.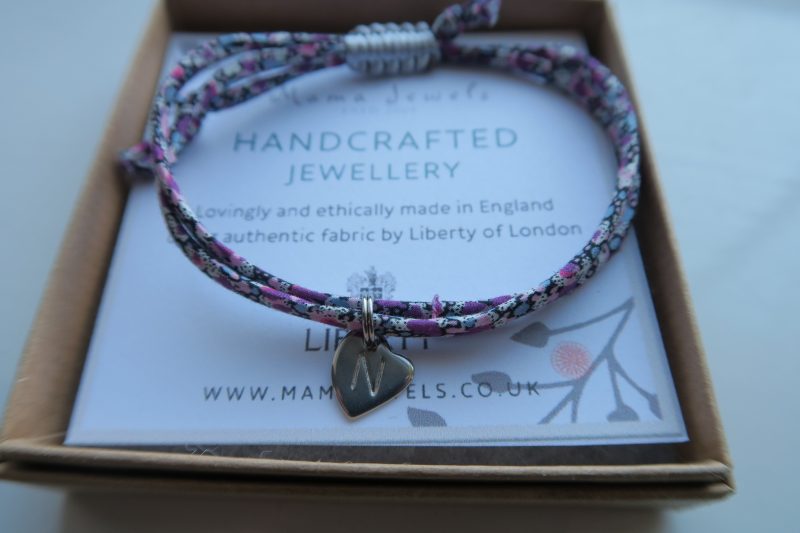 It comes in a nicely presented gift box and when you order there is an option to write a personalised gift message of up to 500 characters which makes it an perfect gift. It also comes in a pattern called 'teal blue' which is equally as attractive.
This one is more delicate than my other Mama Jewels pieces. It's not one your baby can gnaw on but equally it's not so delicate that I can't wear it around my toddler.
It's a casual design for everyday wear and goes with so many of my clothes. It looks great with denim or a day dress. It would be a cute item to wear to a festival this summer.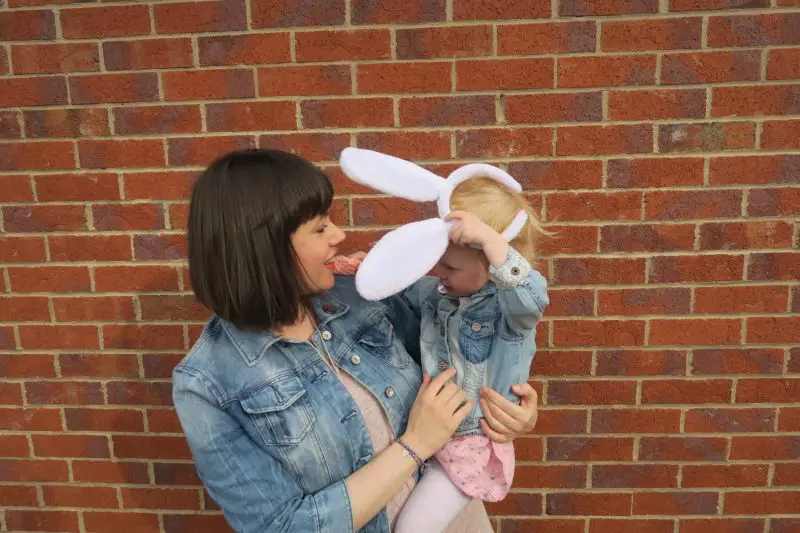 It's really light on my wrist and I barely realise I'm wearing it. Because it is adjustable, it doesn't get in my way like lots of bracelets do. I have small wrists and usually bracelets often fall down over my hand which isn't the case with this.
I really like it. The only thing that irks me a little about it is the seam of the fabric is visible in the middle of my bracelet. I wish that was hidden under the adjustable part as its aesthetically annoying. That really is me being picky though.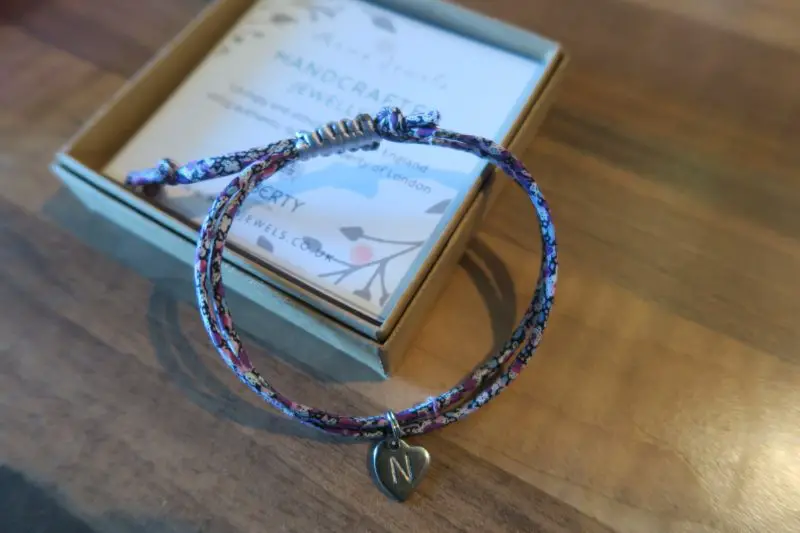 I've loved being a Brand Advocate for Mama Jewels and am just as much a fan of the brand now as I was before.
I love buying their products for my friends when they become a mam almost as much as I enjoy receiving them as a gift myself. There isn't an item that I have got from there that I wouldn't recommend. Big thanks to Mama Jewels for the three items in this series.
Giveaway
I'm running a giveaway to win a Mama Jewels Liberty London print personalised initial bracelet worth £17.95 in a colour option of your choosing. To be in with a chance to win simply enter using the Rafflecopter form below.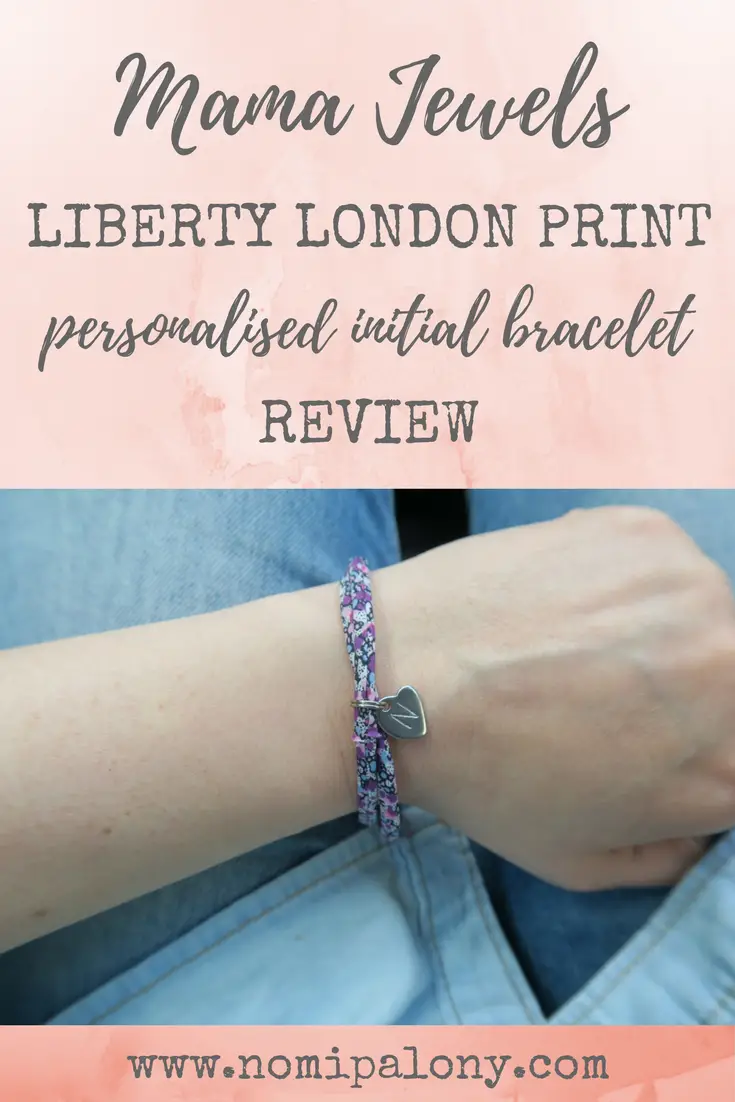 Disclaimer: I received this bracelet in exchange for this honest review. All words are my own.