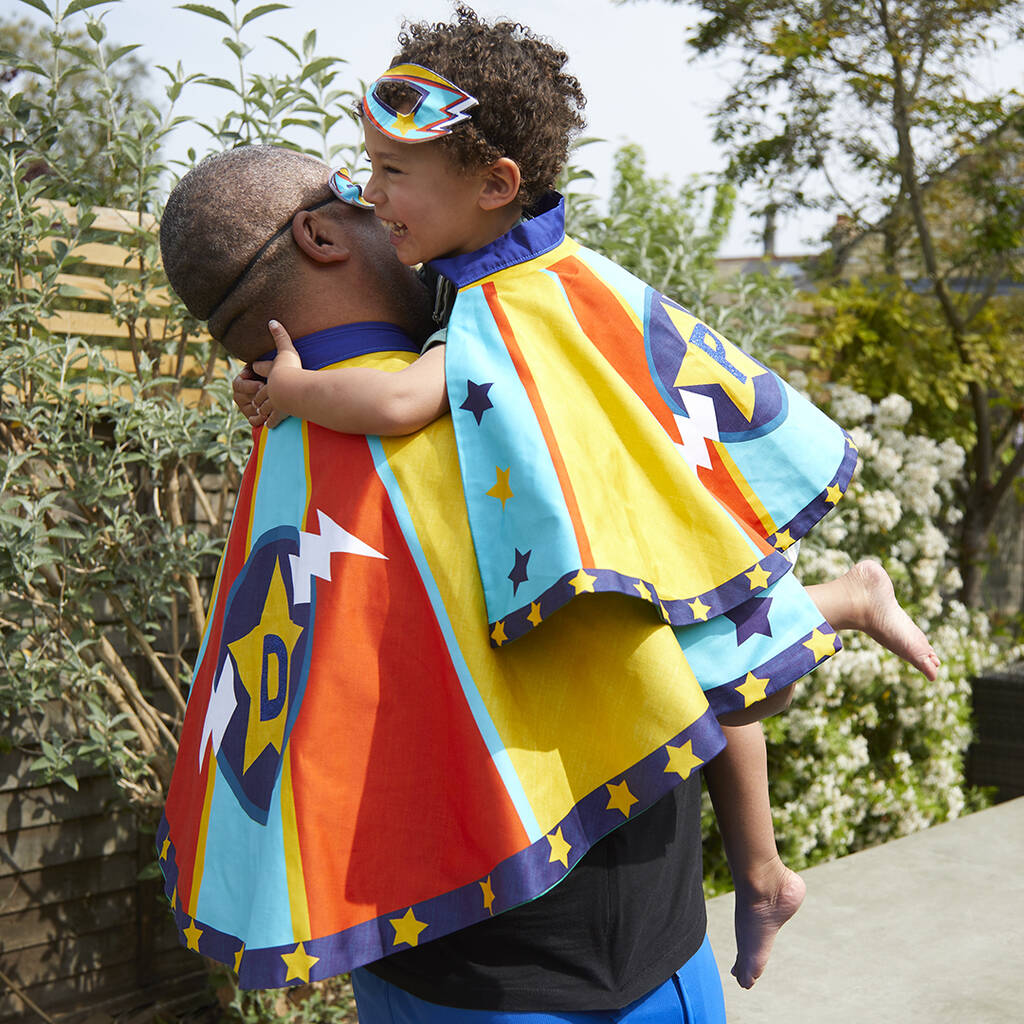 We've had Mother's Day in lockdown and who knows what's going to be going on for Father's Day! Here's my best stab at 10 Father's Day gift ideas that you can buy online to make Father's Day 2020 special for the dads in your life no matter what is going on with the ongoing global Covid-19 pandemic. In order of lowest to highest cost…
Readly subscription from £7.99
With a growing need for distraction, entertainment and information at home, a subscription to digital magazine app Readly can make the perfect gift for your dad this Father's Day – where they can access and instantly read magazines on their smartphone, tablet or laptop. With Readly offering unlimited "all-you-can-read" access to nearly 5,000 national and international magazines in one app. It's like Spotify but for magazines! Instead of getting a subscription to one magazine, you can access loads of them online.
The Readly giftcard has options to suit every gift budget this Father's Day:
1 month – £7.99
3 months – £23.97
6 months – £47.94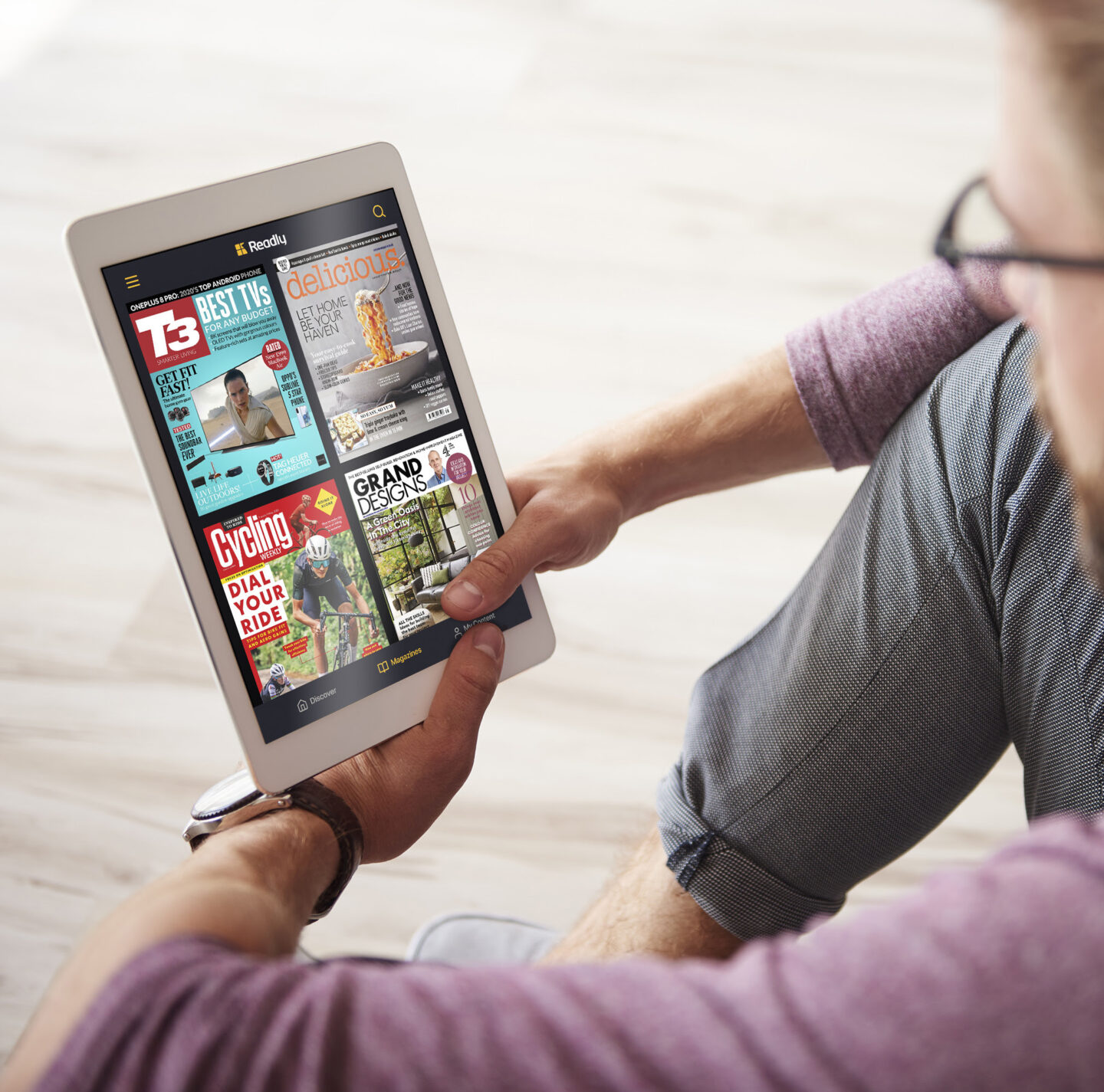 Vex Gift Card from £10
A Vex gift card is a multi-option gift card exchangeable for any product on Voucher Express. Gift Cards from Voucher Express end the age-old dilemma of what gift to send. Now your recipient has the option of every voucher and store featured on Voucher Express – thousands of individual shops with the biggest retail brands in Britain. Brands include John Lewis, IKEA, B&Q, M&S, Ticketmaster, Currys/PC World and many more. Perfect if you just want to get your dad a gift card but aren't quite sure for where.

100 Things To Do With Dad scratch off bucket list poster – £15
I love this poster from Gift Republic (affiliate link) on Not on the High Street. It is an interactive scratch-off bucket list poster and compiles the 100 Things to do with Dad!
The guide takes you through some of the most fun, character building and exciting activities you and your dad can experience. Take your time to discover, play and learn as you create lifelong memories together! When you're done keep your poster as a reminder of your adventures. An affordable but thoughtful gift.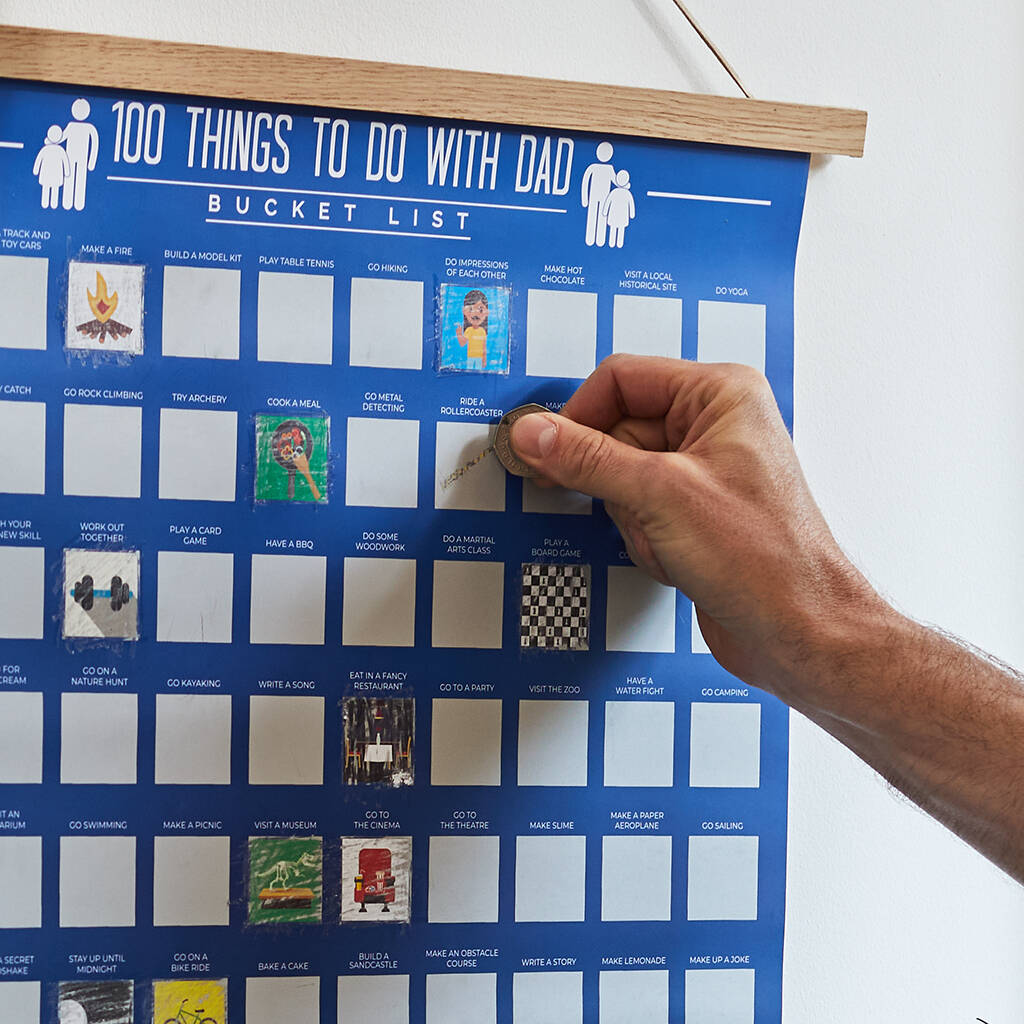 Topical but tasty beer – 12 for £16.95
Brewdog have launched this cool tongue in cheek Barnard Castle beer
Now available to order as pre-sale from their online shop. All profits will go to funding their production of free sanitiser for the NHS & Health Care charities.
Hard to buy for mug £17.50
A little pricey for a cup but I do love this tongue in cheek handmade mug from Gilbert and Stone on Etsy. Dads are always the hardest to buy for aren't they?! If you ask what they want this year and they tell you nothing, then this might be a good call!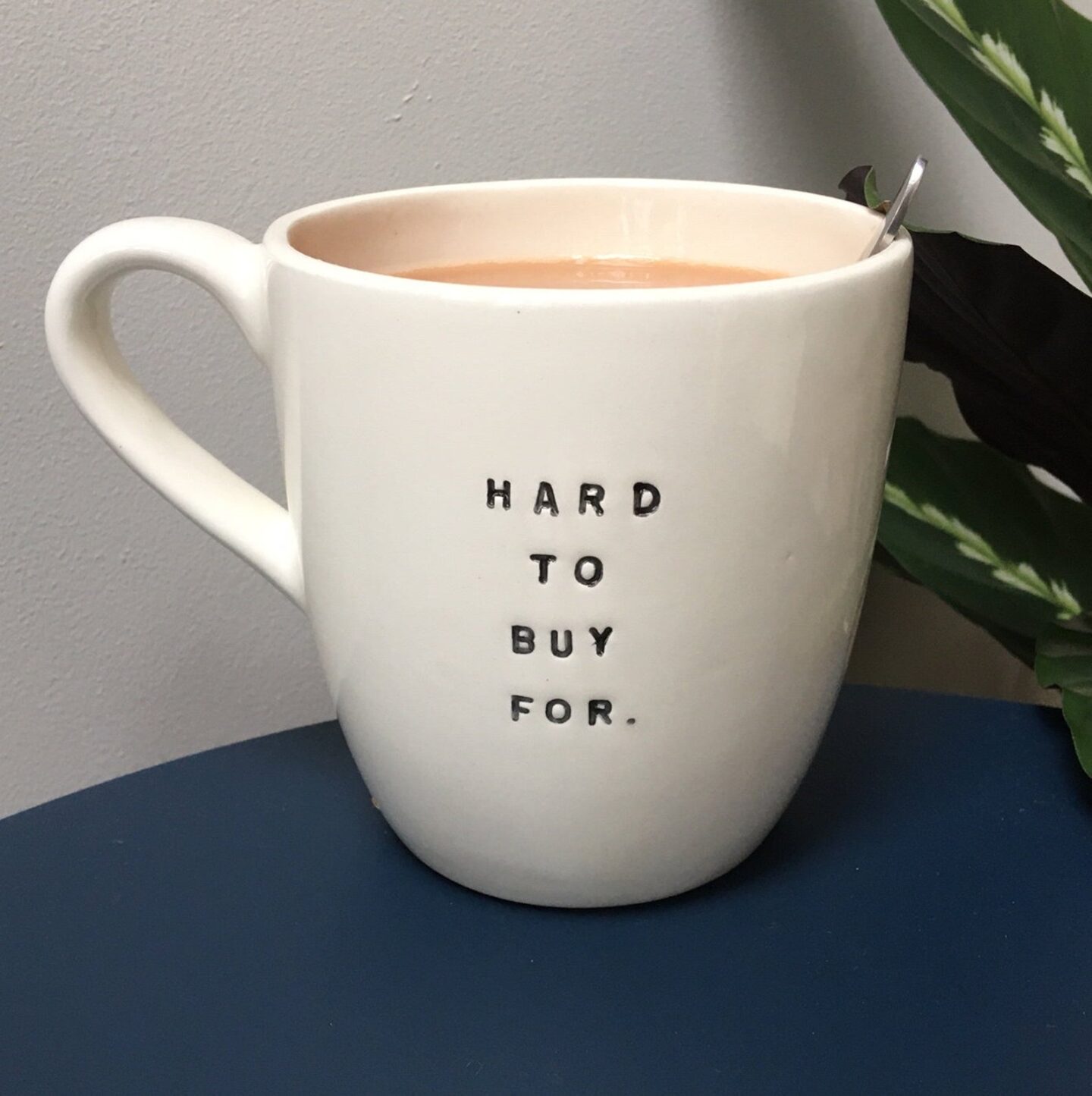 Lounge shorts £23
For many of us now working from home, the clothes we wear on a day to day basis has changed dramatically. Papa Ginge had a lot of winter lounge wear like tracksuit bottoms but in the summer, we are usually out and about so he doesn't really have any loungewear for the hot weather.
I've ordered him these comfortable cotton Nike shorts from Mainline Menswear so he can work from home in the heat comfortably.
You can currently get 8.25% cashback on Mainline Menswear via Quidco (this referral link will give you £10 cashback too if you aren't already a Quidco member. We find it really beneficial as I have discussed here).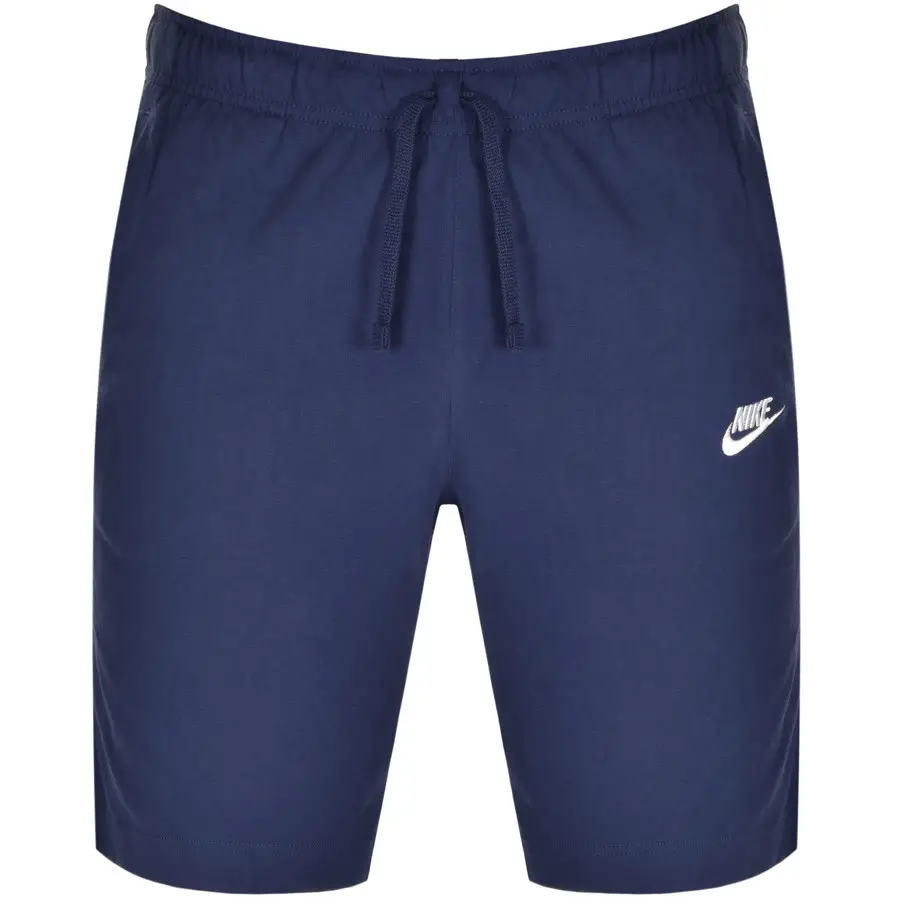 Coffee Lovers Letter Box Hamper £27.95
Beautifully wrapped in traditional parcel paper, with twine and ink stamps, this special little hamper is perfect for dads who love the smell and taste of fresh coffee to start their day. It's even personalised with a gift card. This is one that's going to look really special coming through the letterbox.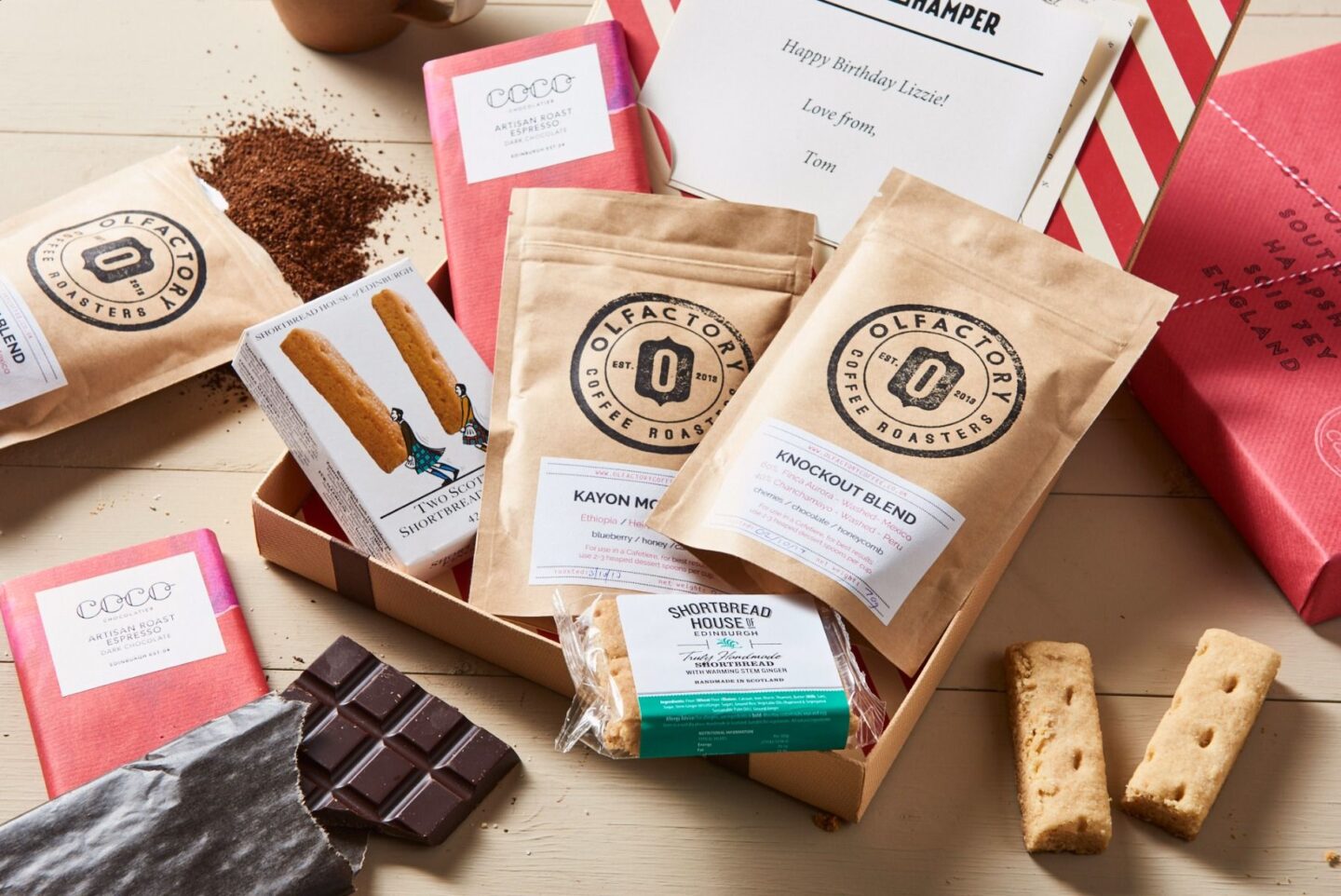 Personalised Football Family Team Framed Print £35
The perfect personalised print (affiliate link) for football lover dads to show the love for their club. You can personalise every aspect of the print, including the family name, slogan, shirt colours, sizes and numbers. Incorporate the nicknames you have or meaningful dates into the print. They'll even create your own family club crest using the initials within the badge. Cute!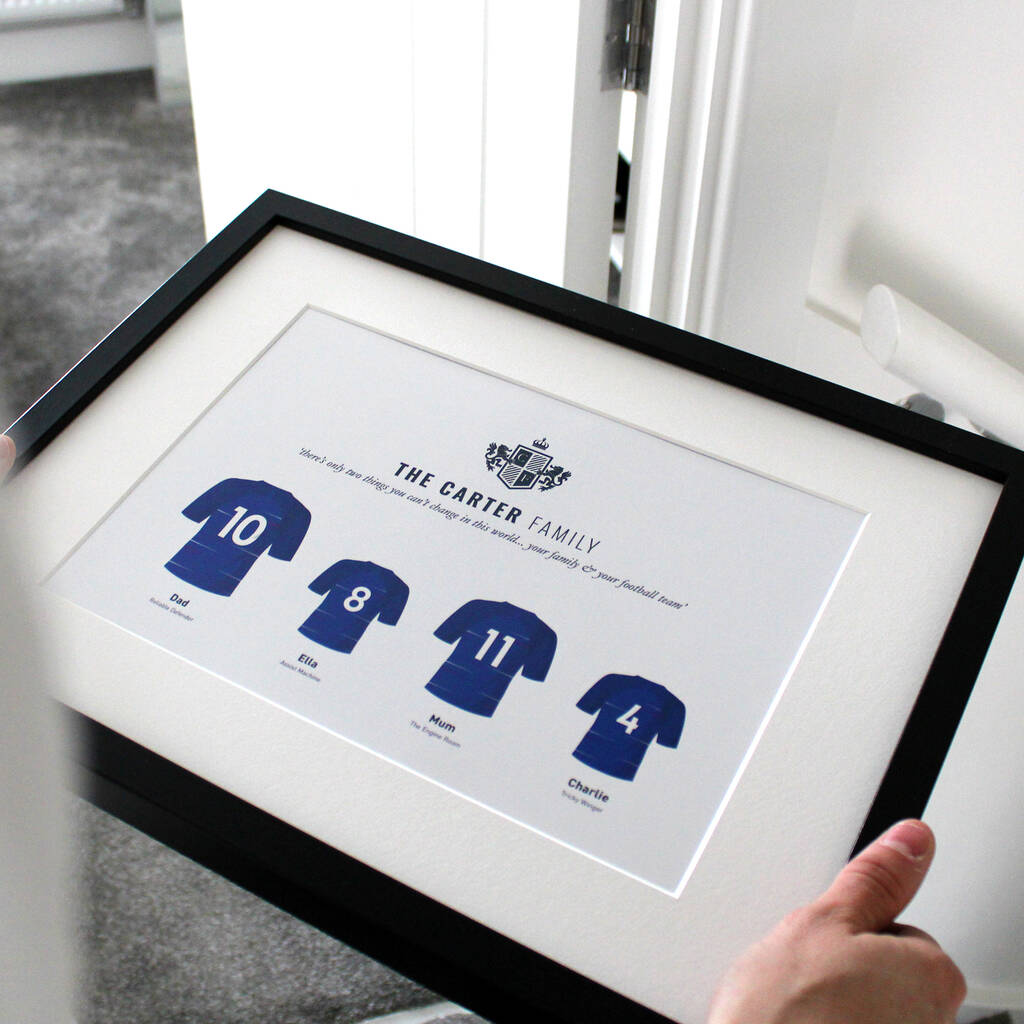 Pizza Oven BBQ accessory – £70.66
Are there any dads who haven't 'manned' a BBQ during lockdown?! This pizza oven (affiliate link) is an ideal accessory to cook pizzas on many different gas barbecues as well as charcoal barbecues and outdoor grills. Perfect for the dads who consider themselves to be the best BBQ chefs so they can take their BBQ game to the next level.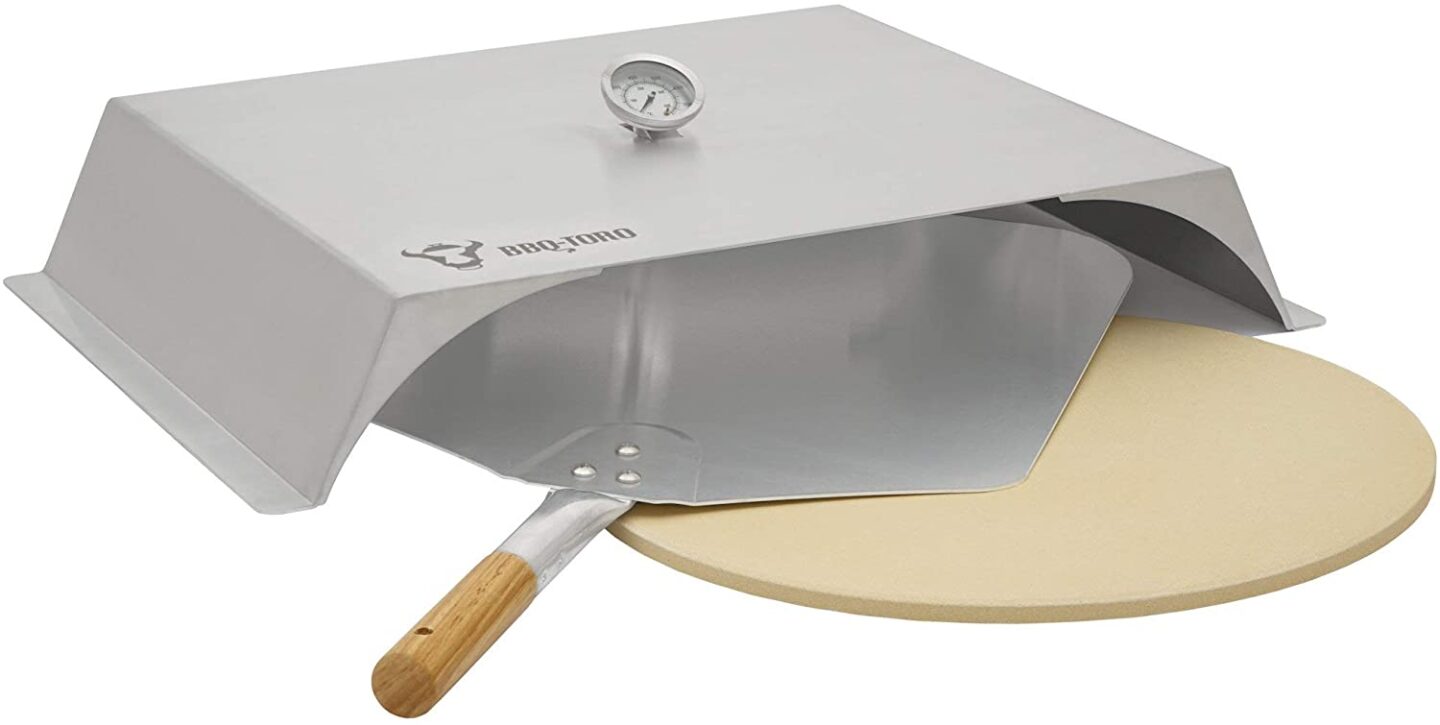 Personalised Twinning Superhero Cape £75
How amazing is this personalised rainbow printed superhero cape (affiliate link) with a matching mask. These would be so much fun for role-playing games at home or wearing at festivals when they are back on. I love them. You can even personalise them with initials. Not cheap though but they are fabulous. You can get ones to twin with your dog too. I can't even.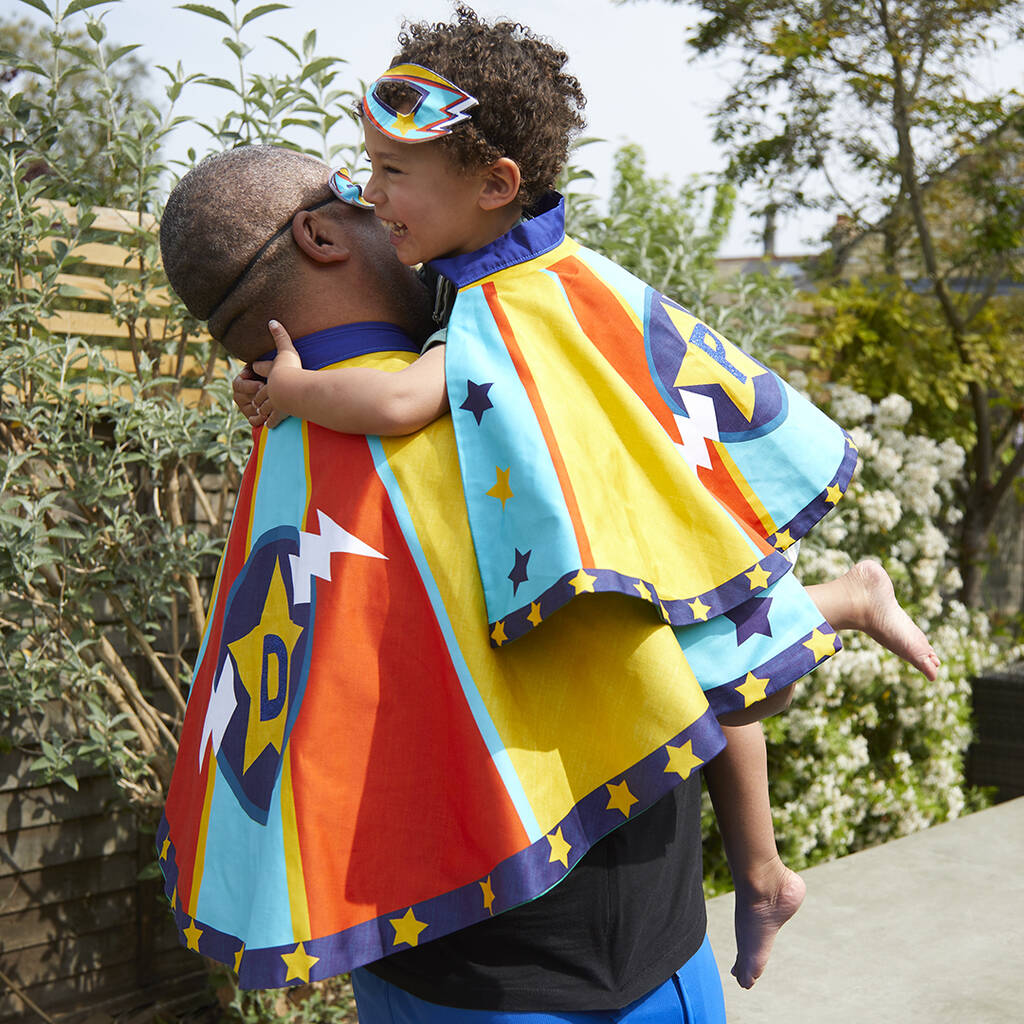 I hope you found these Father's day gift ideas that you can buy online helpful! What are you buying the dads in your life this Father's Day? Let me know in the comments!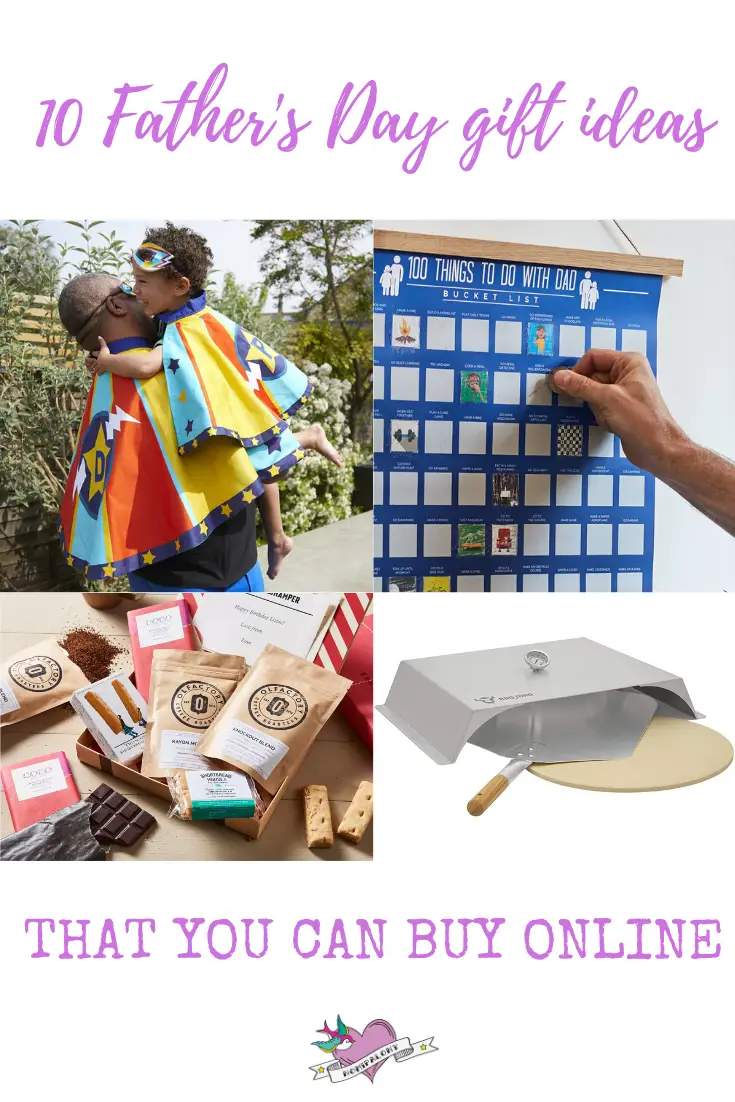 Disclaimer: This is post contains some gifted items. This post also contains affiliate links. If you buy an item through an affiliate link you won't pay any more for that item but I will receive a small referral fee. For my full disclosure please see my about page.
Never Miss a Post
Click here to subscribe to our mailing list