Dads are so hard to buy for right? If you have little kids you often have to buy gifts for your partner from the kids as well as gifts for your own father so it can be so hectic trying to figure out what to get everyone! Well don't fear, I'm here to help. In this post are a bunch of great ideas for all budgets including some special discount codes to save you some cash too! Here's 13 Father's Day gift ideas that you can buy online to make Father's Day special for the dads in your life. Items are ordered from lowest to highest cost…
Father's Day gift ideas you can buy online £10 and under
Frozen pre-made smoothie packs – from £1.85
If the dad you are buying for is health concious or trying to be then these premade smoothie packs from PACK'D (affiliate link) are a great gift. PACK'D are nutritionally balanced, plant-based smoothie kits, packed full of frozen fruits, vegetables and superfoods, with recipes tailored to energy, vegan protein, muscle recovery and more.
My personal favourite is the power smoothie blend – a delicious chocolatey blend of frozen fruit, vegetables, cacao and plant-based protein. Naturally high in protein and Vitamin C it is designed to help support muscle maintenance and reduce tiredness and fatigue.There are loads of options though so check them out.
With zero waste and zero fuss – all your dad has to do is blend! My readers can get 15% off with the code NYOMI15.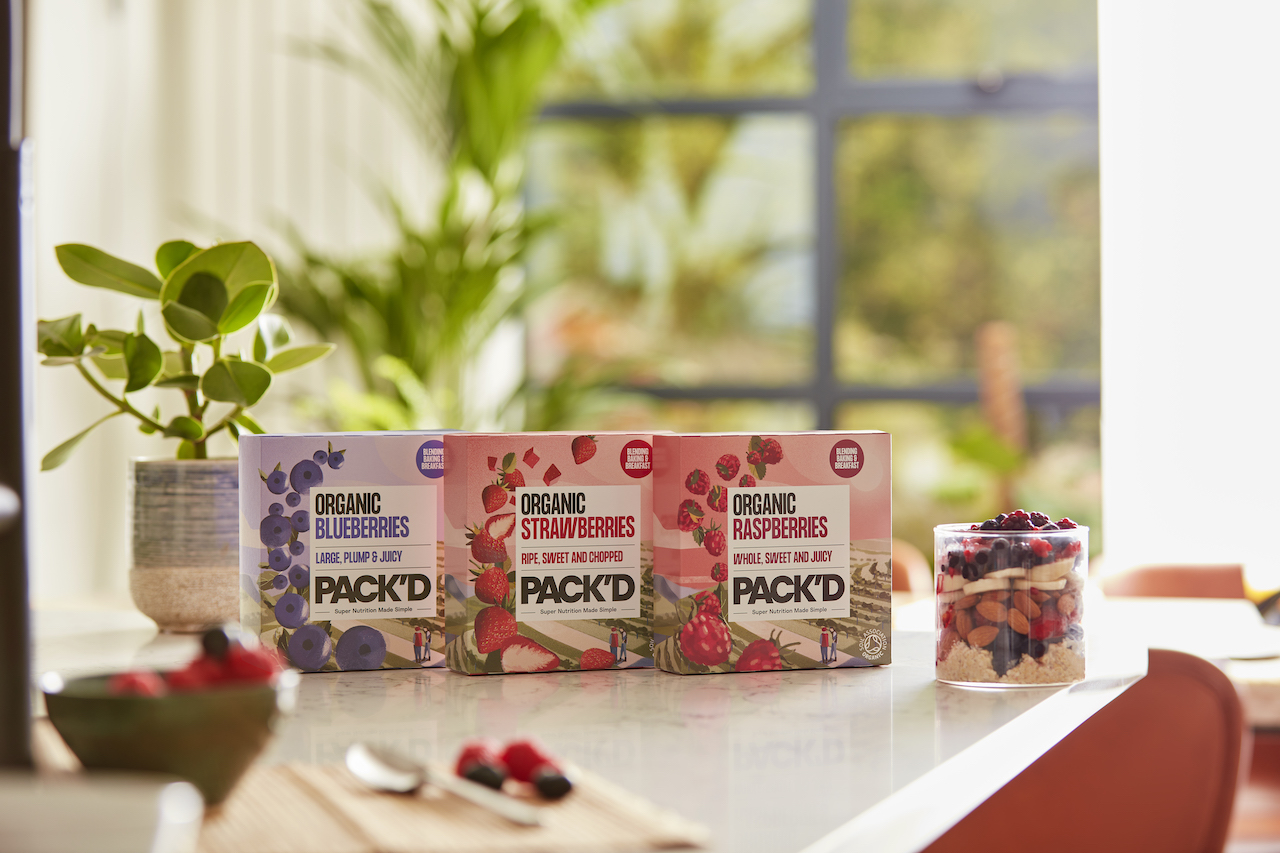 Vex Gift Card from £10
A Vex gift card is a multi-option gift card exchangeable for any product on Voucher Express. Gift Cards from Voucher Express end the age-old dilemma of what gift to send. Now your recipient has the option of every voucher and store featured on Voucher Express – thousands of individual shops with the biggest retail brands in Britain. Brands include John Lewis, IKEA, B&Q, M&S, Ticketmaster, Currys/PC World and many more. Perfect if you just want to get your dad a gift card but aren't quite sure for where. 

Father's Day gift ideas you can buy online under £20
Vegan pick n mix – £11.99
Who doesn't like getting pick n mix? It takes me right back to being a kid! It can be harder if you have dietary requirements though but don't worry, CandyRoo have got you covered with their ultimate vegan top pick mix.
CandyRoo are an online retailer of pick and mix, sweets, chocolate, fudge and more. The range on offer is expanding daily with childhood classics, to modern free from ranges. You can build your own pick n mix or get their premade packs in a range of sizes.
CandyRoo aims to be carbon neutral by offsetting emissions, by planting trees through the Ecologi programme, along with utilising packaging which can be recycled at home or in supermarkets or local authorities recycling centres.
They have an extensive range of free from and vegan friendly sweets, chocolates and more. CandyRoo's aim is to grow this offering to be the largest in the UK to provide ranges which are inclusive to as many dietary requirements as possible.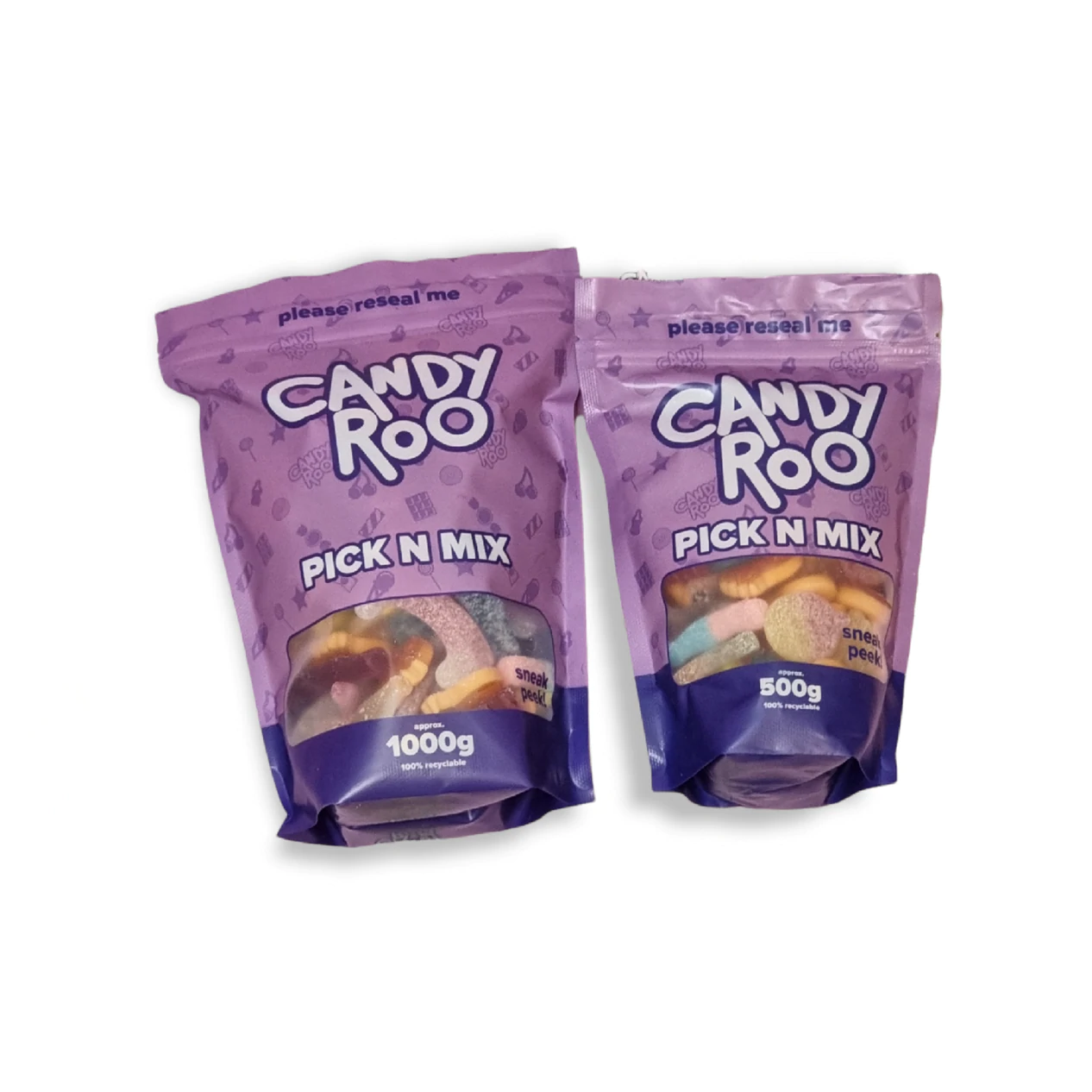 Green and Black's Father's Day gift pack – £15
If you Dad loves organic dark chocolate then Green and Black's have a special Father's Day organic dark chocolate gift pack available. A more upmarket chocolate for the distinguished papa.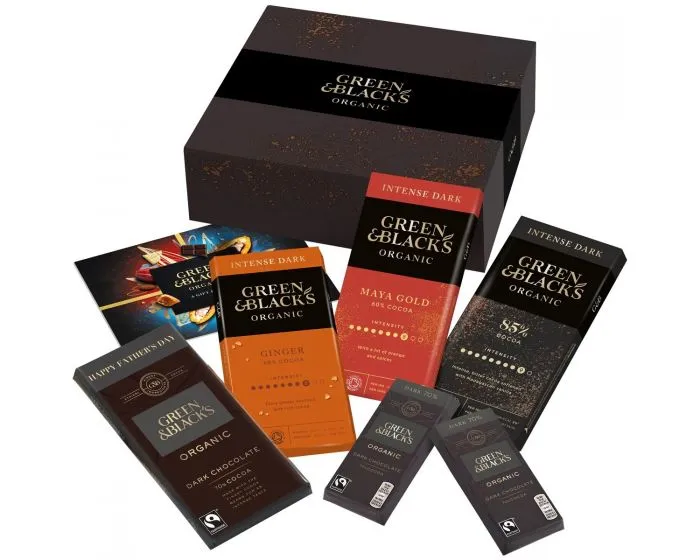 Father's Day gift ideas you can buy online under £30
Cadbury's Father's Day Gift chocolate and sweets gift – £25
For the more traditional chocolate loving dad, Cadbury have a special edition Father's Day chocolate and sweets gift box available this year with all the classic chocolates the dad in your life will have loved over the years. A good gift to give the dad who says 'oh I'm alright, I don't need anything'. You can't go far wrong with this one.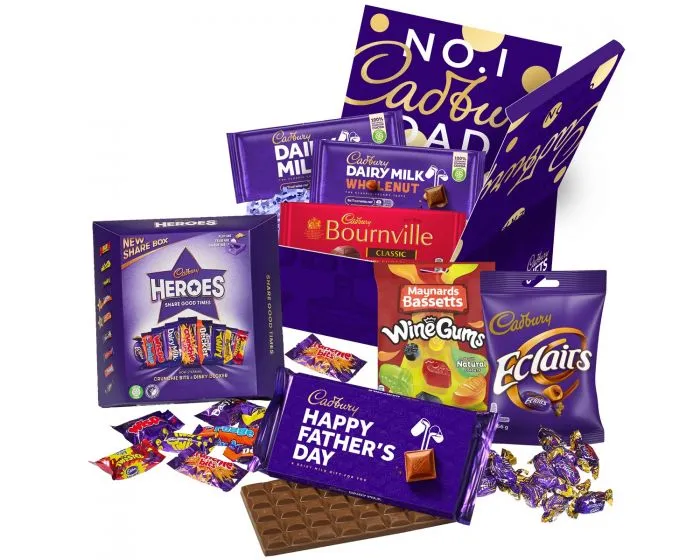 The Ardmore Single Malt Scotch Whisky – £24.90
For the Whisky lover you can't go far wrong with this Ardmore Single Malt Scotch Whisky. Papa Ginge is a big whisky fan and loves this one. It's a reasonable price but comes in a beautiful and modern presentation case. It looks more expensive than it is which is what you want with a gift right!
Parker Notebook & Jotter Pen Gift Set – £25.99
This gift set features a A6 parker notebook filled with lined ivory-coloured pages and a Parker Jotter Ballpoint Pen (the most streamlined design yet featuring a stainless-steel barrel and cap with high shine trims and signature Parker arrowhead clip).
You can pay an extra £4 to get this personalised for your dad to make the gift extra special. The set comes in a lovely presentation box making it a perfect gift for Father's Day. Alternatively, Boutique Gifts have a range of other impressive personalised luxury pen sets.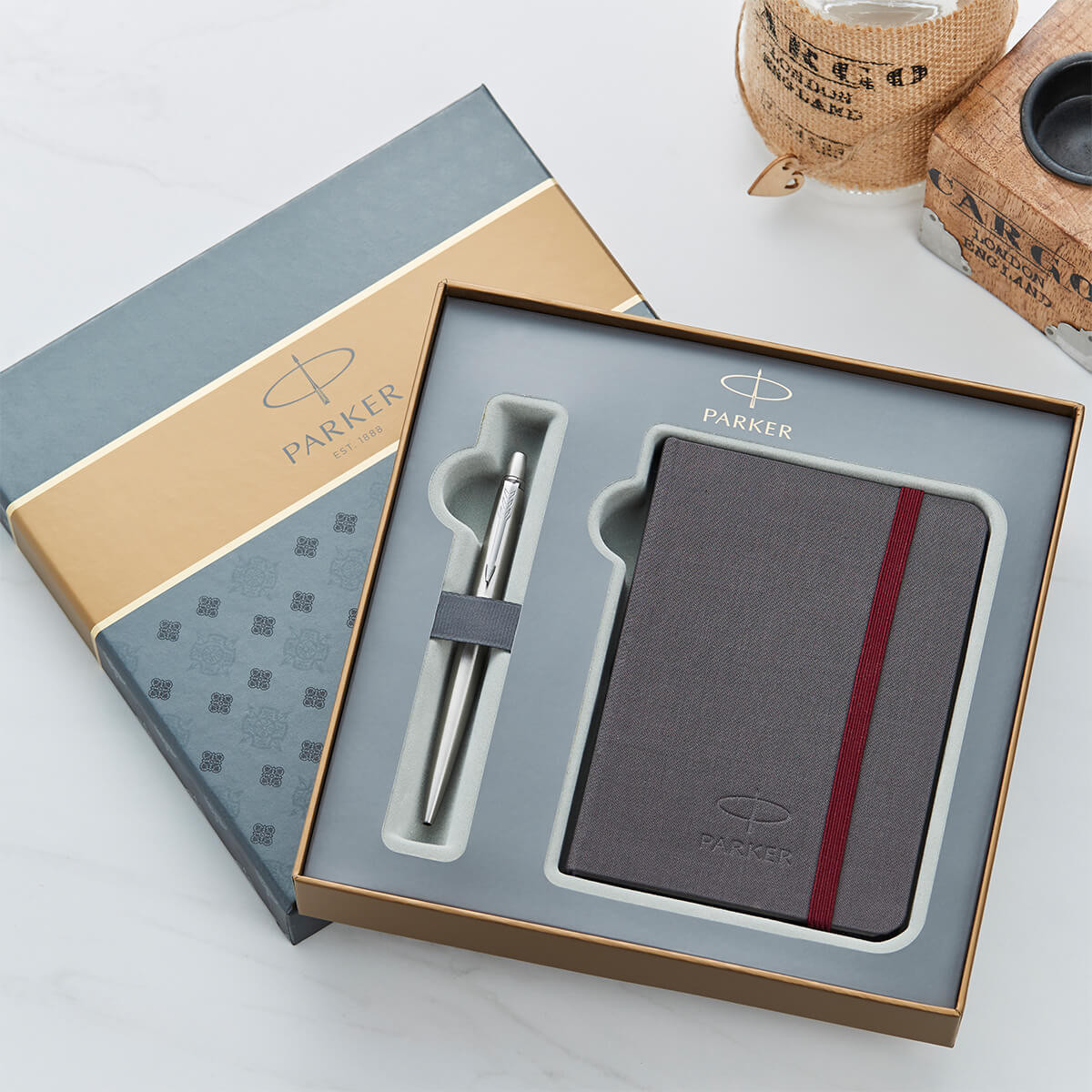 Father's Day gift ideas you can buy online under £40
MasterClass Ceramic Non-Stick Eco 30cm Fry Pan – £34.49
For the dad who is a wannabe chef, this MasterClass 30 cm ceramic non-stick frying pan from Lifetime Brands features a chemical-free coating. It's better for you, and better for the environment. With its high-quality materials, this frying pan is perfect for regular kitchen use.
It can be really hard to find good non-toxic non stick frying pans that actually work but this one is a delight! It's made of durable aluminium, which allows it to absorb heat quickly and evenly – for quicker cooking times. There's a stainless iron base too, meaning you can safely use it on a variety of heat sources, including induction. 
You could compliment this gift with some nice local artisanal food products from your local food market for him to cook up a storm.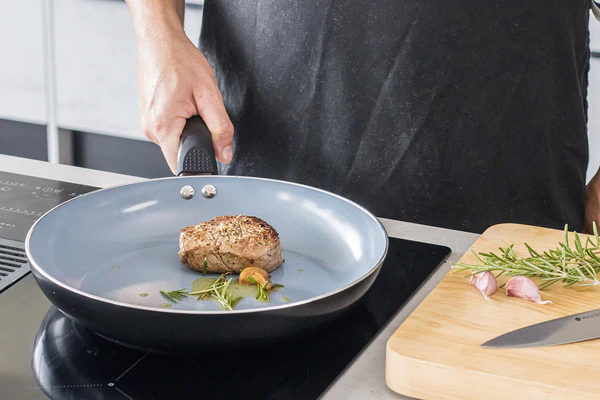 Fathers Day Pork Pie Gift – £35
Marks and Spencers have a lovely little 'pork pie' food 'hamper' (affiliate link) this Father's Day. It contains:
The Big Daddy Pilsner Lager (660ml) (Alcohol content- 4.8%)
Dad Melton Mowbray Pork Pie (440g)
Crispy Cheese Crackers (150g)
2 year Cornish cruncher cheese (120g)
Caramelised red onion chutney (330g)
Classic piccalilli (285g)
Cheese twists (125g)
Roasted and salted large peanuts (200g)
Tote Bag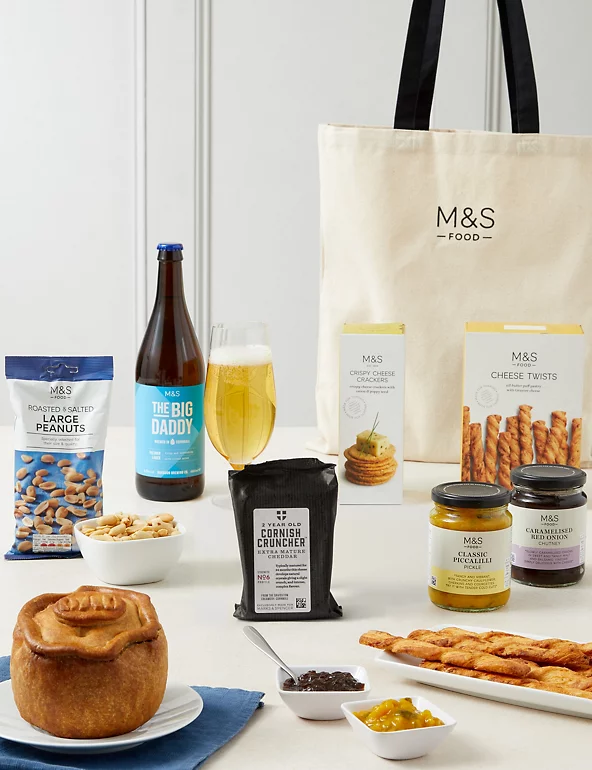 Father's Day gift ideas you can buy online under £60
Voucher for a local pub or restaurant £50
A voucher for a lovely local pub or restaurant for your dad is a great gift. We love the Broadchare in Newcastle. £50 would get you a bunch of great beers and they do the best bar snacks like deepfried monkfish cheeks and proper runny scotch eggs.
Renpho massage gun – £59.99
I got one of these massage guns a while back and I've been recommending them to everyone ever since. They are a game changer for someone with aches, pains and knots who can't afford regular massages.
A fraction of the cost of many of the more expensive massage guns on the market, this has all the functionality. It has a number of different speeds and crucially, you can change the position of the arm. This allows me to work on the knots on my back on my own. Trust me, your dad will thank you for this gift (especially if he lives alone!).
It currently has a £10 off on Amazon so you can get it for £59.99.
Outdoor watersports gift experience – £54
For the more adventurous dad how about a gift voucher to your local watersports activities? We love CBK Adventures in Whitley Bay. These would be great to do with your dad as a bonding experience.
Why not try their Tyne Bridges and Quayside kayak tour which was awarded gold for Experience of the Year at the North East Tourism Awards 2020 and costs £54 per person.
They've loads of great options though from seal spotting to sunrise sessions and SUP cookouts so do check out their website or your local equivalent.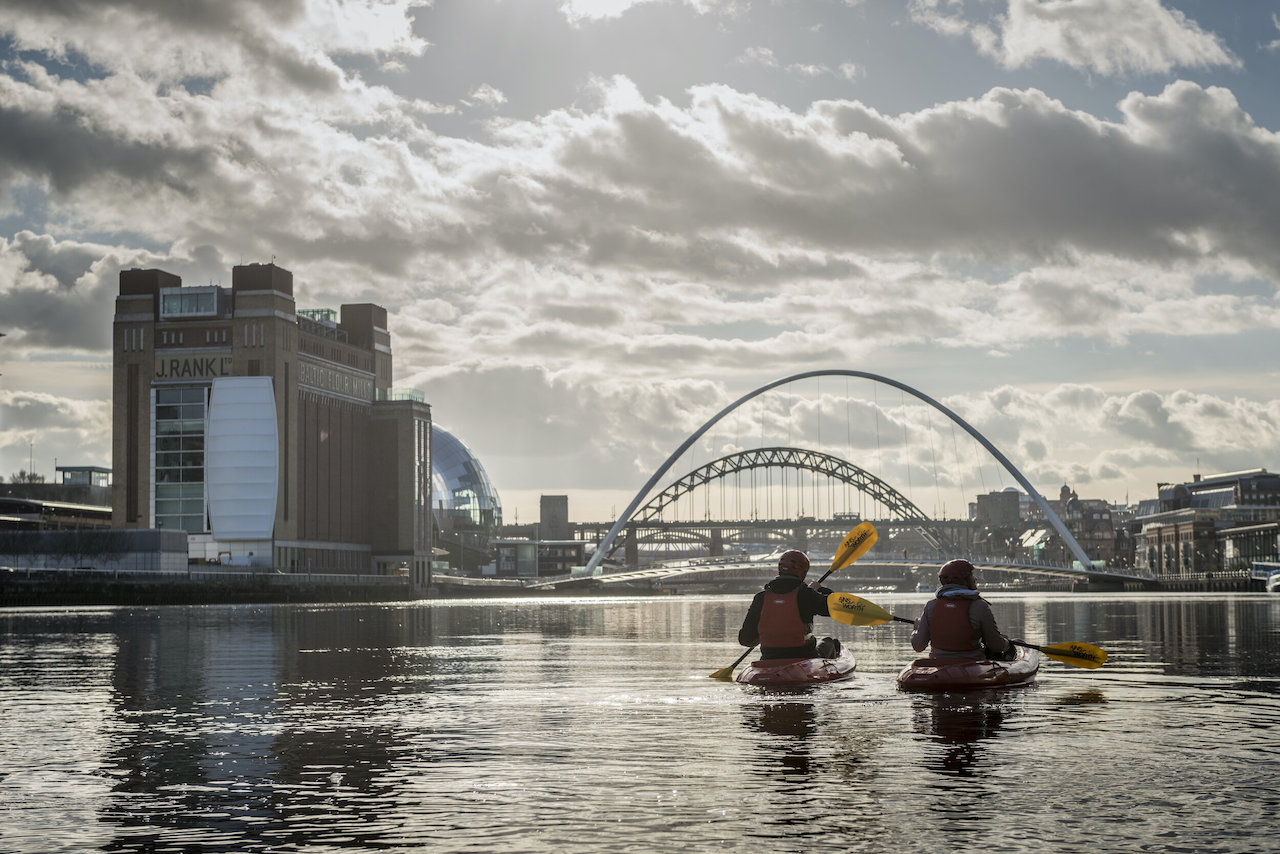 Father's Day gift ideas you can buy online over £100
Ooni Fyra 12 Wood Fired Outdoor Pizza Oven – £249
For a total splurge if money is no object then you can take your dad's bbq to the next level with his own pizza oven. I've heard great things about the Ooni outdoor pizza ovens for woodfired pizzas.
Hope you found these ideas helpful. Let me know what you are getting for Father's Day in the comments.
If you liked this post you might also like:
If you have enjoyed this post or found it useful, here are some quick and easy ways that you can support Nomipalony or say thanks: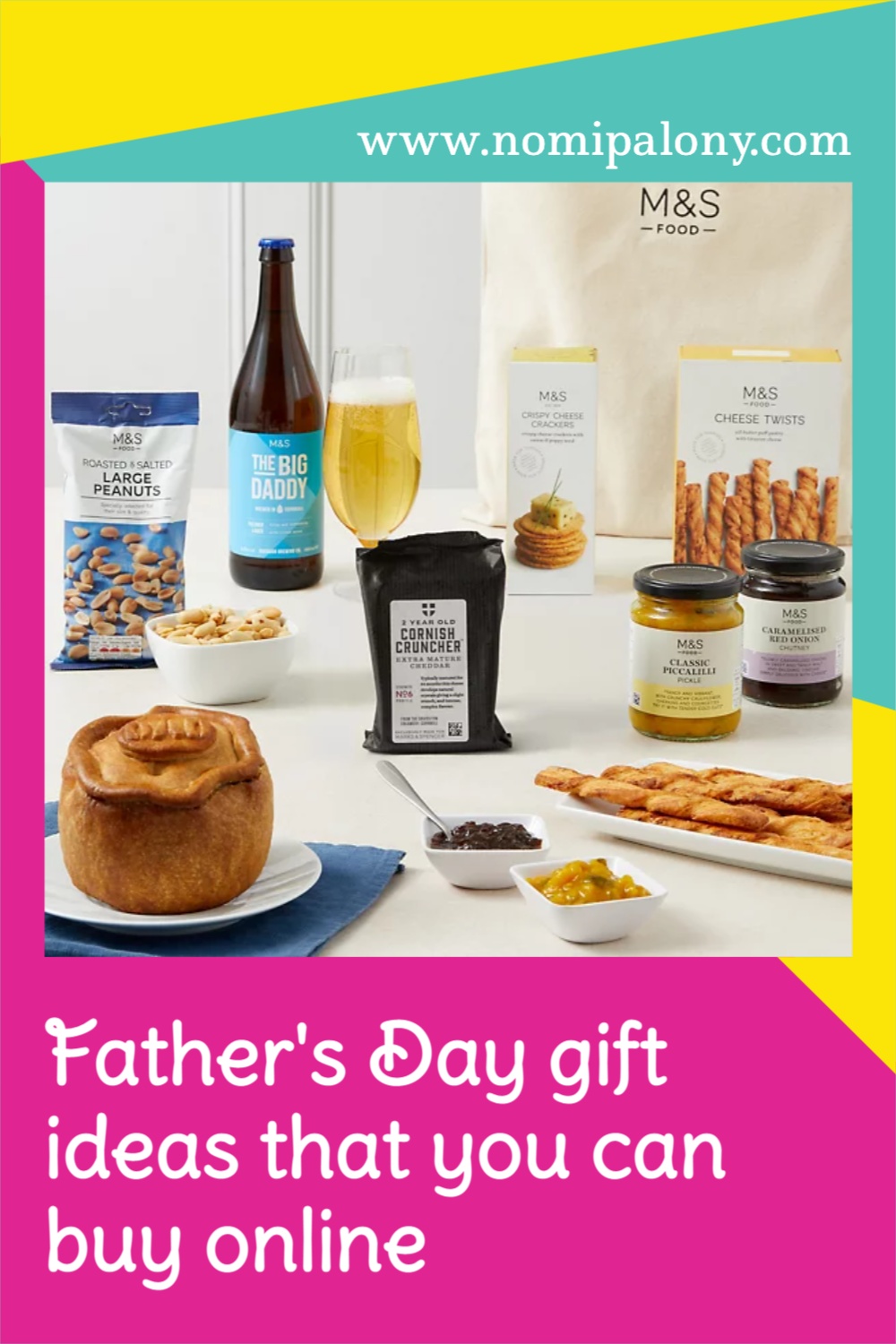 Disclaimer: This is post contains some gifted items. This post also contains affiliate links. If you buy an item through an affiliate link you won't pay any more for that item but I will receive a small referral fee. As an Amazon Associate, I earn from qualifying purchases. For my full disclosure please see my about page.