Dads are so hard to buy for right? If you have little kids you often have to buy gifts for your partner from the kids as well as gifts for your own father so it can be so hectic trying to figure out what to get everyone! Well don't fear, I'm here to help. In this post are a bunch of great ideas for all budgets including some special discount codes to save you some cash too! Here are 12 Father's Day gift ideas that you can buy online to make Father's Day special for the dads in your life. Items are ordered from lowest to highest cost…
Father's Day gift ideas you can buy online £10 and under
Ohso bars – £4.99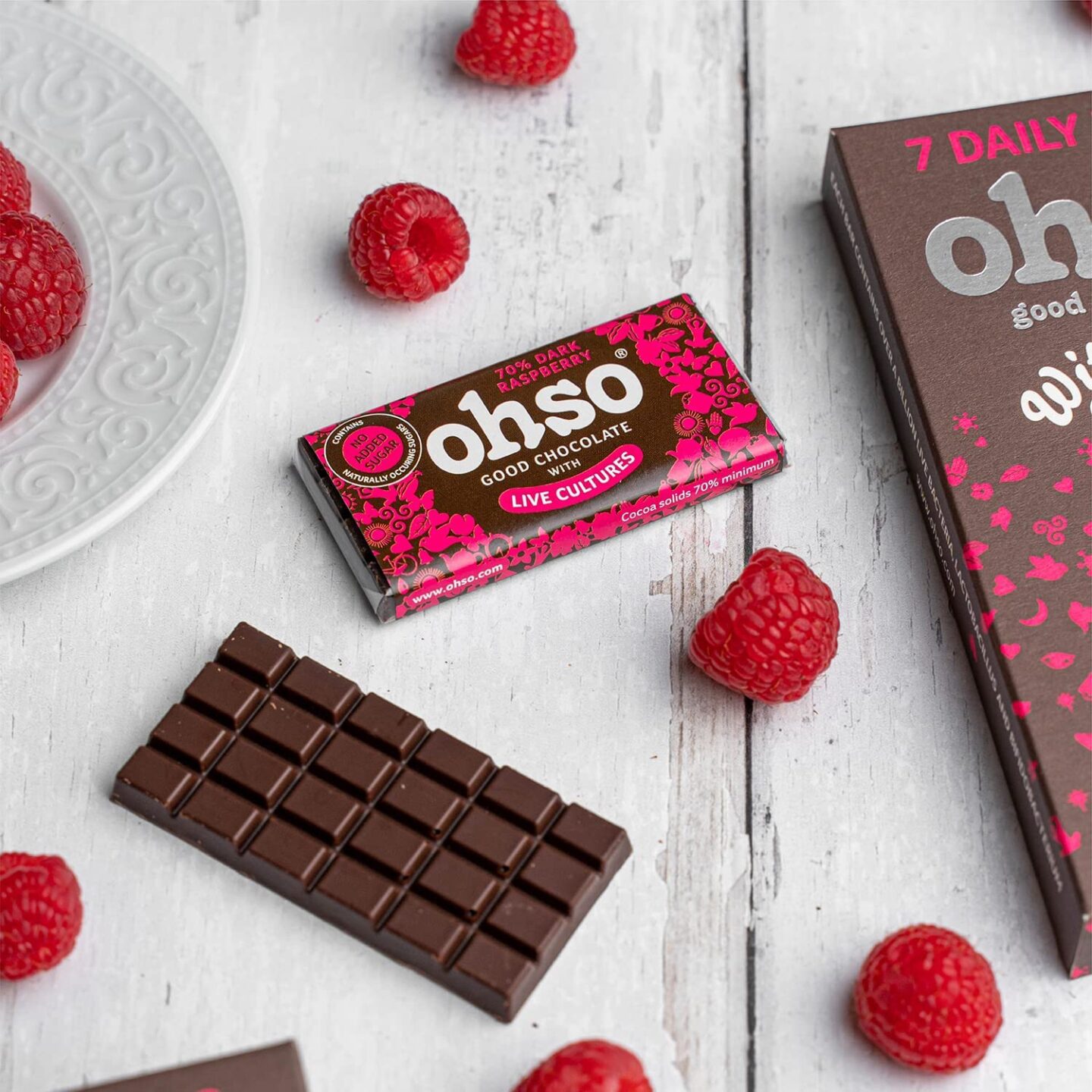 This is my current chocolate of choice.
Ohso chocolate is vegan and gluten-free but it is also full of live cultures to aid gut health.
Split into 7 daily bars, they are perfect to get you through the week. Research suggests consuming probiotics in chocolate is x3 more effective than leading dairy shots.
Not only have OHSO combined delicious Belgian chocolate with over a billion Lactobacillus and Bifidobacterium live cultures, but they've also managed to do it whilst being completely free-from artificial colours and preservatives.
In fact I've tested out the Ohso bars in the Zoe nutrition app and the 70% dark versions scored a whopping 71 for me out of 100 – which is a very high nutrition score making it my current go to chocolate.
PLAYin CHOC – £5.50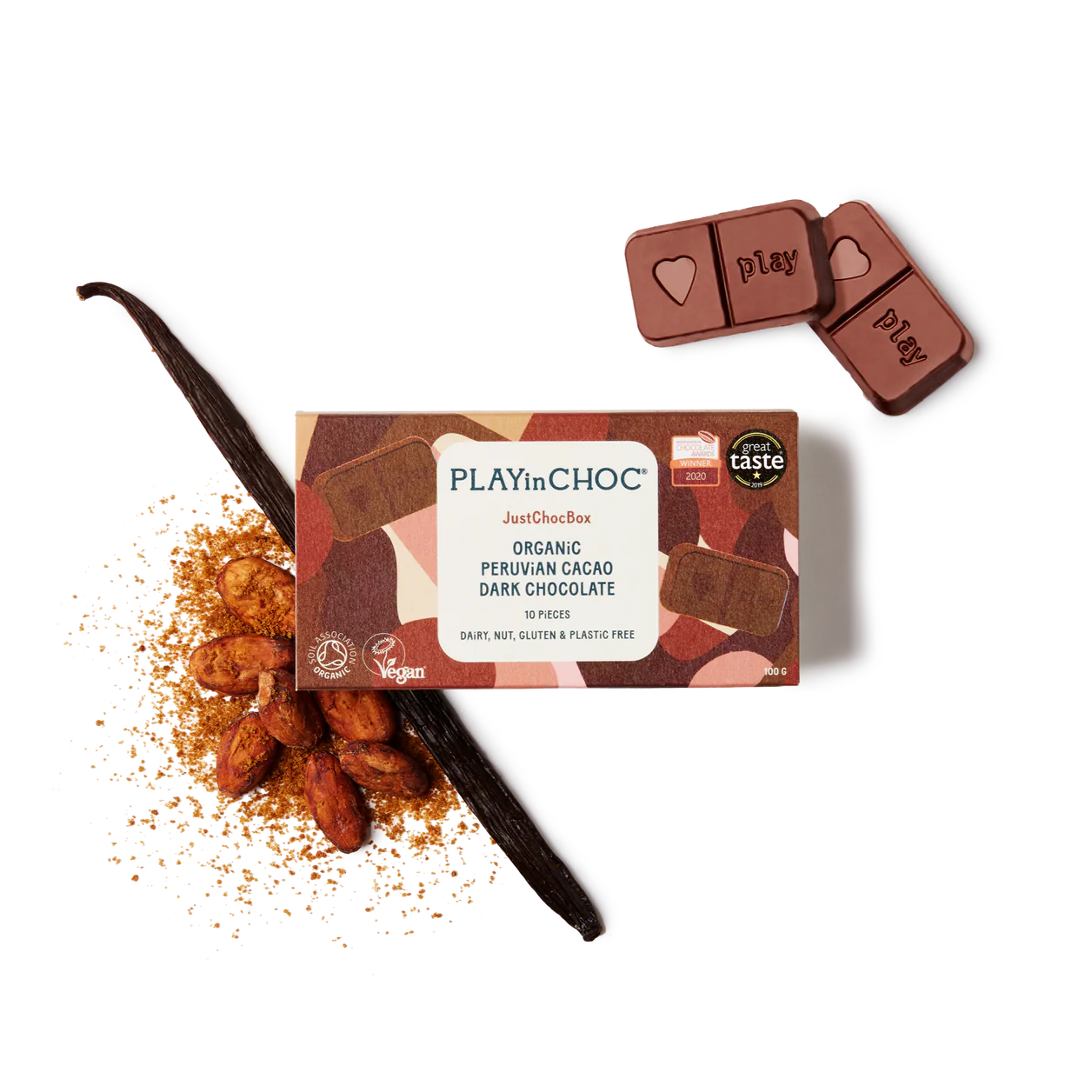 Another great chocolate choice for the ethical chocaholics I bring you ethical chocolate brand PLAYin CHOC.
Their chocolate bars are dairy, nut, gluten, soy and plastic free. They are also 100% organic and vegan.
They are child, slave and animal labour free and have 1/3 less sugar than other leading chocolate brands whilst still tasting great.
The chocolates are individually wrapped so are perfect for those wanting a small chocolate treat a day.
Father's Day gift ideas you can buy online – £20 and under
Daddy socks £12.00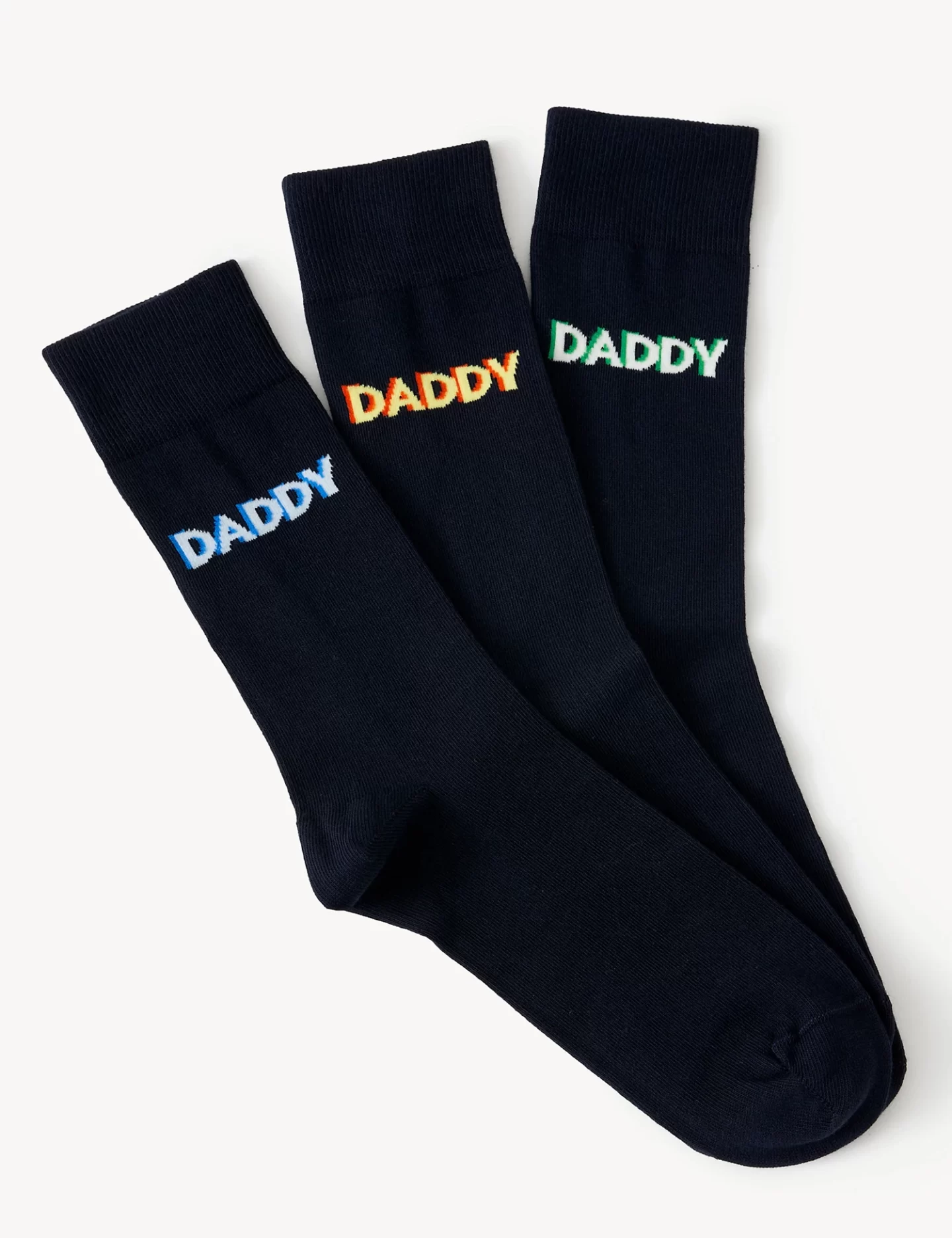 Show dad some love with these cotton-rich slogan socks from M&S (AD -affiliate link). Added stretch for comfortable wear.
'Daddy' is written in three different colours in 3D block capitals. They're the perfect gift for any time of year.
Cider gift set – £16.99 – plus 10% discount code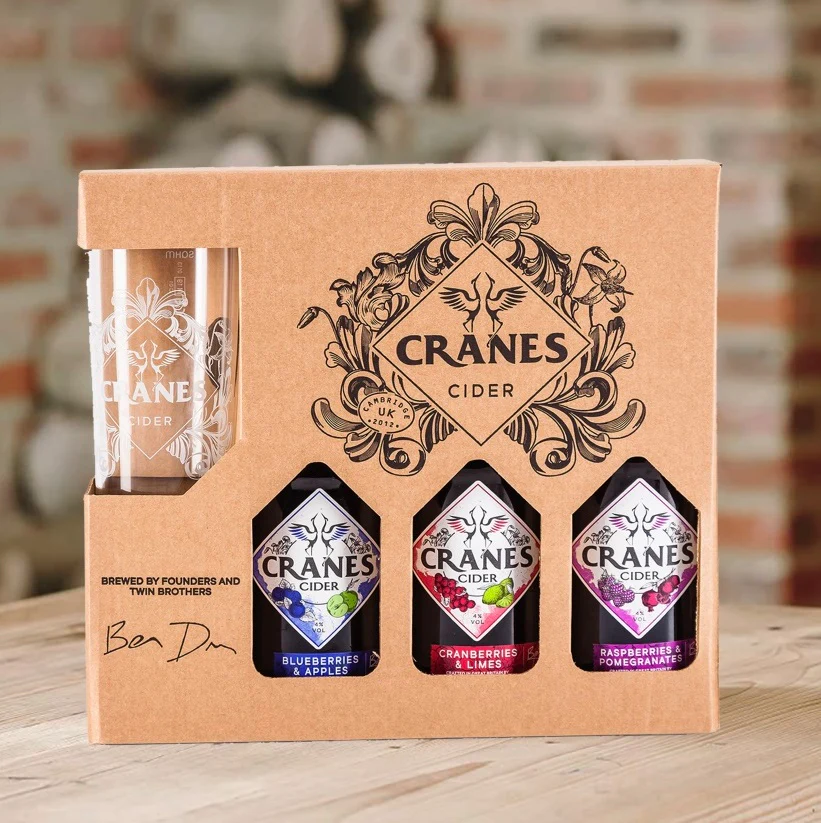 A Cranes Cider Gift Set is an ideal present for any cider loving Dad this Father's Day. The premium crafted boxed gift set includes a gorgeous pint glass and three 500ml bottles of Cranes Cider:
Blueberries & Apples. Refreshingly natural, distinctive blueberry with a kick of crisp apple
Cranberries & Limes. Crisp, sweet cranberries combined with a zing of lime
Raspberries & Pomegranates. Sweet & delicious raspberry, with a unique twist of pomegranate
I'm happy to offer my readers a 10% discount code (NOMIPALONY10) that you can use on anything from the Cranes online shop.
RRP: £16.99 and they're available on Amazon Prime, so can be easily bought and delivered next day
Dream and Cocoon Candle – £20 plus 20% discount code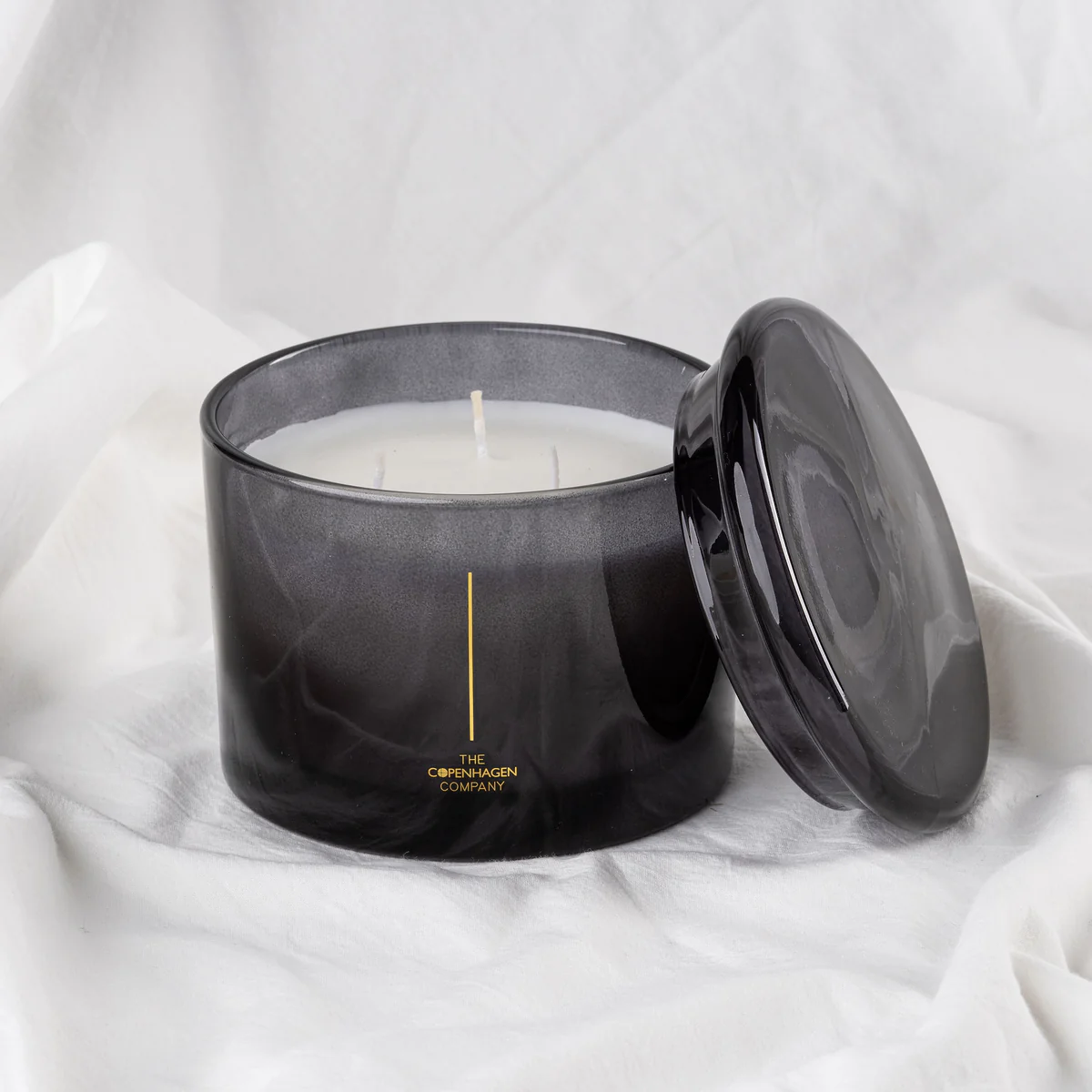 Wake up from a beautiful dream, with citrus notes to awaken you with this The Copenhagan Company candle.
This heady scent leads to a floral heart while the warmth of the sandalwood and amber radiate through and linger long after the flame has burned out. It smells wonderful.
Soy wax and cotton wicks with a 'masculine' design.
Top Notes: Petitgrain, Bergamot
Middle Notes: Agarwood, Rose, Violet Flower
Base Notes: Sandalwood, Amber, Musk, Patchouli
You can get 20% off this candle until the end of June with my code: NYOMI20.
Father's Day gift ideas you can buy online -£30 and under
Ultimate sushi kit – £29.99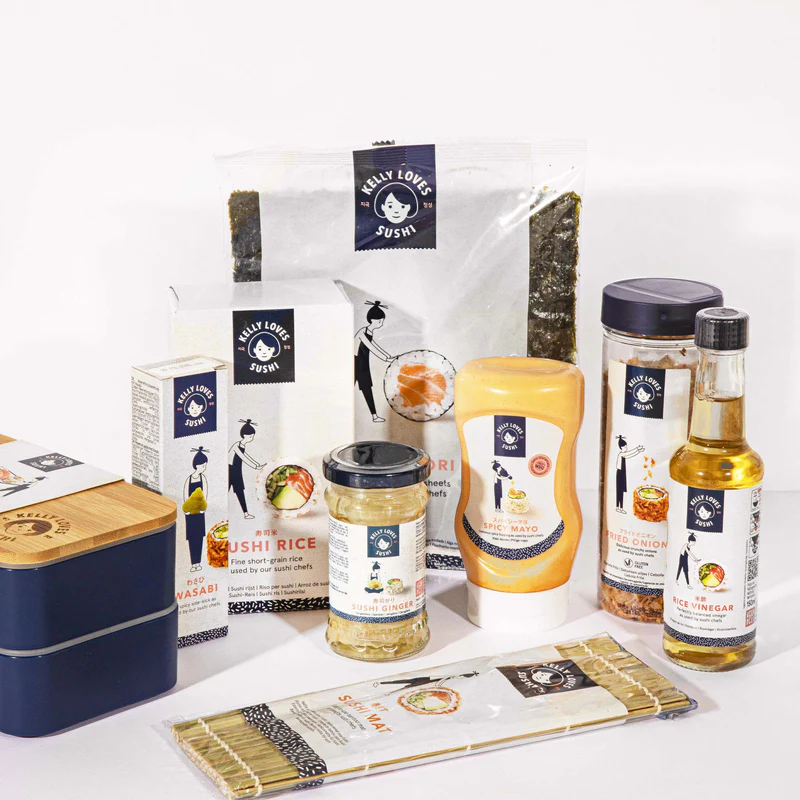 For foodies a unique gift would be the ultimate sushi kit from Kelly Loves Sushi.
This comprehensive kit includes all the necessary ingredients and tools to make the perfect sushi – just add your own fish, meat, or veggie filling and roll 'em up!
They also have a bunch of other add on products like ramune drinks, soy sauce and kimchi, perfect for a dad who loves Japanese food – especially if you then join him in making the sushi as a bonding activity!
Father's Day gift ideas you can buy online – £40 and under
Pulsin keto snack bars – £35.82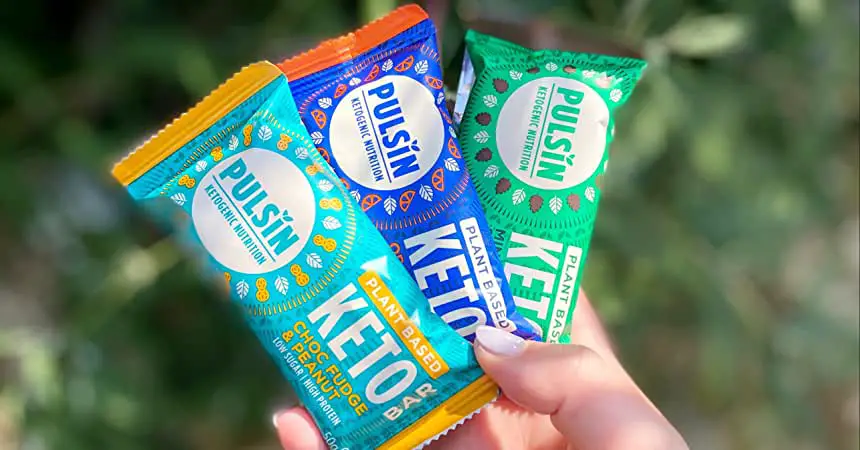 Pulsin's vegan Keto snack bars are low in sugar, gluten-free and are high in plant-based protein making them a great option for a wide variety of different diets.
With this box of snack bars your dad never has to go hangry after the gym for a long time.
Father's Day gift ideas you can buy online – £50 and under
Cù Bòcan Signature Single Malt Whisky – £40.99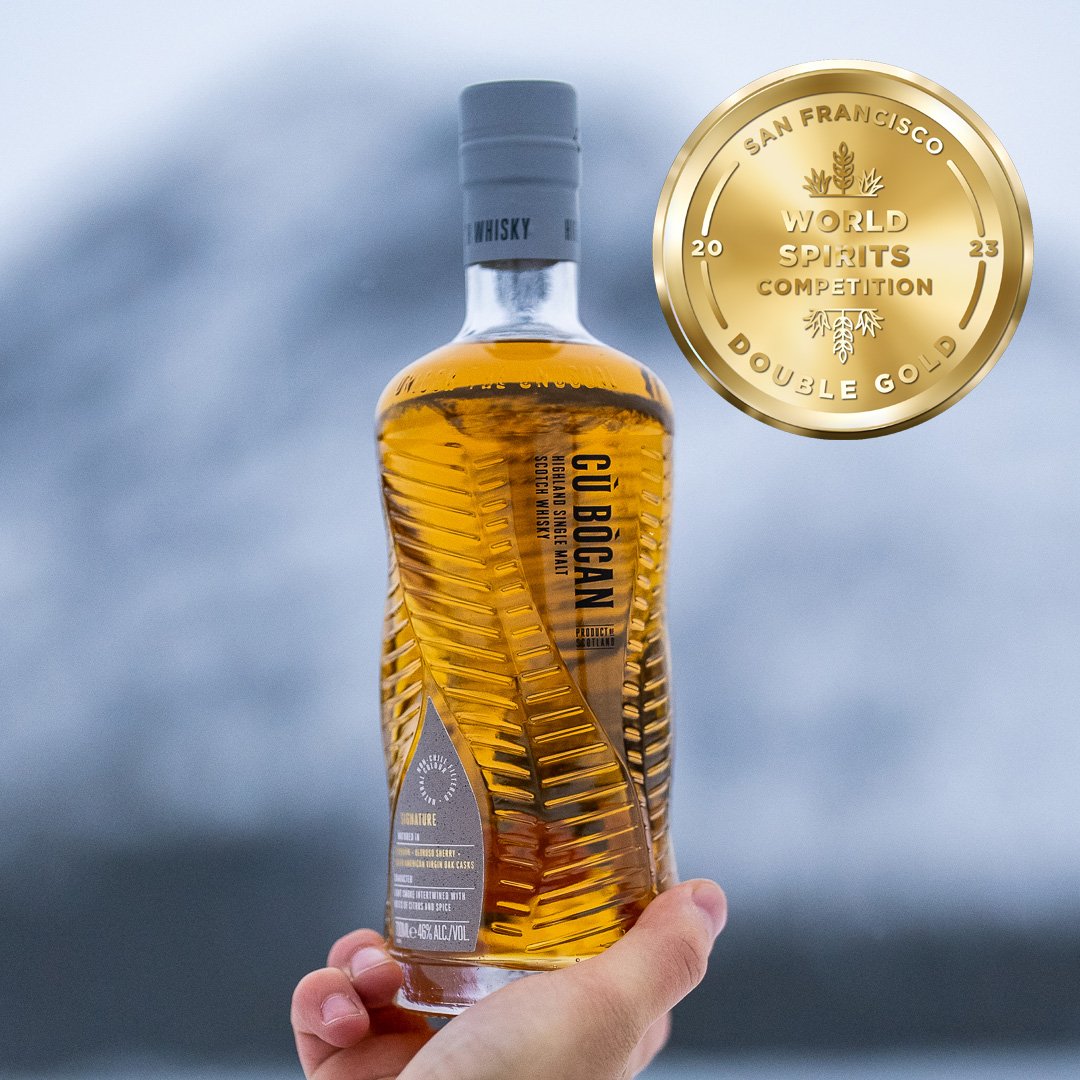 Double Gold Winner at San Francisco World Spirits Competition 2023. This subtly smoky, surprisingly sweet, it opens up the world of lightly peated whisky.
This smooth and sweet Scotch whisky is distilled in the winter months only, in the copper stills of the Tomatin Distillery in the Scottish Highlands, using lightly peated barley for a surprisingly sweet and subtly smokey whisky.
Anyone who enjoys discovering new and exciting whiskey flavours will be delighted with this innovative single malt Scotch whisky in its glass bottle, beautifully presented in a foil-embossed gift box.
Father's Day gift ideas you can buy online -£60 and under
Outdoor watersports gift experience – £54
For the more adventurous dad how about a gift voucher to your local watersports activities? We love CBK Adventures in Whitley Bay. These would be great to do with your dad as a bonding experience.
Why not try their Tyne Bridges and Quayside kayak tour which was awarded gold for Experience of the Year at the North East Tourism Awards 2020 and costs £54 per person.
They've loads of great options though from seal spotting to sunrise sessions and SUP cookouts so do check out their website or your local equivalent.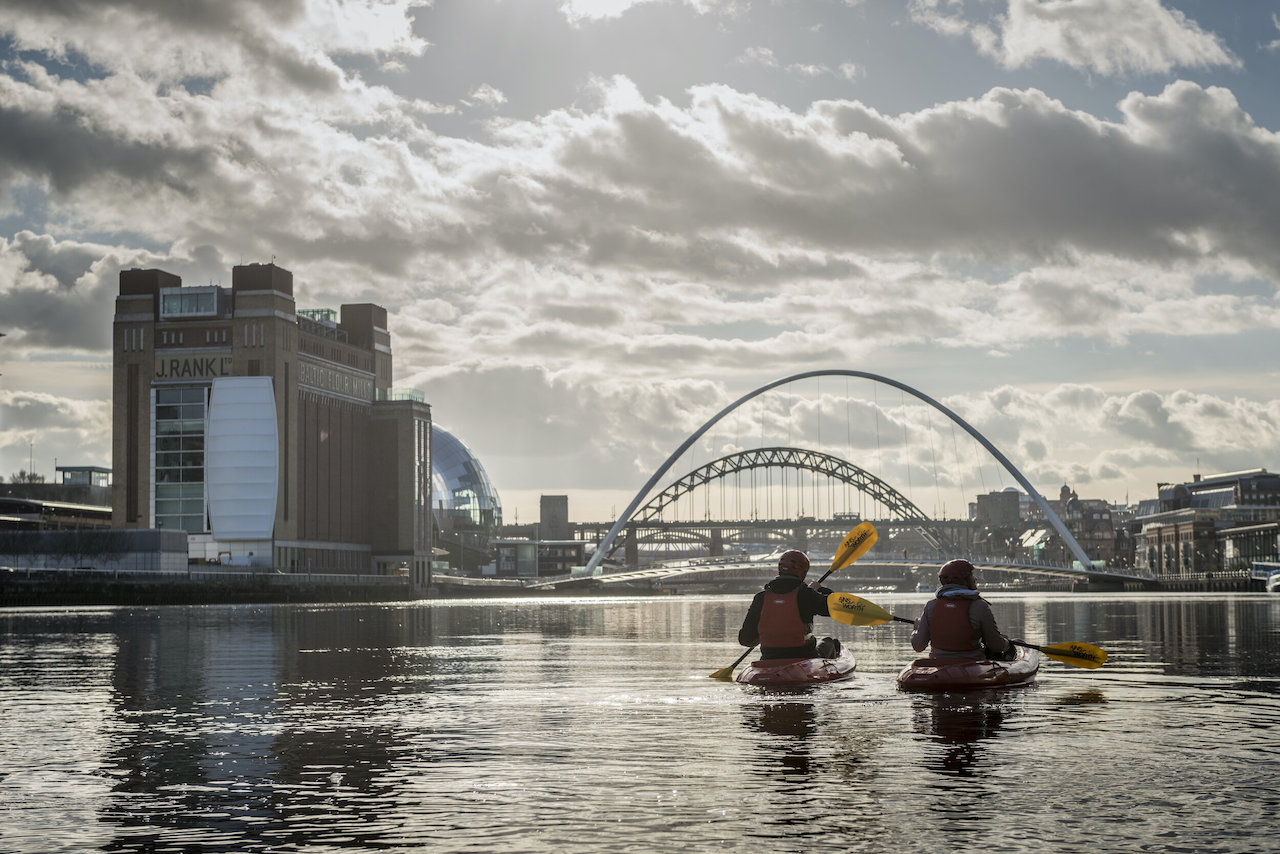 Father's Day gift ideas you can buy online -over £100
Voucher for a local pub or restaurant from £10-£149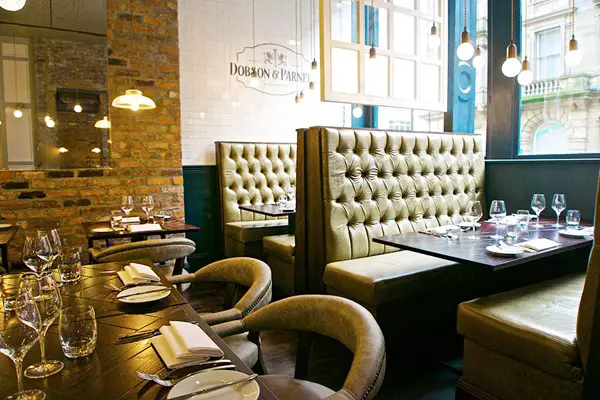 A voucher for a lovely local pub or restaurant for your dad is a great gift. We love Dobson and Parnell for a special meal in Newcastle. Buyagift.co.uk have lots of different restaurant gift cards from high street options to Michelin starred restaurants. There are 2 Dobson and Parnell vouchers on there, one for a 3 course meal for 2 (AD – affiliate link) with a bottle of fizz for £95 and another for a 7 course tasting menu for 2 (AD – affiliate link) with champagne cocktails for £149.
Renpho massage gun – £108
I got one of these massage guns a while back and I've been recommending them to everyone ever since. They are a game changer for someone with aches, pains and knots who can't afford regular massages.
A fraction of the cost of many of the more expensive massage guns on the market, this has all the functionality. It has a number of different speeds and crucially, you can change the position of the arm. This allows me to work on the knots on my back on my own. Trust me, your dad will thank you for this gift (especially if he lives alone!).
Watch out for offers for this one as you can often get it cheaper on Amazon.
Ooni Fyra 12 Wood Fired Outdoor Pizza Oven – £358.95
For a total splurge if money is no object then you can take your dad's bbq to the next level with his own pizza oven. I've heard great things about the Ooni outdoor pizza ovens for woodfired pizzas.
Hope you found these ideas helpful!
Let me know what you are getting for Father's Day in the comments.
If you liked this post you might also like:
If you have enjoyed this post or found it useful, here are some quick and easy ways that you can support Nomipalony or say thanks:
Share this post with your friends  
Pop over to my Amazon Storefront to see what products I have been buying and loving from there recently, including my health and fitness products list.
Sign up to my mailing list 
Women can join my feminist Facebook group – the Nomipalony Freehouse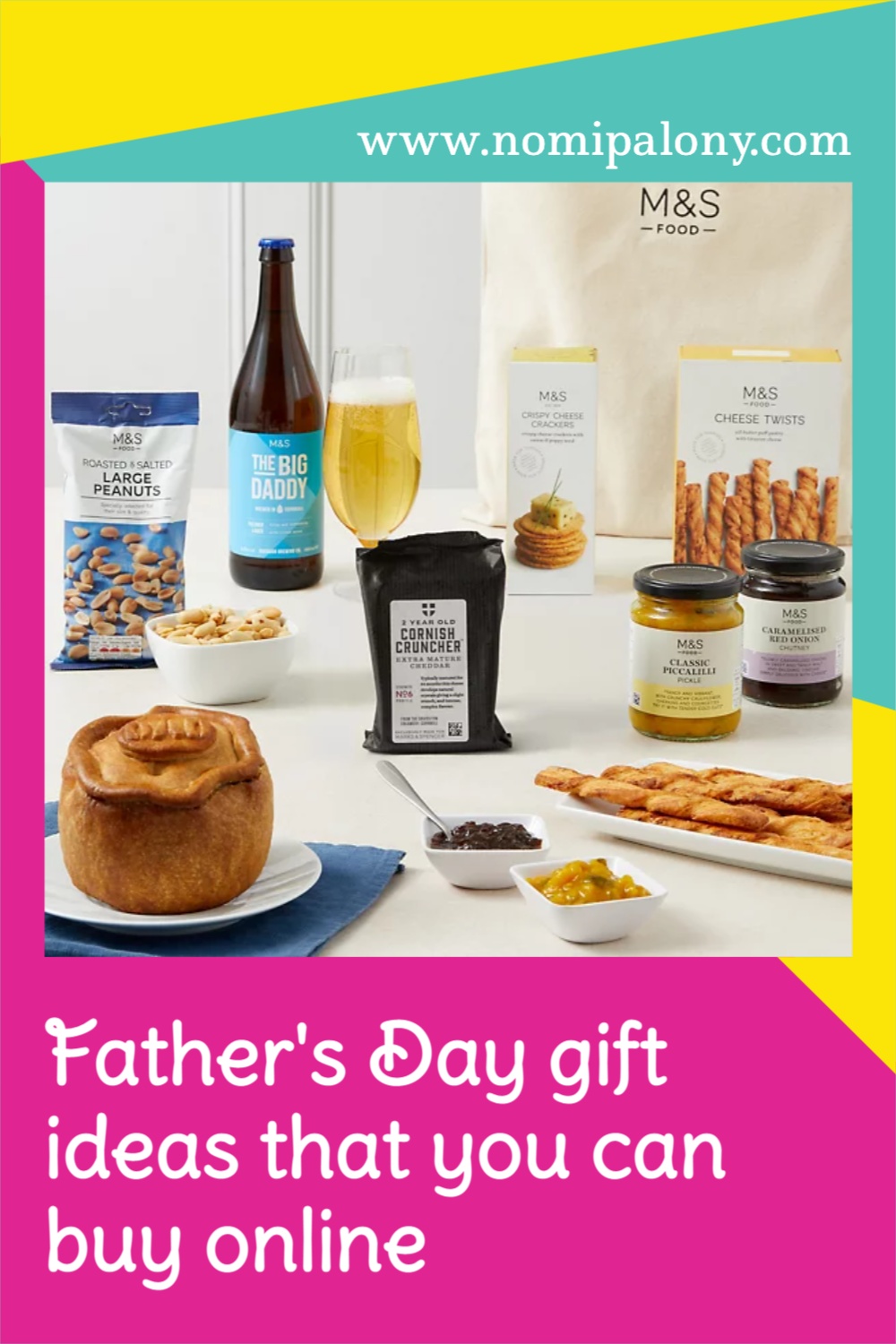 Disclaimer: This is post contains some gifted items. This post also contains affiliate links. If you buy an item through an affiliate link you won't pay any more for that item but I will receive a small referral fee. As an Amazon Associate, I earn from qualifying purchases. For my full disclosure please see my about page.