Joanie is a relatively new womenswear brand launched in December 2015 that's quirky and retro.
The brand is inspired by the designer's Great Aunt, Joanie; 'a glamorous woman who tapped and twirled her way through the fifties and sixties. She was always well-turned out with perfectly coiffed red hair and to this day, Joanie enjoys nothing more than an afternoon of tea dancing, indulging in high tea with friends, and an ice cold glass of ginger beer.' She sounds like my kinda broad.
One of the things I like about Joanie is their vintage inspired pieces are always available in sizes 8-22. On the website, every garment is modelled by a slimmer girl AND a curvier girl so you can get a better idea of how their clothes fit on different body types.
I had been admiring Joanie clothes for a while having seen them on both Brummy Mummy of 2 and Pink Pear Bear so was stoked when I got the chance to review some of their pieces.
When it came to choosing some items from their site I really struggled as their are so many amazing items to choose from. My signature 'style' is slogan tees and sweaters so I knew I wanted to review some of Joanie's amazing statement sweaters. I also chose a beautiful vintage tea dress.
Zooey floral collar dress – £38
This 1940s style dress has POCKETS. I repeat, pockets! As I have helpfully demonstrated in these images by putting my hands in them. See. It has a button up front so is breastfeeding friendly. I would say to size up in this one. Especially if you are busty. I'm wearing a 12 here with a little strain on the buttons, I'll have to try a non padded bra with it next time I think! It has a side zip for taking on and off and a ribbon that ties in a bow at the back that draws it in at the waist. I love the collar on this dress – both the embroidery and the black velvet neck tie. It's a beautiful dress and comes in six different colours.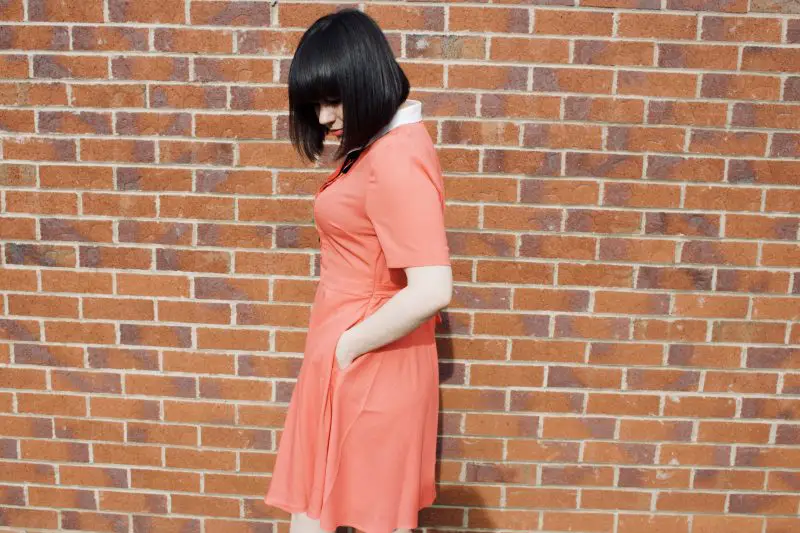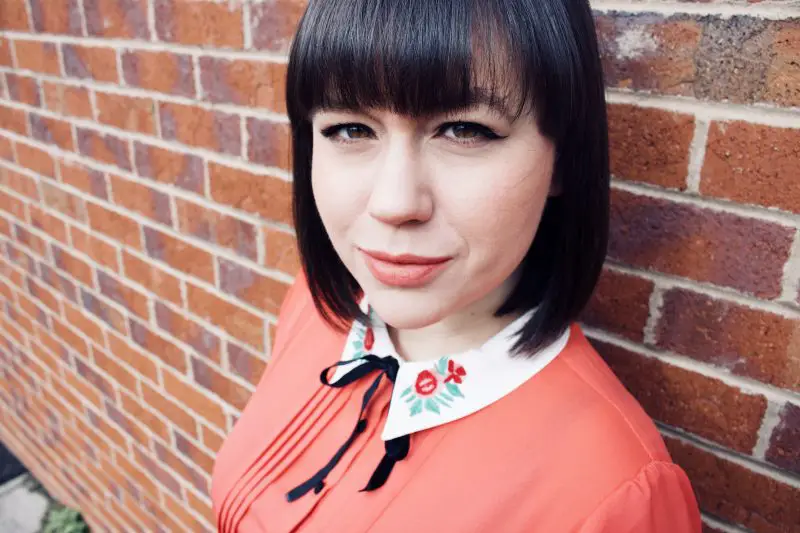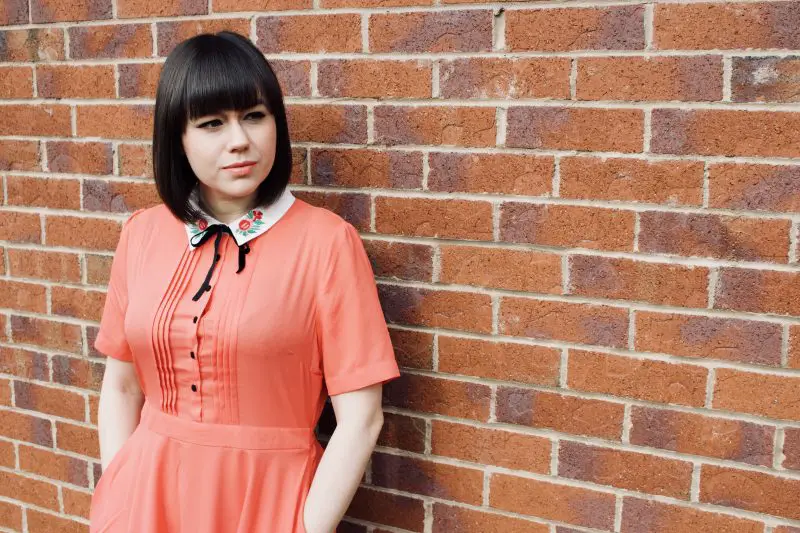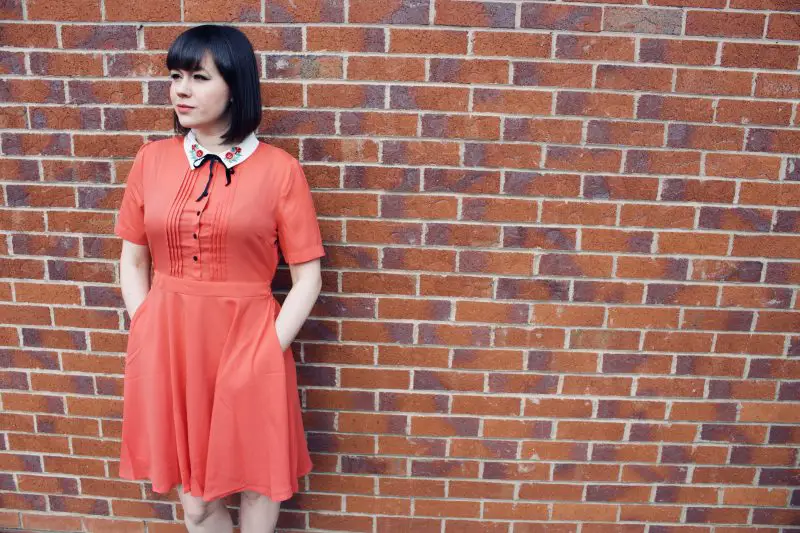 Lotus Brunch Club Sweatshirt £30
This sweatshirt has been all over Instagram lately and getting one I can see why. Its a really lightweight sweater that's going to be perfect for spring. It's an unusual material on a sweater – with a silky and stretchy feel owing to its 65% rayon, 30% nylon and 5% spandex mix. I love the design and colours on it. I'm generally a size 12 and am wearing a medium here. The design is also available in a t-shirt version.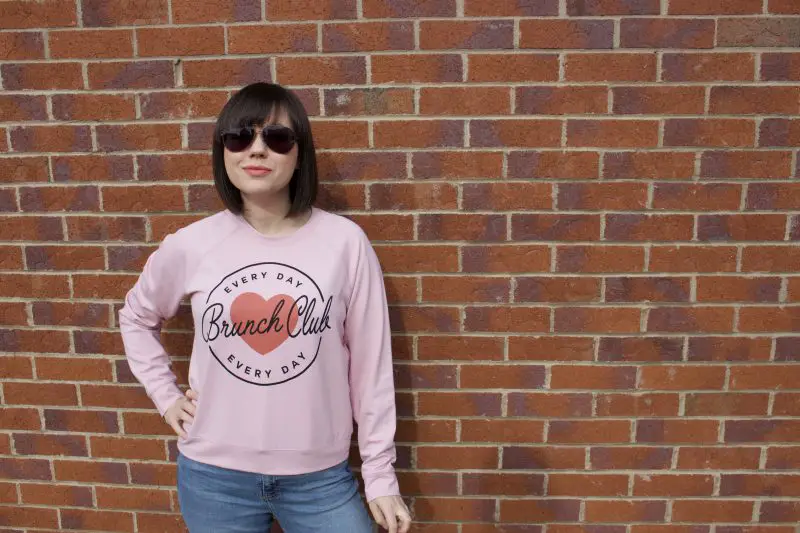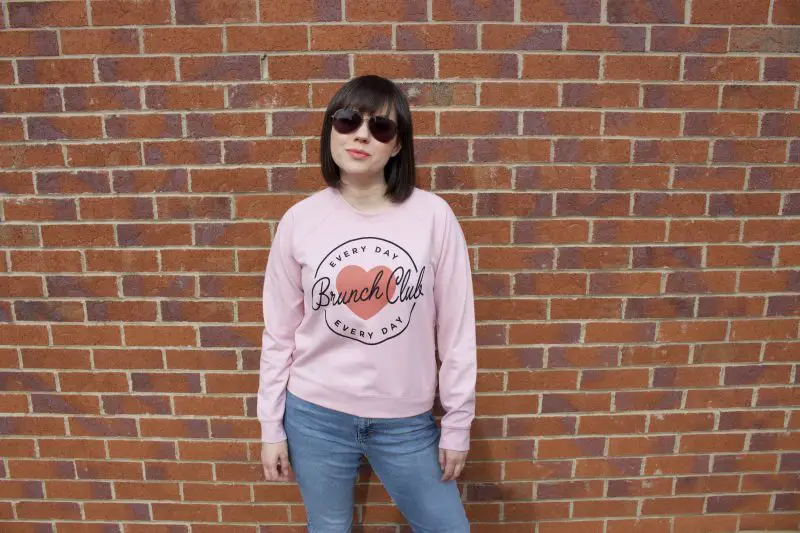 Bronte readers club sweatshirt – £30
One for the bibliophiles! As an avid reader myself, I love everything about the Bronte sweater. The slogan and the font and the colours. I'm so happy with the fit of it, I'm wearing a medium here. I like how the slogan has a slightly flocked look/feel. It's a longer sweater than the Lotus brunch club which I prefer. It's also a warmer sweater with a slight fleecing on the inside – still lightweight though. It's really soft and cosy. A good winter-spring transition sweater. The design is also available in a t-shirt version.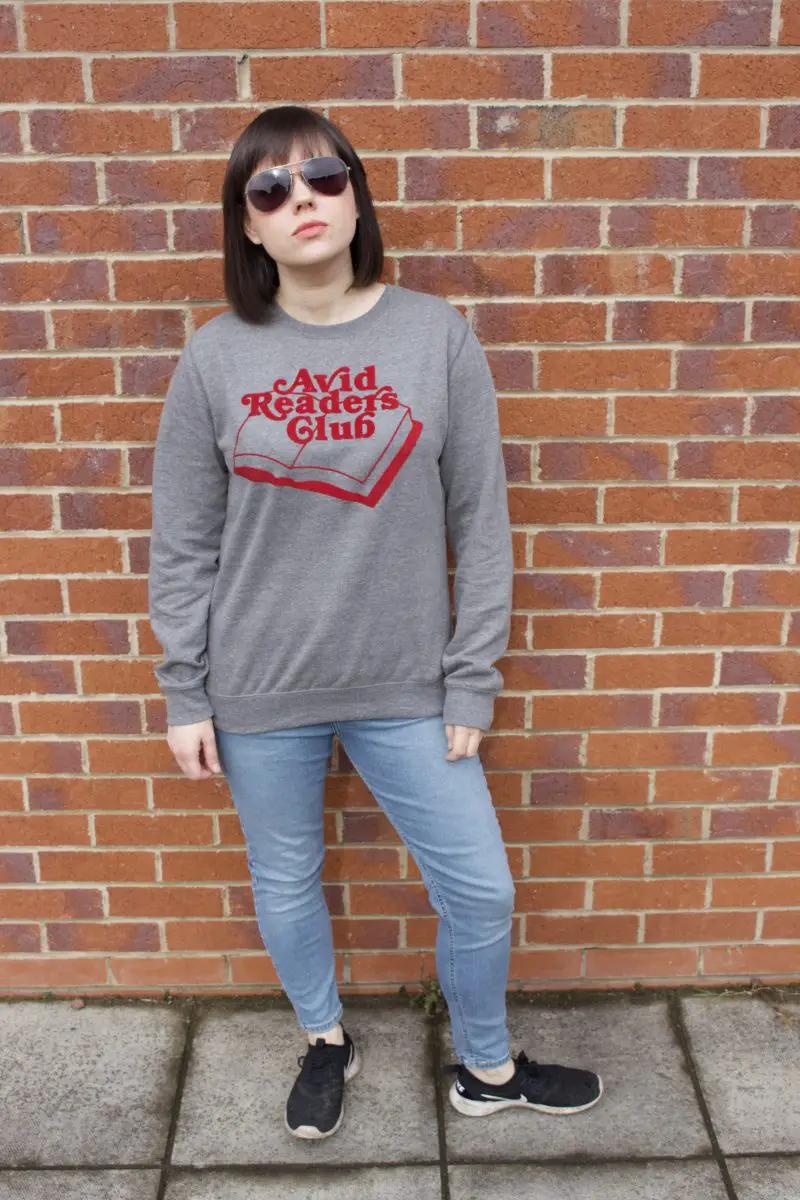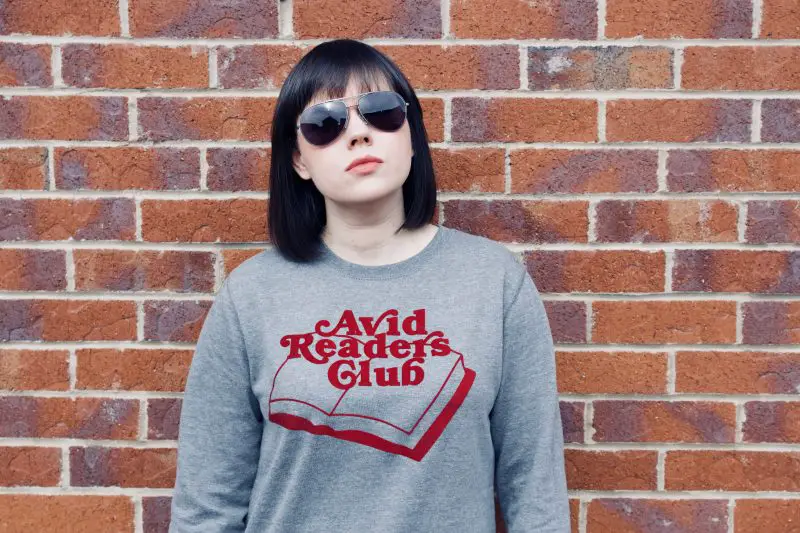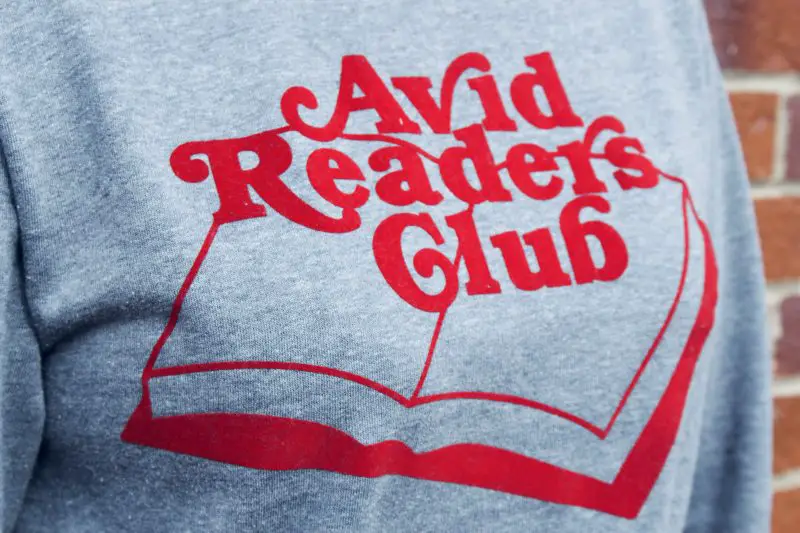 Good to know
Delivery is free if you spend over £60 and £4 if you don't (£6 for next day).
They offer free returns for UK orders via Royal Mail.
You can receive 10% off your first order by joining their mailing list on their site.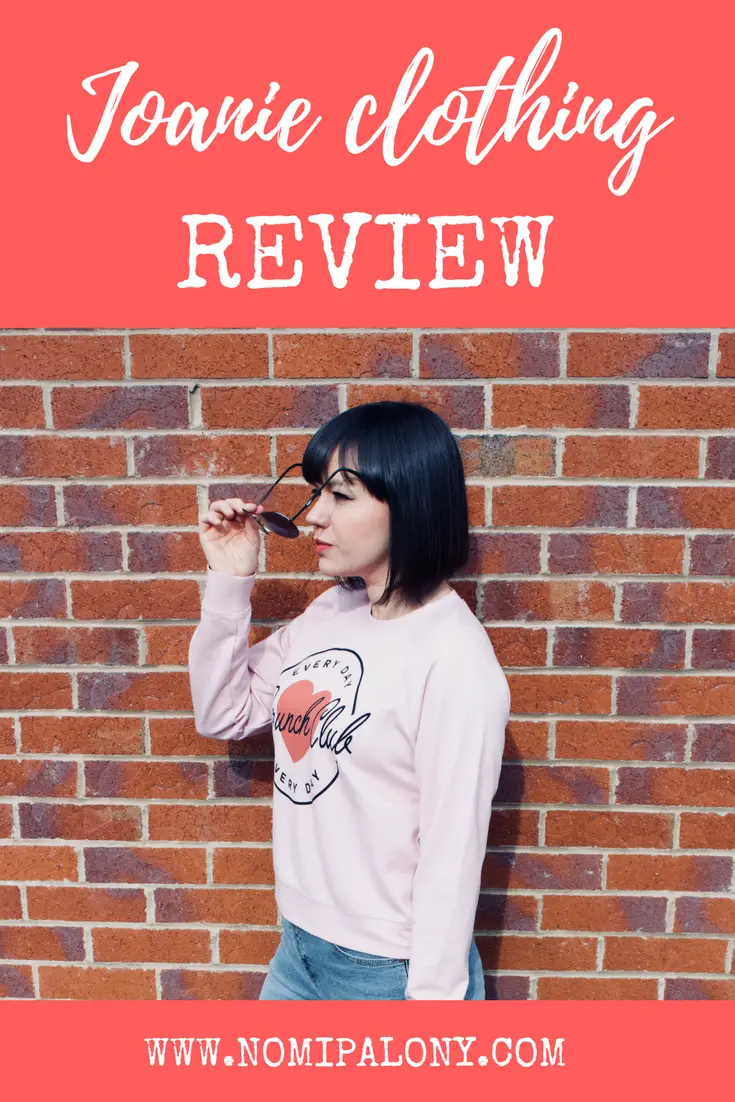 Disclaimer: Thank you to Joanie who kindly sent me these items in exchange for this honest review.