Both my kids started off eating really well. I was naive and proud of how they would eat such a diverse range of food. But alas, all good things must come to an end and at some point, they got fussier. Trying to find meals that the whole family will happily eat is one of my biggest bug bears. Just this evening I made a meal that I knew the kids would reject so I decided not to fight it and made the kids a meal they tend to eat – cheapy noodles mixed with peas and sweetcorn. They both refused to eat that. So I made them sandwiches. My son ate those but my 2 year old refused and then we had an hour stand off over ice cream. Suffice to say she's gone to bed having had a smoothie but no dinner and no ice cream. Neither one of us won the stalemate. Food battles with kids are EXHAUSTING.
I get it, it's one of the only areas of their life where they have control and power – you can't force them to eat. It's best just not to fight it. Right now though, it seems like my toddler won't eat anything and I'm at my wits end of what to feed her.
So I've turned to some blogger friends and asked them, when all else fails, what are the meals that they give their children and know they will ALWAYS eat. The go to meals, the fail safes. What follows is what they told me:
What other people's children eat
Samantha from North East Family Fun says 'Make your own burritos or chicken wraps – the kids can add their own ingredients and are in charge of what's on their plate so less likely to be fussy. They also try more flavours If they are the ones who get to pick rather than us forcing them to try them.'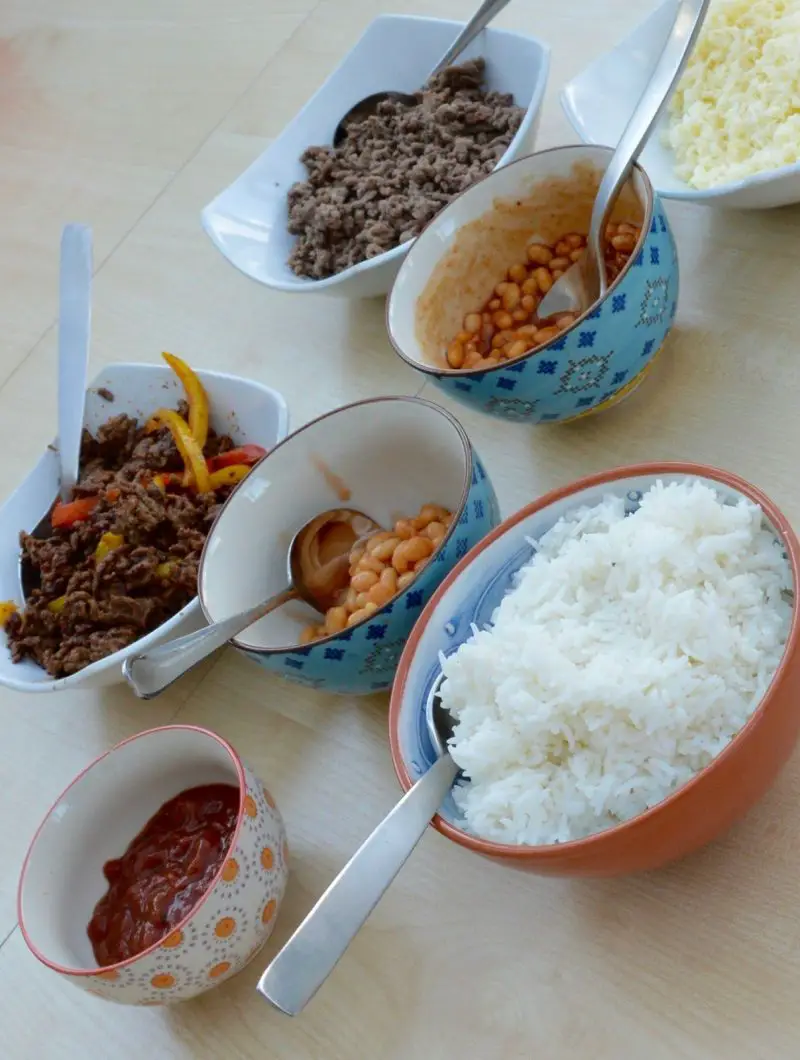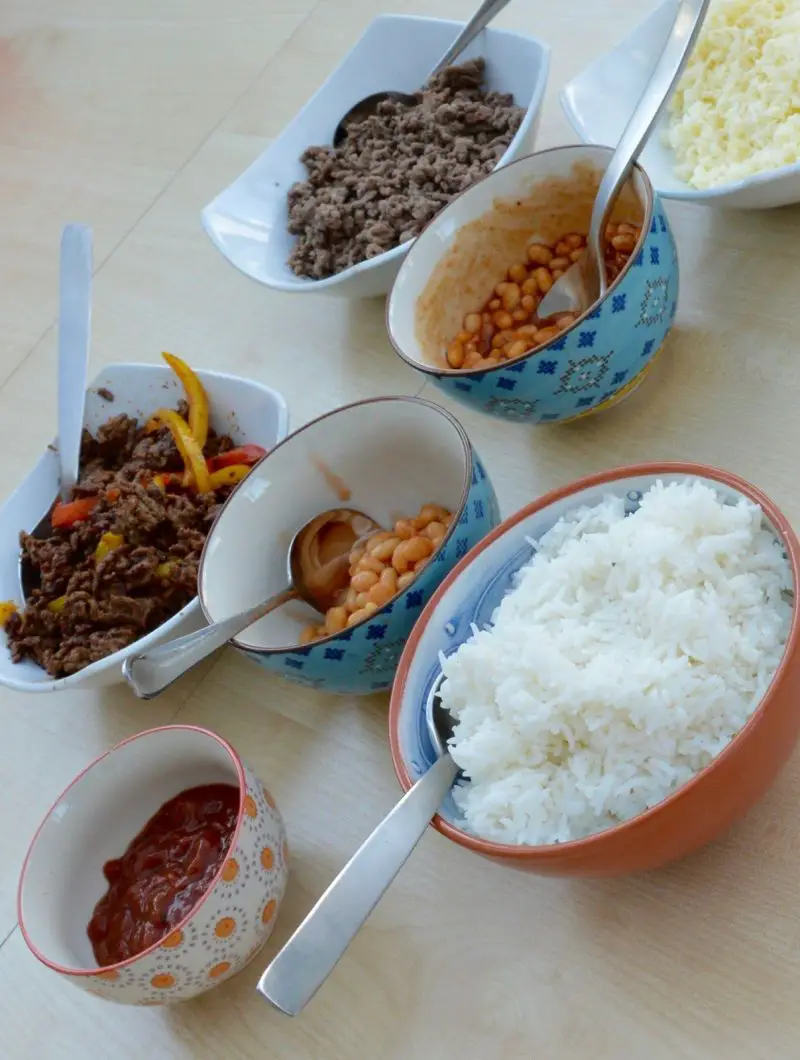 Laura from Five Little Doves says 'Cottage pie! It's the only meal I know that everyone will eat, which is why we have it at least twice a week!!'
Sophie from Life as Mrs D says 'Peanut sauce and pasta. My daughter is guaranteed to eat this everytime! We love it too!'
Marc from Living Unplugged says 'My 4 year old will eat practically anything thank god, but my 12yo is super fussy. One of our go to meals for him is pesto & pasta – except I chuck in a handful of spinach with the basil.'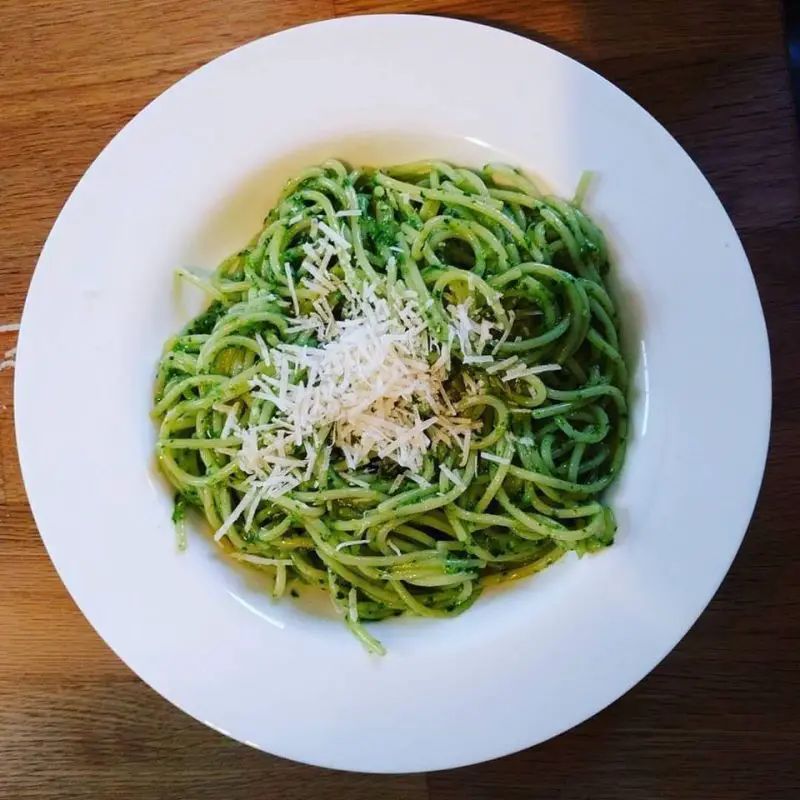 Kayleigh from Inspire Gratitude Manifest says 'Spaghetti Carbonara, it's a big favourite for my daughter and it is so satisfying to see her actually eat all her dinner! We like to mix it up with ham, bacon or chicken and add in lots of mushrooms!'
Helen from Welsh Mum Writing says 'Mac n cheese, especially if I add fried bacon bits and sweetcorn.'
Lisa from Bare Mother says 'Antipasti plates are our go to, for lunch or dinner. A good way to use whatever's in the fridge or cupboard, and a great way to introduce new foods. I like to include something I know they'll eat, something they might eat, and something new. This pic was taken in Verona, Italy – a quick visit to a local deli was all we needed for an easy dinner'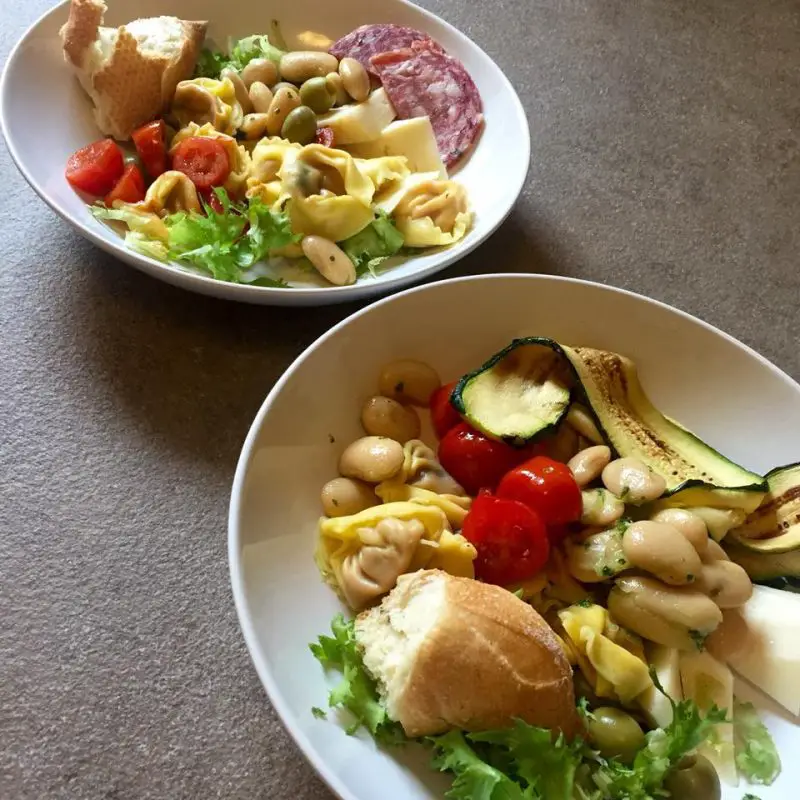 Eve from Captain Bobcat says 'Pizza. It's also one of the handful meals my extremely fussy eater eats. I make them for him with home made veggie sauce.'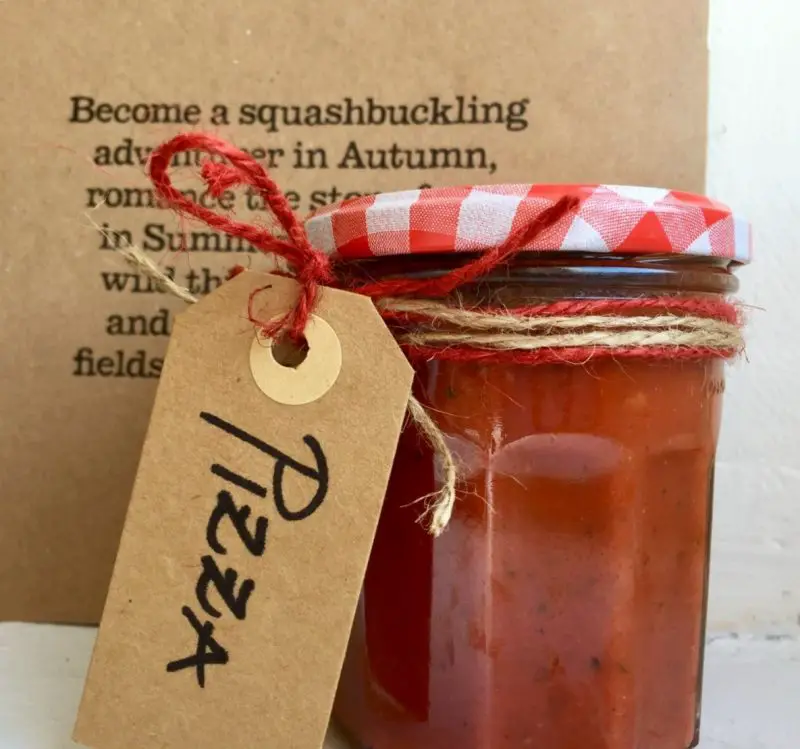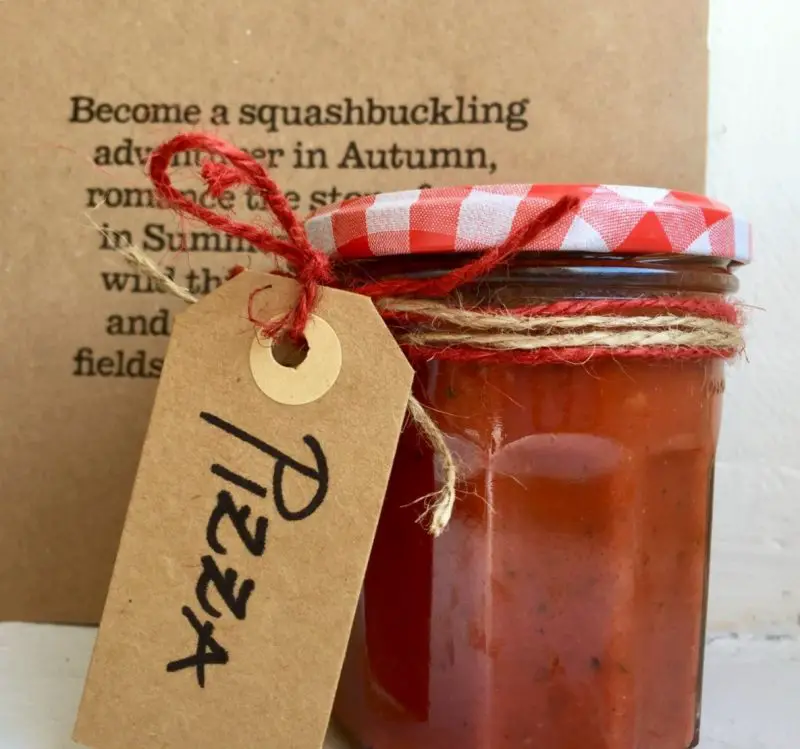 Louise from Pink Pear Bear says 'Jacket potatoes are a guaranteed eat here! I cook them in the oven and then cut them in half, scoop out the insides, mash with milk, butter and cheese and pop the mix back into the skins and bake until golden brown. Yum!'
Lauren from Sophie's Nursery says 'My 2 year old's guaranteed to eat favourite meal is what she calls "picnic lunch"! Cheese sandwiches, a few crisps, a mixture of chopped fruits, veg sticks, cold sweetcorn etc. Basically anything she can pick up & nibble at.'
Just Average Jen says this creamy cheese and ham pasta goes down well with her family.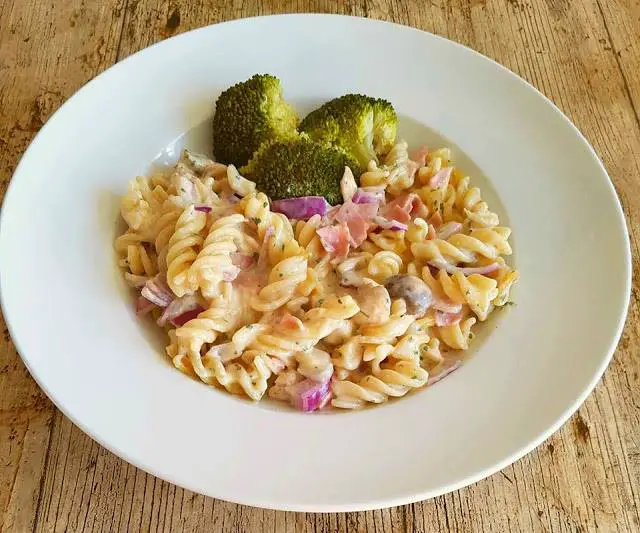 Amy says 'Roast is the only meal everyone eats without complaint.'
Jemma from Mayflower Blogs says 'Pie! My two love a chicken and bacon pie with mash and beans-it's a sure fire way of seeing a clean plate in our house!'
Victoria from Healthy Vix says 'Pasta! My kids love it and will always eat it. It's so easy to make in one pan. I use wholemeal pasta and chuck in 2-3 veg. Then drain and add chopped tomatoes. Serve with a sprinkle of cheese. They always eat it all and ask for more. Can get away with 2-3 portions of veg each time too.'
Kayley from Friendly First Foods says 'Egg and homemade chips are my son's favourite meal. Or mashed potato cheese and beans! If I give him them I know he will eat them!'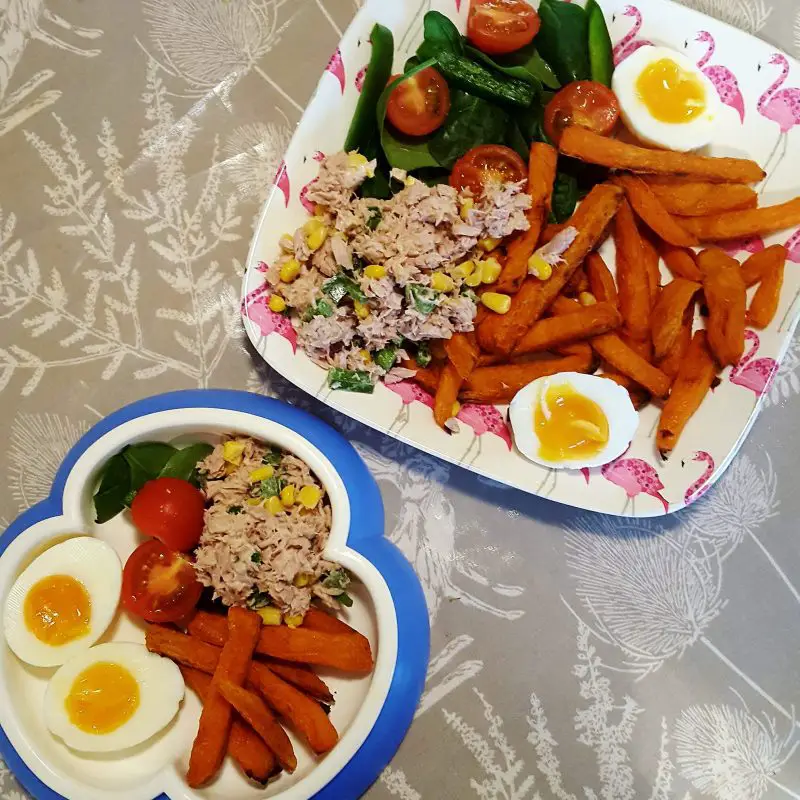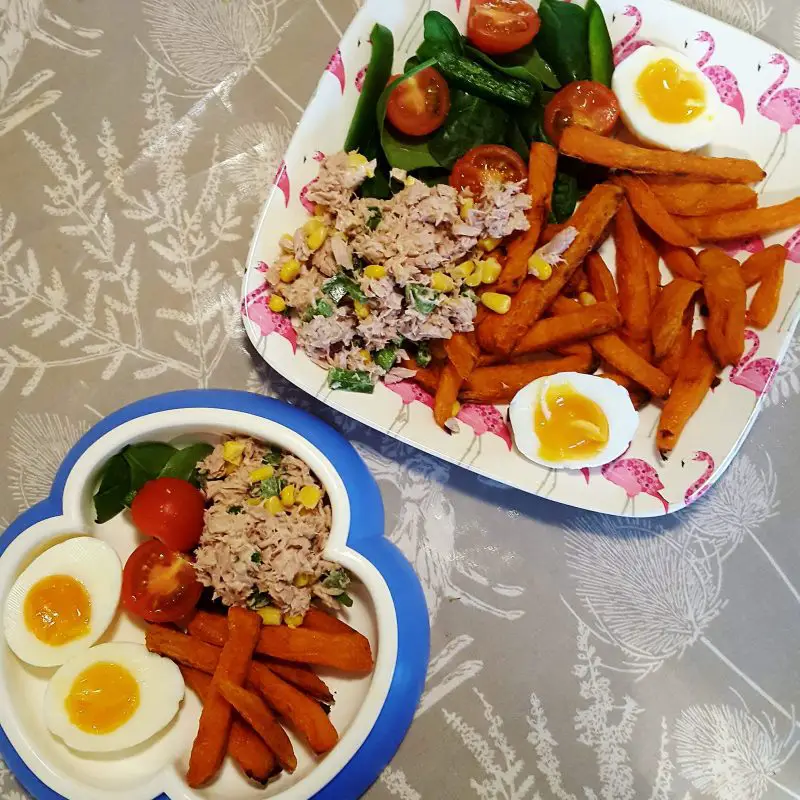 Kerry from Money Saving Journeys says 'Spaghetti Bolognese is their absolute favourite. Easy to hide extra veg in too!'
Kate from the Mum Conundrum says 'We have a great standby / use of leftovers which is my kids favourite. Add a knob of butter to a pan, mix through a portion of cooked rice and then add in an egg or two. Mix the egg into the rice and add chopped ham and cooked peas. It's SO easy. Takes two minutes, uses up leftovers and its one of my kids favourite meals!'
Mandy from Sneaky Veg says 'Three veg macaroni cheese'
Mel from Coin de Mel says 'Carrot soup and chorizo pasta are the 2 meals I know everyone will eat, every time, and actually cheer when I tell them they're what we're eating! Needless to say, we have these 2 meals pretty much every week.'
Elena from Frivolous Mama says 'My homemade vegetable lasagne is the one thing I know Lily will always eat every last bit of which is handy because it's also my favourite. I don't have any photos of it whole, just the aftermath!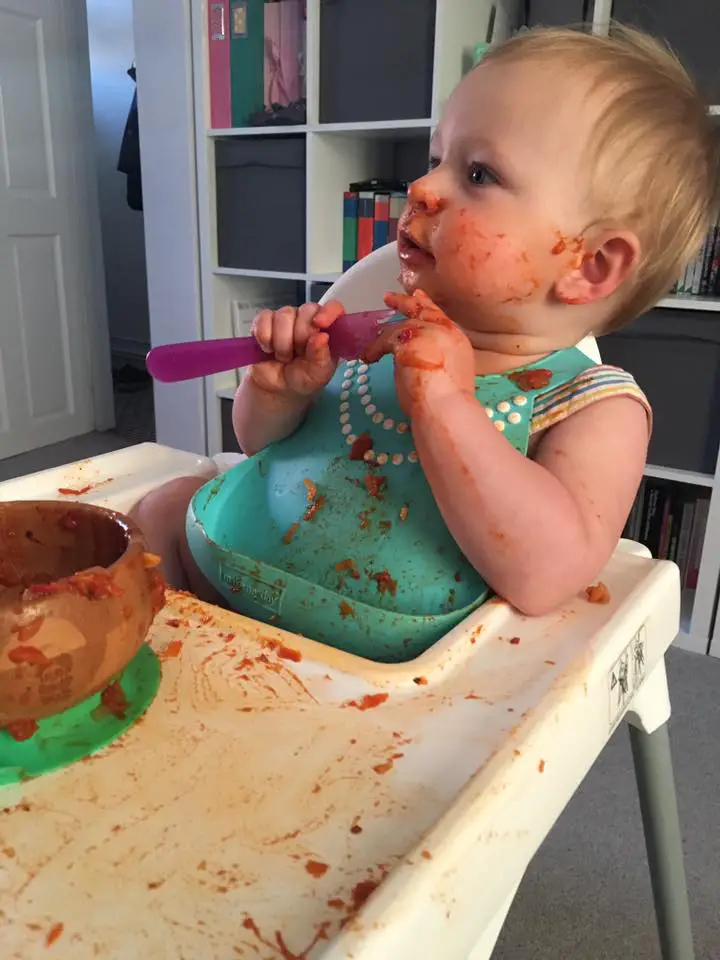 Lots of pasta meals in there so that one is a winner. Pasta tends to be a hit in our house too. We use wholewheat to make it a little more nutritious. Reading this list shows me how diverse children's tastes are – I know there are many my kids wouldn't even entertain but then others that I'll be giving a try.
What is your go to meal that you know your kids will eat? Let me know in the comments.