You might remember that 6 months ago I wrote a post about how we had been spending too much and vowed to get it under control. How did that go? Did we stick to what we set out to do? This post is an update on how we've been doing with our finances since that post.
What's gone right
We've started making lunches to take to work more
We've been more mindful of our spending (generally)
We've definitely been eating out less and eating fewer takeaways
Papa Ginge got a promotion
Our finances are fairer now. Papa Ginge has been paying more to cover our bills so I could pay less (both as percentages of our overall earnings). I've felt under less financial pressure as a result.
We've checked on our finances 3 times in 6 months instead of once in 2.5 years which is progress
I closed my terrible Natwest ISA and moved my savings into a new savings account with better interest
What's gone wrong
Quite a lot really! Unfortunately we've slipped straight back into our old habits. We haven't reviewed our spending each month like we agreed to.
We still haven't been saving as much as we agreed. We've still been spending more than we wanted to. At first we started off doing really well, the first couple of months we stuck to it. I was proud of Papa Ginge for tracking his spending on an app and taking more accountability.
However, a few months in and we really lost track. In our defence during this time we've had both of our birthdays, our son's 6th birthday, our anniversary and Christmas. But that's life isn't it, there is always something.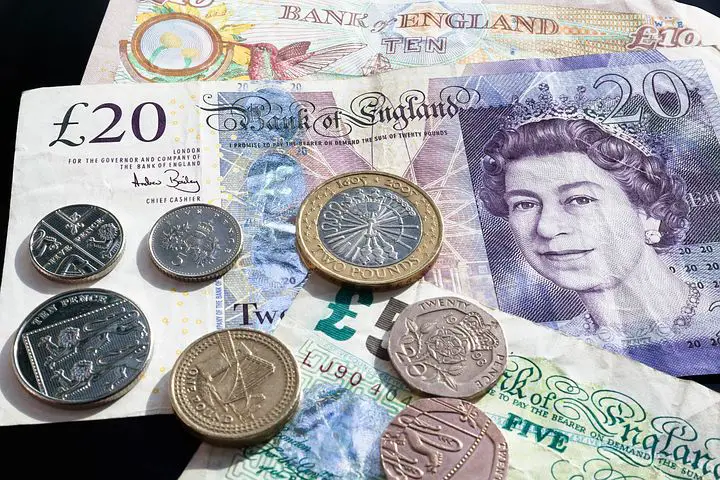 Better financial future
So we still need to get a lot better but I'm conscious that what we have been doing so far isn't working and we need to be realistic. When it comes to being savers or enjoying living our lives RIGHT NOW, we need to accept that we fall into the latter category. Acknowledging that and being realistic about it is an important step for us.
We want to move house though and we have some holidays booked in this year (Lanzarote in May and Butlins in July) that we have paid deposits for and need to save for the remainder of the payments. I also want to save as much as possible so that when I finally go freelance, we have some reserves. Blogging is almost seasonal and there are definite quiet times and busy times, you can't guarantee work and brands usually pay very late. You need to have some reserves for cash flow.
Papa Ginge recently got a promotion at work that he had been trying to get for the last decade. Lena will get her free nursery hours in April as she turns 3 next month. These two factors combined mean we will be a few hundred pounds up come the new financial year. I don't want us to waste it. I'd like the extra money to go straight into savings, after all, we've managed without it until now.
Next steps for us to improve our financial future
I think what we need to do now is go back to our spreadsheets and be realistic. Review what we have spent the last 6 months and what is a more realistic amount to save going forward. Then, I think the only thing that will actually force us to save properly is tying it into a savings account where the amount we put in is set and we can't take it back out without penalties. I'm going to look into setting something like that up.
Competition
If you are local and want to make the most out of your money too, then you might like to know that Newcastle Building Society have just opened a brand new branch and financial advice centre in Durham. The space is a complete transformation from the old branch – bright, modern and better equipped to help people with their finances.
To celebrate, they are hosting a treasure hunt in partnership with the Northern Echo, which begins today (25th January) until 17th February 2018.
You can download an interactive map on your phone and follow the clues to locations in Durham. At the final location, take a quick photo and upload it to Facebook, tagging Newcastle Building Society in it. You'll then be entered into a prize draw to win £500!
A fun activity for the whole family that could bag you a decent cash prize, I might pop down myself!
Disclaimer: This post was sponsored by Newcastle Building Society. To read my full disclosure policy, please see my about page.