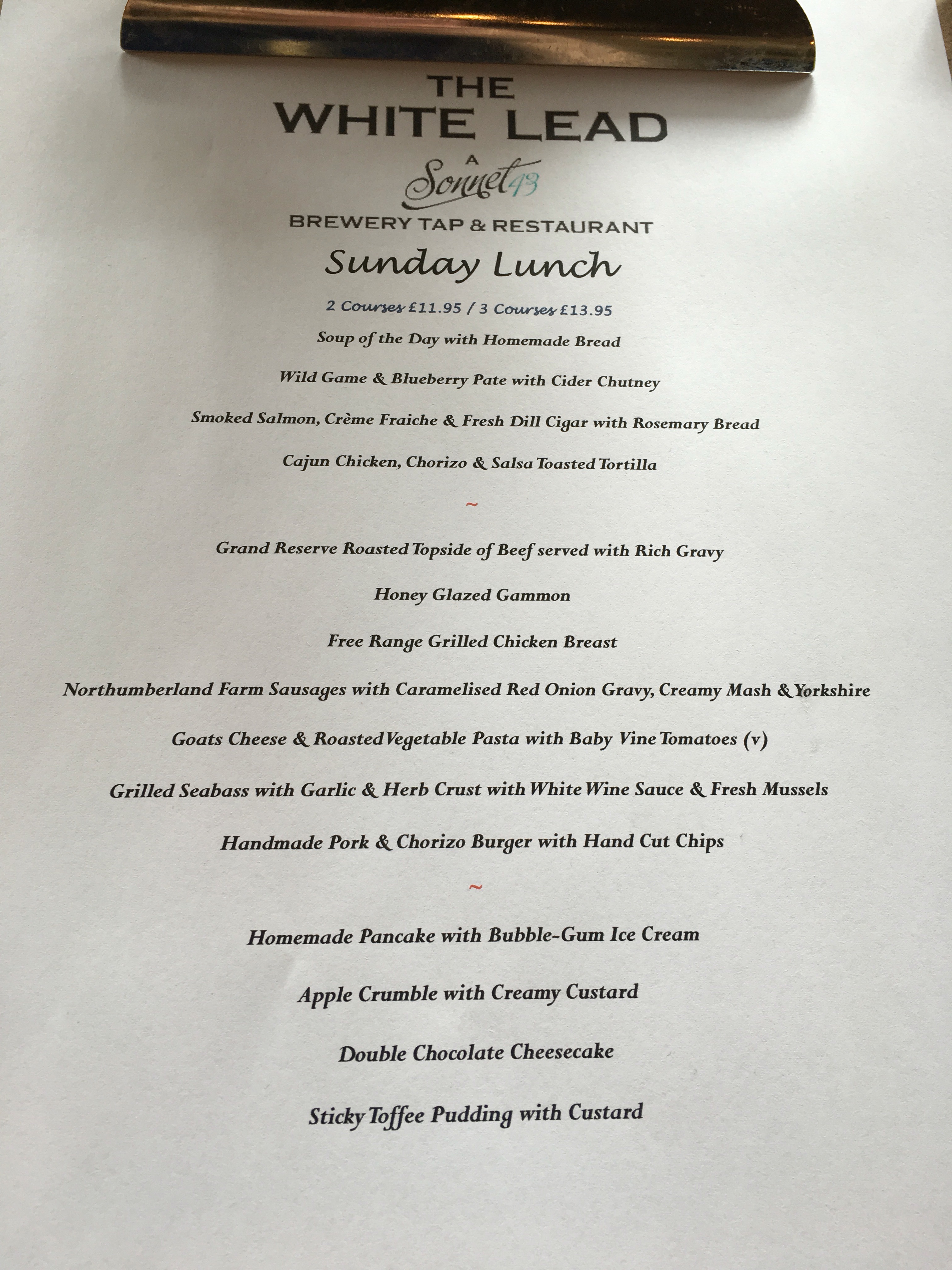 We decided last minute that we needed to get out of the house this Sunday so we called up the White Lead in Hebburn to see if they had any tables. They had one left if we could make it in 15 minutes which we could, so we headed straight there. We were looking forward to checking out their new children's play corner for the nippers and they had a Facebook offer on – three courses for £9.95 which sounded like a bargain.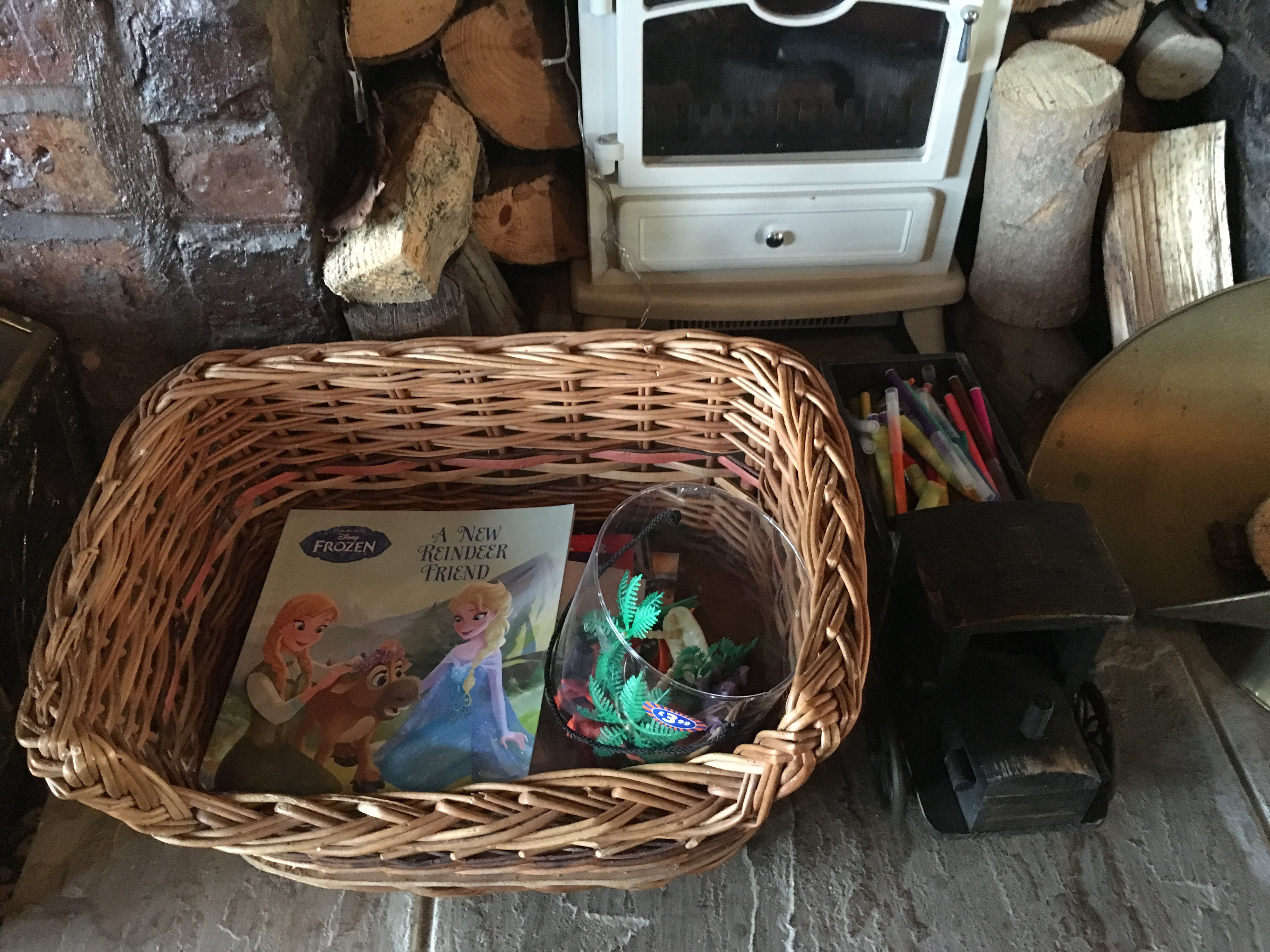 Now I think calling it a kid's play corner was a bit of a stretch, it's essentially a basket with some books and toys and a pot of pens. It is a very welcome addition though. It really helped keep my kids happy while we waited for food, and then when they had finished eating but we had not.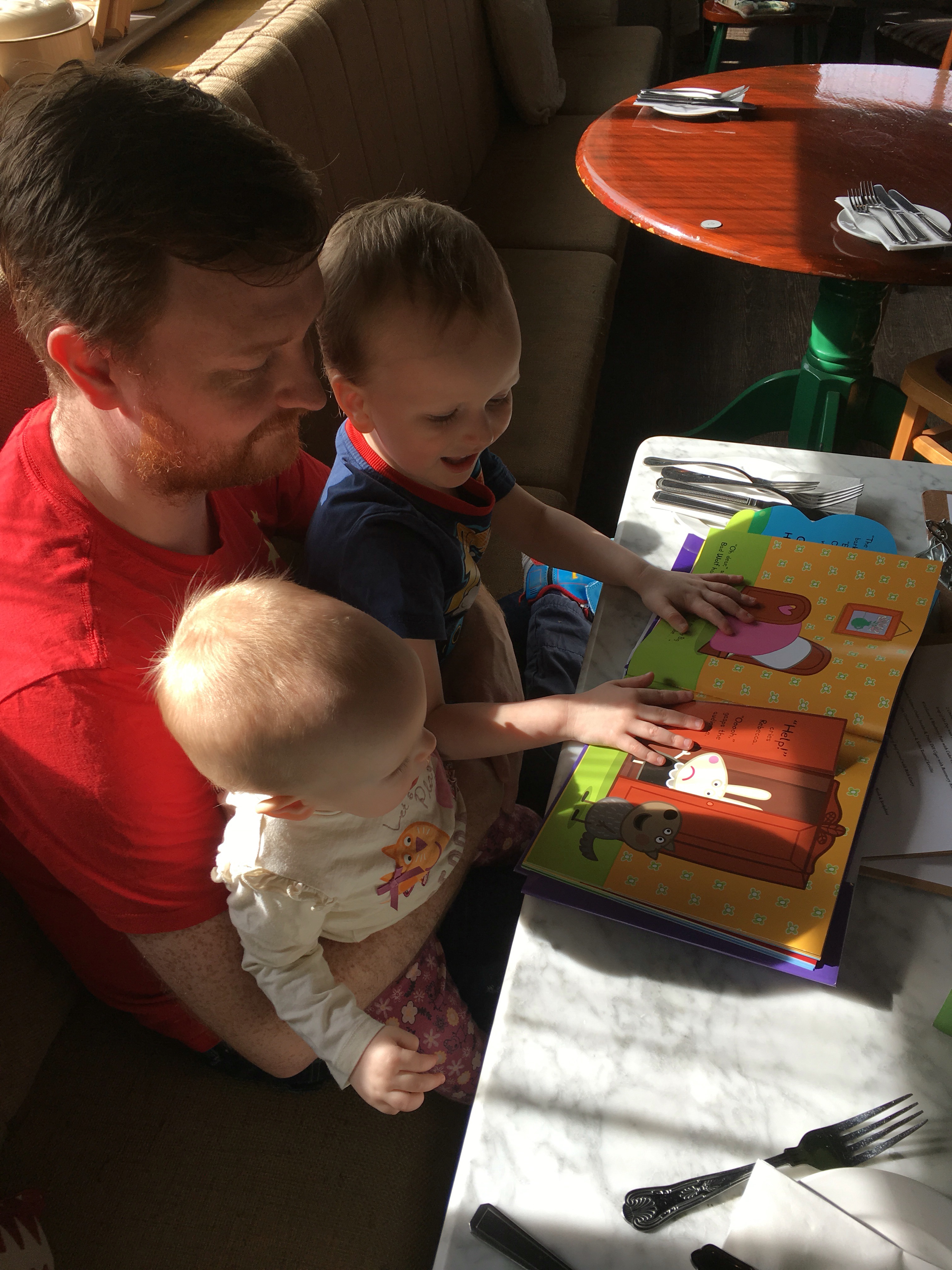 They really enjoyed the Peppa Pig and Frozen books. My four year old loved playing with the little plastic dinosaur toys and my one year old attempted some colouring in with the crayons and paper.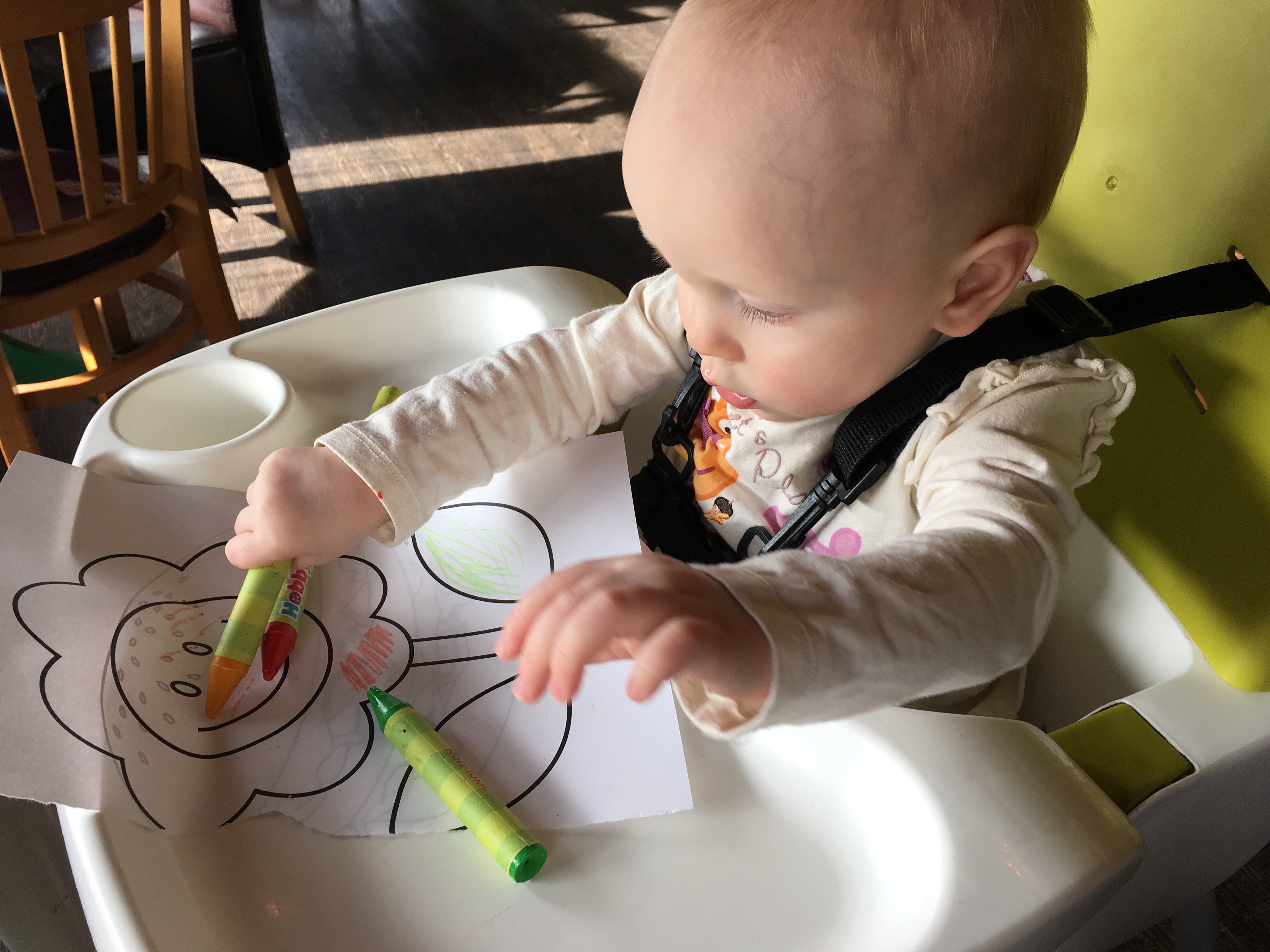 We got a jug of tap water for us all, Papa Ginge got a Coca Cola and I got a glass of Sauvignon Blanc. Unfortunately I sent my wine back, I'm not sure if I got something that had been open too long or if it just wasn't great wine or maybe it was me. I've not had a problem with the wine there before though so it was probably just a fluke. They took it back no complaints though which I was grateful for. 
My son is allergic to dairy so they amended one of the kids options so it was safe for him. The sausages, mash and gravy option became sausages, chips and peas (no dairy free gravy today but they do usually have that). We ordered it to arrive with our starters as we know they usually come out really hot here so would need time to cool down for him to eat it safely. We put it onto smaller plates for him and my daughter so it could cool even more quickly. It was a big portion for a kid but that was great as he wanted it all! The chips are SOOOOO good here. Proper home cooked, perfect chips. They come already seasoned too. Seriously they are the best chips around. The sausages were great as well.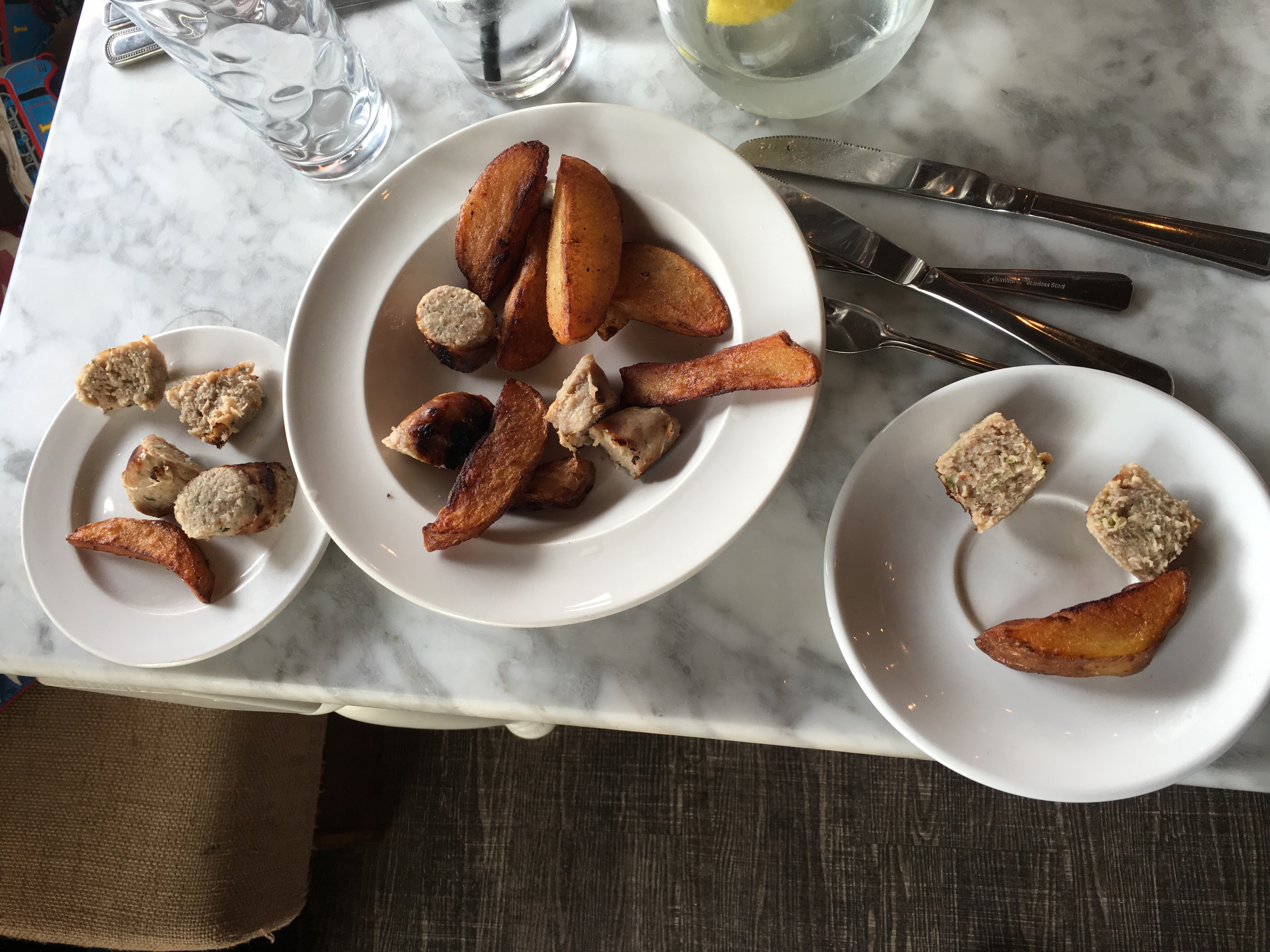 To start I got the smoked salmon, creme fraiche and fresh dill cigar with rosemary bread.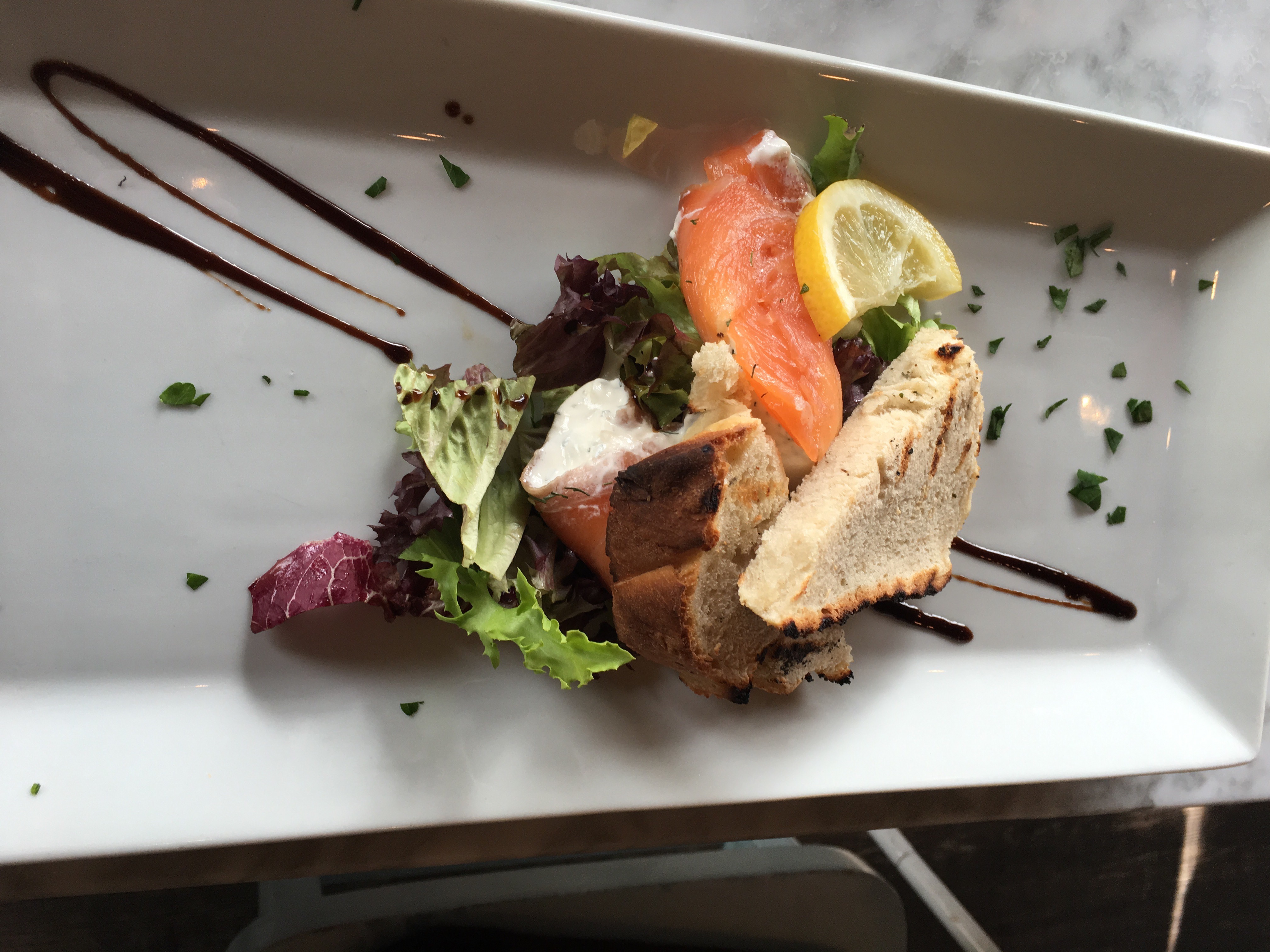 I really enjoyed it. Nice amount, the flavours worked well together. Papa Ginge ordered the Cajun chicken, chorizo and salsa toasted tortilla which was really good. Unfortunately I didn't get a photo as he had pretty much inhaled it before I managed to look up. He let me have a try though and it was very tasty. 
We both ordered the Sunday roasts for our main. Papa Ginge got the beef and I ordered the chicken. I really like that their chicken is free range. Good on the White Lead. I try just to eat meat that is organic or at least free range as I become increasingly concerned about the state of factory farming in this country. The White Lead offering free range chicken on a £9.95 three course lunch is a bloody marval. I want to see more of this from restaurants and it's something that would make me go back for sure.
The portions of the mains were enormous! So much so I had to get them to box some of mine up for me to take back and I'm not a dainty eater.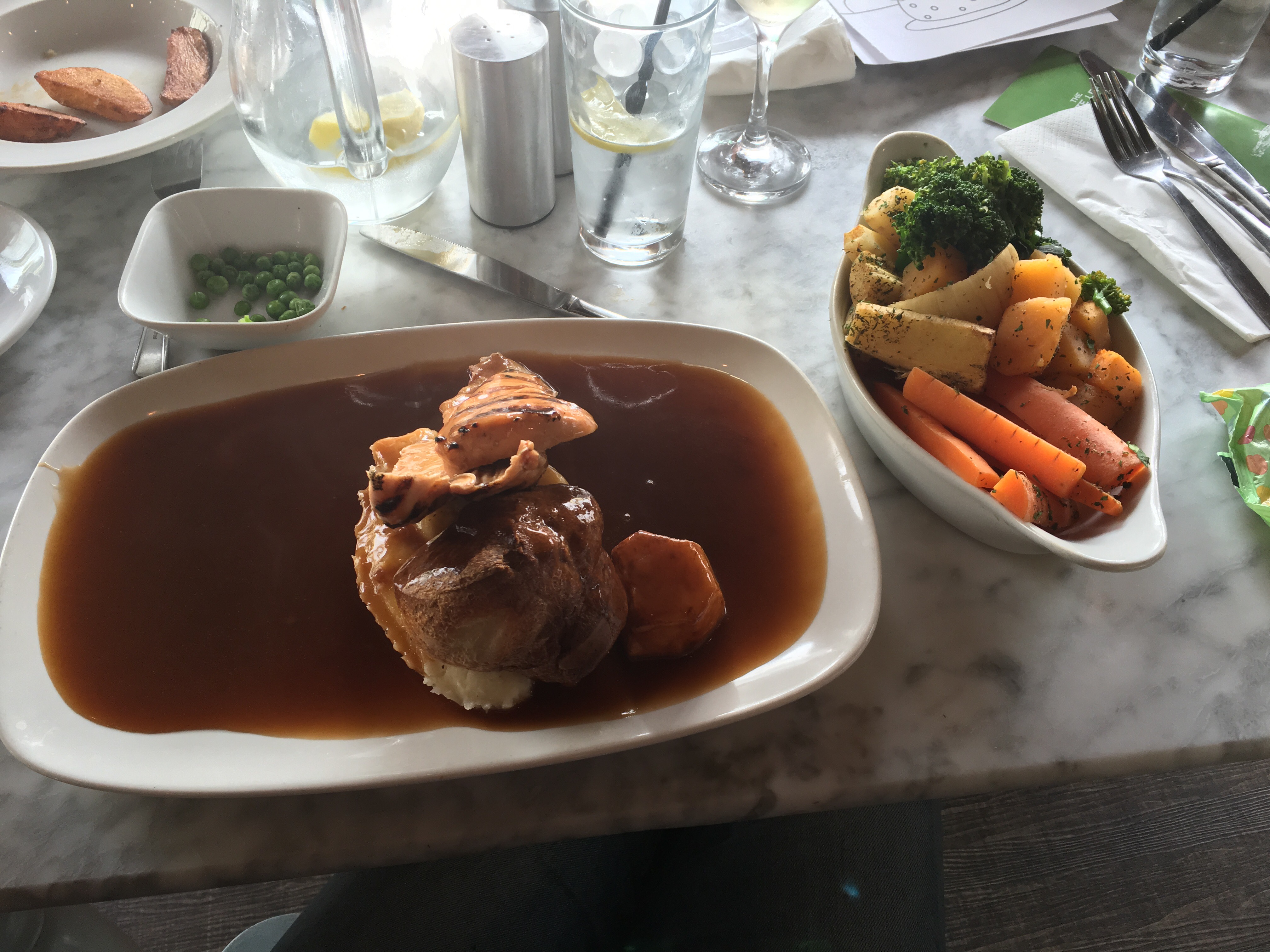 You get a huge plate with mash, a roast, meat, Yorkshire pudding and a substantial serving of gravy. Then you also get a dish of vegetables to share between two – ours had parsnips, carrots, swede and broccoli. I love my veg so was happy to get such a lot with my lunch. Some of the root vegetables could have been cooked a little more. They were a bit past al dente in our opinion. Overall though a tasty meal and very good value. 
For dessert we were just too stuffed and despite the toys etc from the kid's corner the littles were getting restless and noisy so we asked for our puddings to go. They happily obliged and we got two sticky toffee puddings to go. There weren't any dairy free puddings for our son but as usual they sorted one out for us, even giving him two options – meringue and fruit or strawberry sorbet. He got two scoops of sorbet to go.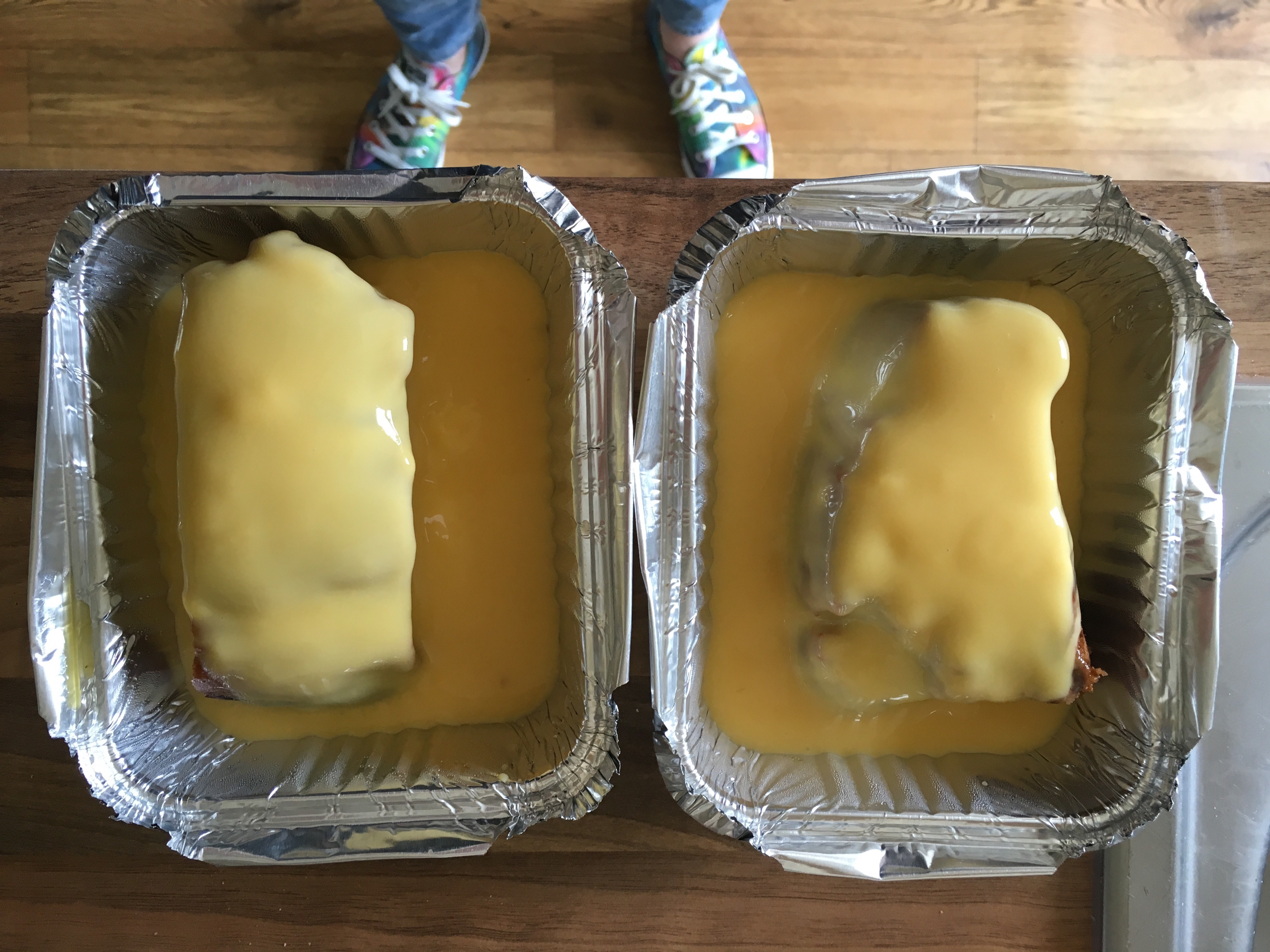 We brought our puddings home to have with a cup of tea while the kids ran wild. They were decent although hard to tell how good as they weren't hot anymore which is our fault of course, not the restaurants. I could have heated them up but was food coma tired and couldn't be arsed. 
Our total bill came to £26.75. This was for two adult three course meals, two courses for a child and a half pint of Coca Cola. We think this is fantastic value for what we got in terms of both food and service, and will definitely be back. Also, the music was spot on today – Bowie, Blur, Arctic Monkeys. Whoever is in charge of the tunes, they've got it right. 
We love the White Lead. They are always great with our son's milk allergy. The service is good, they are very accommodating and the food is sound. I love that a few years ago it was a shell of a building and now it's a worthwhile contribution to the local community. Keep up the good work guys. 
P.S. We didn't get anything in exchange for this post, they had no idea we were doing it.