I've just got back from a lovely night at the relaunch of the Malmaison Newcastle's Chez Mal bar. I had been to the Malmaison Newcastle a number of times in the past, for both food and drinks so I was excited to see what they had done to the bar area that warranted a re-launch. I was excited to meet up with some fellow North East bloggers and spent most the night catching up with Rachel (and her partner James) from Life in Geordieland, Katie Jane from Katie Jane Online and Chloe from New Girl in Toon. They are such a lovely bunch and I had a great time chatting to them.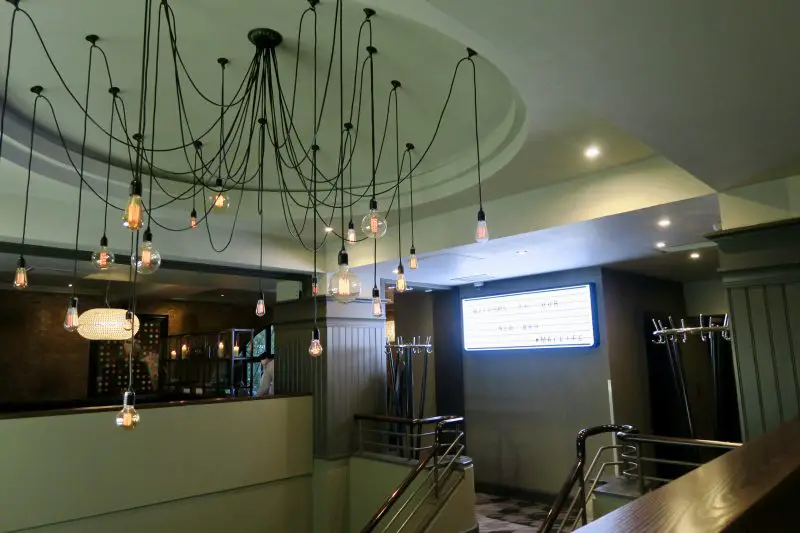 New look interior design
North East design company, Dakota House of Design were tasked with giving the bar a design overhaul. Malmaison were aiming for a 'romantic, destination bar'. They've definitely met the brief with rich textures meeting the whole outdoor-in greenery vibe that's trendy at the moment. There are now 'mini-lounge' areas that will be perfect for groups to catch up at (as we did) with a mixture of suede and leather seating, There was some cool new lighting features, including a trendy blue neon sign that said 'this must be the place'. There was also a huge display of light up letters that said #mallife but I'm not sure if they will be a permanent feature or if they were just there for the launch evening.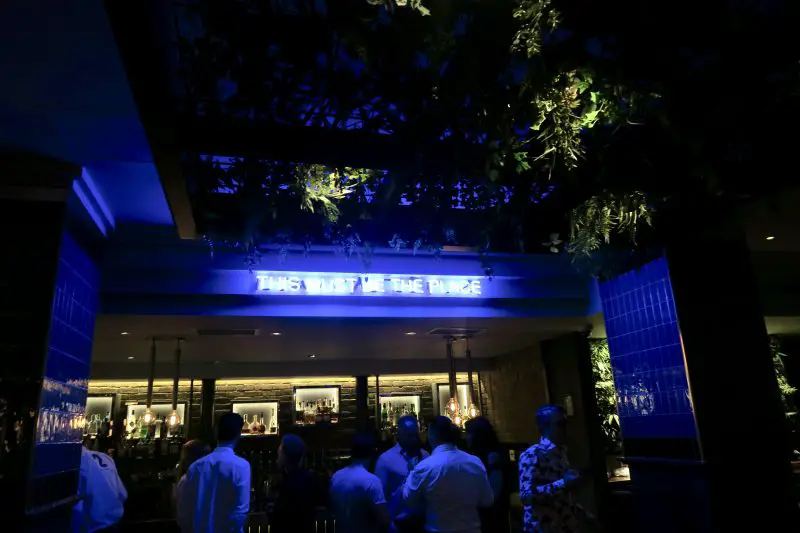 One thing that the overhaul did seem to neglect though was some air-con! It was the middle of the recent heat wave and it was really hot in there. With such a luxurious vibe, no air-con lets it down a little. I hope this is something they address soon (although granted it won't be a problem for much of the year).
The food
The food was superb. Really really good. Probably the best I've tasted at Malmaison Newcastle to date. I wasn't even hungry as I had already eaten tea. This was a second tea and as such meant I was harder to impress. I got to sample small bite size portions of much of the Chez Mal's Spring/Summer menu.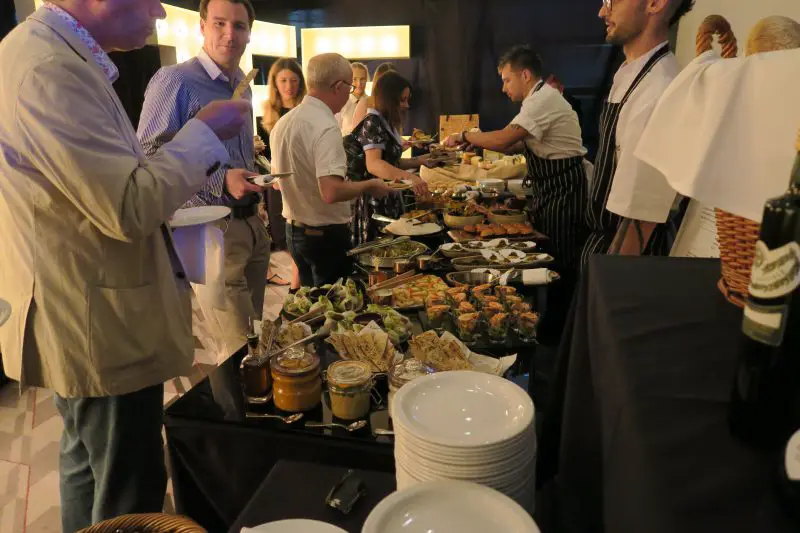 I tried so many that I won't go into a lot of detail, suffice to say that personal highlights of the menu for me were:
Steak (this was amazing)
Le Fromage tray – selection of Artisan cheeses with chutney, quince & crackers (the cheeses were superb and I'm a big cheese fan)
seared Cornish sea scallops with chorizo, spinach purée, samphire & vierge dressing (loved this)
Prawn cocktail – classic cocktail sauce, fresh mango, red pepper & crisp baby gem with rye bread (great modern twist on a classic)
Handmade Vietnamese tuna rolls – pickled mooli, cucumber, avocado, coriander & Nuoc Cham chilli dipping sauce
Smoked haddock fish cake – spinach, Burford brown poached egg & lemon Hollandaise
Keralan Monkfish curry – monkfish, tiger prawn, clam & mussels, grilled coriander flat bread, fragrant rice & red chilli
Not so keen:
Mushroom burger – chestnut & field mushroom pâté, grilled red peppers, fries & mushroom jalapeño marmalade (this I found unusual, its like a patty made of chopped mushrooms rather than a big field mushroom like I expected, it was also a little spicy for my taste)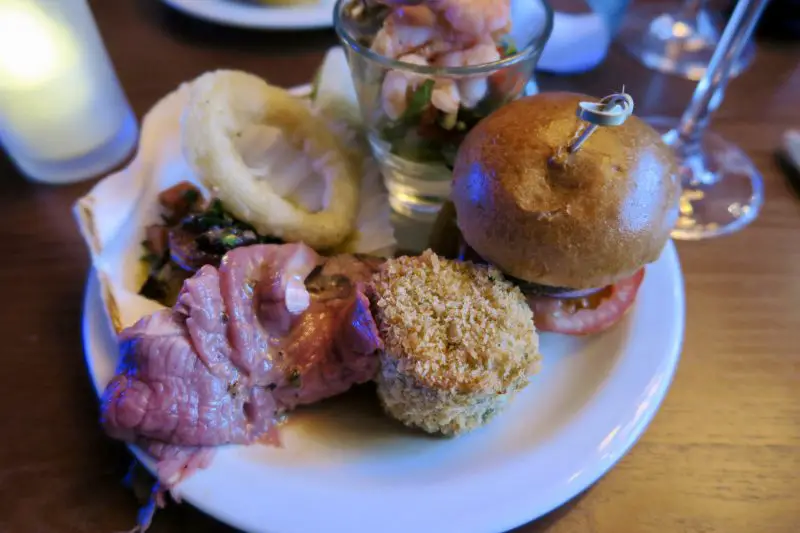 The food and drinks are on the more expensive side of Newcastle pricing – but I do believe this is reflected in the quality of the food. They do also offer a very reasonable fixed price menu of two courses for £19.95 or three for £24.95, which is great value for money.
The booze
Cocktails
The first drink I tried was a strawberry daiquiri which was quite small, extremely sugary and didn't taste like it had much alcohol in it at all. It tasted a bit like a sherbert dip. If sugary drinks are your bag you will love it.
So for my second drink I switched it up and ordered a zombie (something) which was big, also sugary but this one definitely packed a punch with alcohol. So strong I forgot its name and we referred to them as the yellow drinks. I would order the zombie again. In fact I did just that, I went back for a second once I had finished the first. It was the kind of cocktail you would get on holiday, in a good way.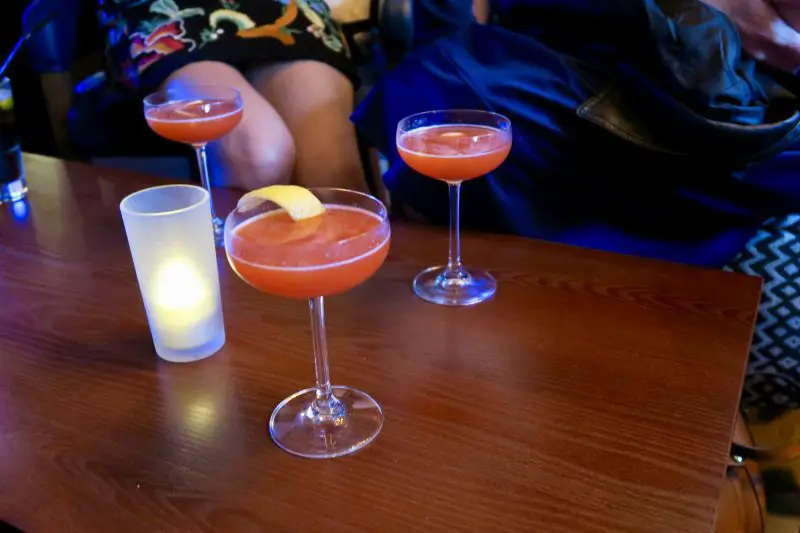 Wine tasting
After the cocktails we decided to take part in the wine tasting competition they had going on. We had a slip of paper to make our guesses. A sommelier came over and poured us a bit of wine and we had to guess what type of wine it was and write it on our slip. We tried 2 whites and 2 reds. By this point, Chloe and I were feeling tipsy so we did stop drinking all of the wine and after a couple of sips of each we poured it into the spit bucket. So wasteful I know but I had a toddler and 5-year-old to deal with all the next day and couldn't face a roaring hangover – it was bad enough as it was.
We were all quite shit at guessing the wine, none of us were connoisseurs unfortunately. If you guessed them all right you won a bottle of Dom Pérignon champagne. I'll not be holding my breath waiting for that anytime soon! Anyway, the wines were all very lovely. The range and quality of drinks was impressive and look forward to popping back and ordering some more soon.
The service
The customer service at the launch party was second to none. Every member of staff that I spoke to really knew their shit and went over and above to look after us, nothing was a problem. Real five-star service. The bar man also didn't judge me for ordering three cocktails each time I went up. In my defence I was ordering for Chloe and Katie Jane too I promise!
The ambience
There was a decent atmosphere. The music was that generic bar lounge type music, inoffensive but nothing inspiring to a wannabe muso like me. It felt like the kind of bar you would dress up a little for. It might feel more relaxed on an evening that isn't the launch party though.
Scores on the doors
Venue 9/10
Location 9/10
Value 7/10
Food 9/10
Drinks 9/10
Toilets 7/10
Disclaimer: I attended Malmaison Newcastle's Chez Mal launch party as a guest in exchange for writing an honest review on my blog.