Trespass
Outdoor clothing company Trespass recently got in contact with me and asked me review something from their website on the site. Trespass is one of the UK's largest outdoor clothing companies with more than 150 stores across the country. I was intrigued to see what they had to offer having never purchased from them before.
They have a great selection of outdoor clothing and footwear on their site and I was hard pressed to choose something to review. I got it down to some walking boots, a camping backpack and a new weatherproof coat. In the end, I decided I would get the most use out of the latter.
Please note, this post was originally written June 2017 and has been updated August 2021.
Background
As regular readers of my blog will know, my son started primary school last September. I blogged about how pissed off I was that he was placed in our second choice school a 25 minute walk away when we have a school 100 metres from our house (super annoying right).
Now, any parent who has to do the school run will tell you that the weather can be nice all day but if there is going to be a downpour it will time itself perfectly for the school run. Many a time I have returned home literally soaked through and having to change all my clothes.
The coats I already have just weren't cutting the mustard. The other issue is, it's quite a brisk walk (pushing a buggy with a 2-year-old in and a 5-year-old on a buggy board) so even in bad weather I get quite hot. I wanted a coat that was lightweight but would still offer good protection from the elements.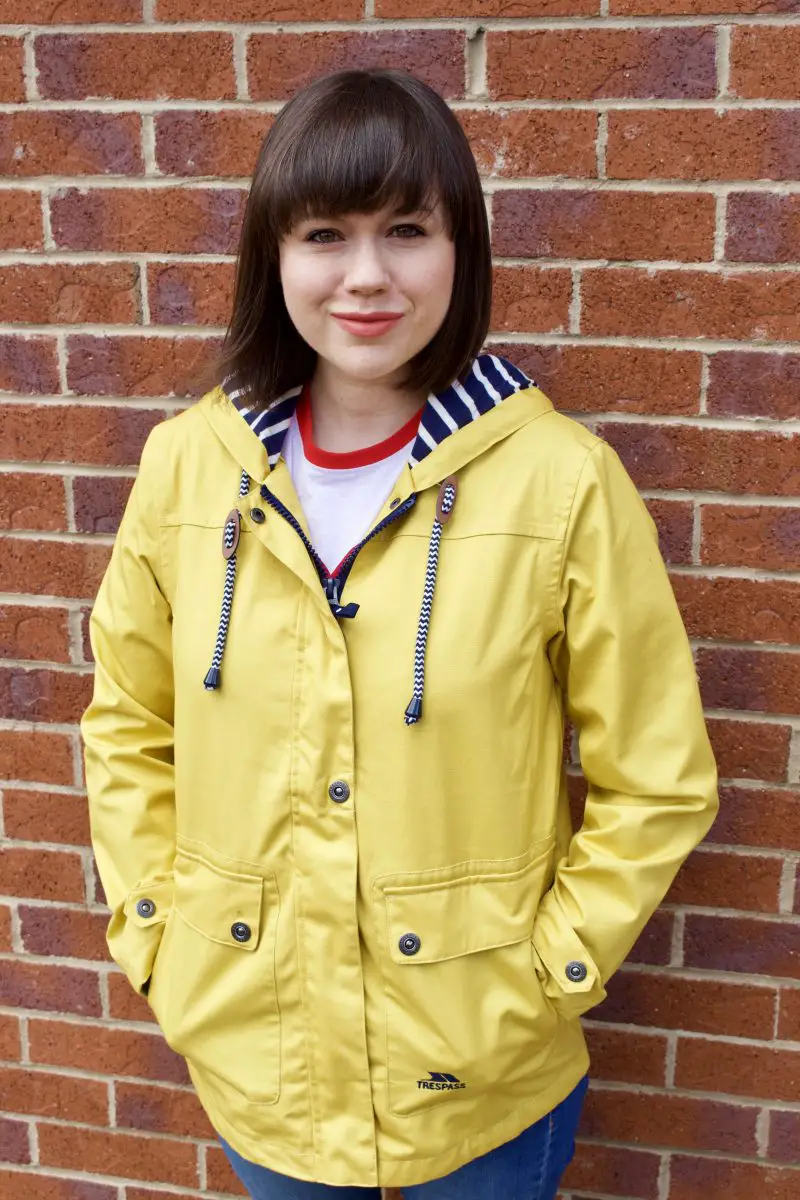 Technical details of the Tresspass Seawater Jacket
The Tresspass Seawater jacket has a woven shell 100% Cotton TPU Membrane and 100% Cotton lining. It offers 3,000mm worth of waterproof protection (that's a lot!). It has taped seam coverings help stop water droplets leaking in through the stitching so the inside stays dry. As other parents will know, a hood is an essential and non-negotiable part of the 'parent coat'. Non parents, this is because we need to be hands free in order to push the stroller (and deal with the constant barrage of inane requests from our tiny humans). This hood can also be secured using the adjustable drawcords for further protection
The jacket is fitted with an inner storm flap and a windproof finish. A jersey inner lining provides comfort as well as being an attractive Breton stripe.
The jacket features 2 decorative faux pocket details on the front along with 2 zip pockets. The jacket is available in navy, red and yellow. As you can see I went with the yellow which I love.
UPDATE August 2021: I have now been wearing the Tresspass Seawater Jacket for 4 years and it is still going strong! It's hands down the best jacket I've had and I wouldn't hesitate to recommend it. You can still buy it on Amazon (affiliate link).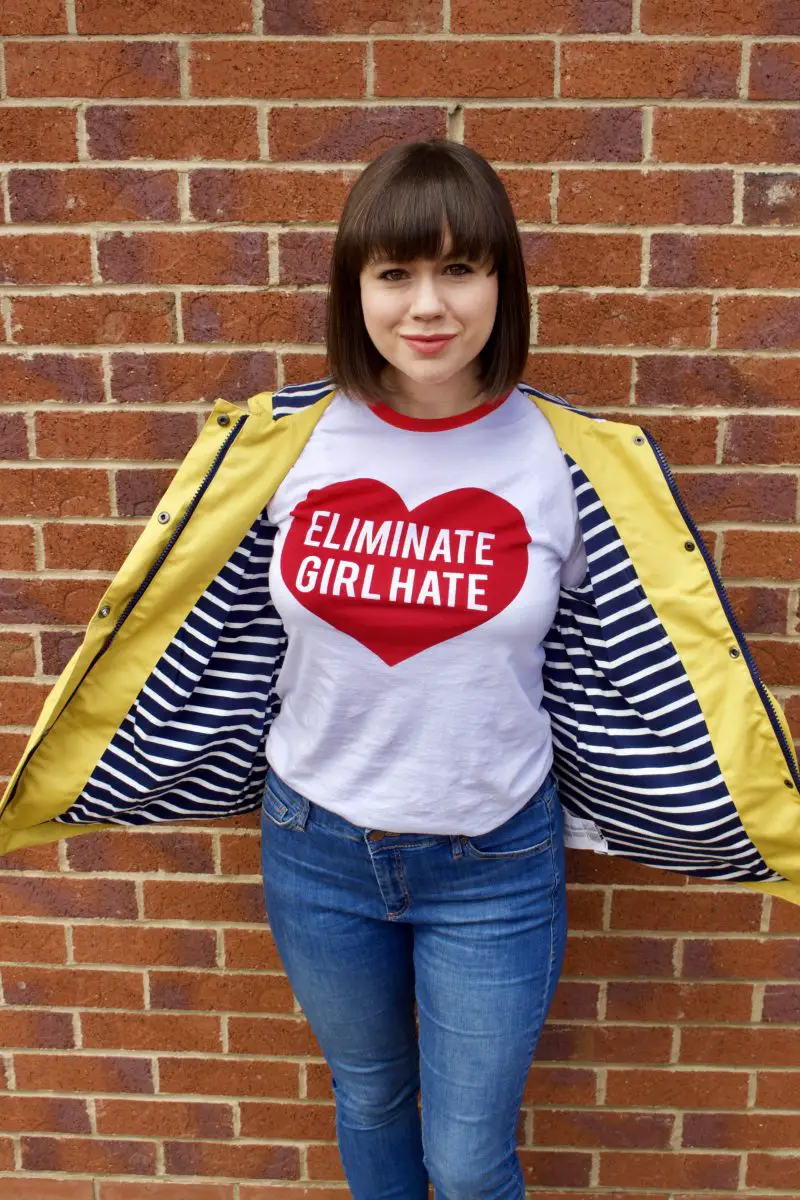 First thoughts of the Tresspass Seawater Jacket
I love the colour of the jacket. It seems really well made and I can tell it's going to last me a long time. It's perfect for the school run. It's lightweight but is going to keep me nice and dry. I'd had my eyes on the Joules Coast waterproof Jacket (affiliate link) in antique gold for quite a long time but whilst lovely, when I tried it on the sleeves were quite long on me. The Trespass Seawater waterproof jacket is very similar. The main difference being the Trespass logo on the front of the jacket (which to be honest, I would prefer without). The Trespass Seawater jacket is considerably cheaper than the Joules one though. This makes it a great option for those on a budget who want a robust waterproof jacket like the Joules Coast but can't quite afford that price tag.
I adore the yellow with the white and blue stripes on the lining inside the jacket, hood and on the drawcords. It's a colour combination that I think will work in all seasons.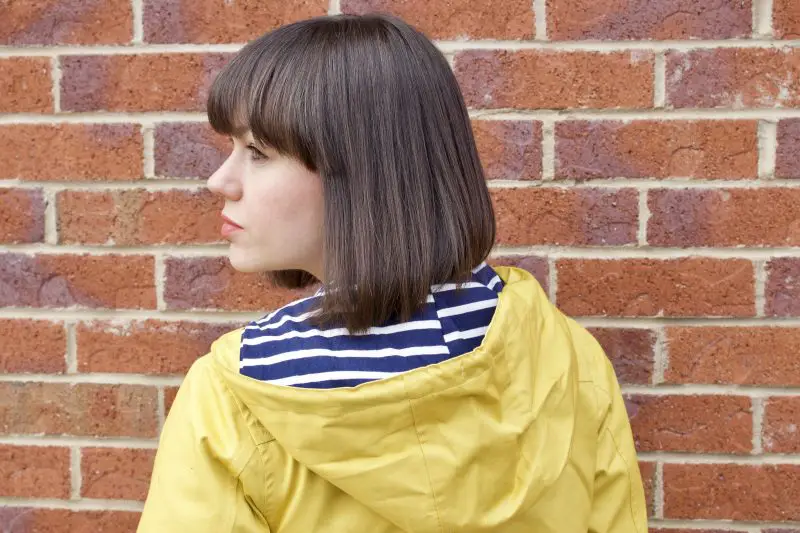 Sizing of the Tresspass Seawater Jacket
Initially I had ordered a medium. I'm 5ft 3 and generally a size 10 (sometimes 8, sometimes 12). When the jacket came it was much too big for me. Despite the site just having the sizes listed in S, M, L etc, the label of the jacket said a 12. That information would have been helpful to have on the site. I let Trespass know and returned the jacket. They happily and promptly sent me out a small which is in fact a size 10. It's still roomy on me. I could maybe go down a size again but I this will be great for leaving room to wear a jumper under in the colder winter months.
Overall thoughts on the Trespass Seawater jacket
I'm really pleased with the jacket and happy I chose it. This week's torrential rain had been perfect for putting the jacket to the test. It's been perfect – warm, waterproof but not too heavy or bulky. It's definitely the best jacket that I own. I absolutely love wearing it. Big thanks to Trespass.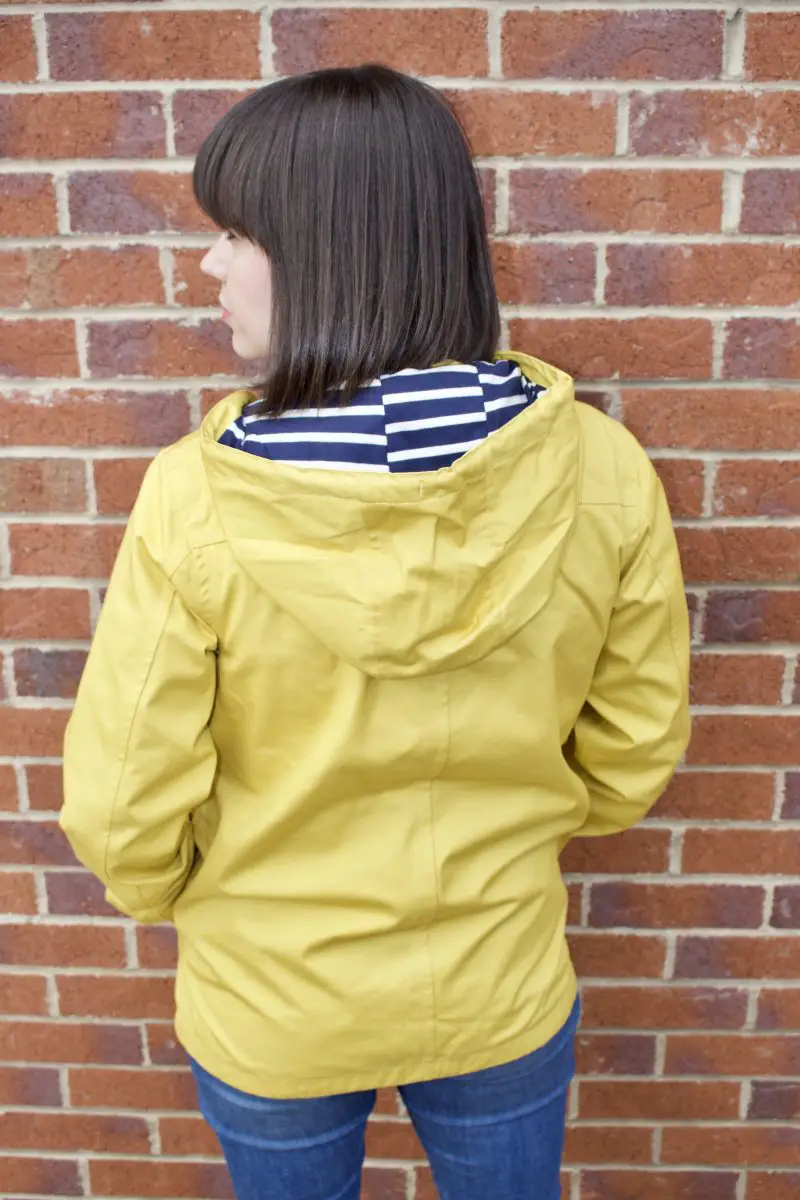 If you liked this post you might also like:
If you have enjoyed this post or found it useful, here are some quick and easy ways that you can support Nomipalony or say thanks:
Share this post with your friends  
Pop over to my Amazon Storefront to see what products I have been buying and loving from there recently, including my health and fitness products list.
Sign up to my mailing list 
Women can join my feminist Facebook group – the Nomipalony Freehouse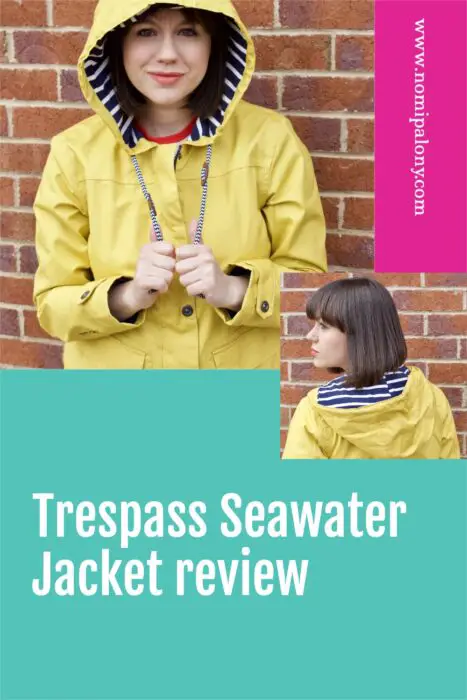 Disclaimer: This is post contains some gifted items. This post also contains affiliate links. If you buy an item through an affiliate link you won't pay any more for that item but I will receive a small referral fee. As an Amazon Associate, I earn from qualifying purchases. For my full disclosure please see my about page.