Well we are now in March (that came around fast didn't it?) so Mother's Day is just around the corner (Sunday March 26th).
Giveaway one
To celebrate the wonderful Mothers in your life, the Thai food restaurant chain, Thaikhun are running a competition to 'Win your mum an Orange Card. That means FREE Thai food for a YEAR, which is a pretty decent prize. If you have followed us for a while, you might remember my review of Thaikhun Metro Centre last year or you might have seen our vlog of Arlo eating bugs there (shudders).
Don't worry if you aren't near the Metro Centre though as Thaikhun have 10 restaurants across the country so you are bound to have one somewhere near to you.
All you have to do to enter is send in a photo or video explaining why your mam is awesome and should win an orange card, using just 5 words, by Friday March 25th. Entries open Wednesday 8th March.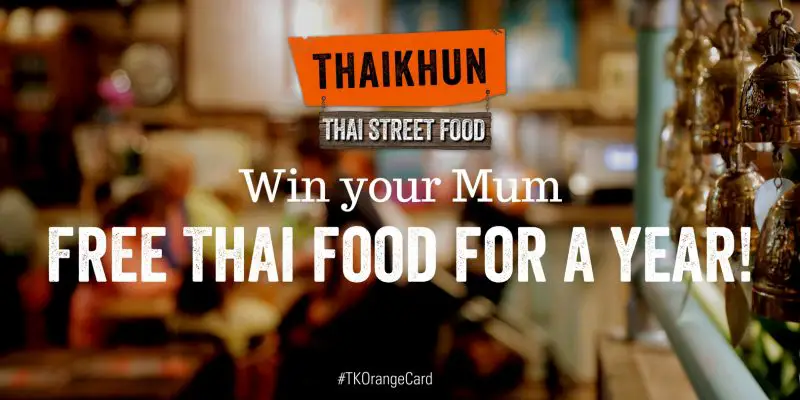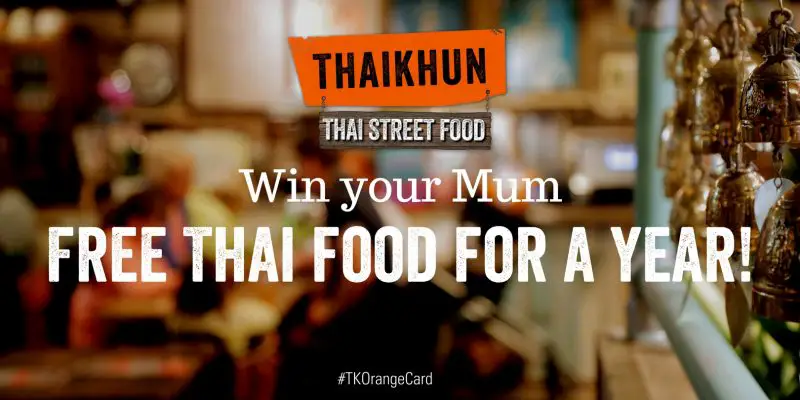 Giveaway two
BUT it doesn't end there! We are all about celebrating the amazing mothers out there on this site so I'm also running a second giveaway where one of my lovely readers can win a family meal for 5 worth £100! Simply enter via the Rafflecopter below, where you can also see the giveaway Terms and Conditions.
Best of luck guys!