Last weekend we took a family trip to the fantastic Washington Wetlands to see their Lego brick animal trail event (running to 17th April) and we had a great time.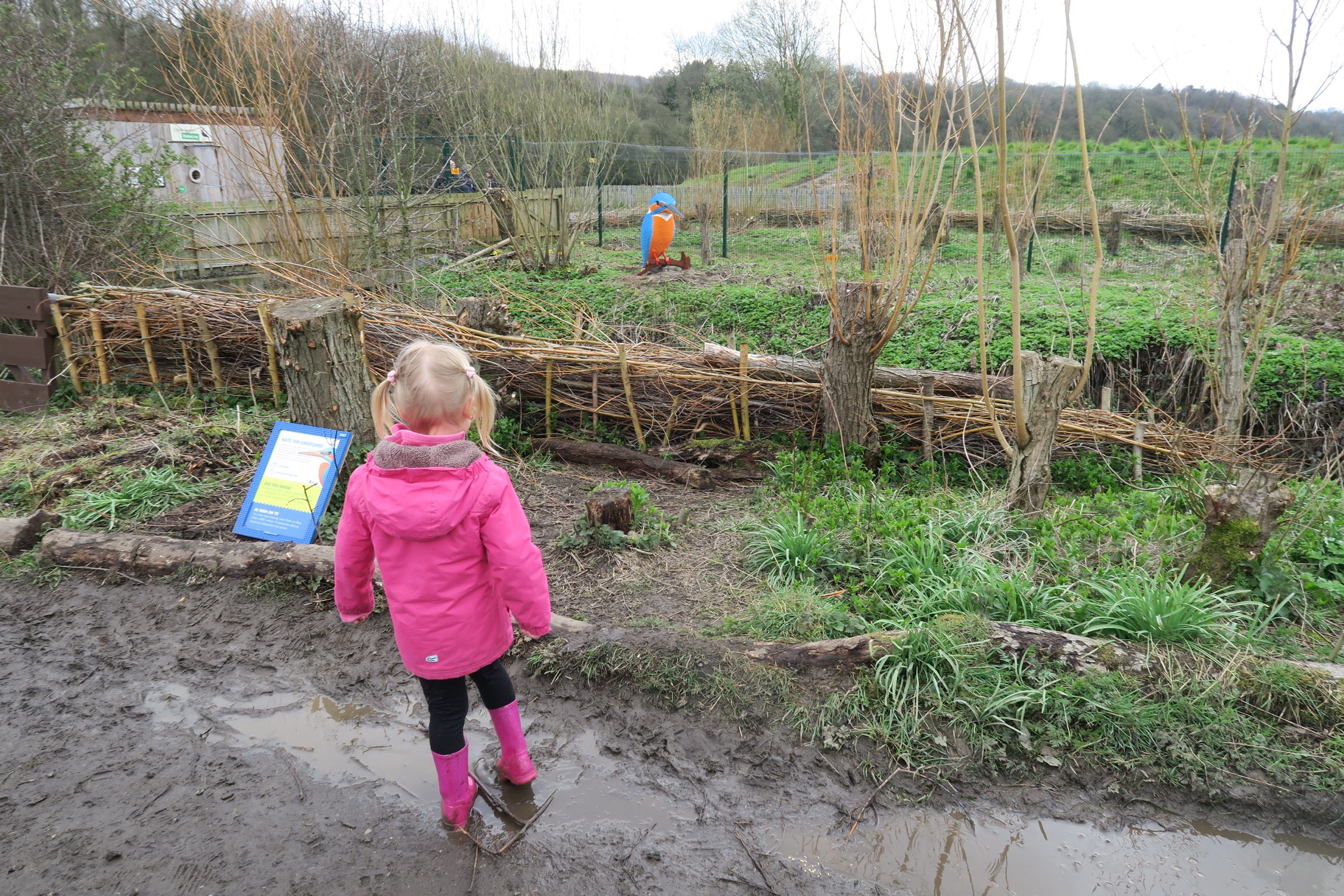 I hadn't been to Washington Wetlands since I was at junior school which is a crying shame because it's such a fantastic North East resource and a short drive for us. It was so lovely to get outside in the fresh air and see all the different birds. 
We were a big party – with our family, my mam, my Aunty, my sister's family and my cousin's family. Between us there was an 8 year old, 5 year old, two 4 year olds, a 2 year old and one year old! They all had a ton of fun – and the big kids did too! 
We had a lovely walk around the site – despite Arlo being scared shitless of the birds (a lingering side effect of duck-gate at Centre Parcs where Papa Ginge let him get pecked in some poorly managed duck feeding). 
Along the trail there were giant Lego animal sculptures and signs saying how many bricks they contained and how many hours they took to build – they were pretty impressive.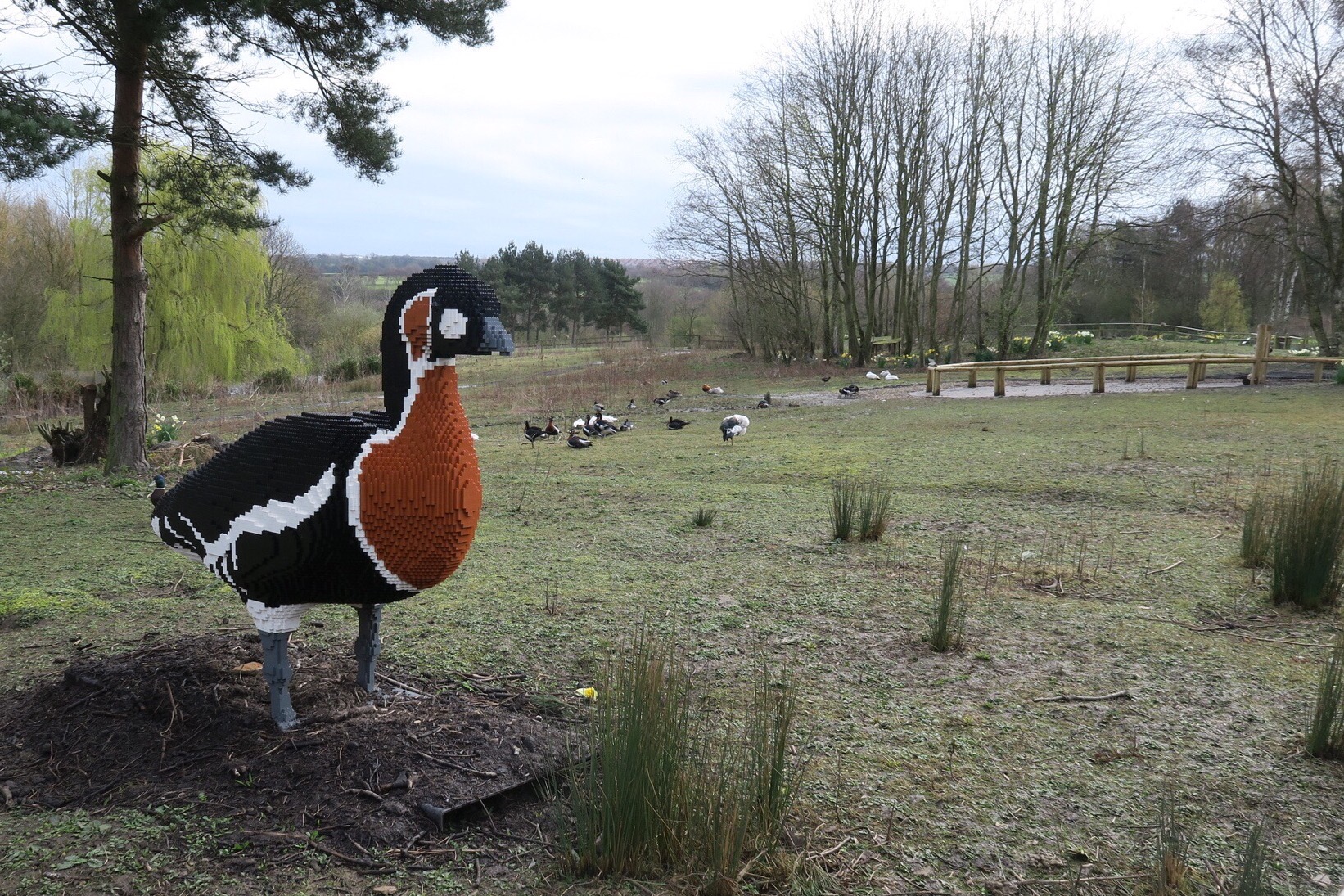 There was also an area indoors for the kids to play with Lego which they loved, in fact that was Arlo's favourite bit. There were Lego workshops for the kids too but you paid extra and we felt it would be a bit too advanced for Arlo (4). 
After we had placated Arlo with some dairy free chocolate buttons, the kids had fun feeding the birds, and playing in the playgrounds there that had lots of climbing equipment, slides, swings, water and sand play.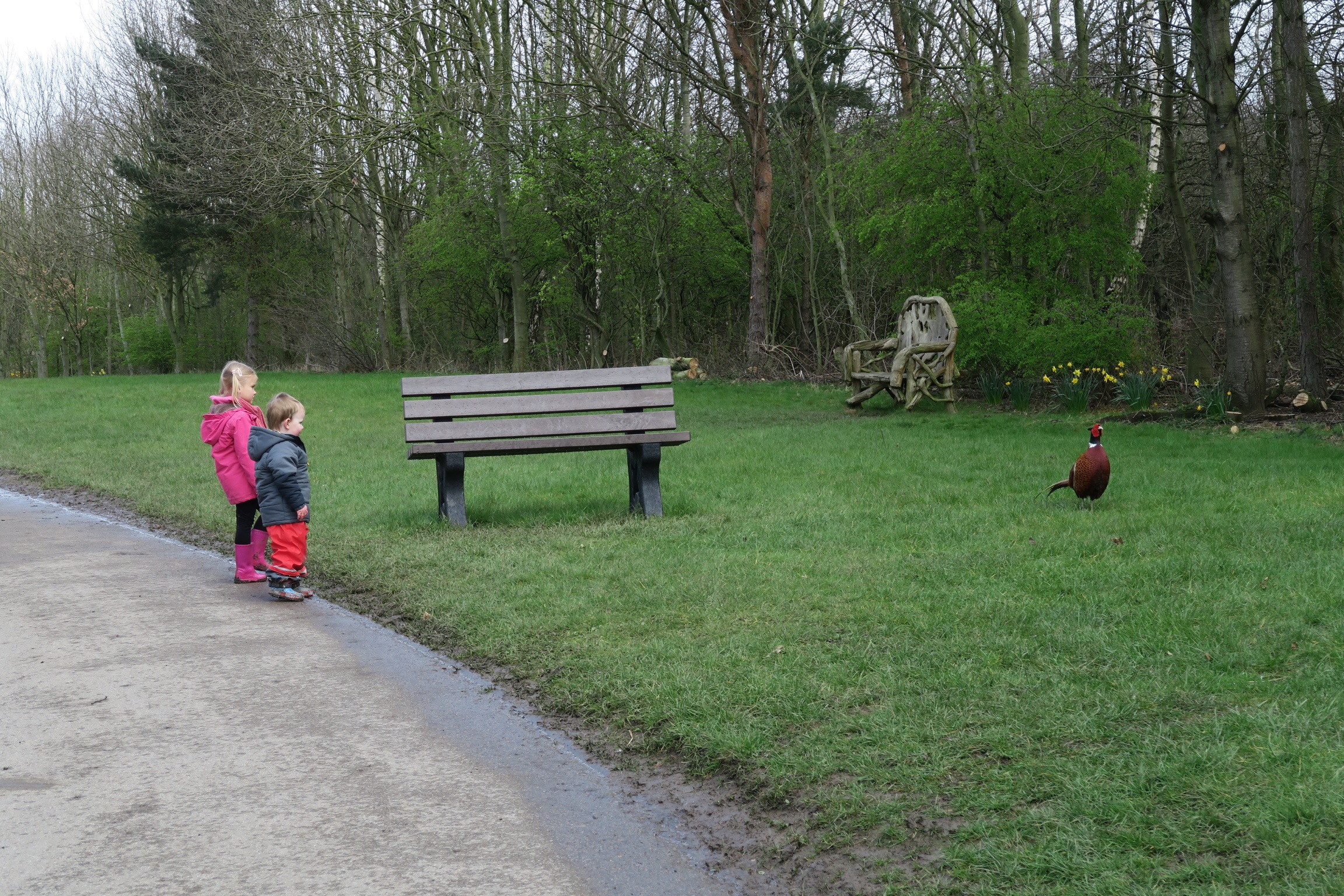 I also loved the cafe. You guys know how cafes in places you take kids are often akin to a cheap greasy spoon cafe? Well this wasn't one of those. Decent selection of food. Organic milk for the tea – the server told me they always try get organic and local where they can. The service was so great, it was all men which makes a change, and they were all super personable and happy, singing. Nothing was too much of a problem. I could have chatted to them all day. We got some take away teas and coffees for the trail because it was cold out (and 9.30am). There were cute Lego cupcakes that I wanted to try but refrained from. 
We popped back for lunch and I got a winter vegetable soup and roll which was really yummy. Papa Ginge had pie and chips which was nice too. The kids had a packed lunch and the staff were cool about them eating it in the cafe with paying adults – always appreciated when you have a child with allergies.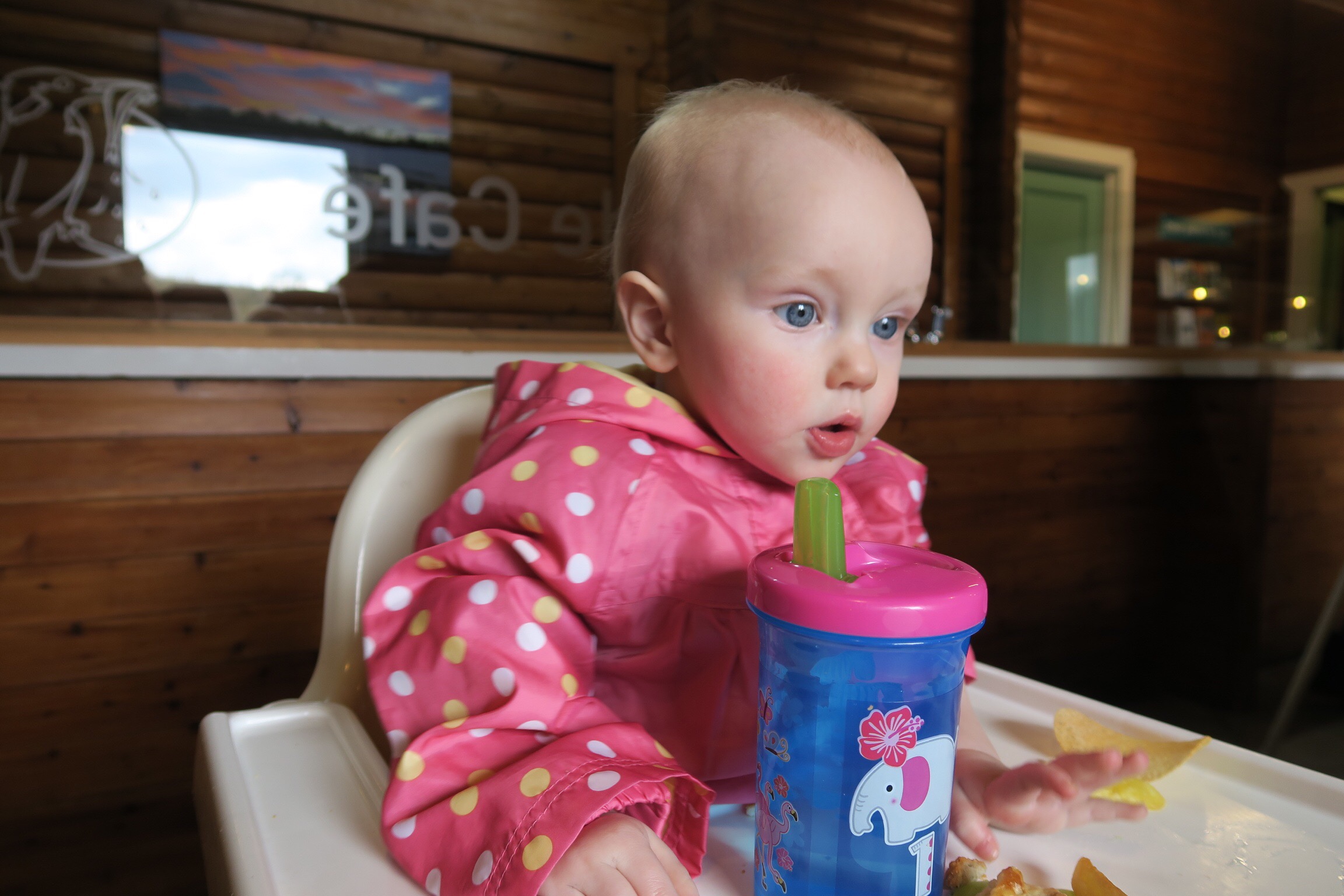 Obviously when it was time to go it was via the gift shop. You know the kids have had fun when you have to bribe them with buying a toy to encourage them to leave. Fortunately Arlo only wanted a pot of slime and a little popper toy so we were quids in! 
We will definitely be heading back soon. The only drawback is the price. You are talking around £25 for a family of 4. We looked into buying an annual pass but for 2 adults and one over 4 that would be £81 and thus not something we could commit to on the spot. I'm very tempted to though! I understand why the costs are high and am happy to pay to keep it open here in the North East but it will restrict the amount of times we can visit. 
Anyway please check out our vlog of our visit below and leave us a comment letting us know your thoughts:
If you liked this post you might also like 7 of the best summer family days out in North East England.
If you have enjoyed this post or found it useful, here are some quick and easy ways that you can support Nomipalony or say thanks:
Share this post with your friends  
Pop over to my Amazon Storefront to see what products I have been buying and loving from there recently, including my health and fitness products list.
Sign up to my mailing list 
Women can join my feminist Facebook group – the Nomipalony Freehouse
This post was not sponsored in anyway – I'll always explicitly tell you if it is!