Whitehouse Farm Centre is Northumberland's largest family run farm attraction. It is spread over 40 acres, located south of Morpeth and just a mile off the A1. It's somewhere we had always meant to visit but had never got around to before. Each year, we like to do at a couple of Christmas 'day outs' in the North East. The last couple of years we did the Polar Express and Tanfield Railway's North Pole Express – you can read my review of which we thought was better here. So far this year we had a mini-adventure in Newcastle and then Whitehouse Farm's Winter Wonderland was our final Christmas excursion of the season.
We visited Saturday 16th December and found it easy to get to by car. It was well sign posted and there was ample free parking. There were plenty of people there but it never felt too busy or overcrowded at all.
Staff
The staff at Whitehouse Farm were exceptional and really made the visit for us. They were brilliant in their characters, always taking time to stop and chat to the children and make them feel special. An example of this is as follows…
We were walking through the petting barn to go to the Meercat feeding session. I was walking ahead with Arlo and Papa Ginge was trailing behind with Lena. They didn't appear for the the feeding session and I was wondering where they were. When we finished we went back into the petting barn and were greeted with one of the most adorable sights I've ever seen. Lena was sat with a small blanket on her lap and a guinea pig on it. She had a huge grin on her face stroking the guinea pig. She absolutely loves animals and the keeper had recognised that and even though it wasn't an official petting time, he got a couple of the small animals out for her and she was in her element (as you can see below).
Arlo does not love animals at all. He's pretty scared of them. The keeper (I think his name was Andy) asked if Arlo would like a hold but when he could tell Arlo was nervous he didn't push it. He was truly excellent with the children. It was hard to tear Lena away when the keeper needed to go drive the tractor ride.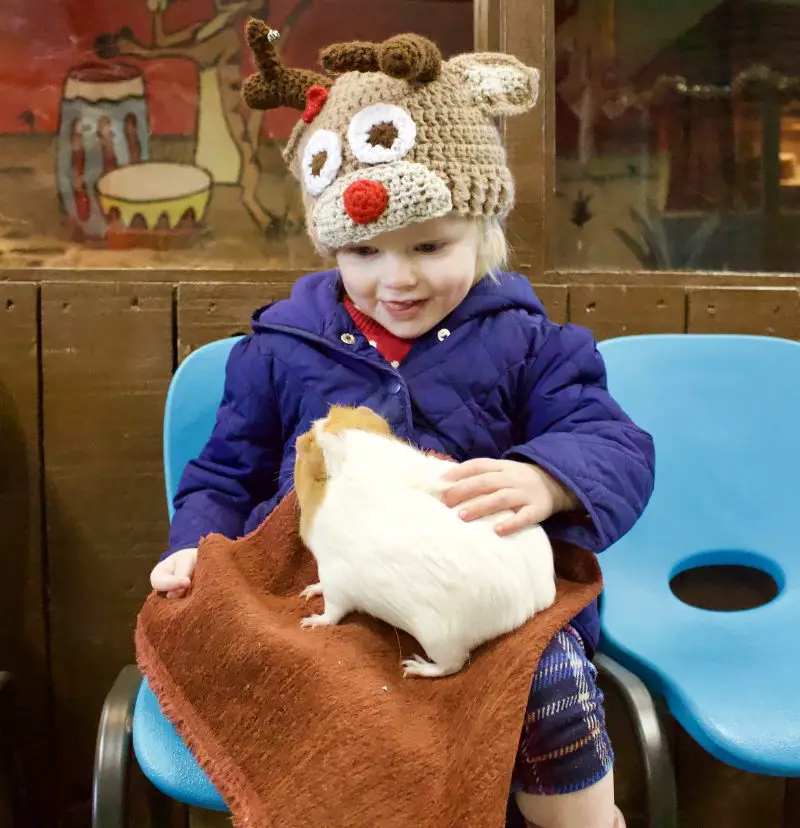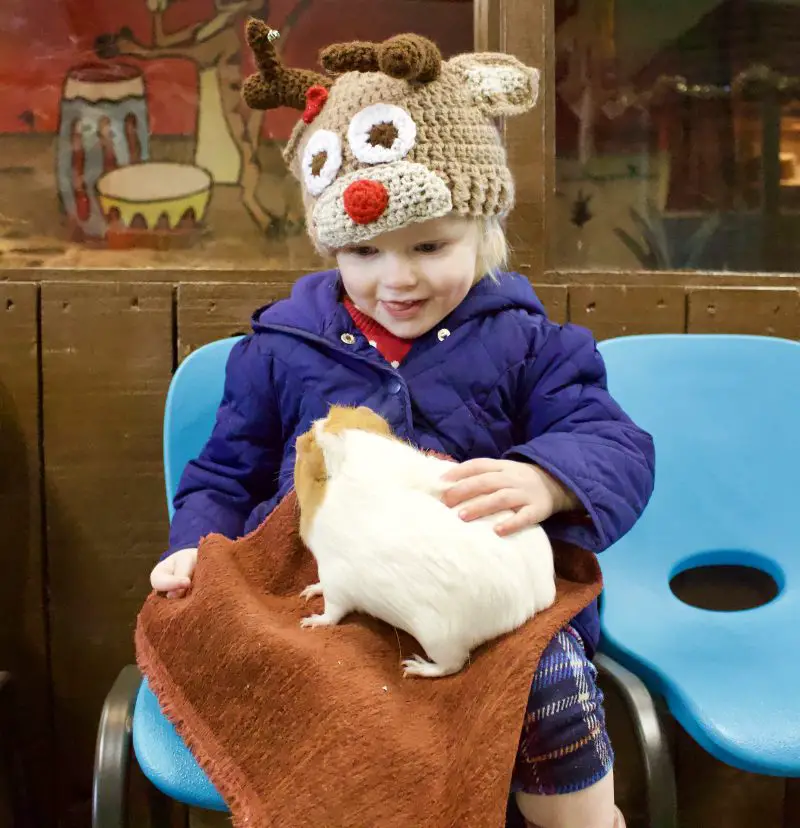 Feeding the meerkats
We went to one of the meercat sessions and Arlo (5) really enjoyed listening to the talk and was even brave enough to feed them some live mealworms. It's a big deal for him to dare do something like that and it's credit to Whitehouse Farm for creating an environment that enabled him to have the confidence to do so.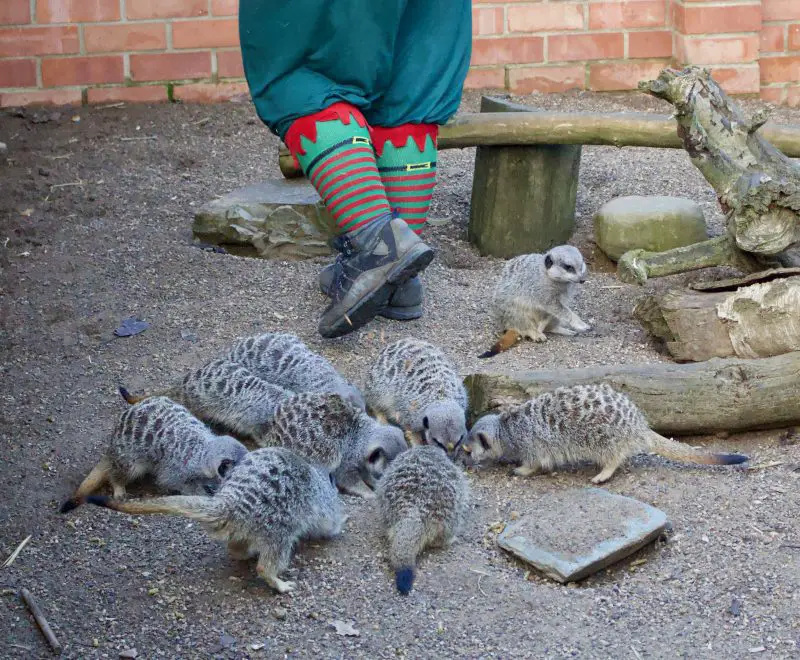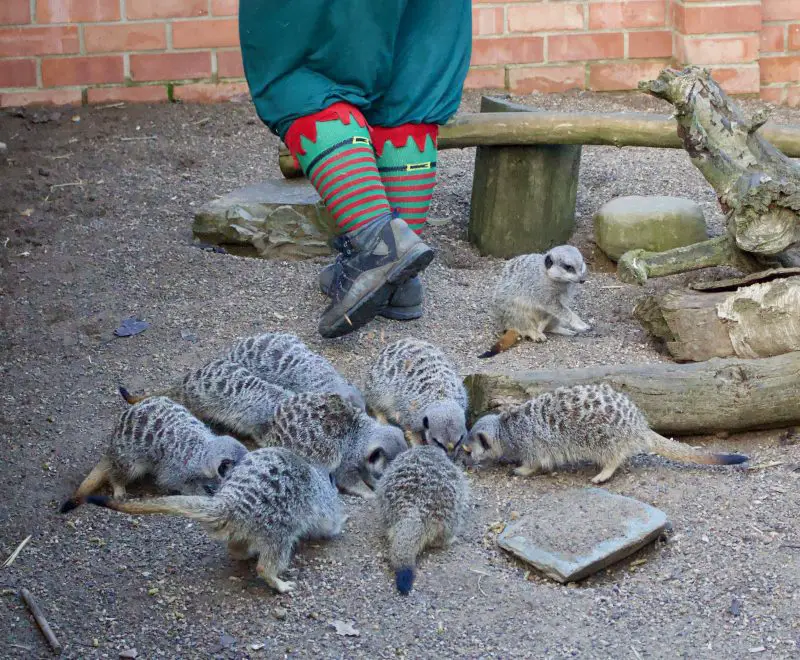 Tractor rides, park and go-karts
 
The lovely staff member who had been helping Lena hold the guinea pig then advised us it was time for the tractor rides so we popped outside for that. Unfortunately, there was a bit of a queue and we were at the end. It was the last scheduled ride of the day but such are the staff at Whitehouse Farm they won't allow any disappointed customers. He said don't fret, have a play in the park next to the tractor queue and I'll run another ride when this one gets back in ten minutes.
We had a little play on the swings and the go-karts and then the tractor returned. Arlo LOVED the go-karts. He asked to sit on Papa Ginge's knee and they both looked so happy whizzing round the track. It was a joy to watch. Lena wanted to stay on the swing, shouting at me to push her higher and higher.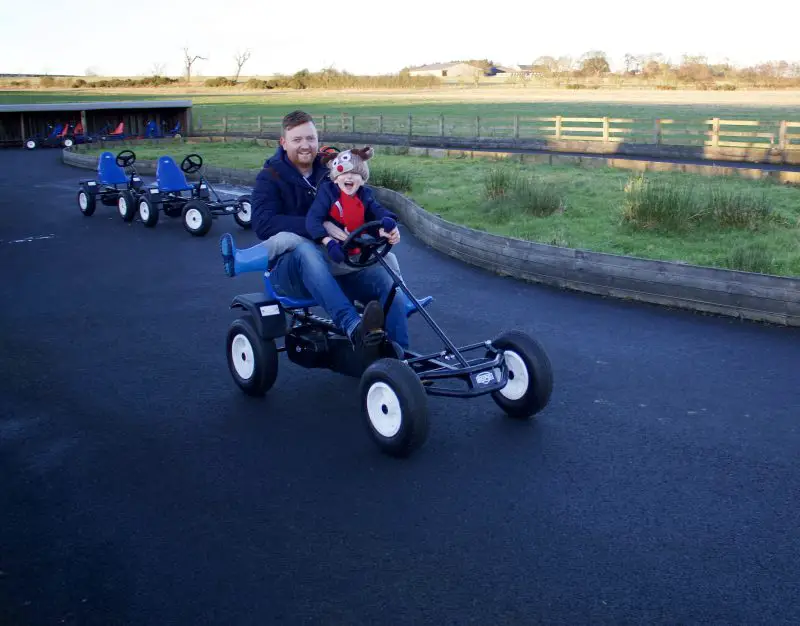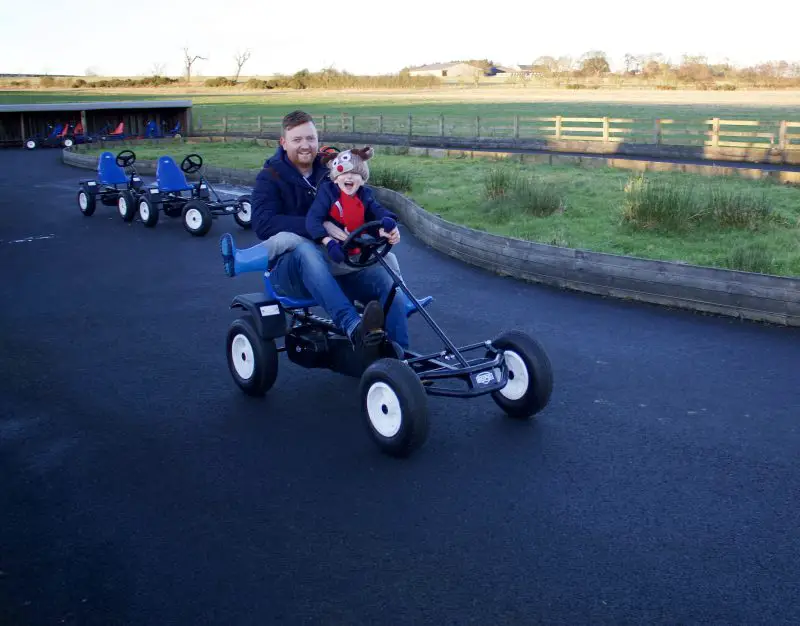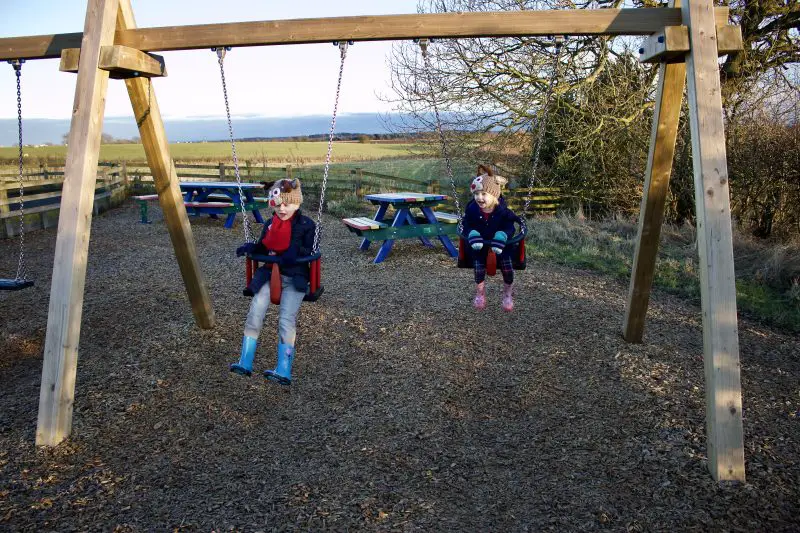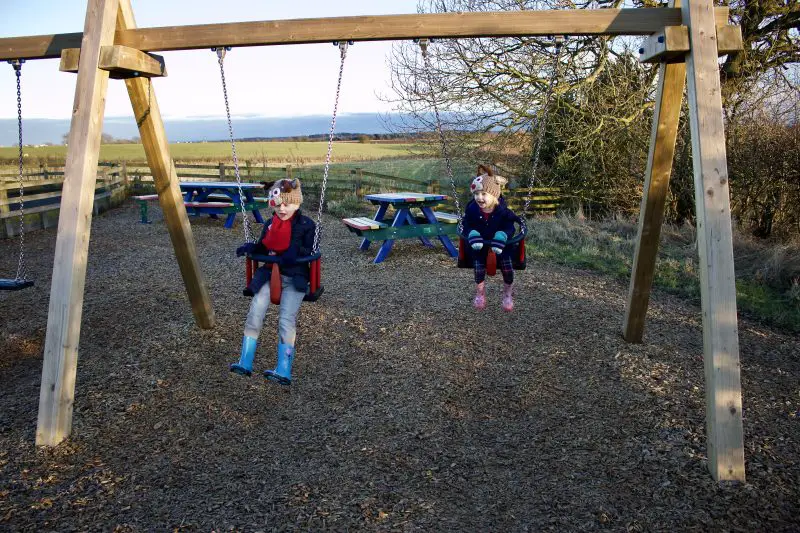 The elf had a full tractor ride so it's just as well he put another one on. The kids had a blast with an elf driving them around on the tractor. Our elf asked if they wanted to go slow or fast and bumpy and of course all the children wanted to go as fast as possible. It was a fun activity. I personally just appreciated getting to sit down!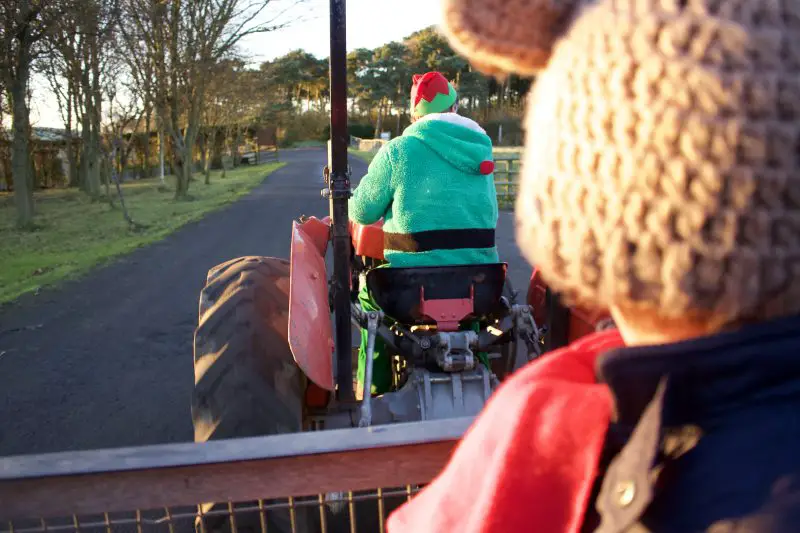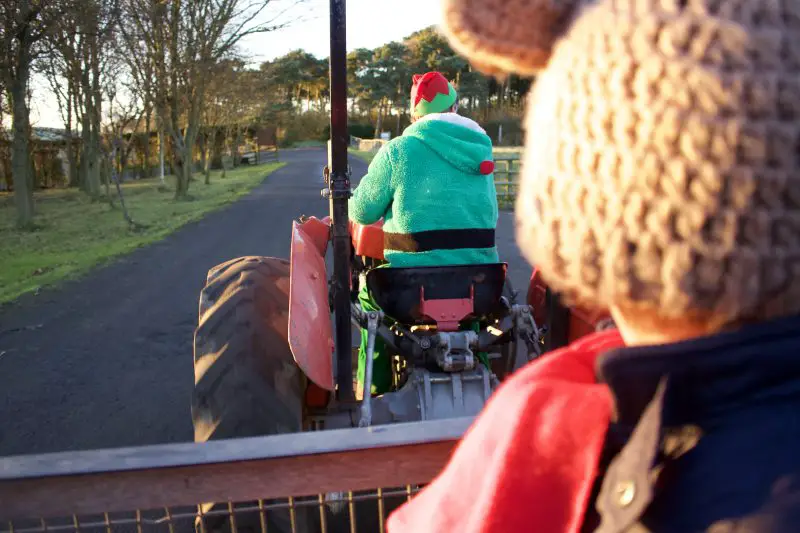 Mrs Claus' Bakery
One of the kids' favourite activities was Mrs Claus' Bakery. For £1.75 you can get a big gingerbread man or penguin. You take them to the nearby tables to decorate with items like icing, chocolate, sprinkles and marshmallows. You can then head to elf school while you let them dry or just eat them straight away. Guess which option my kids chose?!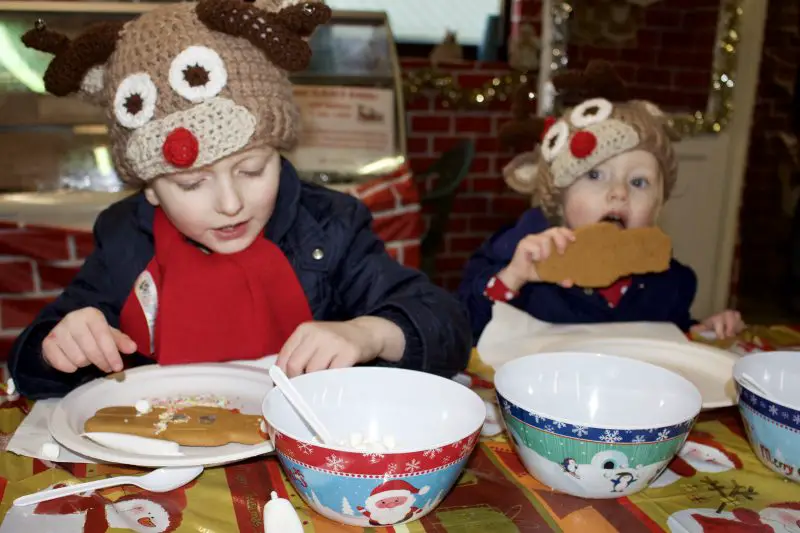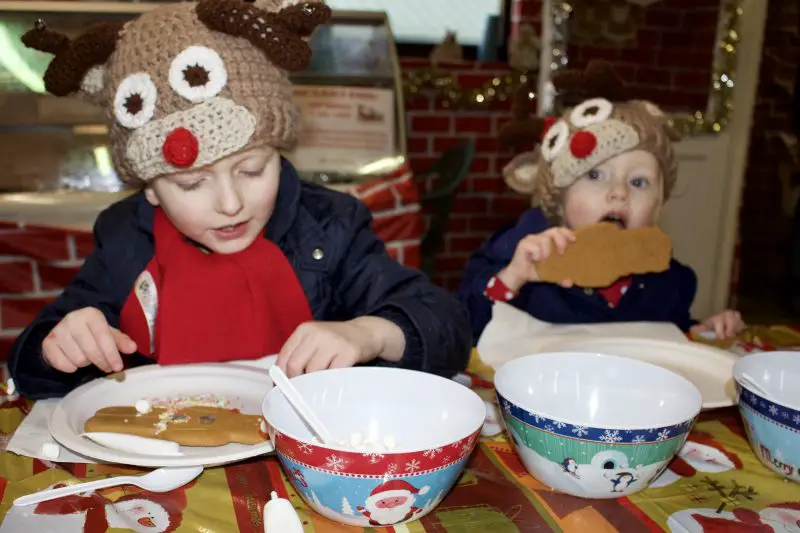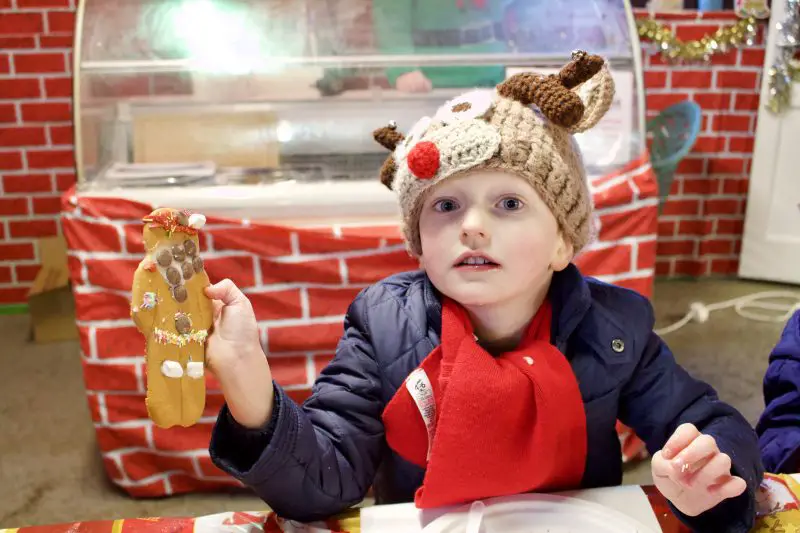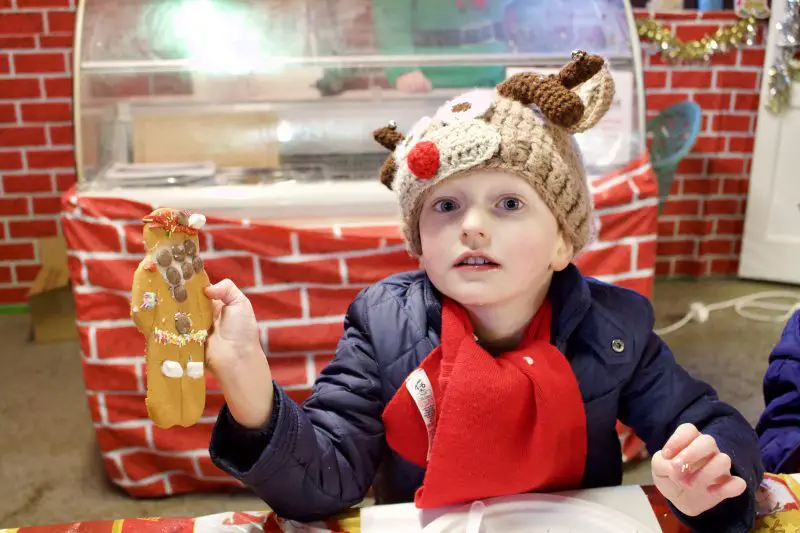 Elf school
We missed elf school as it clashed with the last tractor ride and the kids said they wanted to ride on the tractor. We did get there in time for the last 5 minutes but my kids weren't very interested in it and just wanted to go make the cookies instead. Sprog on the Tyne has described the Elf School though if you want to know more about it.
Santa
The queue for Santa was quite long when we went. If you have very little ones who aren't good at queuing I would ask when the quieter times are and check how long the queue is before joining. We decided to go at the end of the day but I think everyone else had that plan too unfortunately.
There were a few things to entertain the kids while queuing though. Lena enjoyed Santa's big sleigh to climb in and out of while Arlo enjoyed writing a letter to Santa and posting it in the postbox. It's only on writing this that I've realised we forgot to pick up the personalised reply. Whoops!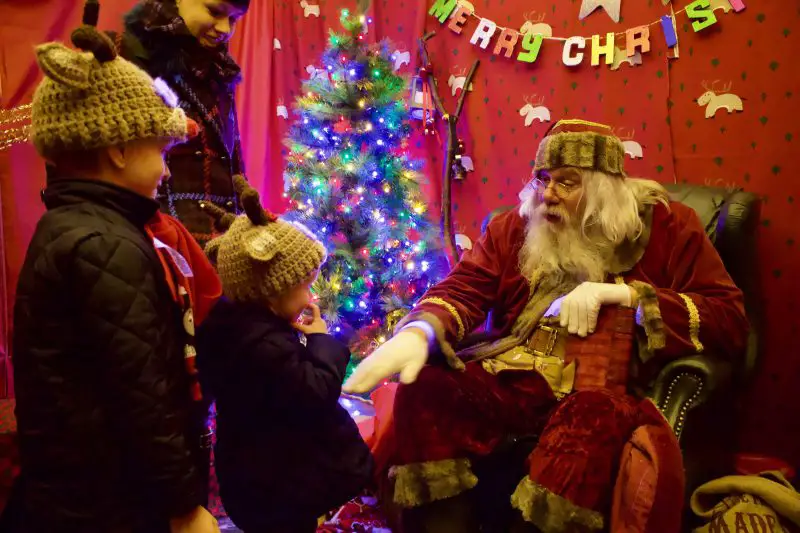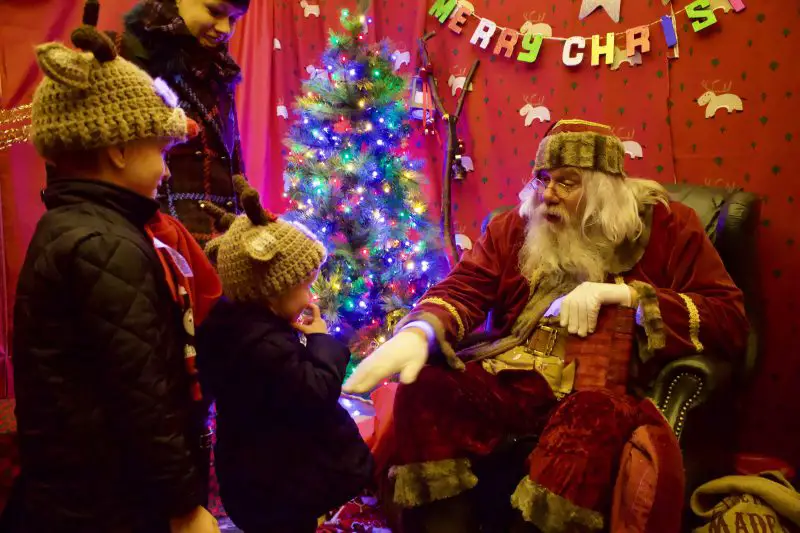 I had heard so much about how great the Whitehouse Farm Santa was. I wasn't disappointed to see that he lived up to the hype. He had a real white beard and long white hair, he REALLY looked the part. The Whitehouse Farm Santa also acted the part, spending a long time with the kids, asking them questions and telling them tales. He was wonderful. I also spied Papa Ginge watching, smiling and laughing along. He was just as engaged as the kids telling me afterwards 'that Santa was mint'.
I need to remember that Arlo can actually understand the whole Santa thing now as I said 'that was a good Santa wasn't it?' as Papa Ginge kicked me and laughed telling me I'm useless at this whole Santa thing.
All children get a bag of reindeer hay and a lolly. You can also pay £4 per child for a small gift. Arlo got a small cuddly cow and Lena got a small cuddly pig. The kids both loved them and it was quite a fitting gift and nice memento of the day we had with the animals at the farm.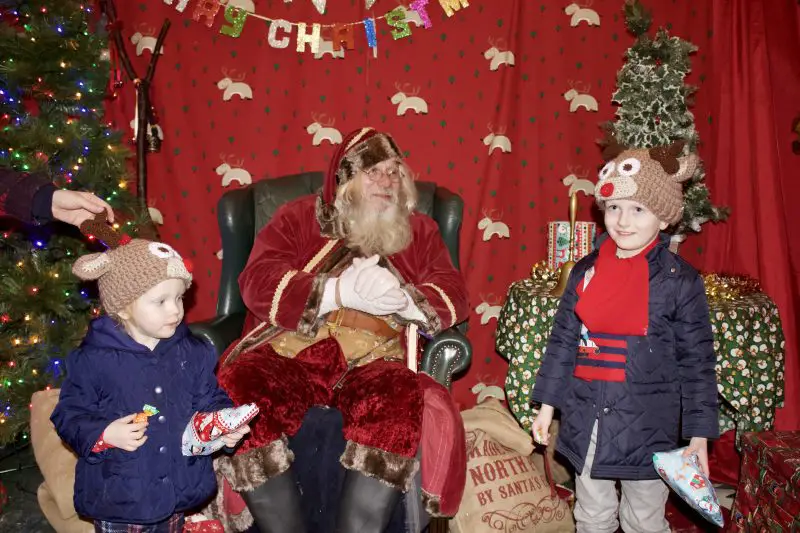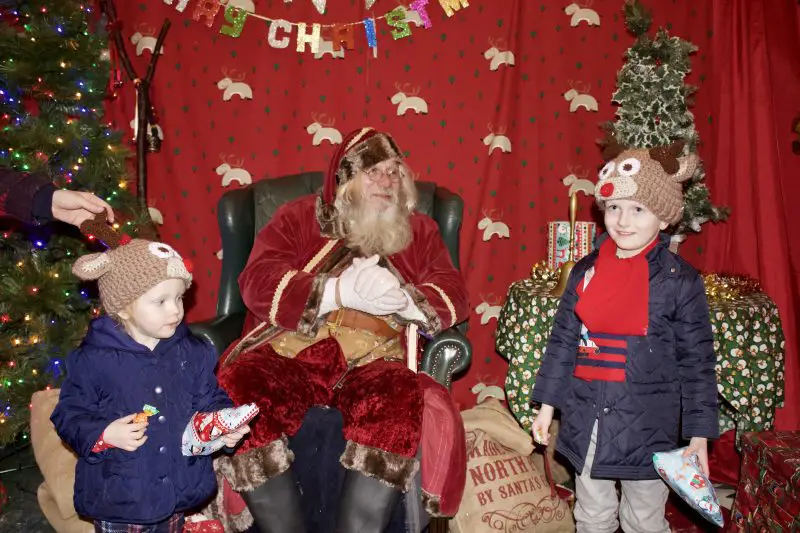 When you came out of seeing Santa there was a grotto to walk through with different 'stations' to stop at and look at all the moving parts.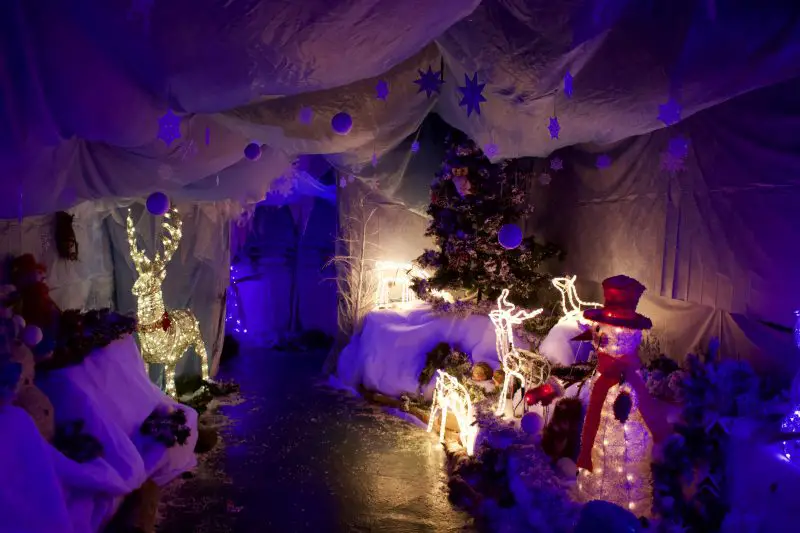 Farmhouse kitchen
If you can, I would plan your Winter Wonderland experience so that you can break in the middle for lunch and to warm up in the Farmhouse Kitchen. It would also work well at the end of your visit. The only difficulty will be dragging the kids away from all the activities!
The kitchen has both hot and cold foods and it certainly wasn't as overpriced as some other places I've been to like this. We got the kids both sausage, peas and chips. Papa Ginge ordered a cheeseburger and chips. I had some quiche and salad (and obviously stole loads of the kids chips). Everyone enjoyed their meals. Well except Lena who was having a tantrum as she wanted to go play outside.
Papa Ginge and I got teas and coffees which was nice to warm up with on a cold day. They had a great selection of cakes but we were going out for tea later so didn't partake. I was pleased to see they had decaf tea, not everywhere does and I don't drink caffeine so it was much appreciated.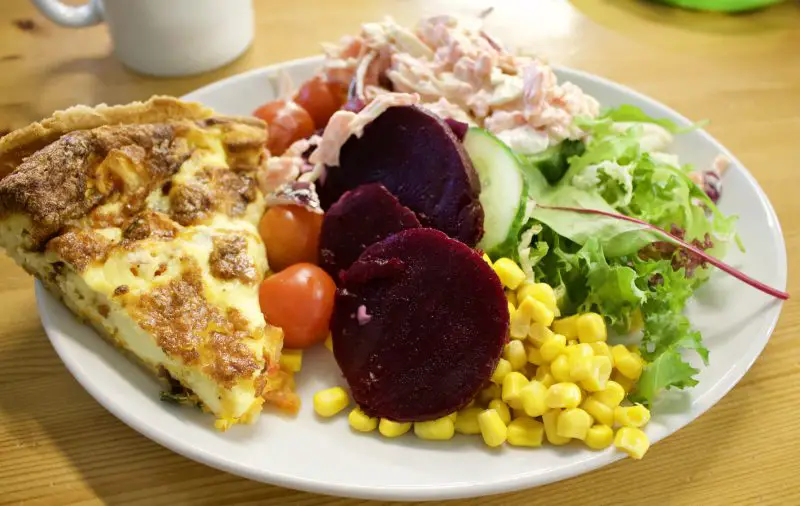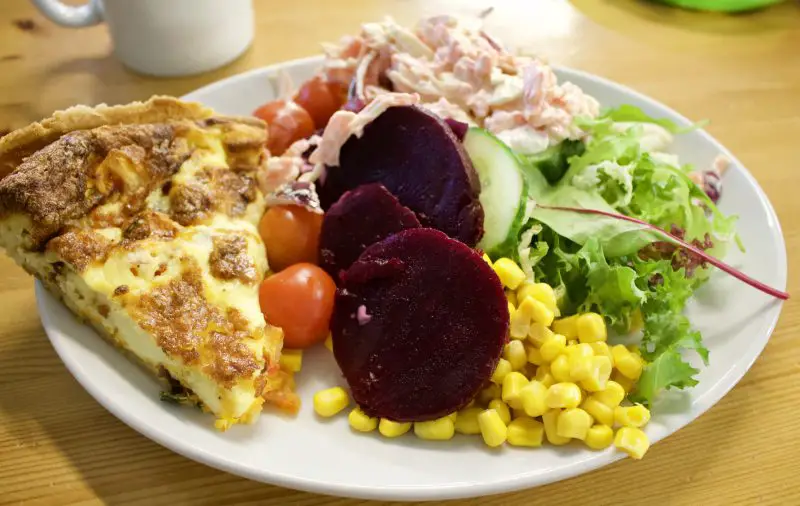 We spent around 3 hours in total at the farm but we could have spent a lot longer. We were a bit restricted as Lena still naps and we had another engagement to get to. There were a few things that I know the kids would have liked but we didn't get to, such as the owl session, soft play area, the bouncy castles and slides and seeing the large farm animals. Never mind though, it's a good excuse to return next year!
Need to know:
Whitehouse Farm's Winter Wonderland is open every day except Mondays and the last day is Christmas Eve. A ticket for a family of 4 costs £34.50. Under 2s go free.
Top tips
Dress warmer than you think. It's very cold on the farm. I dressed the kids in thick socks and wellies but neglected to put thick socks on under my own wellies and had painfully cold toes. You will need wellies, thick socks, warm underclothes, gloves, scarves, hats and thick coats if you are to enjoy your experience.
Check how long the queue is before joining it to see Santa – ask staff when it might be quietest.
Schedule a trip to the cafe part way through your visit to warm up.
Take change for animal food and Mrs Claus' Bakery
Disclaimer: Our visit to Whitehouse Farm's Winter Wonderland was complimentary in exchange for this honest review. For my full disclosure policy, please see my about page.