The other week loads of you loved my money-saving blog post about how I used Quidco to get my Christmas food from M&S for only £11 so this week I thought I'd bring you another money saving/money making post. And this one is super fun too! Remember 2016 when Pokemon Go launched and EVERYONE was playing it? Well, I have it on good authority that the next viral augmented reality app has just launched. Imagine Pokemon Go or Harry Potter Wizards Unite with real prizes for your favourite shops and you are close. It's called Snatch.
What is Snatch?
Snatch is an augmented reality game where players explore the world and compete against each other collecting real prizes from their favourite brands. This could be a year's worth of free makeup or a brand new pair of trainers. It's such a great idea I'm annoyed I didn't think of it! Snatch previously put together a massive soft-launch test and had more than one million players. Now, after a lot more testing, they are back and ready to fully launch the game. Snatch launched in UK only, on July 4th, with other countries following later.
During their test run, they gave away thousands of prizes such as free pizzas, bottles of wine, subscriptions to NowTV, high street vouchers, designer trainers, free pints of Amstel. Snatch also offered extra special golden ticket prizes. Someone won a Holiday in Amsterdam, another bagged an all-expenses-paid trip to New York, and one lucky player even won a deposit for a house! Can you believe?!
What I love about these AR app games is it encourages people to get out into the real world too. Papa Ginge loves games like this, he plays Pokemon Go daily and is a deal hunter so I think he's going to be obsessed with this game. I'll be frank, playing these games is the only way to get him out doing some sort of exercise so I'm excited to see what he thinks of this. I'll keep you updated on my Instagram Stories as always.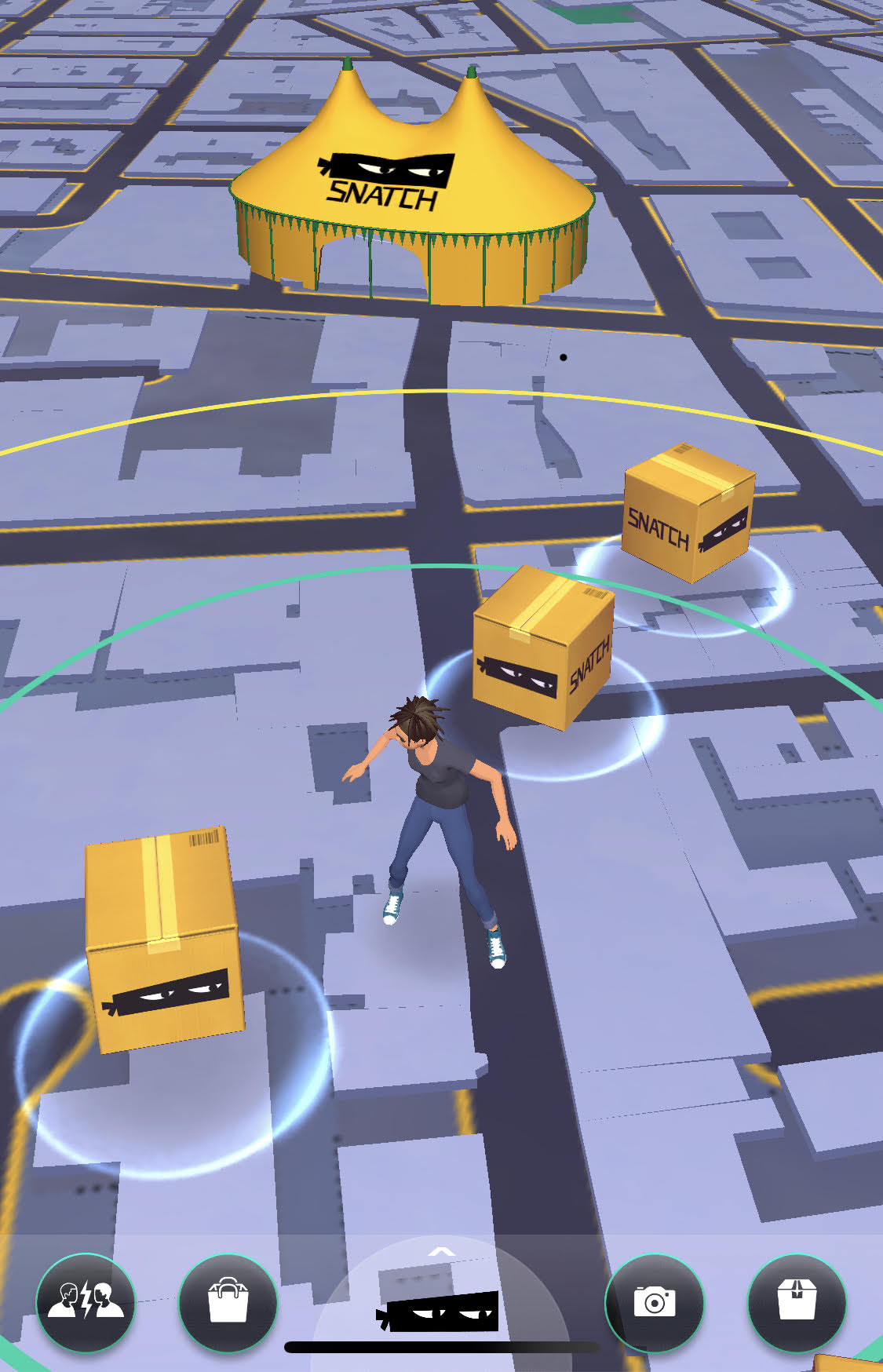 How does Snatch work?
Snatch is a new AR mobile game where players win real prizes by finding virtual parcels in the world around them. Snatch partners with hundreds of brands and incorporate them into the game (they bring the gifts and discounts). Players join the game for FREE by downloading the app from Google Play or the App Store. They've made sure that it's super easy to get in and start playing.
Brand partner prizes are placed into parcels and scattered around a real-world map. Players have to track them down, pick them up, and guard them from other players! You never know what's in your next parcel – once you grab one, a timer counts down before it can be opened. During that time, you'll need to defend the parcel from other players trying to snatch it from you! Once it's open, you discover the prize and it's yours to keep.
You won't be directly in contact with other players – they just need to be in a certain radius and they will never know your actual location. I was a little worried people might end up in a Black Friday type 'fisticuffs' over deals but they've already thought of that.
What brands are on Snatch?
Snatch constantly adds new partners into the game. Currently, you can find Hotels.com, Glossy Box, Under Armour, Tidal, Protein Works and many more on the app.
Anything else I need to know?
Snatch has a friend referral competition where you can win, among other prizes, £1000 if you refer the most friends to play the game. There's two parts to this. 1) A monthly prize draw and 2) A referral leaderboard. Technically you can win both.
1) Monthly prize draw: For every friend you refer who signs up, both you and the person you referred gets a ticket into a monthly draw on our Facebook page to win £1000. The more people you refer who sign up, the more tickets you get.
2) Referral leader board: If you don't win the prize draw you can still win cash. Each month Snatch will list the top 10 referrers in a leader board in the Snatch app. The prizes for the top ten range from £50 to £1000.
You can help me climb the 'influencer' leader board as well as get yourself a ticket into the monthly draw by downloading Snatch using my unique link here.
You can find Snatch at:
Snatch website 
Snatch Facebook
Let me know if you download the app to try and what you think of it in the comments!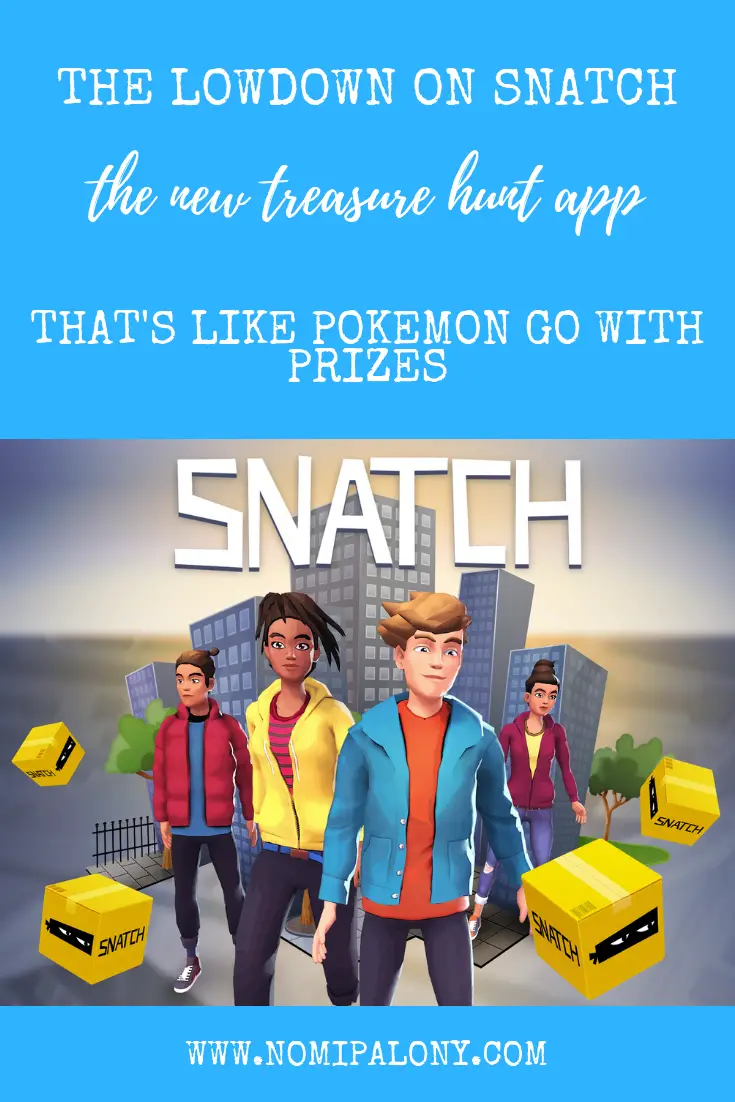 Disclosure: This is a sponsored advertorial post. For my full disclosure policy please see my about page.