This is a blog post for all the mam's who have ever fucked up, who don't feel good enough, who are having a bad day or just feel like they need to do better.
The things in this blog post are the things I remember when you are sharing your latest mistake with me. The things we should all remember when speaking to a Mam on a tough day because we've ALL been there! Remembering the our own mistakes should help us to have less judgement and more empathy when speaking to other mothers because fuck those 'mummy wars' am I right? We are in this together.
Remember when…
You were so sleep deprived you forgot to fasten the high chair buckle, then took the tray off to wipe it down and the baby fell out and smacked her head so hard on the floor you heard it in the next room? How you cried, panicked and rang the hospital but she was fine.
You turned around in the Disney store and your toddler ran behind the display and for 2 seconds you thought he was lost and you felt like you had swallowed your heart.
You were so run down and your preschooler refused every meal option you gave her so you gave her a pot noodle and she ate it all so you gave her one again next time. 
You were trying to learn how to breastfeed and your nipples were sore and bleeding and silent tears fell down your face after each feed and you wondered if it would ever end? 
You watched One Born Every Minute and sobbed your heart out watching the natural birth you were denied. 
You lost your shit and shouted at your kids in the supermarket. 
You walked around for a full afternoon with your nursing bra unclipped (in public no less). Remember you were so tired you didn't actually care. 
You were first time parents and forgot to fasten the car seat straps that time. You drove 30 minutes on a motorway with your newborn not strapped into his seat. 
You let the toddler climb on the chair before you stopped him because you wanted to take a cute photo and he fell and cut his face? 
That time it was 11am before you remembered to change the baby's nappy? 
The times you watched the clock all day waiting for daddy to come home as you were so bored and exhausted with the solitude and relentlessness of it all.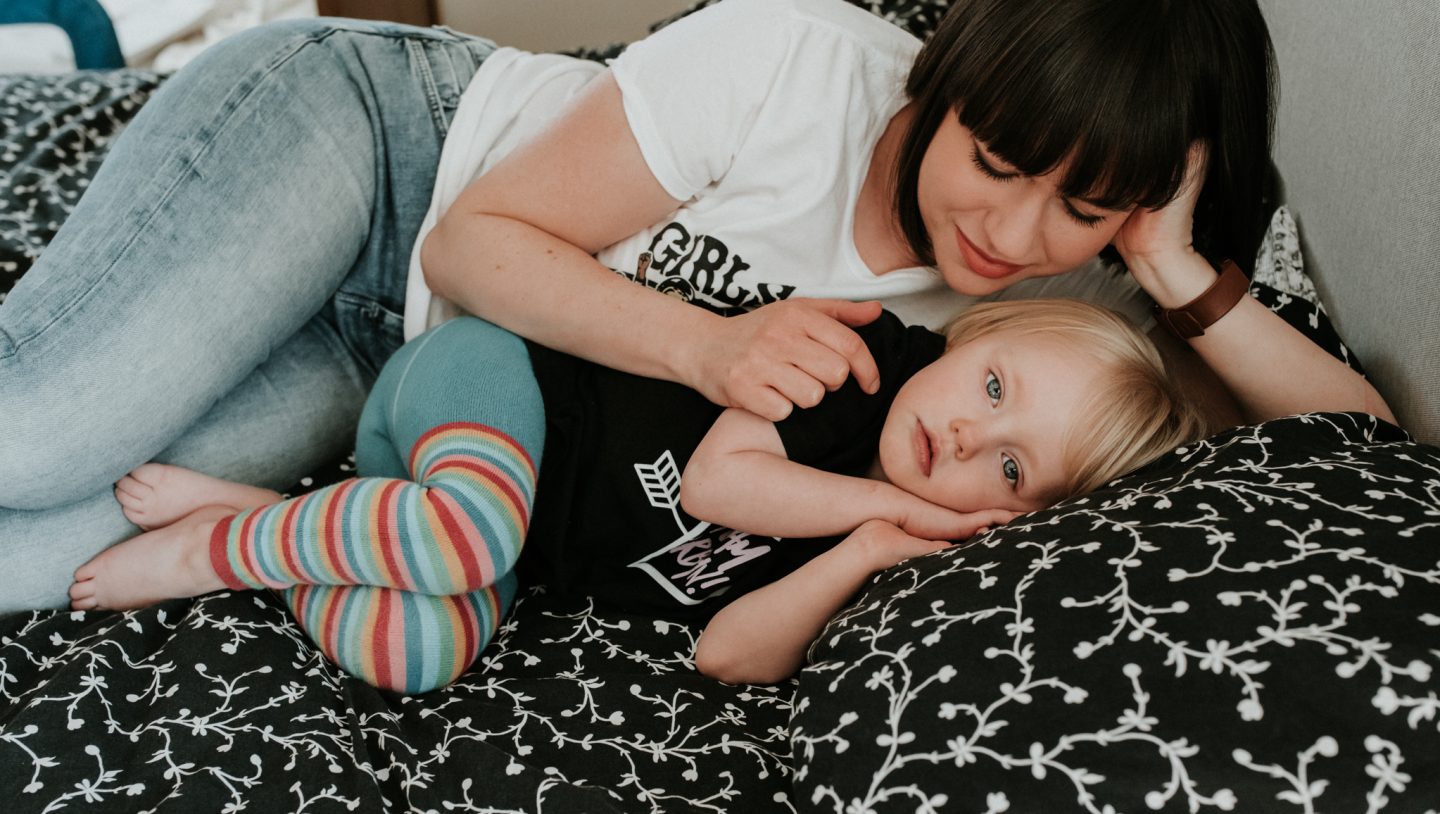 Remember how through it all, other mothers who had been there supported you through it. Shared their 'I remember when I fucked up' stories to make you feel like less of a failure and told you that you were doing a great job. The strength of women is drawn from our sisterhood. So next time you feel like crap, vent to another mother who will have your back.
The fact that we care about our mistakes, that we are consumed with 'mum guilt' and feel like we aren't good enough is only testament to the fact that we are great mothers. Full of love and caring. That's all it comes down to at the end of the day. It's when you don't give a shit that alarm bells should ring.
So if another mother is venting to you, always remember your hardest days, share those with them and tell them what a great job they are doing because you can guarantee they are doing their very best and that is always enough.
I'd love it if you shared some of your 'remember whens' with me in the comments. And next time your mummy friend shares her latest mistake with you, tell her yours and send her this post.
If you enjoyed this post, you might also like 'Other mothers at the school gates', 'things I love about other mums' and 'make motherhood diverse'.