Festivals have long been a vibrant part of the cultural fabric of the United Kingdom, offering a dynamic blend of music, art, culture, and community. From sprawling fields echoing with music to the majestic landscapes adorned with artistic installations, these events have a profound impact on both the attendees and the communities that host them. In this blog post, I will explore the top 12 biggest UK festivals, based on both the size of the festival site and the number of people who attend. I have ranked them from the highest number of people attending to the least. I've been to 5 of these 12 personally!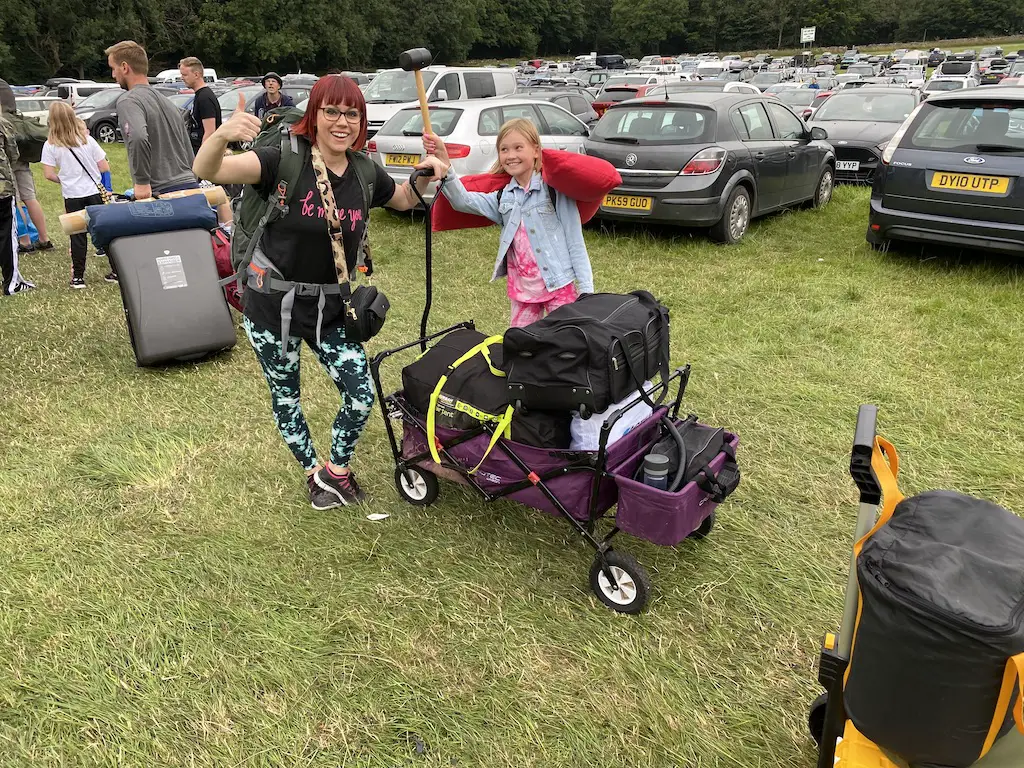 | | | | |
| --- | --- | --- | --- |
| Number | Festival | Acres | Capacity |
| 1 | Glastonbury | 900 | 200,000 |
| 2 | Reading & Leeds | 200 | 170,000 |
| 3 | Download (Derbyshire) | 115 | 100,000 |
| 4 | Victorious (Portsmouth) | Unreported | 100,000 |
| 5 | Creamfields | 578 | 70,000 |
| 6 | Isle of Wight | 180 | 70,000 |
| 7 | Boomtown Fair (Winchester) | 1,100 | 66,000 |
| 8 | Wireless (London) | 110 | 50,000 |
| 9 | TRNSMT (Glasgow) | 55 | 50,000 |
| 10 | Latitude (Suffolk) | 4,200 | 40,000 |
| 11 | All Points East (London) | 200 | 40,000 |
| 12 | Y Not (Derbyshire) | 100 | 40,000 |
Top 12 Biggest UK Festivals
1. Glastonbury Festival – 900 acres, 200,000 capacity
Undoubtedly the biggest UK festival, Glastonbury takes place on a vast 900-acre site in Somerset.
With an average attendance of over 200,000 people, it is an iconic event that unites music lovers from around the world.
Glastonbury boasts an unrivalled lineup of musical performances across multiple stages, encompassing genres ranging from rock and pop to electronic and world music.
I attended Glastonbury in 2009 and was blown away by the sheer scale of it. Oh how my feet ached!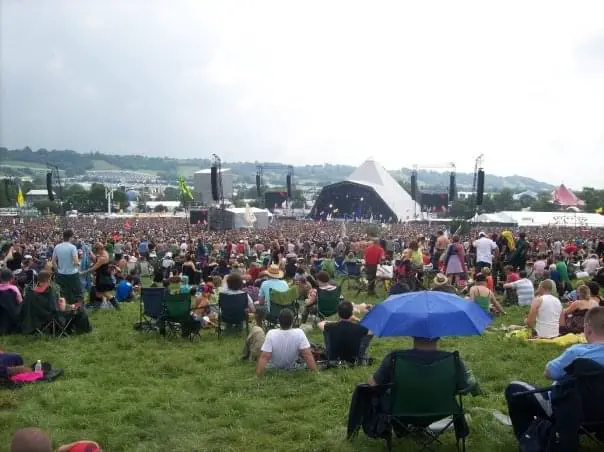 Fun facts about Glastonbury:
Glastonbury Festival started in 1970 and was originally inspired by the ethos of the hippie movement.
It is the largest greenfield music and performing arts festival in the world.
The festival takes a break every five years, known as a "fallow year," to allow the farmland to recover.
Glastonbury is known for its surprise performances and secret sets that often occur on smaller stages or impromptu locations. Artists like Radiohead, Pulp, and Coldplay have surprised fans with unexpected performances, creating a sense of excitement and unpredictability throughout the festival. These hidden gems add an element of surprise and exclusivity for those lucky enough to stumble upon them. I stumbled on a Lady Gaga surprise set back in 2009!
2. Reading and Leeds – 200 acres, 170,000 capacity
The second biggest festival in the UK is Reading and Leeds Festivals: Taking place simultaneously in two locations, Reading and Leeds Festivals showcase the best in rock, alternative, and indie music.
This cheats a little bit though as that's split over two very separate festivals in their own right with Leeds usually having about 80,000 people and Reading around 90,000, drawing in around 170,000 festival-goers total.
The sites cover over 200 acres, accommodating multiple stages and camping facilities.
I've attended Leeds many times and its a wonderful festival though I will say its rather dominated by teenagers and younger people who can be a bit unruly – Leeds is known for tent bonfires (as in people set tents on fire) and Reading for people throwing bottles of urine.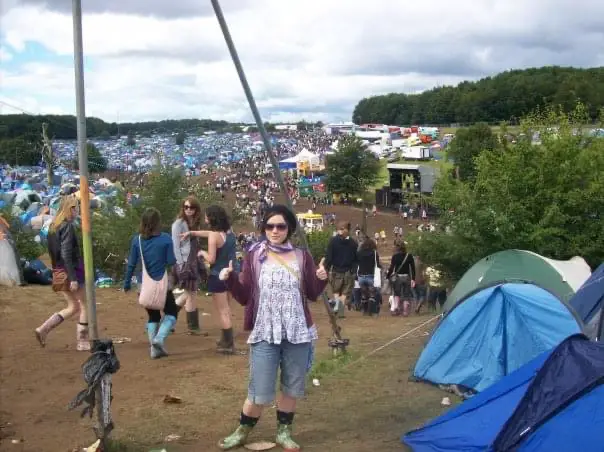 Fun facts about Leeds and Reading:
Reading Festival is one of the oldest popular music festivals in the world, dating back to 1961.
Leeds Festival was introduced in 1999 as a sister event to Reading Festival.
In 1992, Nirvana performed at the Reading Festival, which turned out to be one of their most memorable and chaotic shows. During their set, frontman Kurt Cobain climbed on top of the speaker stacks and dove into the crowd, igniting a frenzy of moshing and crowd surfing. The moment has since become iconic in the festival's history.
3. Download Festival, Derbyshire – 115 acres, 100,000 capacity
Widely regarded as the UK's premier rock and metal festival, Download Festival takes over Donington Park in Derbyshire.
The festival attracts over 100,000 devoted fans annually, who gather to mosh to metal.
Fun facts:
Download was first held in 2003 as a spin-off from the Monsters of Rock festivals that took place at Donington Park since 1980.
Download has a mascot – the famous "Download Dog" mascot.
Download Festival has seen its fair share of wild moments, but one that stands out is the infamous "Wall of Death" initiated by heavy metal band Slipknot during their 2009 performance. The band divided the crowd into two halves and encouraged them to charge at each other when the music dropped, creating a massive collision of bodies.
4. Victorious Festival, Portsmouth – acres unreported, 100,000 capacity
Victorious Festival is an annual music and arts event held in Southsea, Portsmouth, UK.
Victorious Festival takes advantage of its stunning coastal setting, with the Southsea Common serving as the festival grounds.
Known for its family-friendly atmosphere and seaside location, Victorious Festival offers a unique blend of live music, entertainment, and cultural experiences.
The festival takes place over three days, featuring multiple stages that cater to diverse musical tastes.
Fun facts
In 2018, Victorious Festival hosted what would sadly become The Prodigy's final UK performance.
In 2016, Victorious Festival made its mark in the Guinness World Records by achieving the record for the "largest simultaneous air guitar ensemble.".
5. Creamfields, Cheshire – 574 acres, 70,000 capacity
For electronic music aficionados, Creamfields is an unmissable extravaganza that draws over 70,000 revelers.
Held in Daresbury, Cheshire, the festival boasts an awe-inspiring display of world-class DJs, immersive stages, and mind-blowing production values, including the iconic Steel Yard structure.
Fun facts
The festival originated from the famous Cream nightclub in Liverpool.
Creamfields has had its fair share of surprise guest appearances, and one of the most memorable came in 2012 when Swedish House Mafia, one of the most prominent electronic music acts at the time, performed their final UK show together. The group announced their split soon after, making the performance at Creamfields an emotional and historic moment for electronic dance music enthusiasts.
6. Isle of Wight Festival – 180 acres, 70,000 capacity
With a rich musical heritage dating back to the 1960s, the Isle of Wight Festival remains an iconic gathering of music enthusiasts.
Held on the eponymous island, this festival welcomes approximately 70,000 attendees to relish a diverse lineup that spans multiple genres, from rock and pop to electronic and folk.
Fun facts:
The original Isle of Wight Festival in 1968 featured legendary performances by artists like Bob Dylan and Jimi Hendrix. Revived in 2002, it has since become a significant event in the UK music calendar, with a history of hosting iconic reunions, including The Who, Fleetwood Mac, and The Police.
In 1970, the Isle of Wight Festival made history by attracting an astounding 600,000 attendees, making it one of the largest music gatherings of its time. The sheer scale of the event caused the local population to double overnight.
7. Boomtown Fair, Winchester – 1,100 acres, 66,000 capacity
Boomtown Fair is a truly immersive and theatrical festival experience that welcomes around 66,000 attendees.
Set in Matterley Estate, Winchester, this event showcases a unique storyline that unfolds across numerous intricately designed districts, featuring an eclectic blend of music genres.
Boomtown Fair is known for its emphasis on sustainability, incorporating eco-friendly practices and encouraging recycling.
Fun Facts:
Boomtown Fair is renowned for its immersive storytelling, and each district has its own unique theme and narrative. One year, in the fictional district of Mayfair, festival-goers found themselves embroiled in a thrilling mystery where they had to solve clues and interact with characters to uncover hidden secrets. It was an immersive adventure that blurred the lines between reality and fantasy, leaving participants spellbound.
8. Wireless Festival, London – 110 acres, 50,000 capacity
As one of the UK's premier urban music events, Wireless Festival gathers around 50,000 music lovers in London's Finsbury Park.
Starting as a one-day event in 2005, it has evolved into a multi-day festival showcasing the best of urban music.
Wireless Festival has expanded to other locations beyond London, including Birmingham and Frankfurt, Germany.
I attended Wireless solo when I lived in London back in 2008!
Fun Facts:
Wireless Festival has had its fair share of surprise guest appearances, and one of the most memorable came in 2018 when Canadian rapper Drake made an unannounced appearance during Giggs' set.
In 2012, Rihanna headlined the festival, delivering an electrifying and memorable performance. As she sang her hit song "Umbrella," a sudden downpour of rain soaked the crowd. Instead of being deterred, Rihanna embraced the moment and continued to perform, turning the rain-soaked festival into an epic and unforgettable experience.
9. TRNSMT Festival, Glasgow – 55 acres, 50,000 capacity
TRNSMT Festival is a vibrant music event that takes place in Glasgow, Scotland.
Set against the stunning backdrop of Glasgow Green, this multi-day festival showcases an array of music genres, from rock and indie to pop and electronic.
With a capacity of around 50,000 attendees per day, TRNSMT Festival showcases a mix of local Scottish talent and top international acts, delivering an exciting and diverse musical lineup.
Fun facts
In 2018, Lewis Capaldi performed on the King Tut's Stage, a platform dedicated to showcasing emerging talent. Just one year later, Capaldi returned to TRNSMT as one of the festival's headliners, demonstrating the rapid rise of his career and his strong connection with the Scottish audience.
TRNSMT Festival emerged as a replacement and alternative to T in the Park following its hiatus in 2017, filling the void left by its absence. TRNSMT was launched by the same organizers behind T in the Park, DF Concerts, to provide music fans with a similar festival experience and continue the tradition of live music in Scotland. While TRNSMT Festival is not a direct continuation of T in the Park, it shares some similarities and aims to capture the spirit and excitement of its predecessor.
10. Latitude Festival, Suffolk – 4,200 acres, 40,000 capacity
Latitude Festival is an established festival that entices around 40,000 attendees to its picturesque site in Henham Park, Suffolk.
Emphasizing a fusion of music, art, and performance, this family-friendly event offers a diverse range of activities, including theater, comedy, and literature, in addition to a stellar musical lineup.It has a reputation for being a 'middle class festival'.
Lattitude fun facts
Latitude Festival was first held in 2006 and takes place in the Henham Park estate, which includes a beautiful lake and woodland areas.
The festival encompasses a diverse range of arts, including theater, dance, comedy, literature, and poetry.
Latitude Festival is known for its diverse programming, and one memorable moment came in 2010 when the renowned physicist Stephen Hawking made a surprise appearance and delivered a thought-provoking lecture on the origins of the universe.
11. All Points East Festival, London – 200 acres, 40,000 capacity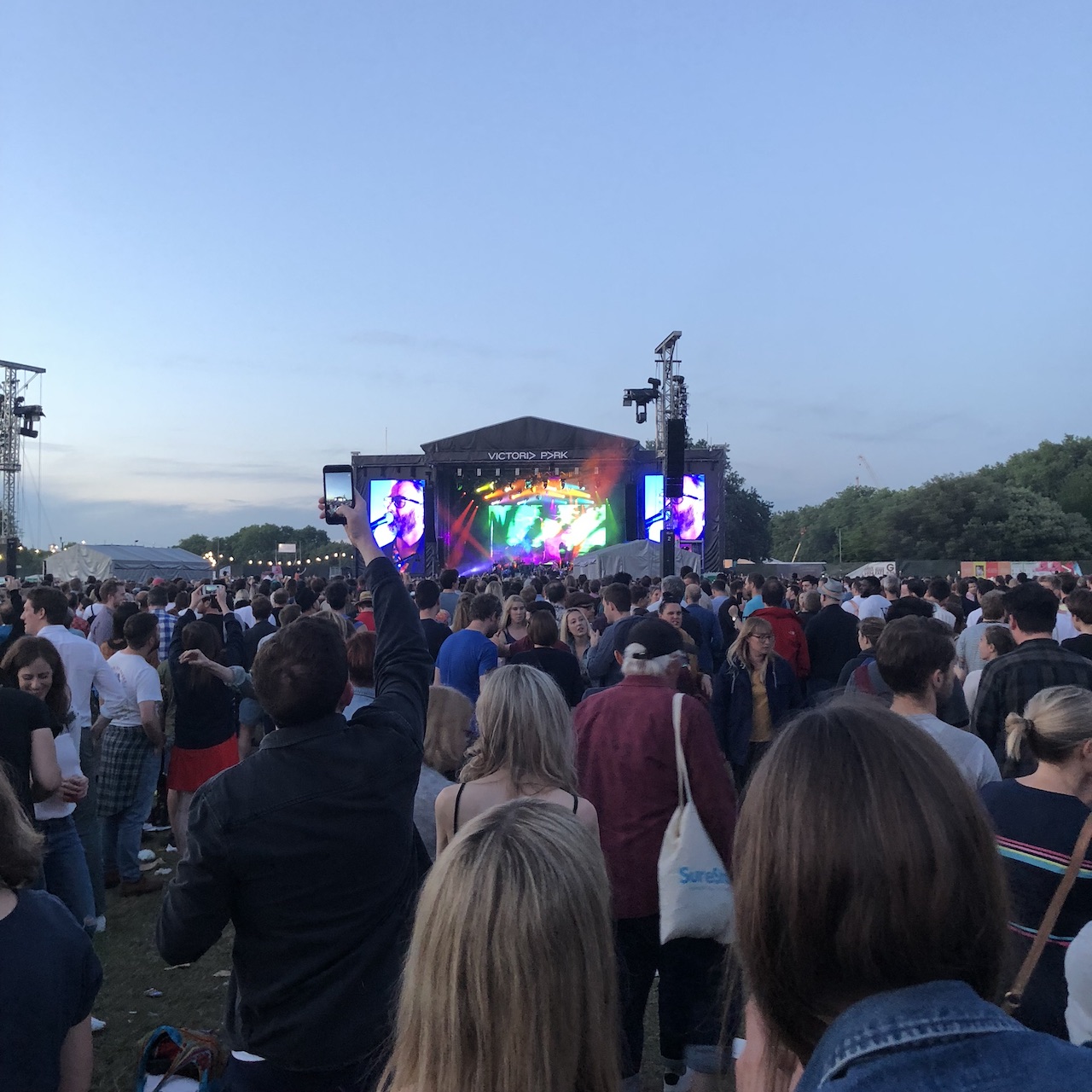 All Points East Festival is an exciting recent addition to the UK festival scene, held in London's Victoria Park.
This non-camping 10-day city festival spans across two weekends and usually has a top line up.
The festival site covers approximately 200 acres of the park and has a capacity of around 40,000 attendees per day, making it one of the largest festivals in terms of size and scope in London.
I attended All Points East Festival in both 2018 and 2019 and had a brilliant time with my best friend Laura.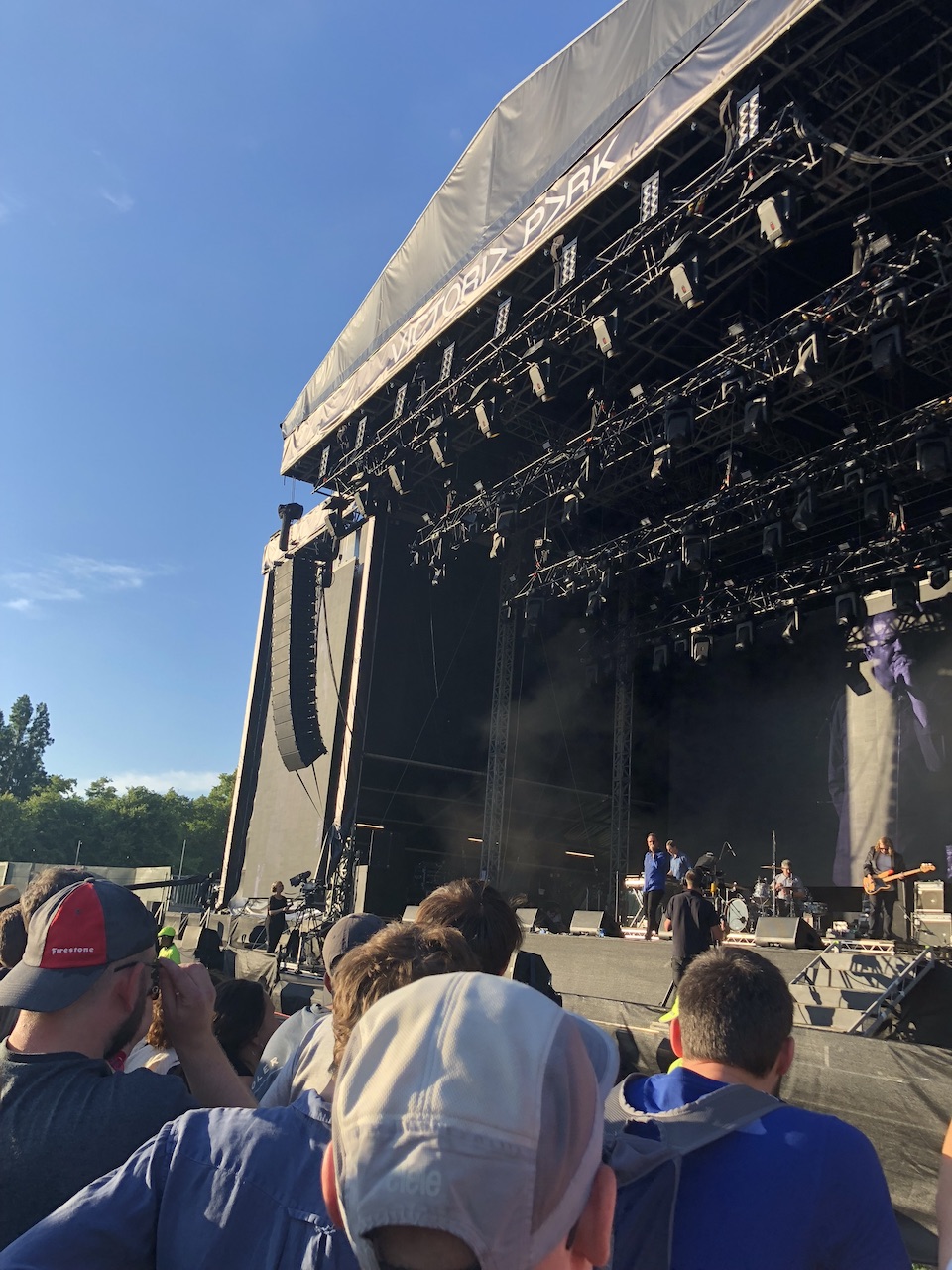 12. Y Not Festival, Derbyshire – 100 acres, 40,000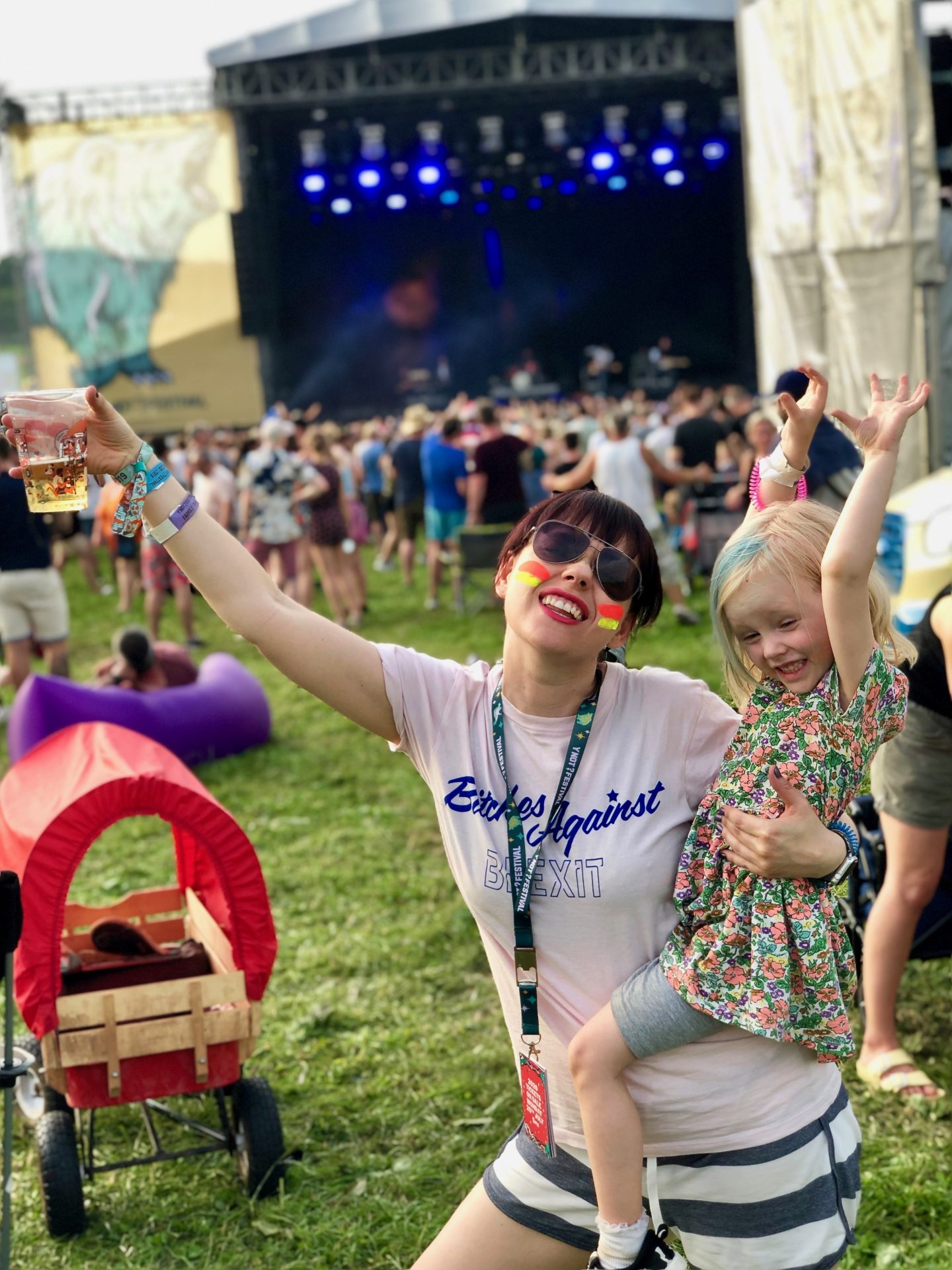 The Y Not Festival is an predominantly indie music festival held each July in Pikehall, Derbyshire.
This year Y Not Festival in derbyshire got approval to increase their capacity to 40,000 though currently their sales are tracking at 30,000. I've been to Y Not Festival in both 2019 and 2022 and its one of my favourite festivals. You can read my full Y Not Festival review here.
Fun facts
2017 Y Not Festival had to be cancelled due to the weather
In 2022, the Vaccines' packed out Sunday evening set, when the crowd found out that England had won the UEFA Women's European Championship, beating Germany 2–1 in the final. I was there and it was awesome, the crowd went wild before the band even knew what was happening. So fun!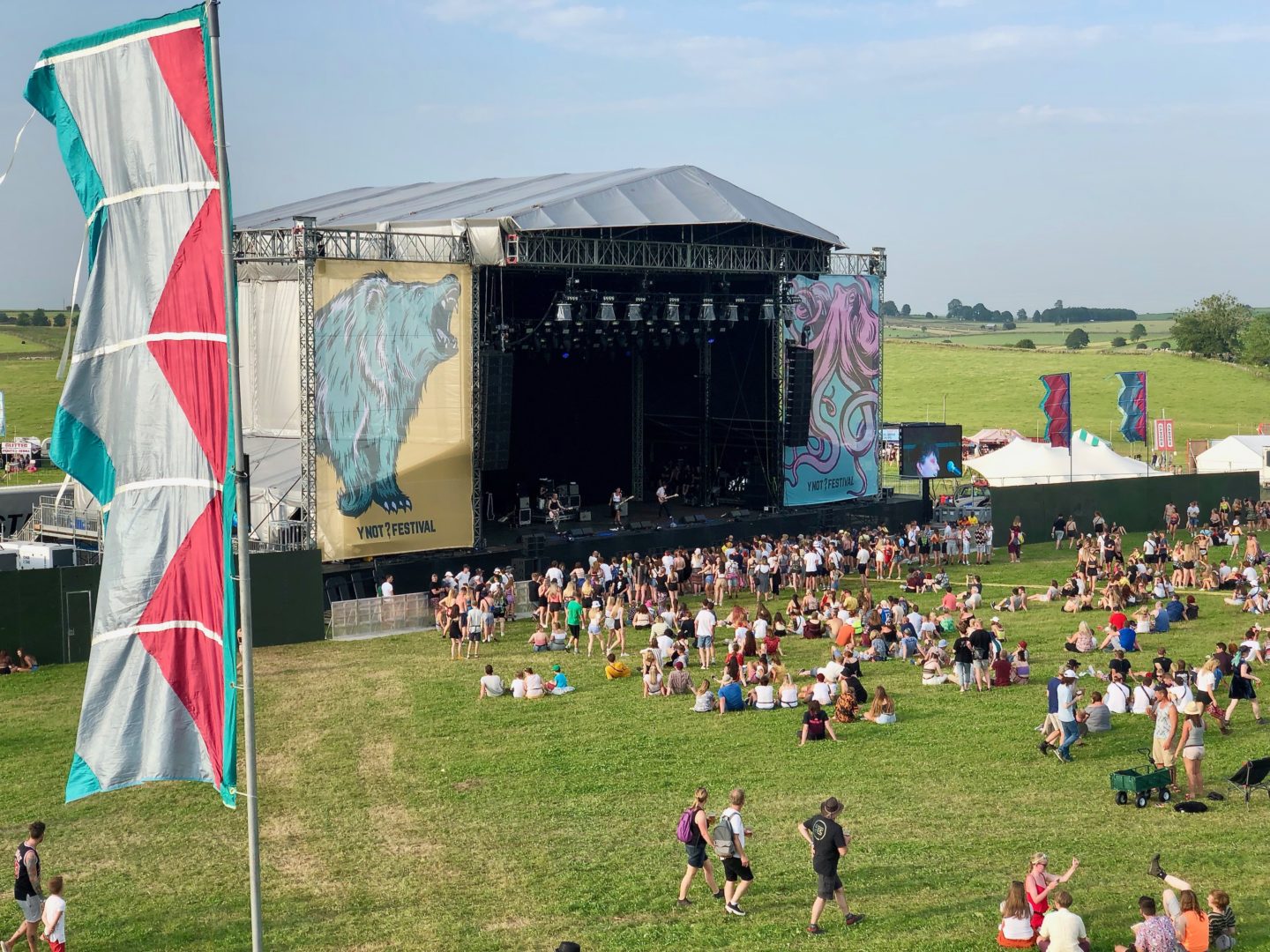 Conclusion on the top 10 biggest festivals in the UK
The UK's festival landscape is a testament to its vibrant culture and love for celebration. The top 10 biggest festivals, from the legendary Glastonbury to All Points East, showcase the diversity and grandeur of these gatherings.
As they continue to attract thousands, even hundreds of thousands, of attendees each year, these festivals create unforgettable experiences, uniting people through shared passions, music, and artistic expressions.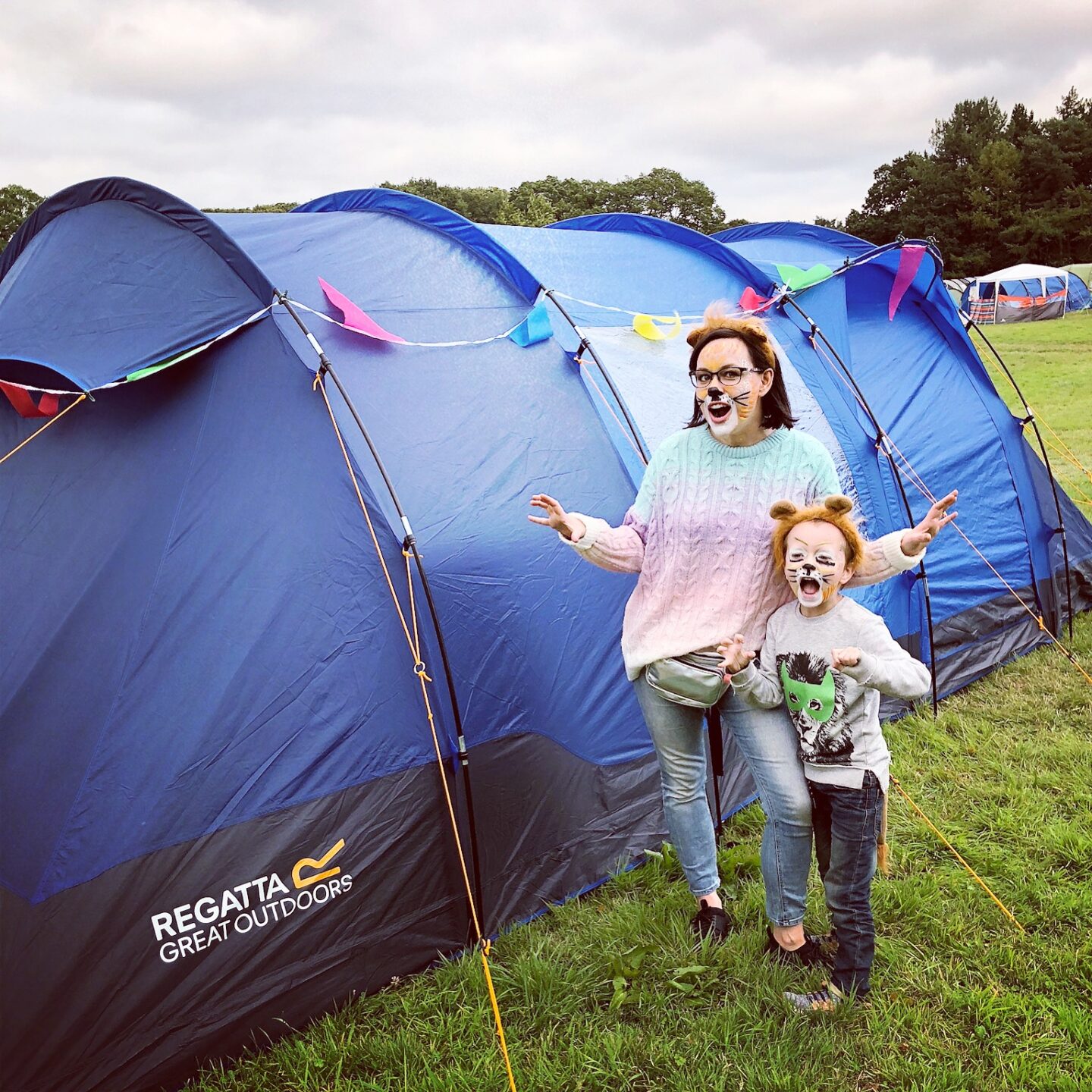 Have you been to any of these festivals? Which was your favourite?
If you liked this post on the biggest UK festivals you might also like:
If you have enjoyed this post or found it useful, here are some quick and easy ways that you can support Nomipalony or say thanks:
Share this post with your friends  
Pop over to my Amazon Storefront to see what products I have been buying and loving from there recently, including my health and fitness products list.
Sign up to my mailing list 
Women can join my feminist Facebook group – the Nomipalony Freehouse
Disclaimer: AI was used to help write this blog post but a human editor fact checked and edited it. This was a trial run of seeing how AI can speed up the writing of these blog posts so if you notice any issues or inaccuracies please let me know in the comments.