Festivals have always been my happy place. Now I have a 6 and 10-year-old so these days, when I'm choosing which festivals to go to I'm ideally looking for a family friendly festivals with a strong music line up with camping in scenic surroundings. I've just been researching which we will be going to for 2022 and this is my shortlist of the ones I think are the best. Going to festivals with kids is enough of a mission as it is without an arduous journey so I've kept all the options at most around a 3-hour ish drive from Newcastle upon Tyne. I've organised them in date order and the drive time from Newcastle is noted in each one. Here are my top 7 choices for family friendly festivals North England for 2022…
Please note, this post was originally posted in May 2019 but is updated regularly. Last update January 2022. Taking children to a festival, you might find my Festival wagons for kids – are they a good idea and which are the best post helpful
Family friendly festivals North England
Eden Festival, Moffat, Scotland, 9-12th June 2022
In Scotland but under 2 hours from Newcastle, Eden Festival near Dumfries and Galloway is a great option for those travelling from the North East.
Eden Festival is set in the stunning Raehills Meadows and hosts 10 different stages, a kids arena, a circus tent, a drive in cinema, comedy, cabaret and workshops, as well as a feast of performers, artworks, games and much more.
They do have a deidcated family camping area. And as the blessed of us know, Scottish festivals are the best festivals as the Scots are great craic and know how to party.
The 2022 line-up includes Supergrass, Coolio, Roni Size, Craig Charles Funk and Soul club and more.
Little Lindi Fest, County Durham, 22-25 July 2022
New on the scene for 2022 is Little Lindi Festival from the organisers of the established Lindisfarne Festival. I'm so excited to see a proper camping family music festival come to the North East. For 2022 we will be working as ambassadors for Little Lindi. I went to Lindisfarne Festival in 2021 and there were great vibes and we had a brilliant time but that was without the kids so I can't wait to take the kids to this one. Bonus that it's on our doorstep. Little Lindi will be held in the 200-acre grounds of Lambton Park near Chester-le-Street. You can get day tickets or camp at Little Lindi.
Little Lindi 2022 offers a picturesque weekend full of talented artists with well-being and arts workshops including yoga, dance, drumming, learn to DJ, bushcraft, raw food, breakdance and meditation. A dedicated Circus tent brings workshops and performances day and night, or you can get lost making dens or carving wood in the bushcraft zone. There will be forest orienteering, singing, food for any pallate and loads more. Huey Morgan will be doing a dj set and Holy Moly and the Crackers, Groovetrain and the New York Brass Band will be headlining.
Little Lindi fest is around a 1 hour 15 minute drive from Newcastle.
You can read more about Little Lindi in my blog post AD: Little Lindi Festival.
Y Not Festival, Derbyshire, 28-31 July 2022
We covered Y Not Festival in 2019 and you can read our full review of that here: Y Not festival family review 2019. For 2022 Y Not will host the Stereophonics, Manic Street Preachers, Courteeners, Blossoms, Vaccines, Sleaford Mods and more. They have a bespoke kids area with loads for kids to do and separate family camping. It's a relatively small festival (15,000 capacity) so the site isn't too overwhelming or tiring to get around with kids. Y Not is roughly a 3 hour drive from Newcastle.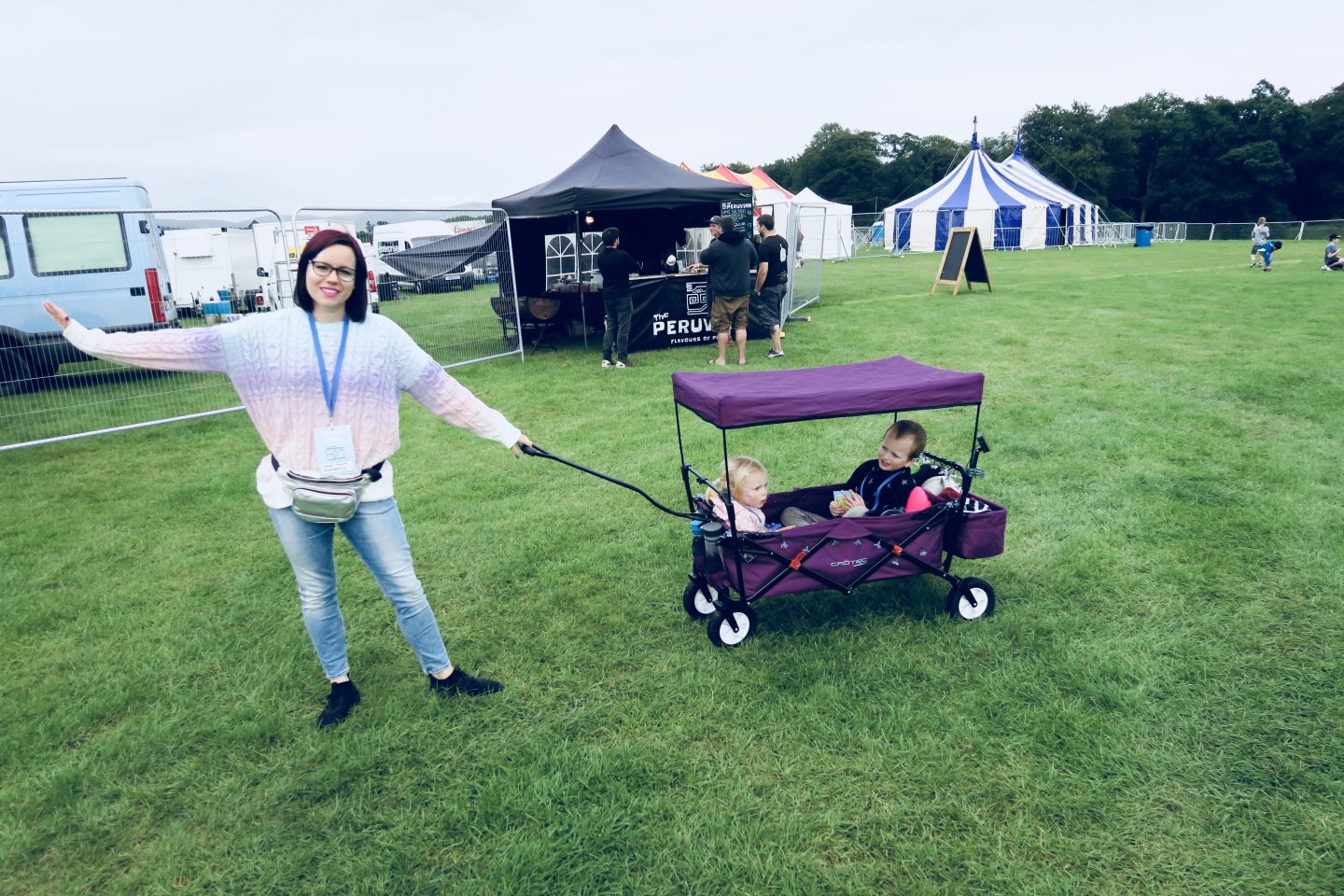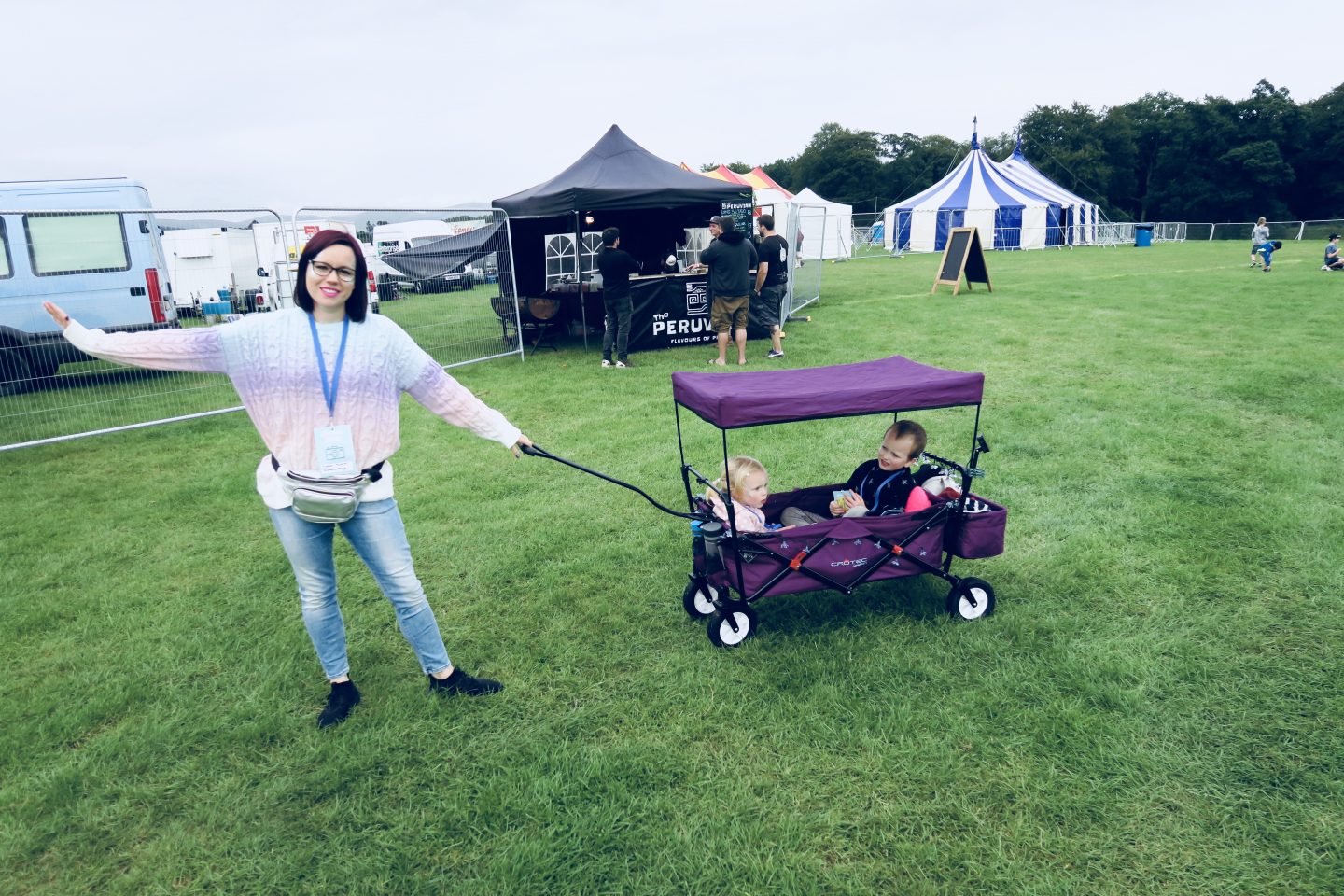 Kendal Calling, Lake District, 28th-31st July 2022
One of the closer festivals to us at a 1 hour 45 minute drive from Newcastle, Kendal Calling also has an excellent lineup this year. Bands I'd like to see there this year include; Honeyblood, Sports Team, Supergrass, The Streets, The Wombats, Sophie Ellis Baxtor, The Vaccines, Amy Macdonald and many more.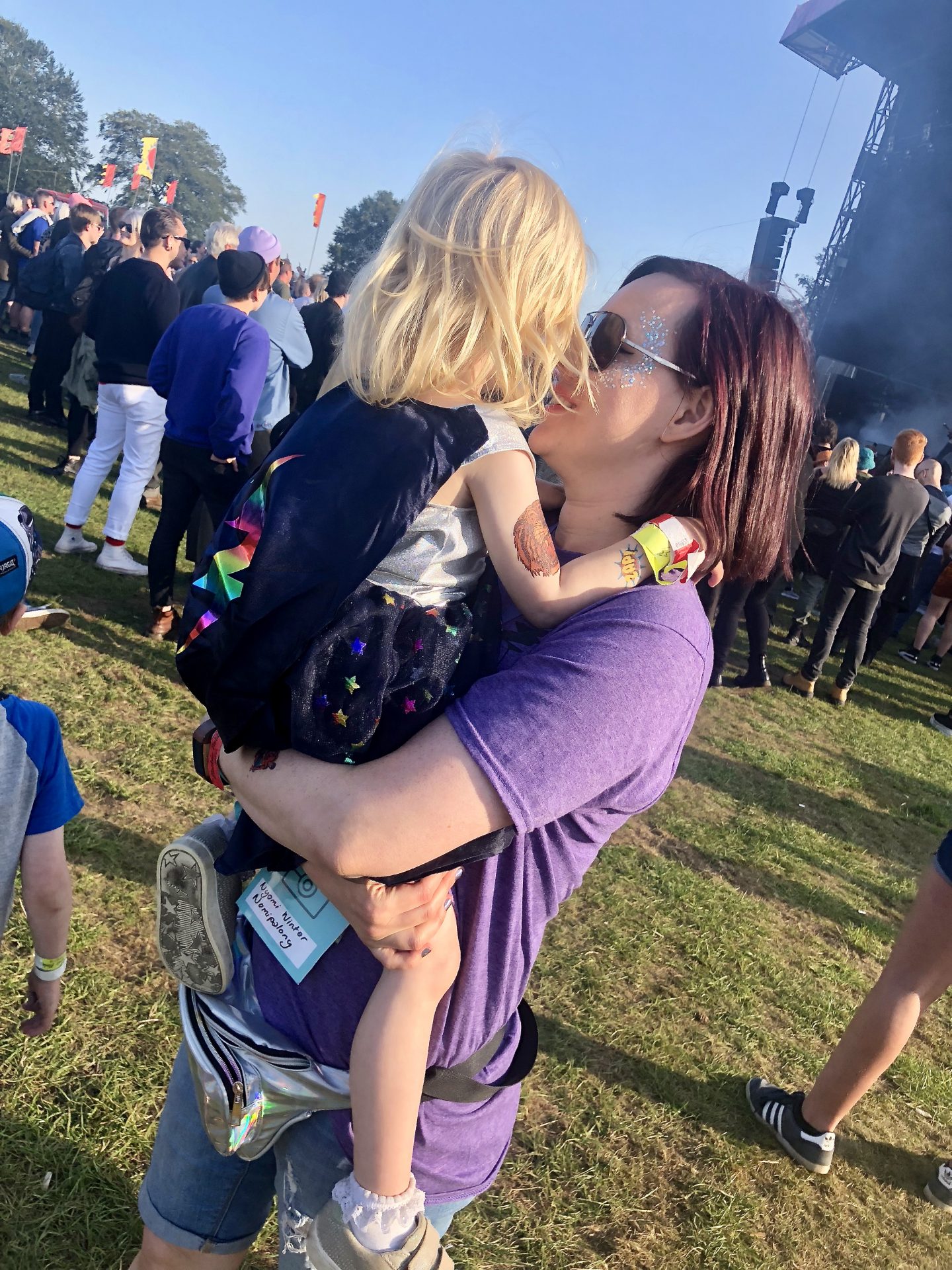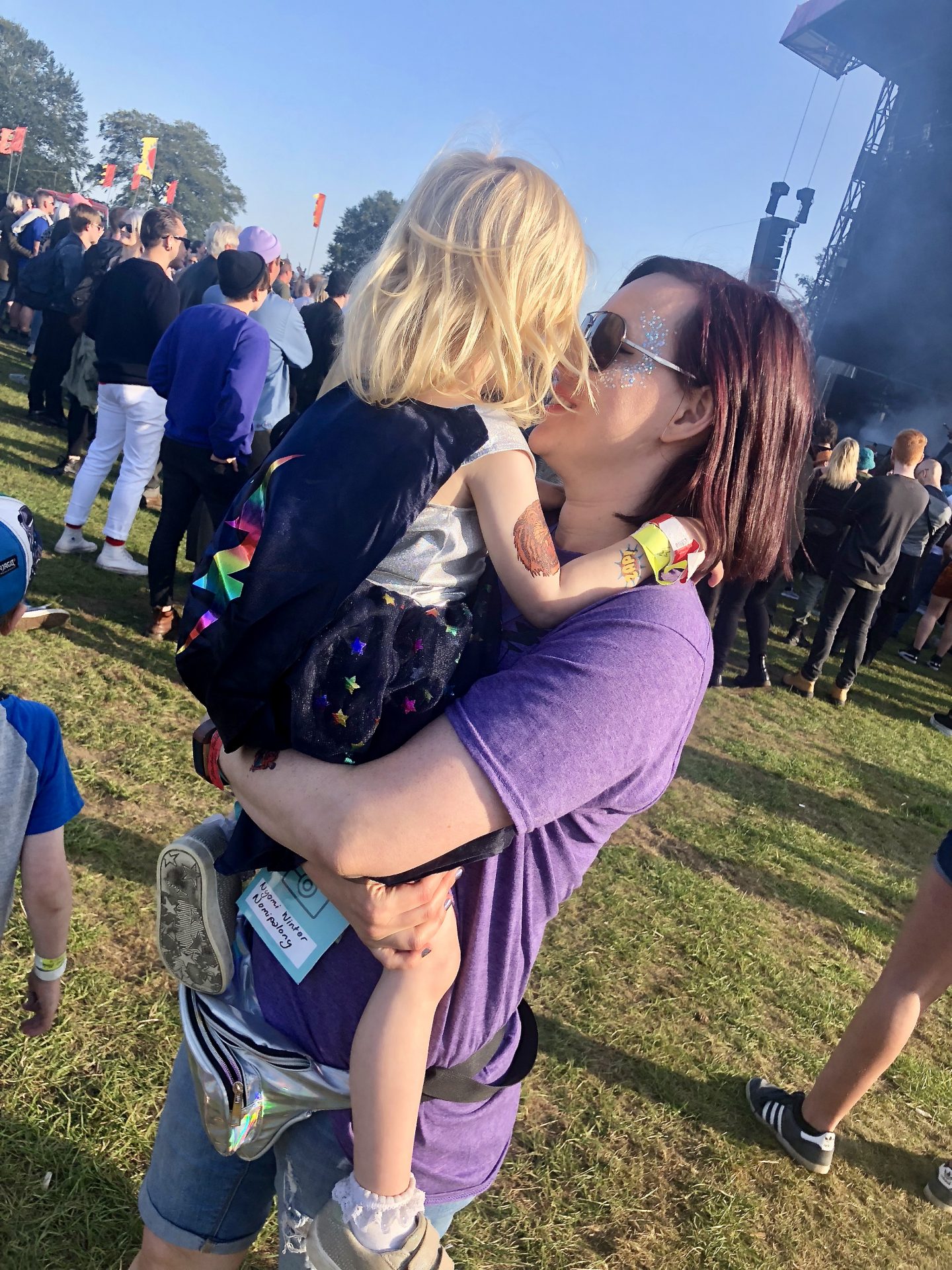 Kendal Calling doesn't have a separate family camping area but they do cater to families and children. Their website says that their Emperors Field's campsite is a good choice for families.
They also have Kids Calling for Kendal Callers aged 0-11, including craft workshops, circus skills, face painting, storytelling and much more. They have ball pits for the under 3s.
Kendal Calling has a fantastic reputation and this year's festival looks great.
Deer Shed Festival, North Yorkshire, 29-31 July 2022
This July weekend is THE weekend for festivals apparently, we are spoilt for choice! Deer Shed is only 1 hour and 10 minutes from Newcastle!
This year Deer Shed have a great line up including South Shields superstar Nadine Shah, Django Django, John Grant and more to be announced. This year is Deer Shed's 12th anniversary and their theme is 'Pocket Planet'. Deer Shed have a Kid's Policy.
The festival doesn't have separate family camping but their new camping plus option (£165) allows you to park your car on your pitch which (as anyone who has lugged their tent at a festival knows) is an absolute game-changer.
Deer Shed has an under 5s area, Wilderwild, theatre, sports, science, shows and more so you can be sure your children will be well catered to.
I'm part of the Love Deer Shed Ambassador scheme so if you buy your tickets through my unique link here then you will get adult tickets £10 cheaper (and if enough of you buy through it I might get some rewards too!).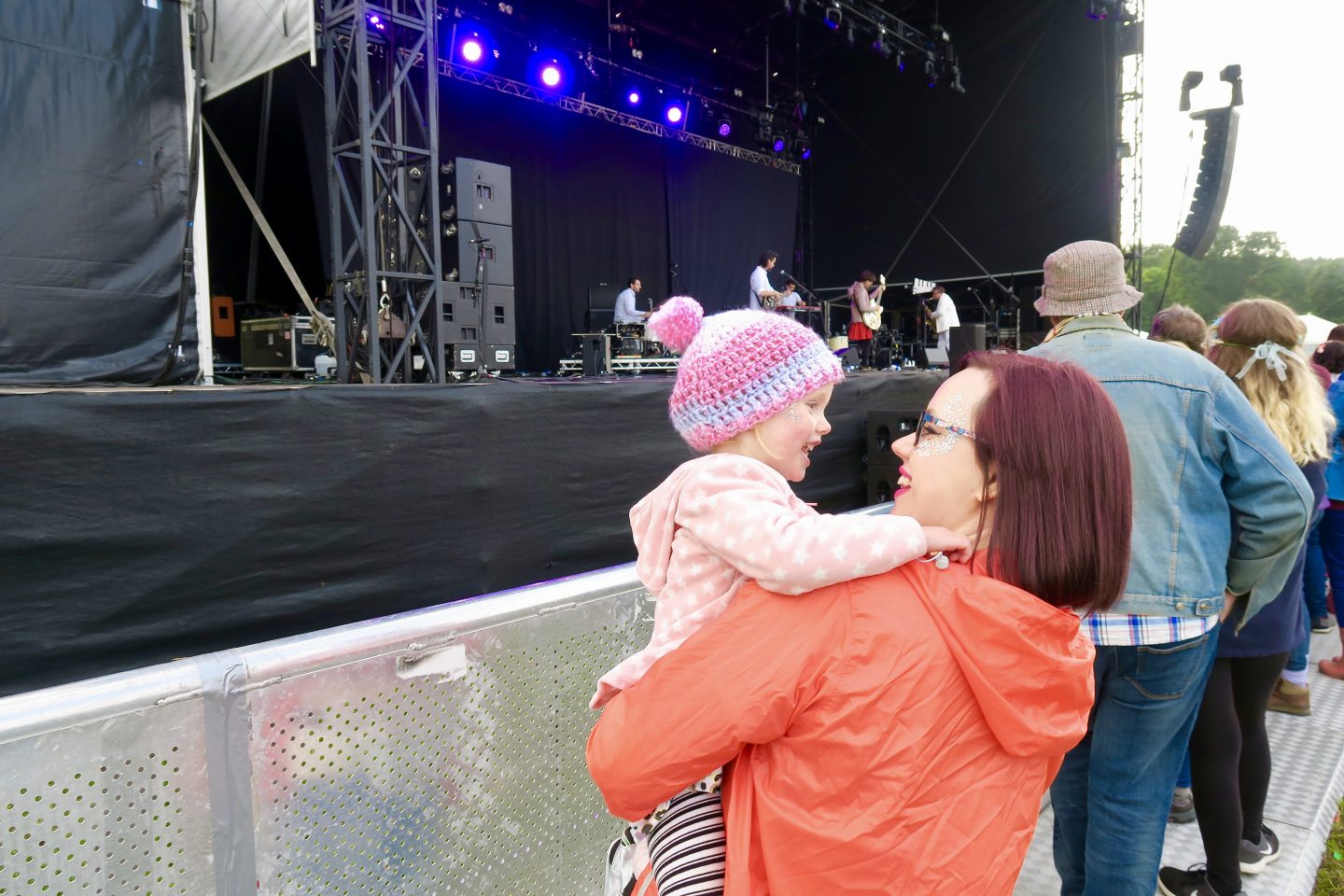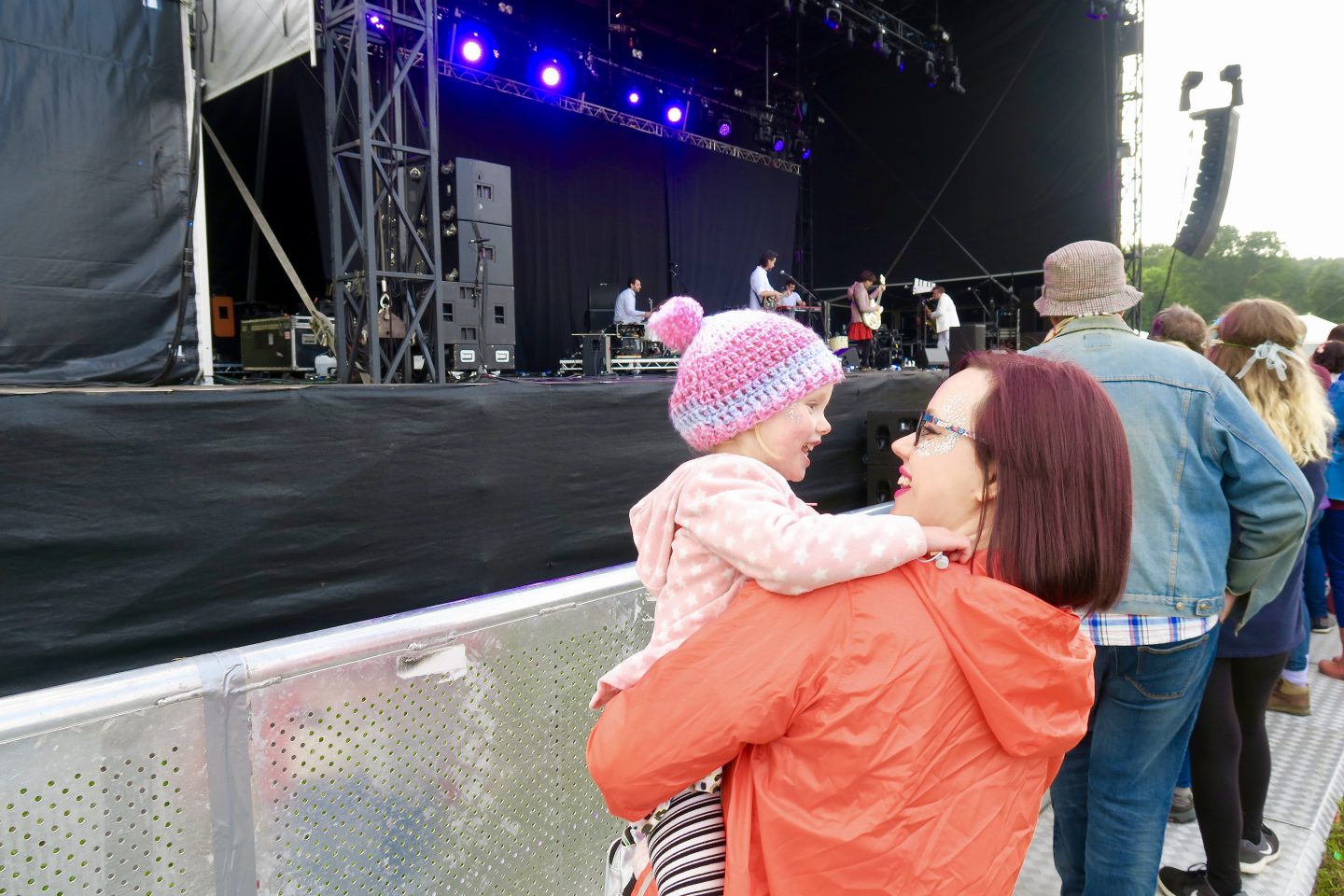 My friend Sam over at North East Family Fun reviewed Deer Shed last year and I really liked the sound of it. I love the sound of their Wilderwild – 'leave behind the trappings of modern life, and join us in the wildest of spaces' where children can learn lots of outdoor skills and my 6 year old would LOVE fairy school. Read more about Deer Shed here.
Underneath the Stars Fest, South Yorkshire, 29-31 July 2022
Underneath the Stars festival is a 2 hour 49 minute drive from Newcastle at Cinderhill Farm, Cawthorne near Barnsley. What struck me about their 2022 line up is the proportion of women are on it – way to go Underneath the Stars! This year you could see Imelda May, Kate Rusby and Suzanne Vega at Underneath the Stars. Underneath the Stars is a not for profit as well so all the money goes back into the community.
They don't have dedicated family camping but children will never be bored at Underneath the Stars as they take part in craft activities, music and dance workshops, creative writing, theatre and even circus training. The Moon Tent is a (mostly) calm area tucked away from the noise and activity of most of the festival with toys, books to borrow, playmats, colouring in for all ages, a dressing up box and outdoor games. The Sun Tent has kids activities galore all day long, with all kinds of messy crafts led by their dedicated team of Star Helpers.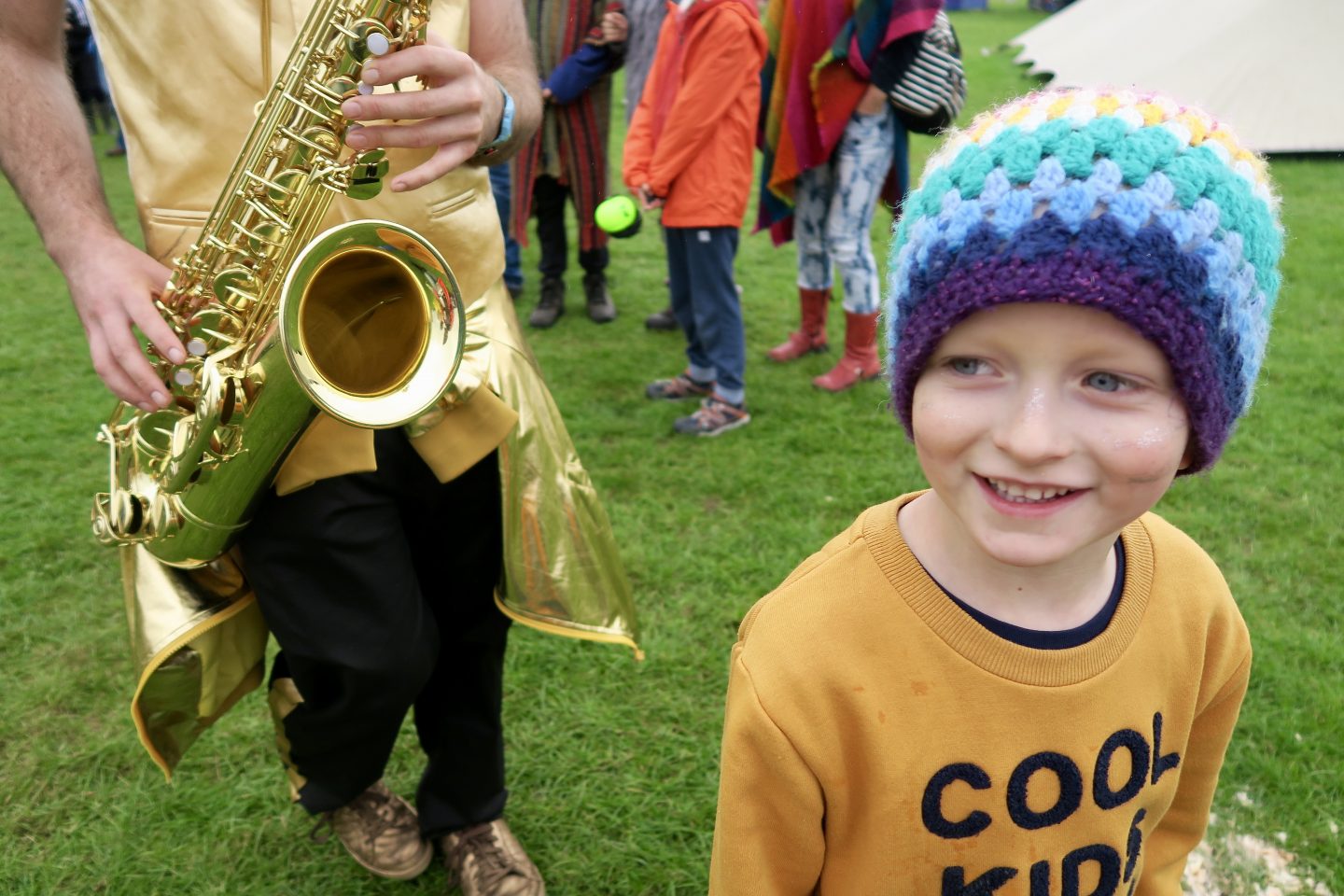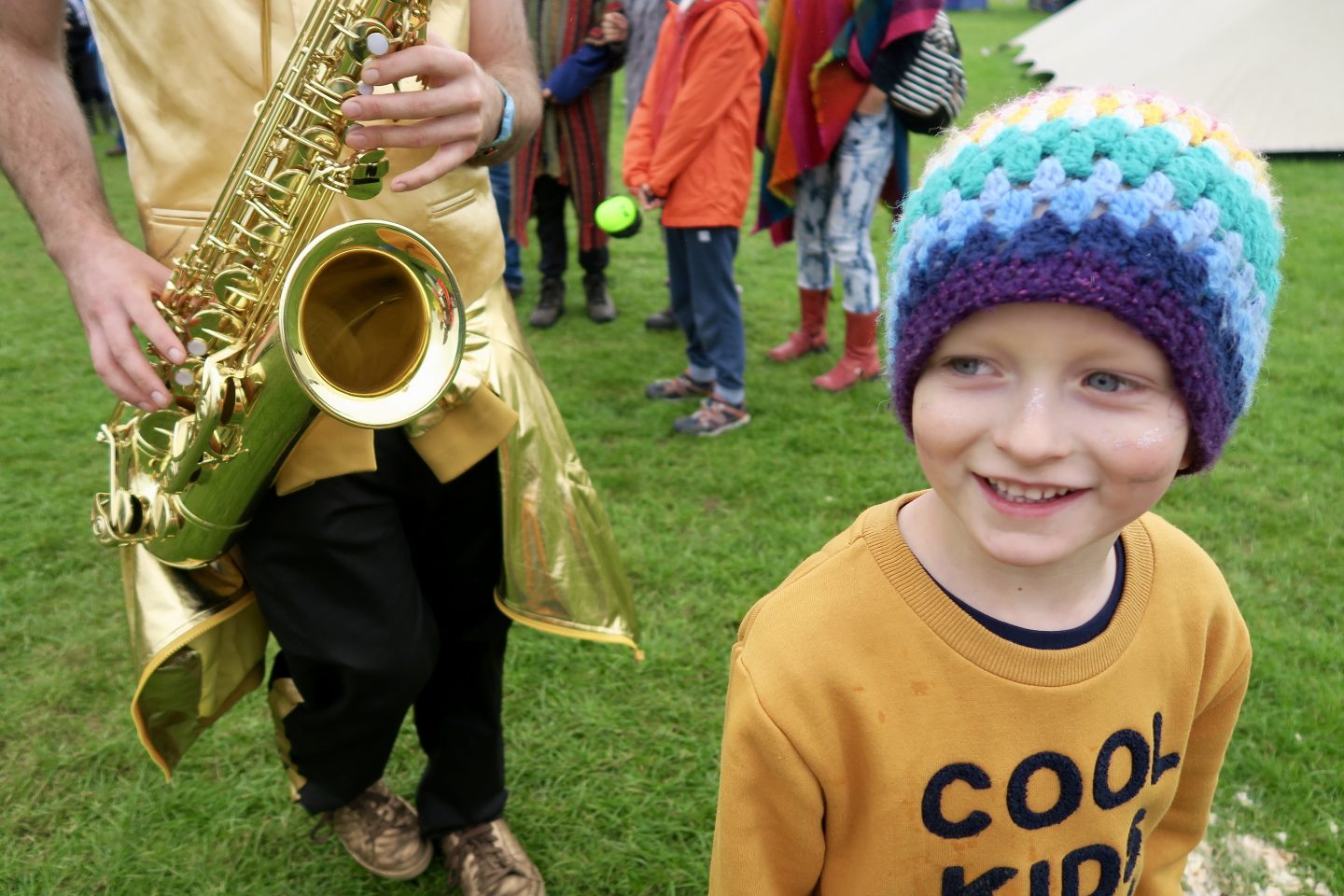 Just So Festival, Cheshire, 16-18 August 2019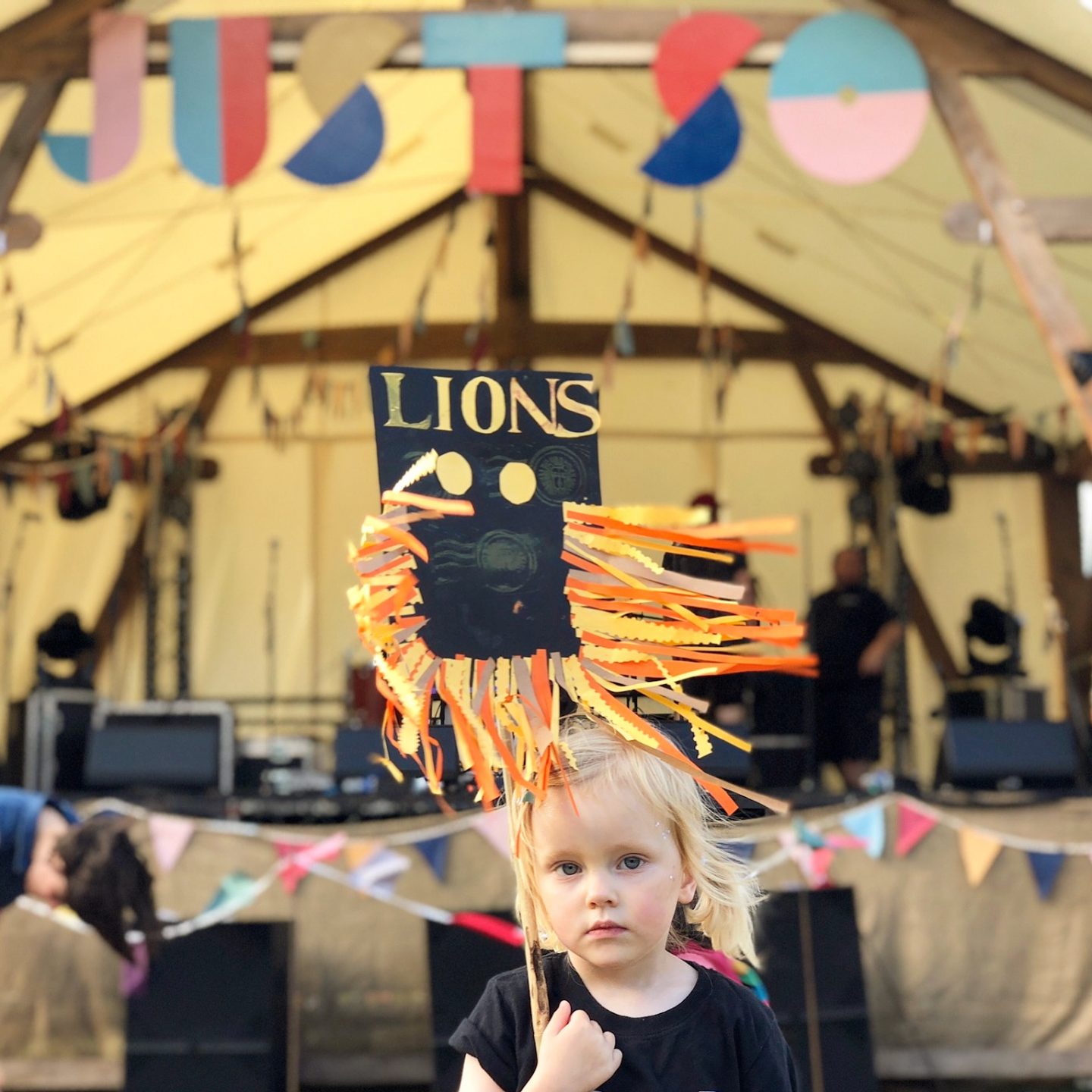 Just So Festival is a 3 hours 11-minute drive from Newcastle making it the furthest festival on this shortlist. We had a wonderful time at Just So Festival in 2018 and 2019.
Just So Festival is a festival that's a bit more about the kids but it's so precious I don't mind. Just So is a festival for those who enjoy arts and culture and want their kids too as well. It's has a middle class/National Trust-esque vibe. If you like Gatehead's Enchanted Parks then you will love Just So. It's in beautiful woodlands and is really safe. It's a great first festival to take your kids to as you know you are cutting your teeth on somewhere extra safe, secure and child-friendly. You can read about our experience at Just So Festival last year and our top tips here.
You can watch our YouTube vlog of our 2019 visit to Just So Festival here:
Family friendly festivals North England conclusion
So those are my top 7 family friendly festivals North England! I hope you like them. A lot of them are being held on that second weekend in July limiting your choices a little.
For family festivals further afield check out my friend Colette's post about UK festivals this July.
Have you been to any of these festivals before? Let me know what you thought in the comments. Are you going to any festivals with your kids this year? Let me know which ones, especially if I've missed any great ones!
If you enjoyed this family friendly festivals post, you might like some of my other festival posts:
If you have enjoyed this post or found it useful, here are some quick and easy ways that you can support Nomipalony or say thanks:
Share this post with your friends  
Pop over to my Amazon Storefront to see what products I have been buying and loving from there recently, including my health and fitness products list.
Sign up to my mailing list 
Women can join my feminist Facebook group – the Nomipalony Freehouse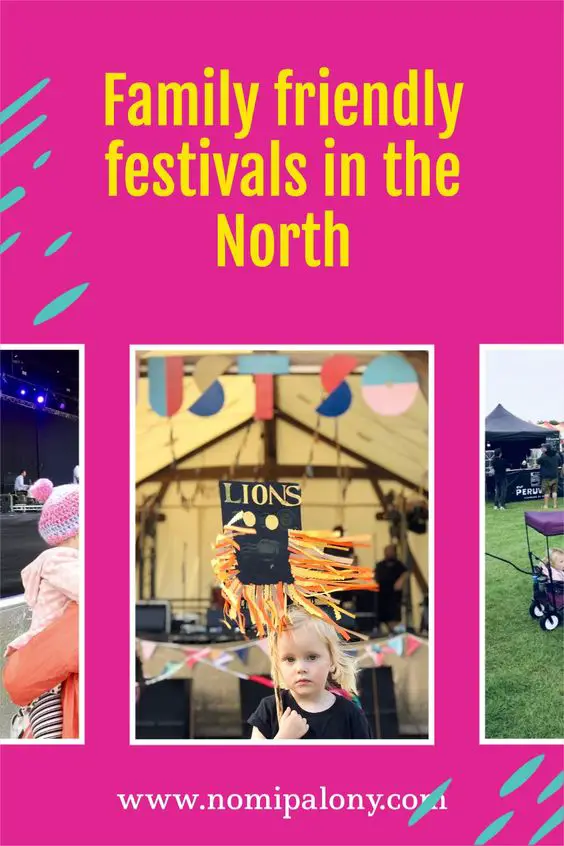 Disclaimer: We have covered Just So Festival, Y Not Festival and Lindisfarne Festival as press in the past. This post contains an affiliate type link. If you buy through the Deer Shed Ambassador link you will get your ticket cheaper and for every 8 tickets purchased I will receive a reward. For my full disclosure policy please see my about page.