I feel like crap over my one year old's first day at nursery. They couldn't get her to nap. She wouldn't eat or drink milk (she's normally breastfed on demand, I sent some Breastmilk which she pushed away). She cried all day. In the end they called me to go in because they couldn't settle her. My son has been attending this nursery for 2 years and I've never had a call to go in to settle him but he started at 2 years old, I feel the extra year really helped him. We got there and her eyes were all puffy and red. She saw me and signed for milk immediately so I nursed her and she was fine.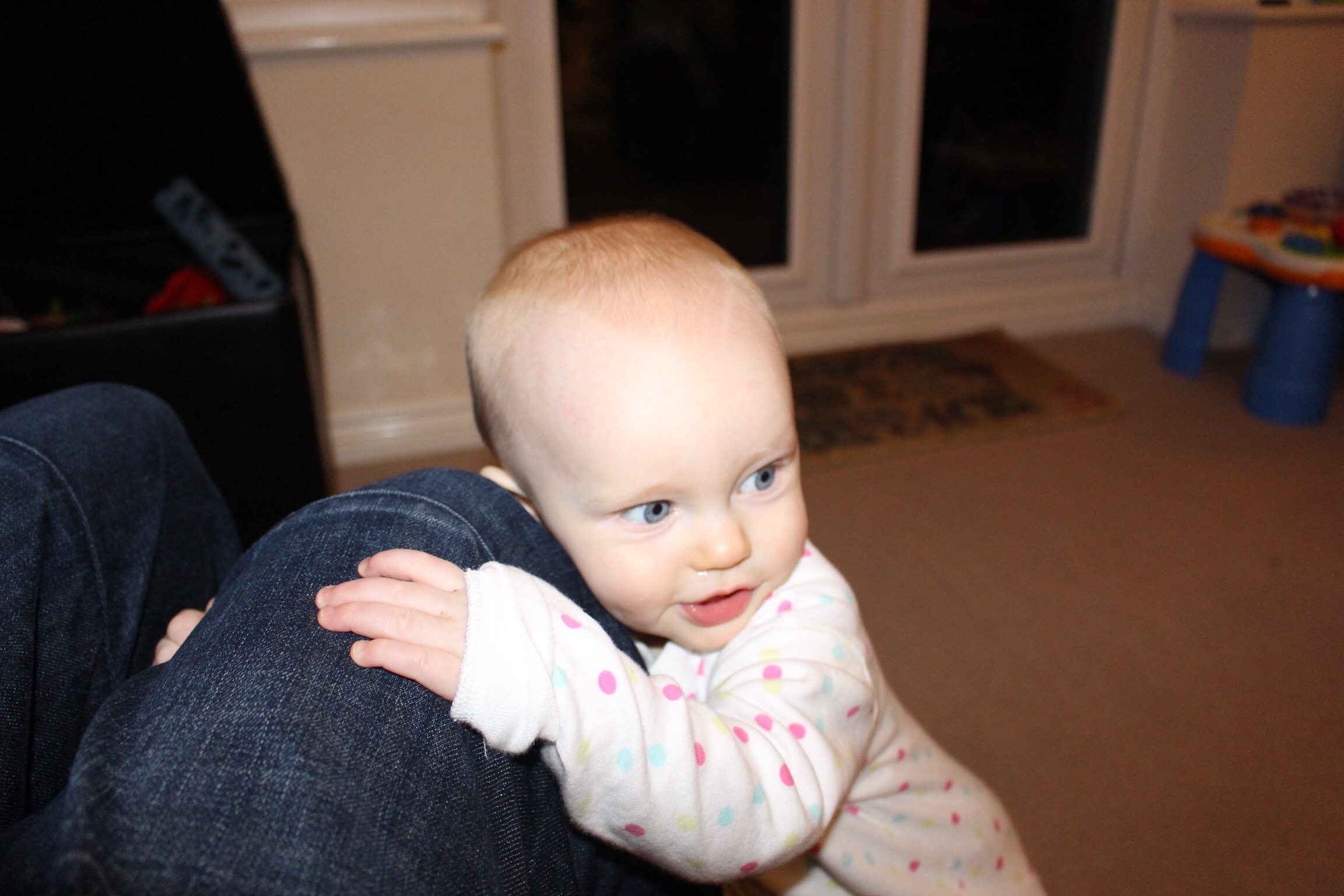 I just feel horrid about it though. I wish I didn't have to work while the kids were little. I know I'm lucky to have had a year of maternity leave because I'm in England and that I only have to go back part time and I'm trying to focus on that but we just aren't ready regardless and I hate it. I hate that feeling where all you want is to be with your baby and instead you have to send them to strangers where you know the care isn't as good as what you would give them but (and this is the kicker) you have to pay through the nose for that care. And worst of all, where you know they are crying because all they want is you and what you can give them. Meanwhile, I'm stuck in a job where I have to milk my boobs with an electric pump on my harried lunch break while my baby is at nursery crying for my milk. It's torture. It feels barbaric to me. I know this might sound over the top to some but to me every fibre of my being is screaming that this is wrong. I need to be with her. I'm aware as a breastfeeder that my body is full of hormones helping to make me feel like this. Making me not want to be apart from my daughter because that's nature's way of ensuring her survival but the feelings are very real regardless. I can't rationalise my gut instinct.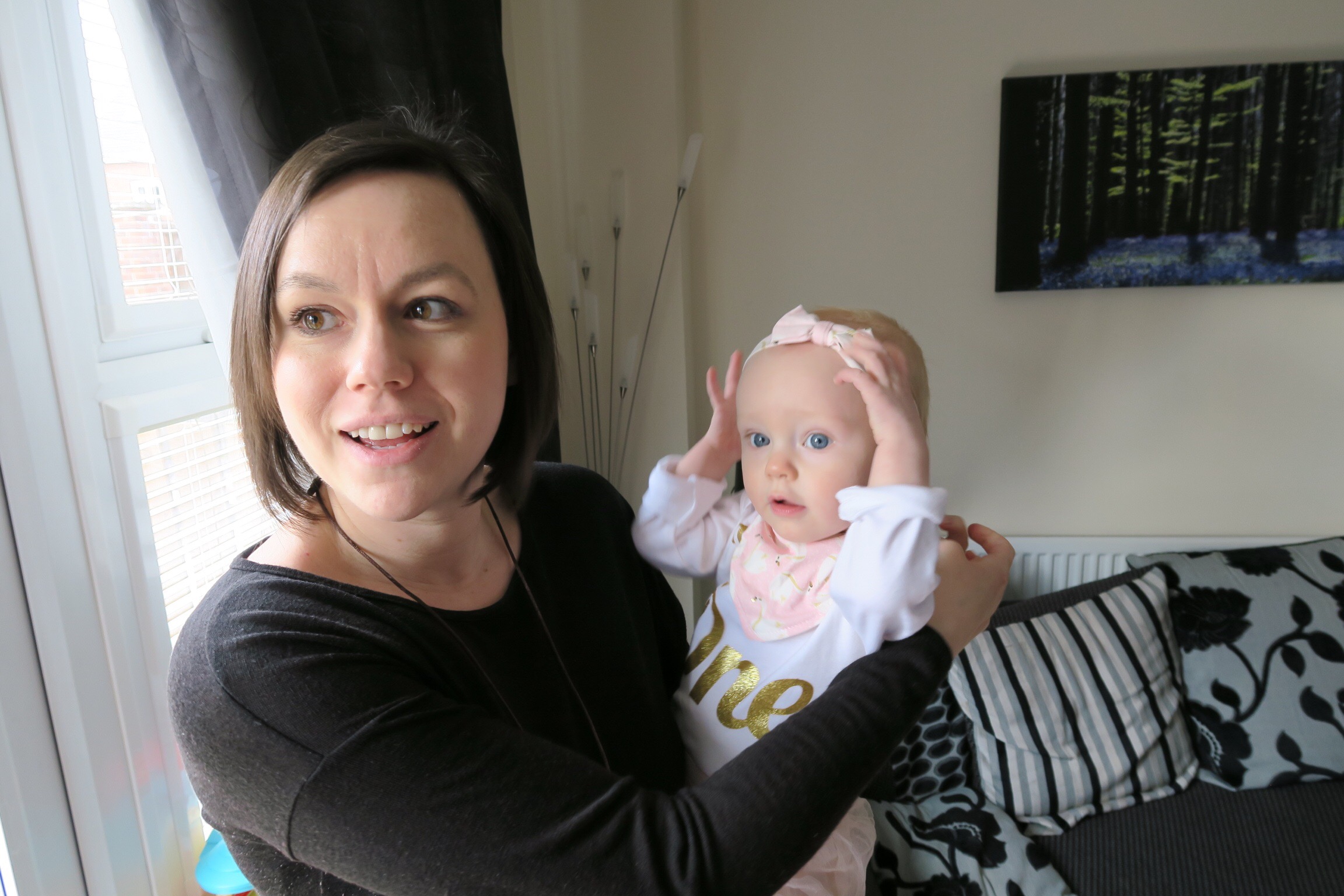 I had feared this may be the case. She's a happy but very attached baby. We are attachment parents by nature. She has slept next to me in my bed every night since birth. She takes every nap on me in the baby carrier. She nurses on demand. She spends every day with her big brother too. She isn't fazed by the hustle and bustle of the nursery, on the contrary she crawls and toddles around like she rules the place. She's used to being around kids from going to big playgroups etc with her older brother from birth. I think the big issue is not being able to nap and not being able to nurse. It took two women  two hours to try get her to nap, every time they tried to lie her down she woke up but they can't hold her all the time as they have other babies to look after. We've not once managed to get her down, day or night since birth. She needs to be held. In a way it's quite vindicating that they couldn't do it either but I'd rather my baby napped and was happy! The carers there are open to trying her in the baby carrier so we are taking that in tomorrow for them. Fingers crossed its something that will work. If she isn't so tired I'm hoping she will adjust to no milk in the day. She eats well and eats everything so she's not going to starve.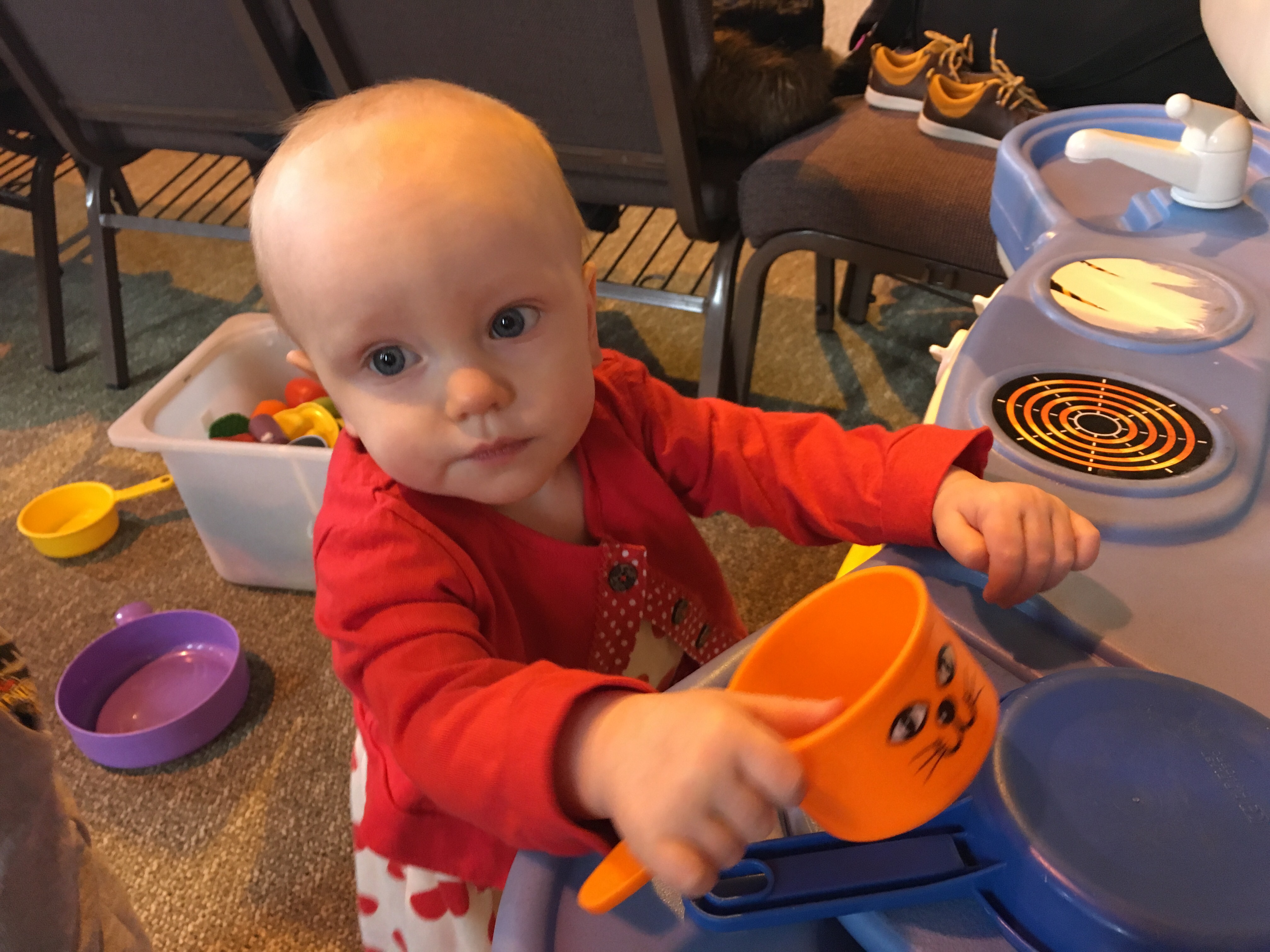 So we'll just have to see how it goes and try not to torture ourselves with parental guilt too much in the meantime. We've been surrounding ourselves in spreadsheets to see if there is anything we can do to avoid childcare and a potential option is for Papa Ginge to go part time along with me. It would mean no luxuries and we would be on the bare bones of our arses while doing it but it feels worth it to me. I think I can forgo luxuries, holidays and gifts for a couple of years if it means my baby doesn't have to cry a second longer than she has to. So we'll see how these next few weeks go and explore our options.
Wish us luck, and leave us a comment telling us how you work small kids, childcare and work.