I breastfed my first child to 2.5 and my second child to 4.5. I returned to work at 12 months with both of them and continued to breastfeed. Here is my personal experience of breastfeeding and returning to work at 12 months and my tips and products that might help you too.
Breastfeeding and returning to work at 12 months
Goodbye 'boob room' updates
If you follow my Instagram stories you will know that on my work days, half way through the day I go express breastmilk.
You'll know this because every Monday and Tuesday (my work days) I used to do a (comical) 'boob room update'. I never expected these to be so popular with my followers but lots of you loved them.
On announcing that I was at the end of needing to express at work, I got a lot of messages from people saying they would miss boob room updates.
One of my followers, Charlotte said 'Loved boob room updates and will miss those terribly. Feel like just you doing that and sharing it will make some women think twice about thinking they can't return to work and continue to breastfeed'.
Which was exactly why I was doing them. That and boredom.
Due to my 'boob room updates', I get a lot of messages asking me questions about expressing on your return to work.
So I thought to commemorate the end of the boob room updates, I would write a post all about continuing breastfeeding when you return to work – including my personal experiences, your rights and tips/products to help. If you want more breastfeeding advice, read my ultimate guide to breastfeeding after this!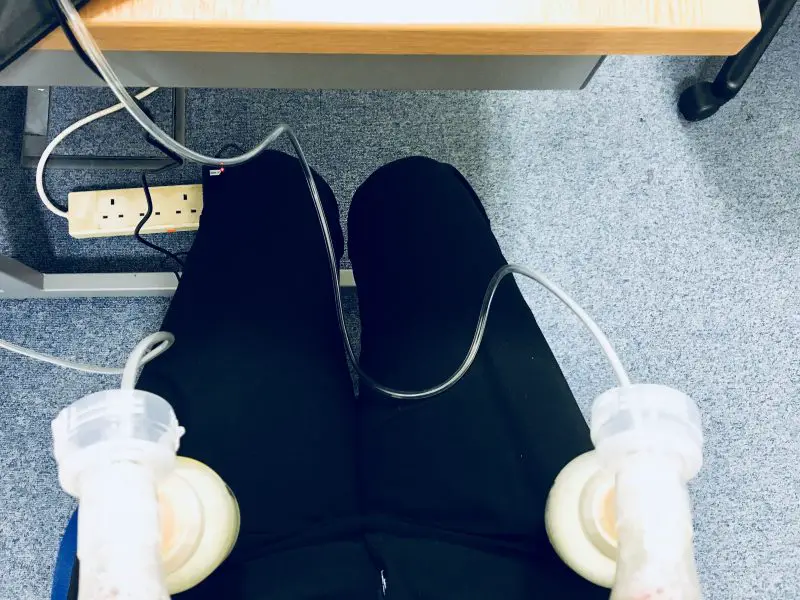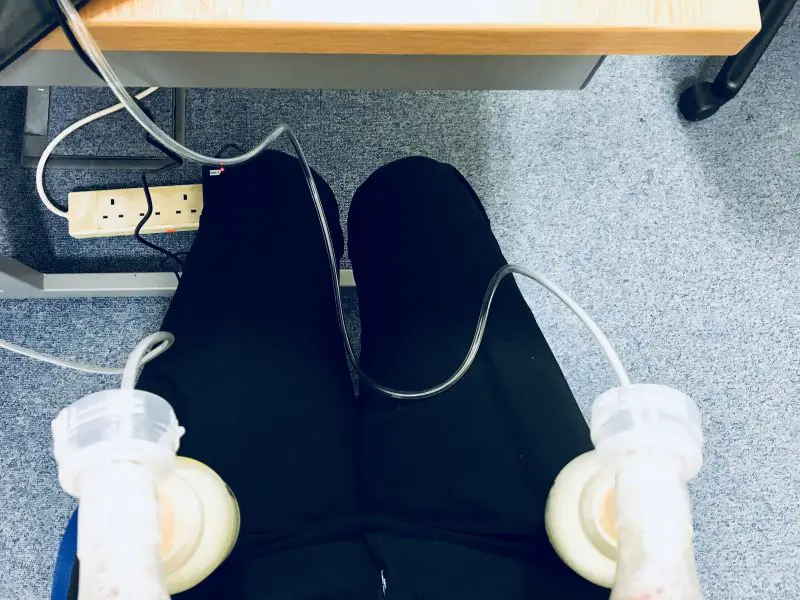 Two different tales of breastfeeding and returning to work at 12 months
I breastfed both my children. Arlo self-weaned at 2.5 and when I wrote this Lena was still nursing at nearly 2 years 11 months (she went on to nurse until 4.5).
My experiences with them were quite different. Both times when I returned to work after a year of maternity leave I was still breastfeeding them.
My first child
With Arlo my milk was MUCH fattier and he spaced his feeds quicker. He tended to go 4 hours (ish) from early on. He generally fed on just one breast per feed. Something which I think I did encourage because of various issues, breastfeeding was painful for me so I would try to delay it as much as I could.
I thought I was doing purely baby-led but my experience of doing true baby led with Lena has taught me that whilst I did follow his lead, and would never let him cry. I did try to encourage him to stretch his feeds a little.
When he was around 9 months old, I started to worry about what would happen when I returned to work. I didn't want to have to express, I wasn't sure how this would work and trying to figure it out made me a little anxious.
So I decided I would try and slowly cut out his day time feeds and see how that went. That did work and by the time I returned to work he was 13 months old.
He would nurse on a morning when we woke, before I went to work, then again when I returned home and through the night as and when.
Initially, because we had cut those day breastfeeds but he was still getting other breastmilk morning, evening and night I knew that he would be fine without expressed milk. His caregivers offered him it several times but he refused.
Instead he would drink water and eat food. Over time I then cut his bedtime feed as it seemed to hype him up (gym-nurstics all over the damn place).
Then at around 2.5 he caught the flu and had a nursing strike. Despite offering, he just never returned.
At this point we were about to start trying to conceive Lena so the timing worked out ok. I ended up needing to express for several weeks to wean myself down gradually as he stopped so abruptly.
Then I had about a week's gap before we conceived Lena – I know, what a break eh!
So for my first child, I didn't express for work unless I was going on a work trip where I would need to be away overnight which happened only occasionally.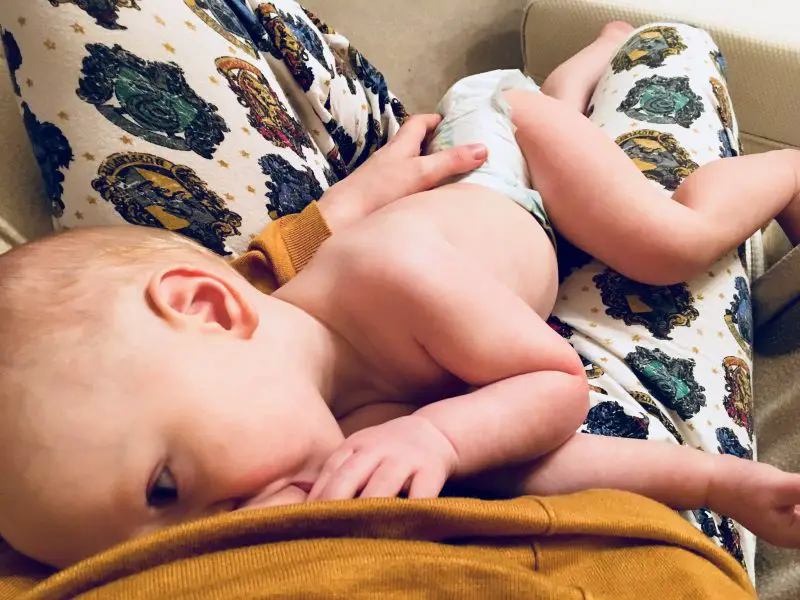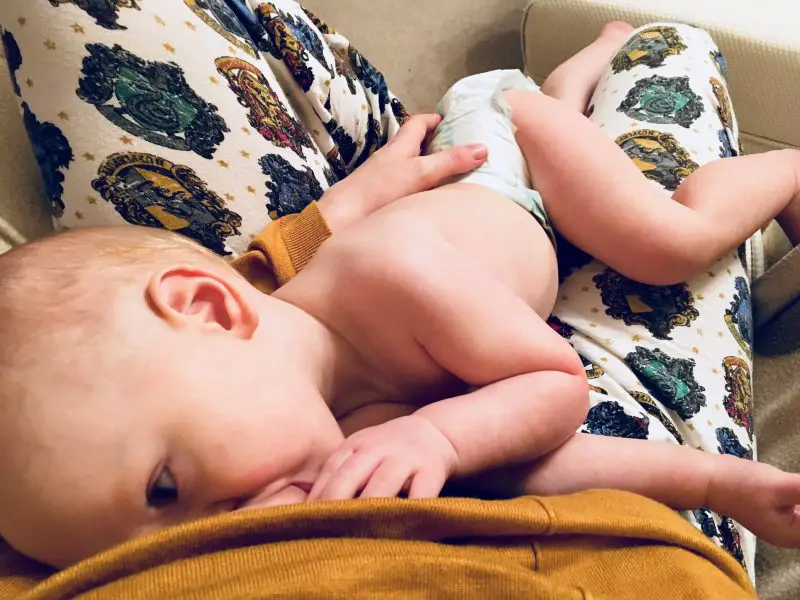 My second child
From day one Lena has been a quick nurser. She is on and off in minutes but she will feed VERY frequently.
From birth, she nursed every hour (or more) day and night. As she's such a fast nurser though (as a baby 3 minutes every time, now even faster), it doesn't bother me (generally).
With Arlo I would have to sit up for half an hour, with Lena I never had to plan for feeds as she was on and off so fast. This worked out to my advantage with a toddler to look after too.
Lena has always nursed both breasts at a time. My milk is a lot less fatty with Lena than Arlo.
With Lena, I considered weaning her down in the day too as it had worked well with Arlo however, Lena was NOT amenable to it.
If she didn't get her 'minkies' immediately then she unleashed her considerable wrath. So I decided I would express at work.
At first, due to the frequency with which she feeds I worried I would have to express in the mornings and afternoons but fortunately I only needed to express once, mid-day.
When I first returned to work I would express at noon and would get anywhere between 7-12oz. When I decided I didn't need to express anymore as I was down to 1-2oz by 2pm.
Lena still fed just as regularly as she always has but my supply is reduced over time gradually.
Like her older brother, Lena never accepted my expressed breastmilk. Nursery tried to offer her it but she only liked her boob milk organic and fresh from the teat (tit).
The sole reason I expressed is because I had to. I had an oversupply and am was ridiculously prone to blocked ducts and mastitis (you can ready more about that here).
I simply got uncomfortable and then unwell if I even skipped one feed. In fact, one lunch time I expressed using a hands free pumping bra that put too much pressure on the pump flanges and by time I got home I had a fever. I'm that susceptible to it.
Initially, I would store the milk in the fridge and take it home and freeze it just in case we needed it or to give it away.
When a friend was struggling in the early days with her son she came and took my stash which made me happy. It's surprisingly hard to give away though. We really need a milk bank in the North East!
By the end, I just started pouring it away afterwards. Yes, that still makes me sad, it's such a waste of liquid gold.
In the end I needed to continue to express on my lunch break for 1 year and 8 months with my second child. I shall remind her of this when she is older and asking me what I want for my birthday.
There were also a number of occasions with both my children where if they we were able to, my partner would bring them to me so I could feed them at work and my employer allowed me to do this as well.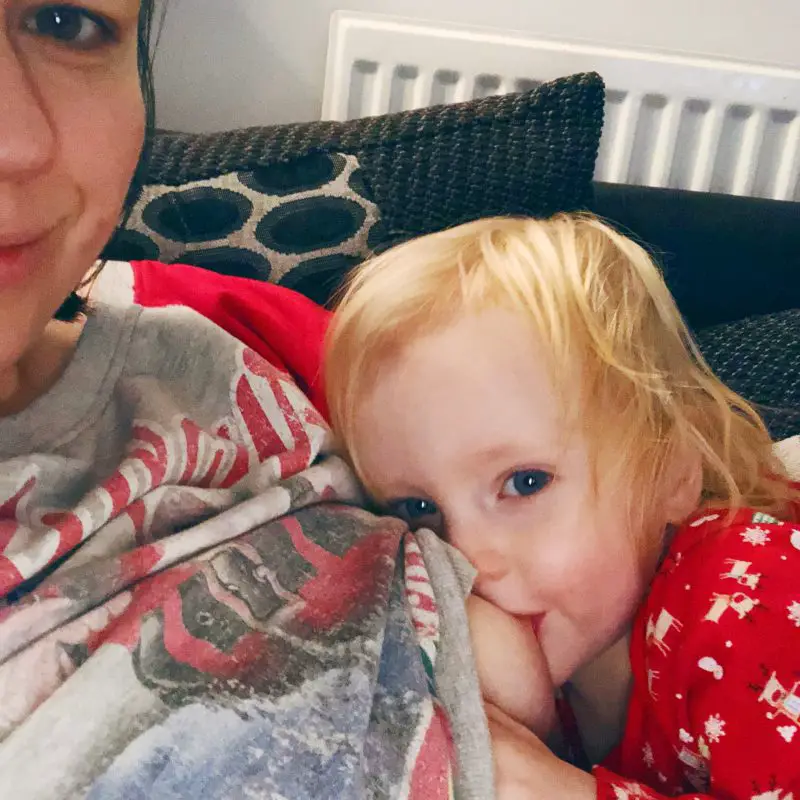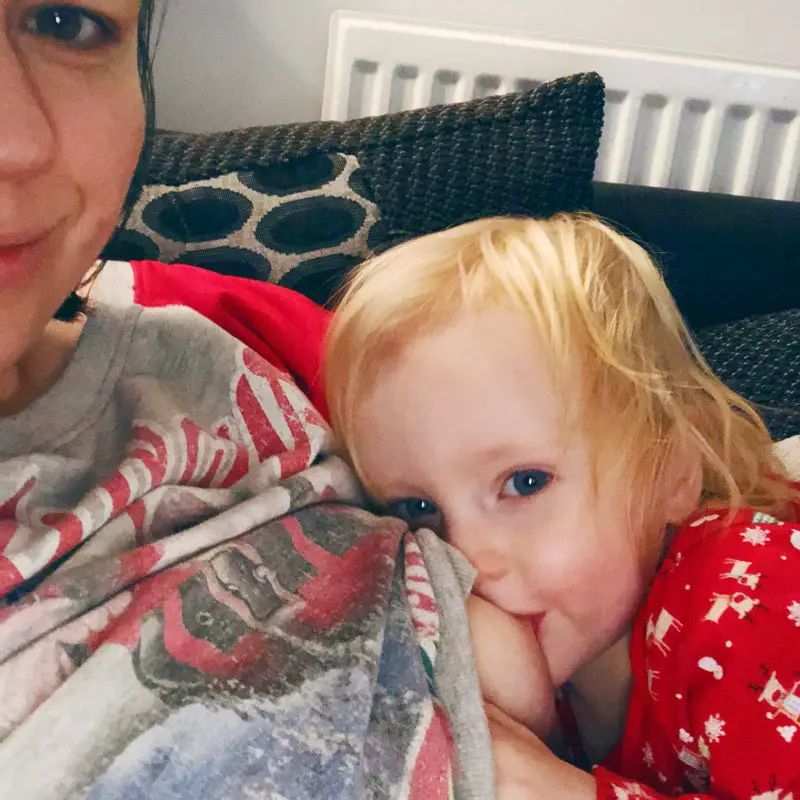 Your rights when it comes to breastfeeding/expressing at work in the UK
You may find some push back from your employer or colleagues if you want to express/breastfeed at work.
In England, we DON'T have a legal right to breastfeed at work (booooooo) BUT it is best practice to allow women to do so and is advised by the Equality and Human Rights Commission.
Health and safety protection
We do have some legal protection under health and safety and sex discrimination. If an employer denies you the right to breastfeed this may amount to unlawful sex discrimination or a breach of health and safety duties.
All employers have a duty to protect the health and safety of their employees. If an employer prevents you from expressing at work you can argue that it is putting you and your baby's health at risk.
Many women have had successful claims under this argument. While you are breastfeeding you are protected by the same regulations that give rights to pregnant employees.
Risk assessment
Your employer must carry out a 'specific' risk assessment of risks to new and expectant mothers arising from 'any processes, working conditions, physical, biological and chemical agents'.
If the risk assessment reveals a risk, your employer must do all that is reasonable to remove it or prevent your exposure to it.
Your employer must give you information on the risks and what action has been taken. If there are still risks to your health and safety and you want your employer to take action you must tell your employer in writing that you are breastfeeding.
Your employer must consider the risks and take reasonable action to temporarily change your working conditions or hours of work. For example, working shorter shifts, giving regular shifts or avoiding night work or overnight stays.
So the long and short of it is your employer kind of has to allow you to take breaks to express and somewhere that you can do that or they at risk of being in breach of health and safety legislation and sex discrimination.
They do not however have to provide you with a paid break. It's best practice to do so but many will not – mine didn't.
See maternity action for more useful information.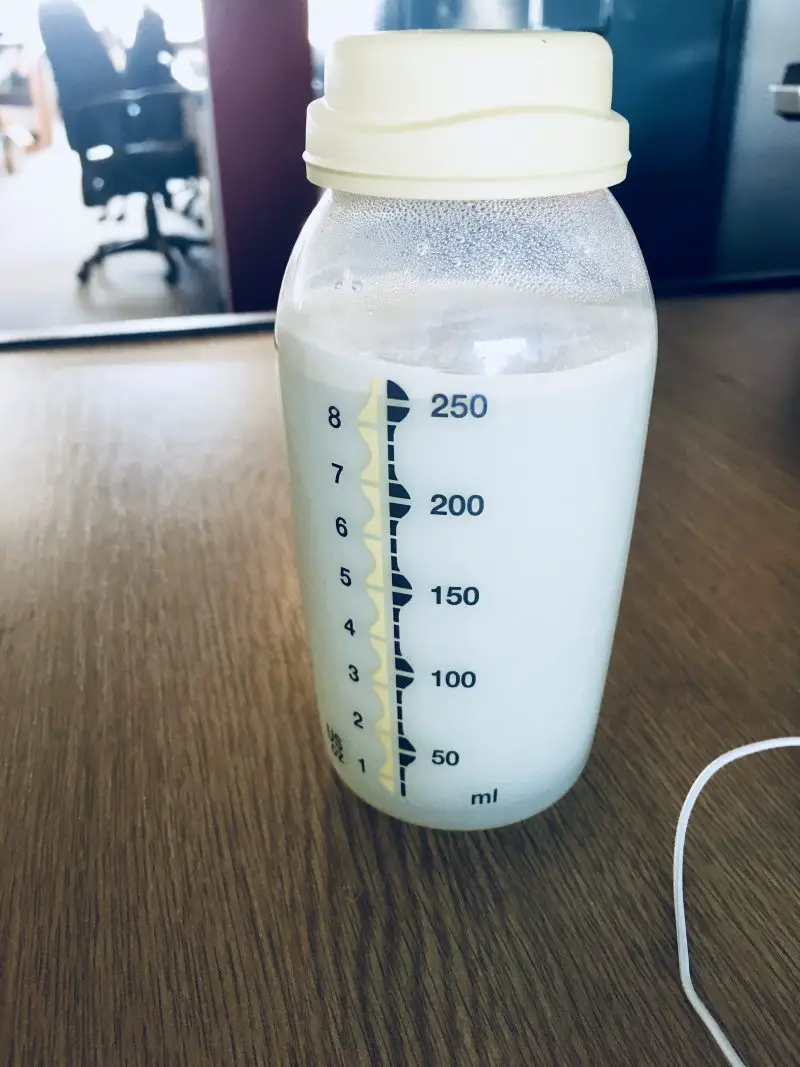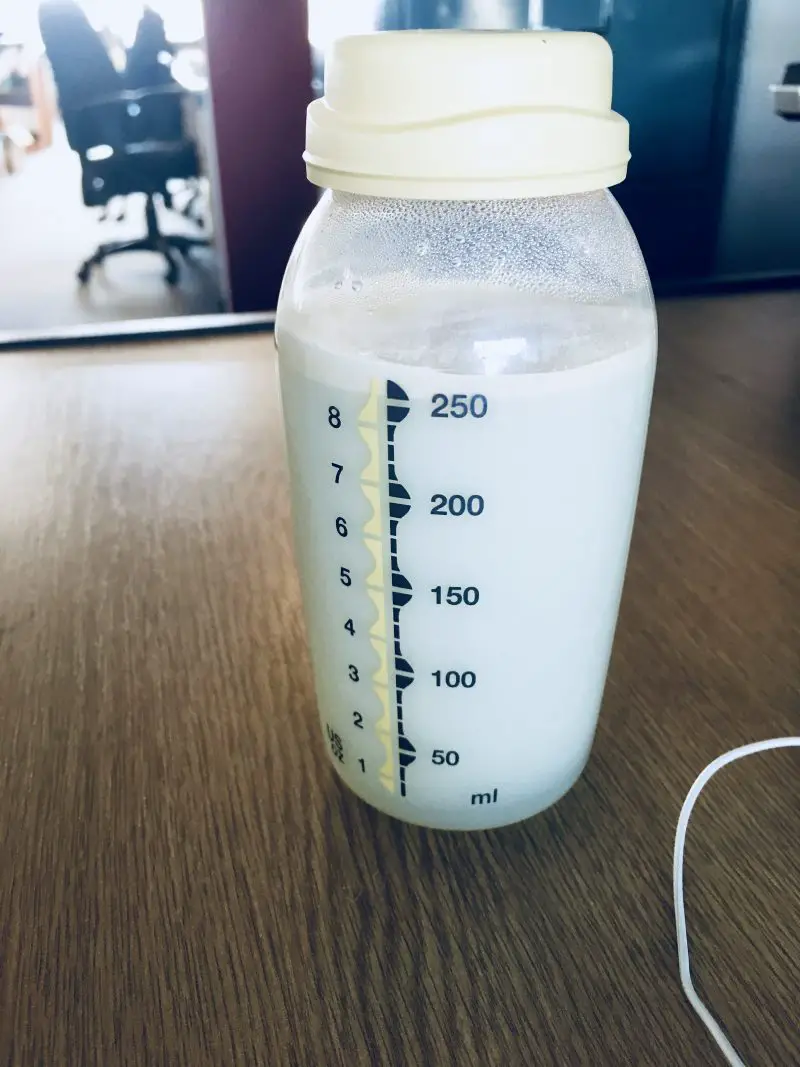 Facilities to breastfeed
Employers ARE obliged under the Workplace (Health, Safety and Welfare) Regulations 1992 to provide "suitable facilities" for a breastfeeding employee to "rest".
The Approved Code of Practice states that these facilities should be conveniently situated in relation to sanitary facilities and, where necessary, include the facility to lie down.
These "rest facilities" are very likely to also be a suitable place for breastfeeding or expressing. Although private, the ladies toilet is never a suitable place in which to breastfeed a baby or collect milk.
The Health and Safety Executive and guidance from the European Commission recommend that employers should provide:
access to a private room where women can breastfeed or express breast milk;
use of secure, clean refrigerators for storing expressed breast milk while at work, and
facilities for washing, sterilising and storing receptacles.
More info on this at ACAS.
My top tips for breastfeeding and returning to work at 12 months
If you need to express often then invest in a double pump (affiliate link) if you can. It saves you so much time and they are way more efficient. It's worth keeping an eye out on American sales and second hands from the US. They can claim breast pumps on their insurance policies over there so many get a new pump every baby and they often sell quite cheaply.
If you can't afford a double pump you could try use the haakaa (affiliate link) in conjunction with your single like I mention here.
If you do get a double then you'll need something to make it hands free (affiliate link). I had a neck strap as the hands free pumping bras gave me blocked ducts.
Don't scrimp on your breast pump, there is a world of difference between a cheap ineffective pump to a good one. Believe me – I've tried 8 over the past 6 years now.
If you have an online work calendar add a repeat private appointment every day at your pumping time so it's less likely things will be booked into your diary when you need to go express. Make sure your manager knows that you will need to keep your diary free at that time each day.
Use your keep in touch days to raise your breastfeeding requirements with your manager well in advance of your returning to work so your manager can make arrangements for you. Fight for your rights! The more women do it, the more it will become the norm.
Wear accessible clothes so you don't have to strip off – it will save you time and make you feel less vulnerable. Button up shirts with a nursing vest and bra under are perfect. I also liked loose tops that I could wear a nursing vest under and just do 'one up, one down' with.
If your colleagues give you any crap about it then shut that shit down immediately. You don't have to tolerate it. If it continues then remind them that its discrimination under the 2010 Equality Act and you will pursue it as such if it continues.
Pumping bag essentials for breastfeeding and returning to work at 12 months
Tissue paper/muslin cloth for dabbing up excess milk or your nipples after taking them out the flanges
A charged smart phone or magazine – pumping is dull as hell
Freezer storage bags (affiliate link)
Cool box if you won't have access to a fridge/freezer
Spare pump parts – in case any of yours break – like the valves
A spare carrier bag for putting dirty/wet pump parts in if you can't wash/dry them thoroughly at work
My top products to help with breastfeeding and returning to work at 12 months
Final thoughts on breastfeeding and returning to work at 12 months
I'm so pleased that I continued to breastfeed after returning to work. I wanted to continue so I know if I had let my job dictate my nursing career I would have resented and regretted that.
There were certainly times when it was awkward or inconvenient but in the grand scheme of things that time has flown over, as I knew it would.
I was fortunate that we were able to make it work but there have certainly been a number of times that I have had to fight for my rights. I now continue to fight for the rights of my colleagues and support them if they need me to.
If you are about to start expressing at work I wish you luck – if you have any questions at all please add them in the comments (or private message me if you prefer) and I promise I'll respond and try to help.
If you liked this post you might also like:
If you have enjoyed this post or found it useful, here are some quick and easy ways that you can support Nomipalony or say thanks:
Share this post with your friends  
Pop over to my Amazon Storefront to see what products I have been buying and loving from there recently, including my health and fitness products list.
Sign up to my mailing list 
Women can join my feminist Facebook group – the Nomipalony Freehouse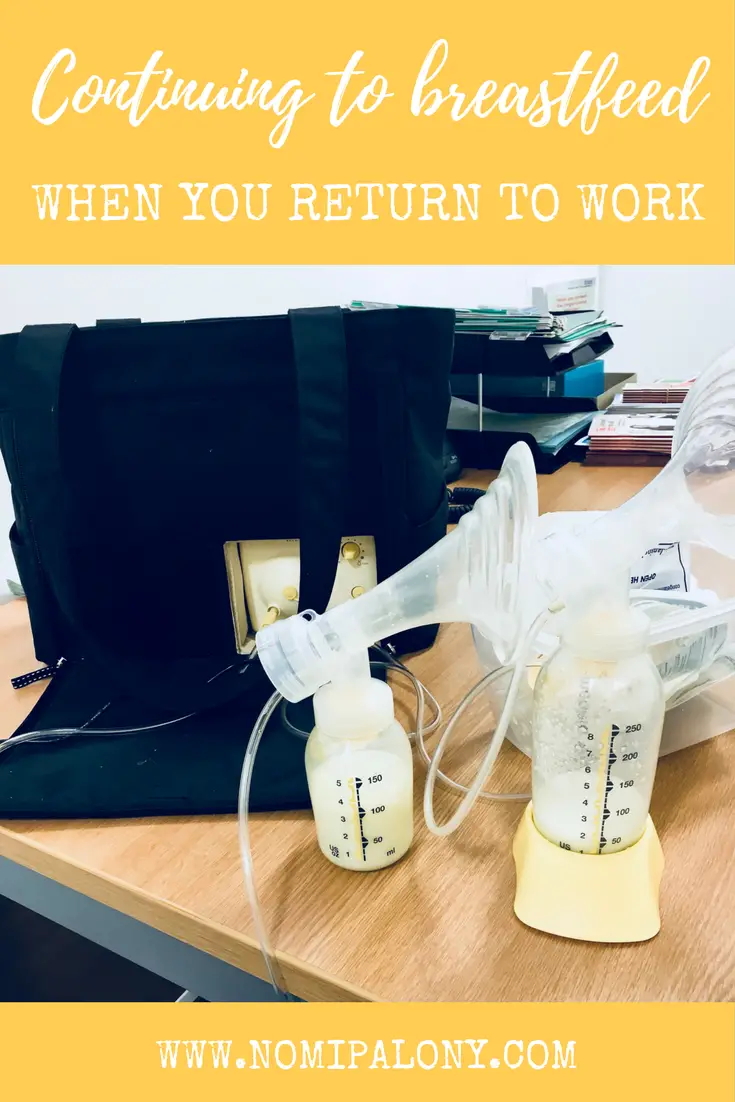 Disclaimer: This post contains affiliate links, buying products through these links will make no difference to the amount you pay but I will receive a small referral fee. For my full disclosure policy, please see my about page.