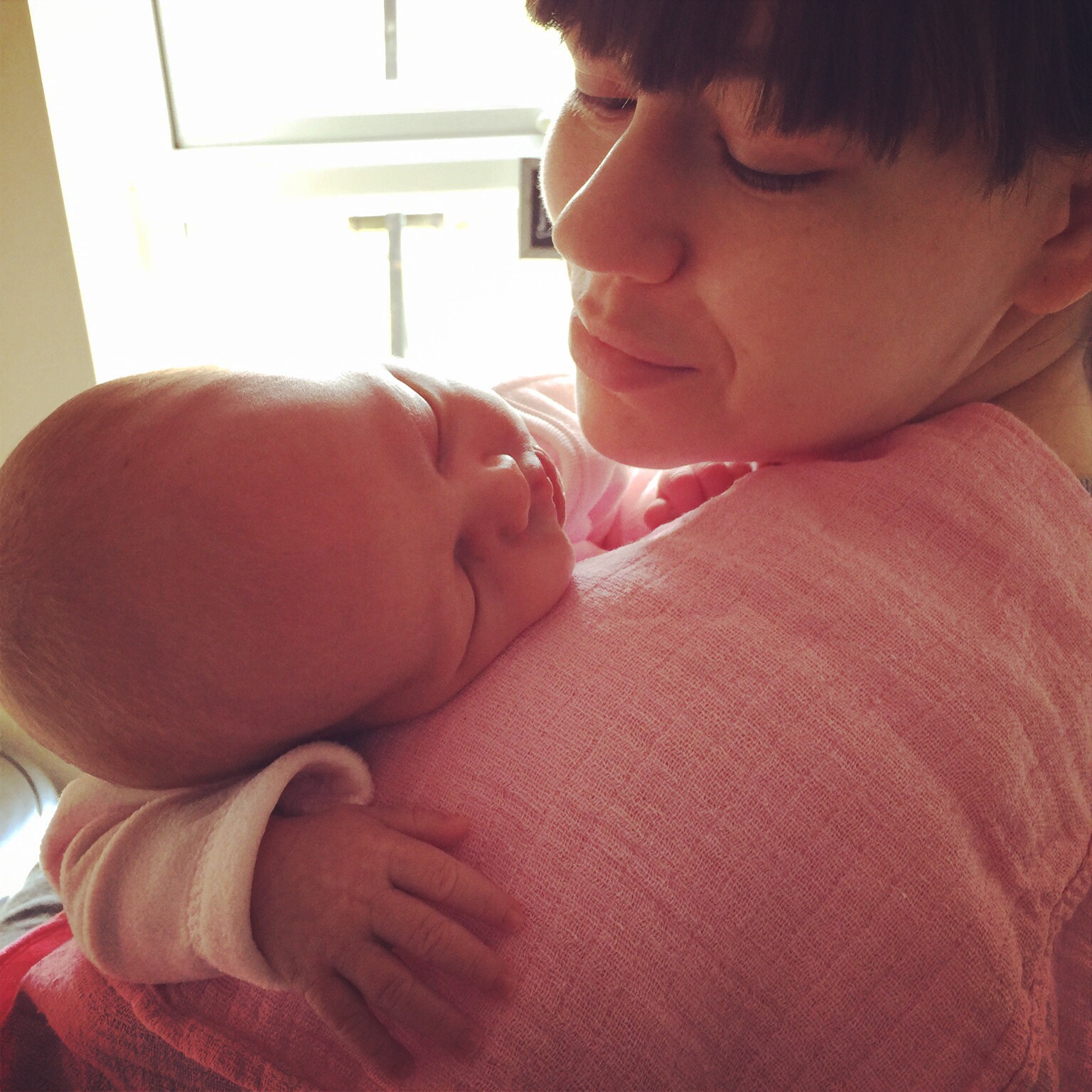 Baby turns one…
Yesterday was a big day for our family. One week and one day before her first birthday my baby took her first steps.
We had just started to encourage her by setting her down and reaching our arms towards her and encouraging her to take more than one step.
She still likes to hold onto something as she walks. She just kept plonking straight down onto her knees though.
As tends to be her way, she wanted to do it on her own terms without help, as later we caught her letting go of the highchair and taking three and a half wobbly steps towards some toys.
I was so happy that her brother, Papa Ginge and myself were all right next to her to see it. I was worried that it would happen after I go back to work in two weeks time and she starts nursery because you know, Sod's Law. About an hour later she did it again and I caught it on my phone. 
Sadness when your baby turns one
I was so happy and full of pride but then that other emotion creeped in. Is there even a name for it? That sadness that the baby you knew and loved is about to be no more. It should have a name!
There is no other experience like it really. You love this person more than life itself but every day they change so rapidly and constantly become someone else.
Some of the things you loved so dearly about them you never see them do or say again. That person you loved no longer exists in the same way. They become assigned to history and memory.
When you fall in love with an adult they largely look and behave the same. Falling in love with your baby is not like that at all.
The last times
And the worst part is you often don't know when each 'last time' is. The last time they crawl, the last breastfeed, the last time you rock them to sleep etc.
I used to love it when my son used to call Percy from Thomas and Friends Agu for no known reason, then one day he just started calling him Percy. I preferred Agu. It was so cute. 
Annoyingly Papa Ginge doesn't experience this at all. He does not love the baby stage which is strange to me because he's so great at it. My friends without kids definitely don't get this. They only see the positives and of course it is a hugely positive thing but it's normal and healthy to mourn the loss of what you'll miss a little too.
Soon she won't be crawling anymore. I need to get her crawling on film a lot before she stops and only walks because man are they cute crawling.
I'll miss her speedily zooming around on all fours. Hearing her slapping the ground before I can see her because she usually has a toy in one hand as she goes, often a playdoh rolling pin that she's stealthily thieved from her big bro.
I guess her walking and hitting one at the same time is poignant to me because it marks a definitive end to her being a baby and the start of her becoming a toddler.
As well as my return to work and her starting nursery and I'm really dreading both of those!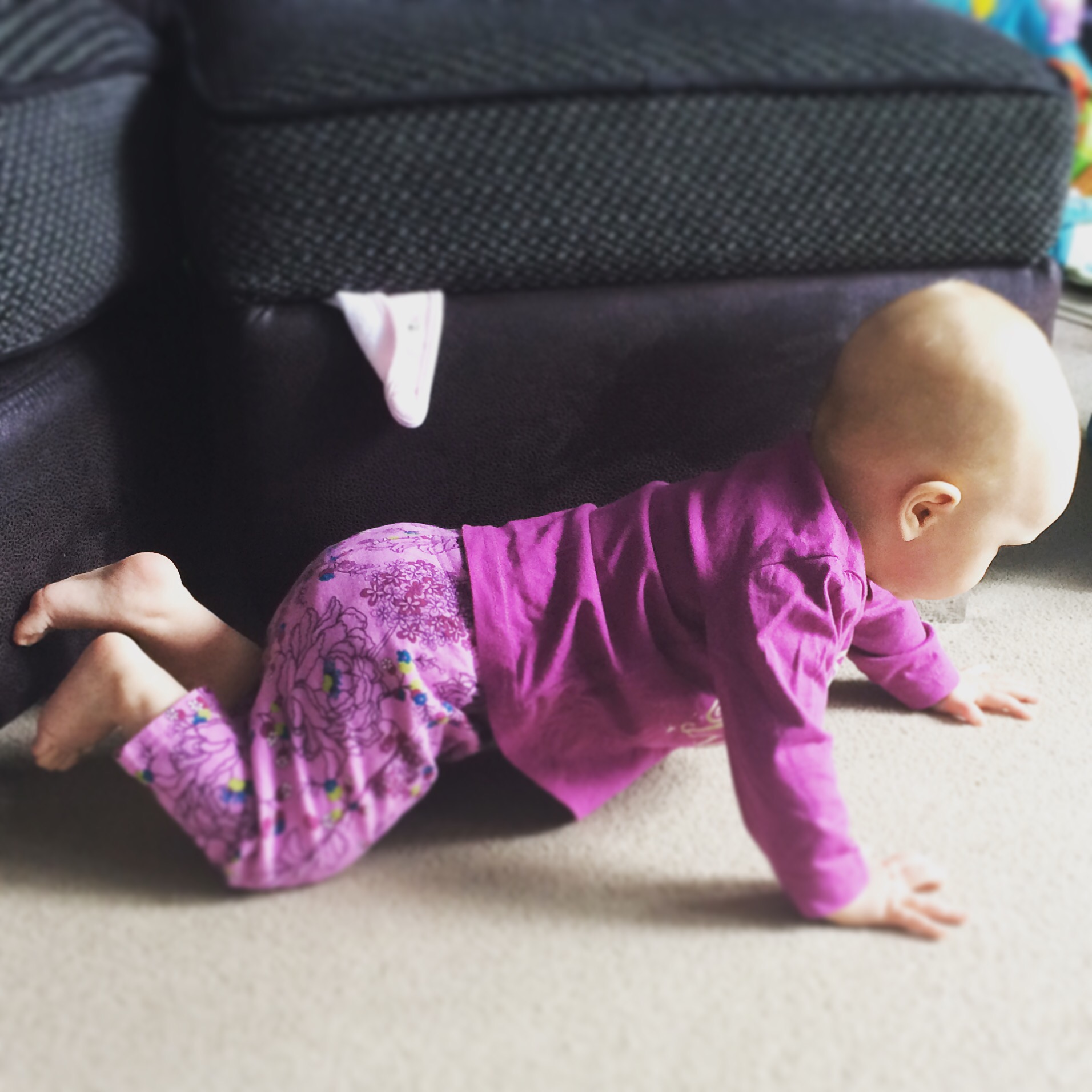 No more babies in the house
We don't plan on having anymore babies  – Papa Ginge says no no no and honestly I can't really face the 20 weeks of vomiting 24/7 again with two kids to look after. So I guess that's part of it.
I'll so miss having a baby in the house. Their cute little chubby thighs, first giggles, all of the firsts, everything being a huge joyous discovery. All the snuggles!
A lot of this will continue into toddlerhood of course, there is so much to look forward to. I know this because my four year old is so much fun right now. 
The first year goes so damn fast! Every mother can't believe how quickly they hit that year marker.
Motherhood is like a roller coaster ride that just speeds up each time you have a kid and honestly sometimes it's a little too fast for me but I guess it's all part of the thrill of the ride.
So I'm just going to take a minute to stand still and let myself be at one with what has gone and what will become. 
Did you experience this? Are you experiencing it right now? Leave me a comment and tell me about whether this was the case for you! 
If you liked this post you might also like:
If you have enjoyed this post or found it useful, here are some quick and easy ways that you can support Nomipalony or say thanks:
Share this post with your friends  
Pop over to my Amazon Storefront to see what products I have been buying and loving from there recently, including my health and fitness products list.
Sign up to my mailing list 
Women can join my feminist Facebook group – the Nomipalony Freehouse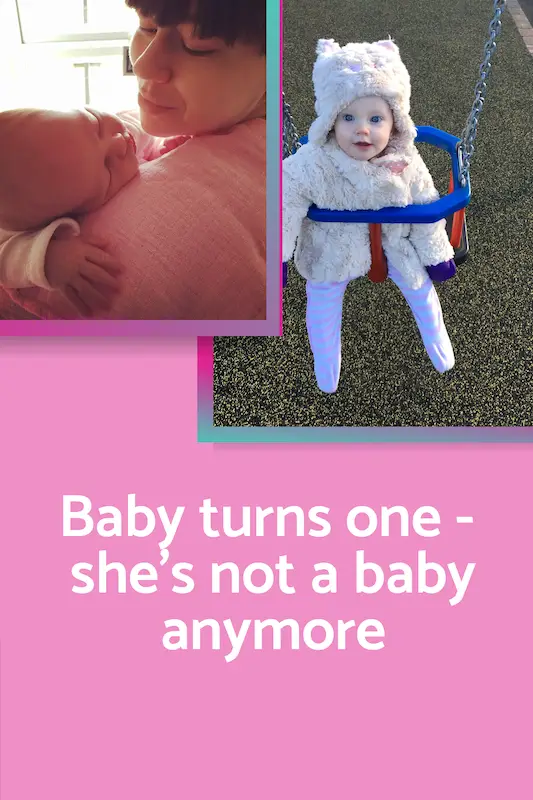 Disclaimer: This post was written 20 February 2016 and last updated March 2023.