If you have watched our recent vlog below, or you follow me on Instagram stories, you will know we recently enjoyed a weekend in Berlin. Today, I want to tell you about where we stayed as it is a hotel I would wholeheartedly recommend. We arrived in Berlin early evening on Friday and left Sunday lunchtime. With such a short trip for such a big city, we didn't want to waste much time travelling and chose a city centre location. We looked at several mid-range hotels and having had such great experiences with Crowne Plaza Newcastle in the past, we chose Crowne Plaza Berlin City Centre. Read on for the full low down in my Crowne Plaza Berlin City Centre review…
Location
Crowne Plaza City Centre Berlin is superbly located. Its right in the middle of the shopping district. The famous KaDeWe is a couple of minutes' walk just around the corner. It is the second biggest department store in Europe after Harrods and is of that ilk with plenty of top range brands and an exceptional food hall. Around the next corner is the KuDamm (Kurfürstendamm), one of the most famous shopping avenues in Berlin. It is home to lots of designer shops such as Louis Vuitton, Gucci, Prada and Chanel. The Berlin Tiergarten (huge park) is only 2 minutes away. Berlin Zoo is just a couple of minutes' walk away.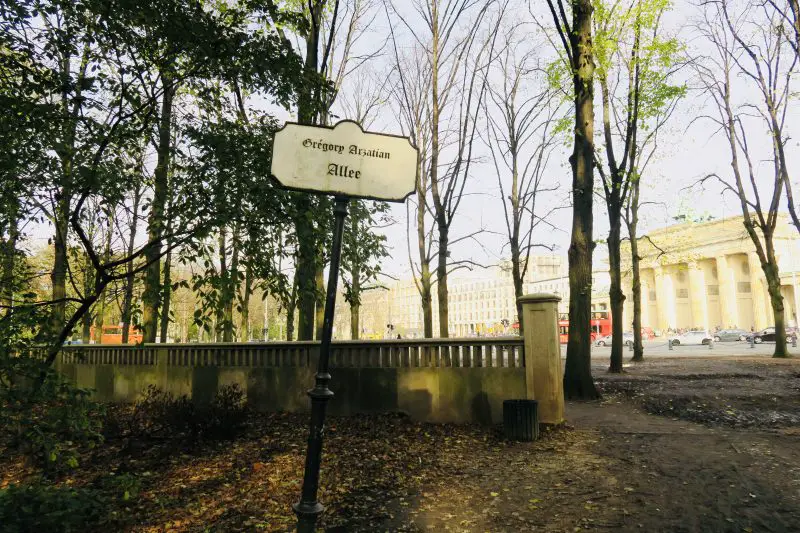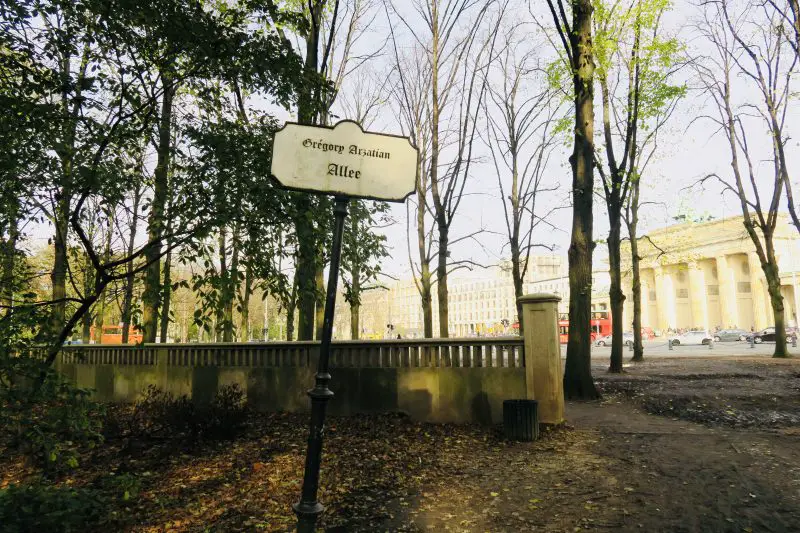 Getting to and from the Crowne Plaza Berlin City Centre
The hotel is also superbly located for public transport. We got a Berlin Welcome Card for the weekend. We got the 48 hour Berlin and Potsdam ABC (including Airport Schönefeld) for €21.90 per person. Which was excellent value for money. It gives you free public transport across Berlin and discounts off 200 attractions. It's probably worth seeing if the attractions you want to go will be discounted with the Welcome Card and what your savings could be. It might just be that you could save more than you would spend by getting one. It also came with a helpful, free city guidebook.
Berlin is really well connected for public transport so there is always a stop nearby and we hopped on and off trains all weekend to get to where we needed to be. We walked a lot but Berlin is such a huge city, you will likely need to use a train at some point. They don't have Ubers in Berlin and taxis can be expensive.
At the Crowne Plaza City Centre Berlin you are near many train stops, including Wittenbergplatz (this is the stop we used the most) and Zoologisher Garten (which we got direct to Shönefeld Airport on our return home).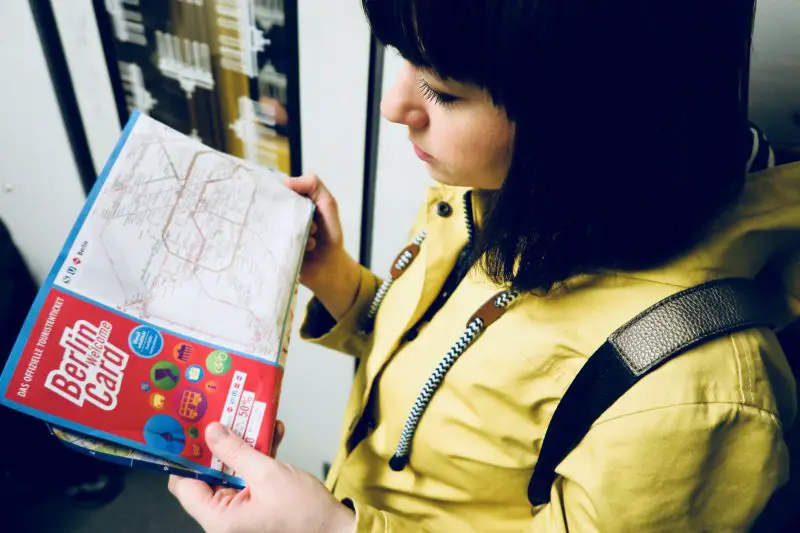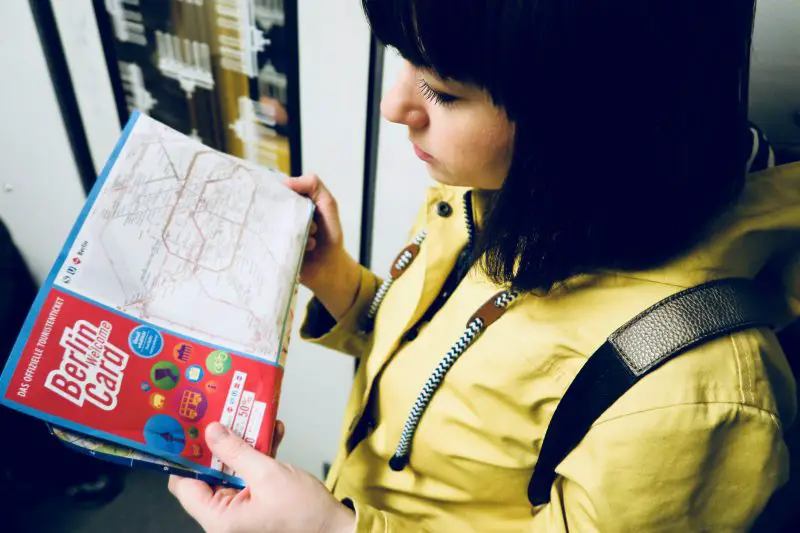 When we arrived it was my partner's birthday. Our plane had been delayed so we wanted to get to the hotel as quickly as possible so opted to get a taxi. This was a mistake as we hit rush hour traffic. It ended up costing us €50 and it took quite a while. It would have been better to get the train with our Welcome Card. There are direct trains to the hotel which would get you door to door in around 50 minutes.
Hotel amenities
The hotel itself has everything you could want from parking, to bars and restaurants to a pool, gym and spa. It even has Shabbat rooms for Jewish guests. It's decorated to a high standard. The reception and lounge area were impressive upon entering with numerous chandeliers and giant plants. There were tiled floors mixed with lush carpeting and cosy lounge seats next to cosy fires. The reception never seemed excessively busy. The most we ever queued to speak to someone was just from second place in the queue. There was good Wi-Fi throughout the hotel.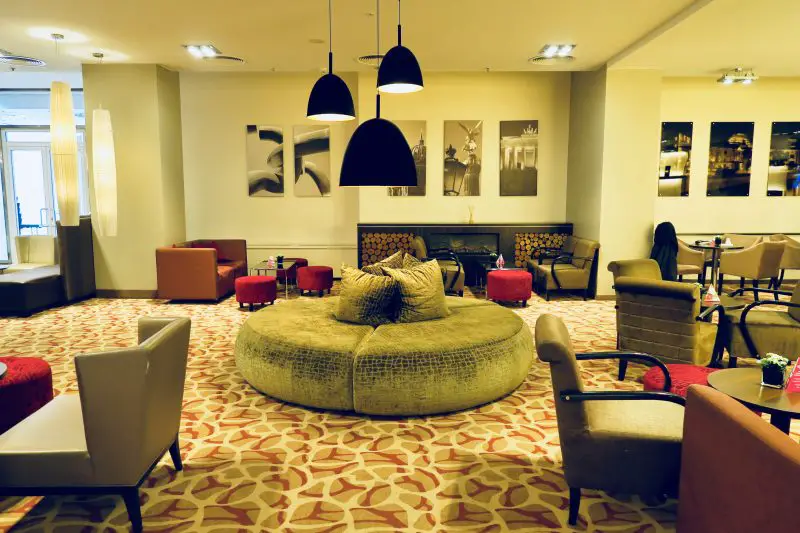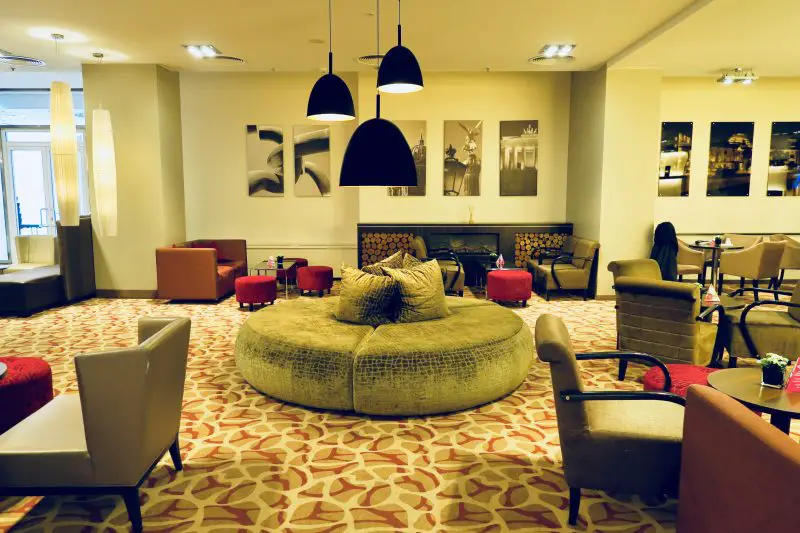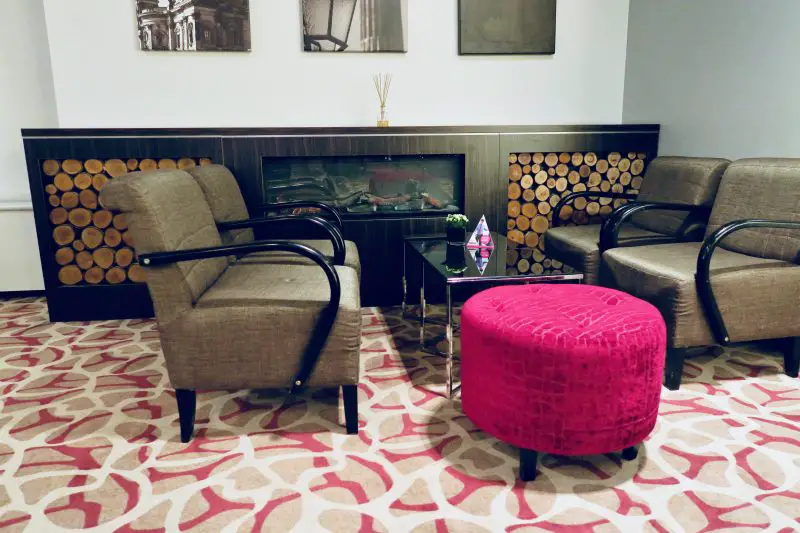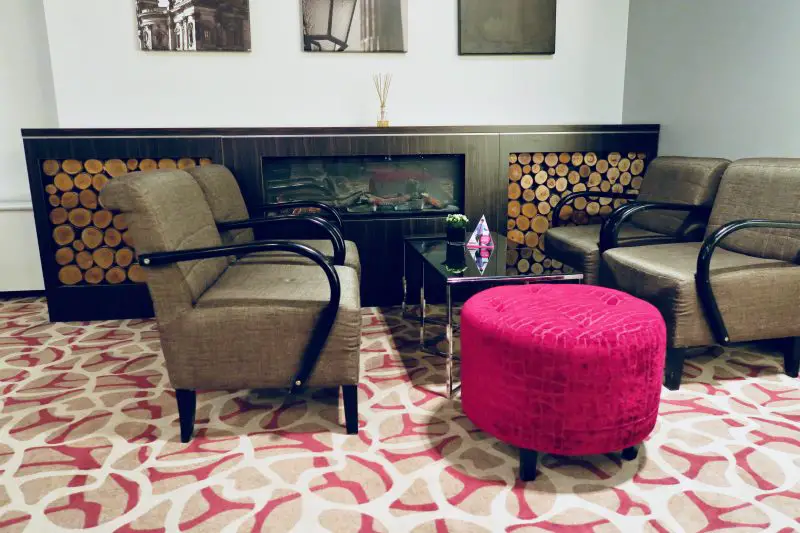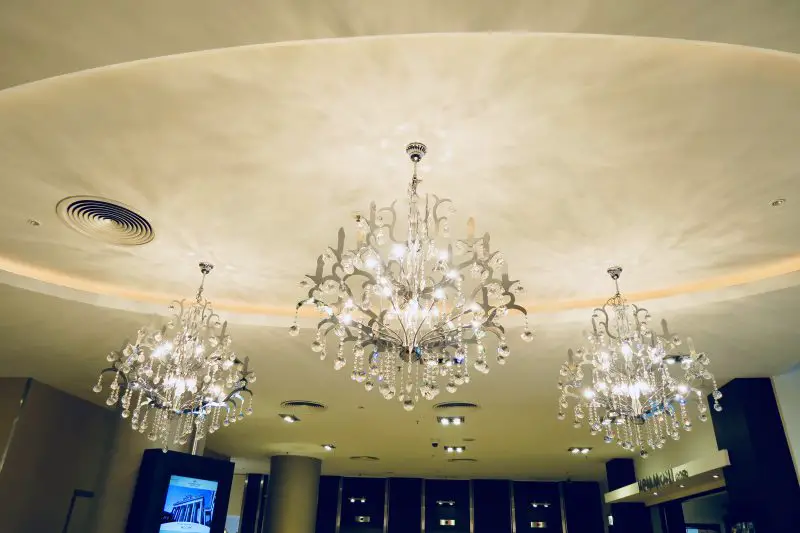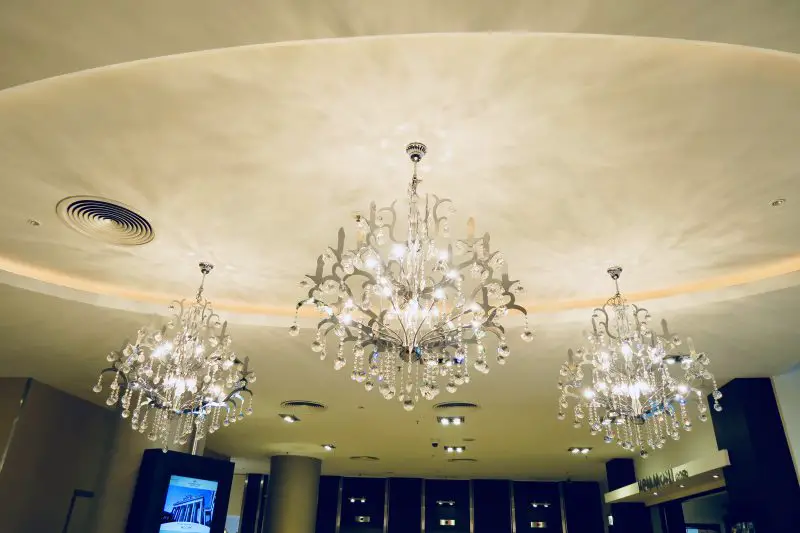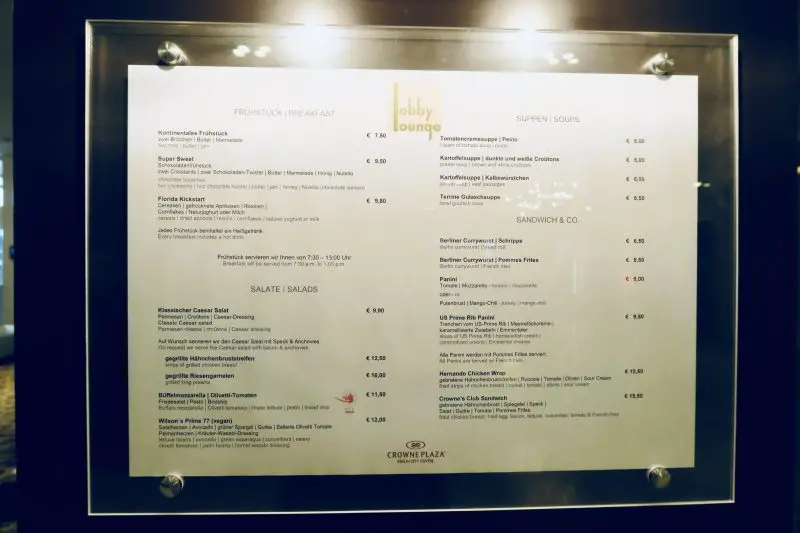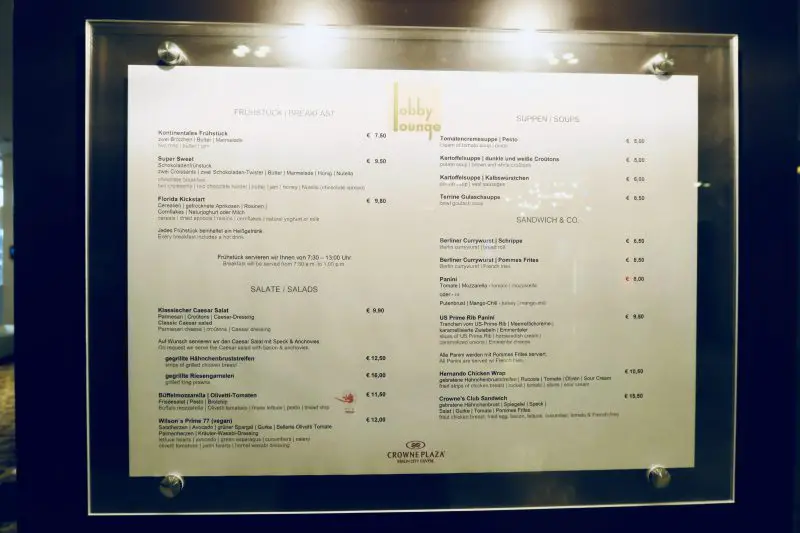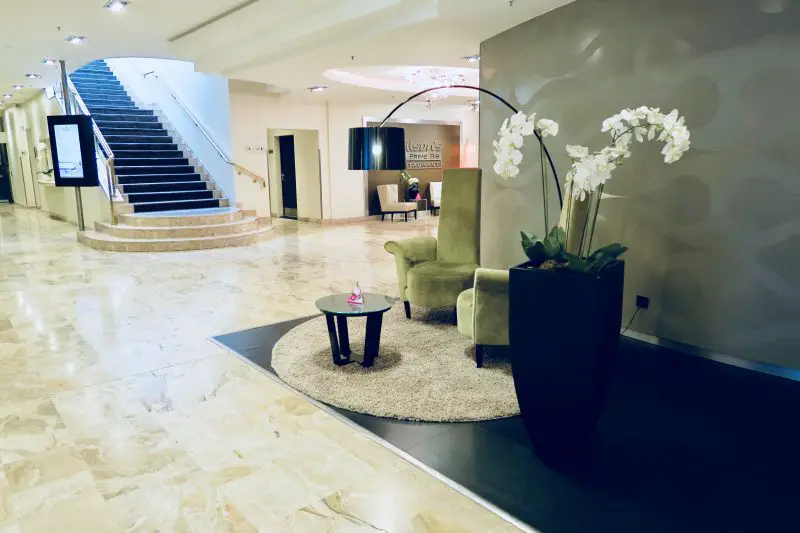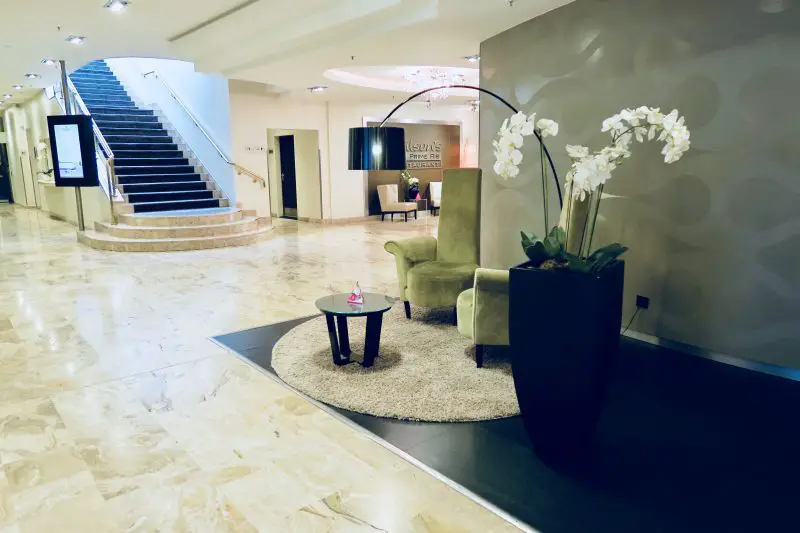 Customer service
The customer service at the Crowne Plaza Berlin City Centre was first class. Our check in was quick, helpful and personable. I spoke to them again later to request different pillows from their extensive pillow menu (I'm allergic to feather pillows). This was sorted for us while we went to dinner. On the day we left I asked for information about the trains to the airport and how much a taxi might cost. They had all the information we could possibly need. They even printed us out a list of trains we could catch and how long they would take which was really helpful.
The room
Bedroom
Our room was impressive. It was spacious, nicely designed and decorated to a modern standard. There was room for relaxing and lounging. There was a flatscreen TV that had most British channels on. This was handy for when we wanted to relax watching TV in bed after a long day of exploring. We had a lovely welcome platter in our room. It contained some desserts, chocolates and plums, as well as some bottled mineral water. This was very much appreciated by us when we arrived after travelling all day. Papa Ginge wolfed it down as his 'birthday cake', I didn't get a look in.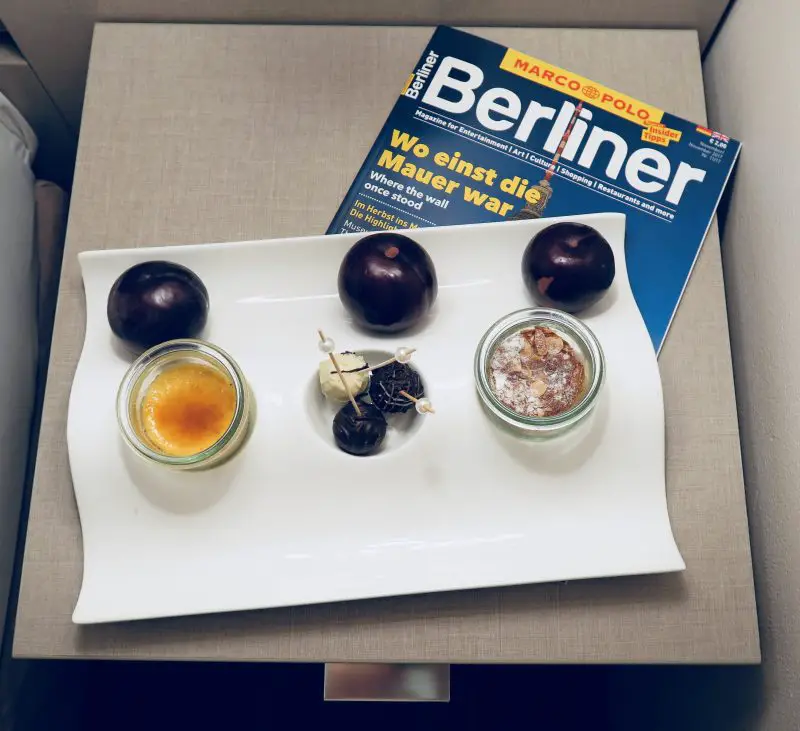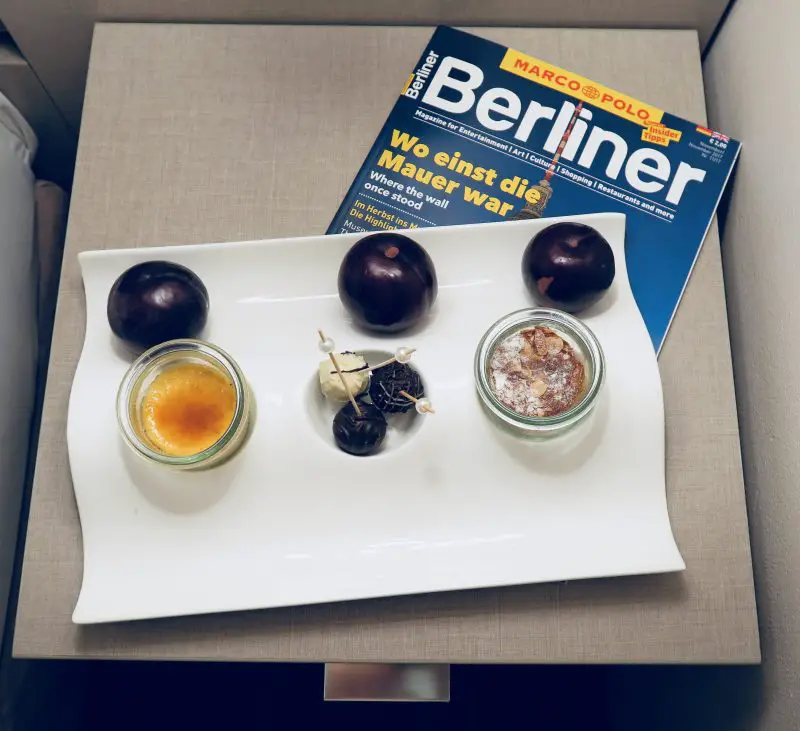 There was a tray with teas, coffees and the best instant hot chocolates I've ever tried (it didn't make it lumpy, I wish they had those here). In the wardrobe there was a code operated safe, 8 hangers to hang your clothes and an iron and ironing board. The bed was comfortable and spacious, we slept well. I loved that they had a pillow menu so you could get exactly the pillows you wanted. It was little touches like this that set the Crowne Plaza Berlin apart from other hotels in its price bracket. There was a small fridge in the room with a chargeable mini bar.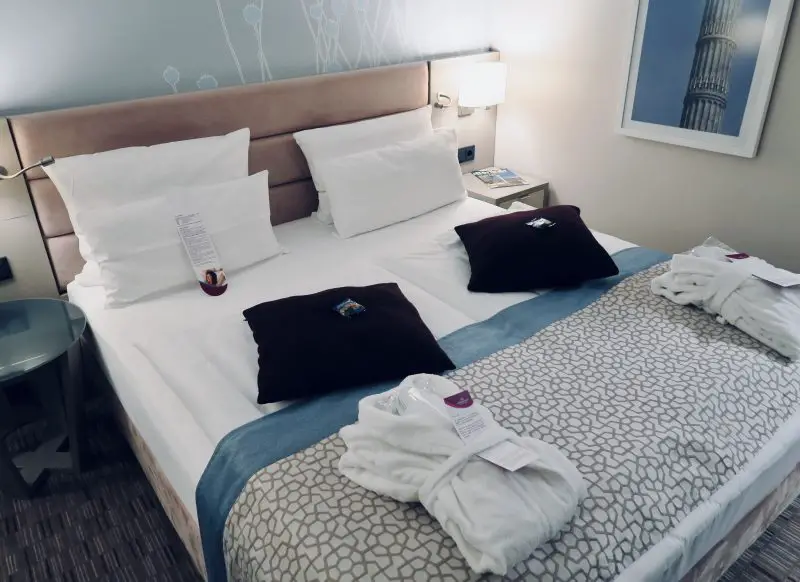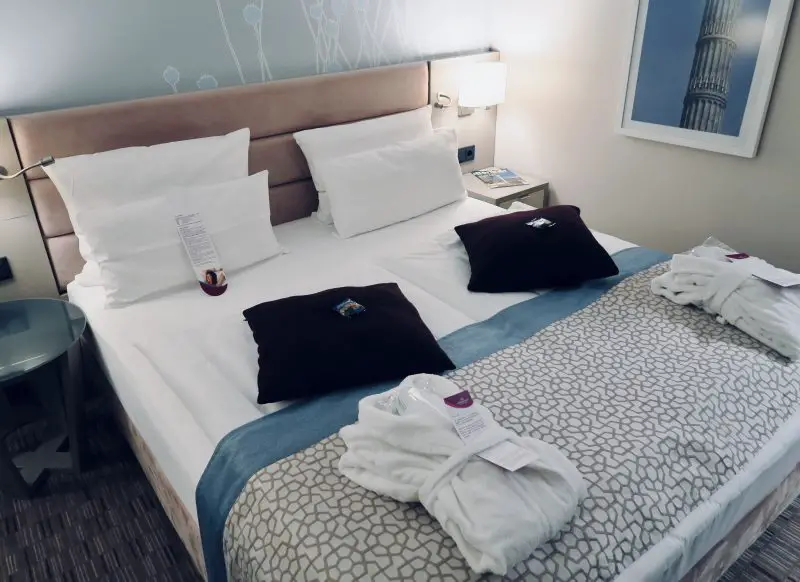 Bathroom
The bathroom was spotless and I was thrilled to discovered the White Company toiletries in there as I love their products. The shower had a beautiful granite floor. My only criticism of the room would be that the shower and the hairdryer were both a little on the weak side. That's me really nit-picking though, they were perfectly adequate. There were also fresh robes and slippers on the bed when we arrived. I love getting robes and slippers at hotels, it's the best and these were ever so soft. I contemplated buying them at reception when we left but unfortunately I had no room in my case.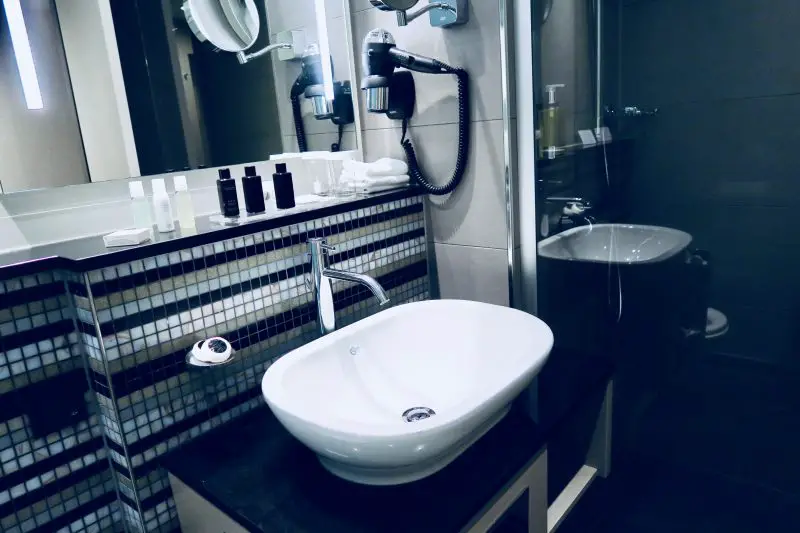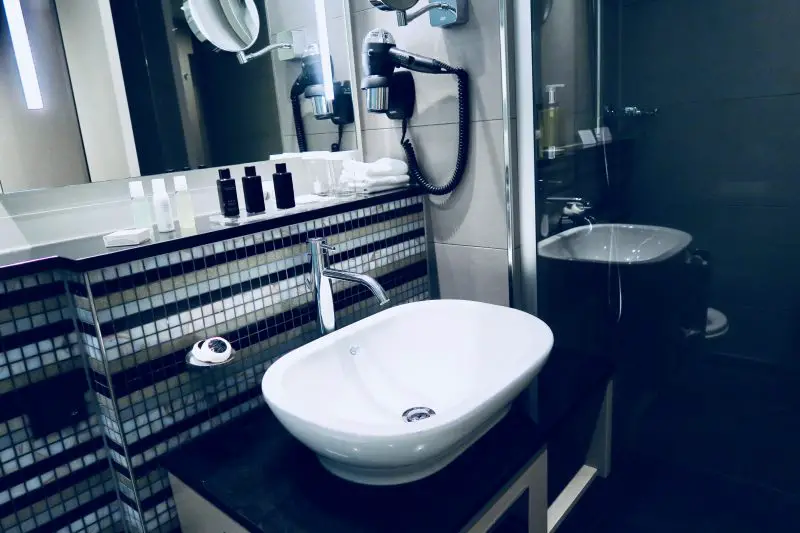 We had no issues with noise in our room. I'm very noise sensitive (#misophoniasucks) so this is always a bug bear of mine. The view from our window wasn't particularly exciting but it wasn't bad either.
Turn down service
If you had watched my Instagram stories while we were at the hotel (or our vlog above) you will likely have been laughing along with us as we were bemused when someone came to our door and gave us some towels for 'our bed'.
We couldn't figure out what they were for and I was chronicling our bemusement live on my Instagram stories. We went out to dinner and came back and whilst they had changed the pillows they had placed the 'bed towels' on the floor next to our beds. Thus, making it clear that you were meant to get out of bed and step on the towel to put your slippers on.
Still bemused I turned to google and discovered this is part of a turn down service. We had never had a turn down service before, so we had no idea what was going on. Apparently, it's a 'low class' thing to let your feet touch the floor. Working class to the core, I've just been sticking my trotters anywhere with careless abandon. But if you are a classy sort reading this you will be pleased to know that you won't have to lower your standards. Judging by most the comments I got on Instagram though, this would be new thing for a lot of people (my followers at least).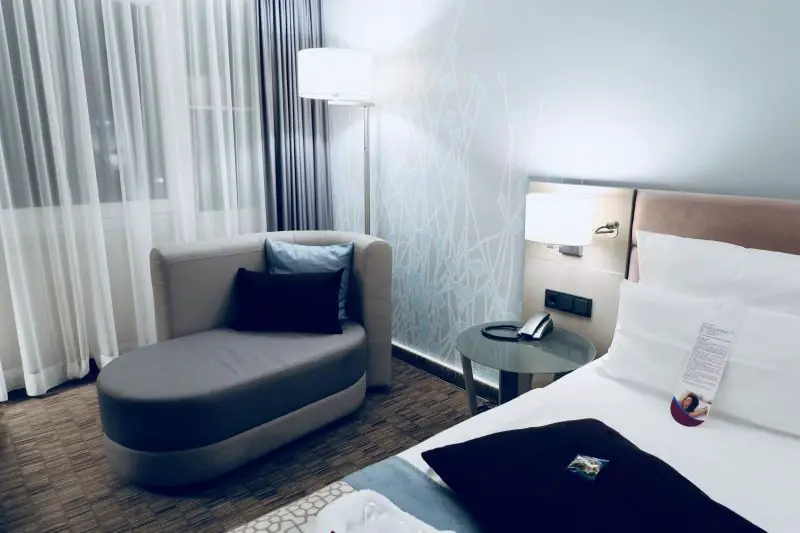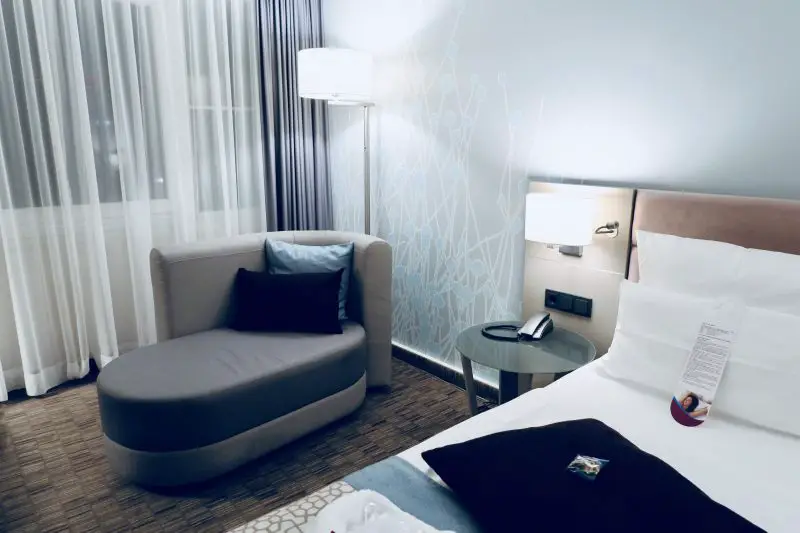 Food and drink
Eating a lavishly big breakfast in a hotel is one of my favourite things to do. Our room rate included bed and breakfast so we planned on making the most of the breakfast buffet. The buffet had everything you could want from hot cooked items like bacon and sausages, to traditional German breakfast fayre like salami, cheeses and bread. There was an abundant pastry station, cereals, breads. I was pleased to discover they had decaf breakfast tea for me as many places don't. Papa Ginge enjoyed some jazzy coffees. There was even a noodle station for the hotel's Asian guests. We were very happy with our breakfasts which proved a great lining on our stomachs for all the German beer we would drink!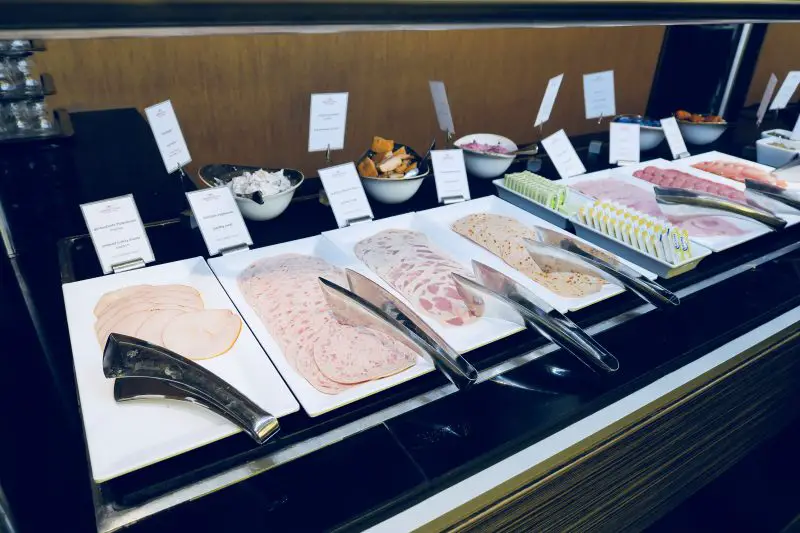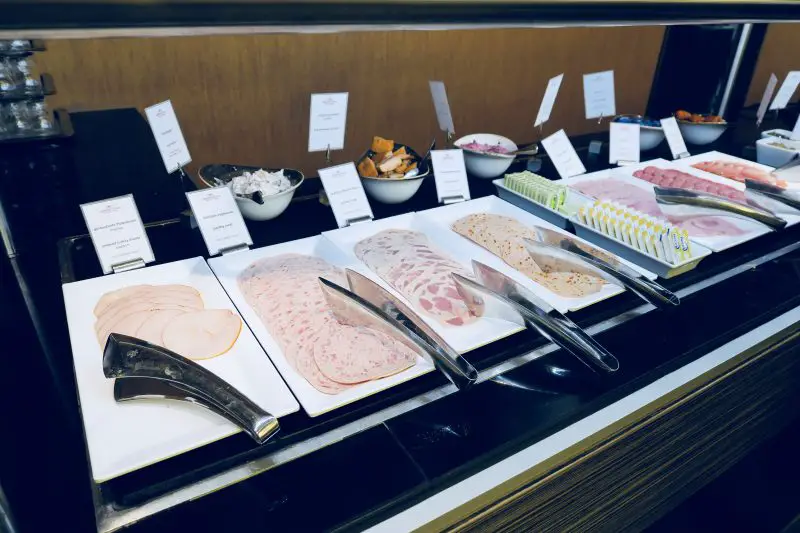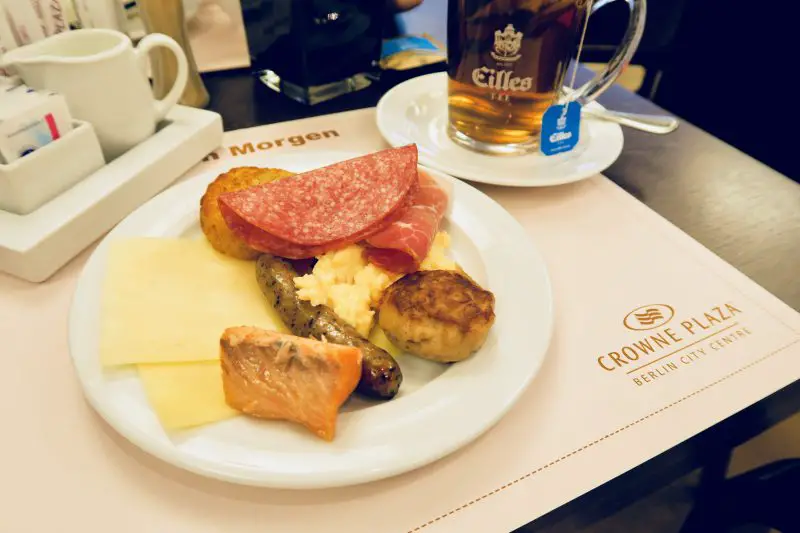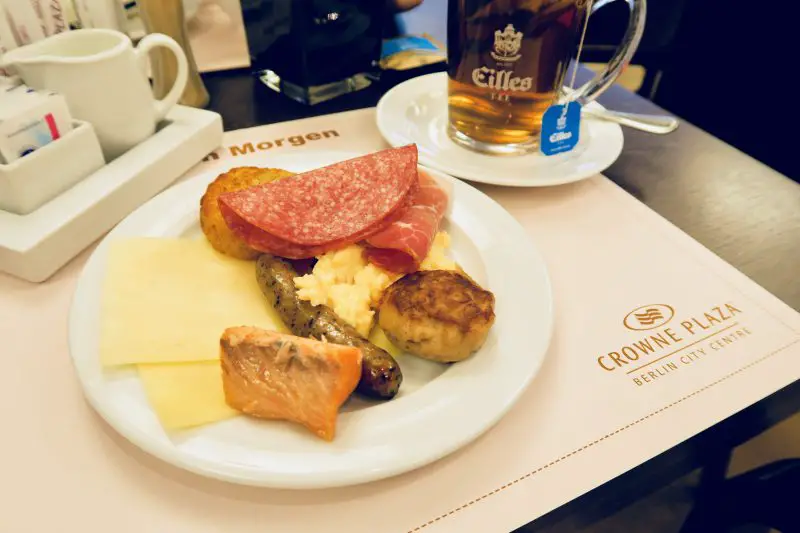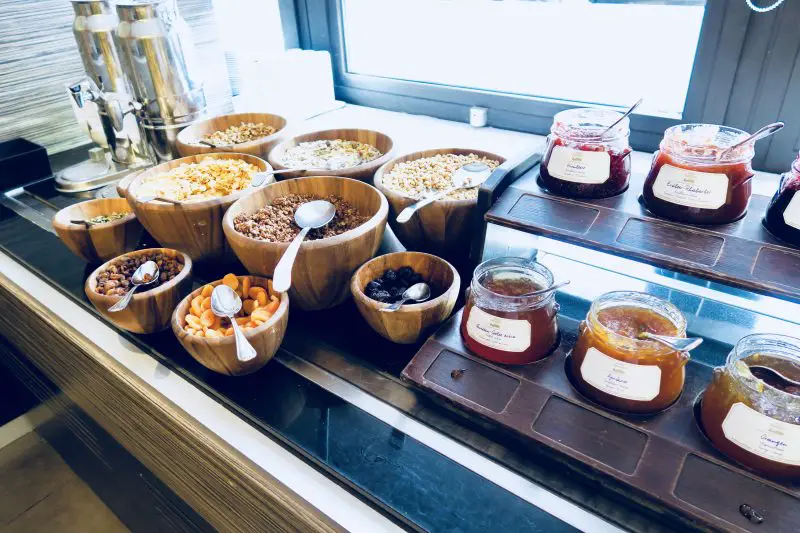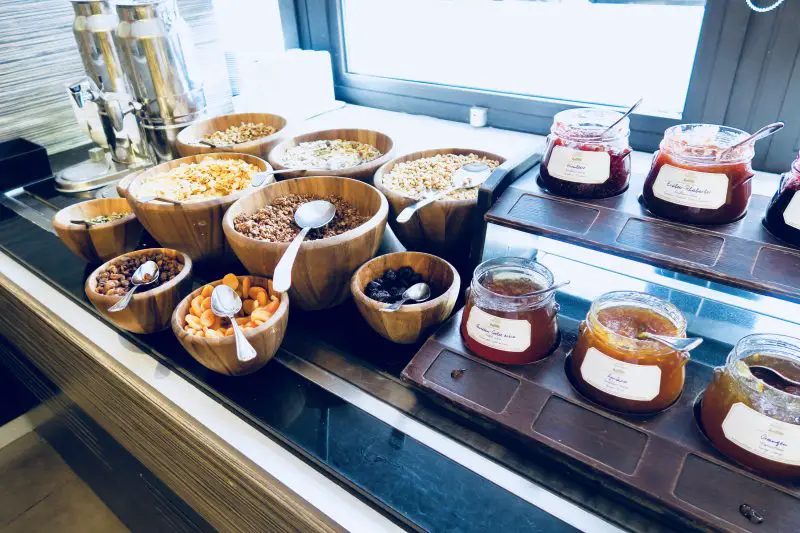 I'm a little sad that our stay wasn't longer so we could have chance to eat at the hotel steak restaurant and have a drink in the piano bar but we wanted to be out and about exploring. It was great to know that the hotel had those facilities though so if we wanted a night cap when we got back to the hotel we could.
Summary
Crowne Plaza Berlin City Centre is an excellent hotel for your visit to Berlin. It's remarkably well located with first class customer service and amenities. We felt the hotel provided excellent value for money for the level of service, comfort and facilities provided. I would not hesitate in recommending this hotel to a friend, or in returning myself. In fact, I very much hope I get the chance to return one day.
You can book a trip to Berlin with Jet2 (affiliate link).
If you have enjoyed this post or found it useful, here are some quick and easy ways that you can support Nomipalony or say thanks: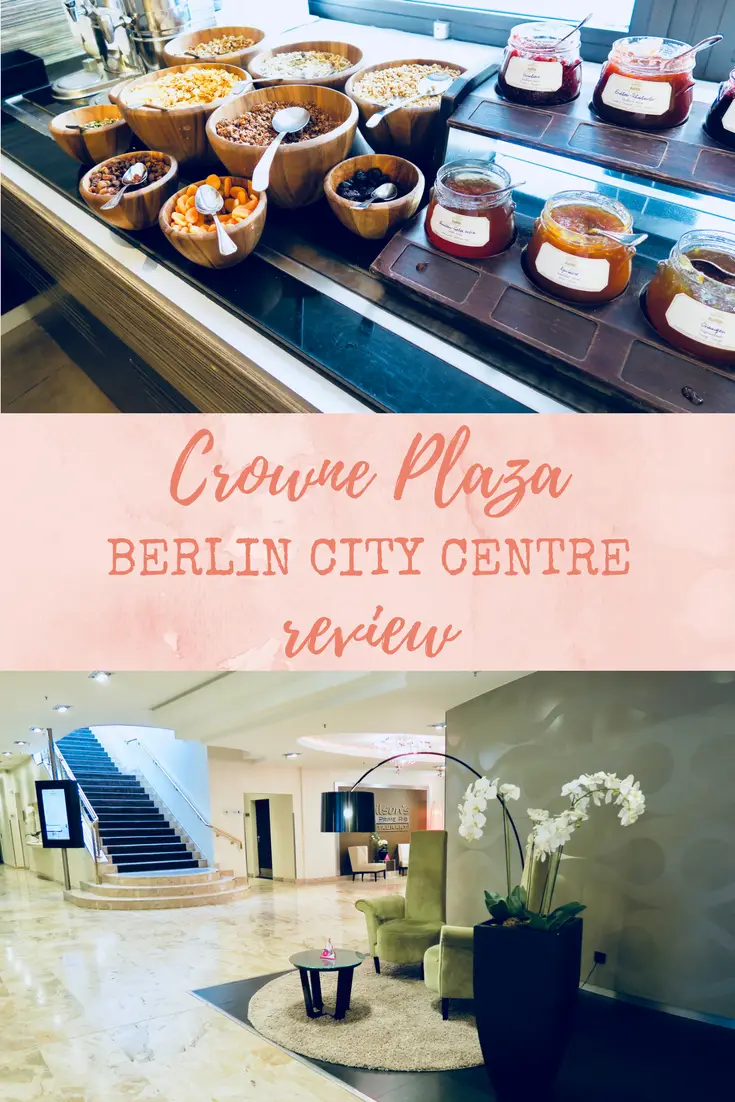 Disclaimer: Huge thanks to Crowne Plaza Berlin City Centre who provided our room for the weekend in exchange for this review. Their grade A service gave us a trip we will always treasure in our memories. Thanks also to Visit Berlin who provided a wealth of fantastic travel advice prior to our trip and our Welcome Cards in exchange for inclusion in this post. For my full disclosure, please see my about page.